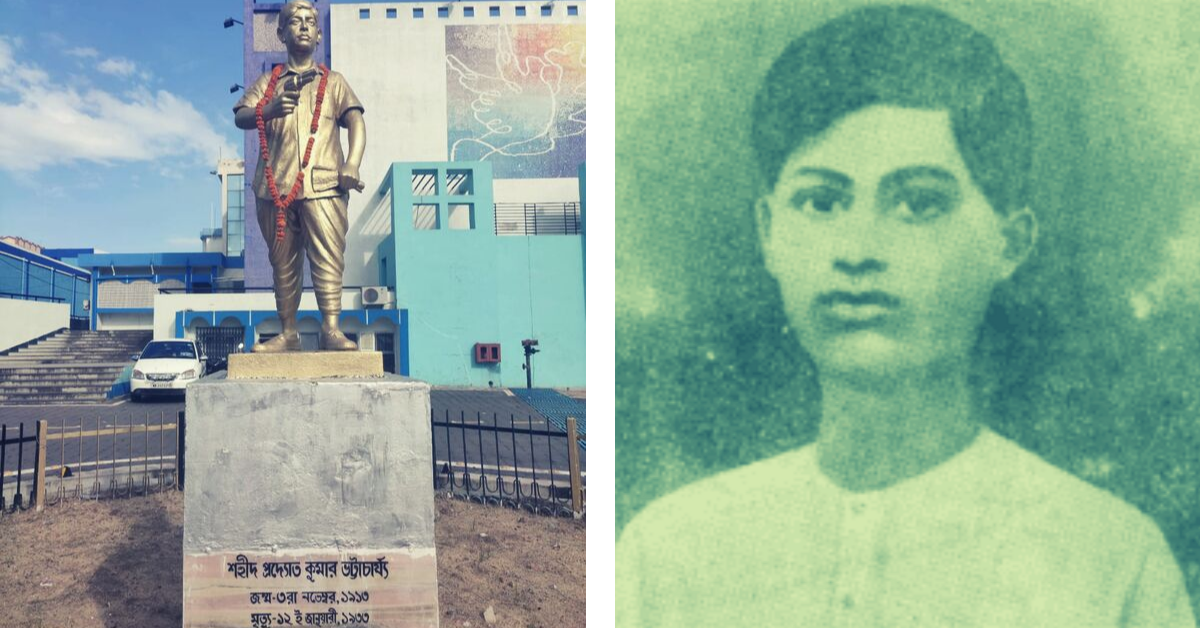 He is one of the youngest revolutionaries to be hanged by the British Empire and will forever remain an inspiration to Indian youth.
"Dearest Mother, Do not weep for me just because I'm on my way to embrace death. Tell all my brothers that my heart lives inside the incomplete work I left behind. Finishing the remaining work rather than mourning would soothe my departing soul more…"
The words were being hastily scratched on a piece of paper inside the semi-dark cell. The writer, a boy, was busy writing the letter which would soon be collected in secret, and pass uncensored, once and for all.
---
This Diwali, brighten up the lives of your loved ones with these special hampers.
---
Mantra-gupti or secrecy, the cornerstone of every revolutionary group, prevented minor yet crucial details such as who arranged this letter from being recorded.
The sender, however, was a young man who had just turned nineteen two months before writing this letter. But on the morning of 12 January 1933, the young revolutionary, Pradyot Kumar Bhattacharya, was going to be hanged.
Born in November 1913 to Bhabataran Bhattacharya and Pankajini Devi of Daspur, Midnapore, in Bengal, Pradyot was a bright student who completed his Matriculation Examination in the First Division.
Not many of his proud family or neighbours knew that their "Kochi", the lovely teenager with the innocent face, had signed up for an underground revolutionary group.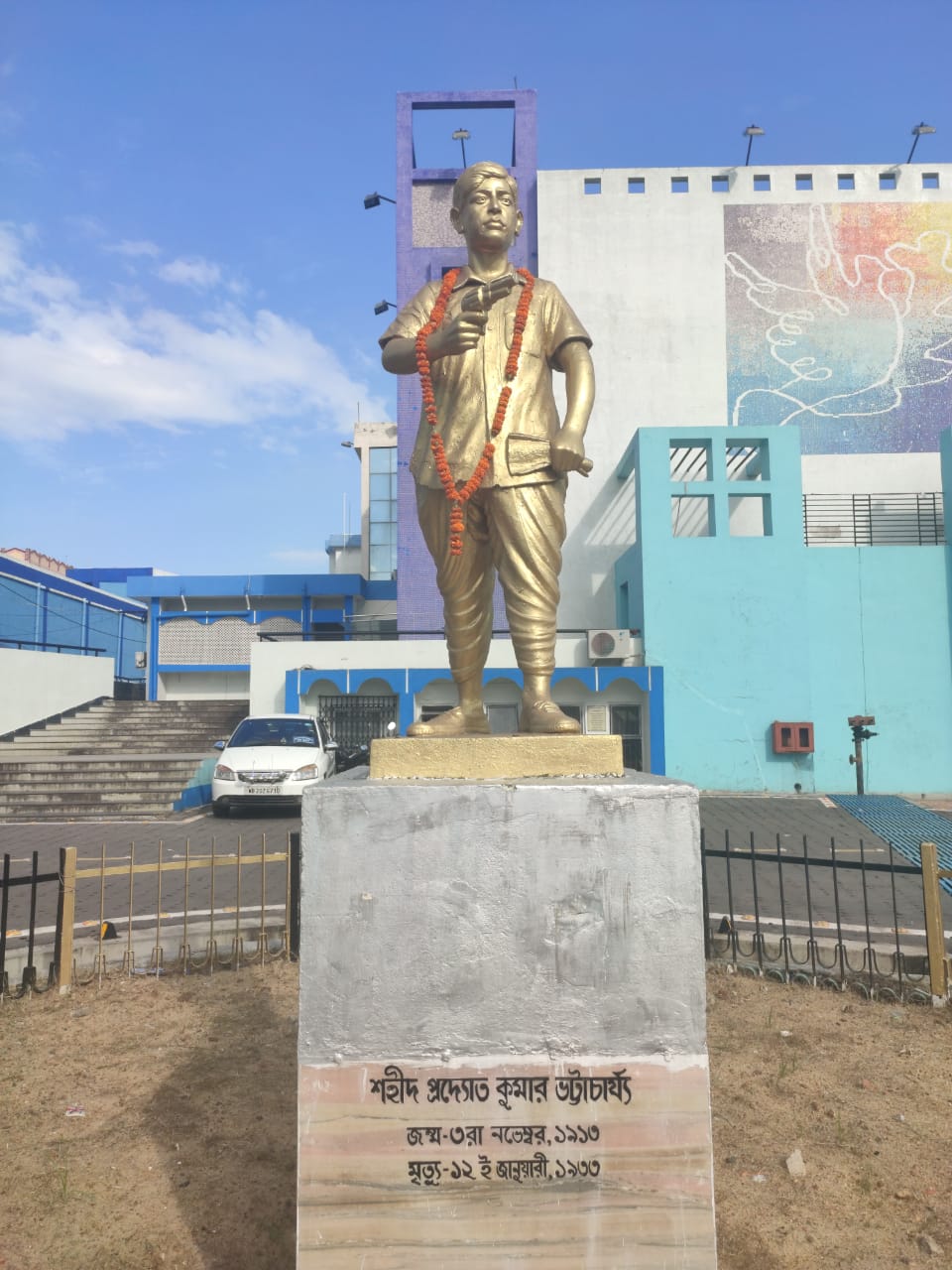 The group officially came into existence in 1928 as the "Bengal Volunteers" (or BV) under General Officer Commanding Subhash Chandra Bose. Under Major Satya Gupta, it soon joined forces with Hemchandra Ghosh's Mukti Sangha. The combined group spread its wings into armed revolution.
It was their Midnapore wing that Pradyot was a secret member of, mentored by the stalwarts Jyotish Jowardar, a popular leader of the early Martial wing, and Dinesh Gupta, who is broadly remembered for some of his daredevil revolutionary activities, the pinnacle being the Writers' Building Battle after which he was hanged at age 20.
Due to the onset of the Salt Satyagraha and the other revolutionary outbreaks, Midnapore was under serious oppression in 1930. Magistrate James was merciless. Violent threats, beatings of innocent students and satyagrahis alike, and rape allegations were filling the air when Bimal Dasgupta and Jyotijiban Ghosh, two local youngsters of BV, shot him on 7 April 1931.
But the person who came to fill his shoes unleashed fresh monsters all over Midnapore. The man, Robert Douglas, with his involvement in a barbaric attack on defenceless prisoners in Hijli Detention Camp, became an immediate concern of the Bengal Volunteers.
In the brutal shootout at the detention camp (where IIT Kharagpur campus stands now) on 16 September 1931, at least 25 détenus were severely injured, freedom fighters Santosh Kumar Mitra and Tarakeshwar Sengupta were killed. Subhash Chandra Bose led their funeral procession and Rabindranath Tagore publicly declared this incident as beyond the level of all condemnation. When a Mr Villiers of European Merchants' Association openly supported the said atrocities, Bimal Dasgupta attempted to assassinate him in October 1931. Although Bimal did not succeed, Villiers quit his business and left for England.
So, the BV moved Douglas up on the priority list of its action squad, and two charming youths—Prabhanshu Shekhar Pal and Pradyot Kumar Bhattacharya—were nominated for the mission.
Douglas turned out to be a difficult target—always apprehensive of the threats on his life, and moved with maximum security.
But the revolutionaries were determined to breach the barriers.
At 5.45 p.m on 30 April 1932, when Douglas was busy presiding over a district board meeting, the two young guns forcibly entered the room and took some clean shots to his chest. After a few seconds of watching a dying district magistrate roll over the ground in shock, the board members rushed out of the room, chasing the assassins.
Prabhanshu fired towards the sky, causing most of his pursuers to back off, and vanishing. However, Pradyot's faulty revolver refused to shoot and scare the people on his trail. Without the advantage of a functioning weapon and losing valuable time for it, he was cornered and captured by them.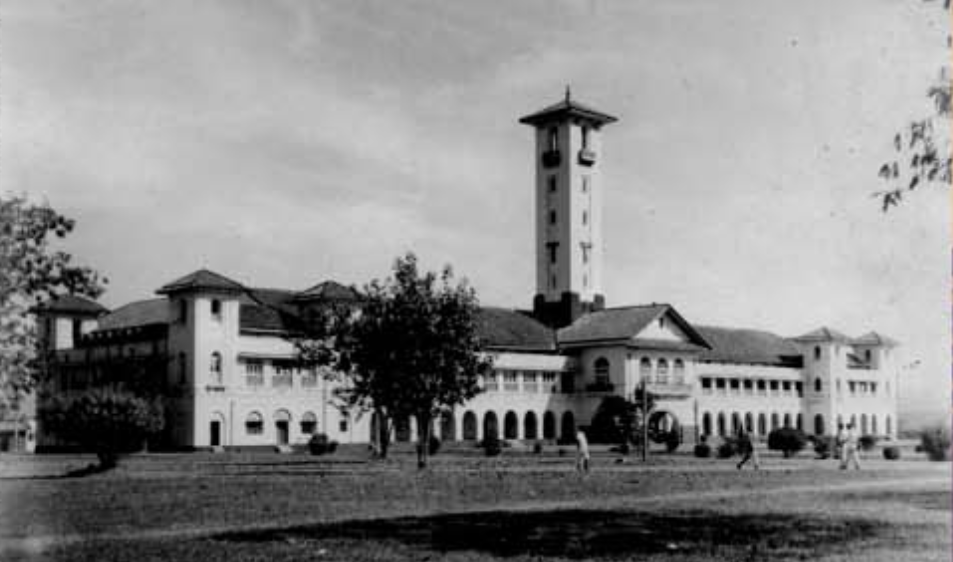 A slip was found from the pockets of a beaten and unconscious Pradyot, which stated, "This is a mild protest against the Hijli Massacre. May India be awakened by these deaths!"
Expert detectives and professional torturers were appointed to make the captive boy talk. None of the smart techniques or thrashings worked—he effectively made up a fake name and description of his comrade-in-arms but did not give out any information regarding the organisation.
Failing to break him, some of his friends were picked up and beaten before his eyes; his elder brother was tortured into permanent insanity. The only time he responded to a detective's taunt was to say, "Irony of fate, Bhupen-babu! Had my revolver spoken out, the story would have been otherwise."
The Douglas Murder Case had 33 young Bengali boys as the accused, although due to lack of substantial proof, the final charge sheet was framed against Pradyot alone. From the 3-person tribunal, two moved for capital punishment, while the other, Jnanankur Dey, gave the verdict of life imprisonment as Pradyot was a minor.
Further appeals failed because of obvious reasons—the boy was simply "too dangerous" to let live.
He seemed destined to spend his life in the condemned cell, where he was heard reciting Swami Vivekananda's sayings, singing Tagore songs, and reading inspirational scriptures. He left a legacy; not just of heroism, but of the soulful words those legends lived by.
Contents of his invaluable letters were heavily censored by the Jail Authority. But his last letter to his mother remained intact, as it was passed in secret.
In the letter, Pradyot reiterates his pride at dying for a purpose and his contentment in choosing a martyr's death over an ordinary one, calling the gallows but "a British Joke".
In the header, he wrote the Sanskrit saying "jananī janmabhūmiśca svargādapi garīyasī" which translates into "Mother and Motherland are superior to heaven".
The notion reverberates into the words penned by the young rebel when he tells his mother that she and his motherland have ever been a unified entity to his eyes, and it is their agony and accumulating hunger for justice that solidified into a revolutionary blaze inside him.
He boldly claims, "We don't kill people, we save them. Bengal is not fully aware of this fact yet—that is why most of them misunderstand us; the "non-violents" curse our "violent nature"… but our ideal is far beyond their grasp. We fight, only to save humanity from the violent cruelty of humans….They mock us as "too emotional".
"How does a whole lot of educated youngsters suddenly start to become too emotional at once? The old people show sympathy and form committees to reform us "misguided youth" – very selflessly indeed!
"You know, mother, this is nothing but pure pretentious nonsense. With no intention to hurt anyone, I must say it is quite clear as daylight that those who want to hold us back, are either senile or downright cowards.
"Revolution is not a fun thing to engage in. But it comes into relevance in every era to save mankind from destruction. I pay my respects to the old ones—they are my revered seniors but they put too much value on simple moves and small achievements.
"So when they try to drag us down, we have no choice but to consider the experienced old men as children. I do not care about those whose blood cells are sold into slavery—they would be caught up in their own mess in due course.
"But the moderates are those I pity—they have education and experience but not the right amount of self-respect. This bit cannot be taught, it's a virtue of youth."
Pradyot hammers on the point with a clear example—"If someone tortures you in front of my eyes, wouldn't I rush in there, in a fit of righteous rage to protect you at that instant? Or would I start pondering whether it's worthwhile, whether it's dangerous, whether I should call the police or just observe to give a witness account in court later, whether I should write a fiery article in the newspaper in case justice is denied? 
"Yes, the latter does reek of smart judgment and calm and collected thinking, but would you not recoil in horrified hatred at me then? Would you not think 'why didn't I poison this piece of garbage while breastfeeding it at birth?'"
The letter of one thousand Bengali words has possibly captured the essence of the rebellious spirit flowering into an inferno in erstwhile Bengal as well as the country. Pradyot muses about the beauty of the soil that would give golden harvests in the years to come, which would, in turn, lead the country to a higher level of awakening.
Pradyot was sad to say goodbye because he would not see that day in his lifetime. But he bows out on a happy note—his last written words were, "Maa, can your Pradyot ever die? Look around—millions of faces, millions of Pradyots are smiling at you! I am imperishable, immortal, and mother, I will live on forever. Bande Mataram!"
---
Also Read: The Untold Story of India's 14-YO Female Revolutionary & Her Historic Trial
---
The path of Indian freedom has been paved with thousand such unsung heroes, who walked in the way of self-sacrifice as Pradyot's last letter describes. Pradyot Bhattacharya is one of the youngest revolutionaries to be hanged by the British Empire and will forever remain an inspiration to Indian youth.
(Edited by Shruti Singhal)
Like this story? Or have something to share?
Write to us: contact@thebetterindia.com
Connect with us on Facebook and Twitter.
Tell Us More
We bring stories straight from the heart of India, to inspire millions and create a wave of impact. Our positive movement is growing bigger everyday, and we would love for you to join it.
Please contribute whatever you can, every little penny helps our team in bringing you more stories that support dreams and spread hope.