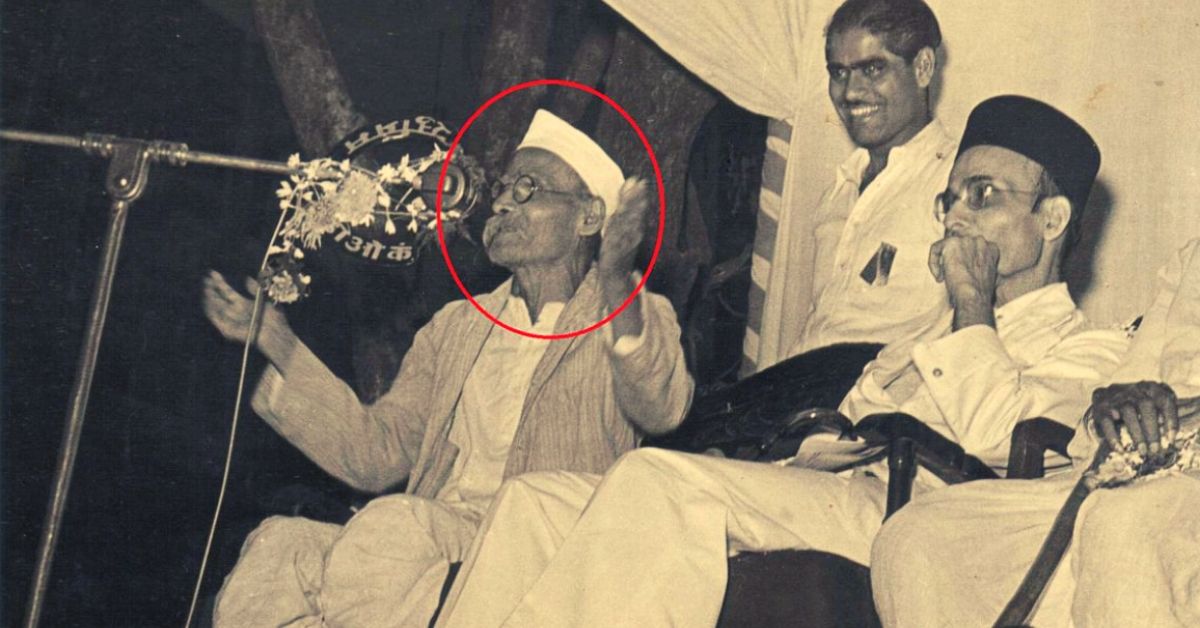 A maverick freedom fighter who both supported and challenged Mahatma Gandhi, Bapat earned the moniker of 'Senapati' when he fought for the rights of farmers during the Mulshi satyagraha in 1921. #ForgottenHeroes #IndianIndependence
---
As the nation approaches its 73rd Independence Day, we bring you stories of #ForgottenHeroes of #IndianIndependence that were lost among the pages of history.
---
Pandurang Mahadev Bapat, popularly known as 'Senapati Bapat,' remains a fascinating figure of the Indian Independence movement whose revolutionary zeal was not only informed by Hinduism, Bolshevism and Gandhian philosophy, but also a profoundly independent streak.
Bapat was called 'senapati' or 'commander' for his leadership during the Mulshi satyagraha in 1921 leading to what social scientist Ghanshyam Shah called the "first recorded organised struggle against the [forced] displacement" of farmers.
---
Planning to celebrate Independence Day without harming the environment? Check out these Independence Day flags made of seed paper that sprout when planted.
---
Back then, the Tata Company, backed by the colonial administration, sought to construct a dam.
Born on 12 November 1880, Bapat was raised in a lower-middle-class Chitwpawan Brahmin family in the Parner town of Ahmednagar district, Maharashtra.
Enrolling in the Deccan College in Pune was a turning point in his life because this is where he came across Damodar Balwant Bhide, a member of the revolutionary Chapekar Club, and Professor Francis William Bain, a Britisher who harboured Indian nationalist feelings amongst his fellow students.
There were events like the atrocities committed by the British administrators during the plague in Pune, the assassination of British official Charles Rand and politicisation of festivals like the Shiva Jayanti and Ganesh Chaturthi to further nationalist sentiments also played a critical role in shaping his politics.
In 1904, after passing out of college, he earned a scholarship and left for England to study at Heriot-Watt College in Edinburgh.
Among other works, it was Dadabhai Naoroji's treatise 'Poverty in India', which helped him understand the exploitative nature of British rule on the Indian economy. It was here when he developed links with prominent British socialists of the time and met several Russian revolutionaries who introduced him to Bolshevism.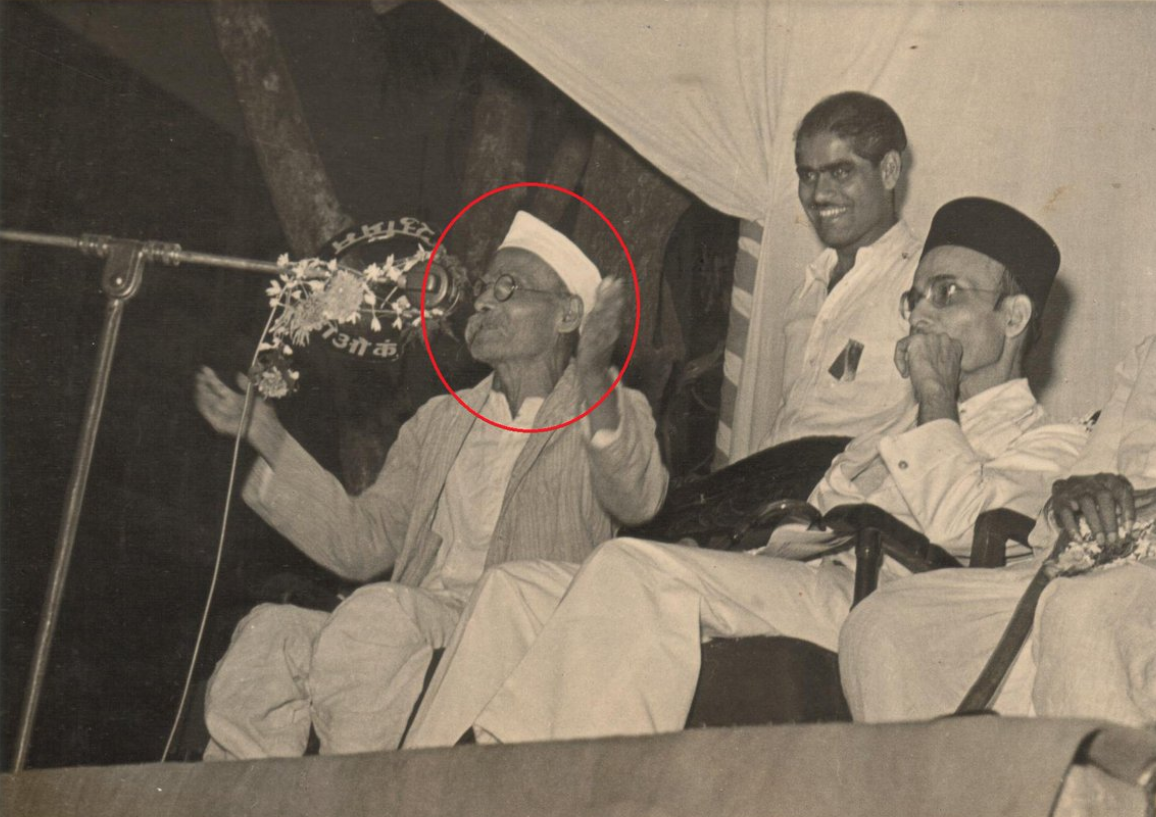 However, his public speeches against British rule in India, which were deeply critical and provocative, and his association with the India House in London, a hub for anti-colonial political activism, resulted in him losing his scholarship in 1907.
Fortunately, Bapat found accommodation here, and that's where he met with VD Savarkar, on whose advice he went to Paris to acquire the technique of making explosives with his Russian associates.
After learning how to make bombs, he came back to India in 1908 with a 'bomb-manual', which was secretly distributed to revolutionaries across the country, and two revolvers.
However, his vision for a coordinated nationwide armed revolt against the British never took off and instead what came of it were individual acts of terrorism which the British crushed rather quickly; the proof of which is the famous Alipore Bomb Trial.
Fearing for his safety following the arrest of revolutionaries who made a failed attempt at assassinating the Mayor of Chandnagar in Bengal, Bapat went underground for a couple of years but was eventually arrested by the police in 1912.
However, he was released in 1915 when the police couldn't find sufficient evidence to link him to these attacks.
According to historian Richard Cashman, Bapat had become a "seasoned revolutionary" by then, but more importantly switched from agnosticism to a deeper understanding of his Hindu faith, which made the subsequent transition to Gandhian philosophy easier.
Following his release from prison, he joined Bal Gangadhar Tilak in his attempts to strengthen local support in the Poona area for the cause of Indian Independence.
By 1920, he had bought into Gandhi's vision of 'swaraj.' However, it's the following year, when he really came into prominence, leading the Mulshi satyagraha, the world's first anti-dam movement.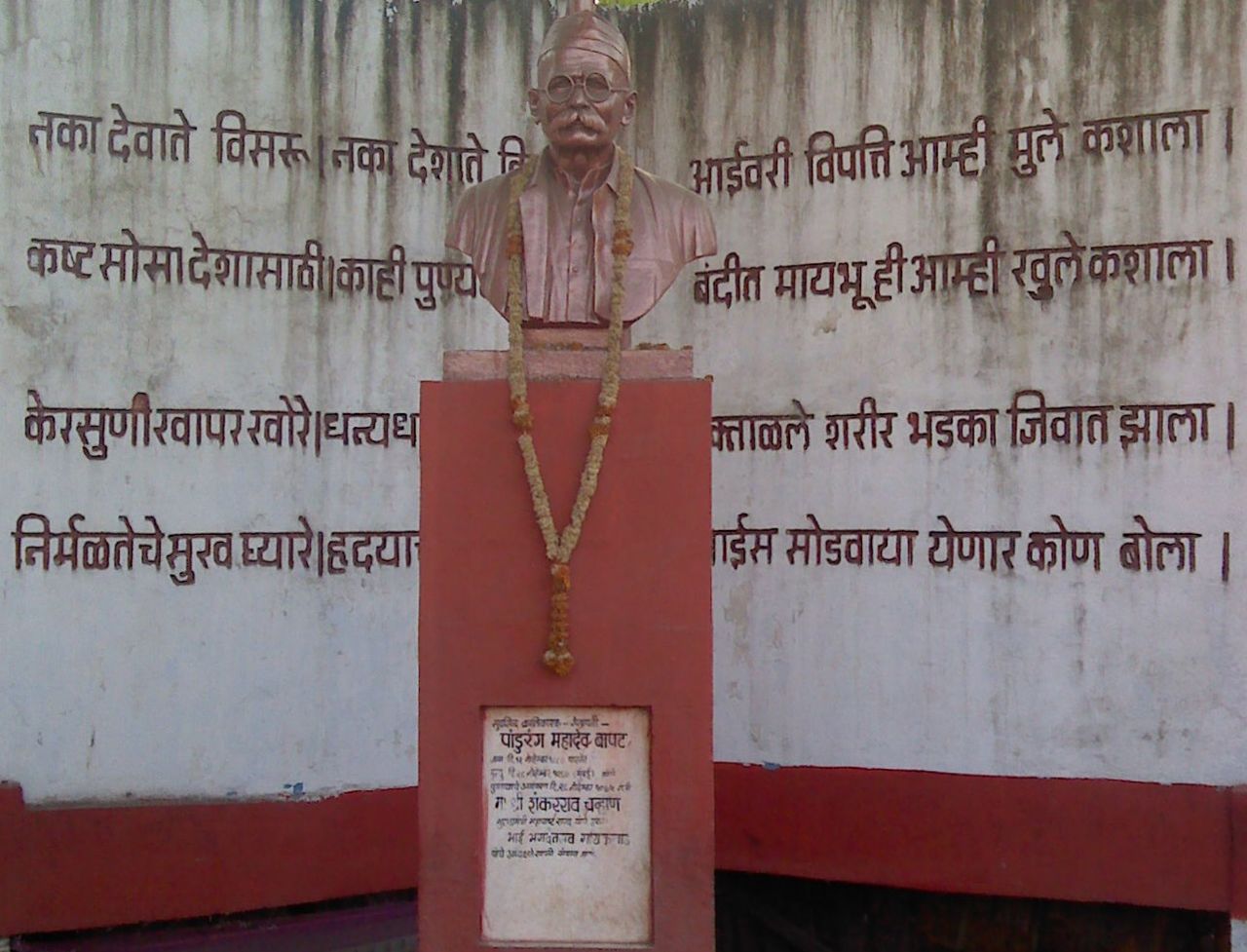 "At first, the company (Tatas) moved on to the farmers' lands and dug their test trenches without any legal formality. But Mulshi was very close to Pune (Poona), then the epicentre of the Indian freedom movement. So, when a peasant objected a trench being dug in his field and a British engineer threatened him with a pistol, there were strong protests in Pune," writes ecologist Madhav Gadgil and historian Ramachandra Guha in 'Ecology and Equity: The Use and Abuse of Nature in Contemporary India.'
"The ensuring opposition to the damn was led by a young congressman, Senapati Bapat. Bapat and his followers succeeded in halting construction of the dam for a year. The Bombay government then promulgated an ordinance whereby the Tatas could acquire land on payment of compensation. Now the resistance to the dam was split into two factions. Whereas the Brahman landlords of Pune, who owned much of the land in the Mulshi valley, were eager to accept compensations, the tenants and their leader, Senapati Bapat, were totally opposed to the dam project," they add.
The protest lasted for three years and was for the most part non-violent, but eventually, Bapat was arrested for vandalising the construction project. He turned himself in.
The damn was eventually constructed, but what it did was spur the development of a political philosophy which borrowed ideas like satyagraha from Gandhi, but re-worked it to formulate his version of 'shuddha satyagraha.'
Despite closely participating in the freedom struggle, he also grew critical of Gandhi and mainstream Congress leaders.
"Shuddha satyagraha neither insists on absolute non-violence nor on absolute-violence. It allows the use of violence when the desired goal proves to be of supreme significance as compared with the value of non-violence in itself," says this document.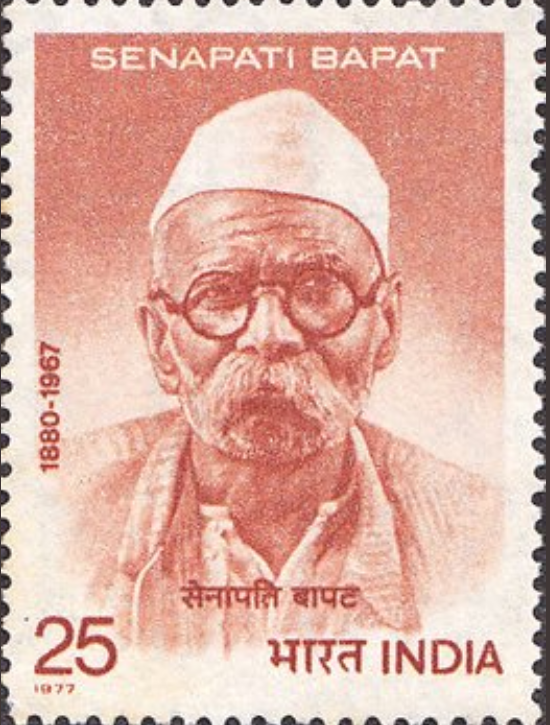 Another facet of his political thought is 'prana-yadnya' (self-killing) as an act of protest like the self-immolations in Tibet against Chinese occupation. Unlike other revolutionaries, he saw the fissures between Hindus and Muslims as a product of colonial rule, and instead of resorting to communalism the answers he believed lay in religious tolerance.
Following his arrest for the Mulshi satyagraha, he remained in prison for nearly seven years and released only in 1931.
He subsequently served a third jail sentence for attending a public gathering organised by Subhash Chandra Bose in Mumbai. The road along which these gatherings were held was later renamed Senapati Bapat Road.
On 15 August 1947, Bapat had the honour of raising the Indian national flag over Pune for the first time.
---
Also Read: An Ode to Frontier Gandhi, The Man of Peace Who Fought For a United India
---
Bapat eventually passed away on 28 November 1967 at the age of 87. However, his memory would come alive post freedom in one issue of the Amar Chitra Katha comic book series in 1964. In 1977, the Government of India issued a postage stamp in his honour.
Bapat was a maverick in his own right not beholden to any party or personality.
"Thus his joining of the Hyderabad satyagraha, his acceptance of the Presidentship of the Maharashtra branch of the Forward Bloc (Bose's party) in 1939, his participation in the liberation movement of Goa and the Samyukta Maharashtra Movement confirmed the same independent spirit of Bapat which he showed from time to time," says this document.
(Edited by Gayatri Mishra)
Like this story? Or have something to share? Write to us: contact@thebetterindia.com, or connect with us on Facebook and Twitter.
We bring stories straight from the heart of India, to inspire millions and create a wave of impact. Our positive movement is growing bigger everyday, and we would love for you to join it.
Please contribute whatever you can, every little penny helps our team in bringing you more stories that support dreams and spread hope.
Tell Us More