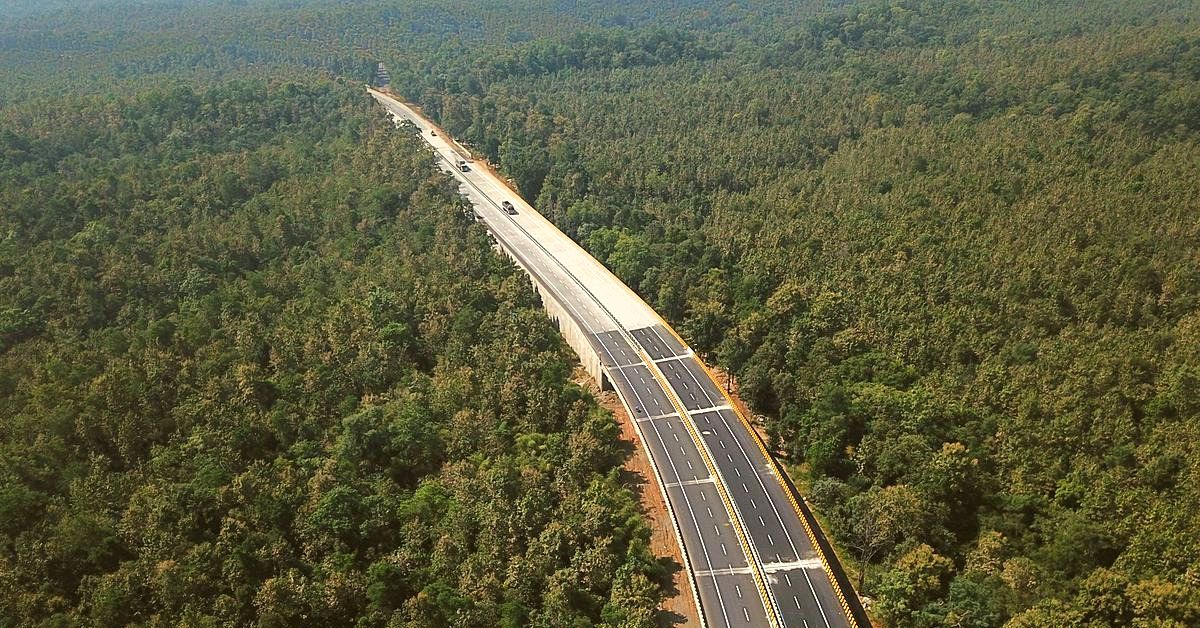 India's first dedicated corridor for wild animals, this cave-like underpass connects two famous wildlife parks — Kanha and Pench — and could be vital for the long-term viability of tiger populations in the central Indian landscape. Find out how! #FirstInIndia #WildIndia
"I strongly believe that tiger conservation, or conservation of nature, is not a drag on development. Both can happen in a mutually complementary manner. All we need is to reorient our strategy by factoring in the concerns of the tiger in sectors where tiger conservation is not the goal. This is a difficult task but can be achieved. Our genius lies in 'smartly' integrating the tiger and wildlife safeguards in various infrastructures at the landscape level…"
—Prime Minister Narendra Modi
Last month, the images of India's first dedicated and functional undercross for wildlife on NH7 (44), which passes through the ecologically sensitive Kanha-Pench Corridor famous for its tigers, made waves on the internet.
Further, what took conservationists by surprise was the snapshot (caught on a trap camera) of a spotted deer being hunted by a pack of wild dogs at the Pench National Reserve in Madhya Pradesh.
"Just some dholes chillin in the drizzle! Vast spaces under one of the NH44 underpasses like this one seem to be a perfect pitstop for these beauties. This is one of the two 750m wide underpasses on the highway, the largest & first of its kind in the world!" pic.twitter.com/P1mnoQwvk2

— bhlab (@bhlab_india) July 3, 2019
Experts at the Wildlife Institute of India dubbed these developments as "exciting" because wild animals were finally using the underpasses created for them to cross roads safely.
A WII study has 468 captures of 15 species during 90 days monitoring of animal movement, including the tiger. Balancing India's infrastructure development needs and wildlife protection has always been a very difficult proposition.
---
Want your child to learn about important issues like animal conservation and waste segregation from a very young age? Pick up this unique game made from upcycled material, here.
---
This debate once again reared its head when the NH-44 was expanded to four lanes, and as a consequence, a full-grown leopard and tiger were killed in vehicular traffic.
Following the Bombay High Court's directives, the National Highways Authority of India constructed nine underpasses along NH-44, offering a safe passage for animals who no longer are expected to cross roads at risk to their lives.
These cave-like, concrete underpasses are layered with natural soil so that they resemble the natural habitat of the animals. The underpasses are fitted with CCTV cameras to monitor the movement of animals.
A view of world's longest and India's first dedicated underpass for #wildlife on NH7/44. It is passing through the Kanha Pench Corridor. A WII study has 468 captures of 15 species during 90 days monitoring of animal movement, including tiger. Hope for the best. @bhlab_india pic.twitter.com/Qu18AqOAky

— Parveen Kaswan, IFS (@ParveenKaswan) July 4, 2019
It was in 2016, when the roads ministry sanctioned the construction of 25 leafy underpasses for wildlife movement as part of 10 national highways that pass through wildlife sanctuaries and forests.
In the past couple of months, more than ten tigers have been seen using these paths.
Last month, the Wildlife Conservation Trust, a Mumbai-based NGO, presented a report which outlined some key points with regards to evolving policy solutions that would both safeguard the wildlife and maintain our infrastructural needs.
There were two critical problems they identified:
"First, most corridors were not spatially defined and therefore remain unknown. This situation is further accentuated by a dearth of quality maps in the public domain. Secondly, timely information on [the] proposed project was missing in the public domain, which negatively impacted specific corridors, thus hindering our ability to implement legally-mandated safeguards on time and at minimum cost," the report stated.
It went on to express: "Through this comprehensive mapping exercise, we identified a minimum of 150 'legally explicit' tiger corridors between PAs in the Central Indian and [the] Eastern Ghats landscape, and discovered that only 26 of these were actually identified and tagged by the state and central governments. We were able to obtain data on a staggering 1,699 linear infrastructure project proposals across 11 states, which were overlaid on corridor maps. 399 of these passed through tiger corridors that could/would negatively impact connectivity. The proponents of 345 of these proposals were clueless about the impact on wildlife corridors. In some instances, linear projects bisected corridors, where ecologically viable alternatives were not possible."
The NGO has reached out to government agencies like NITI Aayog, National Tiger Conservation Authority (NTCA), State Forest Departments and civil society to alert them to these concerns.
Prima facie, these underpasses seem like a reasonable solution to a grave problem, but critics regularly point out that the underpasses are too little and poorly designed to achieve complete safety, particularly the problem of waterlogging.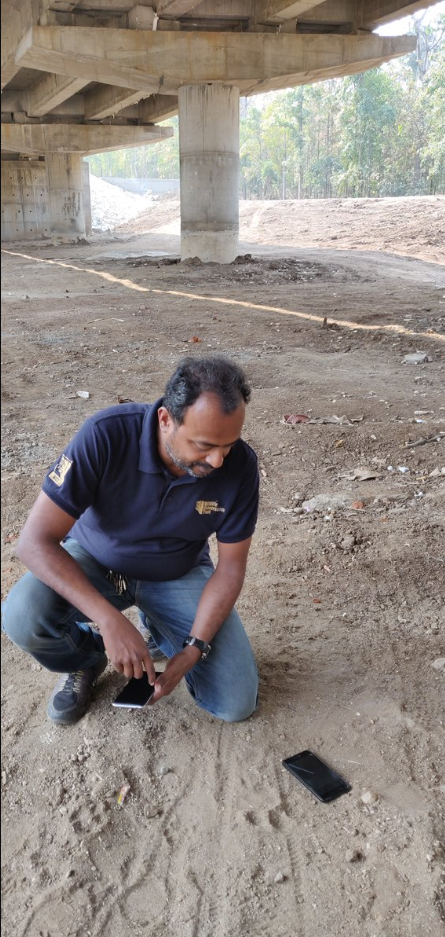 "The most reasonable thing to do is to leave protected areas on their own. But as the government has decided to go for such projects, the implementation agency must do things which are necessary for the survival and dispersal of wild animals. There should be corridors connecting the habitats. See, forests are not healthy when they are in islands, and animals need to travel between them. Therefore, we need better connectivity," says Parveen Kaswan, an Indian Forest Service Officer, speaking to The Better India.
"It's premature to declare these underpasses a success. Even if it is positive, it should not be an excuse to openly start building linear infrastructure in wildlife habitats," adds Kaswan, who is not associated with the project.
Ultimately, the objective is to ensure endangered species should not face any threat to survival from humanity's intrusion into what was originally their habitat.
---
Also Read: Let This Award-Winning Scientist Tell You How To Eat Fish Responsibly
---
(Edited by Gayatri Mishra)
Like this story? Or have something to share? Write to us: contact@thebetterindia.com, or connect with us on Facebook and Twitter.