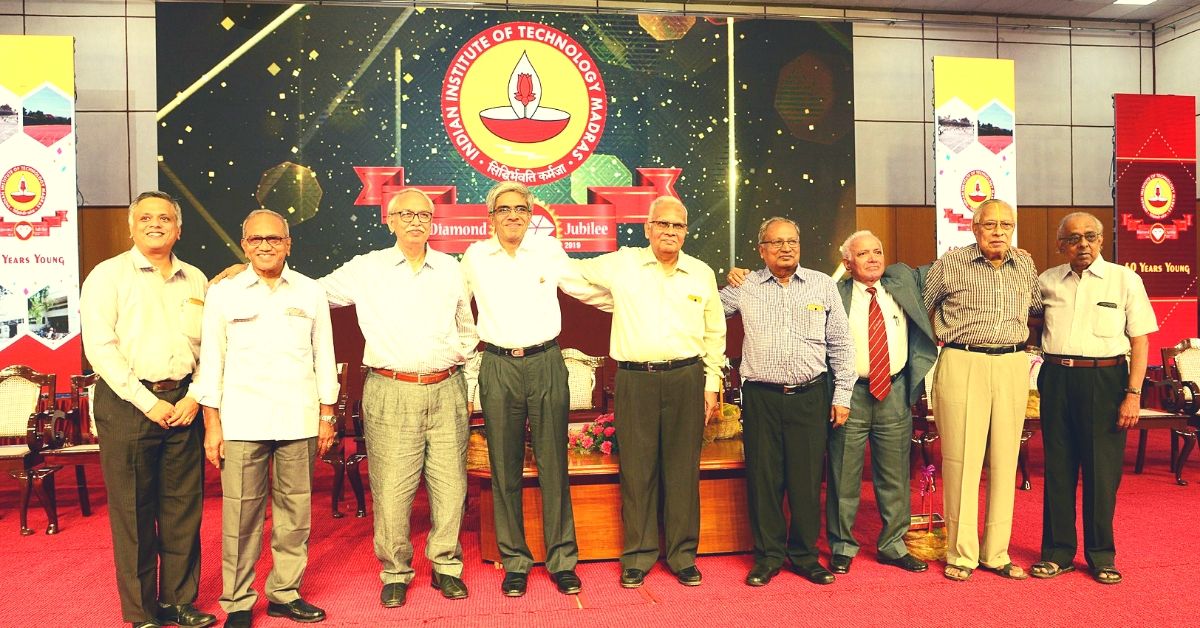 From the co-founder of #Infosys to a member of the very first batch in 1965, three alumni recount their first hand account of how their time at IIT-Madras helped them attain real success. #IITMadras #IconsOfIndia
On my first day at the Indian Institute of Technology-Madras in August 2006, the first thing that struck me was the sheer size of the campus, measuring over 600 acres. It was a lush and verdant heaven, full of movement and life.
It's the same feeling that Shashanka Ala, a 2014-batch Indian Administrative Officer (IAS) serving in Mizoram felt when she first entered the campus as an aspiring electrical engineer in 2006. "Besides the size of the campus, it was also my first time stepping out of the home to live in a hostel. That was initially overwhelming," she tells The Better India.
---
Designed and manufactured by IIT alumni, these energy-efficient and cost-effective fans which will cut down your electricity bill by up to 65%. Find them here. 
---
For V Shankar too, living away from home for the first time back in 1976 to pursue mechanical engineering at only 16 years of age, the feeling was mutual when he first set foot on campus. However, for the 76-year-old S Srinivasan, who was part of the very first batch at IIT-Madras joining in 1959, there was no campus to even speak of.
As IIT-Madras celebrates its 60th anniversary, The Better India speaks to students across three generations about their time there and how it moulded them.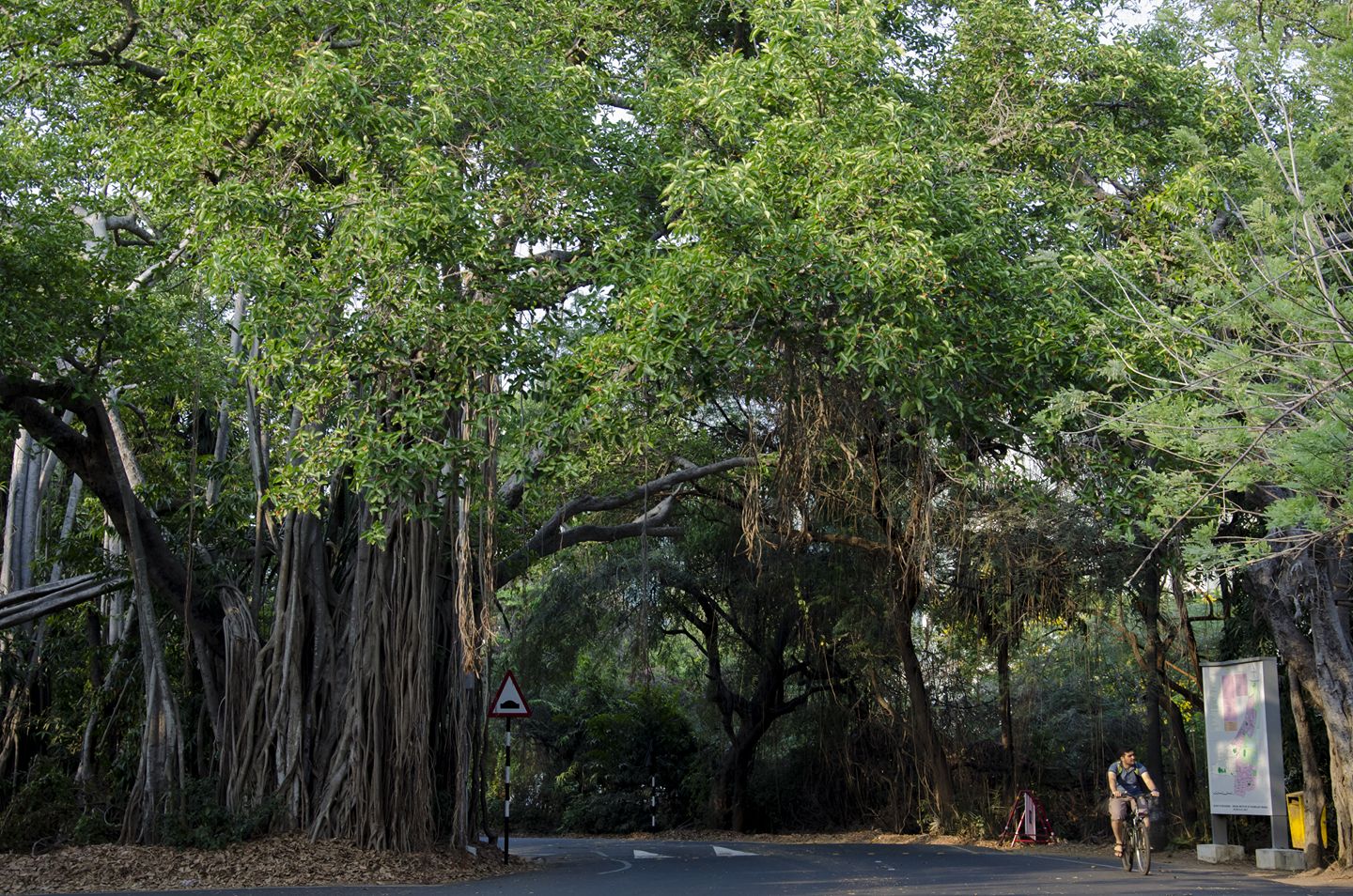 Early Days
Until his uncle found a small news clip in The Hindu announcing the opening of IIT-M for admissions, Srinivasan had his heart set on studying mechanical engineering at the local College of Engineering, Guindy (CEG). He hadn't even heard of institutions like the IITs.
"The normal practise back then was that once you finish pre-university, you apply for an engineering college. For most of us, College of Engineering, Guindy, was the first choice. I was all set to go there until my uncle saw this ad in the paper. He thought this was a better option and asked me to apply. There was no entrance test, but a tough interview conducted by a large panel of German and Indian professors. It was a fairly detailed technical interview with questions about basic mathematics and physics," he recalls.
With 120 students from across India, of which 16 were from Tamil Nadu, the first batch of students began their sojourn at this famed institute. Srinivasan enrolled in the mechanical engineering programme, the course of choice for most students.
For the first year, all classes were conducted at the Alagappa Chettiar (AC) College of Engineering, which was opposite CEG. Students, meanwhile, were given accommodation in two hostels—one for non-vegetarians in the Guindy area, while the other for vegetarians was in Saidapet. Srinivasan was lodged in the Saidapet hostel.
"To reach AC College, we had to ferry across Adyar River. From Saidapet, we cycled through a shortcut to the Adyar Riverbank, and from there, a ferryman would take us along with our cycles. Once he dropped us on the other side, we would walk or cycle to college. It was during our second year when hostels came up, which was sometime in the middle of 1960. Once we moved into the campus, things got easier. Cauvery and Krishna were the first hostels to come up, and I was lodged in the former," recalls Srinivasan.
His first impression of the college was that it was more of a jungle than a campus with deers, blackbucks, monkeys and snakes running riot. Gradually, over the years the infrastructure came up with the famous Open Air Theatre (built in 1961), where movies are screened every Saturday. The campus was a lot better developed when he came back to teach as a faculty member in the computer science department in 1978.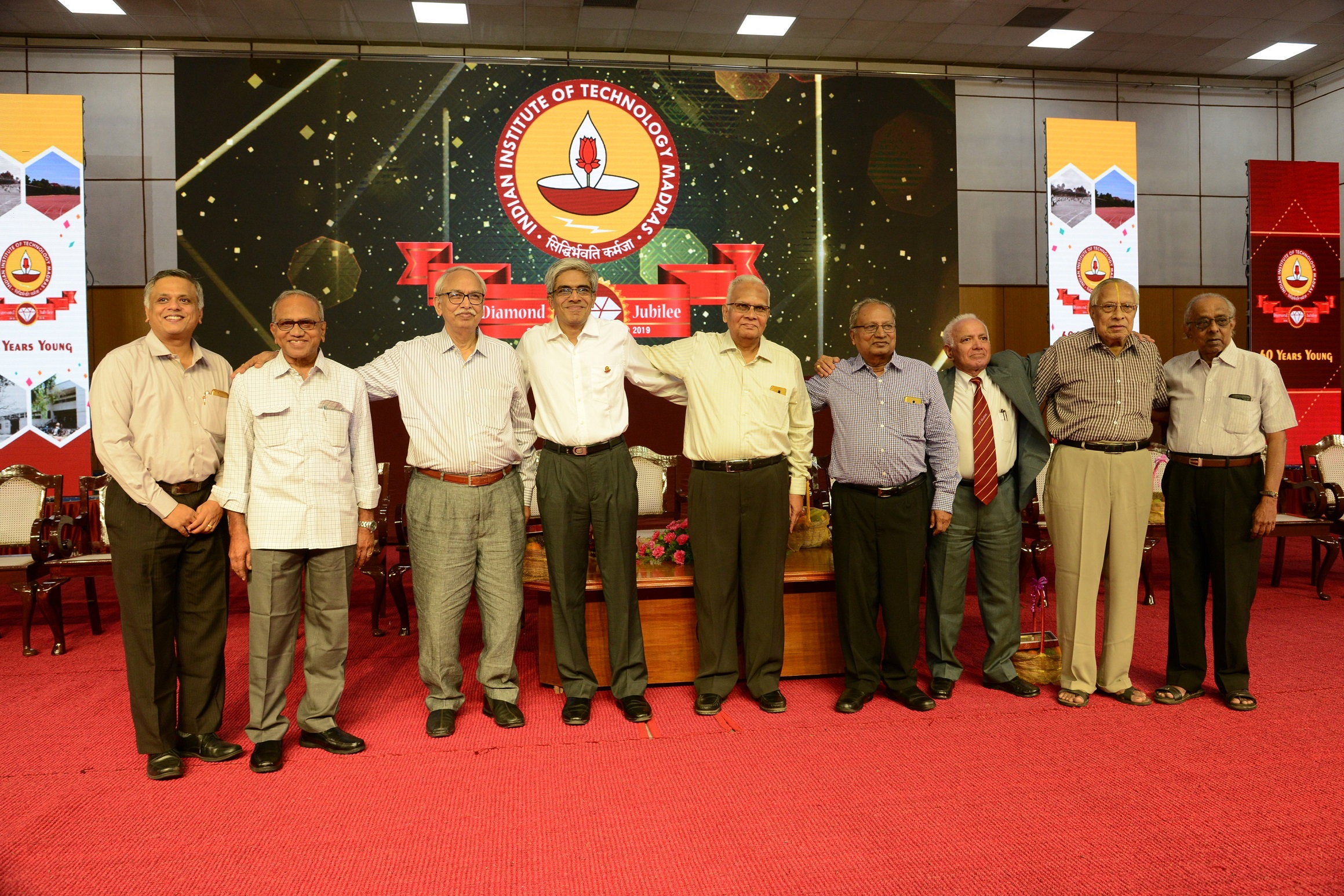 Life on campus as a student in the early days revolved around either academics or games in the hostel. "In our common room, we assembled to listen to the radio for cricket commentary, play carrom board or engage in typical classroom gossip. Once the grounds for football and hockey came up, we would play there in the evenings, besides badminton. However, the primary focus was on academics with an outstanding faculty. We had the benefit of having some of the most experienced professors in the country," he recalls.
There were a lot of surprise tests. Students had to be on their toes every day. "There was pressure to keep up to date with our studies," he adds.
However, his most memorable moment was the convocation, when he received his degree in 1965 from the then President of India Dr Sarvepalli Radhakrishnan, calling it a "special honour". Following 12 years in the job market, he came back to teach for nine years until he started his own software company in Chennai.
"It wasn't merely the technical stuff they taught, but also how to think analytically. Also, there were people from all states. At the time, you had quotas of students from each state, giving us a chance to mix with people of different regions, including the Northeast. It was a very enriching experience understanding and interacting with different cultures," says Srinivasan.
"While doing my M.Sc. at IIT Madras, I was introduced to computers. I took a course in Fortran (Programming language) and, as they say, the rest is history. Its role in transforming and building institutions across the world, across the industry, academic and Government stands testimony to the impact of this Institution," says Kris Gopalakrishnan, Co-founder of Infosys and Chairman of Axilor Ventures.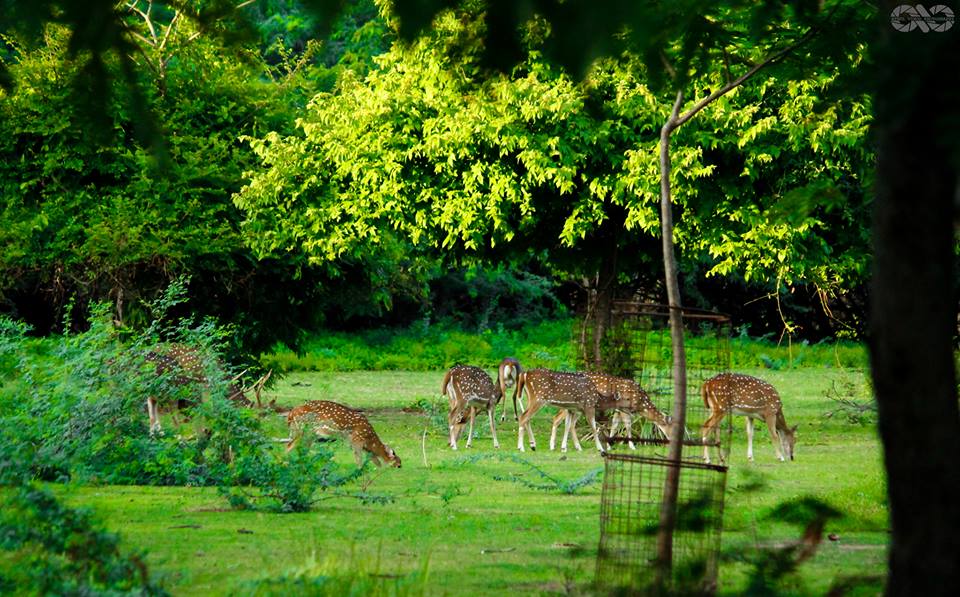 Down the Middle
When Shankar joined IIT-M in 1976 to do his BTech in mechanical engineering, it wasn't considered a big deal like today. "In fact, I had to explain to people what the IITs were all about. It's not like today. The admission process was more or less the same, except that we only had to give one exam instead of two, followed by counselling," he recalls.
Like Shankar, the rest of his batch was filled with a diverse set of students.
"It's such a formative phase of your life. What you learn there, the friendships you make and values you imbibe stick with you for the rest of your life. It's not just an excellent education but a value system that I learnt from the institution. Many give credit to the excellent academic system on campus but often ignore the value system. It's been 43 years since I first set foot on campus, but I'm still in touch with many of my friends. Whenever any of them visit Chennai, we step out for coffee and reminisce about old times," recalls Shankar.
Lodged in Godavari Hostel, students back then didn't have the distraction of the internet. Other than studies, everything else was a communal affair either in the common room or the quadrangle where hostelers played volleyball or football. Even the mess was in the hostel.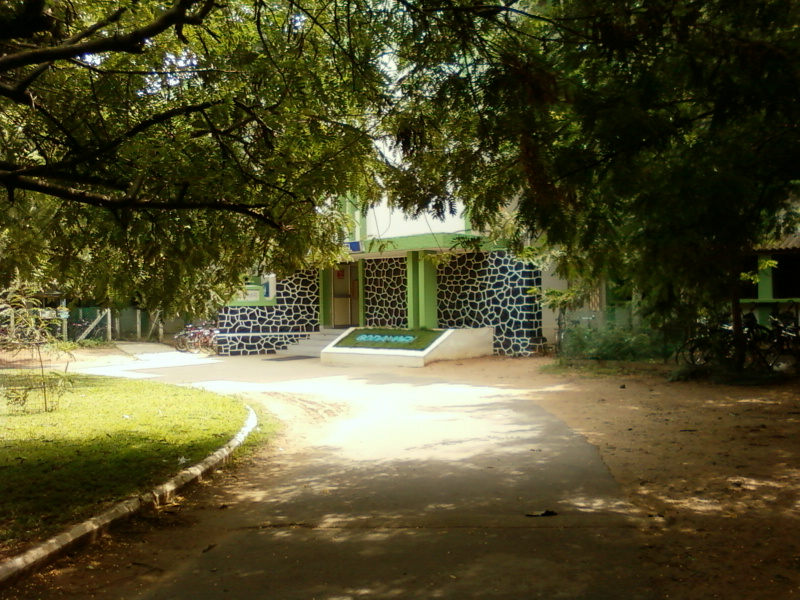 "Life in the hostel was very much about socializing, hanging around in somebody else's wing and listening to music, etc. There was no concept of relegating yourself to your room, sitting with your laptop or playing computer games. On weekends, we would cycle out to Mahabalipuram or the Theosophical Society. Hanging out in campus was itself a good enough past time. Academics was pretty much the same, although we had a lot more physical work than current batches because we had an entire week full of workshop sessions every alternate week. So, it was physically quite taxing," he recalls.
After college, Shankar went to the Indian Institute of Management-Calcutta, following which he worked in Ponds (FMCG company) for a few years before starting his own mutual funds company in 1987. Off late, he has stepped away a little from the company, helping startups and going around the country to see how he can help future entrepreneurs.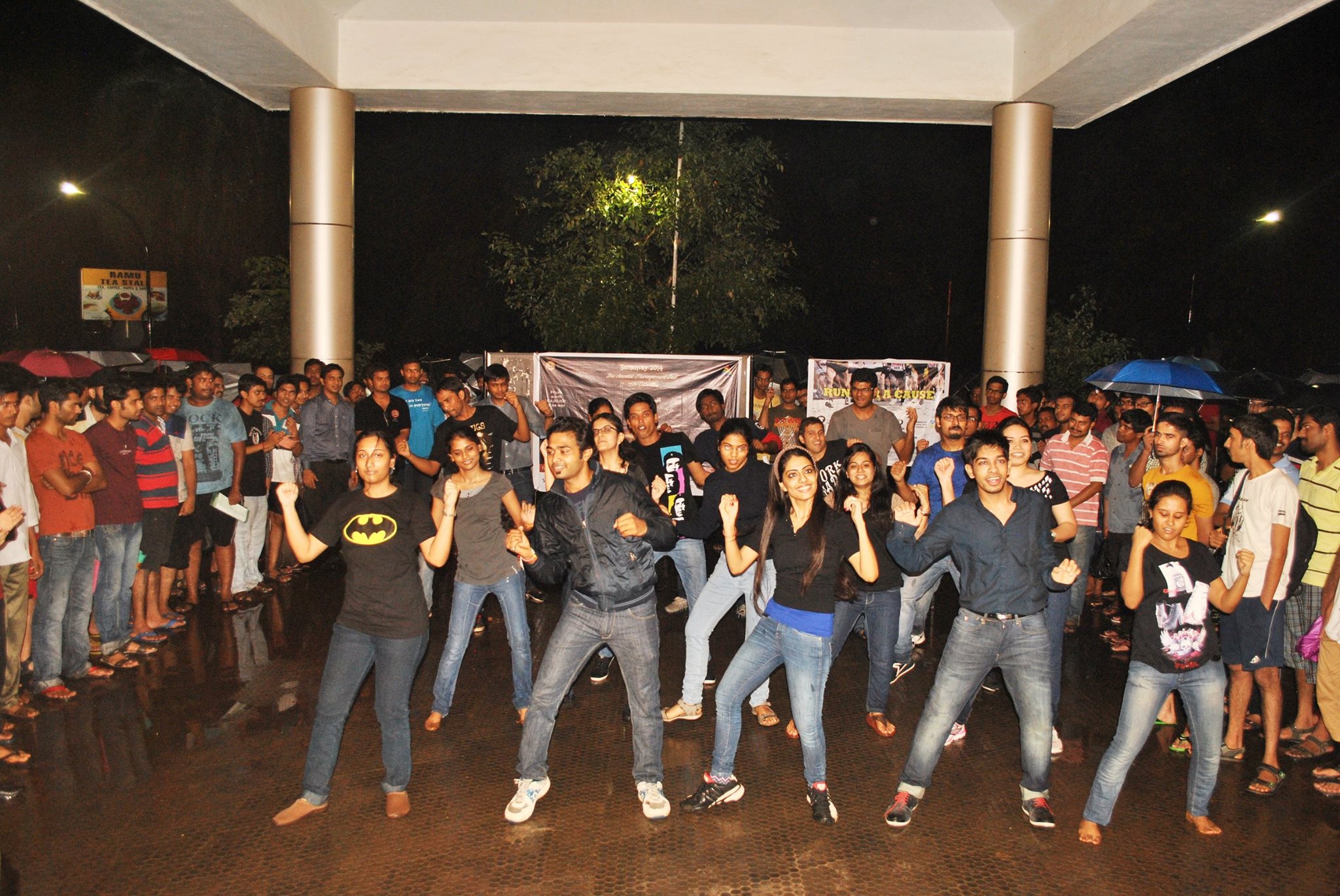 Rat race, & finding yourself
For Hyderabad-native Shashanka, it was all about studying engineering and getting into the prestigious IITs. In a city famous for its coaching classes, it was either medicine or engineering. Once set on engineering, it was a mind-numbing grind of coaching classes until she made it.
"On campus, the thing that struck me was the massive gender imbalance. There were like 42 girls for 700+ guys in the engineering batch. The gender ratio was very bad. In electrical or mechanical engineering classes you'd have three or five girls in a class of 100. However, I didn't feel the need to navigate that imbalance. For me, it was more of a privilege to get into the institute in the first place," says Shashanka.
"My biggest take away from the institute was the confidence that I will make it no matter what. Even though I didn't have the best academic record in IIT, I learned critical skills like logical thinking and the ability to make quick decisions. Cracking JEE in my first attempt and studying at a premier institution through five years without major hiccups gave me both the ambition and confidence to eventually crack the civil services," she adds.
Once again, she has very fond memories of the place include hostel nights, staying up late at night, watching movies with friends, bonding with them and the highlight, of course, was watching the Cricket World Cup Final inside the Open Air Theatre in March 2011.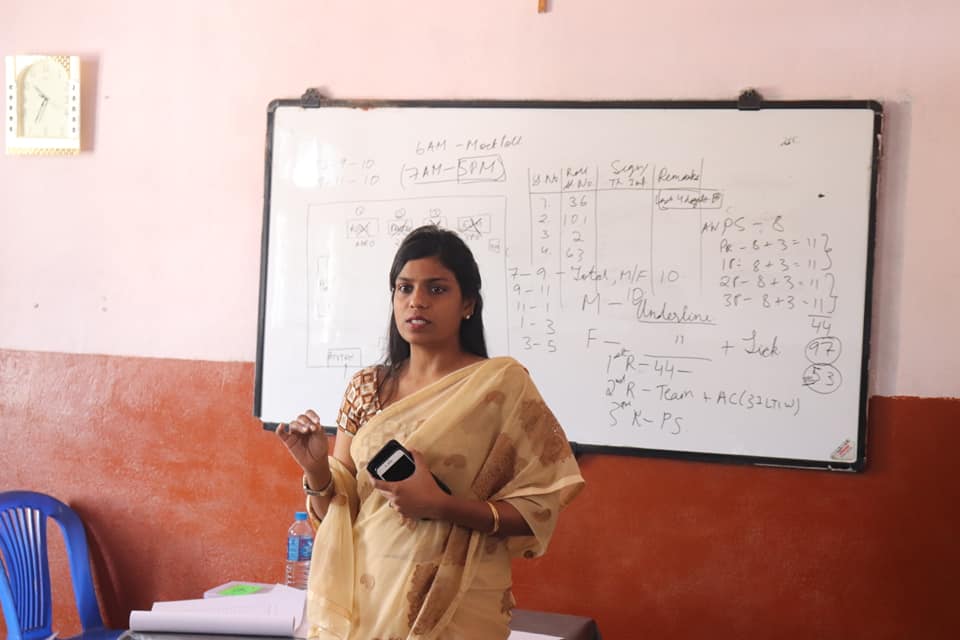 Despite having a great time in college, she knew deep down that engineering wasn't for her. It wasn't a conscious choice she had made, but something her parents had decided for her.
"By my fourth year, I knew that getting into the civil services was the main objective. I did not even sit for placements. During my UPSC preparations, people would often ask me if I was wasting an engineering seat by preparing for the civil services. My response was that the confidence to clear UPSC came from my time in IIT," she recalls.
---
Also Read: IIT Grad Gives Up Rs 21 Lakh/Year Job, Starts Initiative That Could Revolutionise India's Education!
---
Dealing with Pressure
"Unlike back in my day, students are a lot more goal-oriented in terms of what they want to do following their time at IIT. We didn't have the same sort of academic pressures that students undergo today. We weren't very focused on what we wanted to do post IIT. Most would look to apply to other universities. If everyone wants to get a job in Google or Mckenzie, then there is going to be pressure. In my view, it's needless. See, the intake quality is so high that regardless of where you're coming out in the pecking order, you're still better than the rest. I wish students had more confidence in themselves," says Shankar.
During my time in IIT from 2006-2011, I saw many bright students who struggled in their academics, often suffering from a great deal of pressure to keep up. Some didn't even want to pursue engineering even after getting into one of India's most prestigious institutions. This would result in depression, drugs, and even drastic steps like suicides. If you didn't do well in the first few semesters, most of them would get into their shells.
However, what Shashanka's example tells us that there is more to life; that if engineering doesn't work out, there are so many choices in life. Some of her batchmates were earning lakhs, while she was slogging for the civil services cut off from the world. But today she is a bonafide IAS officer. I know of some IITians who've become world-class musicians, schoolteachers and working in non-profits in remote corners of the country.
For students who are not doing very well, they must remember it's not the end of the world. There are always options in life post IIT. Have the courage to pursue other things as well rather than rooting for a fat paycheck or dreams of starting a billion-dollar venture.
(Edited by Saiqua Sultan)
Like this story? Or have something to share? Write to us: contact@thebetterindia.com, or connect with us on Facebook and Twitter.
We bring stories straight from the heart of India, to inspire millions and create a wave of impact. Our positive movement is growing bigger everyday, and we would love for you to join it.
Please contribute whatever you can, every little penny helps our team in bringing you more stories that support dreams and spread hope.