Enabling seniors to teach juniors, this non-profit initiative could lay expensive tution centres to waste! #IIT #Innovation #Education
How many of you have started something in college which could potentially change the way the education system works in India?
Meet Divanshu Kumar, a final year Mechanical Engineering student at IIT-Madras, whose non-profit edu-tech startup—Involve Learning Solutions Foundation—is developing future leadership skills and improving learning outcomes of school students using an innovative pedagogy of peer teaching.
Divanshu is from the holy city of Gaya in Bihar, and his vision for the education system first took shape at a school he attended until Class 8.
"I was in a school where there were barely any teachers, and acquiring a decent education was a challenge. For the most part, I didn't have a clue what was going during my classes. So, in the back of my mind, there was always a desire to fix these things," he says, speaking to The Better India.
However, the spark which eventually led to the creation of Involve Learning Solutions came when he enlisted with Avanti Fellows, a Chennai-based non-profit started by two IIT alumnus which aims to inculcate the spirit of collaborative learning among school students so that they have the best opportunity to study at India's top universities.
Here, students from IIT would mentor high-performing, yet underprivileged school children, and help them crack the notoriously difficult IIT-JEE exam.
"In my first year, I was a mentor and the following year, I became a manager. In the latter role, one of the things I worked on very closely was understanding the potential of peer-driven learning in schools and experienced a 100% success rate of students clearing JEE," says Divanshu.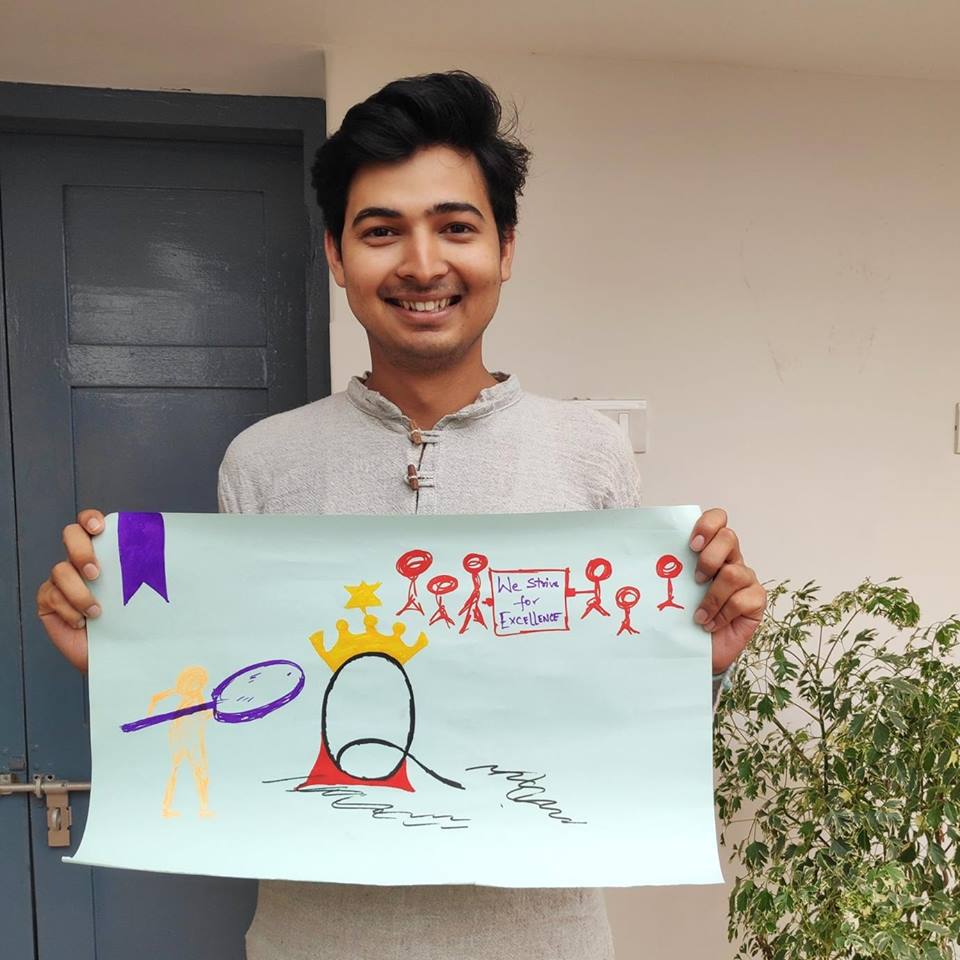 Seeing how well this system worked, he worked out a model where capable senior students would teach their under-performing juniors at school.
This would lessen the burden on teachers, who don't necessarily have the time to personally focus on each of the 40-50 students in their respective classrooms.
In the summer of 2016 during his second year of college, Divanshu thought about giving this model a try. The site for this pilot project would be a school he had studied in—the ASN Senior Secondary School in East Delhi.
At that juncture, his friends Samyak and Awnish joined him in this endeavour. They also had 15-20 interns working for them from Delhi University.
"We hadn't intended on establishing a startup at that point. It was just an attempt to try something different. But the response we received over the course of one year was overwhelming. We realised the depth of change required, and how such a system can radically transform the system we are working with it," recalls Divanshu.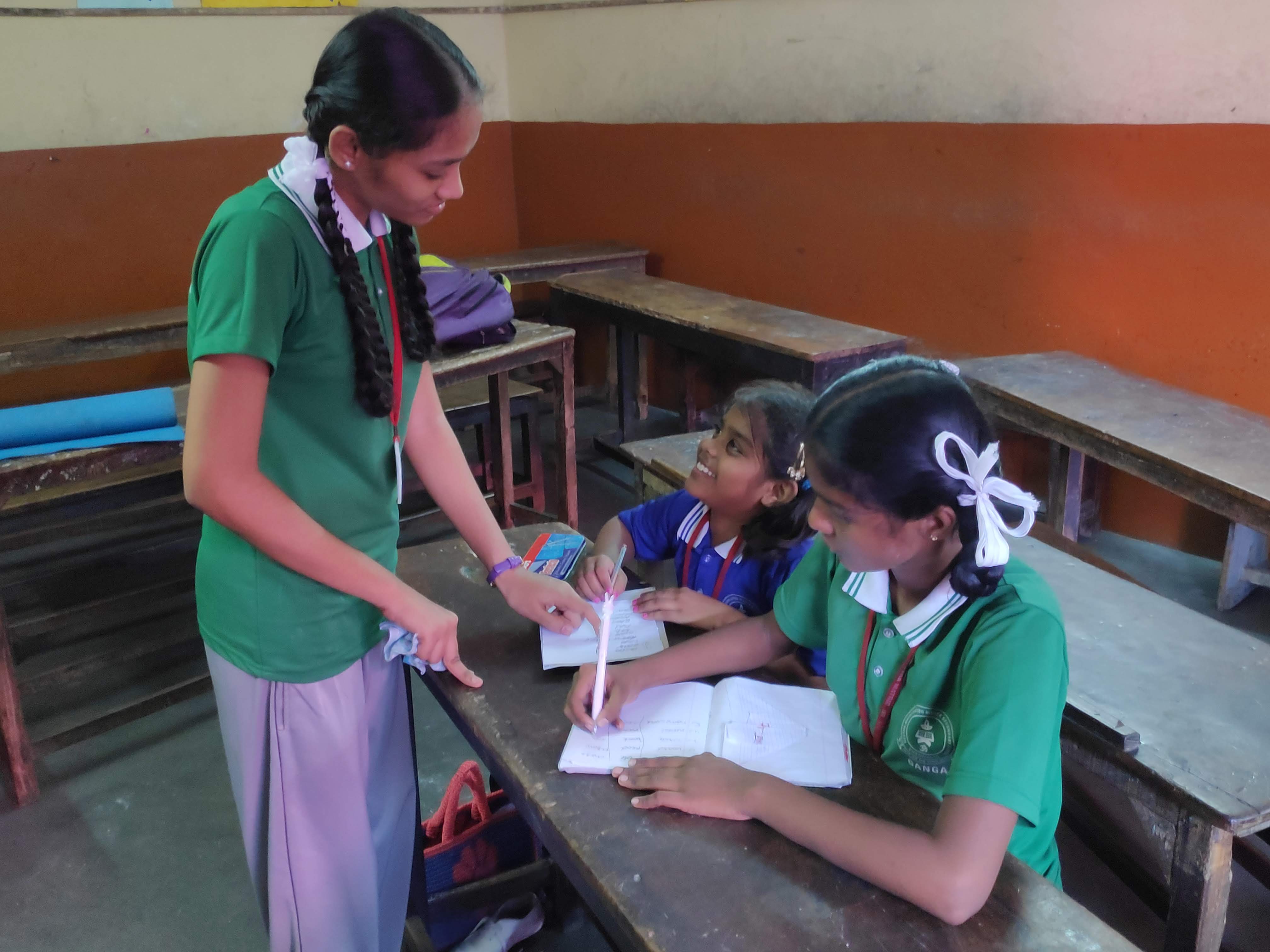 Current Model
"We train and mentor senior school students (Student Leaders or SLs: 8th grade onward) to teach their juniors (Learners: 3rd-8th grade) in an after-school program. Our cutting-edge training and curriculum support, with 6+ hours of intervention/week, enables SLs to teach effectively and make classrooms much more engaging and efficient, improving academic performance in the Learners.
These sessions happen after school, and we have a manager in each school who oversees the intensive yearlong program with 6+ hours of intervention per student," he informs us.
How does this system work?
For starters, Involve Learning Solutions approaches a school and ensures that its management wants to go ahead with this program.
"We have an orientation programme for senior students, whom we call SLs. Besides enabling them to teach, we will also develop them into strong leaders. We conduct an orientation session with these students, teach them the programme and find out how many are interested. The selection criteria is pretty basic. In every school, we will not take more than 30 SLs in a batch. For each of the 30, we assign four Learners struggling with their academics. It's a very personalised learning program. Once the number of SLs and Learners are finalised, we conduct a two-week initial training program for the seniors," he informs.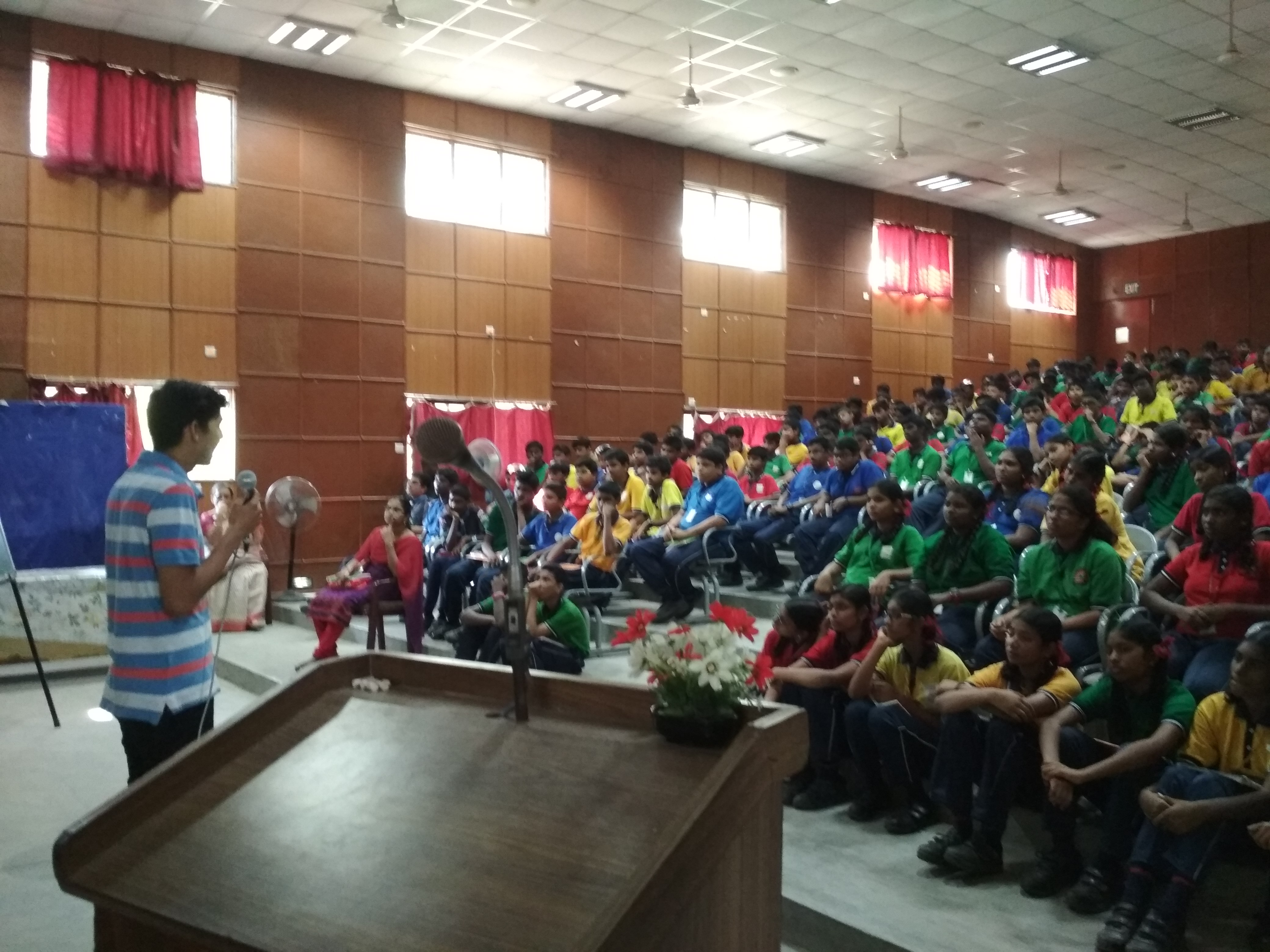 During the training programme, Involve Learning trains them on three essential facets—Understanding what a teacher does, Pedagogy of teaching (like classroom management) and the Content they are going to teach.
The actual teaching process begins after this programme. At the same time, the Foundation also does a bi-weekly leadership programme for SLs, where they are given material to enhance whatever skills they need during teaching. While the program provides an opportunity for the junior students to enhance their knowledge, it places the senior students at the centre of learning process
It is a continuous teaching and learning process all through the year. The following year, learners remain the same, but they bring in a new set of student teachers.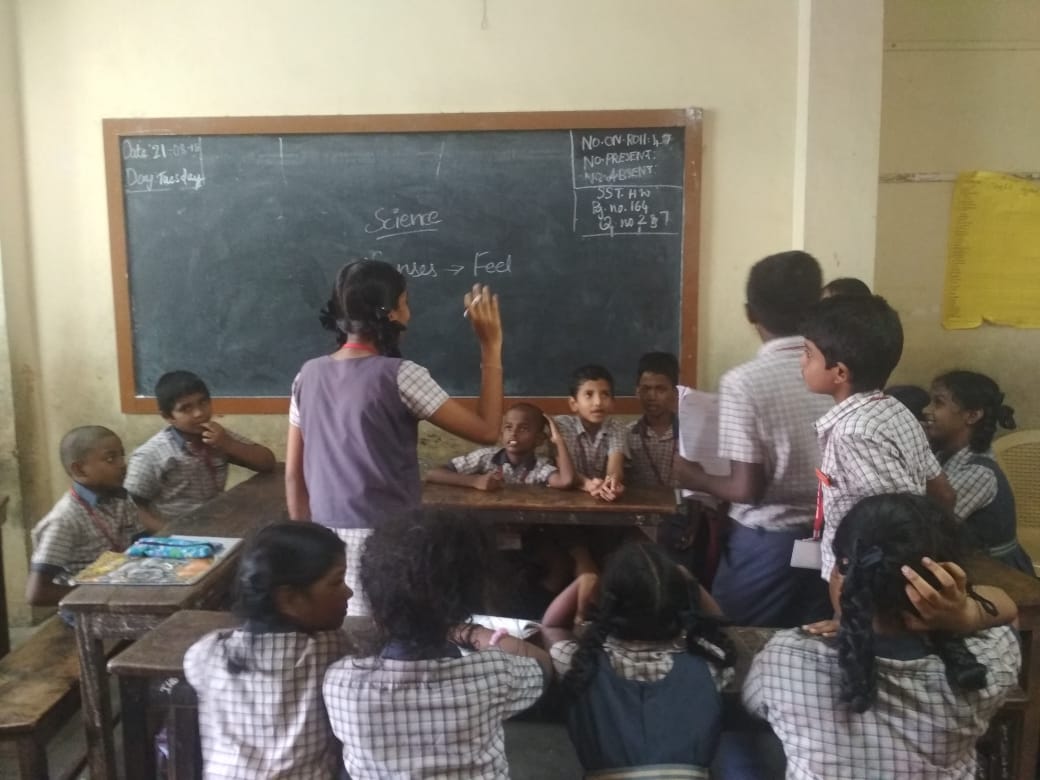 Outcomes
"One reason why our programme is highly regarded because students in India don't have any programmes where they get to practice and hone the non-academic skills we teach them—responsibility, communication, problem-solving, social and emotional intelligence, adaptability and resilience," claims Divanshu.
"Most students have been constrained in a stale environment. But, the moment you bring them into a classroom, where someone just two years older is teaching them, the entire dynamic changes. The learning is personalised, and they engage with what is being taught to them, which increases their motivation to learn," he adds.
Thus far, the Foundation has worked with 800+ Learners, improving learning motivations of 65% of them and average academic scores by 20%. Moreover, they have developed 150+ SLs from 8 schools, who are now more than ready to step out into the outside world with improved communication skills, social and emotional Intelligence, and organisational skills.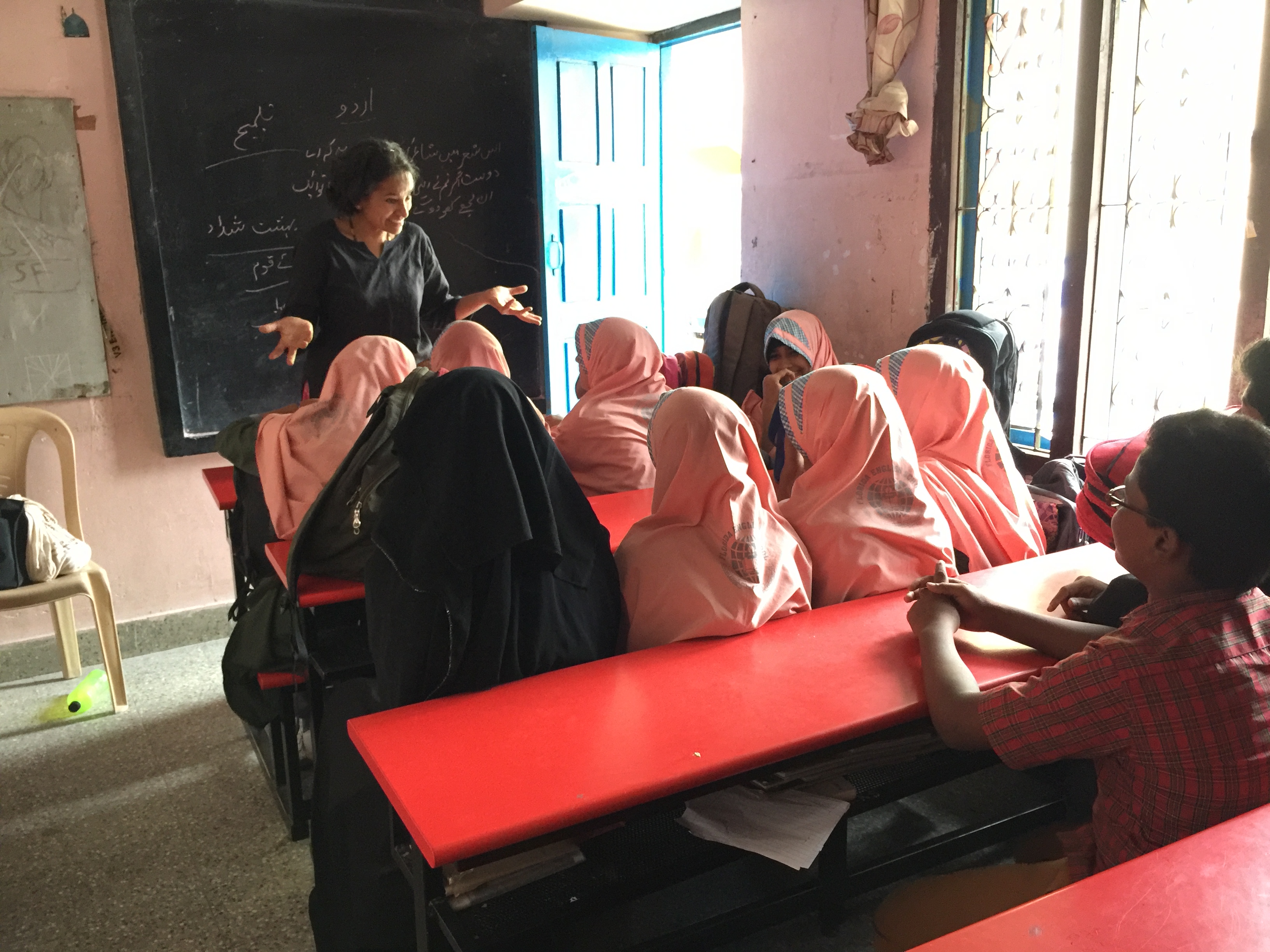 Major challenges
Backed by Singapore International Foundation, N/Core (Nudge Foundation) and Cisco, Involve Learning Solutions has come a long way.
Besides, it also has Ujwal Thakar (Ex-CEO Pratham), Lakshmi Narayan (Chief Endowment Officer, APF) and Sanjay Purohit (Infosys Ex-EVP) as their mentors. Despite such a pedigree, convincing schools to adopt their model isn't very easy.
"Schools, in general, think very conventionally. To convince them that students require other life skills besides hard academics is a serious task. Once you enter the school, the challenge is figuring out logistics and how teachers see this programme. In no way are we suggesting that teachers in a particular school are incompetent or that our programme seeks to compete with them. We want to help teachers overcome the restrictions they are bound under in their ability to reach every student. Convincing them that our motivation is to take the load off them is a task that consumes some time," says Divanshu.
Involve Learning is a registered non-profit. They do not want any copyright on the idea.
Also Read: Coming Soon: The 'SEPoy' of IIT Madras That Could End Manual Scavenging
Their motive is to try and solve a problem in the education system as opposed to making money. It is crucial for them that others replicate their model. They cannot reach students from all 1.2 million schools in the country but are instead hoping to turn this idea into something replicable and scalable.
"The way we design the whole module, using technology to ensure that the entire programme is standardised over certain parameters—programme implementation, content, lesson plans, how day to day sessions would look like and the assessment that would happen for both senior and junior students, among others. We are putting all this onto a tech platform, which we can offer to any profit or non-profit platform working in the education sector. They can integrate our work into their model," he claims. This is work in progress.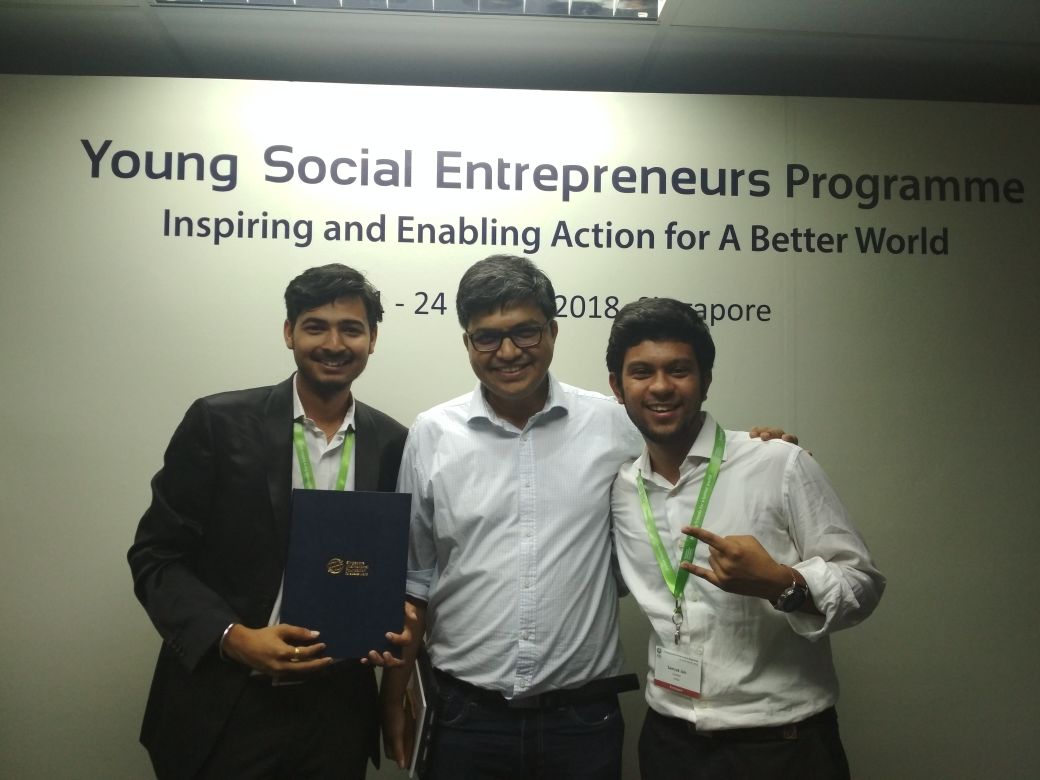 Sacrificing the good life for the greater good
Both Divanshu and his college junior Samyak (co-founder) rejected very lucrative job offers, dedicating themselves to this endeavour full time. The former, in fact, left a Rs 21 lakh per annum  job offer on the table. What motivates them is the systemic change this model of peer learning can hope to achieve.
"Very few of our education models have ensured that a student-driven learning process, which makes them capable of doing something beyond books. If we can drive peer-learning systems throughout the country, the whole tuition system will go for a toss. Expensive tuition centres are exploiting the parents fear that their wards aren't getting extra attention at school," he says.
"Also, there is a lot of talk of making students into future leaders. But all these initiatives at the school level are limited to workshops. My understanding is that if I have to develop problem-solving capabilities within you, I can't tell you that 'problem-solving is this and now you go and develop it on your own.' You need to practice it over a long period of time. This is precisely what we at Involve are doing," adds Divanshu.
Catering to both the academic and non-academic skills of a student, this Chennai-based non-profit hopes to empower 20,000+ Learners and 5,000+ Student Leaders in Tamil Nadu and Karnataka by 2022. This is a massive task, but their vision is clear.
Anything is possible.
(If you want to reach Involve Learning Solutions, you can find their contact details here.)
(Edited by Gayatri Mishra)
Like this story? Or have something to share? Write to us: contact@thebetterindia.com, or connect with us on Facebook and Twitter.
We bring stories straight from the heart of India, to inspire millions and create a wave of impact. Our positive movement is growing bigger everyday, and we would love for you to join it.
Please contribute whatever you can, every little penny helps our team in bringing you more stories that support dreams and spread hope.