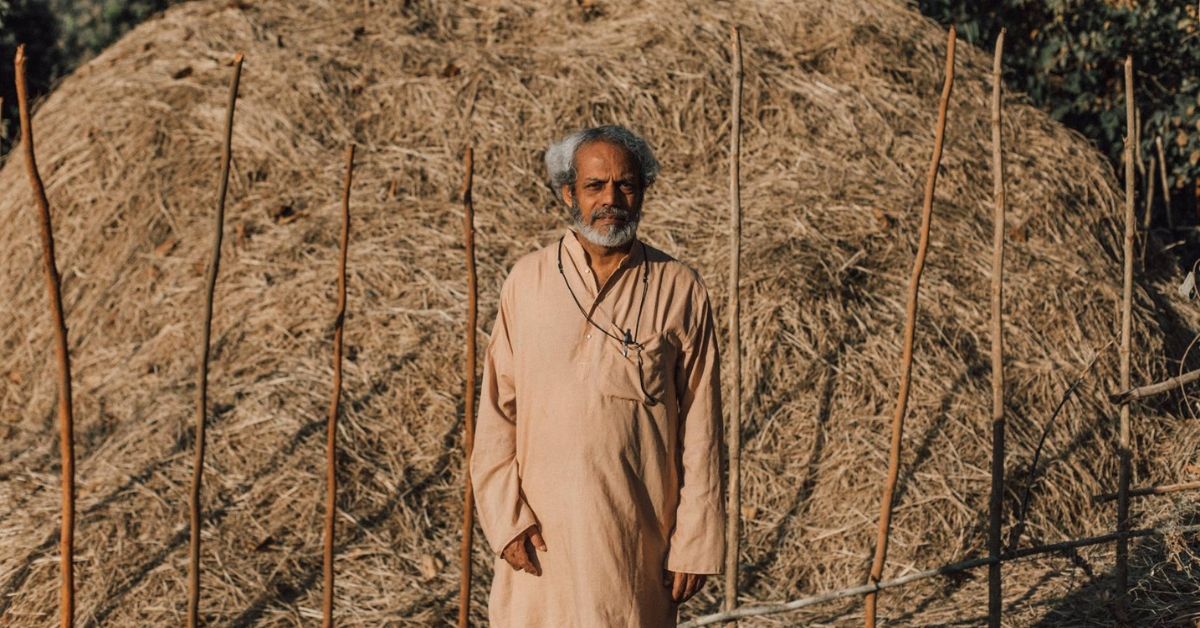 Deb, though no agriculturist by training, was bothered with the apathy of the then agri-scientists who found it of no consequence that the native rice was dying out. They, in fact, promoted high yielding and hybrid varieties instead.
In the 1990s when Debal Deb was working with India's largest conservation NGO in Kolkata, he recalled how the country boasted of more than 1,10,000 folk or native varieties of rice until the advent of the Green Revolution in the late 1960s. In the two decades that followed, this number dropped to less than 7,000.
Why? The Green Revolution witnessed policy makers, agri-scientists and Indian farmers abandon landraces and chase high yielding varieties so much so that at some point, more than 75 per cent of India's rice production was coming from less than 10 varieties.
---
Building your own kitchen garden and looking for indigenous seeds to kickstart it? Check out some options at TBI Shop here.
---
As an ecologist, Deb was rattled by this culling of rice varieties native to India.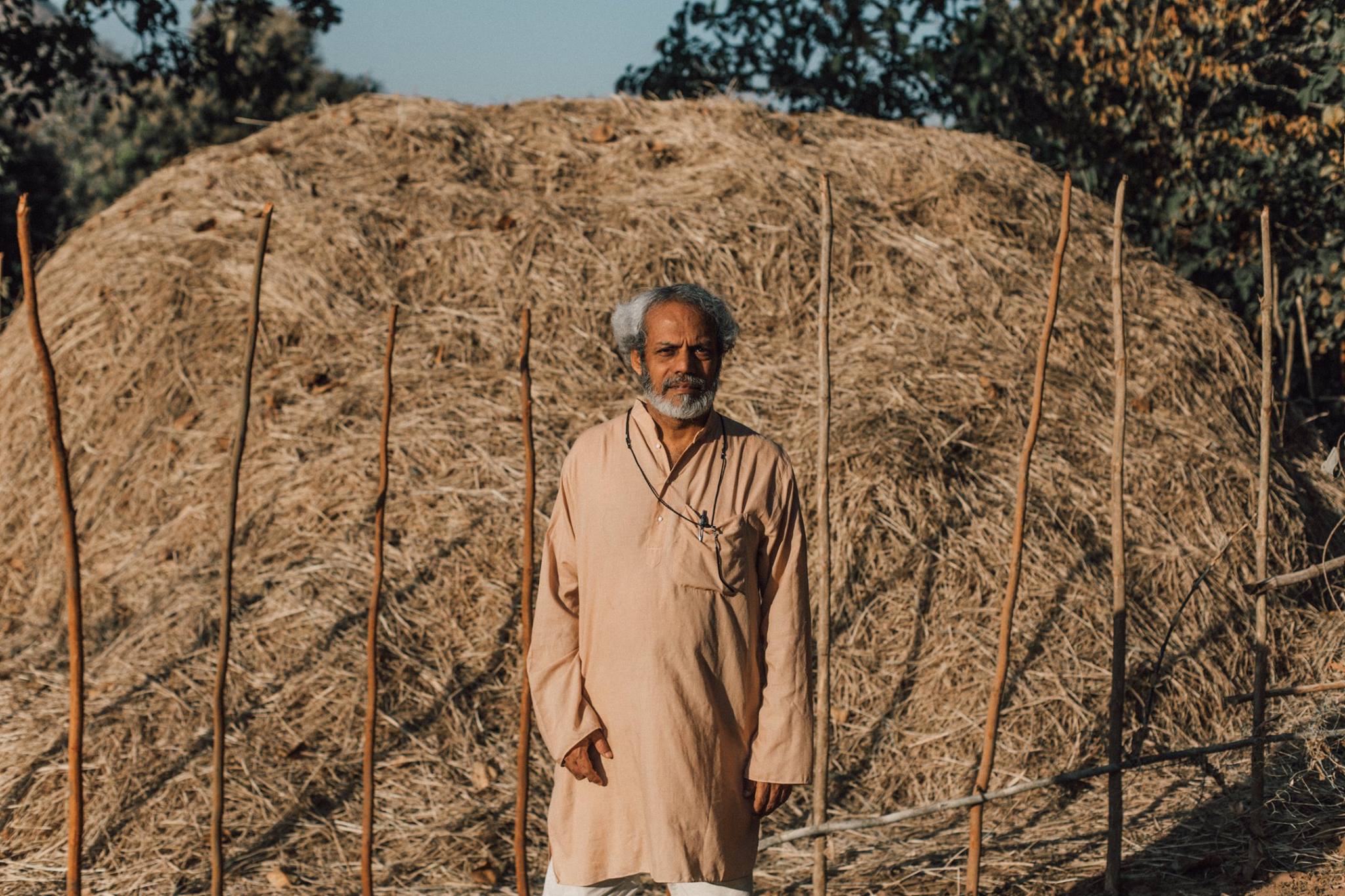 "Every time a tiger or a rhino or any charismatic big animal was killed, millions of dollars poured in to support conservation efforts. But nobody batted an eyelash witnessing a massive genocide of our traditional rice varieties," Deb says in an interview with The Better India (TBI).
Deb, though no agriculturist by training, was bothered with the apathy of the then agri-scientists who found it of no consequence that the native rice varieties were dying and were, in fact, actively promoting high yielding and hybrid varieties instead.
Thus, in the early 1990s, Deb set out on the field to document the varieties that were left in Bengal. Though 5,500 native varieties were officially documented from West Bengal, over his journey spanning three years, he was able to collect only 350.
Sometimes on foot and mostly on the rooftops of buses, Deb travelled to remote, unirrigated villages, untouched by the perils of the Green revolution, and populated with marginal farmers.
Most of the farmers couldn't afford chemical fertilisers, pesticides or pump sets for irrigation. So they cultivated the native varieties of rice that required none of these 'inputs'.
Every time he reached a village and asked for a fistful of grains, he pleaded them to never stop cultivating the indigenous rice.
Over the past 25 years, this rice warrior has collected more than 1,420 native rice varieties from 12 states across India. He also collected a few varieties from countries like Bangladesh, Sri Lanka, Pakistan, Thailand, Korea, the Philippines and Italy.
Apart from starting a one-of-its-kind open-access seed bank—Vrihi, for farmers, he also cultivates each of the 1,420 rice varieties on a 1.7 acre model farm, Basudha, that he set up at the foothills of Niyamgiri in Odisha.
The Beginning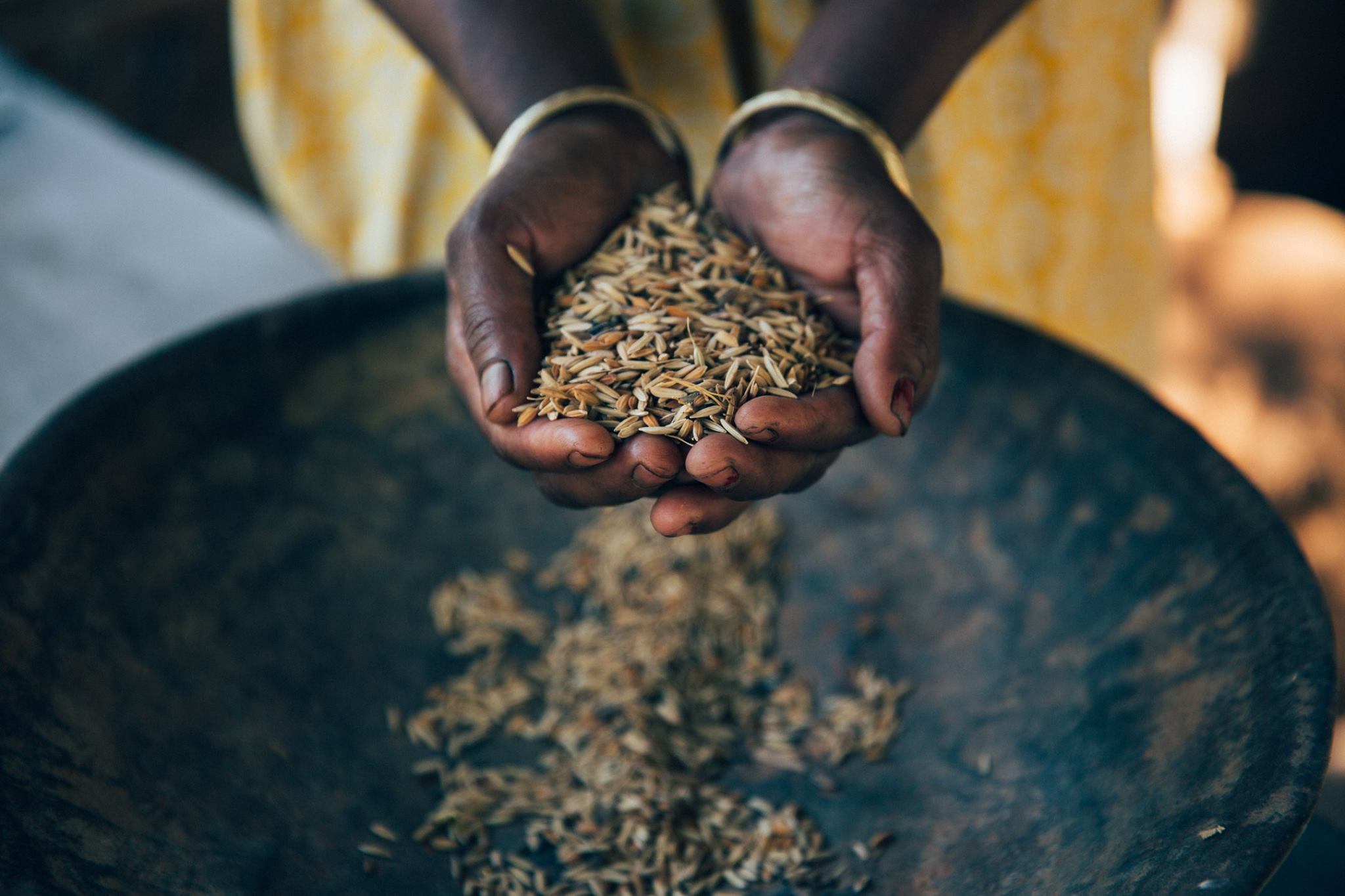 When he started his conservation journey, Deb distributed these varieties at the doorsteps of Bengali farmers hit by the drought in 1998, flash floods and later cyclone Aila in 2009 which swept 20,000 hectare of land out of production in the Sunderbans.
But he was shocked at what the farmers did when farming activities resumed.
"All modern hybrid varieties had perished and these native varieties were the only ones that not only survived but also furnished substantial grain yield. But what was heartbreaking was, once the drought or cyclone had passed, the same farmers who were saved from hunger by these native varieties abandoned them to go back to modern varieties. They had no value for the native seeds, because they were getting it for free."
When Deb travelled to the Chinsurah Rice Research Station to donate some of these varieties, they rejected his offer. He then approached the Director of Agriculture at the station who ridiculed him,
"Being a scientist yourself, why are you trying to get the old seeds back? Do you want to push our farmers to the caveman's age?"
Despite reiterating that these traditional varieties could yield in marginal land and climatic conditions, where no modern varieties could survive, the Director told him, they would work on transgenic varieties to tackle this.
This is one of the prime reasons that, till date, Deb has never reached out to any government or private institute to fund his work.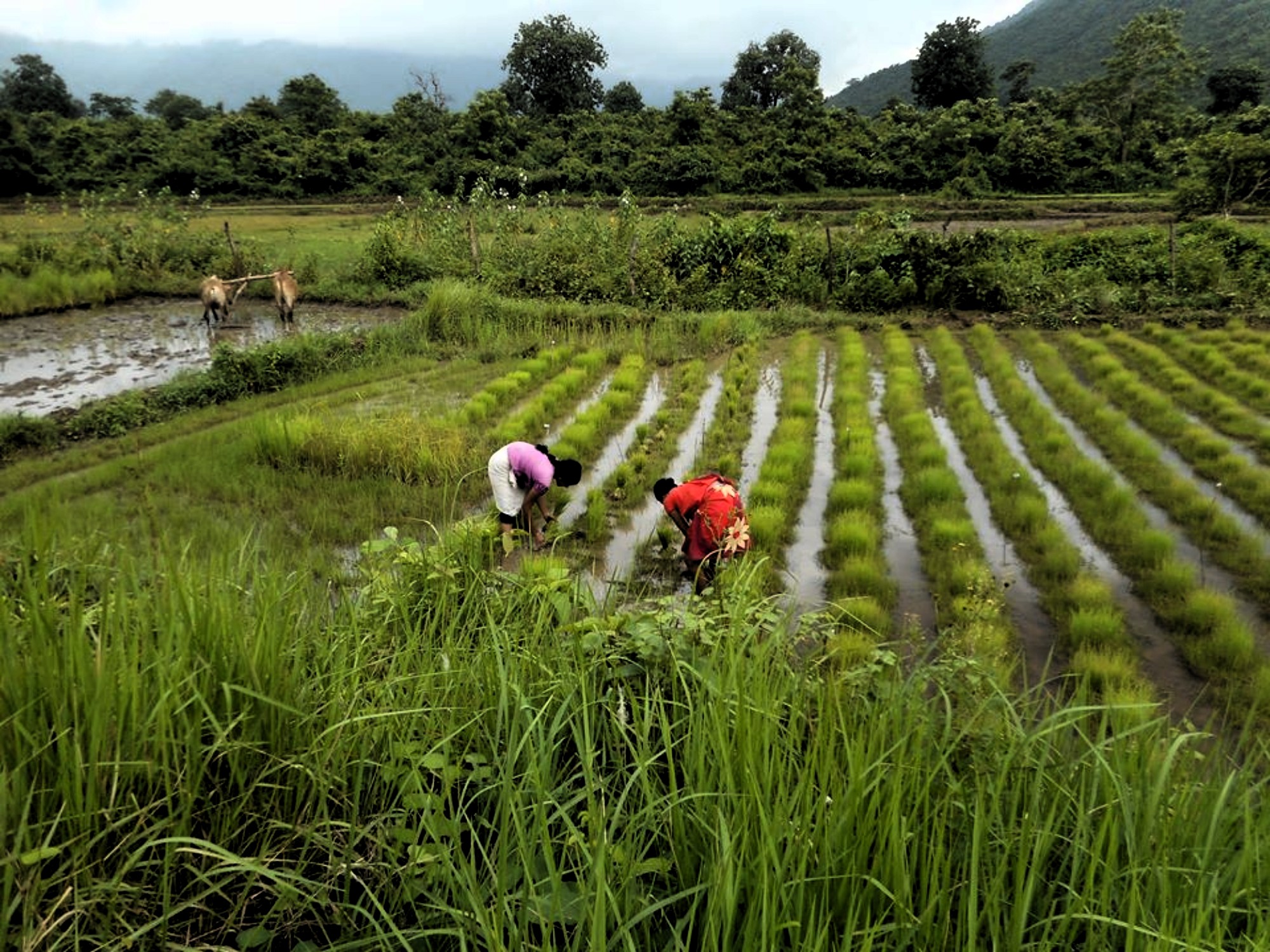 Jaded by the lack of support, Deb quit his extremely well paying senior position in Kolkata as a Senior Project Officer in 1996 with the World Wilde Fund for Nature (WWF) Eastern Region. 
He then started Basudha, to conserve, grow, multiply and distribute these seeds himself. His work is mostly funded by good samaritans who believe in his vision.
While he initially spent almost two decades working in Bengal, he shifted base to Odisha a decade ago.
"There were only very few exceptions among farmers in Bengal who understood and accepted the intrinsic value of the native varieties. Majority of them were victims to the 'develop-mentality' where all they thought about was immediate gains and profits. After shifting to Odisha, we saw a good response. Apart from Odisha, farmers from Maharashtra, Tamil Nadu, Kerala and Karnataka also appreciated the intrinsic value of the native seeds and gave preference to its aroma, nutritional properties, heritage and flavour, over its yield and market price."
Deb, who is an Indian Institute of Science alumnus and a former Fulbright Scholar at the University of California, Berkeley, US, adds how money was a big challenge in the beginning because he was new to the field and had no regular income flowing in. Yet he doesn't charge the farmers a penny for the seeds.
"On principle, I do not charge anything for the seeds that I give to farmers, because those seeds are not my invention. I am only a custodian of the seeds. I share them freely because I want to reinstate the traditional system of sharing seeds as opposed to the market system of selling them at exorbitant prices."
To ensure this, he created a living seed bank, Vrihi.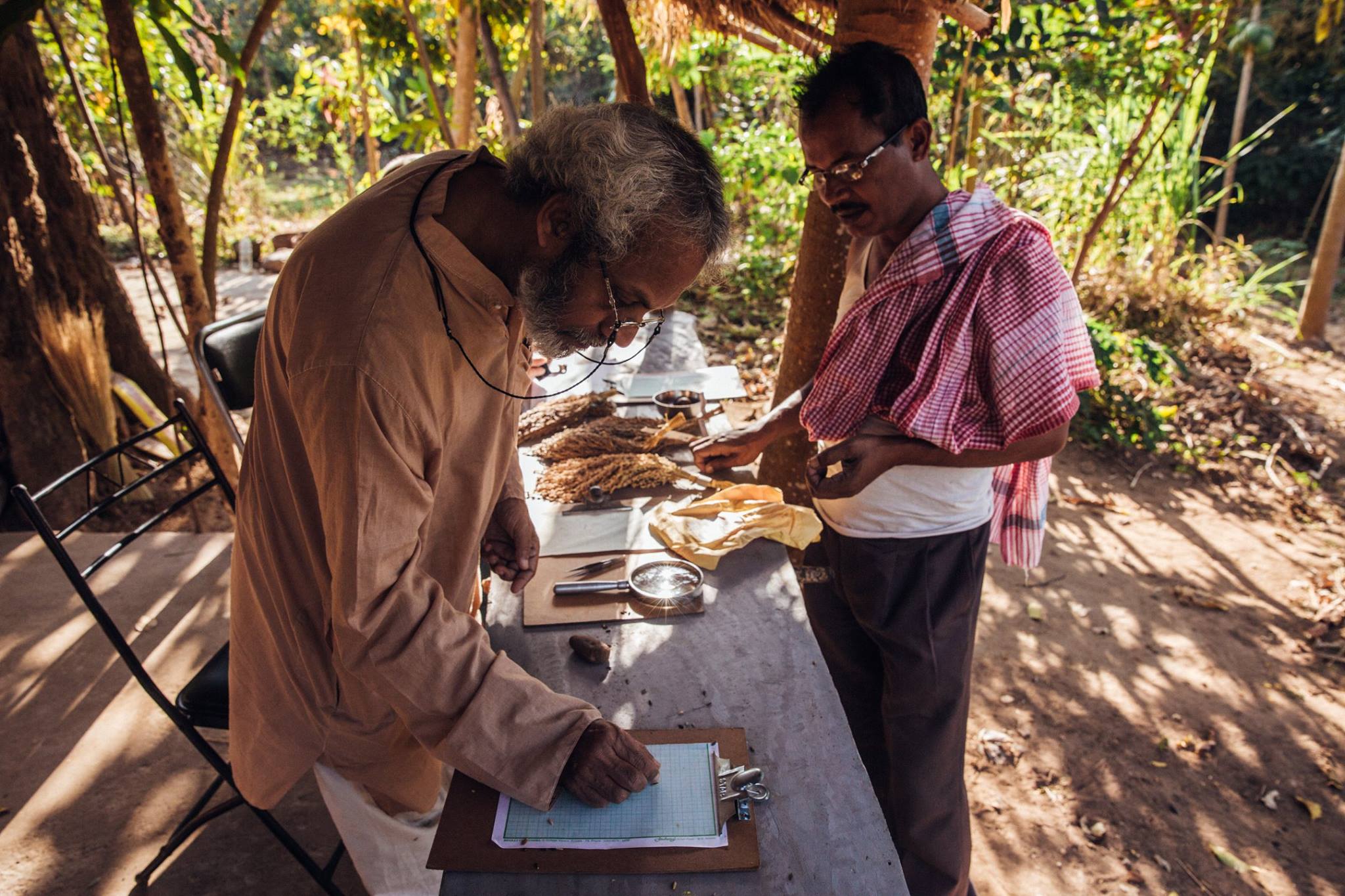 "At national and international gene banks, many varieties are dried to reduce their moisture content below 14 per cent and then stored at -20 degree Celsius, to increase their shelf life. Considering the period during which these gene banks were set up, most of these seeds have surpassed their shelf life. They are dead because they were never cultivated on a field and allowed to germinate. I have visited these gene banks and firsthand witnessed thousands of packets of these dead seeds. It is more of a gene morgue than a gene bank," says Deb.
According to Deb, about 20 per cent of the varieties in these seed banks are still alive and even those are inaccessible to the ordinary farmers as big seed corporations have easy access to them.
Vrihi was a protest against this injustice to the ordinary farmer.
While these native varieties are distributed free of cost in half kg packets, the rules are very clear. Farmers who take these packets from Vrihi, have to cultivate them, return one kg next year as proof of cultivation, and later pass the seeds on to other farmers. The rice grown from these seeds can be a commercial product. But the seeds can never be sold. They have to be shared for free only with farmers, not with government institutions or seed corporations.
Most heirloom varieties if not cultivated, lose their germination ability after one year. So you have to plant them and ensure their growth is monitored. This not only helps keep the variety alive but also helps it evolve and develop resistance to the changing climate, strains of pests and pathogens. 
And so, Deb cultivates each of them, every year at the Basudha farm.
Purity Maintenance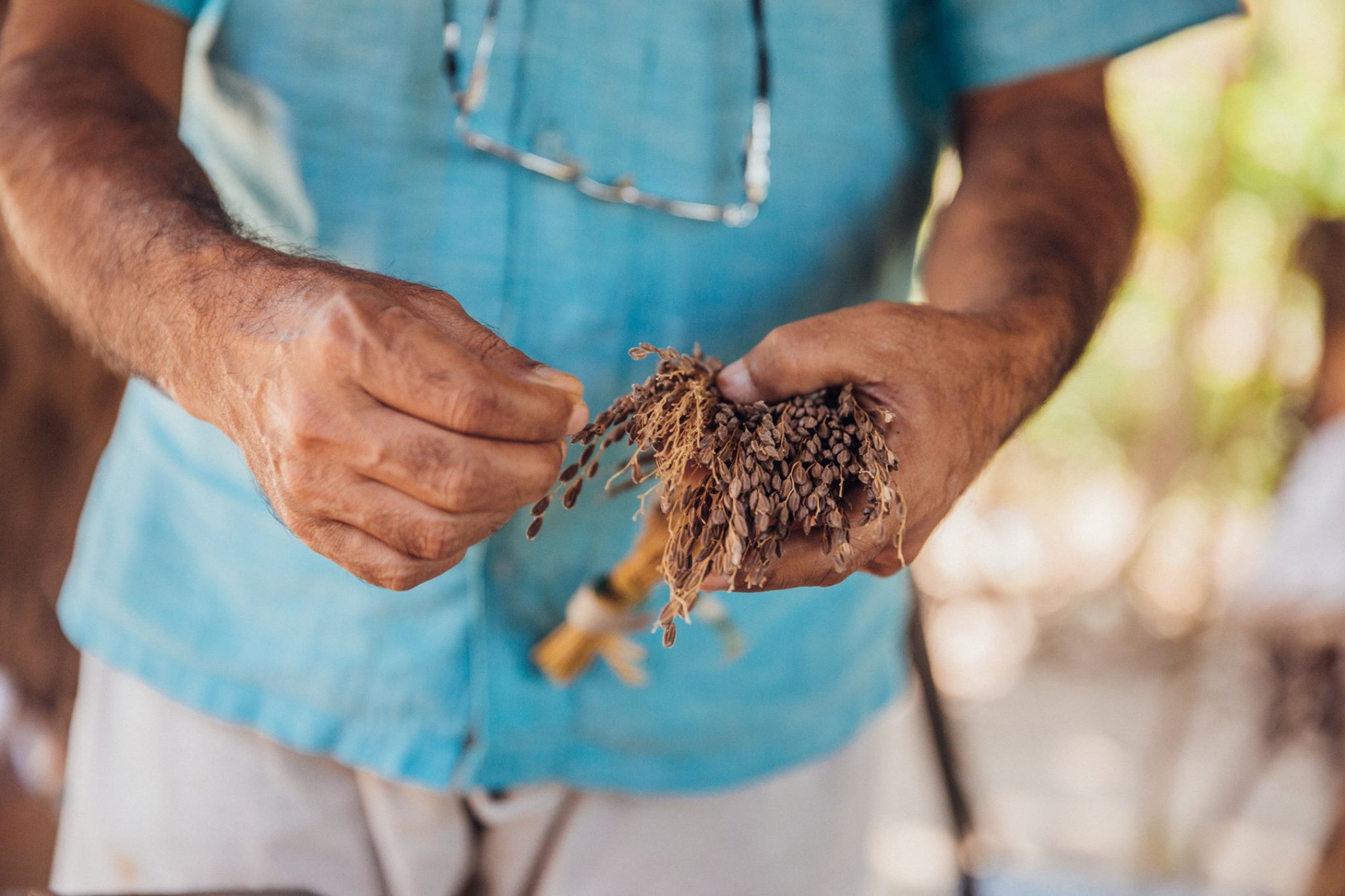 After six years of field-testing he has devised a method that allows him to plant each of these varieties within the 1.7 acres of Basudha while ensuring that the genetic purity of each of these heirloom varieties is maintained and no cross-pollination occurs between two varieties, planted next to each other.
He spends 12 days and nights each year to merely design and map the manner in which the varieties would be planted. Deb published his methodology in the open-access Current Science journal in July 2006, and in his book to make the information accessible to farmers.
Basudha is the only farm in India which prides itself over the genetic purity it maintains in the seeds distributed to farmers.
We assess 56 morphological characters of the plant of each variety, from the leaf length and width, leaf colour, node colour, grain colour and weight, kernel colour and so on, to ensure it matches the original variety. We go the extra mile so that the farmer who takes these seeds from Basudha is taking home the same variety that I conserved 25 years ago. Basudha is the only place in India, that is maintaining this level of genetic purity.
---
You May Also Like: Earth Walls to Organic Food: Gujarat Couple Quits US Job to Create Food Forest!
---
A Treasure Trove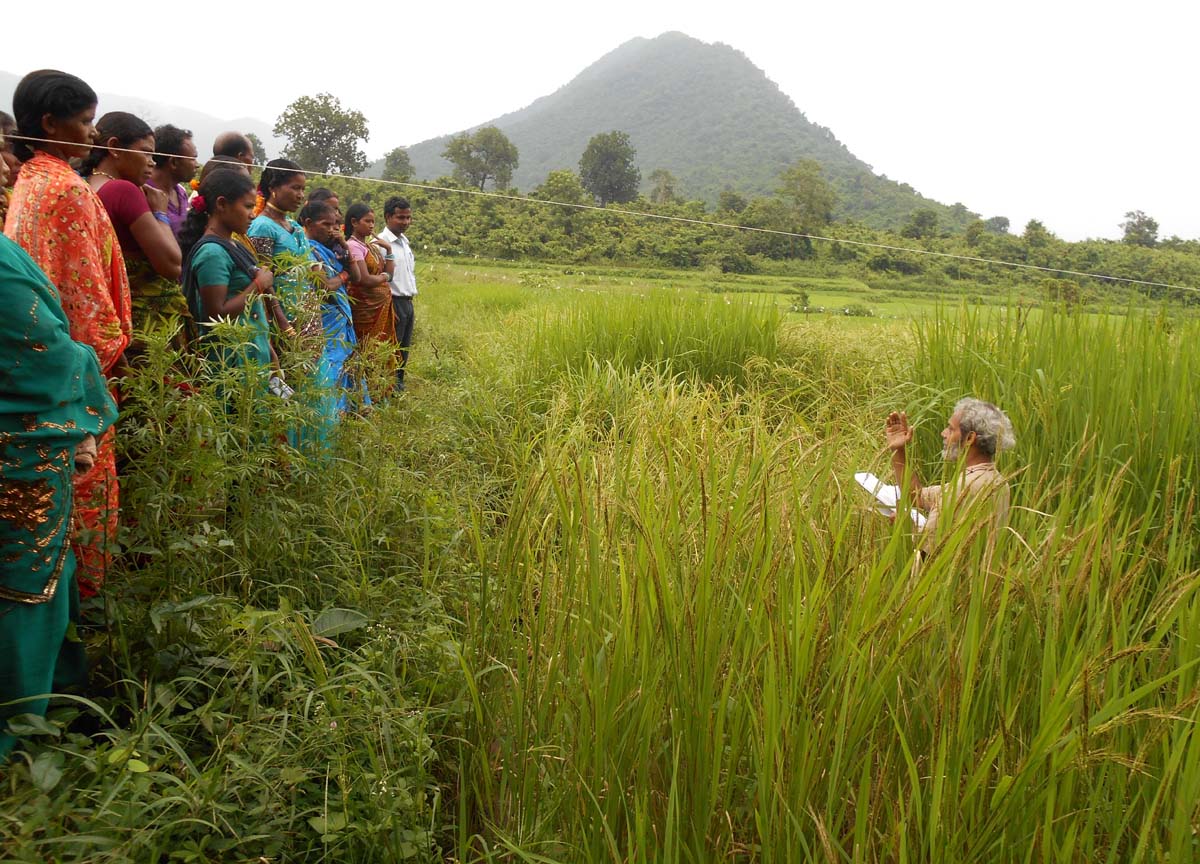 When asked to shed light on some of the most iconic varieties he has preserved, Deb says, "To me, every single variety has a unique property. We are the last repository for many of these varieties." For example, the Sateen that has three kernels in most of the spikelets. 
Another example is Jugal, the double-grain rice variety. Ramigali from Chhattisgarh has sterile lemmas elongated as wing-like appendages. Kharah from Odisha is another unique landrace with purple stems and leaves.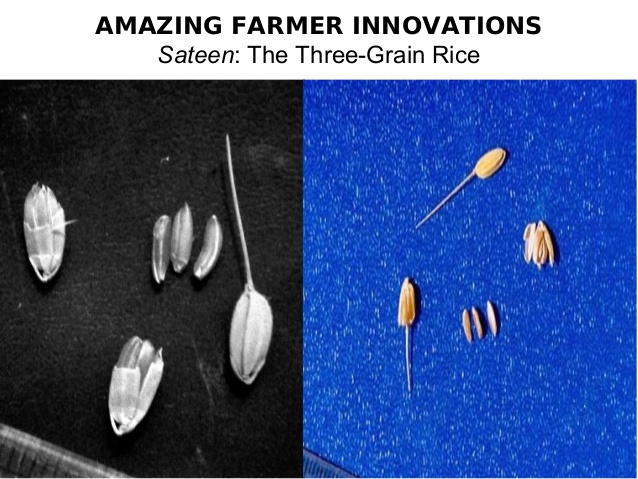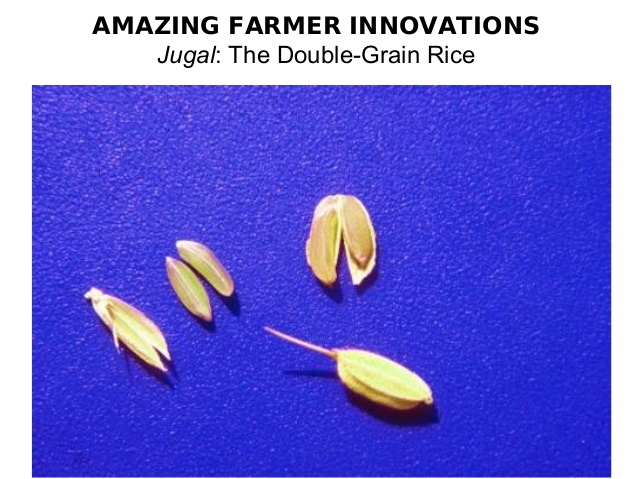 Another variety includes grains which have natural silver content. Effective in killing gut microbes, it is considered to have properties to cure gastrointestinal diseases. There are 86 varieties which are very rich in iron. A single meal of any of these can be beneficial to pregnant women and new mothers who face iron-deficiency and may suffer from anemia.
Similarly, there are varieties rich in zinc, antioxidants and omega-3 fatty acids too.
Vrihi also has 16 native varieties that can out-yield modern hybrids without any agro-chemical inputs!
Hundreds of farmers visit Deb every year with the purpose of exchanging and borrowing seeds. Last year, Basudha saw more than 1,900 farmer footfalls. The year before, this number was 2,000. This year too, a group of 30 highly motivated farmers from Tamil Nadu will be visiting Deb to take 1,000 native varieties of rice.
Deb also imparts the training to grow these varieties to maintain their genetic purity. While success for the multiplication of each variety seems like an uphill task, he hopes this exchange will help carry forward the tradition of preserving at least 500 of these varieties.
Let's hope Deb continues to create these little pockets of hope and inspire many more warriors to join in the battle to preserve our wealth of native crop varieties!
If this story inspired you, get in touch with Deb on cintdis@hotmail.com
Or visit http://cintdis.org/ to know more about his work.
(Edited by Saiqua Sultan)
Like this story? Or have something to share?
Write to us: contact@thebetterindia.com
Connect with us on Facebook and Twitter.
Tell Us More
We bring stories straight from the heart of India, to inspire millions and create a wave of impact. Our positive movement is growing bigger everyday, and we would love for you to join it.
Please contribute whatever you can, every little penny helps our team in bringing you more stories that support dreams and spread hope.