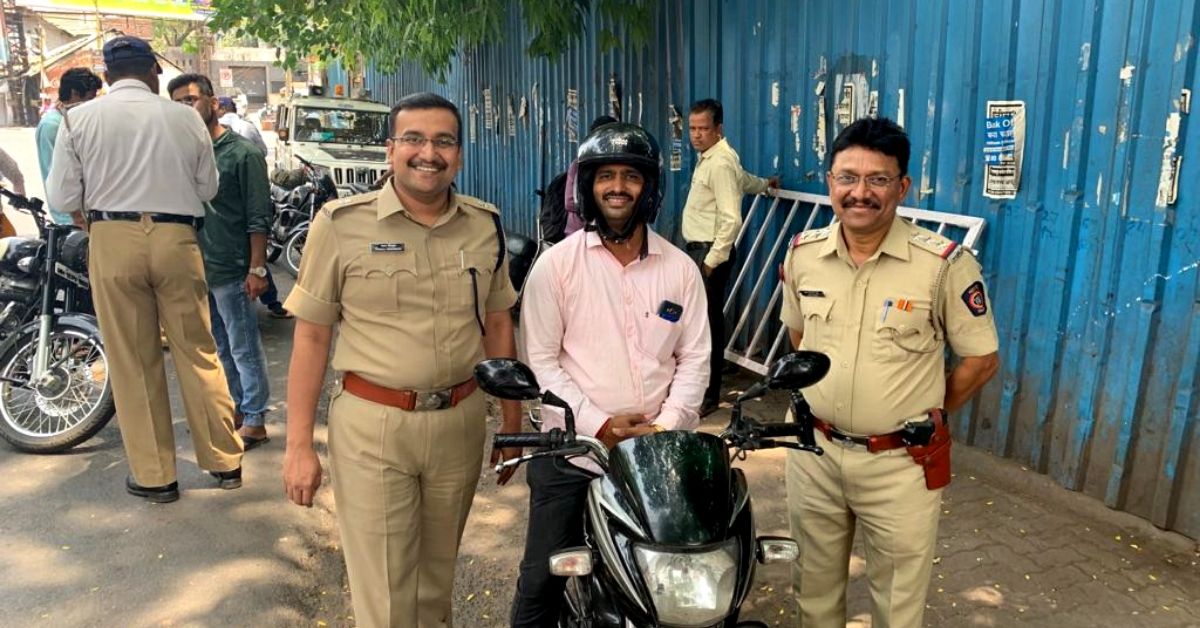 While miscreants will be fined as usual, rule-abiding citizens will get discount vouchers worth upto 50 per cent for online food delivery platforms. Little wonder the scheme is a hit with Punekars! #RespectRules #RoadSafety #IPS
Once I was waiting at the traffic signal with my friend riding pillion. It was around two in the afternoon and if you've been to Pune, you'd know that there's rarely anyone on the road at this time. A car pulled up beside me, halted for a second and then zoomed off. The signal was still red. The next instant, a bike zoomed by, not even bothering to stop. "Chalo, let's go!" My friend urged, "There's no one around. And we are the only fools waiting for the signal."
It isn't uncommon to hear such remarks in India. While some do follow traffic rules strictly, the overwhelming majority of those who regularly violate them has made the traffic scenario in India a nightmare. Though the traffic police in various cities have taken many steps to haul up the miscreants, the innovative system of Pune's Traffic Police Department, is definitely worth a mention!
---
While the Pune cops are awarding rule-abiding citizens, you can reward yourself with a healthy and tasty snack. Try The Better India Shop and you will be surprised!
---
Though the work of penalising those who break the rules continues as per the norms, the traffic police is now awarding those with a clean track record with gift coupons!
And within a month of beginning the initiative, the traffic cops have incentivised 15,000 citizens!
Pankaj Deshmukh, the city's Deputy Commissioner of Police (Traffic) since March 2019, gave us insights about this initiative.
There is a very negative perception about rule enforcement in the cities. Citizens either dislike the police or are afraid of them although we are just doing our job. But unfortunately, no matter how strict our nakabandi (patrolling), people still find ways to break the rules. That is one aspect. The second is that law-abiding citizens have no incentive as such for being "good" citizens. Hence this unique approach, the IPS officer tells The Better India (TBI).
So, about a month ago, the traffic police department solicited tie-ups with eateries owners to partner with them to provide food coupons to law-abiding citizens. The IPS officer made it clear to them that every discount that the customer avails, will cost the business. "But they were happy to comply. Partly because they knew they wouldn't suffer irreversible losses and partly because they too want to see Pune as a clean city, even in terms of road discipline," Deshmukh explains.
How The initiative Works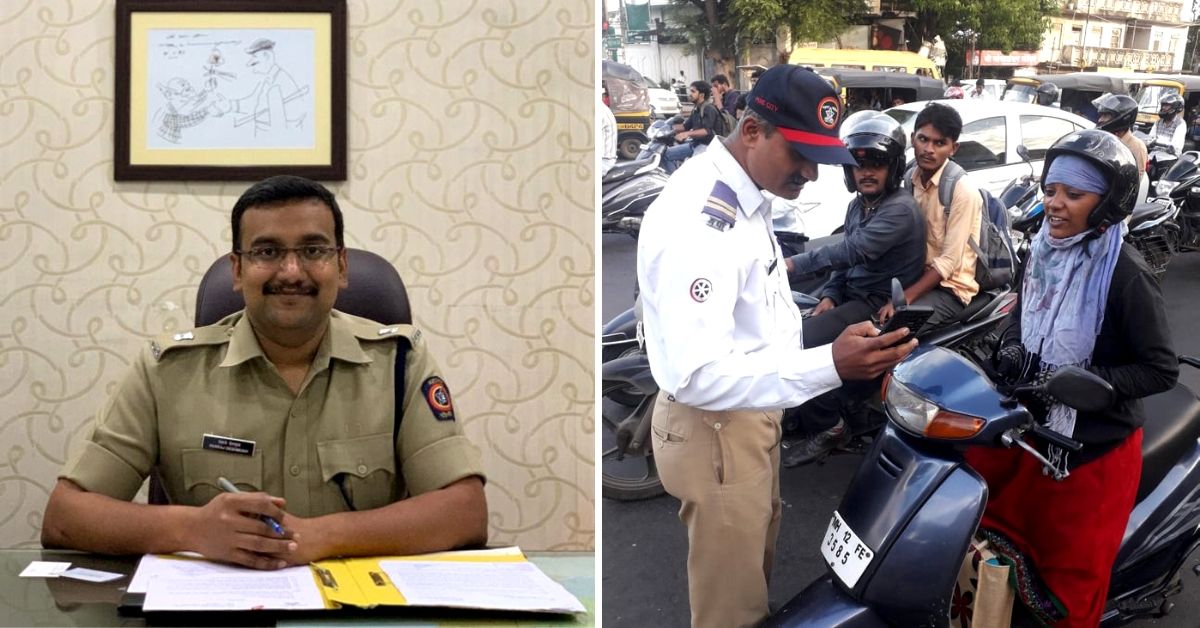 The traffic police stop visibly rule-conscious drivers just as the way they stop those not wearing a seatbelt, a helmet or jumping signals. The cop then notes down the license and plate number, and check their database. If the record is clean, they ask for the driver's mobile number. The gift coupon code, which offers you a Rs 100 discount on certain local eateries, food chains as well as popular food delivery start-ups, is then sent on this number. All you have to do is approach the shops and avail your discount!
Deshmukh says that the plan is in its initial phases currently and so, is limited to citizens that the cops stop. "However, soon we will expand it further so you can go to the traffic cops yourself, ask them to check your track record and get a discount coupon," he says.
There is no end-date to this initiative as of yet and the police department is hoping that it is sustainable enough to keep it active for the months to come.
---
You may also like: Paan Stains to Littered Lakes: Ex-IAF Pilot Inspires 100+ Punekars to Clean Their City!
---
Yogesh, a beneficiary of the scheme, says,"I have been following rules for the longest time. I never drive without a helmet. And I am very happy that the Pune police is recognising such efforts. I just got my coupon. It is a great initiative and I am sure it will show a lot of impact."
The positive nature of this initiative is what makes it all the more interesting. For those reckless drivers, who question why they should follow the rules if others are not, this scheme will prove to be an eye-opener. Deshmukh's initiative is hardly a month old, but we hope it brings a positive change in how Pune drives.
Image courtesy: Pankaj Deshmukh
(Edited by Saiqua Sultan)
Like this story? Or have something to share? Write to us: contact@thebetterindia.com, or connect with us on Facebook and Twitter.