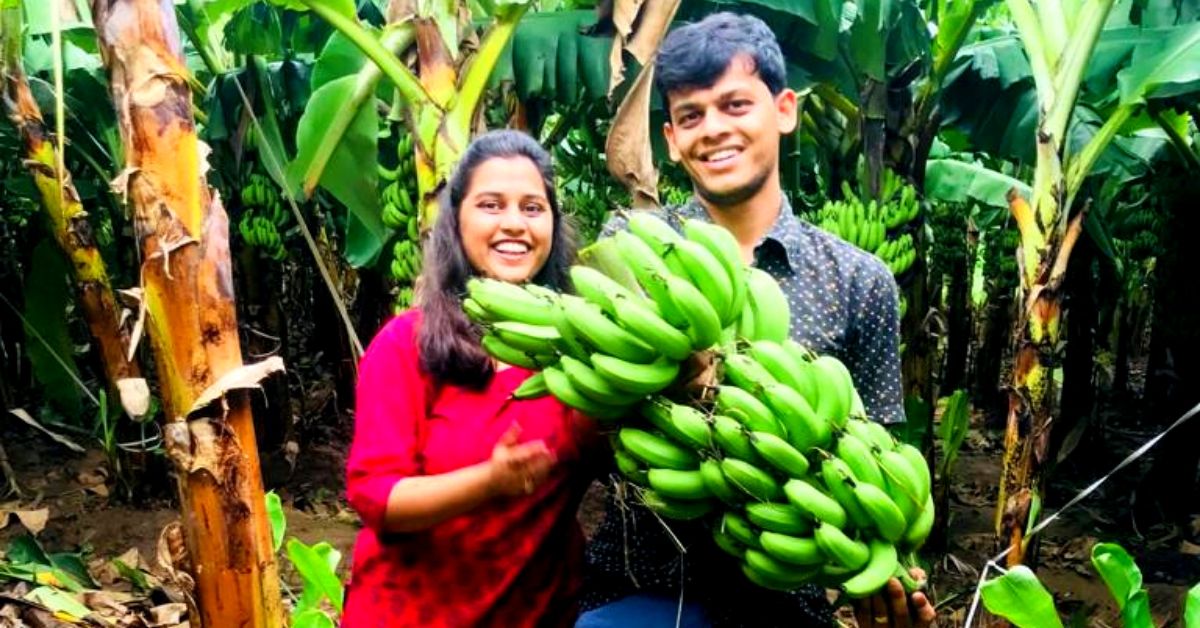 "When we were travelling for the course, we came across a strawberry field. Just as we were enjoying the view, we saw a person dressed in a white protective jumpsuit spraying some liquid on to the crops. It sent a chill down our spines."
In April 2016, at the peak of his career in the Silicon Valley, San Francisco-based Vivek Shah decided to quit his job and return to India with his wife Brinda who holds a Masters in Printmaking.
Why?
To build a natural farm.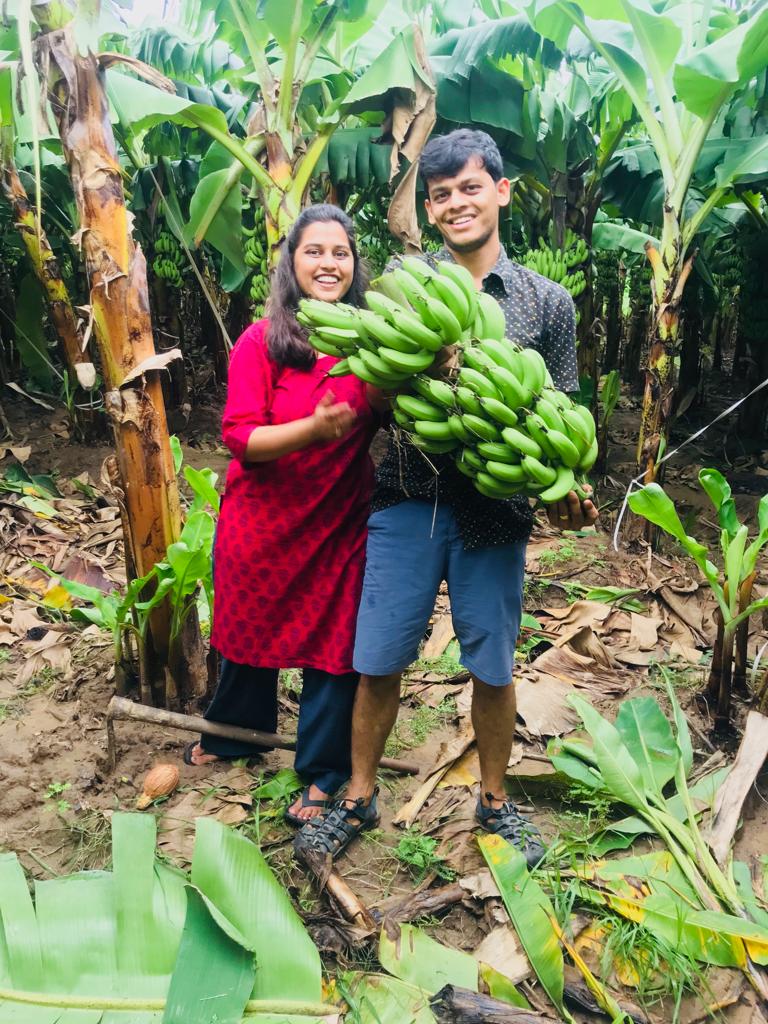 ---
Want to start your own farm, but lack space to do so. Start small with your own kitchen garden. Check out some kits to help you on TBI shop here. 
---
"Living in San Francisco made us a lot more aware of our surroundings. Being full-time professionals ourselves, we started realising how our lifestyle was fluctuating toward becoming unhealthy due to our schedules," says Vivek.
The couple's first step to take charge of their health was to start learning to cook together.
"And yet, one of our biggest struggles was, we didn't know where the food we were eating every single day was coming from," shares Vivek.
The area the couple resided in was full of tall fruit-bearing trees. It reminded Vivek of his childhood when life was simpler. Climbing trees barefoot, scraping your knees and hands, and the joy of plucking fruit off and then devouring them.
He wanted to make that joy a part of his life again and growing their own food was how they thought they could savour it again. The couple set out on a journey to learn the principles of permaculture in a state not far away from California. It was this trip that strengthened their resolve to return to India and set up their farm.
"When we were travelling for the course, we came across a strawberry field. Just as we were enjoying the view, we saw a person dressed in a white protective jumpsuit spraying some liquid on to the crops. It sent a chill down our spines. Imagine if the workers had to wear a protective layer to prevent the side-effects of their spraying chemicals, we were consuming the food that was being grown like that. It not only affected the consumers, the growers but also the environment at large. This was our turning point."
And so, in 2016, the duo quit their jobs and returned to their home state, Gujarat.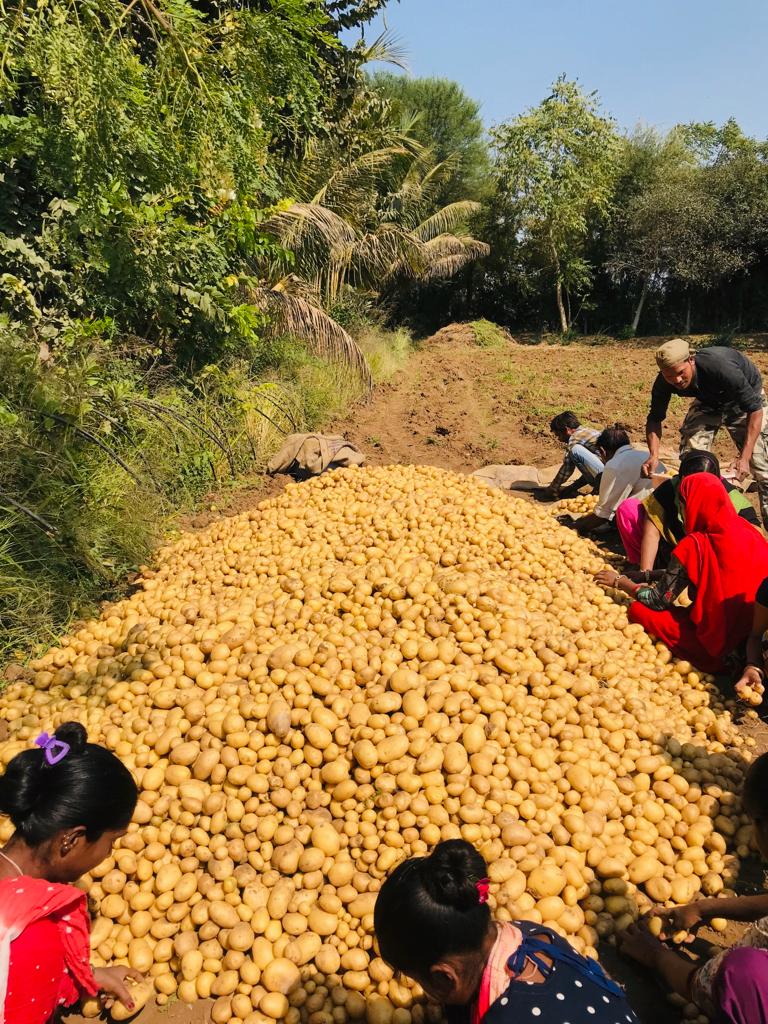 Interestingly, there was no opposition. Their families were supportive of their choice and beyond elated that the couple had decided to come home.
"We had no background in agriculture. But the course we did helped us immensely in understanding the various techniques we could adopt to build a natural and sustainable farm. We decided to kickstart our journey by growing what we liked to eat first. Being Gujjus, it had to be mangoes," he laughs.
In 2017, an hour and a half drive away from Ahmedabad, they bought a 10-acre land located on the outskirts of Nadiad, Central Gujarat, to create a farm which would not only fulfill the needs of their kitchen and make them independent of the market but also take up commercial operations.
And that's how Brindavan came about. From ensuring soil fertility with techniques such as green manuring and controlled grazing to harvesting rainwater through pits and trenches, the duo practice techniques that help them utilise the farm resources to their maximum capacity.
The plot is divided into seven different subplots all of which receive different organic treatments to revive and promote the growth of crops.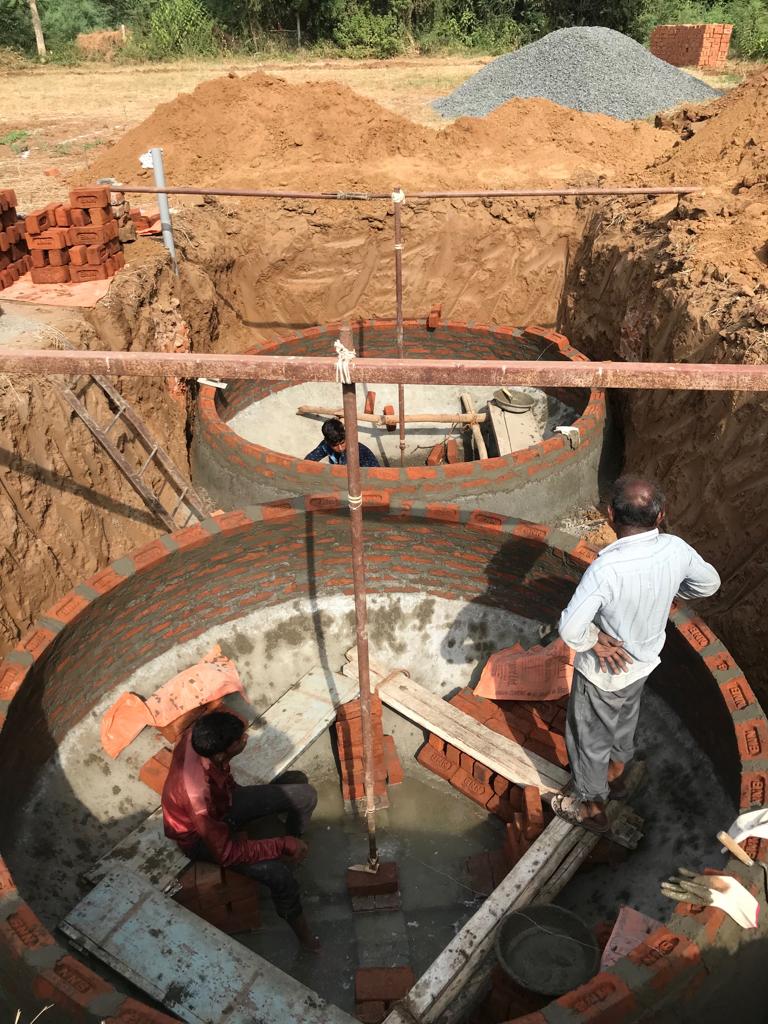 From pearl millet (bajra), wheat, potatoes, moringa, bananas, papaya, jamun to timber, the couple grows crops that range from commercial to semi-commercial.
A mix of commercial and experimental farming, some of their other techniques which include plug nurseries, no-till vegetable farming, planting windbreaks, bird-loving plants, butterfly and bee loving plants, are directed toward pest and soil management in some way or the other.
They have dug trenches and pits on 10 per cent of the overall land to capture every drop of rainwater that falls on the 10-acre farm. This ensures that every good monsoon cycle helps harvest five to ten lakh litres of water.
The duo has also built a natural home with soil, cow dung and stone. The soil to build the earth walls of this home was also sourced from the farm itself when they dug a pond. One of the reasons to dig this pond was also to tackle the issue of effluent water that a local contractor was letting into the field.
"We were shocked because we had been trying out best to not let any form of chemical enter our farm. We decided to tackle this by collecting this water in a pond. We lined the pond with water-purifying varieties of plants that could remove the impurities before it made it to the pond, which captures 1.5 to 2 lakh litres of water."
Aiming to turn this pond into a wildlife pond, Brinda and Vivek are soon going to introduce fish and ducks in it. Vivek is also working on building a bigger water-treatment plant that could eventually expand into a secondary business.
Instead of using pesticides or concoctions to keep pests at bay, the couple uses integral natural pest management techniques on the farm like growing aromatic plants such as tulsi, lemongrass, etc. on the outer boundaries of the field. These help create a protective guard and keep fruit flies and pests at bay. Another method to ensure that pest attacks do not cause complete loss, is intercropping or multi-cropping which is the process of growing two or more crops on the same piece of land. To ensure that not a single leaf on the farm is burned, all the farm waste is processed to make compost.
---
You May Also Like: Solution to Stubble Burning: Punjab Man Uses Straw to Make Fuel, Eco-Products!
---
Since the seven subplots grow different varieties, in the advent of any pest attack on any one crop, the couple can recover because of a diverse ecosystem they have created on their farm.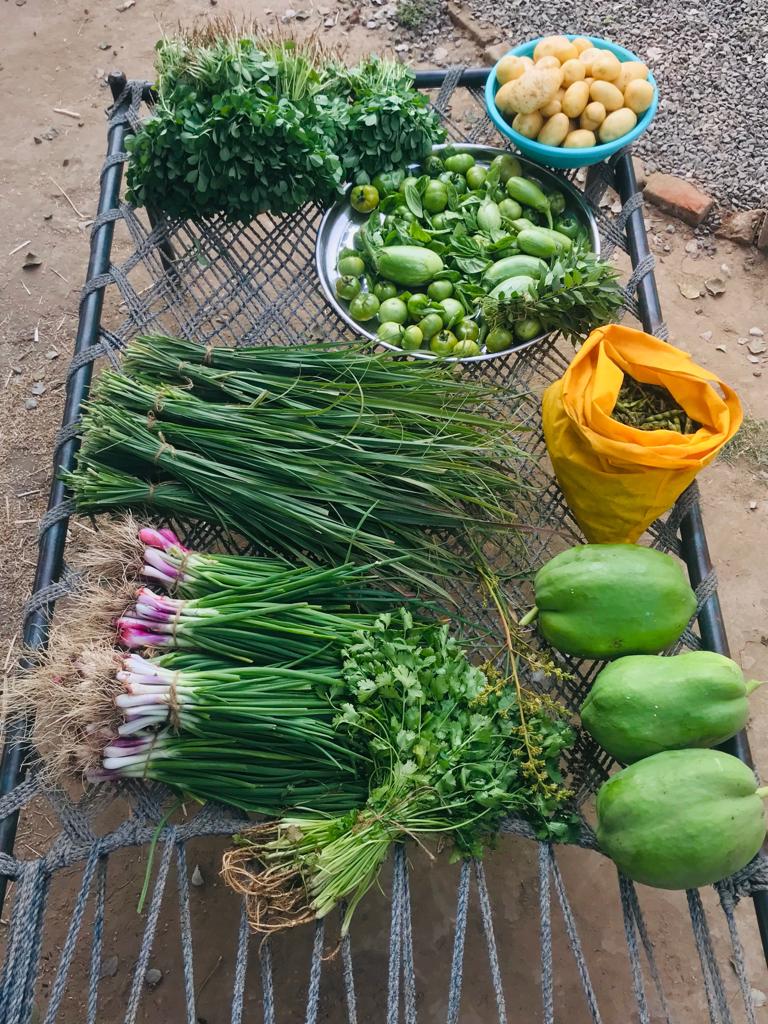 An example of this is, on the plot that they practice agro-forestry, the main fruit orchard not only grows fruits such as mangoes, guavas, papayas but also other trees such as sandalwood, cassava, and moringa. They also grow several grains and vegetables on the same land such as turmeric, fenugreek, wheat, lemon etc.
Every pest attack is a learning process. We do not believe in killing them. There have been times where termites have taken down many of our mango trees. But they are a part of our system and we appreciate their presence a lot more. They work with us, so we try to accommodate them too. This being said, it is important to say that farming is not the only source of our survival. So while we can afford to lose a few trees or plants to pests, an average farmer who farms for a living might not, says Vivek.
How else do they earn their living?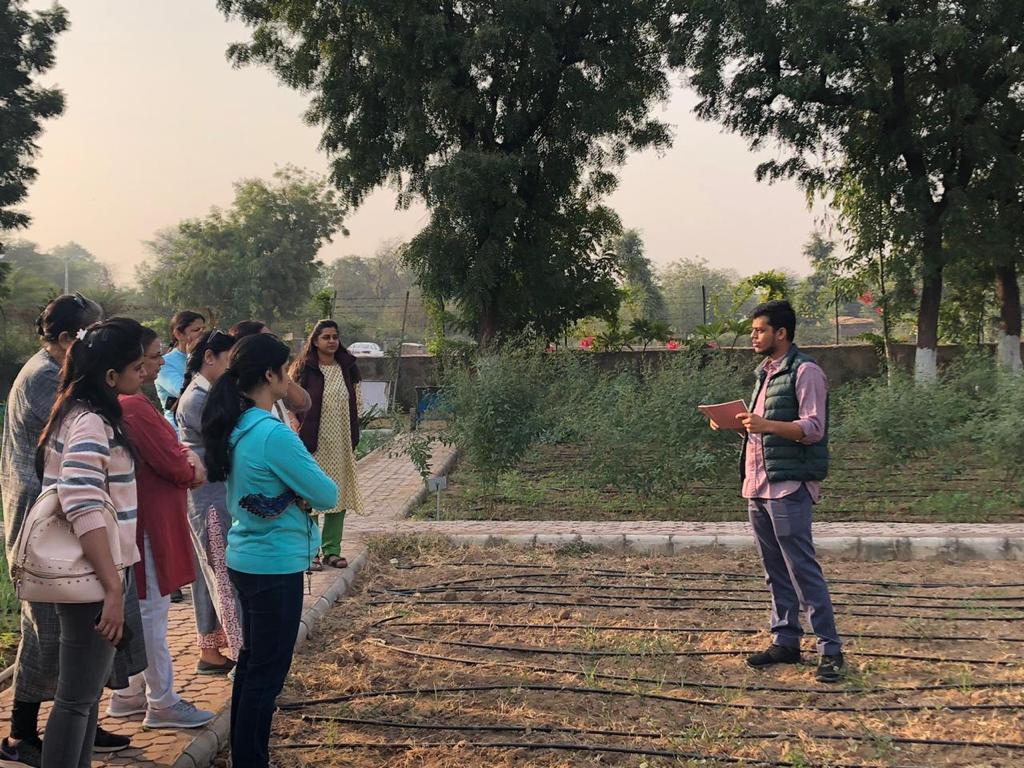 The couple conducts workshops and does consultation work on kitchen gardening, natural landscaping for organic farms/agroforestry, composting, integrating fruit-bearing, native and drought resilient plants, etc.
They have about three farmhands to maintain the daily work at the farm. The ecosystem that they have created on the farm has attracted several bees, birds, and insects. The farm today boasts of seven beehives!
In a final message to those wanting to make the switch to organic farming, Vivek says, "Growing our food and creating our forests is the need of the hour. Global warming and climate change are not waiting for anyone. So don't let any second thoughts let you step back. Go ahead and pursue natural farming and work for the environment."
If this story inspired you, get in touch with Vivek and Brinda on their Facebook page here.
Check out some amazing pictures from the farm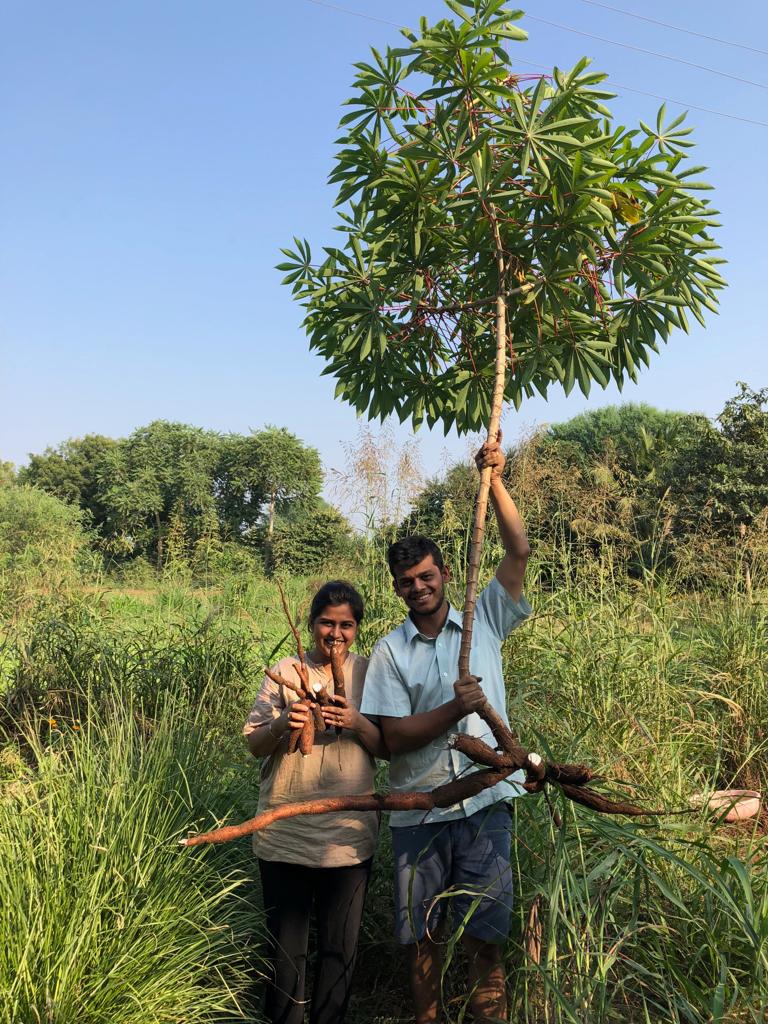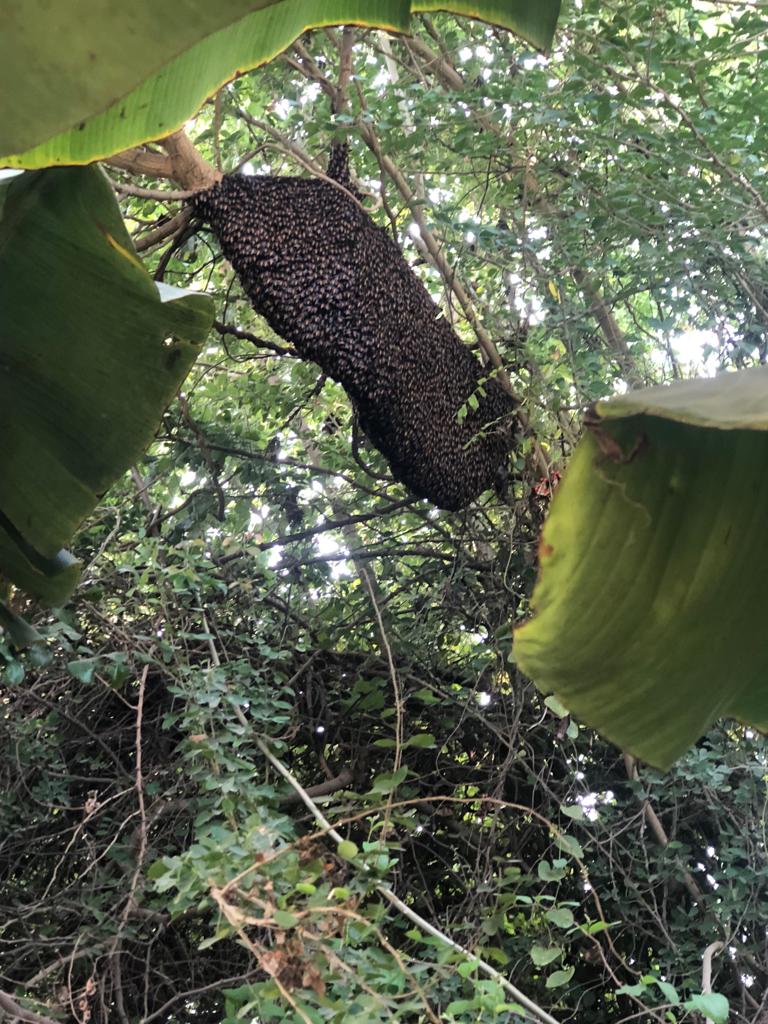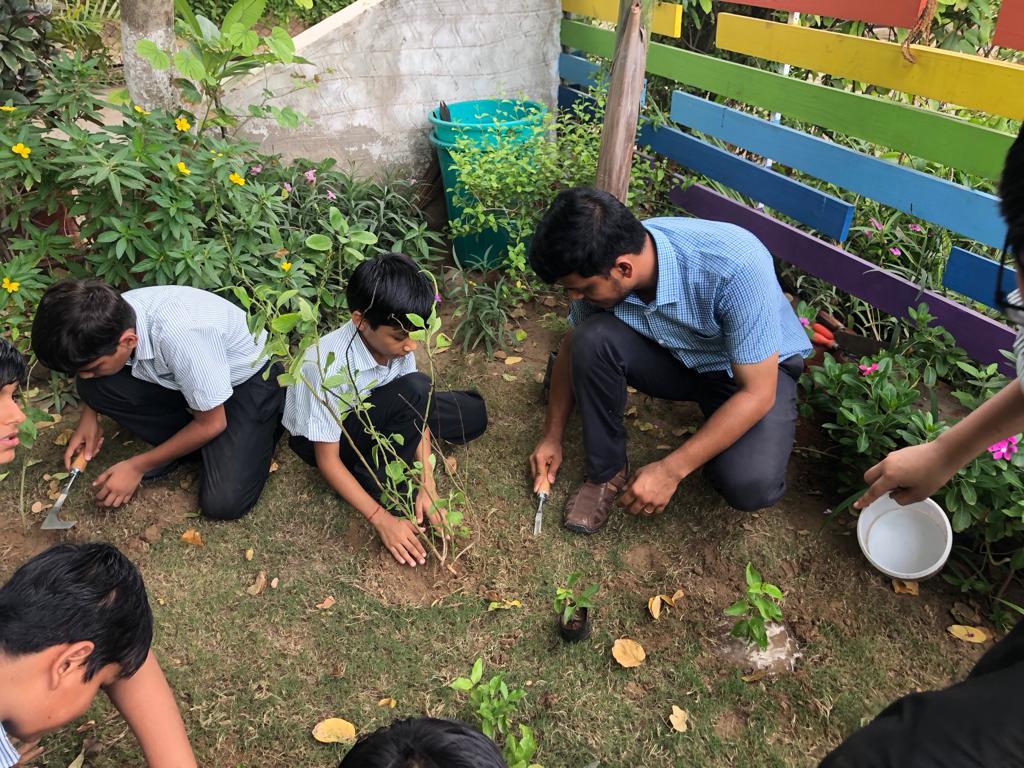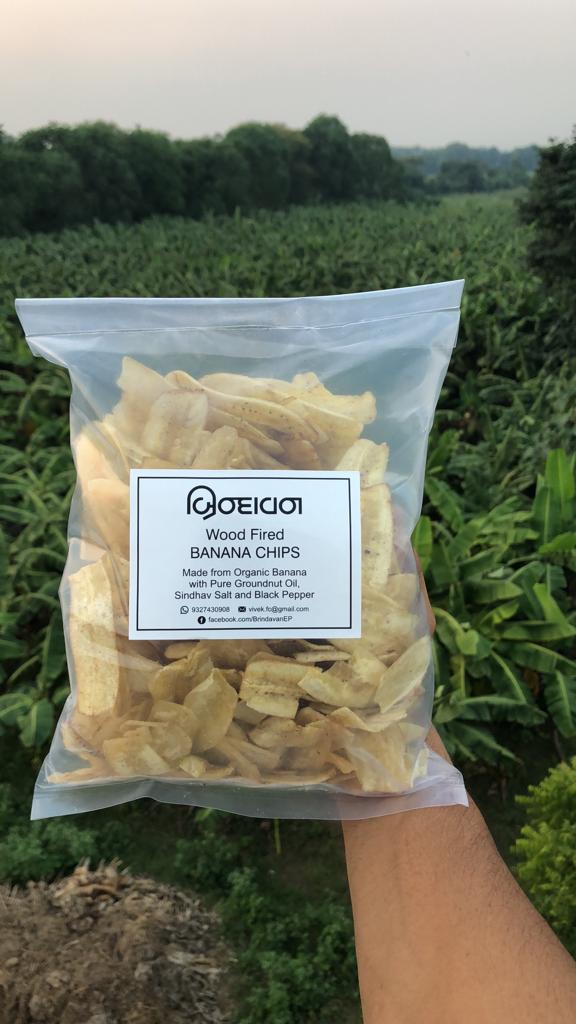 (Edited by Saiqua Sultan)
Like this story? Or have something to share?
Write to us: contact@thebetterindia.com
Connect with us on Facebook and Twitter.
We bring stories straight from the heart of India, to inspire millions and create a wave of impact. Our positive movement is growing bigger everyday, and we would love for you to join it.
Please contribute whatever you can, every little penny helps our team in bringing you more stories that support dreams and spread hope.