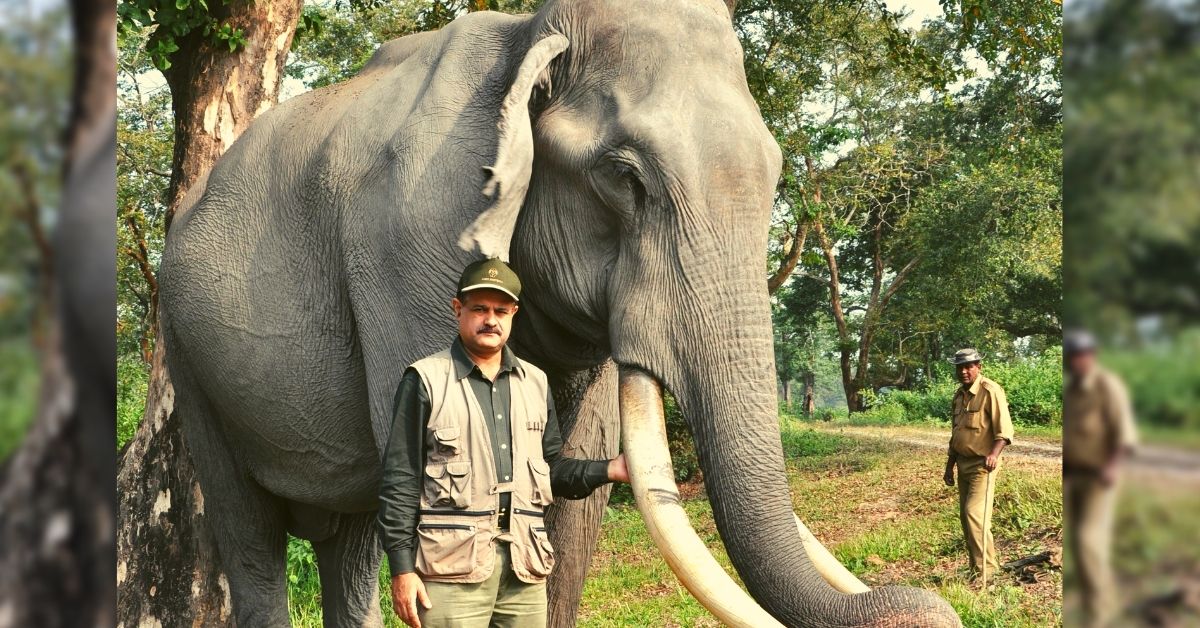 "I am happiest when I am near elephants. City life doesn't make me happy. Even at this moment, if you tell me that an elephant is trapped or in need of help, I will pack my bags and drive to that location", says the man who has survived 20 near-death attacks by rogue jumbos!
The memory of Lakshmi is clear as day for Kushal Konwar Sarma.
As a child, despite his parent's constant reminders to not spend too much time with her, Sarma would sneak out of his ancestral home in the village of Barama, located in Assam's Kamrup district to meet Lakshmi.
Together, they walked in lush green orchards, devoured fruits hanging off branches, and chased butterflies and birds. "We were an inseparable pair," he says in an exclusive interview with The Better India, "until my father was transferred to another town."
He was heartbroken on leaving Lakshmi behind, but when he was visiting his grandmother two years later, he still hoped to reunite with her.
But alas, his grandmother told him that Lakshmi was no more.
Taken away for logging work, Lakshmi, the elderly elephant, had sustained an injury. She died of the infected wound because she could not be treated by a veterinarian.
"I was no older than eight when we lost Lakshmi. For more than 20 years afterwards, her memory haunted me. The fact that she lost her life because there was no specialist to treat her drove me to become a veterinarian."
For the last 32 years, Dr Kushal Konwar Sarma hasn't taken a single weekend off. Given the moniker of the Elephant Doctor of India, he has been working with more than 700 jumbos, both wild and rogue bulls, every year.
He became a vet in 1983, obtained his master's degree in 1986, completed his PhD in veterinary surgery, and specialised in anaesthesia in elephants by 1994. He is the pioneer of the remote tranquilising injection technique in the North East.
From tranquilising and capturing 139 rogue jumbos to rescuing and treating hundreds of captive and injured elephants over the years, Dr Sarma has contributed to the conservation of the Asian Elephants in India. Notably, he holds a world record for this feat.
Asian elephants are the continent's largest terrestrial mammals. They can reach 6.4m in length and 3m at the shoulder, and weigh as much as five tonnes. Bull elephants can go on a killing rampage, causing damage to properties in musth.
Musth (meaning 'intoxicated' in Hindi) is a period in rogue bull elephants when they display highly aggressive behaviour and an increase in reproductive hormones. Testosterone levels in an elephant in musth can be 60 times greater than in the same creature at other times. This makes even the most placid beast highly violent towards humans and other species during musth.
Even at 60, Dr Sarma is actively working on the field every weekend. He travels East India to manage elephants in various forests and parks under the authority of the respective state government.
His method uses darts and tranquiliser guns.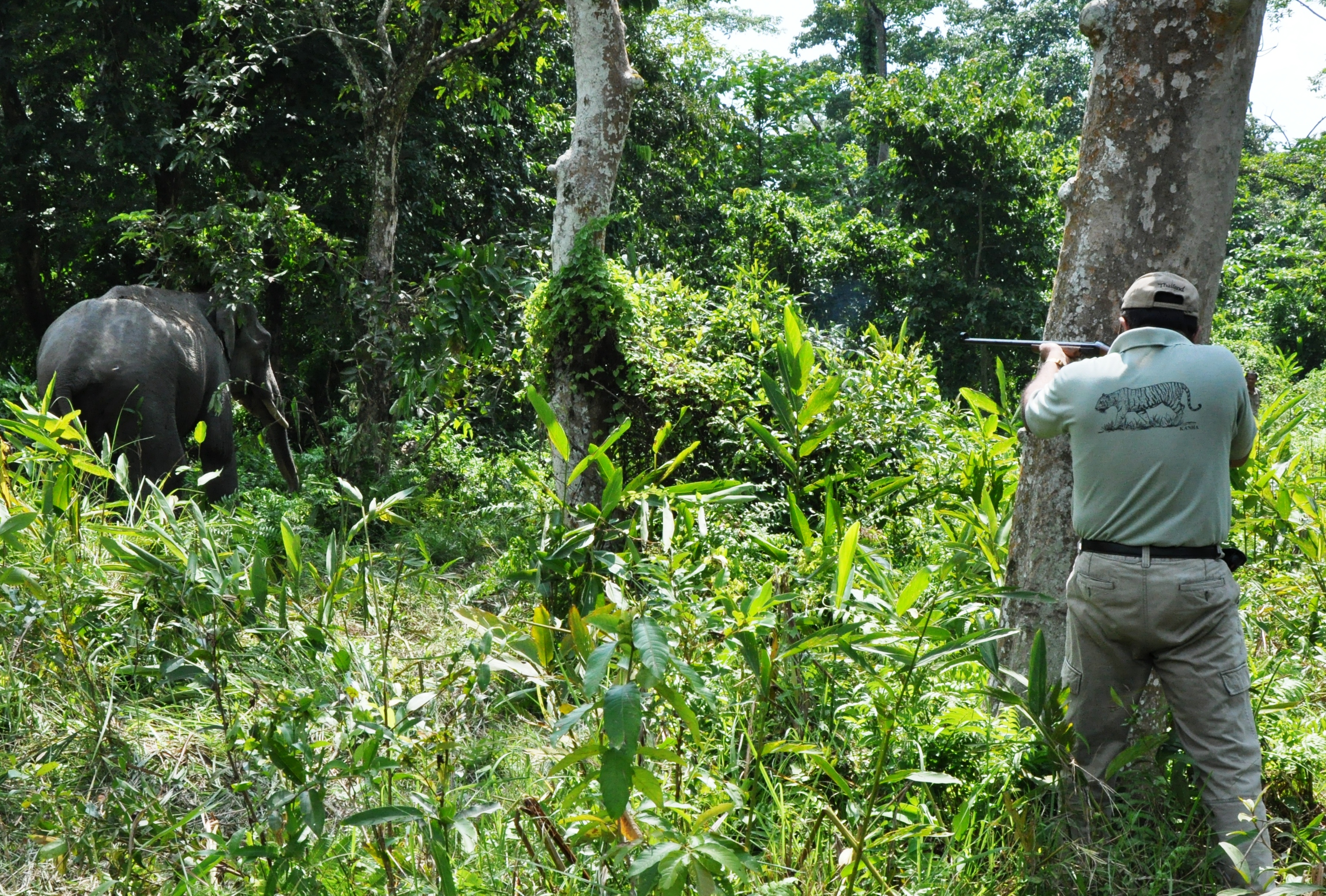 For this, the rescuer has to get up-close to the rogue jumbo, risking their own lives and administer the shot from a distance. Once the shot hits the mammoth, it is a dangerous wait of minutes before the effect sets in and the mammal is finally sedated. Although risky for the rescuer, it is a humane method of capturing elephants.
Today, the technique has become a mainstay in wildlife conservation practices in cases of conflict where it is used on elephants as well as other predators like tigers, leopards, and rhinos.
On a regular day, he spends almost 12 hours at the College of Veterinary Sciences as the Head of the Department of Surgery and Radiology in Guwahati, Assam. His weekends are dedicated to the service of elephants.
"Human-elephant conflict is rising. I am working with NGOs to create awareness among people about how they can save their lives and avoid damage to their properties while ensuring that the elephants are not harmed in the process."
In these efforts, he persuades people to turn to bio-fencing rather than setting up dangerous protection traps. This refers to grow fruit-bearing trees, which ensure that the jumbo is well-fed and wouldn't need to rampage the property, and thorny varieties, which keep the animals at bay.
He also coined the idea of turning barren and unused community lands to forests. A number of tuskers venture into human settlements because they have been robbed of their own habitats, the forests. So a lush green reforested area could mean a peace treaty between them and humans.
"These will be areas that will cultivate vegetation for the elephants and have ample water supply all year long," says Sarma.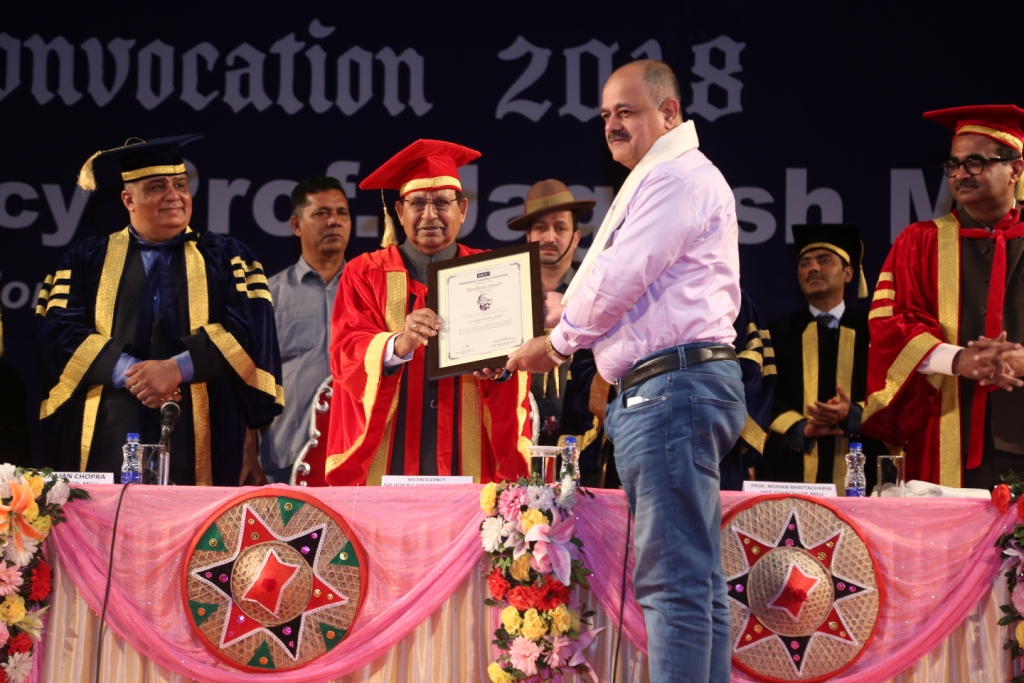 He is also working with the electricity board to avoid electrocution of elephants due to sagging power lines and with the Railway authorities to adopt measures to prevent train-hits.
Notably, the tea industry in Assam is set in elephant habitats.
"Tea-plantation is a monoculture, so it cannot help the elephant's survival. When they enter the fields, they do not get a single blade of grass to eat. Whatever they eat is doused in herbicides and weedicides. Sometimes the elephants also enter human settlements in tea-garden areas, due to labourers brewing alcohol at home. They consume it and go on a rampage."
Climate change also threatens their survival. Elephants are primitive mammals who do not adapt to extreme heat and dry conditions. Yet, the biggest threat to the survival of the jumbos continues to be the human species, he maintains.
"As the population steadily rises, there is a conflict for survival between humans and elephants. Elephants are big mammals that require space and land for vegetation, and humans are competing with them for space. They are encroaching elephant habitats for settlements; industries are exploiting forests for mining, etc. If the loss and fragmentation of their habitat continue, where will the elephants go?"
He has faced a close shave with death almost 20 times, but he hasn't stopped working with the elephants.
He narrates one such incident:
"It was in Arunachal Pradesh when I had to capture a rogue bull in musth. I hired another rogue bull elephant to reach the spot and intended to park it close by. But we miscalculated the distance. Instead of 2 km away, the rogue bull in musth was standing on the embankment we were headed to. When he saw another male rogue bull, he charged towards us with fury. My elephant was scared out of his wits. Despite the short distance, I shot the tranquilising gun. It was a close shave with death. Within 15 minutes, the aggressive rogue was snoring."
In the face of such thrills and chills, what keeps the Elephant Doctor going? He answers, "I don't look at it as work, but fun. I am happiest when I am near elephants. City life doesn't make me happy. Even at this moment, if you tell me an elephant is trapped or need of help, I will pack my bags and drive to that location."
In his final message, he says, "People often ask why we should preserve elephants because they do not plough our fields or give us milk. But I believe elephants are our heritage. They are an umbrella species, instrumental in seed dispersal, guarding our forests. They also promise to show us the solution to cancer due to the p 53 genes that don't cause cancer in them. Without elephants, forests wouldn't exist, and without forests, we wouldn't. India is fortunate to have them."
---
Also Read: Abused for Years, Now Rescued: This Temple Elephant's Story Will Move You to Tears
---
If this story inspired you, get in touch with Dr K K Sarma on kushalkonwar@gmail.com or call him at 9706178268.
(Edited by Shruti Singhal)
Like this story? Or have something to share?
Write to us: contact@thebetterindia.com
Connect with us on Facebook and Twitter.