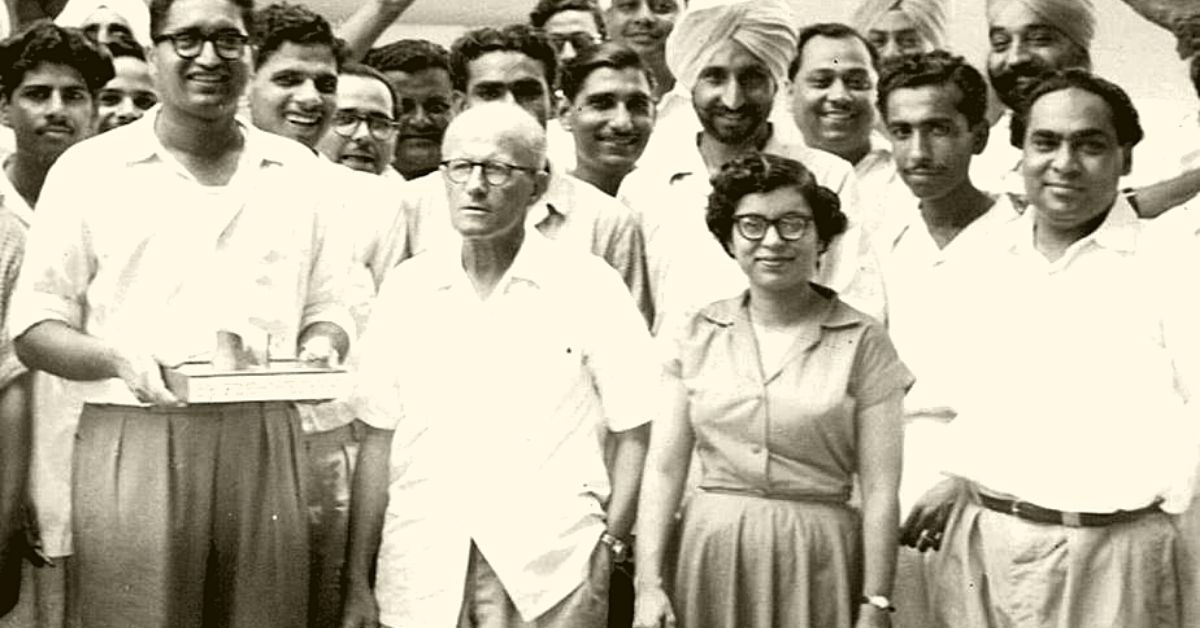 You can't tell the story of modern Chandigarh without Urmila Eulie Chowdhury. And it is a story that needs to be told. #FirstWomen #Pioneer
Located at the foothills of Shivalik Range, Chandigarh city is known as one of the best experiments in urban planning and modern architecture in the 20th century, and legendary French architect Le Corbusier is often credited with planning and designing it.
However, standing alongside Le Corbusier, were other visionaries like Pierre Jeanneret, Maxwell Fry, Jane Drew, and India's first qualified woman architect Urmila Eulie Chowdhury.
Popularly known as Eulie, she closely worked with Le Corbusier through two stints as a senior architect (1951-63 and 1968-70) planning the design and construction of Chandigarh and taking care of his correspondence with Prime Minister Jawaharlal Nehru.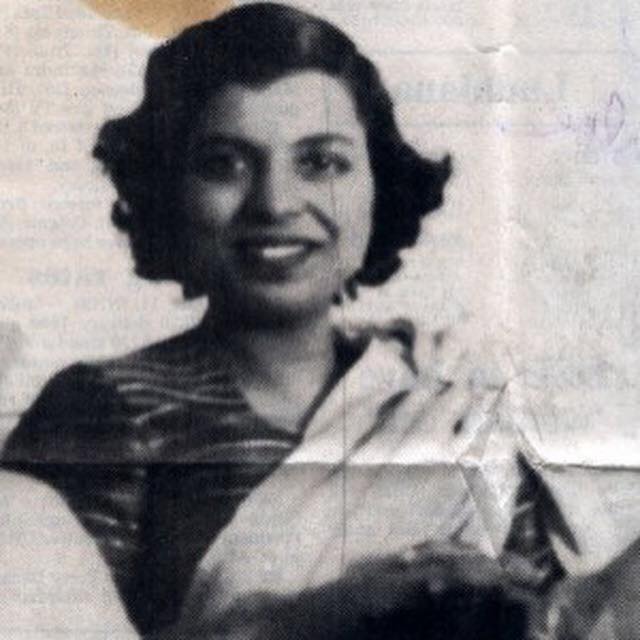 Eulie also designed the main block of the Polytechnic for Women, the Hostel Block for the Home Science College, St John's School, residential complexes for ministers, multi-storied government housing complexes, government schools and city centres of Amritsar and Mohali.
From 1971-76, as Chief Architect for Chandigarh, she took over responsibility for planning the second phase of its expansion, besides designing the new townships associated with it.
In other words, it's impossible to tell the story of Chandigarh as a modern Indian city without talking about Eulie Chowdhury.
Born in Shahjahanpur, Uttar Pradesh in 1923, Eulie grew up in a cosmopolitan Anglo-Indian household.
With a globe-trotting diplomat for a father, she earned a Cambridge School Certificate from Kobe, Japan, studied architecture from the University of Sydney, learnt the piano at the Australian city's Conservatory of Music of the Julian Ashbourn School of Art and picked up a diploma in ceramics from an institution in Englewood, New Jersey.
Working in the United States until 1951, she eventually returned to India after discovering an opportunity to work with Le Corbusier in planning and designing Chandigarh from scratch.
Her husband Jugal Kishore Chowdhary, an Assamese, was a consulting architect with the Punjab government.
Starting with the High Court, which is the first structure Le Corbusier designed, Eulie went onto help prepare meticulous drawings of Geometric Hill, Tower of Shadows and Martyrs Memorial—all standout modern monuments in the city today.
Aside from designing various educational institutions and ministerial residences alongside Pierre Jeanneret, she was also instrumental in developing wooden furniture for government offices in the city.
"All the furniture in the buildings of the Capitol complex and the Panjab University's Gandhi Bhavan, library building and the Guest House had been designed by her," says this 1996 article by Sumit Kaur, who was the former Chief Architect of Chandigarh.
Outside of Chandigarh, she led the team that designed the Talwara Township, Adarsh (model) schools across Punjab and cotton spinning mills in Kothapura and Markfed.
Aside from being a pioneer for women in the traditionally male-dominated field of architecture, she was also a very able administrator, holding positions like Chief Architect for Haryana (1970-71) and Chief Architect of Punjab (1976-81) before her eventual retirement on October 31, 1981.
Her time in the administration was marked by stern discipline, punctuality and efficiency in a field dominated by men.
"During this period, I found her most disciplined, very hard taskmaster, and thorough professional fully focussed on architecture. Never ever we found her deviating from the main subject even for a few minutes. Whenever we were to meet her to show some drawings, we had to send a request slip to her room and then we were called inside at her convenience so as not to distract her from the work in her hand," writes Sarbjit Bahga for World Architecture.
Eulie also taught at the Chandigarh College of Architecture (1966-71) and also took up the office of principal at the School of Architecture and Planning (1963-65) in Delhi.
"She was a great teacher and an imposing personality. The students were in so much awe of her and were so mesmerized by her that they could not ask questions," says one student.
Her design principles, meanwhile, were inspired by both Le Corbusier and Jeanneret, Corbusier's cousin.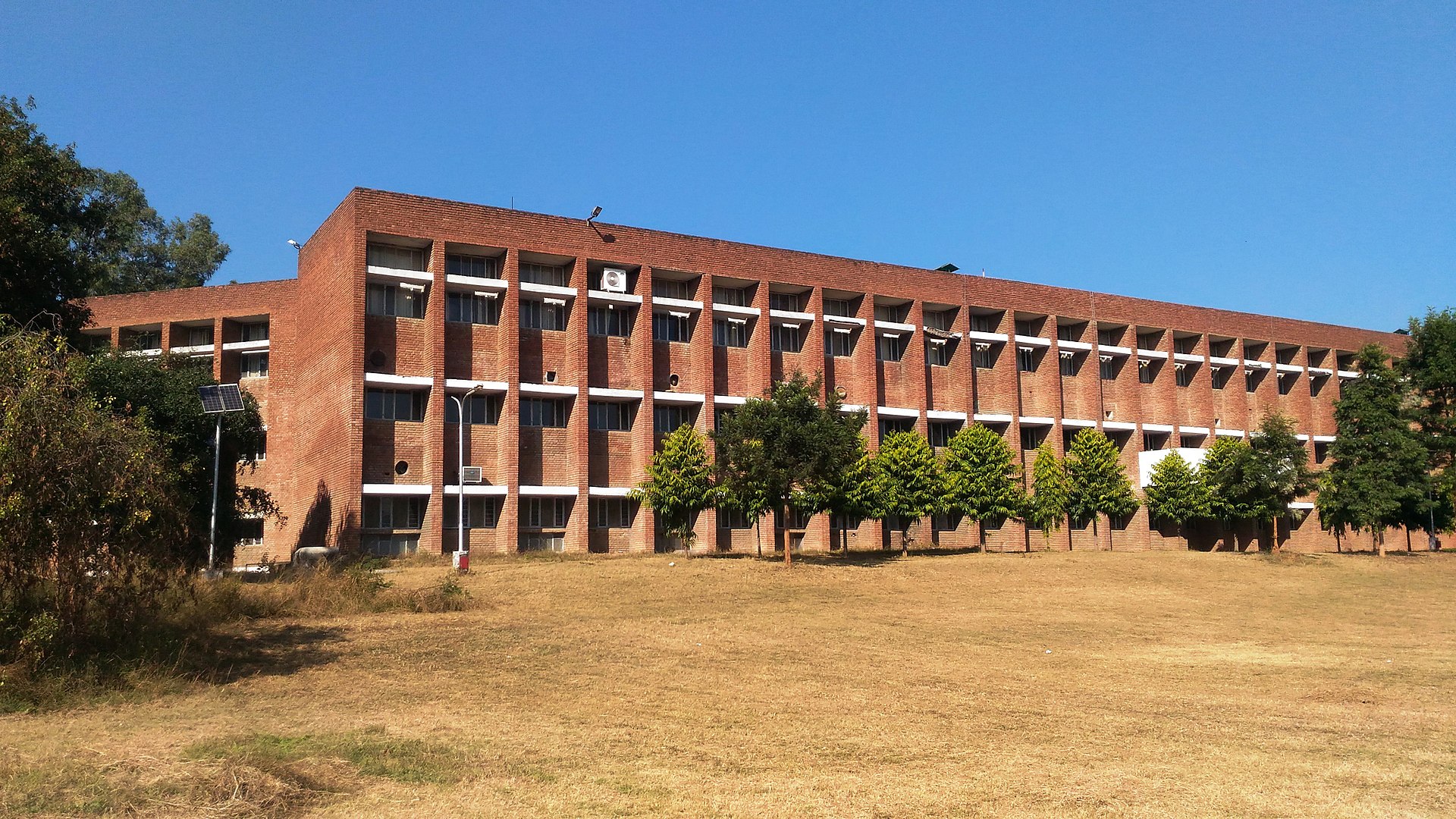 "Chowdhury generally followed Le Corbusier's concepts and scale in her building designs, exemplifying the principles of geometric compositions and honesty of materials. She also developed her own distinct modernist design vocabulary. She believed in simplicity and boldness as well as economy and workability," writes Madhavi Desiar in her book 'Women Architects and Modernism in India: Narratives and Contemporary Practices'.
However, Bahga takes another position on her outlook to design, saying her style was closer to Jeanneret than Le Corbusier.
"Eulie Chowdhury's architecture bears the footprints of more of Pierre Jeanneret and less of Le Corbusier. Her architecture had the ingredients of purity, simplicity, truthfulness, humbleness, minimalism, and economy. An overview of her buildings proves the above discourse true. She was more fascinated by the use of brick on external surfaces, occasionally punctuated by plastered and white-washed surfaces. Unlike Le Corbusier, she very rarely designed buildings in exposed concrete," writes Bahga.
Elected as the first Indian woman to become a fellow of the Royal Institute of British Architects, she was also a fellow of Indian Institute of Architects.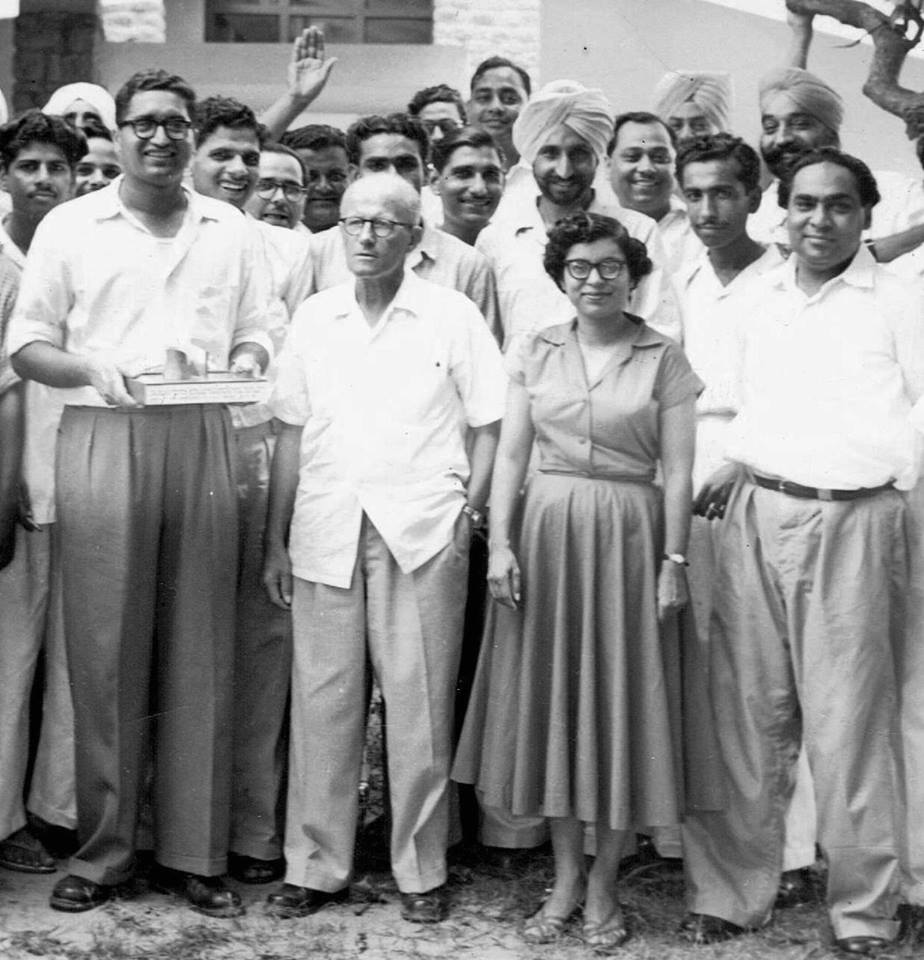 Having said all that, Eulie's life outside the world of architecture was as fascinating. A cosmopolitan woman at heart, she was a remarkably skilled painter as well, holding her exhibitions in the city.
Following retirement, she set up the Alliance Francaise de Chandigarh in 1983 and regularly wrote on a wide variety of subjects for the Saturday Plus supplement of The Tribune newspaper.
---
Also Read: Pune Couple Builds Cement-Free Breathable Homes That Don't Need ACs or Fans!
---
She eventually went on to translate Le Corbusier's book, 'Three Human Establishments,' from French to English and wrote a book—'Memories of Le Corbusier,' which chronicles her time with the architect.
A remarkable personality, she blazed a trail for many women architects in India to impose themselves in this field.
Her contributions will never be forgotten.
(Edited by Gayatri Mishra)
Like this story? Or have something to share? Write to us: contact@thebetterindia.com, or connect with us on Facebook and Twitter.