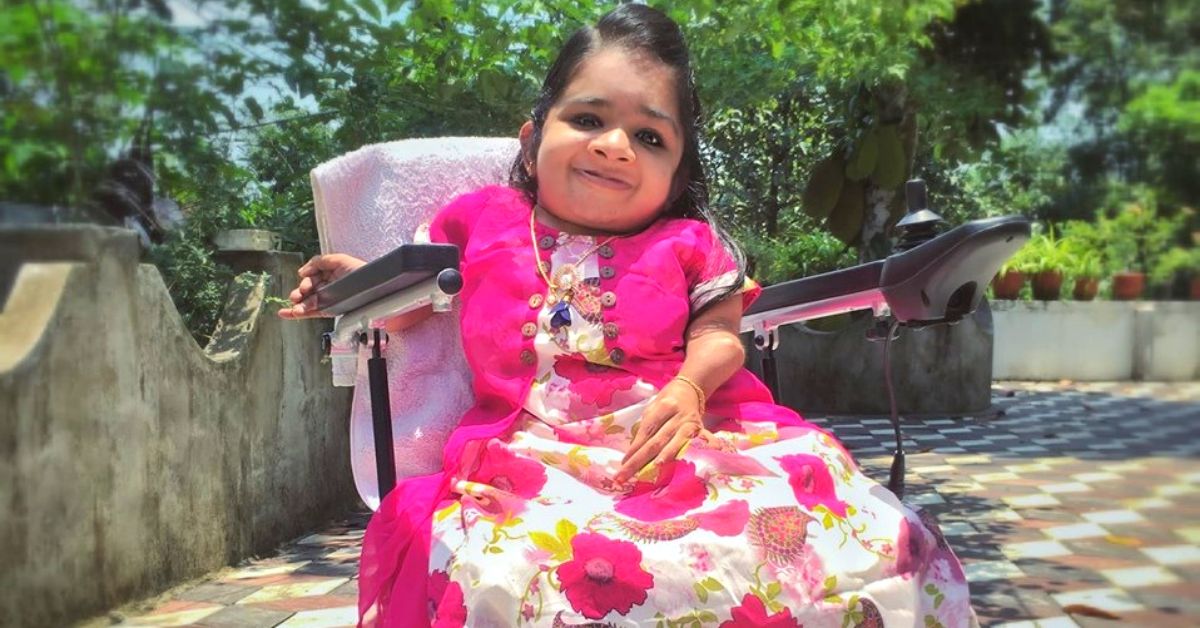 Latheesha suffers from Osteogenesis Imperfecta (OI), also known as brittle bone disease. A rare genetic disorder, OI mainly affects bones making them brittle and prone to easy breakage.
As the day dawned on June 2 this year, Latheesha Ansari from Kerala, hurried through her morning chores and confidently left the house for Thiruvananthapuram to appear for the Preliminary Civil Services examination conducted by the Union Public Service Commission (UPSC).
There was a shade of nervousness on her face, but it was not because of the exam.
She was worried about collapsing during the test due to the lack of oxygen or breaking a bone while writing.
However, Latheesha's parents were more apprehensive than her. They were worried for the 135-kilometres-long journey from their hometown Erumeli in Kottayam. They did not want to put her life at risk.
However, her determination to clear the UPSC triumphed over all health risks, and fortunately, she completed the paper without any serious mishap, sitting next to two oxygen cylinder.
"The paper was not very challenging as it had fewer math questions," she tells The Better India (TBI), "I gave my best, and now I hope I clear the exams."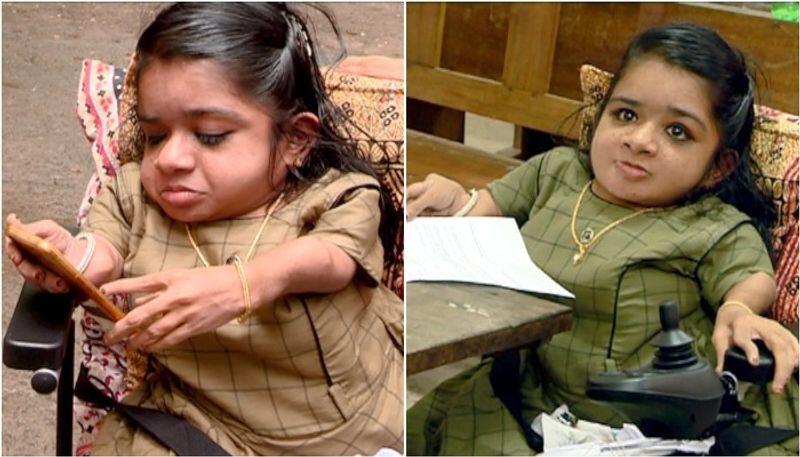 Just like lakhs of civil aspirants, Latheesha too had prepared rigorously. However, unlike others, she had to put in extra effort due to her rare disorder.
Latheesha suffers from Osteogenesis Imperfecta (OI), also known as brittle bone disease. A rare genetic disorder, OI mainly affects bones making them brittle and prone to easy breakage.
Her condition is very perilous as a simple handshake or just sitting on the bed can break any of her bones. There is no way to predict, prevent or cure this rare condition.
So far, she has suffered more than a thousand fractures.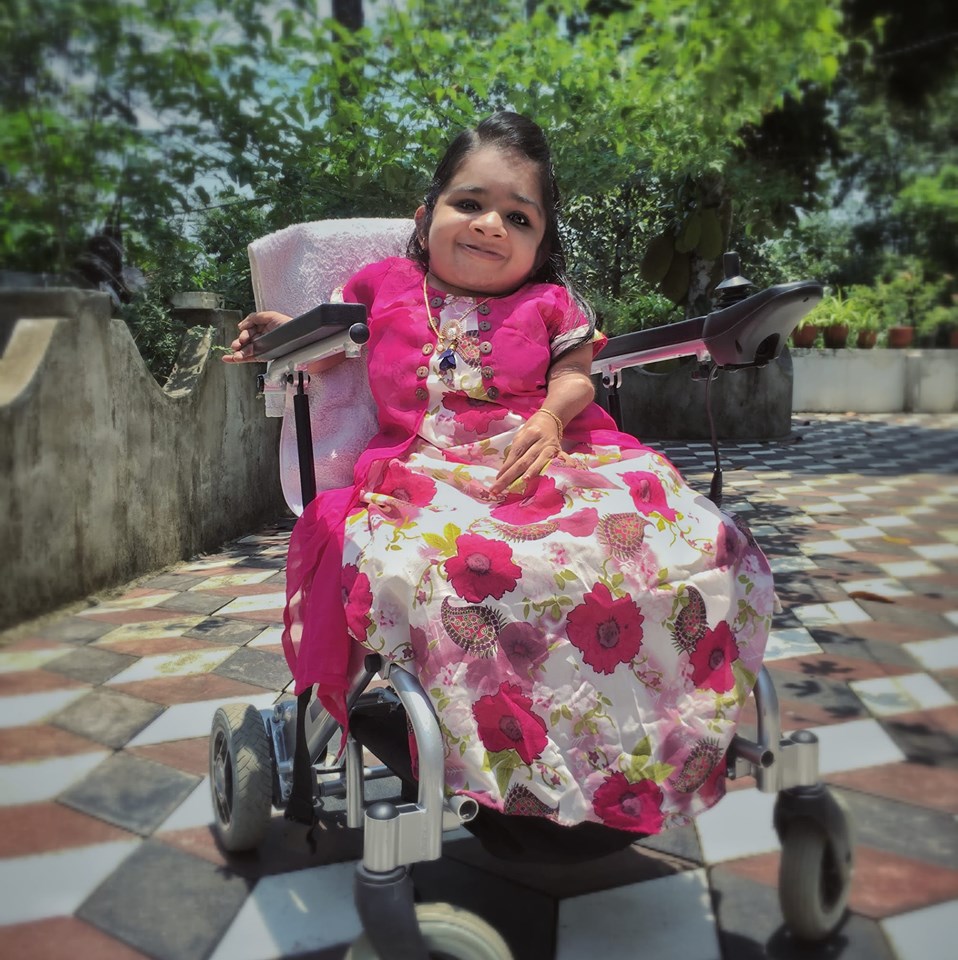 Last year, just before appearing for the preliminary exams, Latheesha was diagnosed with pulmonary hypertension due to which she needs an oxygen cylinder beside her always for respiratory needs. Sadly, this led her to skip the exams.
I had received my hall ticket, and I was prepared for the paper, but due to respiratory issues, I couldn't give the exams. This made my will to clear the exams stronger, and I worked harder to appear this year, says the 26-year-old.
This year, Kottayam District Collector, P R Sudheer Babu, made a portable oxygen concentrator (which costs around Rs 3 lakh) available to her in the examination hall.
Despite all the fractures and the subsequent pain, Latheesha is determined to clear the competitive examinations so that she can work to empower the disabled in India.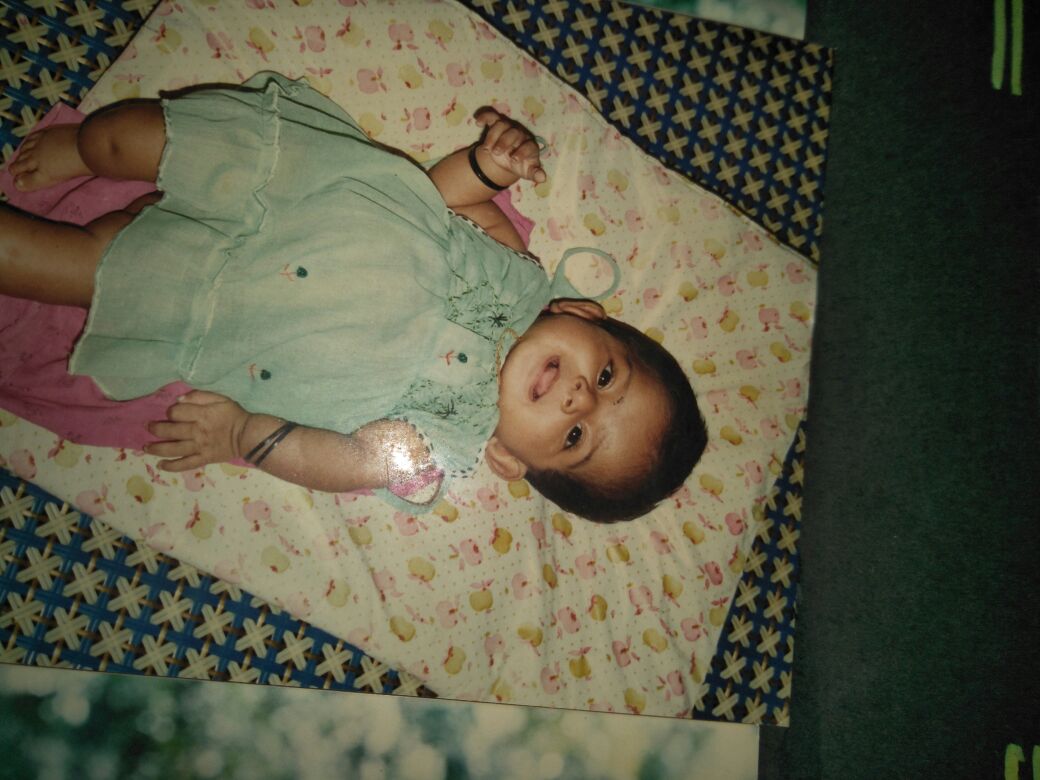 Latheesha is not sure what the situation will be if and when she clears the UPSC, but the only determinant in her life is her desire to make India more accessible and inclusive by bringing changes at the policy level.
I am ready to take on any challenge that comes along. There is no way I am going to step back after so much hard work and struggle. My motto is always to look ahead, she says.
From being Turned Away By Schools To Becoming A Civil Service Aspirant
The first cry of the just-born girl in the delivery room, in 1993, was louder than other newborns', for along with the trauma of birth, she was in extreme pain for other another reason.   
Latheesha entered the world with a broken bone. As soon as she was born, the doctors informed the parents about her condition. The medical experts at the hospital gave the necessary training and instructions to the distressed parents on how to handle a child whose bones can easily break.
Every time a bone breaks, Latheesha's parents bandage it and take all precautions till it heals. And this has been a constant in her life for more than two decades.
Though her childhood was far removed from the kind that her elder sister and other kids had, Latheesha's parents gave her enough freedom and tried to make life as easy as possible for her.
One of her first heartbreaks came when several schools declined her an admission due to her condition. Always passionate about studies, Latheesha dreamt of attending the same school as her sister Lamiya's.
After running from pillar to post, her parents finally found a school that gave their daughter an admission on the proviso that her father stayed with her during the school hours.
Ansari juggled between running a small eatery and accompanying his daughter every day to school for ten years.
Since she was a bright student, the school that Latheesha always wanted to study in gave her an admission and took care of all her needs. She then went on to do her Bachelors and Masters in Commerce.
All through her academics, Latheesha had no special provisions like a ramp for the wheelchair or steady roads. However, constant support and guidance from her teachers and classmates helped her tremendously.
From giving me notes, carrying me from one class to another to constantly encouraging me to pursue my goals, my friends and professors have been a constant source of strength, she says.
After completing her Masters, she enrolled in a UPSC coaching academy, but she could not attend the daily classes as travelling for six hours to and fro was difficult.
"Twice a week, I attended the classes, and on other days, I would study at home. I did that for almost a year."
Things took a dramatic turn last year when doctors detected a small cyst in her stomach, increasing her medical expenses significantly. She had to take a break from preparation which delayed her preparations but not enough to prevent her from appearing for the exams in June.
On Dealing With Discomforts & Overcoming Challenges
Imagine yourself having a fracture and the amount of pain you would experience for that one fracture. Now imagine twice the amount of pain people like me go through with every single fracture, she explains.
While a person is advised to rest for at least three months before going back to his/her regular routine in case of a fracture, Latheesha couldn't afford wasting so much time. Moving past the unbearable pain, she continued going to her lectures for they served as a distraction.
No matter how excruciating the pain was, I tried to attend as many classes as possible. Pain will come and go, but you cannot latch onto the discomfort else you will end up nowhere, she adds.
To cope with her pain, Latheesha always tries to engage herself in extracurricular activities like painting, playing the keyboard and giving motivational talks.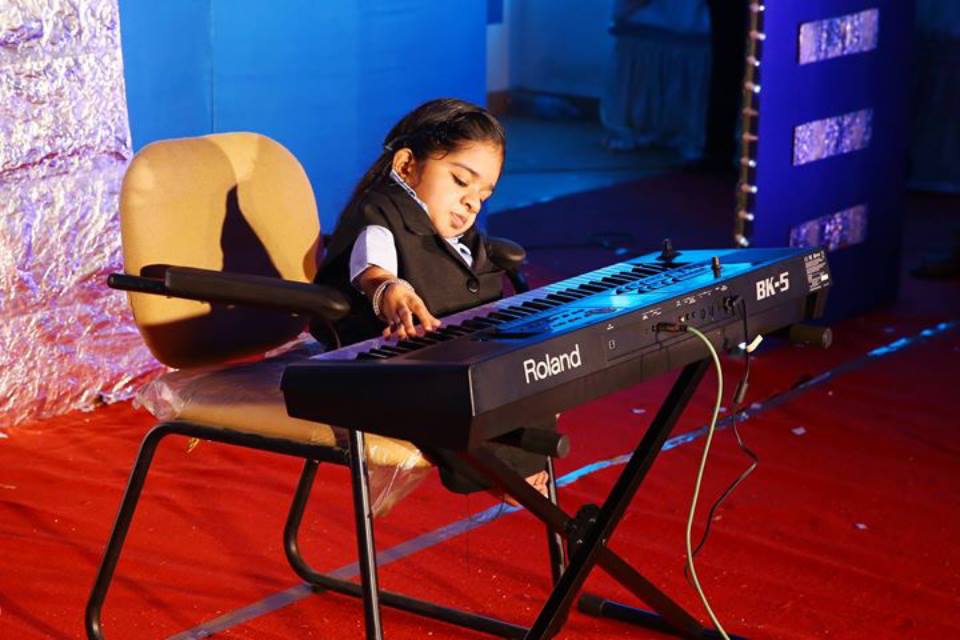 My condition does not allow me to travel and go outdoors. Being confined within the four walls of a room, one can easily lose mental peace. At four, I joined keyboard classes and painting is something that I am passionate about, she says.
Latheesha's innate will to survive and extraordinary forbearance have made her a guest at prominent Malayalee TV shows like Comedy Utsavam Show. With the money earned through such shows, Latheesha has helped ten people with disabilities get in schools.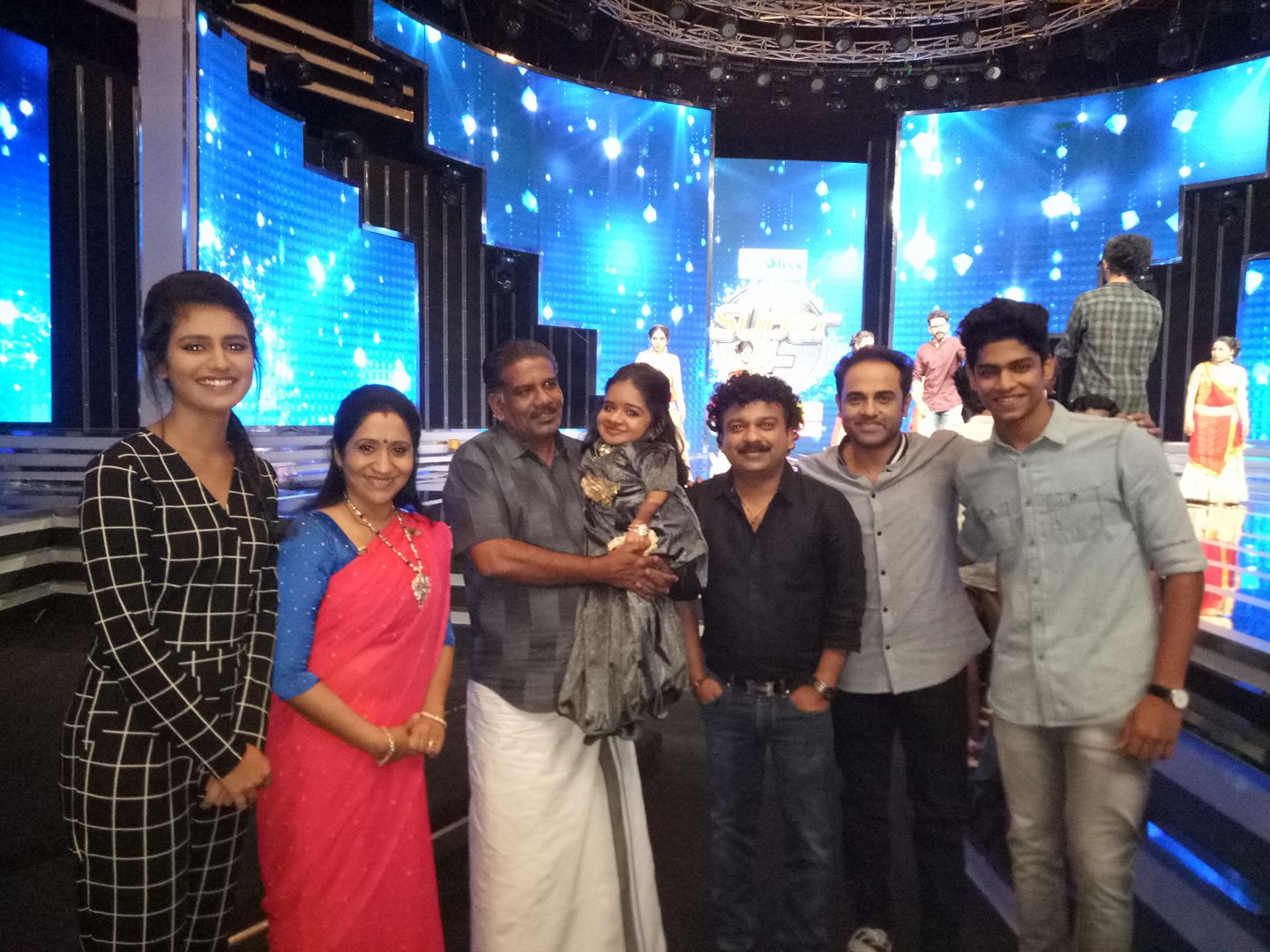 Whatever activities that Latheesha has been able to do and the dreams that she been able to follow, her parents have played a massive role in them. Not only have they stood by her decisions, but they have also dedicated their lives to afford as much care as they could to their daughter.
Belonging to a lower-middle income family, her parents have had to face financial challenges while paying almost Rs 2,000 on Latheesha's medical expenses daily.
All that my father earns, he spends most of it on my medications, and there are times when he has to borrow money from well-wishers. I know we are in a lot of debt, and yet, my father never speaks about it in front of us, she shares.
Latheesha believes that she is fortunate to have such parents, "My Amma (mother) and Appa (father) have done everything in their capacity to help me pursue my dreams. I doubt anyone has parents like mine," she says.
My Daughter Is An Inspiration To Me And Many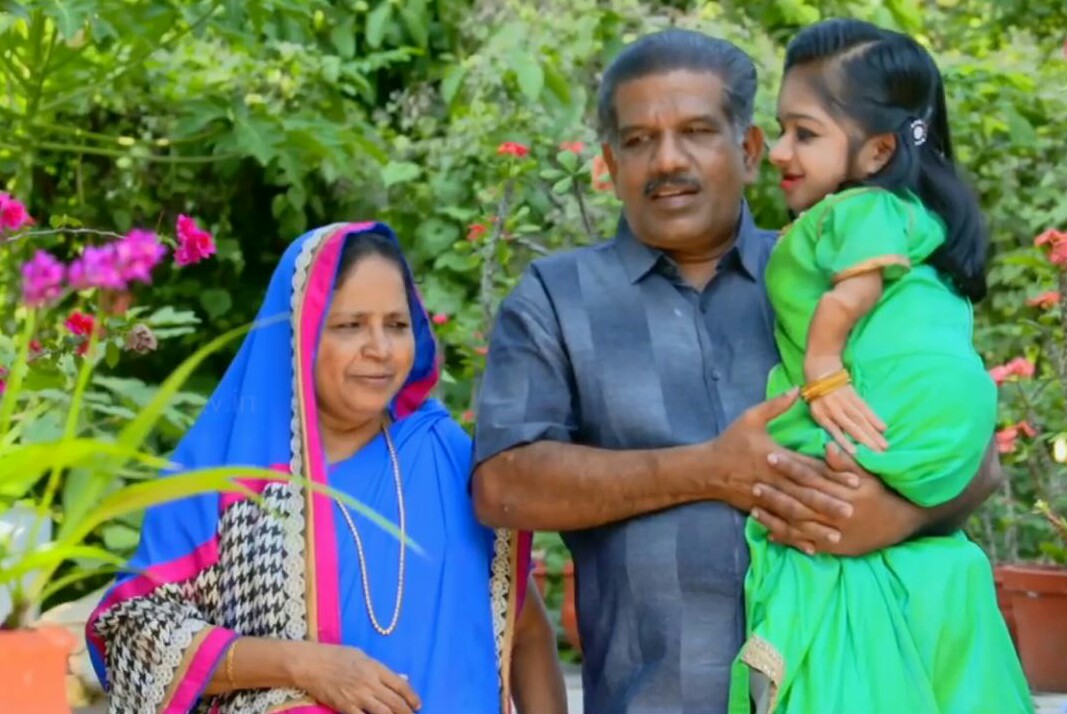 Dealing with a child with a rare genetic disorder can be tricky, primarily due to the lack of awareness and sensitivity. There have been many cases where children are left to their fate or abandoned.
But for Ansari, his daughter is not a burden; instead, she is a blessing.
I urge all parents who have disabled kids to help them find their talents and nurture them. Secondly, include the child in every activity. Take your child everywhere instead of locking them up or leaving them with neighbours. As parents, we have to make sure they are not deprived of anything. They deserve all the happiness, Ansari tells TBI.
From giving baths, shopping, borrowing money to taking countless trips to hospitals every time Latheesha's condition deteriorated, Ansari has been through a tough road.
He has been on Latheesha's side on her worst and best days, I have seen Latheesha nearly die three times, but she emerges victorious every time. I am extremely proud of her and the kind of person she has turned out to be, Ansari says, with pride evident in his voice.  
Ansari believes that a change needs to happen in the way rare diseases in India are seen, "The government needs to introduce special provisions, and the infrastructure has to be more inclusive. We need to sensitise people about rare disorders. People like Latheesha deserve dignity in life."  
Echoing Ansari's sentiments, Latha Nair, who runs a Thiruvananthapuram-based NGO, Amrithavarshini, for those living with brittle-bone disease, tells TBI,
Let us disable our disability. By holding our hands and fighting against rare diseases and commit ourselves for this cause.
Latheesha's journey has been tough, courageous and inspirational to all those who find it difficult to see the light at the end of the tunnel.
---
Also Read: 300 Fractures in 29 Years: India's Glass Woman Smashes Clichés Around Rare Diseases
---
We, at The Better India, wish her all the best for her future endeavours and hope that she shatters all stereotypes by achieving her Civil Services dream.
If you wish to contribute to Latheesha's medical expenses, you can donate at:
SBI A/C no-67139649949
IFSC code-SBIN0070105
BRANCH-ERUMELY, KOTTAYAM, KERALA
(With inputs from Lekshmi Priya and Reethu V R)
(Edited by Saiqua Sultan)
Like this story? Or have something to share?
Write to us: contact@thebetterindia.com
Connect with us on Facebook and Twitter.
Tell Us More
We bring stories straight from the heart of India, to inspire millions and create a wave of impact. Our positive movement is growing bigger everyday, and we would love for you to join it.
Please contribute whatever you can, every little penny helps our team in bringing you more stories that support dreams and spread hope.