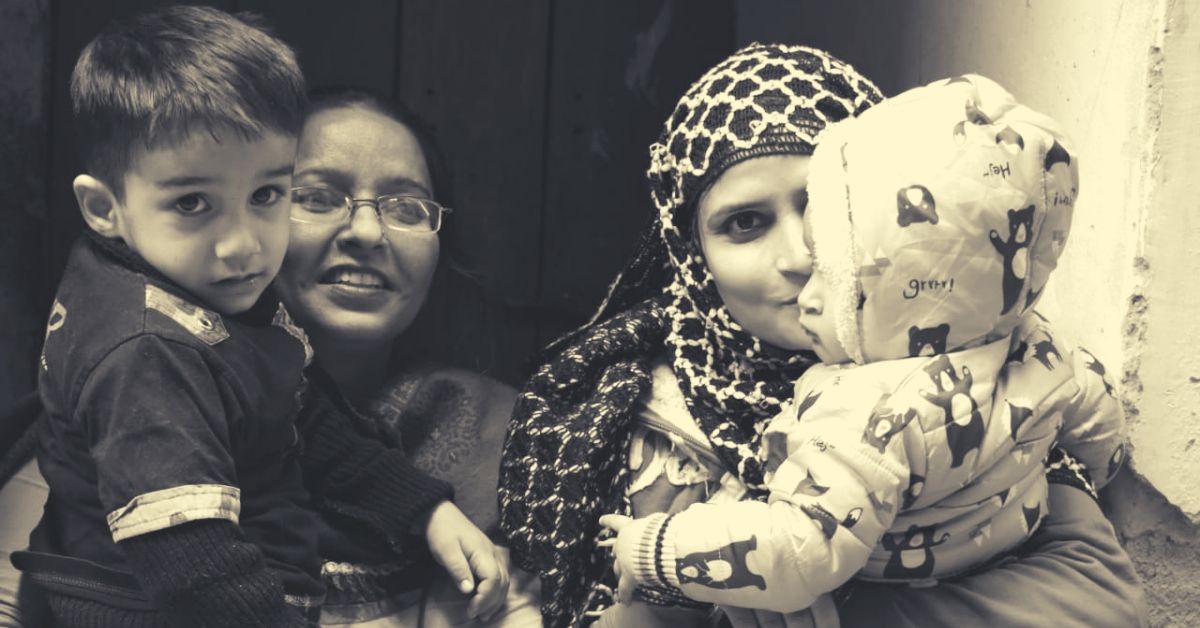 Working in tandem with kirana stores, the Saathealth App has already been downloaded 85,000 times—in not just the slums of Mumbai, but also other cities like Delhi, Lucknow and Pune.
On the streets of Govandi, a suburban slum in eastern Mumbai, residents are headed to the nearest kirana store to pick up their groceries and other essentials.
Additionally, they will also get the height, weight, and mid-upper arm circumference of their child, measured at the store.
Guess who is doing the measuring? It's none other than the owner of the store!
Engaging with regular one-minute animated videos, quizzes and infographics in the local language on the Saathealth app, parents not just learn about their child's health status, nutrition standards, early childhood development metrics, but also receive a discount at the nearest kirana store on various household products.
"At Saathealth, we have developed a gamified system, where every time you watch a video, answer a quiz or basically interact with the app, you get points. To further incentivise this process, we partnered up with kirana stores and gave families offers/discounts on nutritious products based on the points they accumulate. For example, the video we put out recently was about ensuring a child gets a balanced diet with enough protein. Engagement with that app will give them a discount on eggs at the nearest kirana store," says Sonia Menezes, who handles communications at Saathealth, speaking to The Better India.
Beyond nutritious foods, offers are given on other essentials like a Rs 20 discount on mosquito repellents or toothbrushes, depending on the content they release for the week.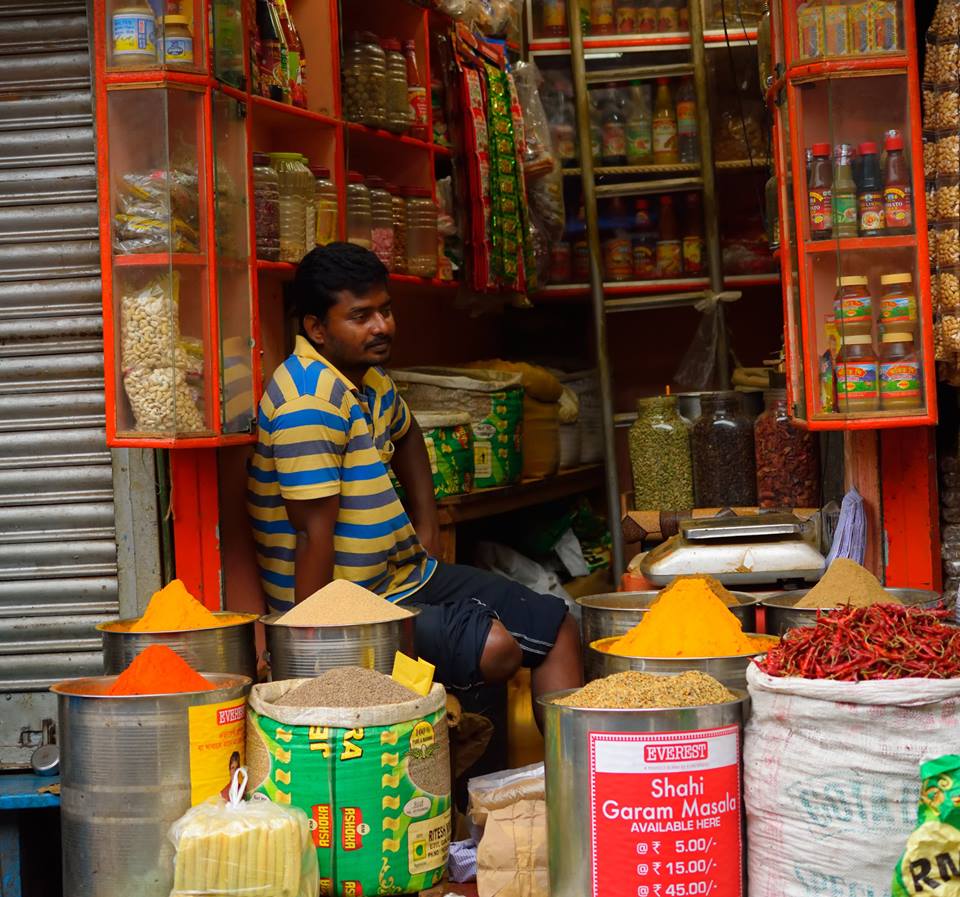 "Besides helping parents acquire groceries like soya, lentils, and curd on a discount, the app facilitates the process of getting their child's height, weight, and other anthropometric indicators measured at the kirana store when they make their weekly visit. These store owners were trained to take these basic measurements, and consequently, ended up playing a much more active role than what we had earlier imagined," she adds.
Like Ola and its partners, kirana store owners have a partner app, and they can track these offers. Saathealth puts out two offers a week based on the content videos they are producing. This week they had a significant discount on mosquito repellent.
The app is essentially trying to aggregate the demand in these areas for nutritious food, and the store owners are incentivised by the footfall generated.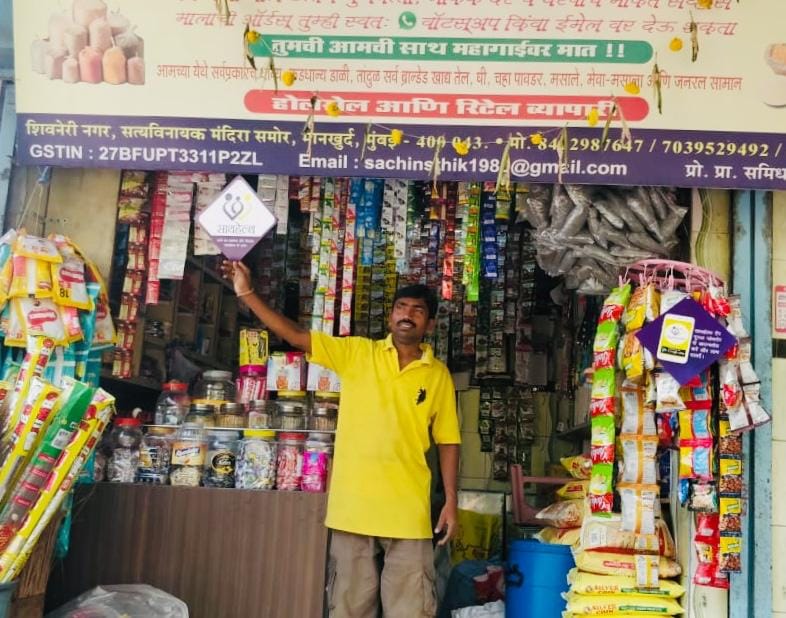 "I've been selling more products since Saathealth first walked into my store, especially eggs and daal. They have brought more new customers to my shop," says the owner of Sunny Kirana Shop in Govandi.
Engaging in these critical conversations
Underserved communities in urban centres don't have access to malls or supermarkets. For them, it's the kirana store which services their basic household needs.
Instead of sending health workers into these areas, the Saathhealth app developers targeted the local kirana shop owner, who is often a trusted member of the community.
"We have 85,000 downloads of the Saathealth app, primarily across communities in Govandi. Our users spend an average of 7.5 minutes per session on the app. About 62% of the families tell us that they have increased their consumption of nutrition products for their children since becoming part of the ecosystem. What we are very excited about is the shift in the ecosystem conversation. Around 77% of the kirana stores using our app have said that they are proactively speaking to different families about their children's nutrition," says Aakash Ganju, Founder and CEO.
"I tell families about Saathealth and that products like daal are good for their children's health. Saathealth has brought new people to my shop to buy groceries," says Rameshwar Gupta, who runs Sona Kirana Shop in Govandi.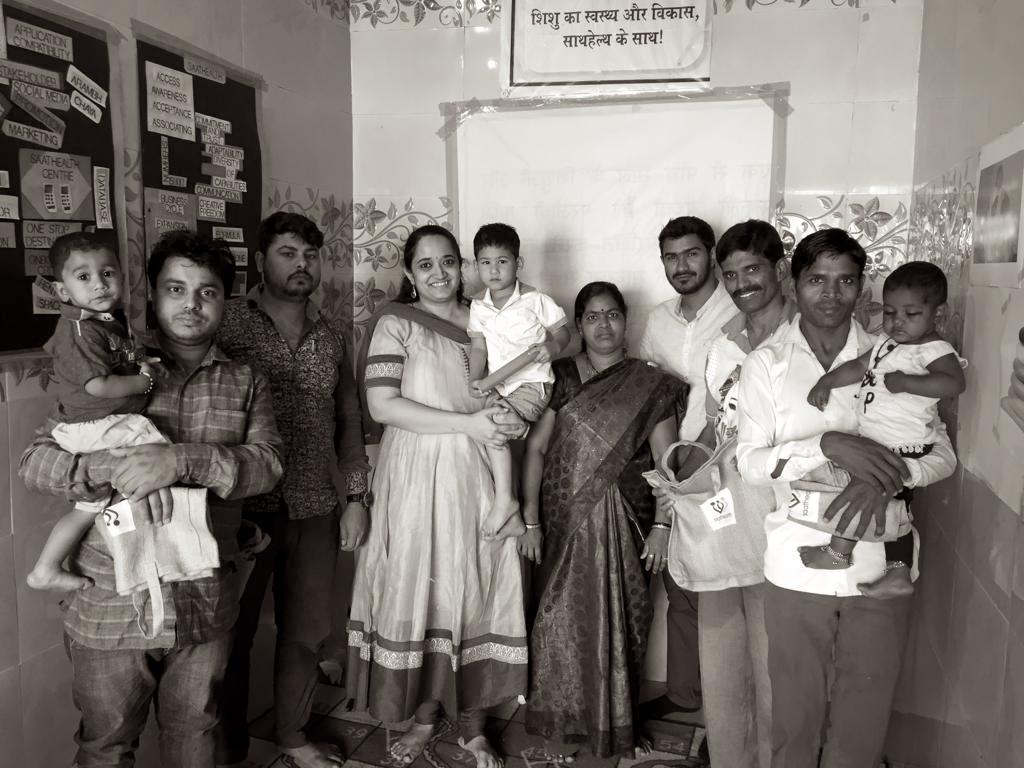 Kirana store owners work in good faith because Saathealth can track their behaviour on the app, which offers have been unlocked and which users have unlocked it.
They track these transactions very carefully because it's an important metric for them. Meanwhile, since the introduction of this app, more customers are making their way to the kirana store.
Getting families enrolled into the ecosystem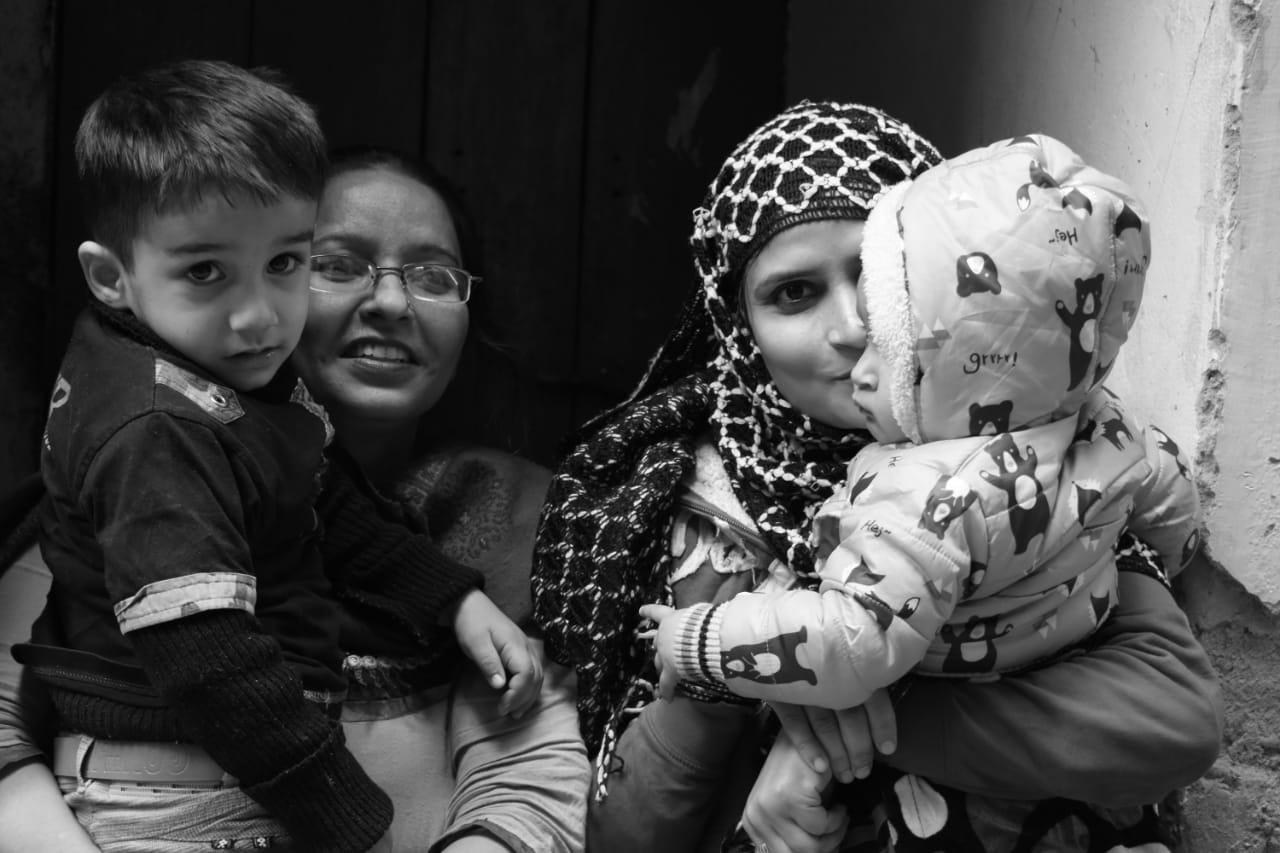 "Besides helping parents acquire groceries like soya, lentils, curd on a discount, the app facilitates the process of getting their child's height, weight, and other anthropometric indicators measured at the store when they make their weekly visit. Our partner store owners were trained on taking these basic measurements, and consequently, they ended up playing a much more active role than what we had earlier imagined," she adds.
But why did Saathealth begin their journey in Govandi?
It's an urban locality with some of the worst child health indicators in Mumbai. Here, more than half the children suffer from stunted growth, and malnutrition is also a serious concern.
The process of enrolling families into the ecosystem began with employing field workers and talking to them about the app.
But in a massive slum like Govandi, housing hundreds of thousands of residents, there is so much they could do.
Instead, Saathealth began employing a peer leader system.
"We pick up a trusted, respected member of the community called peer leaders. Then, we set up a network of peer leaders from each community. We initially thought of acquiring users through three modes: field workers, kirana stores and virality," says Sonia.
Nonetheless, Saathealth had underestimated the virality of the app. Within the first month of launching the redemptions, they touched 20,000 downloads, and a lot of that may have been tied with an earlier model, whereby on acquiring a certain number of points, they would acquire free groceries.
However, many were enjoying the content, learning new things about pediatric health and changing their child's eating behaviour.
"In these communities, they don't need a Google Play store to download these apps. Many of them share apps using applications like ShareIt. In each household, there was at least one smartphone. Generally, these were daily wage workers working the sabzi mandi, auto rickshaw drivers, or running their own small businesses. Their internet experience is entirely on the smartphone and in the vernacular. They consume video content over everything else. So, our focus was on vernacular video content," she adds.
The developers at Saathealth wanted to ensure women have equal access to this content. One of the offline promotion activities they have are workshops, where local women undergo mobile literacy lessons organised by peer leaders, helping them use a smartphone beyond the ambit of WhatsApp and YouTube.
Besides, in these workshops, discussions are held about their child's health and good discounts on their groceries that will make their families happy. However, this app isn't merely restricted to mothers, and fathers have been extremely engaged as well.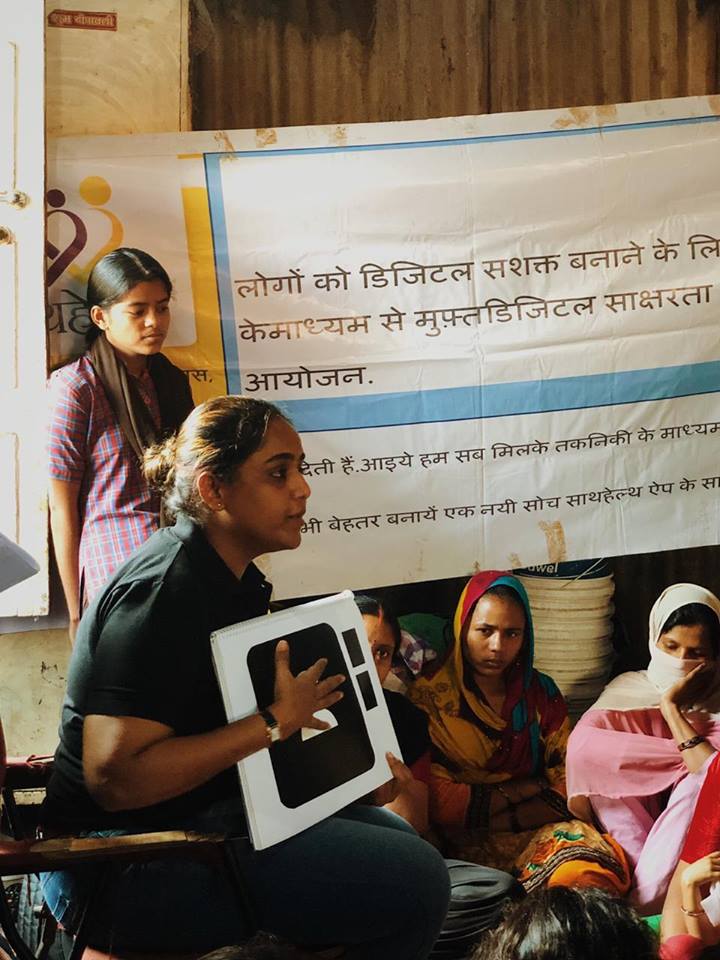 "In Lucknow, for example, our downloads and installation numbers have grown organically purely based on word of mouth. We have not partnered with kirana stores there, but people are still on the app because of quality content. Parents also learn something, and the whole points system somehow gives them a sense of purpose. We are currently working on stepping up the gamification process with various technical institutions. People are enjoying the fact that they are getting points to raise their child well," informs Sonia.
Content that serves the underserved
Short animated videos and infographics make up a majority of the app's content. For example, it has a permanent infographic on the vaccination schedule for a child and how to go about this process in simple steps.
There are videos promoting breastfeeding, what entails a balanced diet for their child, healthy snack options, but at no point does it issue standard diet plans because different communities have different food options.
For the moment, Saathealth wants to make their content as generalised and relatable as possible.
For many households in these parts, healthcare expenditure is out of pocket. Many of them aren't covered by government insurance schemes like Ayushman Bharat. On average they spend about Rs 1500 on healthcare, which is very high given their incomes, particularly on children.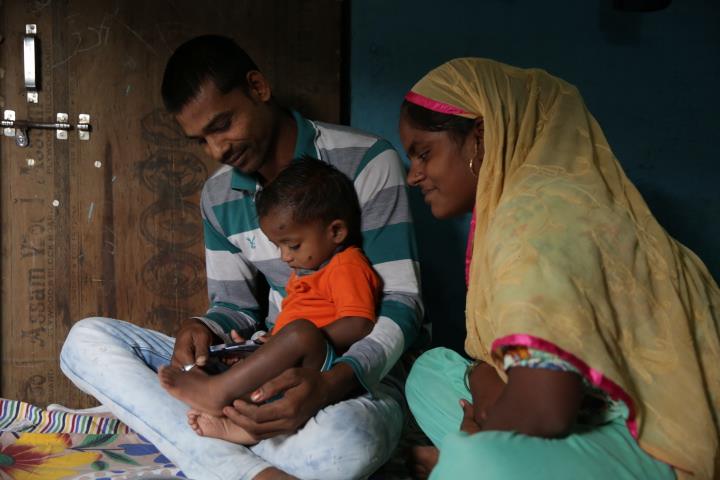 The startup's objective is to nudge parents towards changing their behaviour towards child health, since this is the first and hardest step, particularly in poor communities.
This is why the app is in the process of linking up with local health care clinics and dispensaries and looking to help families get a discount there as well.
"Our work at Saathealth has been informed by many years of building digital platforms for low-income populations across India. We are very excited about the change we have been able to demonstrate. The implications this has, and the responsibility it places on our shoulders is massive," says Aakash.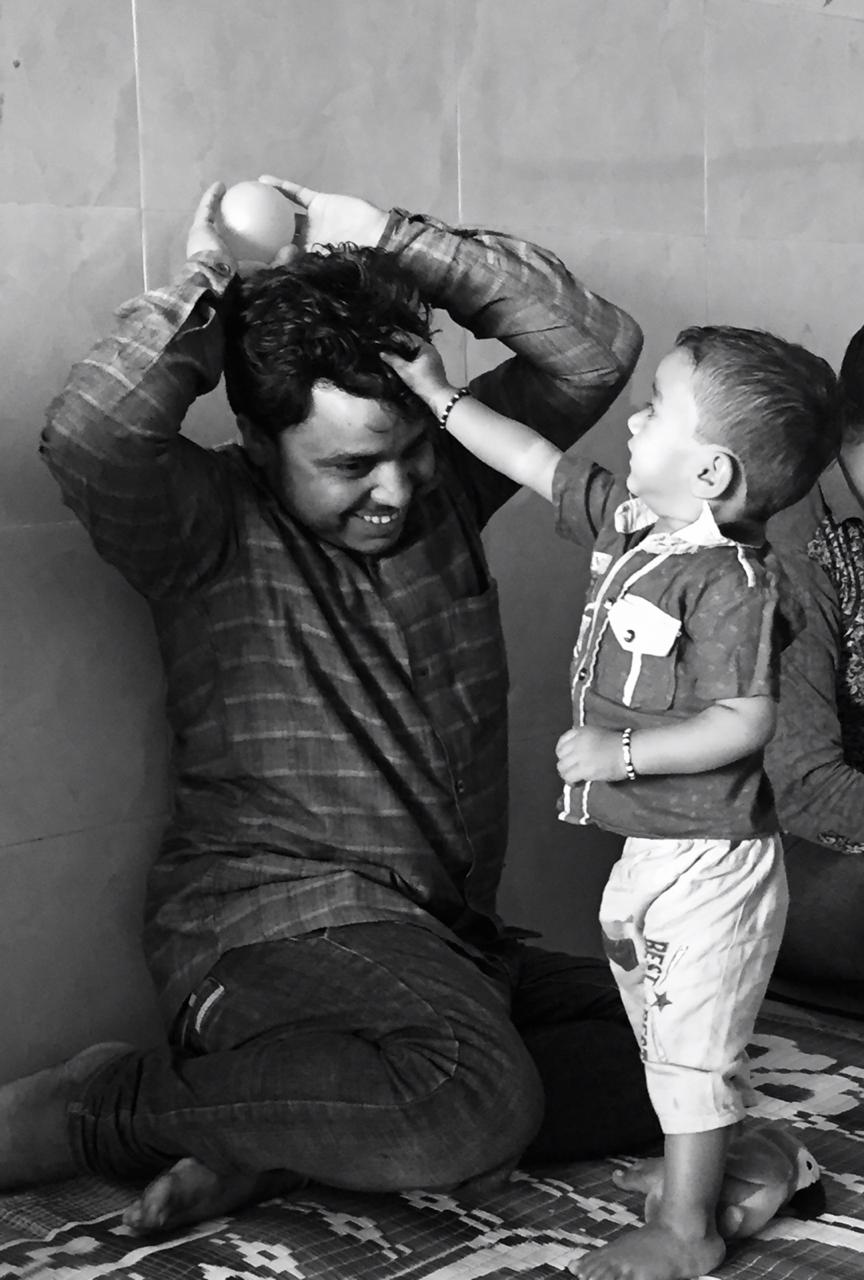 For the time being, Saathealth is focussed on underserved urban communities. "After organically expanding to other cities, the objective is to explore other vernacular languages, on which the app can run," says Sonia.
Who would have ever thought kirana store owners could drive conversations and gradual improvements in child healthcare in India's most impoverished slums?
Also Read: Built by IIT Grads, This Contact-Less Innovation Can Detect Heart Disorders as You Sleep!
Well, Saathealth has definitely tapped into a very unique model that other cities can surely consider and adopt.
https://www.youtube.com/watch?v=T92yfyDM7DU
(Edited by Gayatri Mishra)
Like this story? Or have something to share? Write to us: contact@thebetterindia.com, or connect with us on Facebook and Twitter.
We bring stories straight from the heart of India, to inspire millions and create a wave of impact. Our positive movement is growing bigger everyday, and we would love for you to join it.
Please contribute whatever you can, every little penny helps our team in bringing you more stories that support dreams and spread hope.