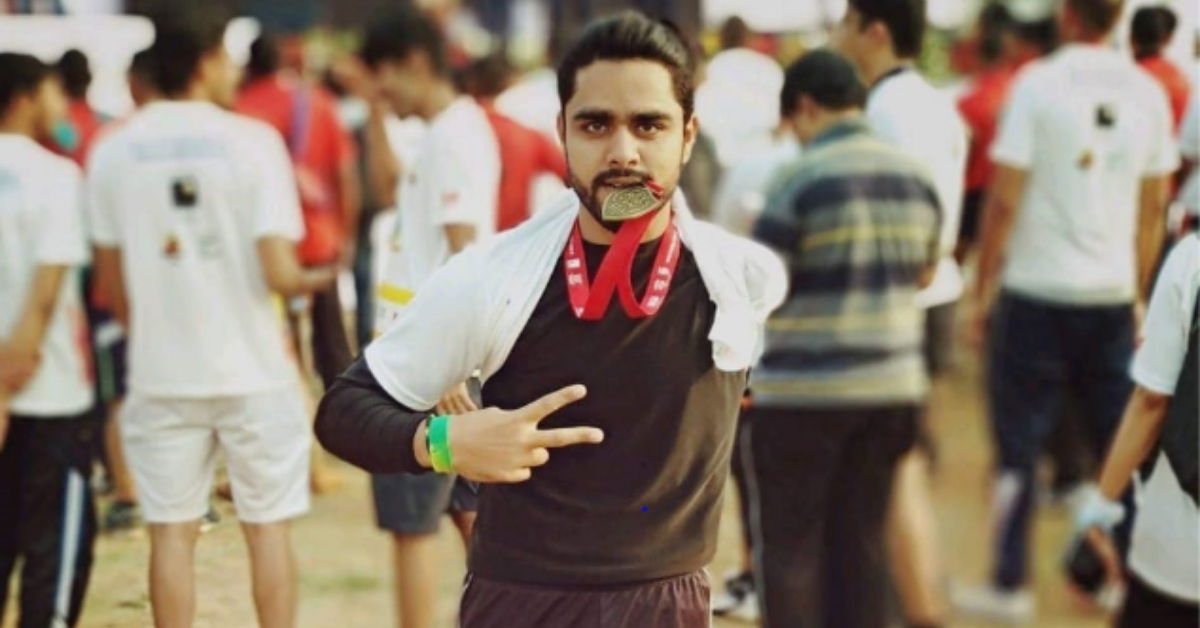 An avid fan of kite flying, nine-year-old Tinkesh could not have imagined that his innocent hobby would one day prove near-fatal for him — a tragedy that changed his life forever.
On November 25, 2018, the temperature at 15 degrees was just perfect in Sundhara, a three-hour drive from Kathmandu, Nepal.
Tinkesh Kaushik was relieved that he chose the right time to enjoy swing bungee without getting sweaty or uncomfortable in the excessive heat that the region experiences during summer months.
All through his road journey from the capital of Nepal to the Last Resort located at the top of Bhote Kosi River gorge close to the Indo-Tibetan border, the 25-year-old was worried if the authorities in-charge would allow him to participate in the adventure sport.
Against his expectations, the authorities gave Tinkesh a medical clearance, and trained him for bungee jumping, an adventure sport that involves jumping from a tall structure while connected to a large elastic cord.
Tinkesh dove from Canyon Swing in Nepal which, at 160 meters, is considered to be the world's highest swing. Free falling from a height of 160 metres, you gain speeds up to 150 km per hour, which is about as fast as it is possible to go in Nepal without an airplane.
By performing this activity, Tinkesh became the first triple amputee in South Asia to jump from the Canyon Swing site. He is expected to be featured in the upcoming edition of Limca Book of Records.
It is not everyday that you come across heroic tales of ordinary people, but when you do, people like Tinkesh leave you questioning yourself about what you are doing with your life.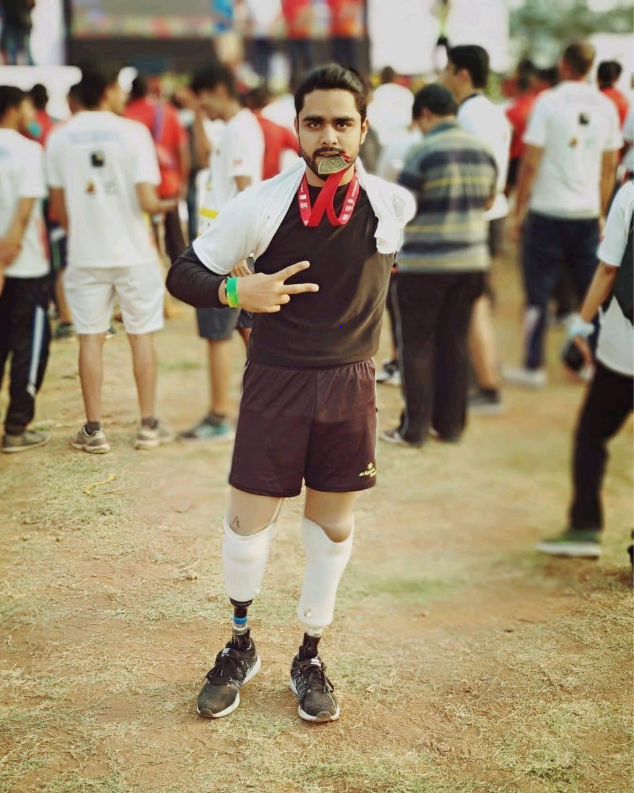 Born in 1993, in Jhajjar district of Haryana, Tinkesh led a very normal childhood that involved pranking his siblings, being active in sports, and studying hard to make his parents proud.
He was barely 9 when tragedy struck and his life changed forever.
Always a fan of kite flying, Tinkesh could not have imagined that the innocent past time would one day prove near fatal for him.
On an unfortunate day, when his kite got stuck in a wire, Tinkesh was electrocuted by 11,000 volts of electricity. Because of the severity of the accident, both his legs from below the knees and his left arm above the elbow had to be amputated at such a tender age.
But, Tinkesh tells The Better India that the tragedy did not rob him of a normal childhood,
For nearly six months I was in the hospital for my treatment but my parents and I made sure that my studies weren't affected in any way. I even cleared my final exams. With constant support from my family and friends, I had a fairly normal childhood.
Despite financial constraints, Tinkesh's parents made sure that he got prosthetic legs, and all the necessary medical care.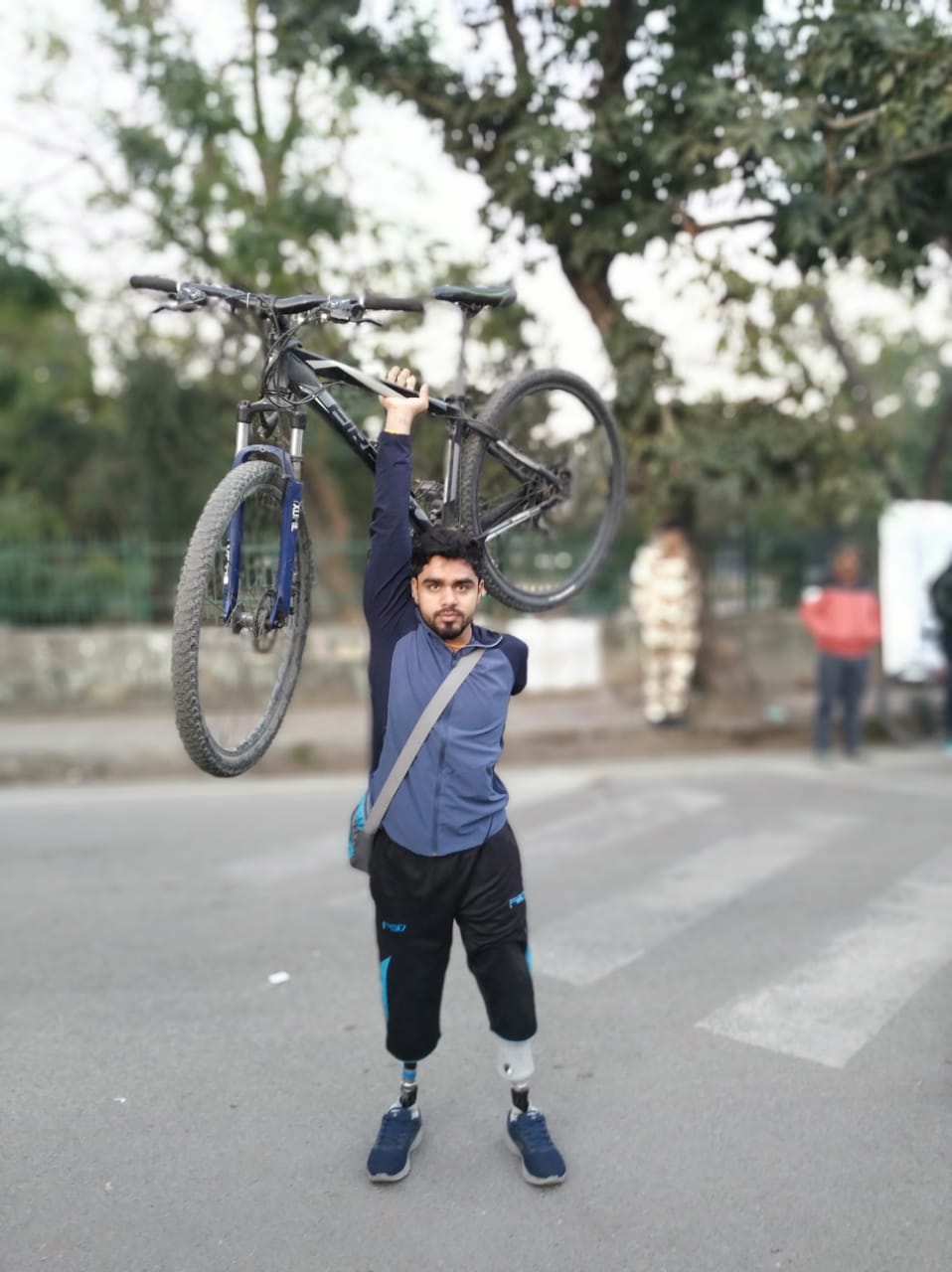 Life changed again for Tinkesh right after he completed his graduation in Commerce in 2015.
One morning when he woke up, Tinkesh saw himself in the mirror and realised he was staring at a version of himself he was not happy with. "I had gained a significant amount of weight due to lack of physical activity and exercise. It dawned on me that I was leading a very unhealthy lifestyle."
It took him only one morning to face the reality, and he became adamant about changing his life for good. He took charge of his life, and since then he has managed to create a healthier way of living for himself.
When Tinkesh started out he had very little knowledge about how to get fit, especially in his condition. So, he joined a gym to solicit the help of professional trainers.
The tough part, Tinkesh says, was not during workouts or exercises. It was before joining the gym. Convincing his parents and also the fitness trainers that he wanted to gym, run and cycle with prosthetic legs and sans a hand took some time.
Their concerns were legitimate, and one part of me was also worried about the repercussions of gymming. My capabilities were bound by limits, but not my dreams. I faced each day with patience and will power, he says.
A year later, Tinkesh underwent a dramatic transformation and lost close to 15 kilos. With the Jaipur artificial foot, he even participated in small distance marathons. Alongside, he also did cycling and running.
---
Also read: How an Accident Inspired This Ex-IAS Officer to Give Free Artificial Limbs to Lakhs
---
He would upload the videos of all his activities on social networking sites. This is how he came across the Aditya Mehta Foundation (AMF), an NGO based in Hyderabad working with amputees.
Seeing Tinkesh's hard work, AMF donated prosthesis worth Rs 8 lakh and started training him in para-sports. From Jhajjar, he moved to Hyderabad for the training camp where he learnt swimming and badminton.
The trainers helped me grow and overcome all my physical and mental challenges. I also wanted to make a difference in other people's life. This stint in Hyderabad motivated me to become a fitness trainer, says Tinkesh.
He then participated in several camps, gained experience and finally in 2018, he moved to Pune with the support of Mr. Salil Jain, a prosthetic engineer with Endolite, that makes advanced prosthetics like the ones Tinkesh uses. With support and guidance from well wishers he joined a local gym as a fitness trainer.
As a fitness trainer he trains people, and also prepares diet and nutrition plans for them. Tinkesh trains both, able-bodied and differently-abled people.
Sancheti Hospital, one of the biggest hospitals in Pune, recently hired Tinkesh as a mentor and trainer to patients who undergo amputations, Tinkesh counsels the patients and even motivates them to be physically active by teaching them mobilisation adaptation techniques.
"Patients can slide into depression post the amputation process. In such times, if the right emotional care isn't given then it can take a huge toll on their health."
Giving an example where he made a difference as a fitness trainer, Tinkesh says, "One of my students was Prashant Mishra whose leg was amputated after he was involved in an accident. Thankfully, his morale was still intact so he came to me for training and today nothing stops him from running." Tinkesh has so far trained 20 people individually as well as several groups.
Though he now has a full-time job, Tinkesh takes a break whenever he can, packs his bags and goes out to do his favourite adventures.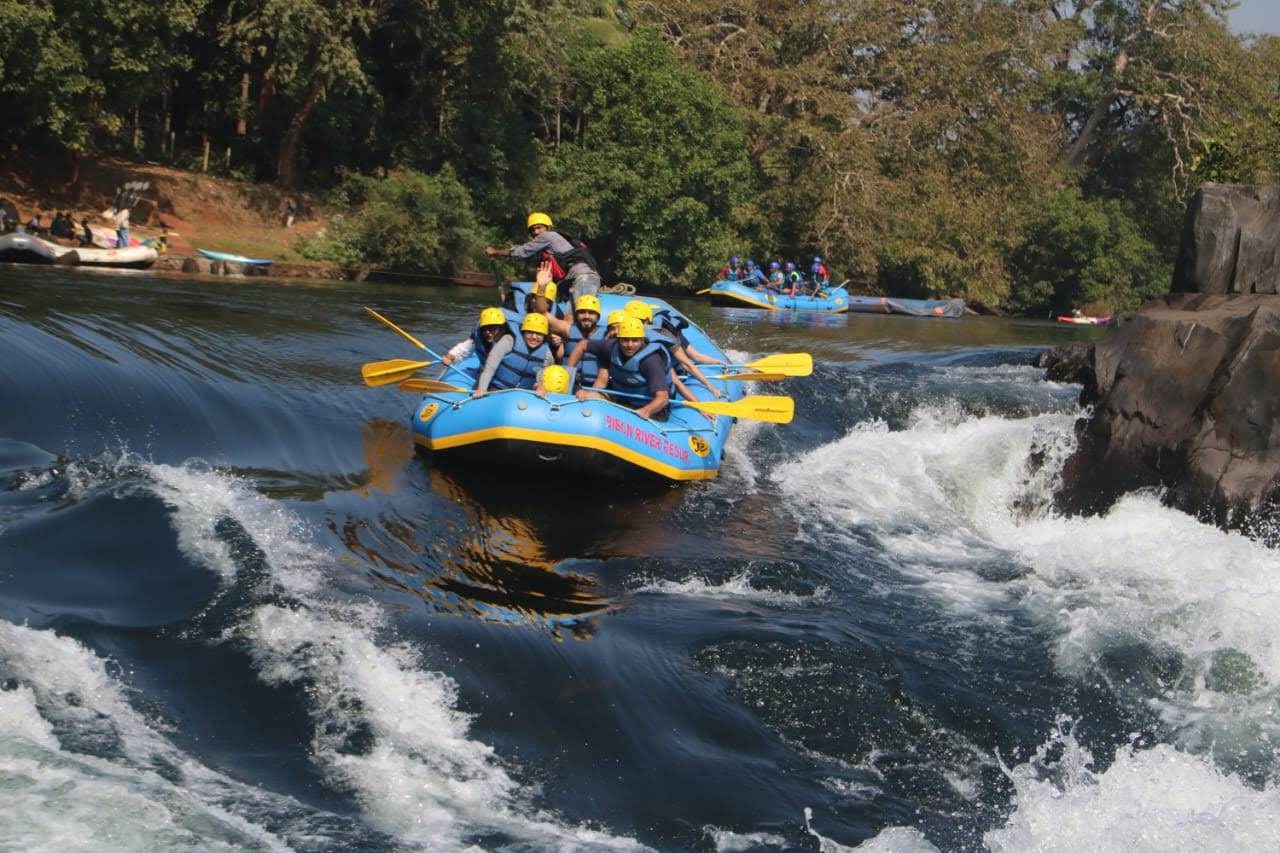 From river rafting in Dandeli, Bungee jumping in Nepal to participating in marathons in different cities, Tinkesh is breaking shackles and setting an example for the rest of us.
When asked what motivates him to get going with such a fearless attitude, Tinkesh says,
People say that disability is a challenge, but I am not the only one to face hardships. Everyone has their own share of challenges. But it is the mindset that determines how fast and effectively one can overcome those. Refuse to be unhappy and take charge of your lives. If I can do it, why can't you?
---
Also Read: 'I Feel Alive': Meet Bashir, Kashmir's First Woman Wheelchair Basketball Player!
---
(Edited by Saiqua Sultan)
Like this story? Or have something to share?
Write to us: contact@thebetterindia.com
Connect with us on Facebook and Twitter.