According to the World Health Organisation guidelines, infants under the age of one should not be exposed to any screen time, and children between the ages of 2 and 4 should not have more than one hour of 'sedentary screen time' each day.
As a parent to two children below the age of 7, I am guilty of turning to technology on various occasions to divert my children's attention; sometimes to just get a few minutes breather, at other times to prioritise the need of one child over the other. Despite knowing the ill-effects of opting technology to do so.
The guidelines issued by WHO aims to tackle a larger issue – childhood obesity. Sedentary lifestyles, unhealthy eating habits and the worrisome trend of children choosing to spend more time watching videos than playing outdoors, are all contributing factors.
Rujuta Divekar, noted nutritionist, in her recently completed campaign to help children get active and eat healthy, reiterated the importance of reducing the dependency of children on technology and urged parents to mandatorily force kids to play outdoors and get themselves dirty in the process.
So, if not with television and phones, how can one engage children. In this article we explore ways of doing that:
1. Get them to help around at home
Draw up a schedule and assign tasks to each member of the household. These tasks can be age-appropriate, and be made fun too. Examples are seeking help in collecting all the dirty laundry for washing. Once the clothes have been washed, the children can help you put them out to dry, and also help sort them out once dry.
Encourage them to be active participants in the kitchen, they can help peel potatoes, shell peas, and even give you a hand in rolling out the chappati's, if you are not in a hurry to serve that is! If you step out to buy vegetables, involve them in making a list of things to buy, and also take them along so they can pick out the vegetables themselves.
2. Get an early start to the day
Inculcating the habit of waking up early will most certainly hold them in good stead later on in life. Wake them early and take them outdoors while the sun is still bearable. Take them to the neighborhood park and let them explore, allow them to get their hands dirty collecting stones, leaves, flowers and what not. If you have a good number of children playing, organise a nature walk and discuss all that they see after the walk.
This will tire them out and will get them to sleep through the hot afternoons and you can take your afternoon siesta happy with the fact that the kids learnt something new that day. You could either repeat the same thing in the evening or let them play with a group of friends.
3. Organise play dates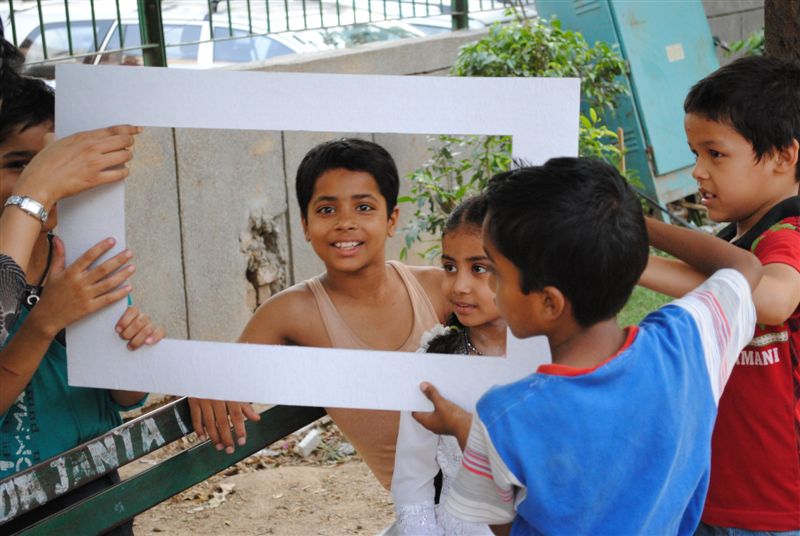 Organise play dates for children in the afternoon when they can't go out. Have a themed play date, a fancy dress party, a story-telling session, or organise games for them. You could pick a book and have the kids enact scenes from it as well. They could take time to put the play together and if the enthusiasm levels are high, you could organise an evening where they can present the play infront of others.
Also, encourage the older kids to come together and take charge of the younger ones. They could conduct the story telling sessions and even art and craft activities.
4. Invest in good sports gear and maintain them
While many of us spend on a number of things, one aspect we must focus on is buying quality sports gear for the children. This will encourage them to go out, and play. And don't forget to keep them in good condition. Of what use is a high quality bicycle if the tyres are flat or the brakes loose. Investing in good board games will also pay rich dividends.
5. Lead by example
Whatever you may say, it is what you do that your children follow more. Stop reaching for your mobile phone the moment you wake up. And spend quality time with your children whenever you're at home. Have an electronics blackout-hour in which no one (including, and especially, you) can use phone or laptops or televisions. This will go a long way in weaning your children off the screens.
Here's hoping these ways of keeping children away from on-screen time help you.
(Edited by Saiqua Sultan)
---
You May Also Like: 7 Fun & Engaging Ways to Raise Eco-Conscious and Earth-Friendly Kids
---
Like this story? Or have something to share?
Write to us: contact@thebetterindia.com
Connect with us on Facebook and Twitter.