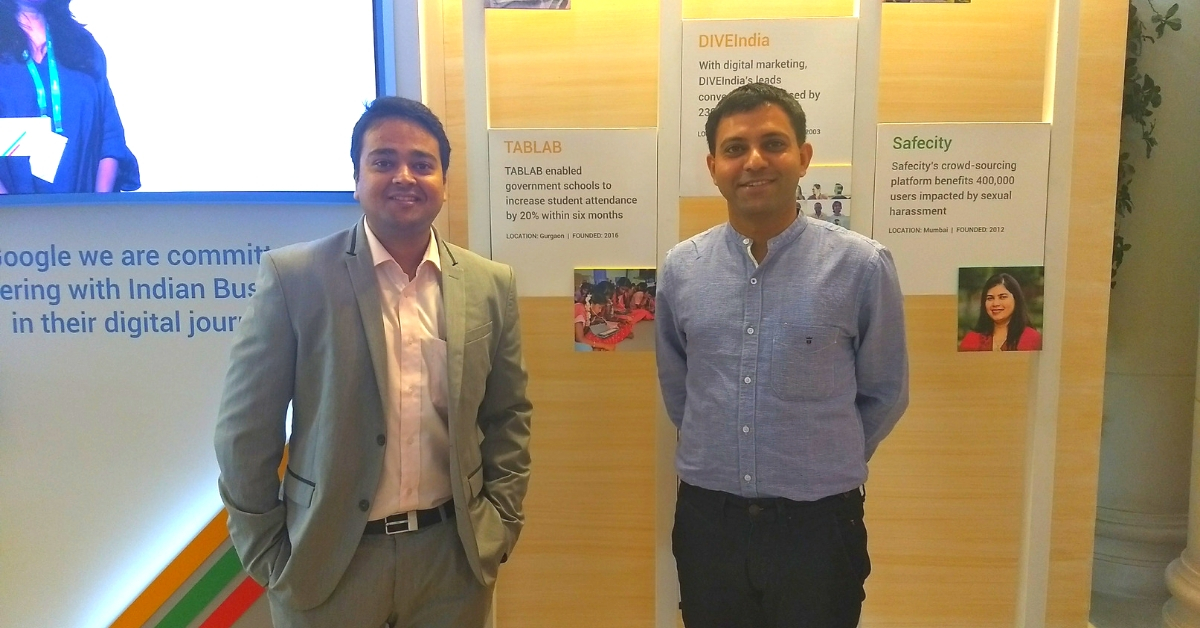 "When a learning tablet reaches a child's hand, it does not differentiate between gender, caste or religion. What it does is take the best of digital content in local languages to nearly 18000 last mile learners."
Lalit, a student of Class 7 in Rohtak's Government High School, was fed up with school and wanted to drop out. He was way behind his classmates, as a result of which, he was indifferent to what was being taught in class. Additionally, his attendance levels had also dropped.
Enter iDream Education, a Gurgaon-based social edtech startup, and their unique product TABLAB, which is a plug and play tablet-based digital learning lab custom designed for government schools.
Working in partnership with CSR, foundations, governments, and non-profits on the ground, TABLAB delivers a set of tablets stacked in a storage and charging rack, which are pre-loaded with several categories of quality local language content aggregated from multiple creators and aligned with the state board curriculum.
For Lalit, what TABLAB essentially did was impart the joy of learning.
Assisting his classroom learning with animated videos, picture books and play way activity videos, he gradually began immersing himself into the learning process. He also began accessing and learning content from junior classes on the tablet without anyone judging or evaluating him for it.
This was critical in helping him bridge that learning gap.
Also, one thing that made it better is all that content was available in Hindi and aligned with the state board. Therefore, he could establish a link between the videos and his textbooks.
Within just two months, he began attending school more regularly and lost the inhibition to explore content from junior classes (bridging his learning gap) in an environment that is less-judgmental. This personalized hand-holding is what TabLab brings to underserved learners like him.
Eight months since Lalit first picked up a tablet, his confidence has returned and going to school isn't a chore like it once was.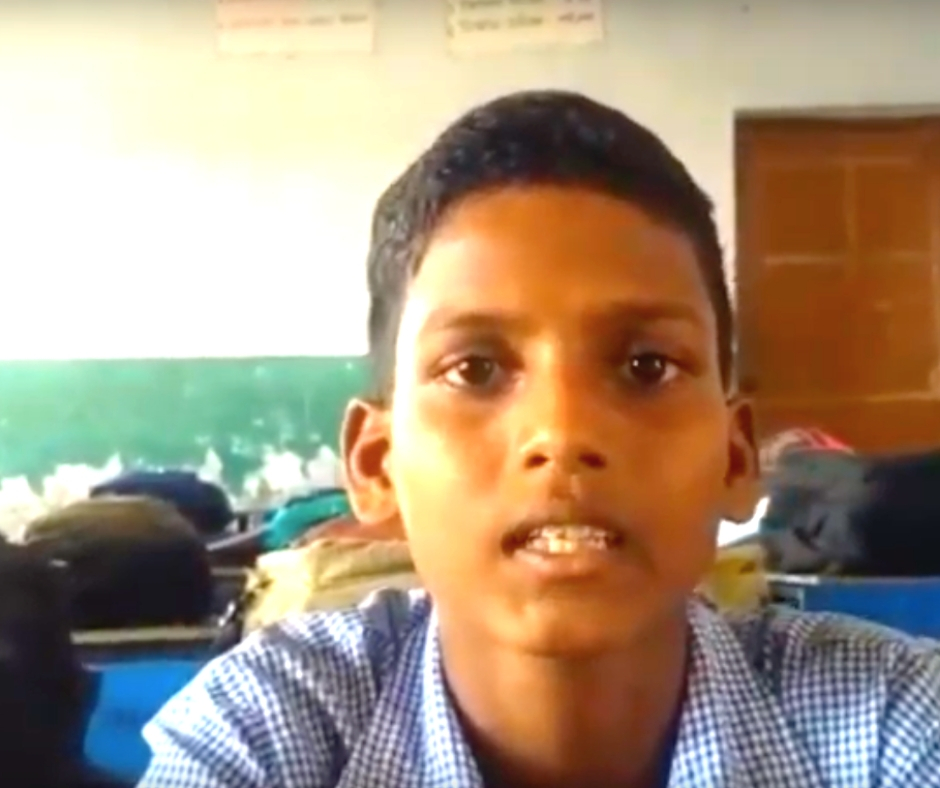 "Earlier, my teachers would try and teach me, but I could barely learn anything. Fortunately, madam introduced me to a tablet, showing me how it functions and what I could learn from watching these videos. Slowly, I began referring to whatever I could learn from the tablet to the textbooks given to me. I can now learn without any fear, and understand my textbooks better," he says.
Rajroop Rathi, a teacher in the same school, claims that thanks to TABLAB, now students can not only catch up with what is being taught in class, but also cover the basics they might have been unable to learn in previous classes.
iDream Education was started by Puneet Goyal and Rohit Prakash, and seeks to bridge the gap between the availability of technology in the public-school sector and its usage.
"Puneet and I were batchmates at Management Development Institute (MDI) in Gurgaon, following which we had spent a few years working for different corporations. However, we always were inclined towards education. Both of us started different edtech startups, and worked with private schools. While I would work on activity and game-based learning sessions with students to teach them concepts in science and mathematics, Puneet would set up interactive learning labs in schools, teaching students English and mathematics," says Rohit, speaking to The Better India.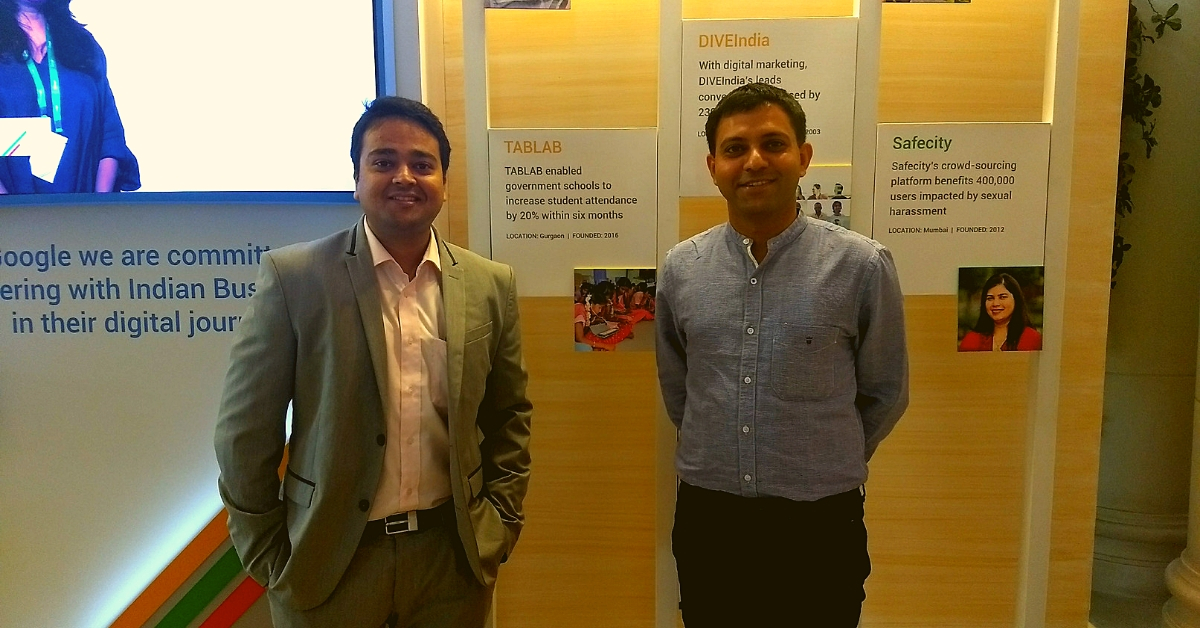 Early days
During the course of their respective journeys, the college batchmates also found the opportunity to work with government schools. What they saw were some fundamental gaps in the non-usage of technology. There were technological tools available to schools, but not many were using them.
In terms of infrastructure, the common refrains they would hear from teachers is 'there is no electricity; I can't use a computer lab,' and 'if a mouse doesn't work I can't use the entire set-up,' etc.
Psychologically for teachers, the availability of technology felt like an additional burden on them, as they were drowning in concerns over how to use, maintain and oversee its issue instead of assisting them in teaching the curriculum sanctioned by a particular state board. Therefore, they were not inspired to use it every day.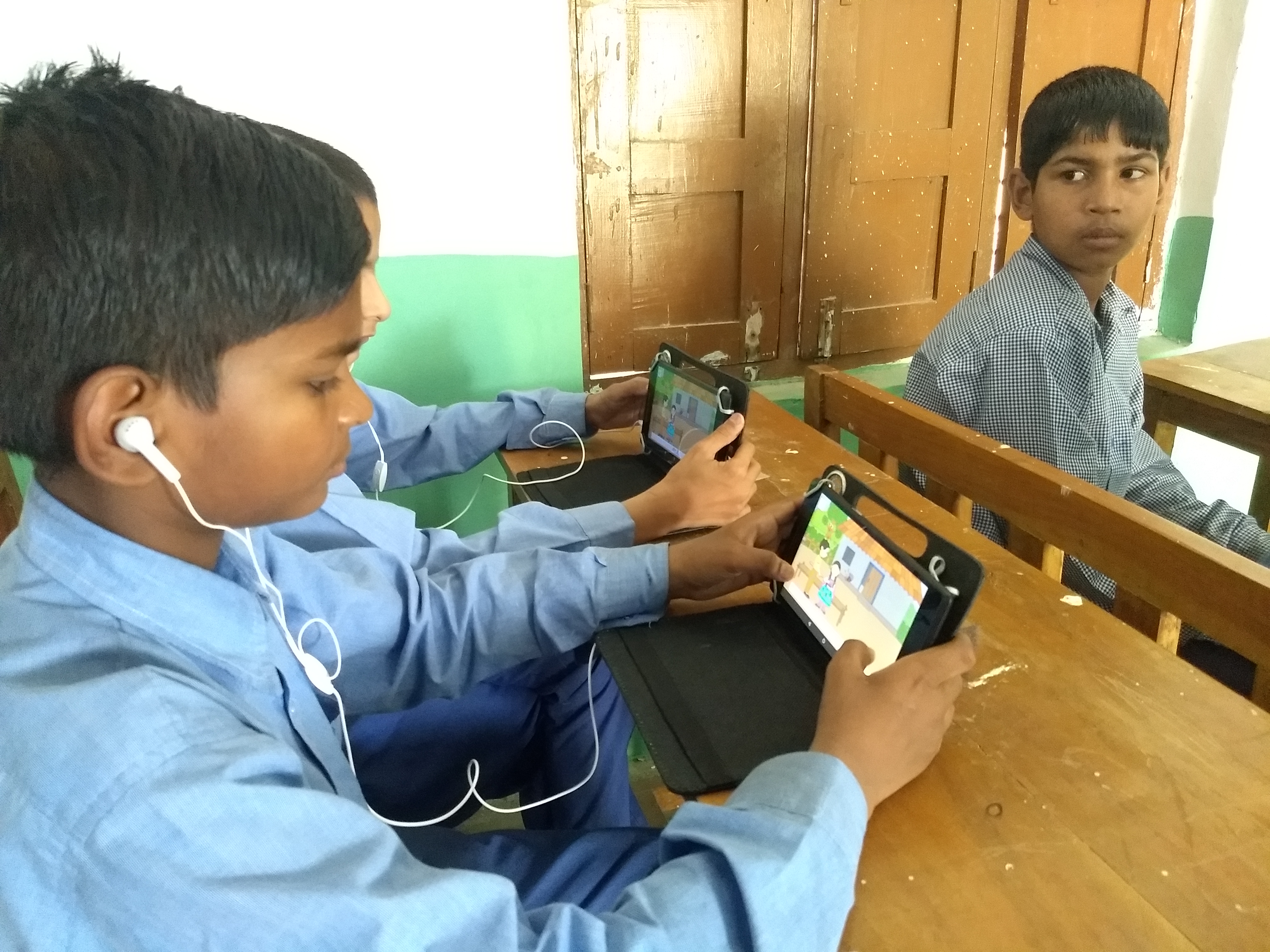 "If 30 students are sitting in a classroom watching a screen on which a video is being played, it does not engage every child equally. As private school students, we also grew up around a similar learning set-up, but we had tuition centres or other modes through to overcome our learning gap. Many children do not have that option, so if they miss a video, the learning gap increases and the child stops engaging with whatever is happening in the classroom. This is not effective learning, even if money has been spent on technology," argues Rohit.
The second massive gap which the duo saw was the unavailability of platforms carrying content in different languages; it was all still in English. Finally, they observed that students, particularly the ones from rural areas, were very comfortable with using touch-based devices.
Both Rohit and Puneet would constantly discuss what was happening in their lives. It just so happened that this whole idea of serving the underserved segment of our student populace—the government schools—struck a chord with the both of them and thus emerged the iDream Education.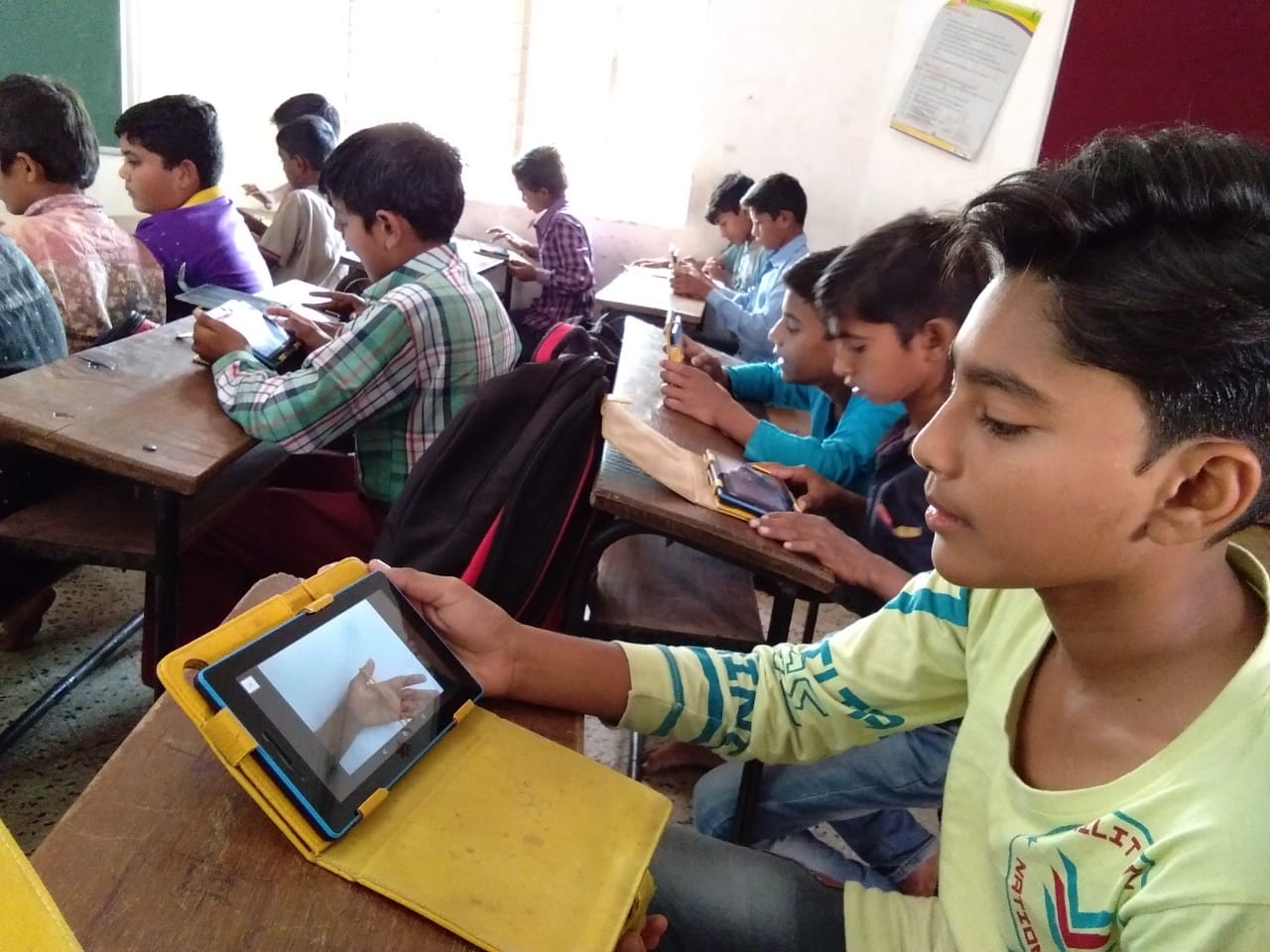 "Our core vision is to ensure that students have access to personalised digital learning in a local language—via tablets and mobiles. We have an operations and sales office in Gurgaon, and that's what I look after. We also have a technology and content office in Panchkula and Puneet looks after it," says Rohit.
TABLAB Tech
A TABLAB essentially consists of a certain number of tablets per school depending on their requirements. Each tablet comes with screen guards and protective covers, so ensure that they can be used in different environments. These tablets are all stacked in a very small storage and a charging rack, which measures approximately 3 ft, and essentially does two things:
a) It ensures that tablets are stored securely inside the rack,
b) you can auto-charge all devices with just one switch.
This gets rid of the everyday hassle a teacher has to undergo about where to store these devices and how to charge them.
Tablets also do not need any extra space, furniture or extra wiring for setup. "That box becomes a lab for me. I can pick it up and store it in any room. For government schools, these tablets are free and are paid by the given CSR or government partner," says Rohit.
He adds, "What we are trying to do with TABLAB is to overcome every barrier technology has faced so far in government schools—with respect to hardware, storage, electricity, space, furniture, wiring, content, assessments, and feedback."
On the subject of content, TABLAB has been implemented in 13 states impacting 18,000+ students in over 100 government schools and across multiple languages—Hindi, Gujarati, Tamil, Telugu, Kannada, Marathi, Urdu, and Bengali.
In India, there is a lot of content development, but it is piecemeal in nature. There is one organisation creating content in mathematics, another converting books into digital books, another creating animations, while the third is crafting simulation-based content for science.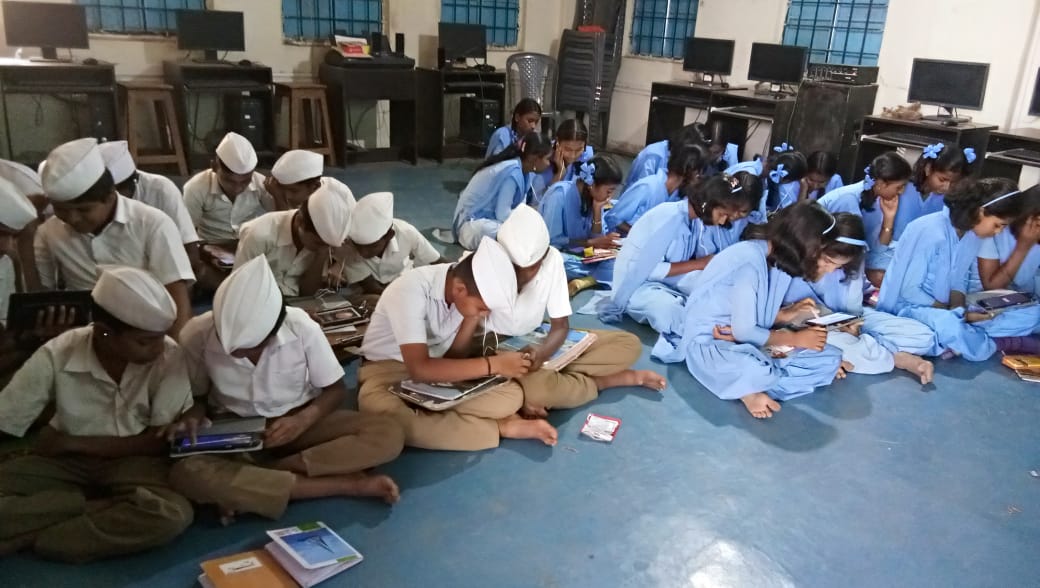 What iDream found was that all of these players are trying to reach the same child, but individually. With ten different people pushing digital content in a particular subject, the child is left confused about which one to use.
TabLab integrates all categories of learning content for the local language learners to have a holistic and integral learning experience.
Vernacular content
"We developed a platform where you can take any category of content from any source. It allows us to deliver the best of content across multiple categories on the same dashboard. On this dashboard, there is a multimedia section, easy DIY videos, and a digital book library. In the final section, we have assessments, where whatever you can practice the topics you have learnt in class and master them."
Within the assessment section, there is a practice and test section. The practice sessions are non-judgmental, where a student keeps receiving questions and feedback is based on his/her answer. Even if the teacher is not there, the tablet gives collective feedback after every question and you can understand a particular topic.
This sort of content keeps the child engaged. One day, a student will learn something via a multimedia video. Tomorrow, if the same child doesn't want to watch one, there is a book on algebra. On the third day, the child could say 'I've watched the video, read the book, and now let's practice.'
What this does is allow a child to create their own unique learning map and learn concepts the way they want to. They feel empowered. On any given day, they can choose the approach with which they want to learn. Content in the vernacular really helps the child adopt better with technology. It's essentially the language they speak at home coming to life digitally.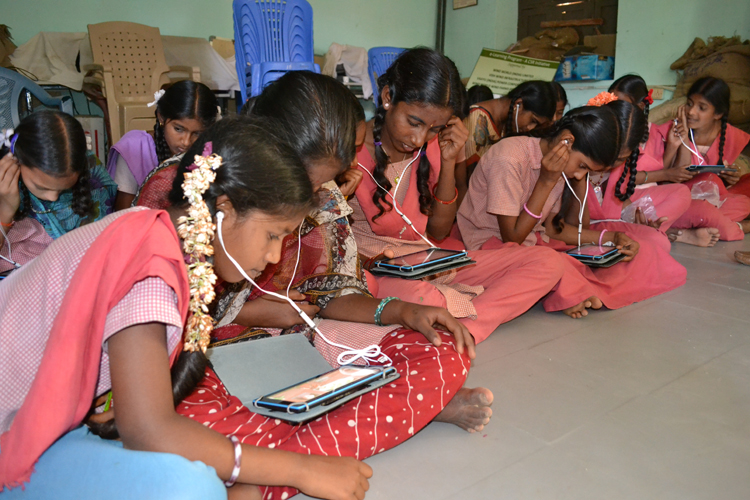 Meanwhile, different schools and teachers use TABLAB in their own unique way. Some teachers integrate it with their lesson plans, some use it within their class and conduct very structured sessions, but there are those who conduct unstructured sessions, taking students to the TABLAB rooms and asking students to use tablets as per their interest.
"Finally, if you're a stakeholder like the government, CSR funder or an NGO working with us, you wish to see what real impact the TABLAB project has created. Every bit of usage by a child is recorded offline in the device itself. The moment that the device has access to the internet all that data syncs to our cloud. We can sit remotely, and can draw data student-wise, class-wise, school-wise data. For example, we can gauge how a student is performing or whether a particular teacher is using our product, and if not, reach out to him/her addressing their concerns," informs Rohit.
Outcomes
The results have been quite spectacular. Take the example of Tanu, a class 9 student from Lala Lajpat Rai Inter College in Kasna district, Uttar Pradesh. In a recent test, she scored the highest marks in science, scoring 66 out of 70, and credits TABLAB as a major reason for her recent achievement.
Mind you, she comes from a village where child marriages are still very prevalent.
"Before I began using my tablet, I was really weak in science. Concepts were beyond my understanding, and there was no inclination towards the subject. After using the tablet offered to us under the TABLAB system, I began to enjoy learning the wonders of science and enjoying the subject. Other girls in my school have also benefitted from using it, especially in science and math," she says.
Another example is the Vigodi Prathmikshala, a rural village school in Gujarat located a mere 75 km from the India-Pakistan border. For two years, the school has employed TABLAB. As a consequence, attendance in school has increased significantly. The most noticeable jump was seen last year when attendance jumped from 73% to 95% in a three-month stretch. Irregular students are attracted by the idea of learning from tablets and are now coming to school every day.
At this juncture, the edu-tech startup is self-funded, but support has come from organisations like Vodafone Foundation, NASSCOM Foundation, and Google India—it was recently declared the winner (North India) under the category 'Impacting Change Through Digital' in the Google SMB Heroes program. Last year, the Yes Bank Foundation listed them among the top 25 Social Impact Organizations in India for 2018.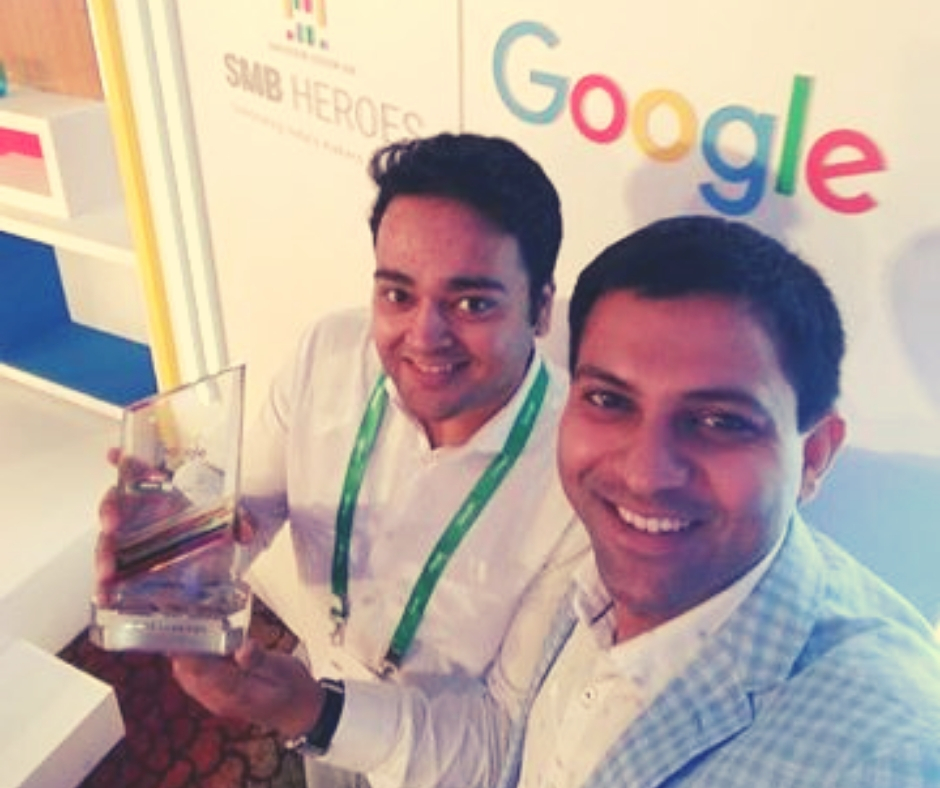 iDream Education is soon expanding the outreach with a multilingual learning mobile app, where all the different vernacular content available on their tablets can be accessed on the parent's affordable android phones at homes, in the coming academic year.
Also Read: IIT Grad Quits Singapore Job to Teach Poor Kids From 11 Flood-Prone Assam Villages!
"When a learning tablet reaches a child's hand, it does not differentiate between gender, caste or religion. An iDream tablet facilitates best of skill building digital content in local languages to every last mile learner," says Rohit.
It's an objective we can all get behind.
(You can get in touch with iDream Education here.) 
(Edited by Gayatri Mishra)
Like this story? Or have something to share? Write to us: contact@thebetterindia.com, or connect with us on Facebook and Twitter.