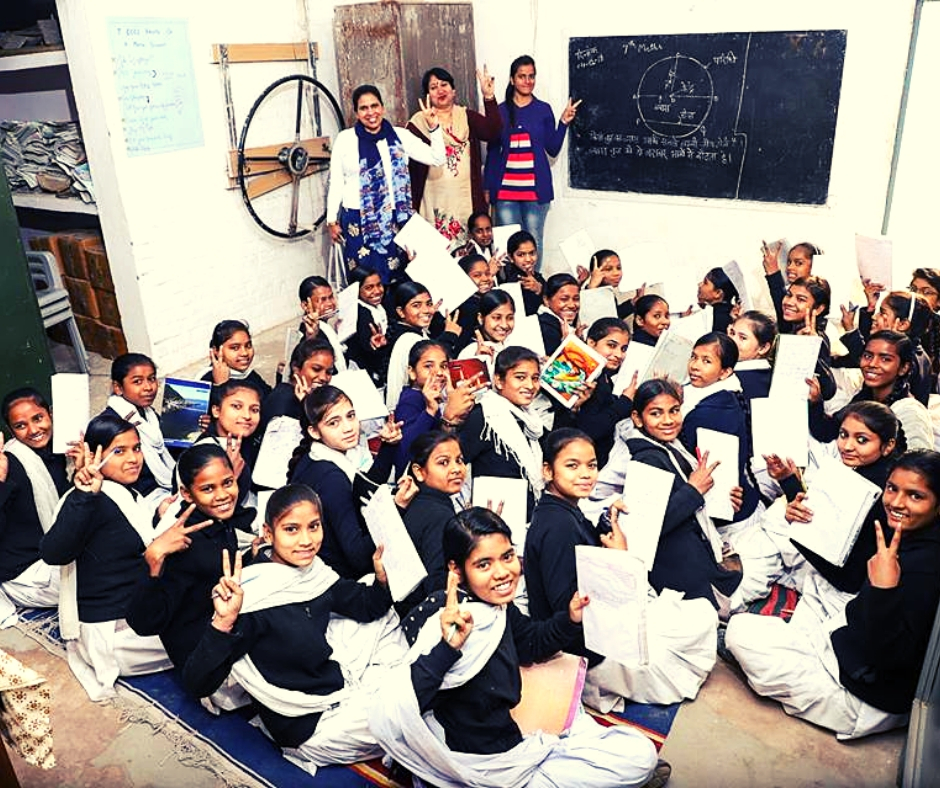 Just five years ago, the grade-level competence stood at a mere 40 per cent. Today, it stands at 88 per cent. Little wonder this brilliant campaign is turning into a movement that's drawing teachers and students from across the state! #Education #India
Across all 22 districts in Haryana, there are nearly 20 lakh students studying in government schools. Approximately 1.1 lakh educators teach these students. However, in 2014, Education Initiatives reported that only 40 per cent of all students in elementary government schools across Haryana had acquired grade-level competency.
Speaking to The Better India, Dr Rakesh Gupta (IAS), Director General Secondary Education, Haryana says, "I too am a product of a government school, graduating nearly three decades ago. At that time a government school education was of a certain standard. However, over the years, if you look at various surveys, what you will find is that less than half of all students in elementary government schools of Haryana were reported to be at grade-level competency."
In most cases, the competency levels of the students were often two grades below where they were studying. "We took cognisance of this problem and in 2014, in collaboration with Michael and Susan Dell Foundation, the State government launched the Quality Improvement Program (QIP)."
Here, the mandate was to focus primarily on learning level outcomes. As a consequence, the State government developed a Learning Enhancement Programme (LEP). For the first three years until 2017, the administration was tasked with finding ways to enhance it. In July 2017, the state set up the Saksham Haryana Cell in the Chief Minister's Office comprising of professionals from Samagra, a mission driven governance-focused entity. The 'Saksham Haryana' program was launched with the objective of making 80 per cent of government school students in Haryana grade-level competent.
Officials also felt the need to think of ways to ensure maximum involvement of all parties concerned in their drive to improve the critically sub-par educational standards of the learners.
The Chief Minister's Office, the School Education Department, District Magistrates run district administrations were the key drivers of this programme.
Along with them, the Chief Minister's Good Governance Associates (CMGGA)—talented young professionals recruited by the state government to act as catalysts for change on the ground, became important cogs in the movement too. Under Saksham, one associate oversees a district, two for three districts. Another key element of this programme was to encourage one district to emulate the best innovative practices from better performing districts.
"So, if a block feels that 80% of its students have achieved grade level competence in Maths and Hindi across Class 3, 5 and 7, it nominates itself under Saksham Ghoshna, and these claims are then assessed by a third party. In the case of Haryana, this third party is Gray Matters India, an educational assessment company," says Dr Gupta.
Initially, 10 blocks had nominated themselves, but only 3 were declared as Saksham back in December 2017-January 2018. A few months later, 26 out of 81 blocks in the state had been declared Saksham, informs Dr Gupta.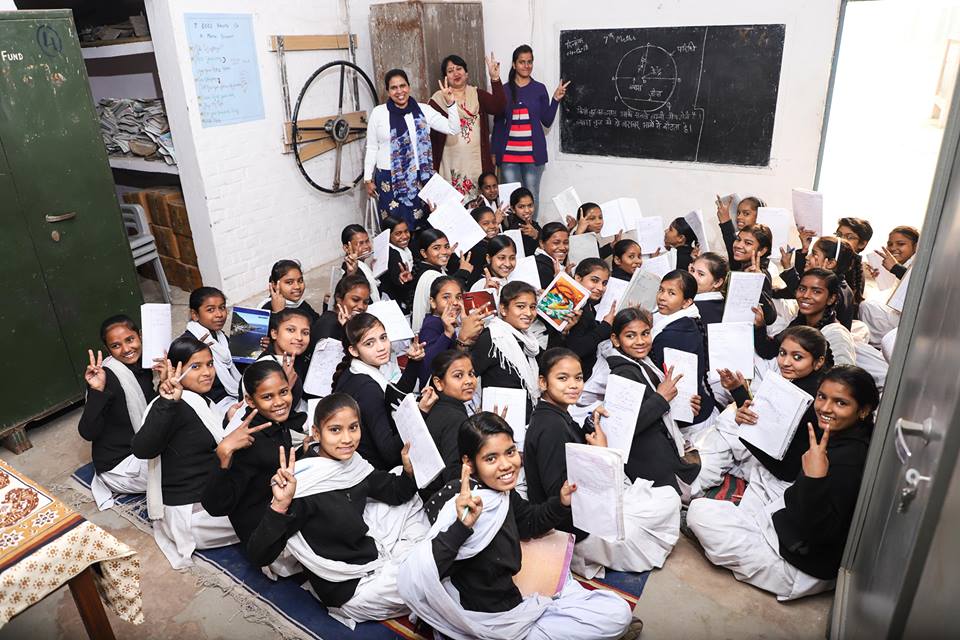 Key concerns
The initial focus of the Indian education system was on access—that every student must get enrolled in a school. Now that we have more or less ensured educational access in large parts of the country, the narrative has now shifted to quality of education based on the outcomes of learning.
How do you build capacity in both students and teachers? According to Dr Gupta, the Haryana model focused on three key parameters—mentoring, monitoring and motivation.
Mentoring
LEP mandated the teachers to spend the first hour of every school day to bridge past-learning gaps. Utilising manuals developed by State Council of Education Research and Training (SCERT) with support from a Delhi-based non-profit, every morning teachers focused on proficiency levels of lower classes to help students overcome their learning gaps. Initially, 40,000 teachers across 119 blocks received these manuals.
"Earlier, we were doing a lot of teacher training and spending vast sums, but didn't know what particular competencies required redressal. Now, it's focused and result-oriented," says Dr Gupta.
With inputs from Samagra, the Haryana government developed a teacher training online course called 'DigiLEP'. The course was shared on a network of WhatsApp groups connecting school teachers. Based on core competency concerns, the course contains videos which provide regular training and mentoring on remedial learning. Also, 1000+ videos have been crowd sourced to enrich the content for remedial training.
To ensure this system works, the government keeps a tab on how many times a video is downloaded, the number of views and their duration. So far, according to the government, more than 77 per cent of elementary schools have engaged in over 30,000 hours of training.
Monitoring
In April 2018, the school education department introduced an assessment dashboard called 'Saksham Adhyapak' which kept tabs on student learning levels. Not only does it show the performance of students across different subjects, but also marks learning outcomes and particular concepts that they struggle to understand so that teachers can address them.
Data for this dashboard is generated through standardized monthly assessment tests (MAT) in the state. Following each exam, the teachers are required to enter data online. Also, once every two months, government officials conduct regular inspections across various schools. The officials ask randomly selected students to answer certain questions and record learning levels of students on a standardized academic monitoring document. This data is also entered in the online dashboard.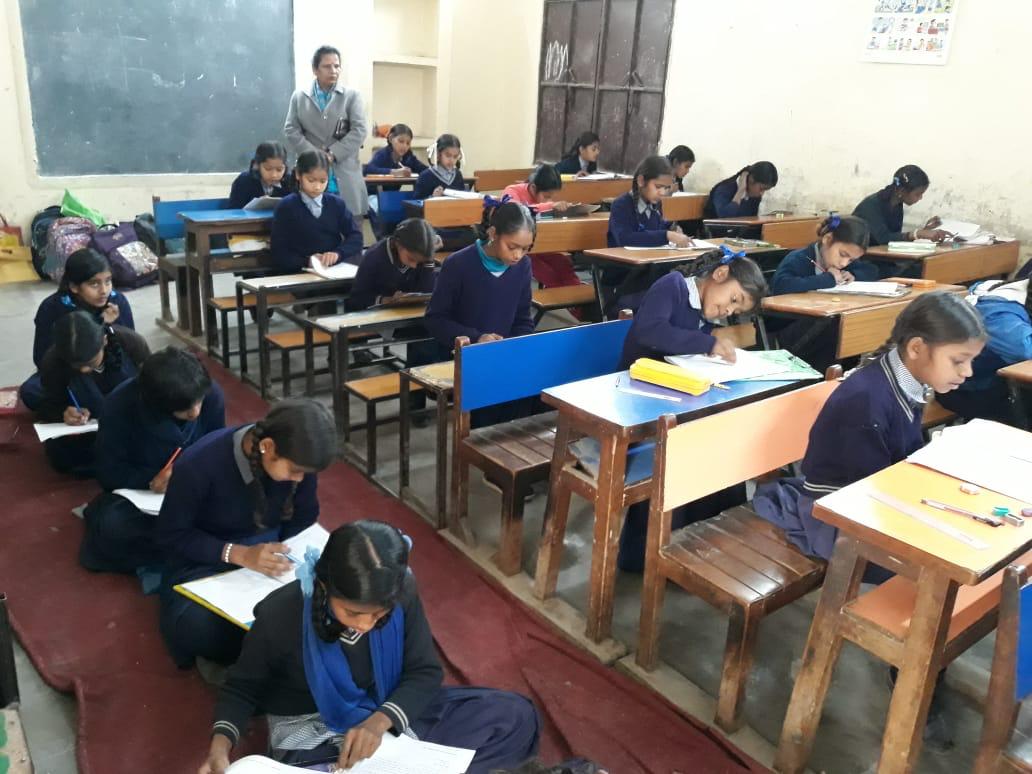 This has added an element of gamification into the entire process. With this dashboard accessible to teachers and government officials, there is data comparisons between schools, blocks and districts.
"Moreover, as a result of this system teachers are realising for the first time that a whole host of agencies and officials from the District Magistrate, Block-level officials, the Chief Minister's office and even the local media are closely monitoring the progress of this initiative by keeping a check on the teachers. If you are being watched, you take greater care in maintaining performance levels. With extensive media coverage, they also receive a lot of encouragement for introducing different teaching methodologies," argues Dr Gupta.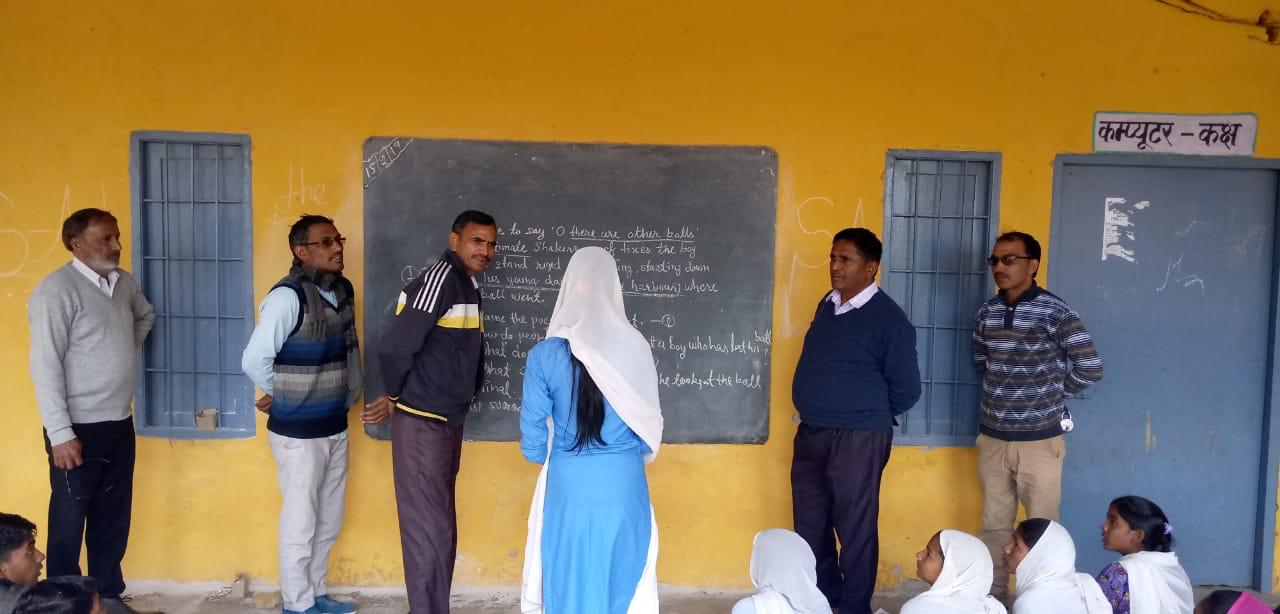 Motivation
"There were certain factors which were demotivating our teachers. For their HR matters (promotions, leaves, transfers, etc), for example, they were struggling a lot and as a consequence unable to focus on teaching. We streamlined this process, so that they don't get demoralised. For starters, we are doing away with service books—a booklet all teachers carry with them like a bank passbook which contains details of their employment background—and shifting it online to an e-service book. As a result, there is no paper movement for any kind for leaves, transfers or promotions. By the end of May 2019, we are looking to make this all online," informs Dr Gupta.
What the officials realised right in the beginning was that when children actually start learning, they start demanding more knowledge. On the other hand, teachers also got very enthusiastic, so they also thought they should be doing more adds Dr Gupta.
Thus, without any prompting from the State government, the teachers started applying the same expertise to teaching English besides Maths and Hindi. Achieving grade-level competence at this juncture in English is very difficult, but teachers have taken this challenge on board.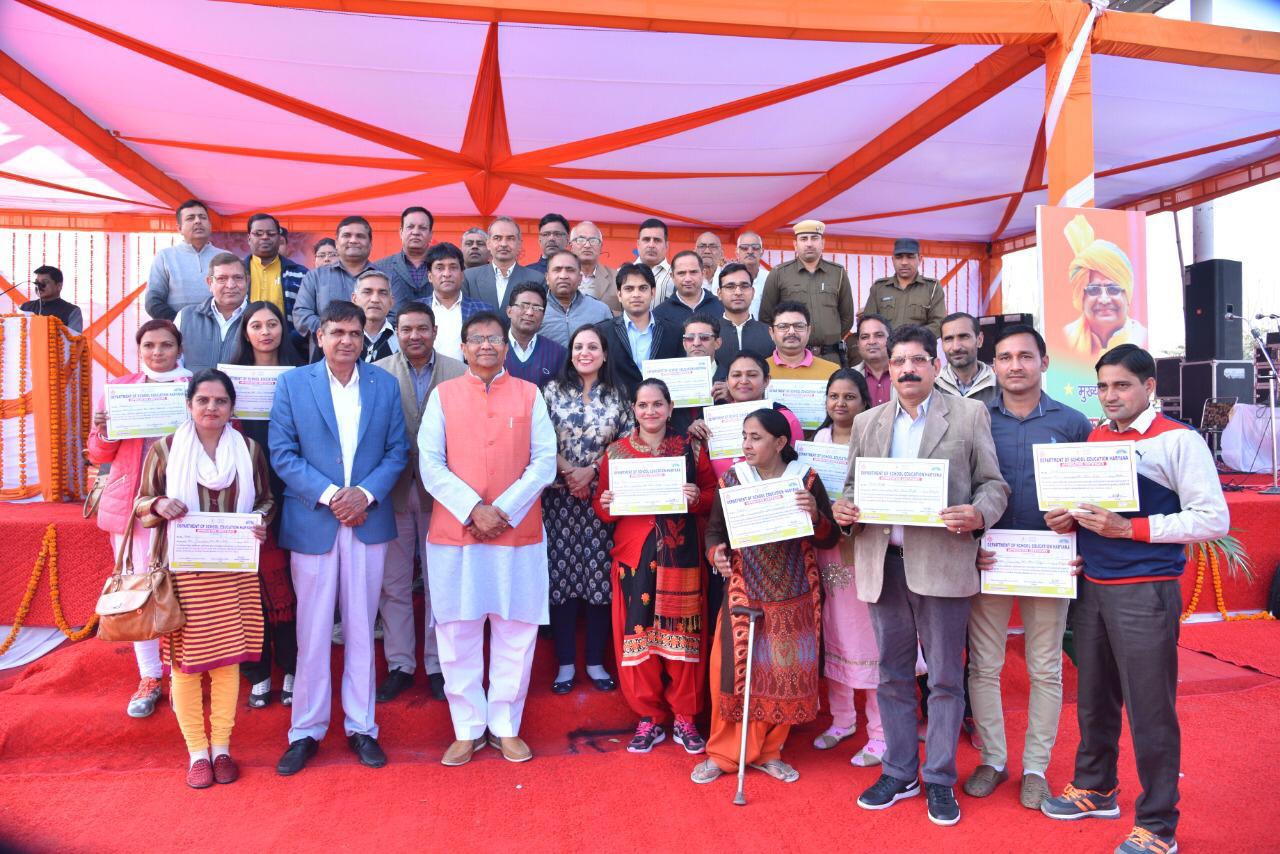 "That's when we decided to establish another category for blocks—Saksham Plus. Essentially, it's the same model, but blocks will nominate themselves if they feel 80 per cent of their students are above grade-level competent in English, besides Maths and Hind," says Dr Gupta.
A leading motivator behind any such initiative is inculcating the belief that targets like over 80 per cent grade-competency levels could be achieved. This was probably the biggest obstacle.
"First, we demonstrated that this mission could be accomplished, and then stakeholders like district magistrates, SDMs, block-level officials, headmasters, CMGGAs and teachers started learning from each other. Two months ago, for example, we conducted a workshop on two separate days with officials and CMGGAs from 11 districts each. We disseminated learnings from 26 successful Saksham blocks and 14 others nearing that status. They all came together as a team for the first time with the entire day packed with discussions and a lot of cross-learning," informs Dr Gupta.
When these officials went back to their respective districts, they had six to eight weeks to prepare for the Mega Saksham Round, which took place on February 12, 2019. As per latest figures, 68 more blocks have become Saksham. Today, the total number of Saksham blocks are 94. Out of the remaining 25, 14 are nearly Saksham and only 11 haven't come close.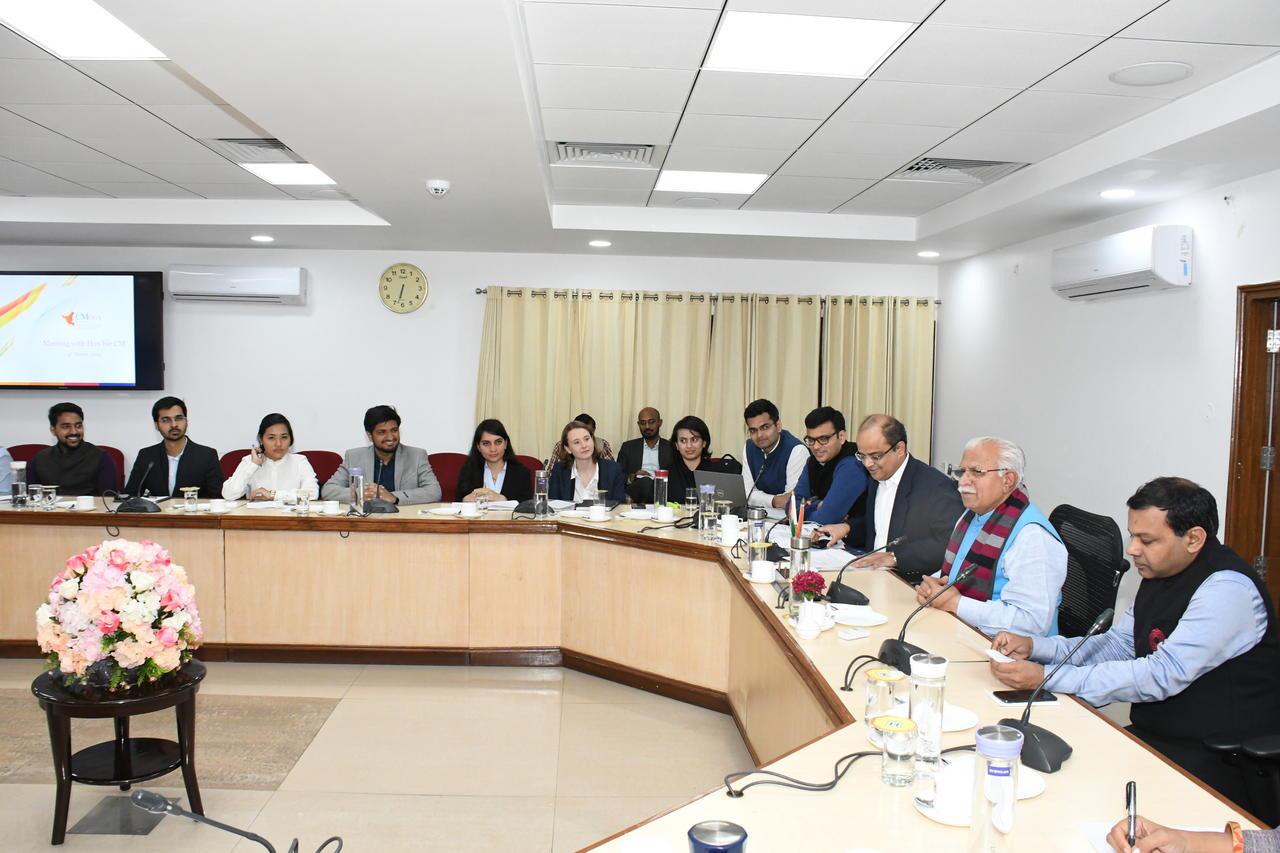 In May, the government will have another round of assessment, and they are confident that by that time all blocks in Haryana will be declared Saksham. Moreover, one block has achieved Saksham Plus status—Sampla Block in Rohtak district, which showed that more than 80 per cent of students in Class 3, 5 and 7 had acquired grade-level competence in English as well.
This is huge because English is a foreign language. There are four other blocks also nearing Saksham Plus, but they have fallen short by a very small margin. "This has given us a lot of confidence. In May, 35 blocks will be assessed for Saksham Plus," adds Dr Gupta.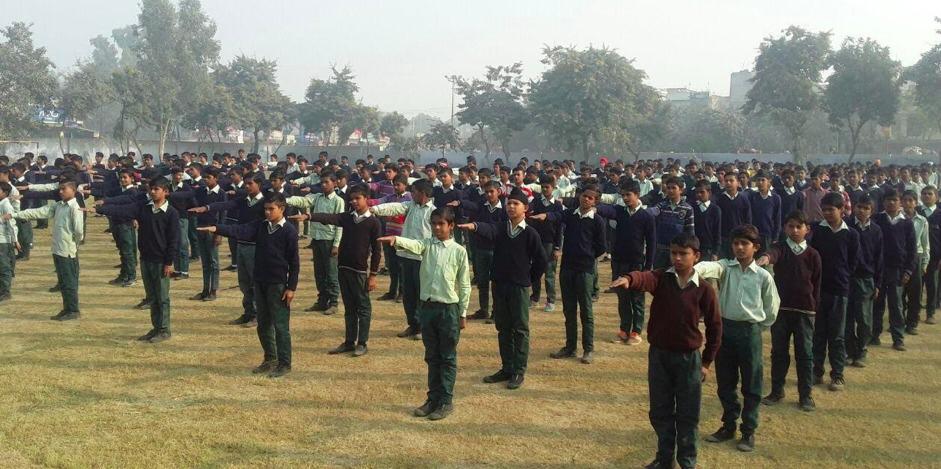 Involving Parents
To further the engagement of parents, officials came up with the concept of Mega PTMS (Parent-Teacher Meetings). These meets are conducted for the whole block for one day for Classes 1-8. Parents, particularly mothers, have begun to involve themselves further—an important criterion since they have the best understanding how their ward feels going to school.
Also Read: Employment to Agriculture: Meet the Startup Helping States Revolutionise Governance
Stunning results
From grade-level aptitudes standing at a mere 40 per cent just five years ago, the latest figures state that for 94 blocks, it stands at 88.2 per cent (Maths and Hindi). From a campaign, this has turned into a movement with teachers taking the initiative to take classes on weekends and national holidays.
Students are also more than happy to acquire more knowledge through these extra classes. "Learning has become very joyful, teachers are enthusiastic and the involvement of parents in the entire process has increased leaps and bounds," claims Dr Gupta.
To ensure these block assessment figures aren't biased, the government has hired a professional assessments agency to conduct these tests, which aren't like your routine inspections. In fact, these are applied tests, which measure a student's ability to apply their knowledge of different subjects to answer certain questions. This has ensured a significant move away from rote learning.
However, critics of the government have said that their focus has been limited to three classes and now three subjects. What about Science, Social Studies? What about Classes 9 to 12?
"Our answer was very simple. We have to start somewhere. From a hopeless situation, we had to devise a mechanism that could demonstrate successful interventions. Within 8-10 months all schools in Haryana will acquire Saksham Plus status and then we are going to think about how to carry the science subjects and Class 9-12. This is being driven by the Saksham Haryana Cell which sits in the Chief Minister's Office," argues Dr Gupta.
With successes in Haryana and Delhi, which has already received a lot of positive press for using innovative means to strength the public education system, there is real hope for students studying in government schools—a massive achievement considering all the negative stereotypes associated with them.
(Edited by Saiqua Sultan)
(The earlier version of this article stated that there were nearly 15 lakh students studying in government schools. Also, the earlier version stated that government school teachers were utilisling manuals developed by SCERT with support from the BCG. This is inaccurate. We regret the errors.)
Like this story? Or have something to share?
Write to us: contact@thebetterindia.com
Connect with us on Facebook and Twitter.
Tell Us More
We bring stories straight from the heart of India, to inspire millions and create a wave of impact. Our positive movement is growing bigger everyday, and we would love for you to join it.
Please contribute whatever you can, every little penny helps our team in bringing you more stories that support dreams and spread hope.