It doesn't matter what time of the day it is—six in the morning or twelve at night. If you are on the streets of Mumbai, then be prepared to be assailed by the aroma of piping hot and delicious treats.
Whether it is the savoury, fluffy idli & medu vada doused in mouth-watering sambar and coconut chutney or the fiery kebabs and shawarmas sold alongside Mohammad Ali Road, Mumbaikars take pride in the food they eat.
Writing about the food that the people in this city cannot live without will perhaps result in a 40,000-worded novella, but following is a list of 15 of those culinary delights that every Mumbaikar loves to devour!
1.    Akuri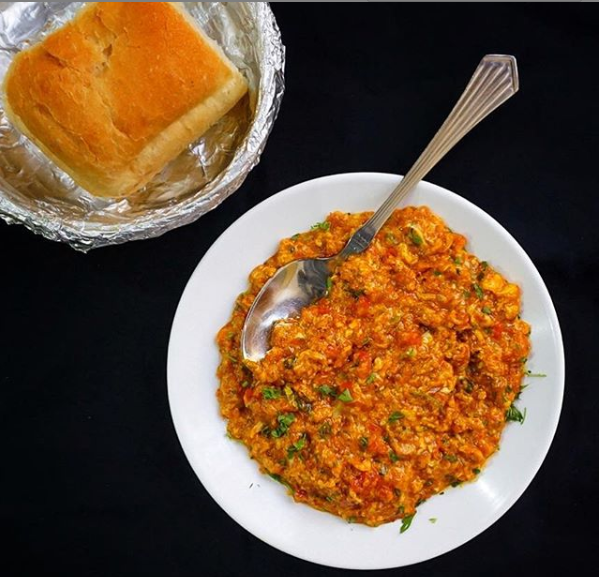 Another lesser-known version of akuri on toast is the Bharuchi akuri. Enriched with nuts and dry fruits, it derives its name from the city of Bharuch in Gujarat, where the dish is said to have originated.
2. Idli, Medu Vada, or basically, all the South Indian breakfast items that the Anna on the cycle serves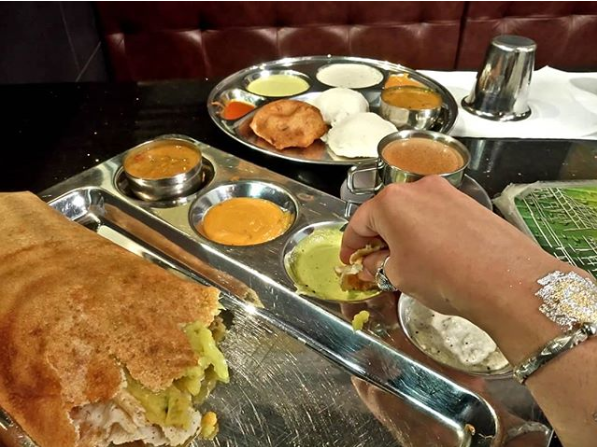 Medu vada is a deep-fried item (made from black lentil or urad dal), and is more like a savoury doughnut, with a crispy exterior and soft interior. More than the idli or the vada, the highlight of these snacks that can make or break them is the chutney and sambar served with them!
3. Vada pav
5. Zhunka bhakar
Zhunkar Bhakar serving stalls used to be quite the crowd pullers in Mumbai once upon a time. But with time, many of these disappeared due to competition. But the humble dish continues to be special for many.
6. Brun maska
Mumbaikars love their bun/brun maska and kadak chai (strong tea). The combination is a ritual for most of us. The pocket-friendly tea-time dish gained popularity in the city with the dawn of Irani cafes in the 1800s-1900s.
While in bun maska, the bun is soft, cut into half and coated with layers of butter, in brun maska, the bun is a bit crusty. Either way, the best technique of devouring it is dipping the bun/brun into hot tea and biting into its soggy sweetness.
7. Chaat
8. Falooda
9. Khaman/Dhokla
This Gujarati item made from a fermented batter of rice and split chickpeas is a popular evening snack for Mumbaikars. While Dhokla made with rice gram is white, Khaman which is yellow, is another variation made with chickpeas. Many people easily mistake Khaman for Dhokla.
10. Frankie
11. Kheema pav
This dish is served with buns or pav, coated in butter and toasted on the tava or flat griddle. For die-hard Mumbaikars, any hour could be eat-kheema-pao'clock!
12. Kebabs
From seekh kebabs to chicken tikka, gurda (kidney) or kaleji (liver)—charcoal grilled meat cooked on skewers served with freshly sliced onions and a squeeze of lime is an all-time favourite.
13. Kande pohe
A Maharashtrian snack, it is sometimes served with a spicy curry called tarri. More popularly consumed as is, this easy-to-make dish is prepared using processed flattened rice and is sautéed with chilies, onions, mustard and cumin seeds and curry leaves. Peanuts and sometimes cashews are added for flavour! The best way to eat kande pohe is to squeeze some lemon on it before diving right in!
14. Misal pav
This Marathi dish consists of a spicy curry or 'misal' made of moth beans or matki, other sprouts or lentils. It is served with farsan, sev or chivda on top and is garnished with onion and lemon for a slightly tangy flavour. Relished with pav, it can be eaten at all times!
15. Pav bhaji
Are you drooling, yet? Think we have missed any of your favourites? Jot them down in the comment section!
Like this story? Or have something to share?
Write to us: contact@thebetterindia.com
Connect with us on Facebook and Twitter.