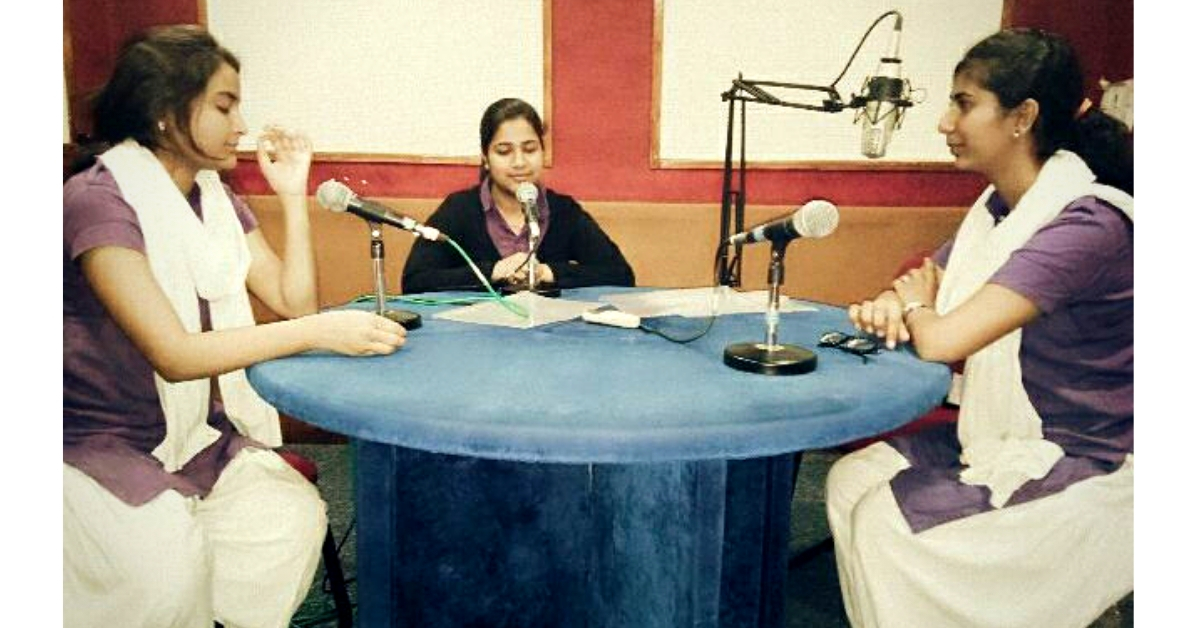 "Radio is a powerful but underutilised tool. Contrary to common belief, the power of listening is far more impactful than the power of seeing. In today's world, we seriously need the latter."
In a world with a burgeoning influence of multi-dimensional audio-visual content, community radio has managed to survive for more than a decade; and all because of the 'community first' approach.
A truly democratic platform—of the people, by the people and for the people—community radio, in its real sense is meant to create content for the benefit of society as well as individual upliftment and empowerment.
However, survival hasn't been easy, says radio artist Anand Deshmukh.
He belongs to a small population of people who have been driving the community radio movement for almost a decade. Their only goal is to create and maintain a democratic platform, where content creation is not decided based on trends, sensations, or TRPs, but on social issues of actual importance to the people.
Keeping this in mind, the 8th edition of the World Radio Day is going to be celebrated on February 13, 2019, with the theme, 'Dialogue, Tolerance and Peace.'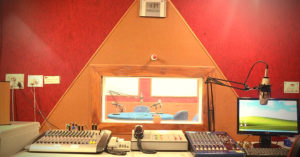 And, much like their mainstream counterparts, community radio stations will also join in the merriment, highlighting issues of real importance.
Here are five prominent community radio stations that have truly evolved to become the voice of the voiceless in India.
1. Radio FTII 90.4 FM, Maharashtra
Radio FTII, aired on FM 90.4, travels from one community to another explaining the marvels of this platform and how, individuals, as well as community groups, can use it to communicate their issues, without any burden or a trail of cumbersome formalities.
Having launched in 2006, at the Film and Television Institute of India in Pune, Radio FTII, soon emerged as one of the most prominent community radio stations in the state, highlighting several health-related issues that were ailing the communities.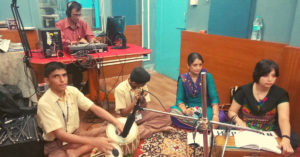 Speaking to The Better India, Sanjay Chandekar, the station manager said, "Over the years, we have conducted Tuberculosis communication programs, climate change awareness programs, and have also worked on adolescent issues, especially with HIV- AIDs affected youth. It is a powerful medium, not because of the technology, but because of people participation."
This year, for World Radio Day, Radio FTII will organise an artistic discourse in Marathi, called 'Saad-Pratisaad' by three progressive women writers who will also present a special hour-long program based on this year's theme.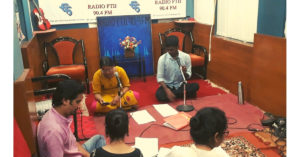 Talking about the current state of community radio in India, Chandekar added, "Contrary to popular belief, the habit of listening to the radio still lives in the rural areas, and we hope it continues and expands across the country, even in the urban areas. After all, a community radio system is a unique platform which provides the opportunity to transform people from being mere listeners to producers."
2. Radio Udaan, Punjab
Born out of the desire to reach out to individuals with visual impairment, Radio Udaan began its flight in February 2014.
An online community radio station, the primary objective was to bring together people from all over the world to form an inclusive and empowering community which is free from all stereotypes.
Produced and webcast by a group of 30 visually challenged individuals, this station was the brainchild of radio jockey Danish Mahajan. Today, after five years of continuous hard work, Radio Udaan boasts a reach of more than 100 countries to over 20,000 listeners every month.
"Radio is a powerful but underutilised tool. Contrary to common belief, the power of listening is far more impactful than the power of seeing. In today's world, we seriously need the latter. And, so, every year, on World Radio Day, we make an effort to spread this message to our listeners, while adhering to the set theme by UNESCO. This year also, we will create a concoction of entertainment and awareness to talk about tolerance and peace through substantial dialogue," said Danish to TBI.
3. Apno Radio, 90.4 MHz, Rajasthan
Operating at the frequency of 90.4 MHz, under Banasthali Vidyapith, Apno Radio is Rajasthan's first community radio station. Launched in 2005, with an objective to promote self-reliance and women empowerment, it focuses on several social issues ailing the rural communities of the state.
Speaking to TBI, Lokesh Sharma, station manager and faculty member, said, "We have been exploring an array of social issues, including the education of women, the importance of health and nutrition, agriculture, environment and community development. One of our most prominent programmes focus on eliminating social evils like child marriage which is extremely prevalent in this part of the country."
However, he added that the communities cannot be truly empowered just through listening. Active participation is crucial.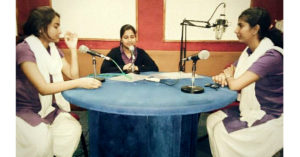 "To ensure participation of community members in designing and producing the shows, we also organise radio production workshops to train them in radio production and presentation techniques. So far, we have trained over 100 village volunteers, and are working as community anchors and RJs," said Lokesh.
4. Vidyavani, 107.4 FM, Maharashtra
Based out of the Savitribai Phule Pune University (SPPU), Vidyavani is a prominent community radio broadcasting in Marathi, English and Hindi, since 2005.
As Pune's first community radio, it has been reaching out to communities in and around the city, airing programmes related to civic issues, education, health, etc. As a campus radio station, it also caters to students of 650 colleges, affiliated to the university.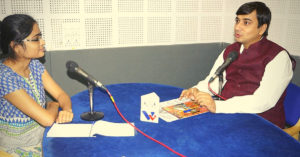 "All our shows concentrate on being informative and are mostly student-centric. In addition to that, a platform like ours is a fertile ground for people participation, where they can not only showcase their talents but can also raise concerns about pressing social issues and find solutions to those," said Anand Deshmukh, director, Vidyavani.
One of its most popular shows is a sports series called 'Match Point.'
"Champions from various fields, like chess, athletics, swimming, and wrestling, including Padmashree and Arjuna awardees, have participated in the show and shared their insights on sports in India and career opportunities in it," he added.
5. Vasundhara Vahini, 90.4 MHz, Maharashtra
An agro-based radio, located in Baramati it also reaches out to nearby rural areas, and its tagline is—'a tool of social transformation.'
With its primary audience consisting of farmers and villagers, Vasundhara Vahini focuses on various farming-related issues, like sustainable farming techniques, organic farming, new varieties of seeds, updates on the commodity market, weather forecast, various pesticides and medicines, etc.
---
Also Read: Binaca, the Iconic Toothpaste That Lives On Through India's Most Loved Radio Show
---
"CR is a lot like local radio, but what sets it apart is its reliance on the community for its survival, and so in the process, it gives voice to the voiceless. The community interacts with the radio station by writing letters or through SMS and phone calls about various programs broadcasted. We also have live phone-in programs to promote community interaction," said the station-in-charge, Yuvaraj Mohan Jadhav.
Like many other radio stations, these Community Radios will also create community-centric programmes in their respective interpretation of the universal theme, dialogue, tolerance and peace.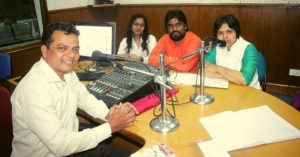 "This year's theme effectively reflects our principles, as at its core, Community Radio is all about bringing peace, tolerance and inclusivity through the power of dialogue," concluded Lokesh.
(Edited by Gayatri Mishra)