Recently, I went on a field trip to Tumakuru with the SELCO foundation, an NGO which is bringing solar energy to the various rural corners of India. Here's what I learnt.
As the sun moves westward, villagers across India take out candles and oil lamps from the shelves. There has been a power cut for a few hours, and no one knows when it will be restored.
Life in the village is unpredictable in this regard, is what I was told by people who come from a rural background.
However, in this age, when villages are equipping themselves with modern, electronic machinery, wouldn't an event like this bring everything to a halt?
As per this report, the country's solar installed capacity reached 25.21 GW as of 31 December 2018, and Solar power has been implemented on several scales to power lights and fans in urban and rural India.
But can it go beyond these domestic necessities and facilitate the livelihood of villagers?
These were the questions running in my mind, as I embarked on a field trip from Bengaluru to Tumakuru with the SELCO foundation, an NGO which is bringing solar energy to the various rural corners of India.
SELCO has worked in various villages across Tumakuru, and this trip would be the perfect way to see the kind of work they are engaged in.
Our first stop was a pig-rearing community.
The tight-knit community of about 200 people live in tiny huts that have roofs made up of either tin or clay tiles. About 10 of the total 50 houses had solar panels installed on the roofs.
"We use phones which need to be charged, we have televisions and mixers at home which cannot be used if there's no electricity. And in an area like ours, power cuts are quite frequent. In addition to the high electricity bills, we also had to spend about Rs 15-20 every day on kerosene and candles. We were approached by several politicians and even media personnel who promised to find a solution to our rising electricity bills. But nothing happened," said 43-year-old Ramakka.
Let me give you a brief context about how expensive even Rs 15 is to the community.
While the people earn anywhere between Rs 200-300 per person per week, the electricity bill is rarely below Rs 1000, even for a one-room house. Add to that the costs of candles and they are left with very little money for their own expenses.
But when SELCO approached them with the idea of solar energy, the community was sceptical.
Solar-powered lights were not uncommon, but how would it operate their television, refrigerator and chargers?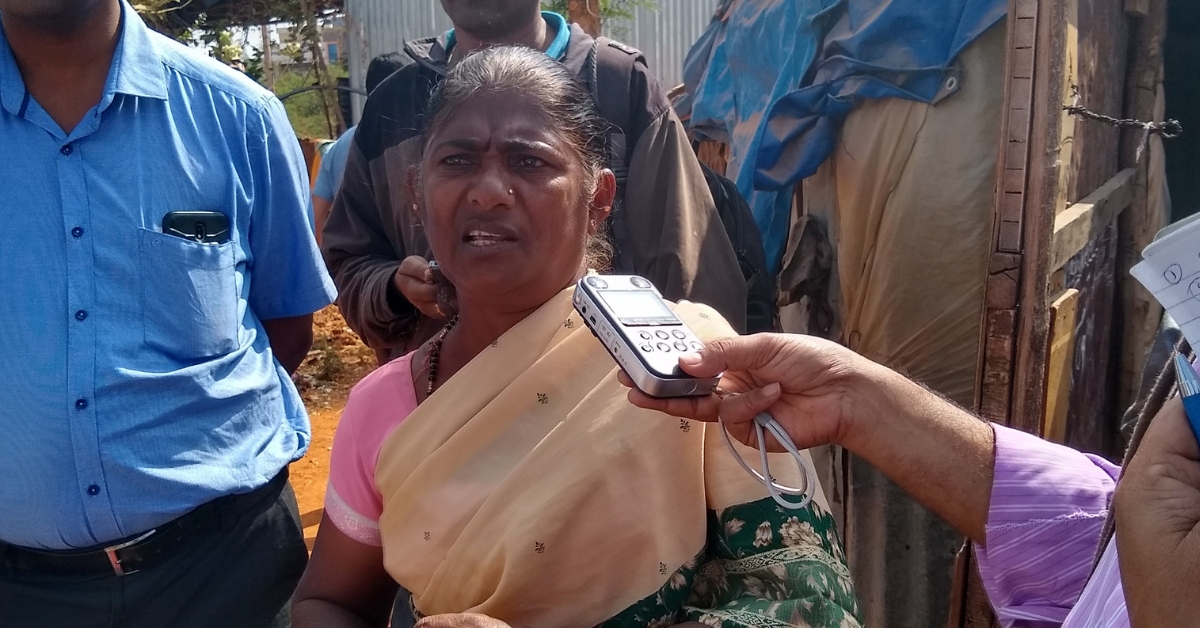 Speaking to The Better India, Roshan, a representative of the NGO says, "Finance is the primary challenge for these communities. If we tell them that the panels will cost about Rs 10,000, they will straightaway refuse. But ask them to pay Rs 15 every day for just 2-3 years, and they are on board! They spend this money on kerosene anyway, and the panels lead to reduced electricity bills. So why not? They would have paid off the loan within 2 years, and also own the panel!"
As I spoke to other villagers from the community, I realised that only a few have adopted this "new" form of electricity, but its benefits are showing.
Vinoda, a mother of two, told me that if not for these panels, her elder son would not be able to study after dark. In fact, one of his friends was severely burned in a house fire, which was caused due to a candle.
"Now others can see how much we save and that the panels are completely safe. They are also asking about them," Vinoda tells us.
Elaborating on how a single solar panel will help the community's future, Sachin, another representative of the foundation said, "With the money, they save on their bills, they can fund their children's educations. These panels, installed two years ago, are the basic ones that they use for chargers, lights and mixers. We also have an upgraded system which will operate their TV sets."
The sun powers their hammers and sewing machines.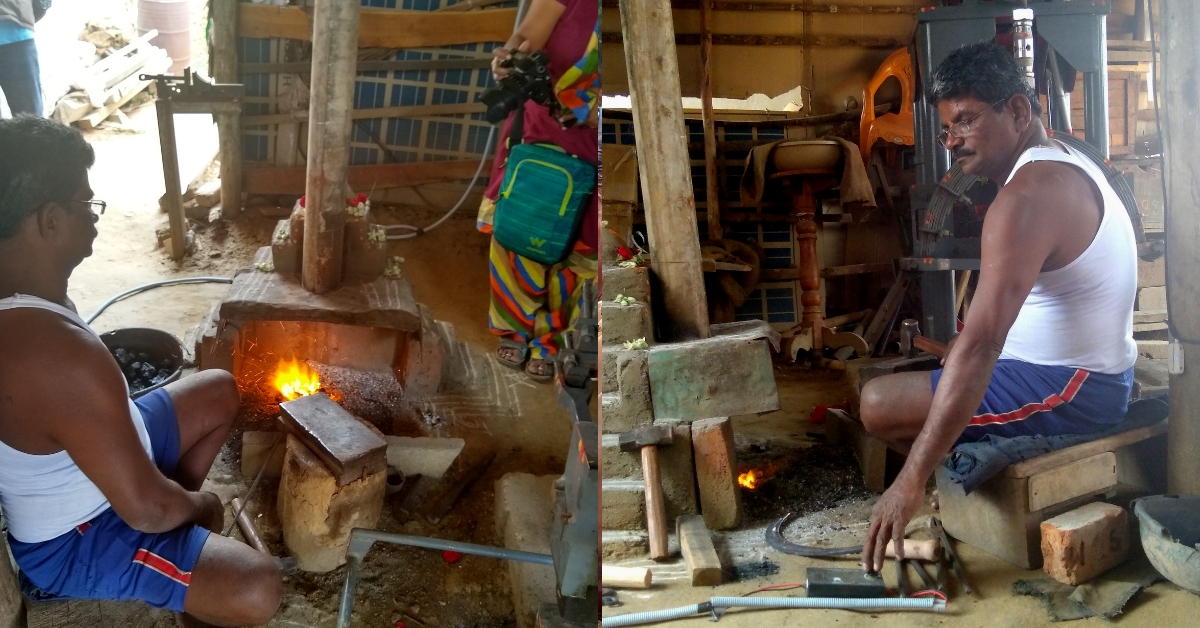 About half an hour away from this village is the village of Kalluru, which is home to a community of blacksmiths. Many of them live and work together.
There's a person assigned to blow at the fire that heats the iron. Two more workers hammer the rods continuously, to shape them. One of them is responsible for holding the rod tight while it is heated and shaped.
Even then, the group takes close to half an hour to finish making one sickle.
"We had to turn away many customers because we knew we couldn't complete the job in a day," Shamanna tells us while sitting on his wooden stool near a machine hammer.
A flick of a black switch and the fireplace comes alive. He holds an iron rod over it with a pair of tongs, increases the heat by just turning the knob. Within a minute, the rod is red hot, and Shamanna places it under the hammer.
He flicks another switch to start the machine, and it hits the rod. The blacksmith holds the rod there till the hammer hits it thrice, turns it once, holds again for another three hits and switches off the machine.
His sickle is ready within three minutes.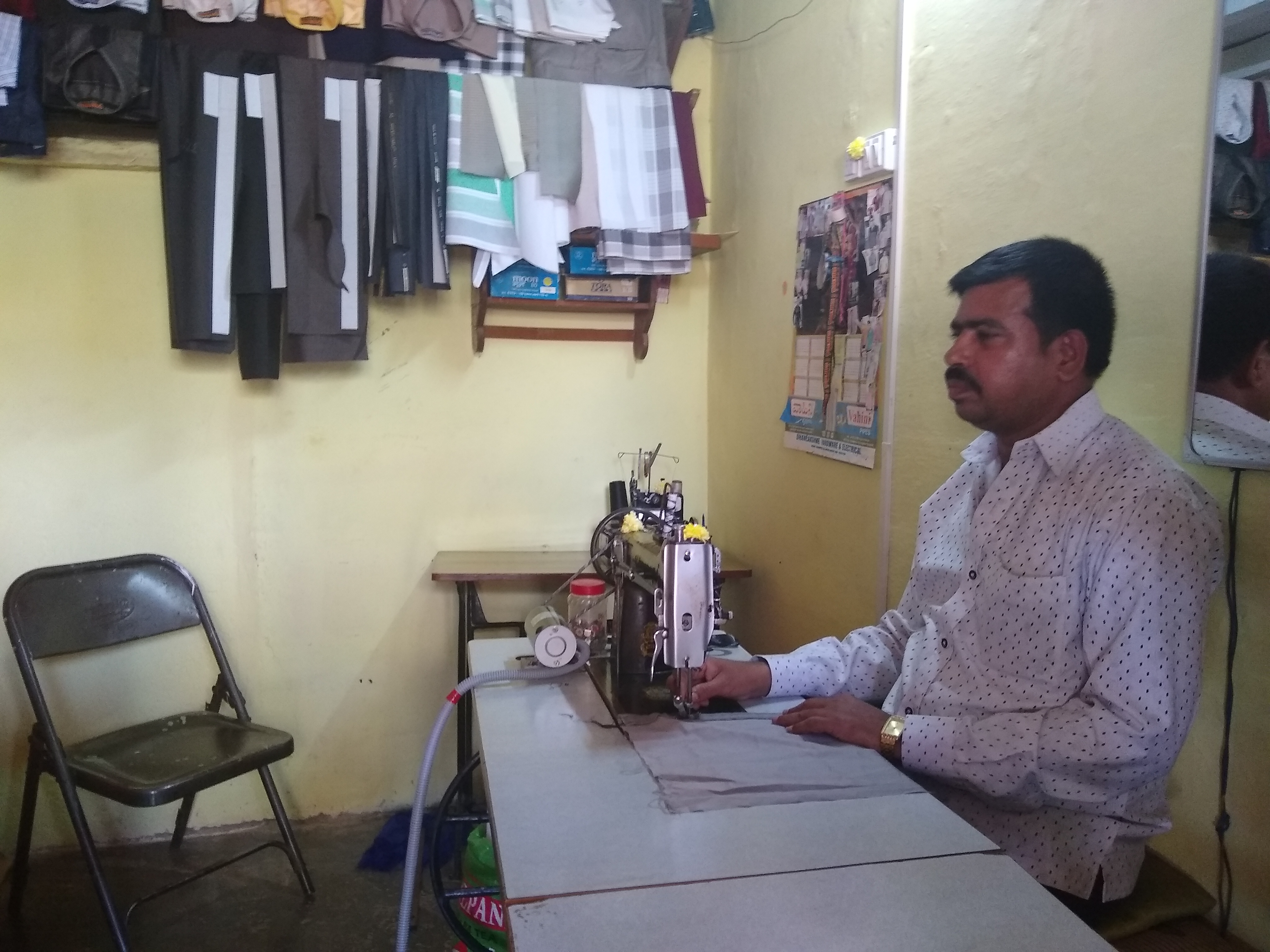 "This solar hammer and blower were installed just 20 days ago as a pilot project but are already showing great results. We used to be four blacksmiths working all day on a single tool. Even then, the results were never uniform because two people have different physical strengths. Each will hit according to his capacity. But look at the fine finishing on this sickle," says Shamanna while displaying the tool he just made.
SELCO's R&D team is continuously looking at how the village folk can benefit from urban utilities. The blower, for instance, is made from a CPU fan! Both the blower and the hammer are solar powered which means that the blacksmiths don't have to pay the high electricity bill or halt their work during power cuts.
"Since this is a pilot project, we haven't asked Shamanna to pay us any instalments yet," says Sachin. "We didn't want him to go into losses in case it did not work out. But 20 days in and he seems very happy. He says he can't calculate the savings yet but seeing that he hasn't turned away customers since the machine was installed, we can be optimistic about the outcome. The other three blacksmiths, who used to work with him are temporarily working in other workshops, but we are hoping that they too take up this sustainable solution."
The cost of the machine is Rs 1.4 lakh, but SELCO is offering him a discount of Rs 40,000.
Another beneficiary of these innovations is a tailor, whose shop is just a few feet away from Shamanna's. As is the case with other recipients, the tailor has also seen a reduction in his electricity bill and an improvement in production.
"He would close shop for a good two hours every afternoon because the power is not very reliable in this part of Tumakuru," Sachin told TBI.
"It's not just him. The women, who used to stitch in their spare time after finishing the daily chores don't have to stress their feet too much on the manual machine. A slight push on the button and the solar sewing machine starts, and that's about all they have to do!" he adds.
Photocopy your documents while you take a tea-break.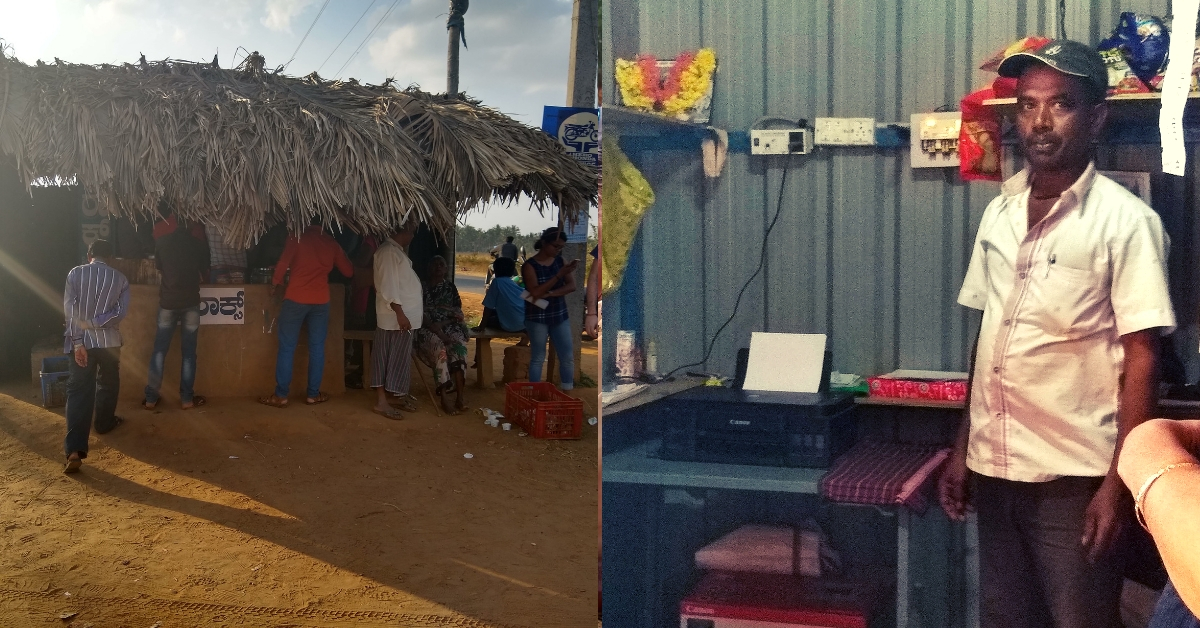 This particular model was piloted in the Kalahandi district of Odisha where it became instantly popular.
"Villagers often had to shell out a few hundred rupees to get to the closest town for photocopies of important land documents, identity cards etc. We implemented this solar "Xerox" (photocopy) machine in Kalahandi first and looking at the response we got there, we replicated it here, in Chelluru, Karnataka," Roshan explained.
In Chelluru, a small tea-stall, located near the Tehsildar's office, also has a solar-powered photocopy machine.
---
You may also like: How India Found Its Place in the Sun: 7 Facts About the International Solar Alliance!
---
TBI spoke to BK Venkatarangam, the Deputy Tehsildar of Chellur about the utility of the photocopy shop.
"The people who come to our office had to go to the town to make copies. Although it is just a 15-minute walk, they spent half an hour for a simple copy. And we need between 20-50 copies every day. Now, the shop is just a minute away and makes things so much more convenient!"
So, what did I gather from the trip?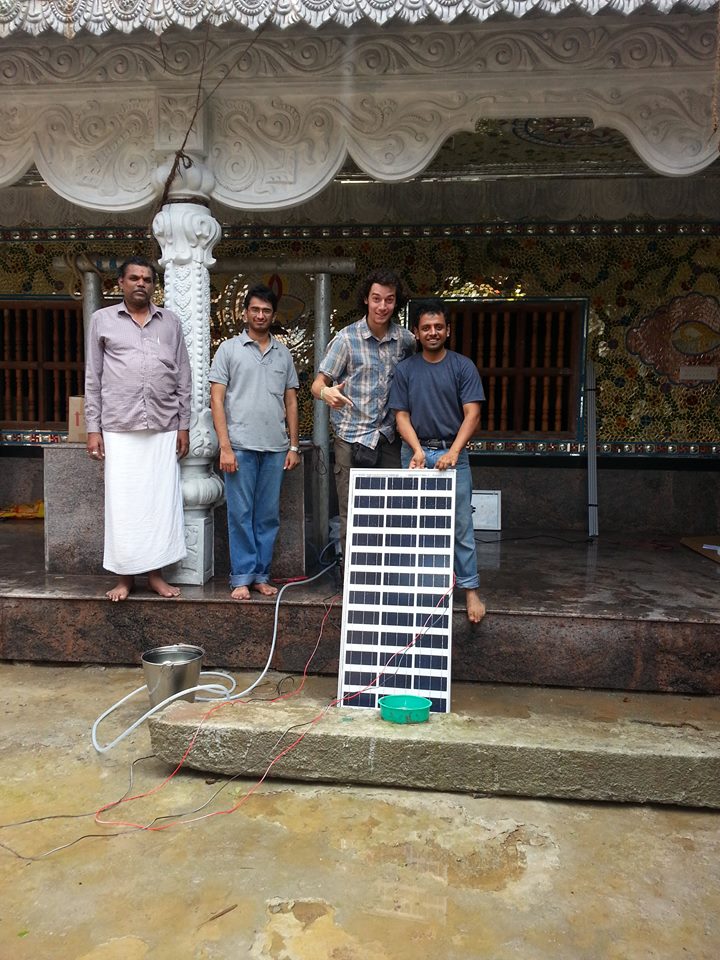 First, there is no doubt that for energy-starved Indian villages, solar power will light the way. Also, taking it beyond light bulbs and fans, and utilising it to increase the income and savings of rural families will empower them.
The innovations we saw in this trip were state-of-the-art technology, which will help rural India grow.
---
You may also like: 25-YO Karnataka Man Goes From MBA to Organic Farmer, Earns Rs 7-10 Lakh Yearly!
---
"A lot of people who work with us either come from these villages or know of them, which is how we initiate pilot projects. Once successful, we replicate them in other parts. So far we have been active in Karnataka, Kerala, Odisha, Maharashtra and Bihar. But we hope these innovations and others, are taken to other parts of India too," Roshan tells us.
Finally, the villages in Karnataka are seemingly open to experimenting with innovations like these. Even with close to 20 people repeatedly asking them questions, the villagers did not lose their patience and calmly responded to everyone.
Their success stories are proof enough that such models need to go to the remote corners of India.
(Edited by Gayatri Mishra)
Like this story? Or have something to share?
Write to us: contact@thebetterindia.com
Connect with us on Facebook and Twitter.
We bring stories straight from the heart of India, to inspire millions and create a wave of impact. Our positive movement is growing bigger everyday, and we would love for you to join it.
Please contribute whatever you can, every little penny helps our team in bringing you more stories that support dreams and spread hope.