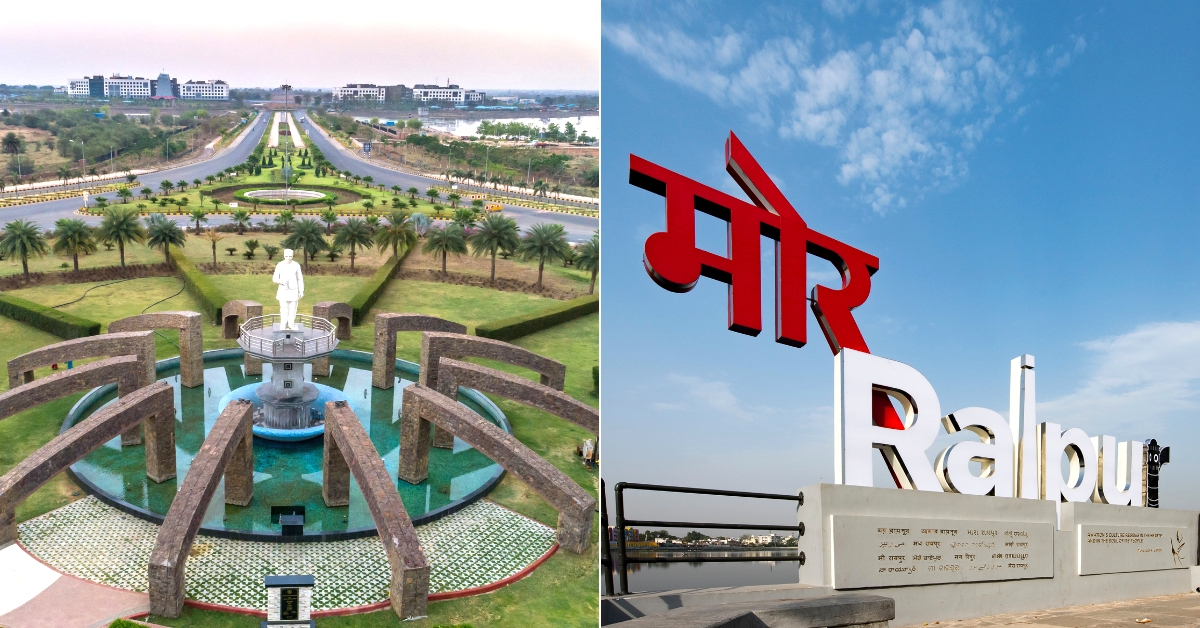 These three cities, with their plans, are surely a path to the future - where every city in India can be of a standard that we are all proud of.
---
This article is sponsored by the Government of Chhattisgarh.
---
It is easy to make assumptions when all you know about a place is from scattered and sensationalised news reports, or perhaps whispers. But even a cursory study on the ground reveals the hollowness of such easy claims.
So when we say "modern cities of India" where does your mind go? Mumbai? Hyderabad? Perhaps Ahmedabad?
But did you know that three cities of Chhattisgarh come under the Indian government's ongoing 'Smart Cities Mission'? And that these cities have showcased remarkable progress in innovative planning initiatives and citizen-centric governance?
The cities are Raipur, Atal Nagar (formerly known as Naya Raipur) and Bilaspur. Each of these three cities have been meticulously working towards earning their 'Smart City' tag. Through intelligent conceptualisations, each has carved a distinct identity for itself, with practices accredited as the best India has seen in recent years.
Let's have a look at them.
1. Raipur
The capital city of Chhattisgarh, how ancient Raipur decided to transform itself into a smart city is a lesson that cities across the country should learn from – a story of holistic development powered by the people.
Let's begin with the tagline, Mor Raipur, which means 'My Raipur' in Chhattisgarhi. Involving people in the process has been the foundation on which municipal authorities chose to move forward – to instil a sense of ownership and belongingness to one's city.
"Smart Raipur means different things to different people – but essentially it reflects an aspiration of the city and its people to become better, to come in the league of the best. This notion of smartness comes from the citizens' passionate desire that the city should be second to none. Each of the usual smart city initiatives in Raipur was redesigned to be powered by the people they affect.
"This meant involvement of people in all the 3Ps – Planning – Performing – Preserving. Planning is when you think about how to do it – Performing is when the project starts affecting the ground and the results start flowing in. The preservation bit ensures that the efforts of what we lasts longer than us," says Rajat Bansal, CEO, Raipur Smart City Ltd (RSCL), speaking to The Better India.
And to achieve this behemoth undertaking, the city has conceptualised and kickstarted numerous initiatives across different categories of operations that aim to create a holistic impact on the people.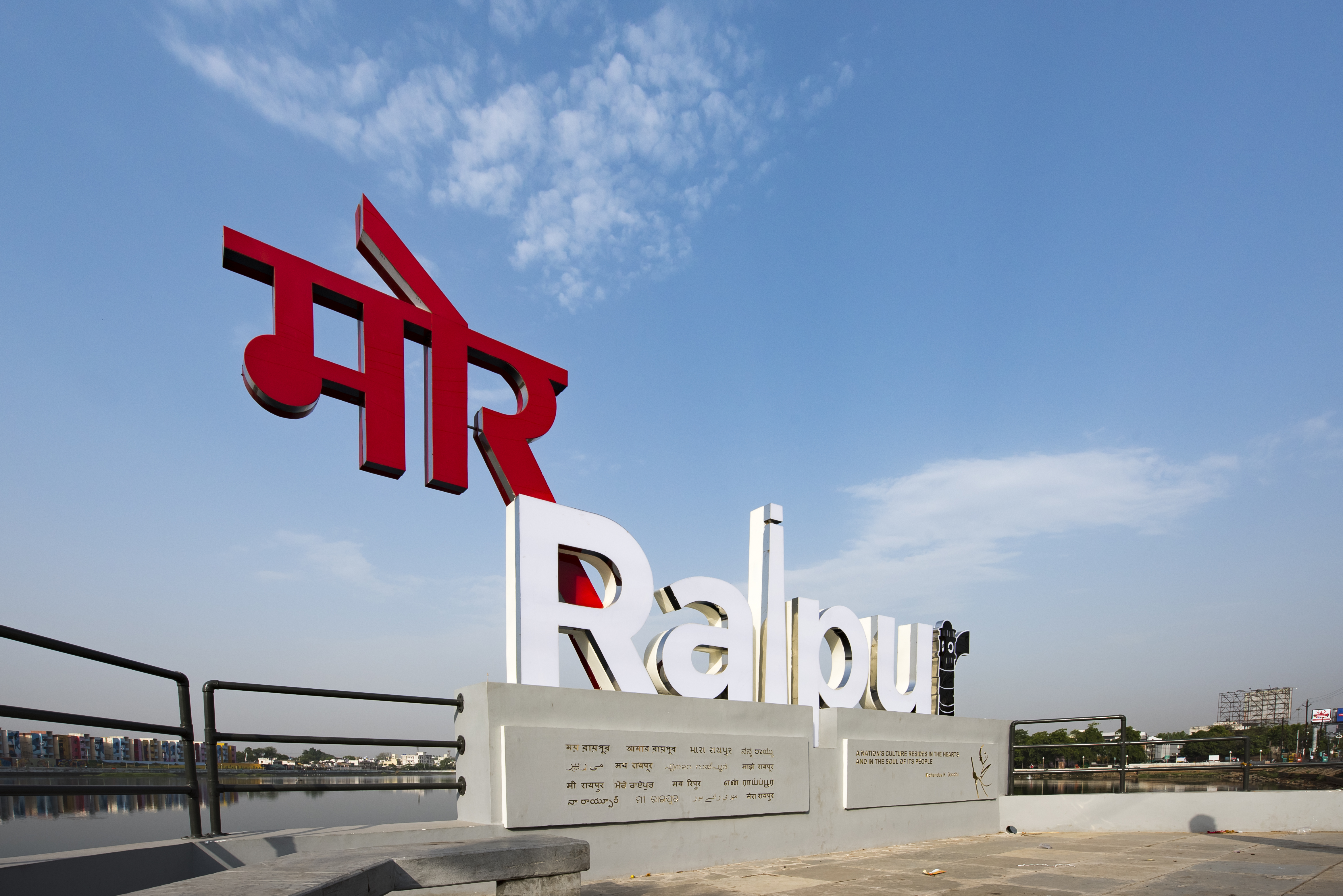 A prime example of such well-thought planning has been the redevelopment of the old Jawahar Bazaar, whose structurally weak walls posed a danger to the life and property of hundreds of shopkeepers and thousands of daily visitors.
All stakeholders were called in and presented with different plans worked out by the authorities along with their pros and cons. Interestingly, all the 170 shopkeepers in the area had no objection to the project and willingly settled, as they were given the freedom of allocating their own shops within the legal framework.
The result is one of the biggest market redevelopment projects undertaken by any of the smart cities in the country today!
Another remarkable people-powered initiative is the revolutionary 5AM Army campaign, which brought together citizens of Raipur to wipe out the unsanitary practice of open defecation. It literally comprises an army of civilians who start work at 5 am every morning. Such had been the group's effectiveness that the end of 2017 saw Raipur being officially declared ODF.
Innovative projects like Think Raipur and Teach for Raipur actively engages people keen on utilising their free time and resources by volunteering for their city. The first project aimed to empower every Raipurian by generating good ideas for their city's development while tapping into their entrepreneurial and innovative potentials.
The ideas weren't just recognised but also rewarded, with prizes worth ₹15 lakh and funding available up to ₹10 crore for the most viable and sustainable ideas.
The second project invited anyone with basic educational requirements to volunteer as teachers at government schools, with the goal of filling the absence/lack of teachers that exists in many public schools across the city.
For compassion, the Neki Ki Deewar campaign was unfurled recently as a gifting campaign.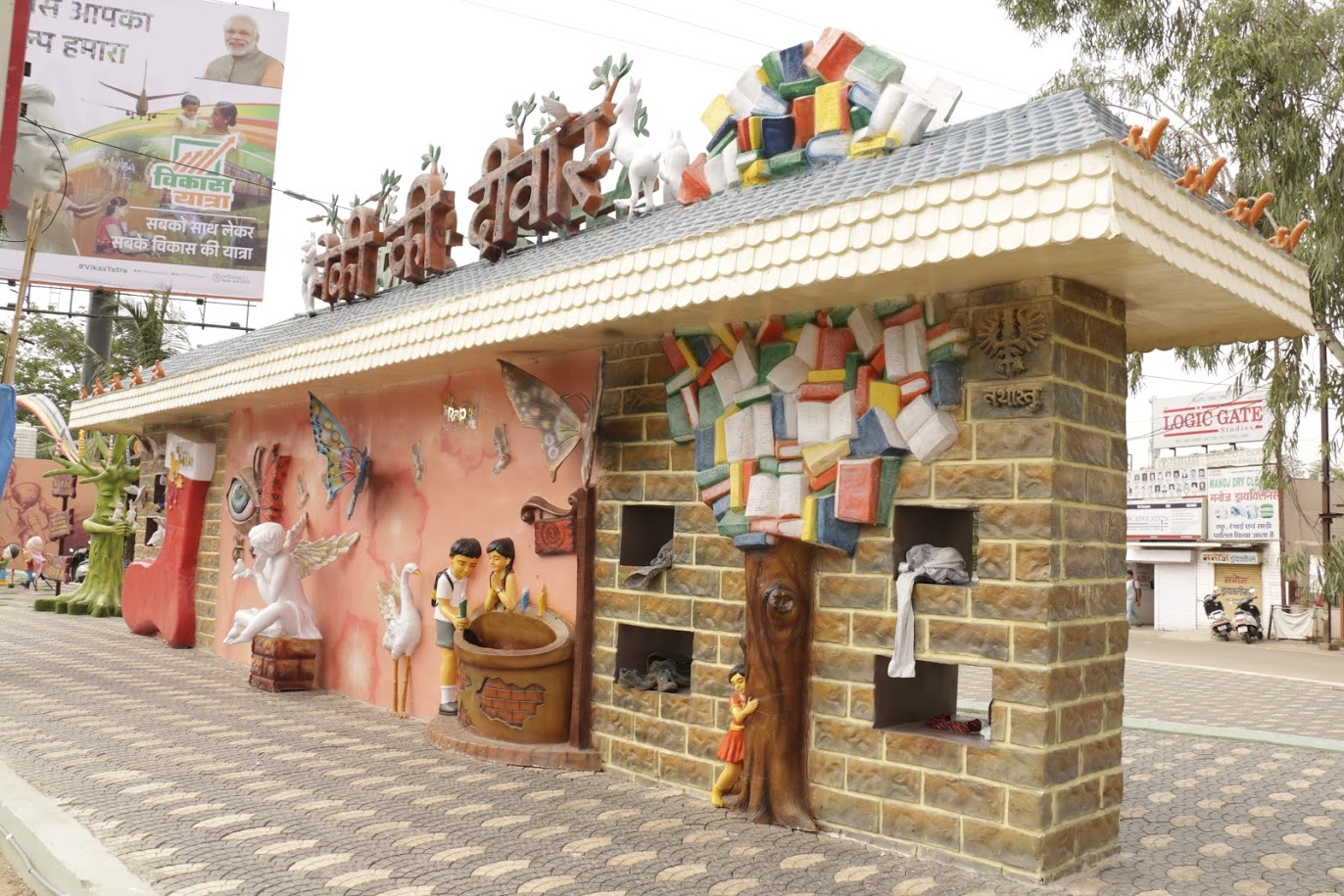 It paved the way for anonymous gifting and the dignified receiving of charity. Different locations across the city were identified for this purpose, which regularly sees people dropping off articles and things that could then be picked up by underprivileged people for use.
Another unique example of the active participation of the public, as Bansal points out, had been the Selfie-with-Plant campaign.
"For the first time, people were given a platform to plant a tree in the right season and geo-tag it on the Mor Raipur App. The result was fascinating, to say the least, wherein within a month more than 8000 plants were geo-tagged! This pool of crowd-sourced information not just allows us to monitor funds better but also helps use technology to preserve nature," he adds.
2. Atal Nagar
As one glides on the impeccable road from Raipur to Atal Nagar, formerly known as Naya Raipur, the fact that a distance of 20 km exists between the both is barely noticeable.
What had once been a vast stretch of barren land with a few villages, today stands India's first integrated green-field smart city, whose exceptional planning and visionary initiatives are being touted as one of the best in the country.
Envisioned to become a complete and vibrant city, which includes being the capital of Chattisgarh while resting on a foundation of transit-oriented development and environmental sustainability, Atal Nagar is as smart and green as it can get.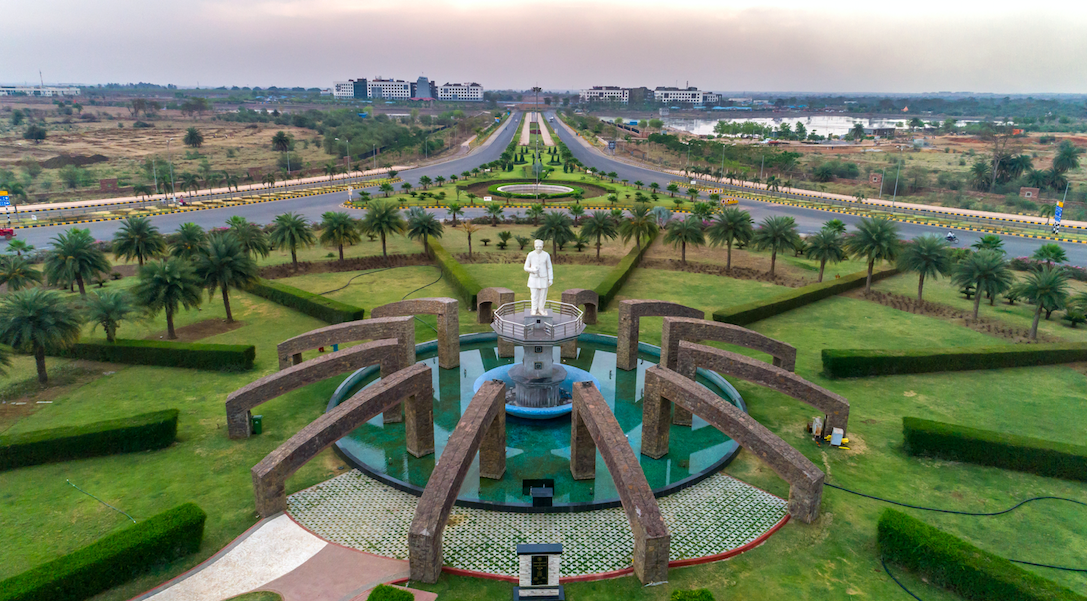 From major eco-development projects that mandates every building in the city to be equipped with rainwater harvesting, solar energy and Internet connectivity to an innovative utility corridor that would enable services such as water supply, sewerage, telecom and electricity—all efficiently ensuing underground, the more you know about the city's fantastically planned initiatives, the more impressed you'd be.
About 27 per cent of its land has been earmarked for afforestation and greening initiatives, with the vision of making the city boom in the lap of nature.
Also, Atal Nagar bears the rare distinction of being a 'zero discharge' city with decentralised sewage treatment and has advanced water management projects, that include wastewater recycling, smart meters, rainwater harvesting, and green infrastructure to keep stormwater overflow at bay.
Furthermore, Atal Nagar has all its streets illuminated with network controlled energy-efficient LED lights along with cycling tracks that have been laid across the city to encourage non-motorised commute system. And for those who love walking, Ekatm Path, a 2.2 km long boulevard has been dedicatedly laid down.
Another incredible facet of Atal Nagar is its Jungle Safari, a man-made forest safari right in the cityscape precincts, which is also Asia's largest ever!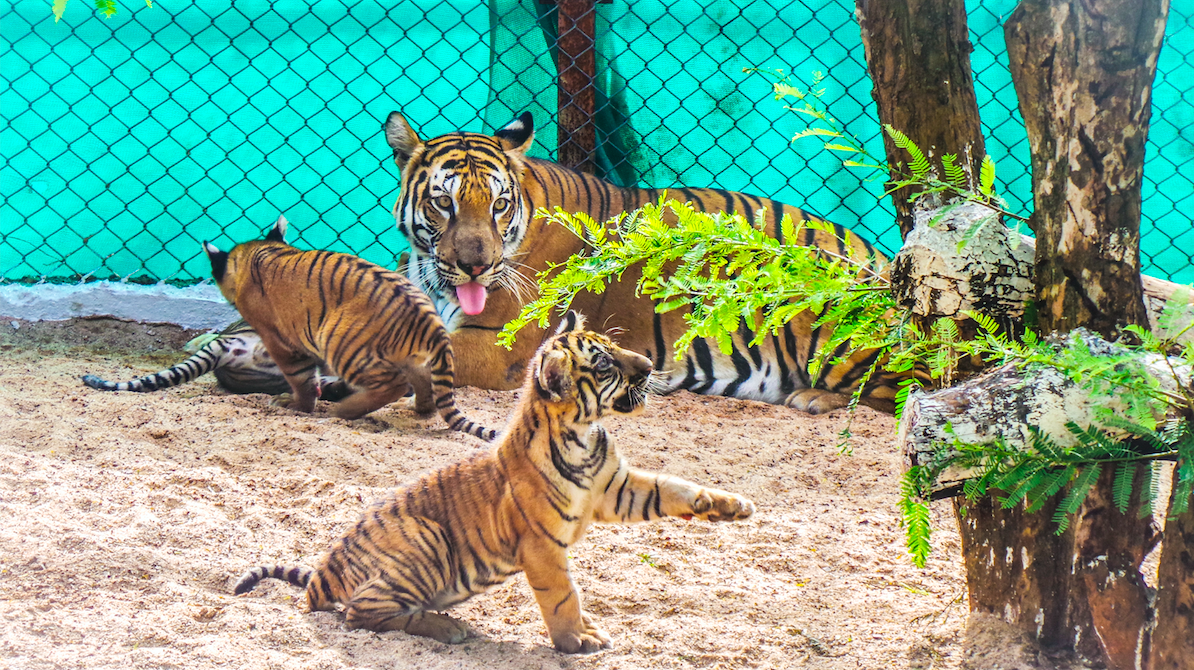 The residential areas have been envisioned as energy and waste efficient, where your house will not just have round the clock potable water supply and rainwater harvesting facility, but also get wastewater recycled. This recycled water is then utilised for watering the plants and trees across the city: killing two birds with one stone!
The best part, however, includes the digital utility services that the residents of Atal Nagar will be experiencing in the future. From paying one's tax, bills, commute passes and municipal services to a traceable grievance redressal system that ensures transparency through online accountability of all public offices, one can avail all these services by linking their registered mobile numbers to this system.
"Inclusiveness, making the city green, transit and job-oriented development as well as making the city accessible for all sections of society are areas we are trying to focus on after having extensively worked on infrastructure, bringing smart elements in and getting smart technology that would monitor how the city functions. This is the next stage that we are trying to move towards," says Rajat Kumar, CEO, Atal Nagar Vikas Pradhikaran (ANVP).
Remaining attuned to the Smart City model, the ANVP has focused on involving citizens since its conception.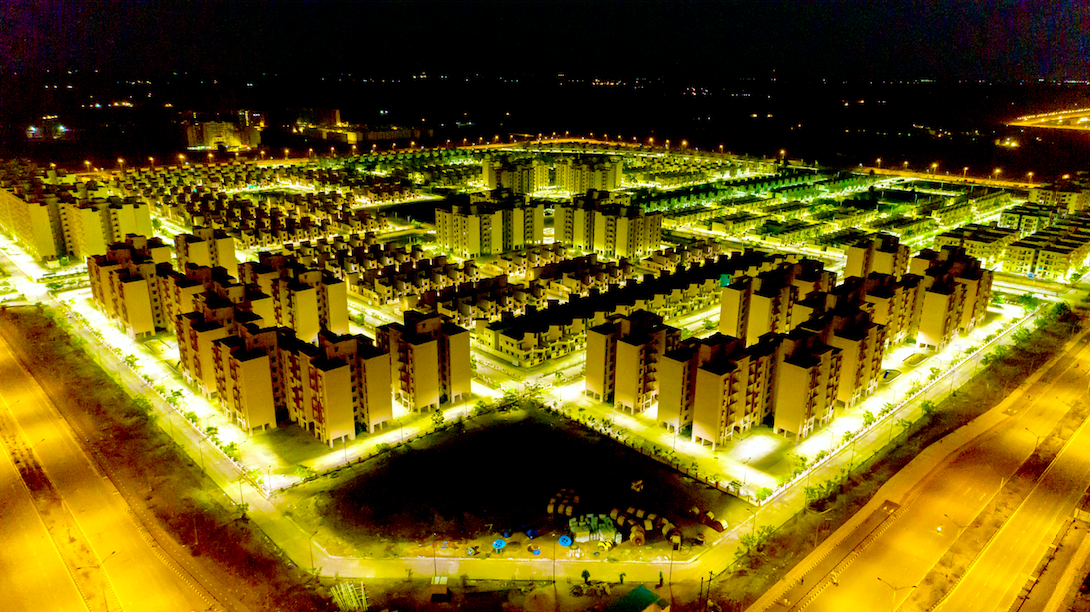 It has been achieving this by conducting various online surveys that invite innovative ideas, demands and suggestions from the people towards the fast-rising city's planning and development.
The city also incorporates a centralised, digitally propelled Integrated Command and Control Centre (ICCC), which was inaugurated by PM Narendra Modi on June 14.
A first of its kind project in the country, this system makes optimal utilisation of collective intelligence for city management by bringing together physical, institutional, social and economic infrastructure under a single umbrella, keeping the quality of life for the citizens of Atal Nagar at the forefront.
3. Bilaspur
Bilaspur, also known as the Dhan ka Katora of Chhattisgarh, is now intensively working towards its  'Smart City' dream. The holistic trajectory taken by Bilaspur has been towards development – from upgrading public services like healthcare, housing and infrastructure, to implementing environment-friendly public transport alternatives and adopting measures to green the city.
Also part of the Centre's Atal Mission for Rejuvenation and Urban Transformation (AMRUT) Mission, Bilaspur is amongst the nine cities in Chhattisgarh that are receiving a major infrastructural facelift with focus on areas such as water supply, sewerage and septage management, stormwater drains, pedestrian comforts, non-motorised and public transport facilities, parking space, green spaces, park and recreation centres.
The whole city is divided into 502 grids, where each grid is manned by proportionate personnel and machinery that has evidently resulted in optimisation of existing manpower, thereby reducing operations and maintenance (O&M) costs and drastically improving service delivery.
A prominent project spearheaded in the city has been to switch from a conventional overhead electricity supply system to an underground one that envisions providing around-the-clock power supply across Bilaspur.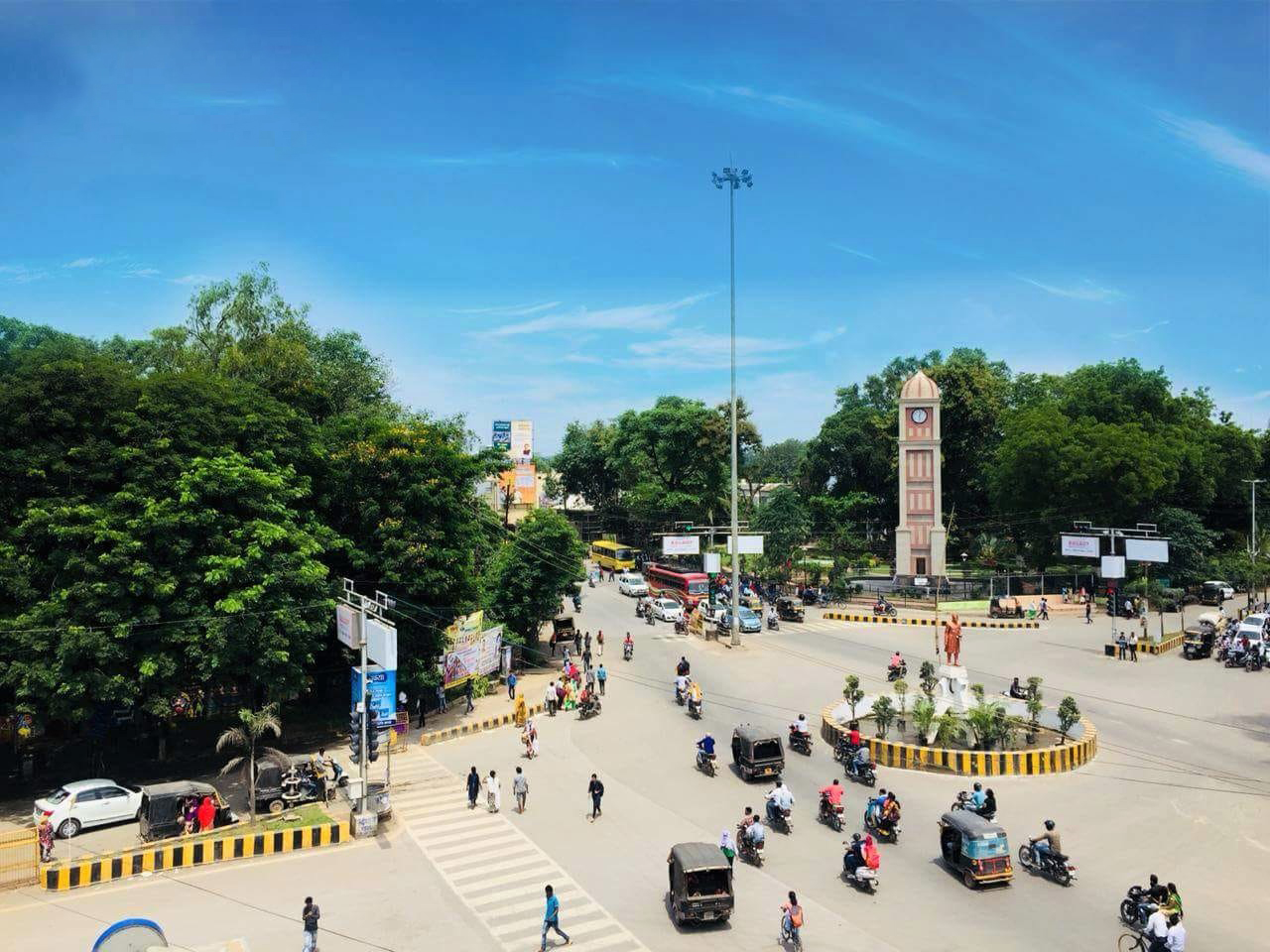 For ensuring 24×7 water supply, municipal authorities are incorporating advance measures like a redesigned stormwater system, hydrological information system and a mandatory shift to rainwater harvesting for eliminating dependence on groundwater. Through smart metering and supervisory control and data acquisition (SCADA) systems, Bilaspur intends to provide interminable electricity and water supply for its citizens.
Alongside, the city is addressing its waste management issues by augmenting collections points across its precincts for managing sewerage/septage, E-waste, hazardous waste as well as plastic waste. An integrated solid waste management plant, the first in Chhattisgarh, was inaugurated in Bilaspur recently.
The facility has a capacity of 200 tons per day and ensures that the roughly two lakh kilos of waste generated by the city on a daily basis is turned into utility products through recycling. The objective of this project is to make the 'waste to wealth' concept a functional reality.
As of sustainable practices, the authorities are vouching for solar plants and rooftop solar panels to meet its energy requirements.
This is indeed a significant step towards managing our already over-mined pool of non-renewable resources, as Bilaspur is one of the biggest coal suppliers in the country. The roads have also switched to smart LED illumination – 100 per cent solar powered.
Various initiatives are also being initiated with the future goal of turning every citizen in Bilaspur skilled by 2030, starting with government schools offering skill development (Sangawari) for students in the evening under the PPP model.
Schools are also in the process of being equipped with Atal Tinkering Labs, a programme fronted by NITI Aayog, under which seven locations have been identified by concerned authorities in Bilaspur that would be linked to research and innovation council and forums.
Bilaspur has a smart 'City-Jan' card for all its citizens, that bridges the gap between the people and administration by integrating various e-governance and public services powered by a digital wallet—all under one single platform.
One can make use of the smart bus and parking facilities, re-charging stations and Rent-a-Cycle scheme using this card across the city. An online public feedback system is also in place that allows people to share ideas or suggestions as well as file grievances.
Further keeping up with India's race towards complete digitisation, labour markets or Chowdis are being upgraded to a formal platform by integrating e-skill and digital employment exchange portals.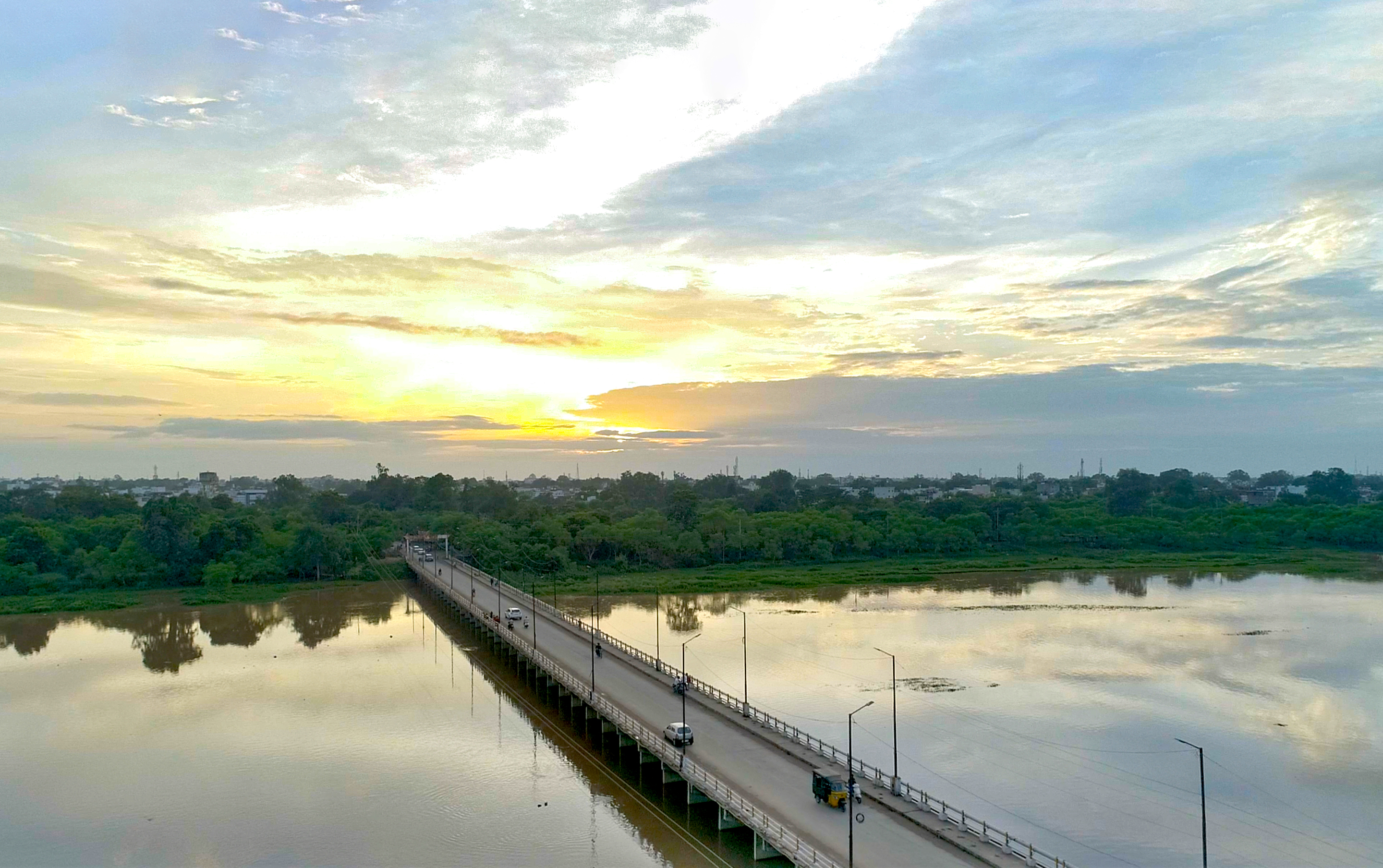 Alongside, nine newly defined vending zones have been identified, from where vendors would be operating out of modular vending kiosks that are optimally integrated with an online payment and allocation platform.
From Raen Baseras for housing the homeless to nursing homes and hostel for working women, Bilaspur is also working towards providing affordable housing for all—through beneficiary-led and credit-linked mechanism both in-situ and ex-situ models. A total of 3, 374 houses are to be constructed under this scheme.
From initiatives like 7.69 km long 'Happy Street' that has walking and cycling tracks to the redevelopment of existing water bodies with sewage treatment plants (STP) and green patches that have open gyms and child-friendly parks, Bilaspur is employing various conservation measures to make the cityscape a green and healthy public spaces across the city.
By unfurling a revolutionary e-rickshaw rapid transit system, the authorities intend to phase out the regular diesel-intensive autorickshaws as well as cycle rickshaws and have already sanctioned 500 electric vehicles already through subsidy and National Urban Livelihoods Mission (NULM).
---
You may also like: Blazing Ahead: All You Need to Know About Chhattisgarh
---
Bilaspur recently became the first city in the state to start a first-of-its-kind GIS-based manual and mechanical sweeping project under the Smart Cities Mission in convergence with Swachh Bharat Abhiyan.
A state of the art 'Sanitation Control Room' has been set up at the Bilaspur Smart City Limited (BSCL) headquarters, which enables real-time monitoring of the sweeping and sanitation activities through ICT tools.
These three cities, with their plans, are surely a path to the future – where every city in India can be of a standard that we are all proud of.
(Edited by Vinayak Hegde)
Like this story? Or have something to share?
Write to us: contact@thebetterindia.com
Connect with us on Facebook and Twitter.
We bring stories straight from the heart of India, to inspire millions and create a wave of impact. Our positive movement is growing bigger everyday, and we would love for you to join it.
Please contribute whatever you can, every little penny helps our team in bringing you more stories that support dreams and spread hope.
Tell Us More