Over 80 people travelling in a Tamil Nadu State Transport (TNSTC) bus would have lost their lives, had it not been for Kapil, a JCB Excavator operator in Idukki, Kerala, who swooped in to help when disaster struck.
The bus was making its way to the top of the hill when the driver lost control, following which the bus slipped and started hurtling towards a ravine.
Accidents like these, especially in hilly areas prone to landslides and slippery roads, have claimed many lives because there is very little that the driver or passengers can do once a heavy vehicle like a bus loses control.
Kapil was working his regular shift close by, and when he saw the TNSTC bus, he put his JCB in gear and started driving towards the bus.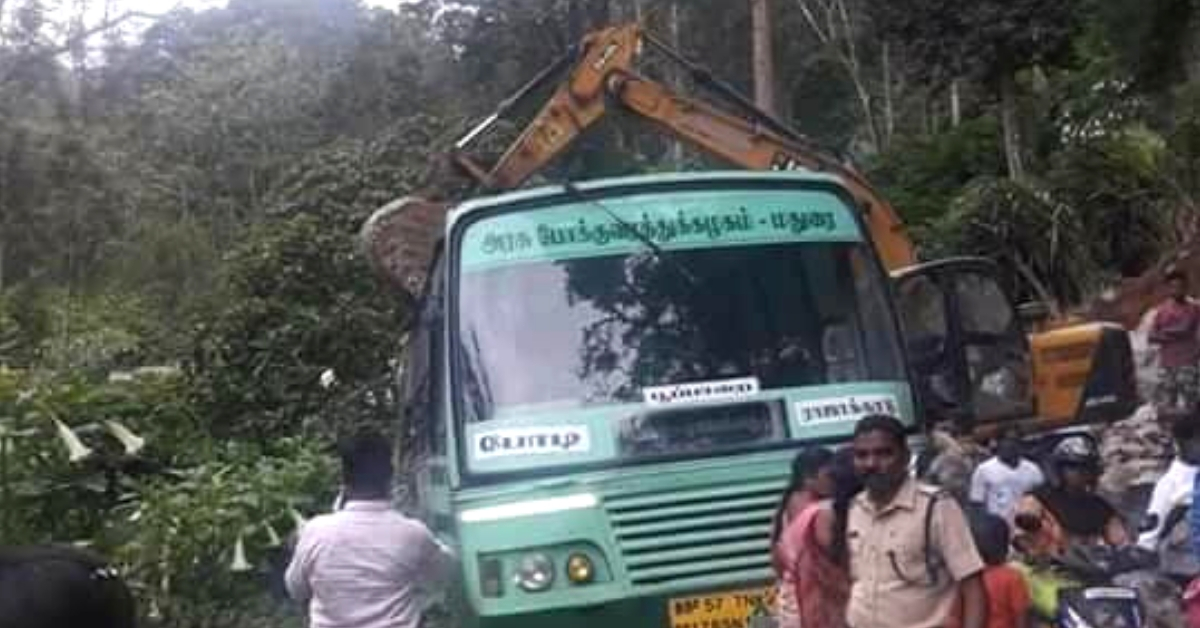 Kapil's machine can easily manoeuvre over hilly, muddy or rocky terrain and Kapil is well-experienced in handling it.
He approached the bus and held the TNSTC vehicle with the JCB's front handle in place. This stopped the bus from falling further down the ravine and gave the passengers an opportunity to escape.
Kapil ensured that everyone was out of the bus and in a safe place before he pushed the bus back on the road with the JCB. He had been holding the vehicle for about an hour!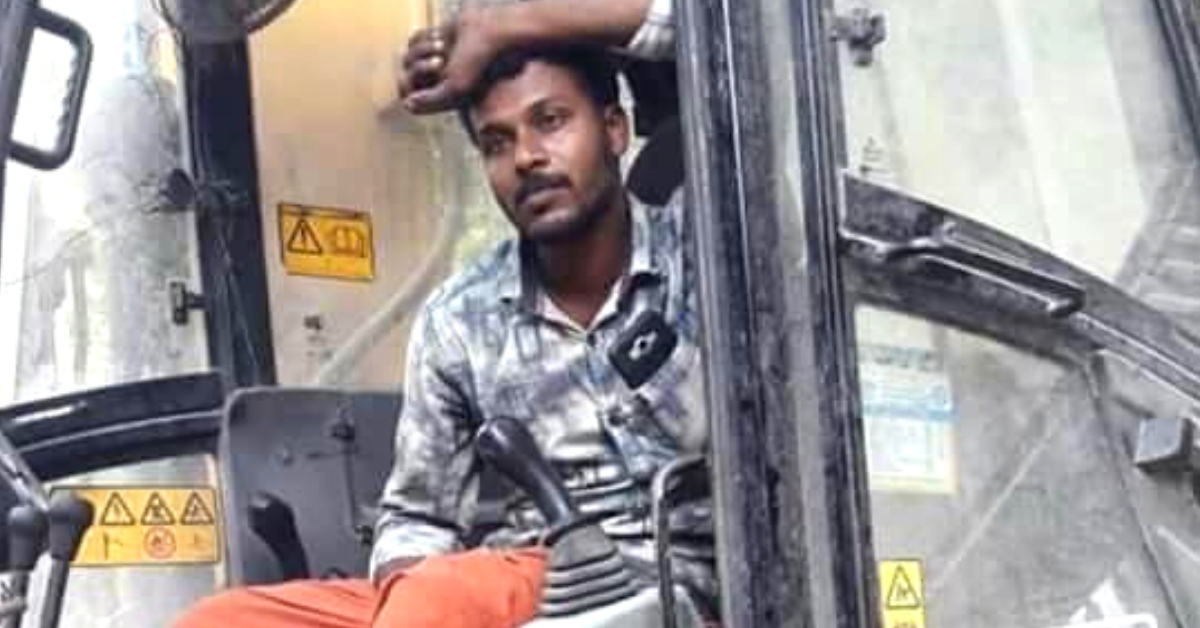 Navbharat Times reports that the passengers had tears in their eyes as they thanked the man who saved them from the clutches of death.
---
GiveIndia and The Better India have come together to help Rebuild Kerala by supporting 41,000 affected families. You too can be a part of this movement and help us raise funds for the NGOs working to rehabilitate these families. If all of us come together with a small monthly contribution, we can make a real and meaningful difference in helping restore normalcy to those who need our help the most.
Unable to view the above button? Click here
---
The fact that Kapil was at the right place at the right time is fortunate, no doubt. But the kind of action he took, running the JCB and holding the bus safely mid-fall is nothing short of a superhuman deed.
I've always thought that such exploits can only be seen in movies, but Kapil has shown that real-life heroes certainly exist and can come in the form of simple JCB drivers too!
(Edited by Gayatri Mishra)
Like this story? Or have something to share?
Write to us: contact@thebetterindia.com
Connect with us on Facebook and Twitter.