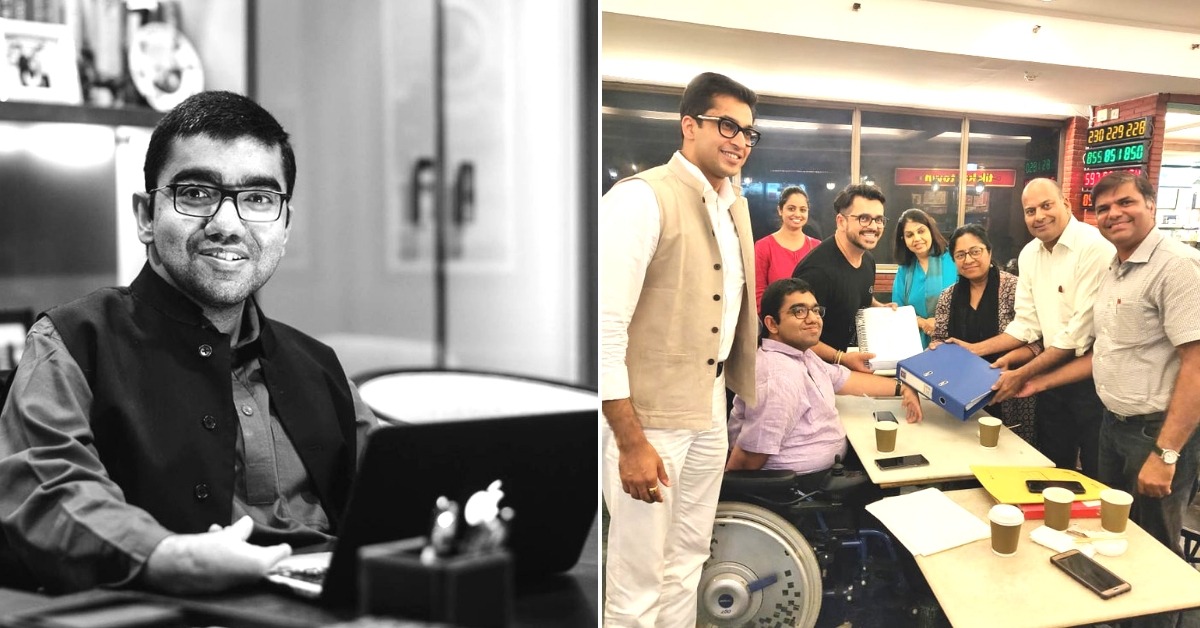 Believe in inclusion? Then you should care about this 31-year-old's petition in the Delhi High Court.
Earlier this month, the Delhi High Court agreed to list a PIL filed by 31-year-old disability rights activist Nipun Malhotra, seeking the official recognition of Indian Sign Language (ISL), for hearing.
For India's Deaf community, this is one step closer towards having their only method of real-time communication officially recognised by the Indian state. The ball is now in the court of the Central government, and other agencies mandated to address their concerns, with the Delhi High Court issuing notices to them seeking answers.
For someone who has battled a debilitating disability throughout his life, Nipun deeply empathises with the plight of the Deaf community even though he isn't afflicted by that particular impairment. Nipun was born on September 1, 1987, with a condition called arthrogryposis which meant that the muscles in his arms and legs were underdeveloped and would stay that way through life. Thankfully, he had parents who supported him all the way, helping him lead a 'normal' life and never making him feel that he was different from other children despite his physical condition.
"One of the early decisions my parents made was to send me to a regular school and not a specific school for children with disabilities. I was rejected by more than a dozen schools before one accepted me because it was willing to work around my disability. Besides that, I remember when I was a child, my mother came to school with me almost every day to help me catch up with other kids since I had missed nursery and kindergarten. I couldn't really attend school before Class 1, and she helped me catch up with all the necessary study material," says Nipun, speaking to The Better India.
Even then, the attitude to his disability in school from both students and teachers was 'weird' for the most part, although there were some who were kind and empathetic. After graduating from the prestigious St Stephens College and completing his Masters from the Delhi School of Economics, Nipun sat for job placements, where he endured real discrimination, and this was a turning point.
"When I sat for placements, I faced discrimination. I couldn't get a job in one company because they didn't have a toilet suited for people with disabilities. Another company, funnily enough, asked me if I could sit on a wheelchair for eight hours a day. I said yes, although they didn't believe me. So, these things kept happening. They were judging me for my disability, and not my ability," says Nipun.
The inability to land a job of his choice because of such discrimination left him in a state of utter dejection, and he stayed at home for a couple of months.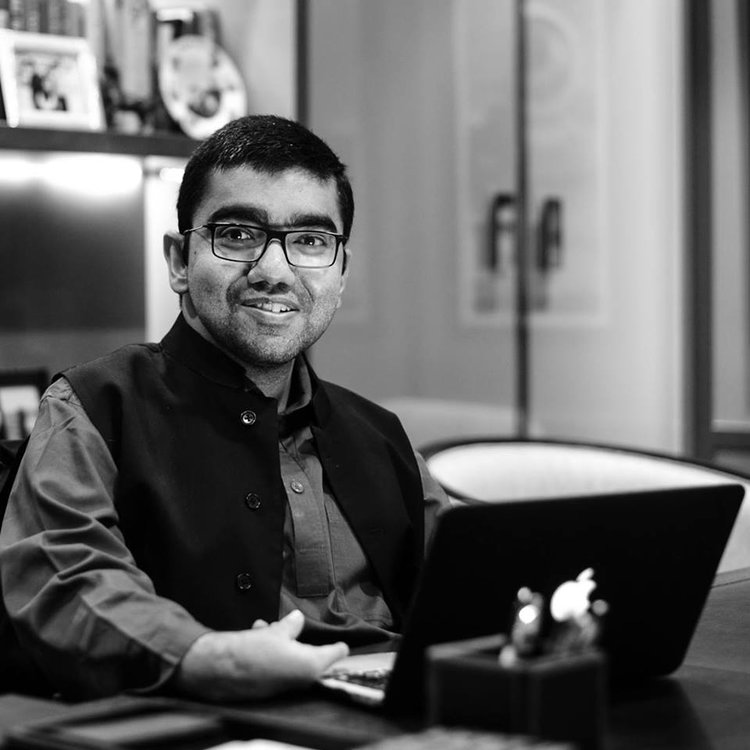 "Eventually, I thought I was lucky to have parents who had supported me all the way, while many don't have that privilege. So, that's when I decided to start the Nipman Foundation in 2012. Initially, our focus was helping companies conduct accessibility audits so that their office premises are accessible to people with disabilities," says Nipun.
Since its inception, the foundation has worked extensively in the area of health and advocacy for persons with disabilities. Among other things, the foundation has worked with companies like Zomato, where they helped them add 'wheelchair access' filters to their restaurant listings.
The foundation has even worked with organisers of major festivals like NH7 Weekender, the Jaipur Literature Festival and the Serendipity Arts Festival, assisting them in making their venues more accessible to people with disabilities.
Nipun is also an advisor with the Centre's think-tank, the NITI Aayog, and a few years ago, took the Delhi government to court for getting people with disabilities exempted from its odd-even car rule. Besides, Nipun also curates the Nipman Foundation Microsoft Equal Opportunity Awards that recognises institutions employing people with disabilities.
Along with his mother Priyanka Malhotra, Nipun has also established a non-profit online platform called Wheels for Life, which helps people who need wheelchairs but cannot afford them by encouraging and facilitating the gifting of wheelchairs. You can check out their work here.
So, what inspired Nipun to file that PIL in the Delhi High Court, seeking official recognition for Indian Sign Language, which are routinely used as a matter of ordinary day-to-day communication by nearly 1% of the total 2.21% disabled community within India? According to the National Association for the Deaf, there are nearly eighteen million persons in India who have speech impairments or hearing impairments of one form or the other.
Nipun does not pin down one particular incident behind his decision to file a PIL. He says it's a consequence of the work his foundation has done with the Deaf community over the years and understanding the importance of sign language.
"Through these interactions, I understood the importance of Indian Sign Language, which are routinely used as a matter of ordinary day-to-day communication," says Nipun.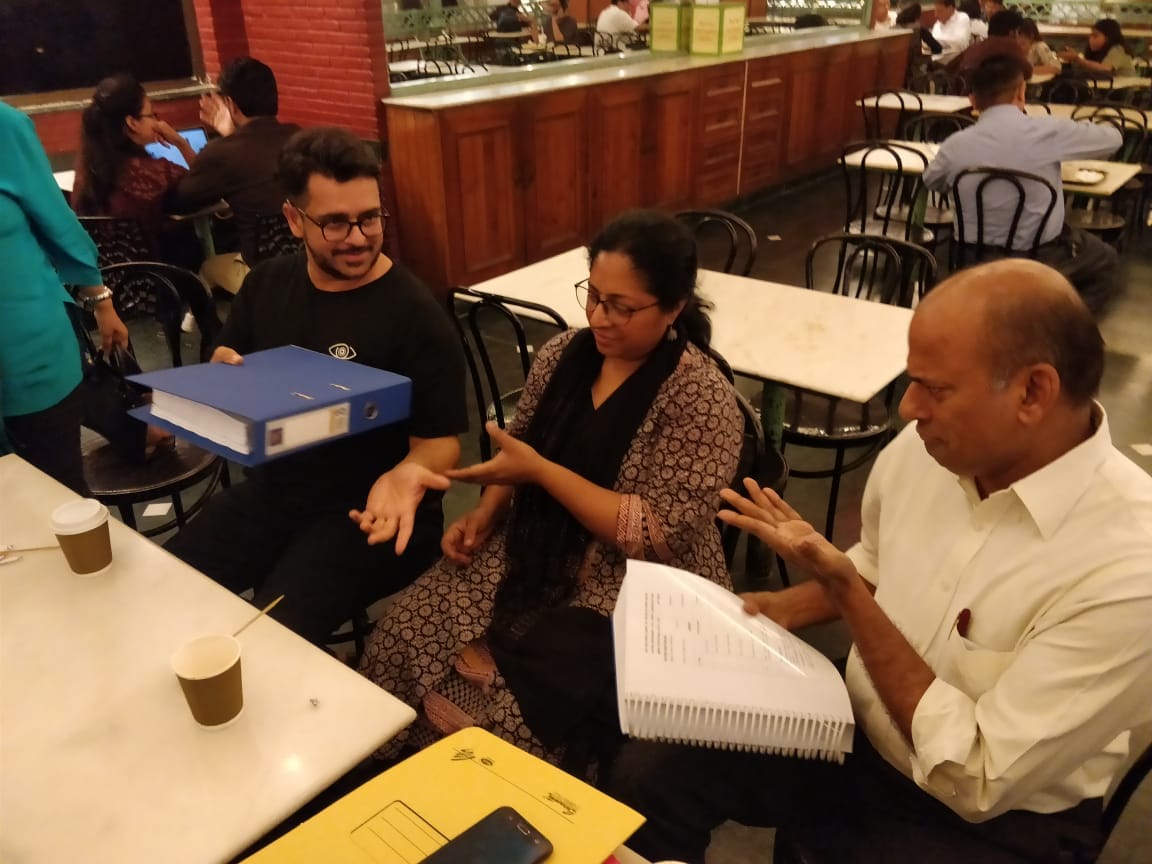 In a recent story the BBC did on the government's first sign language dictionary, it spoke to Andesha Mangala, an assistant professor at the government-funded Indian Sign Language Research and Training Centre.
"Indian Sign Language is very scientific and has its own grammar, but [the] lack of awareness has meant that many hearing impaired people are not even aware of institutions where they can learn it and equip themselves for public communication," she told the BBC.
"I have interacted with the children of Deaf parents, who first learnt sign language before they picked up any other language and consider it their first language. I have also interacted with the Deaf and realised they are as much fun as anyone else but are totally cut off from the world if they don't have that facility. Unfortunately, sign language hasn't really progressed in India—it isn't taught in school, and there is very little being done to bring it to the mainstream," says Nipun.
Even the 700-odd schools for the Deaf in India face a shortage of teachers who can teach sign language. "So, I thought it is high time that sign language be recognised as an official language. If you look at mainstream news channels, there are hardly any that have a sign language interpreter, thus negating the ability of people with such disabilities to understand important announcements, addresses and speeches by prominent personalities," he adds.
The Deaf community has been fighting for official recognition of ISL for 30 years. Every year on World Disability Day, they hope sign language is recognised as an official language. When Parliament passed the Rights of Persons with Disabilities Act, 2016, there was hope within the community that they would give sign language official recognition, but alas nothing of that sort has happened. They have even held protests for the same, but unfortunately, no one has listened.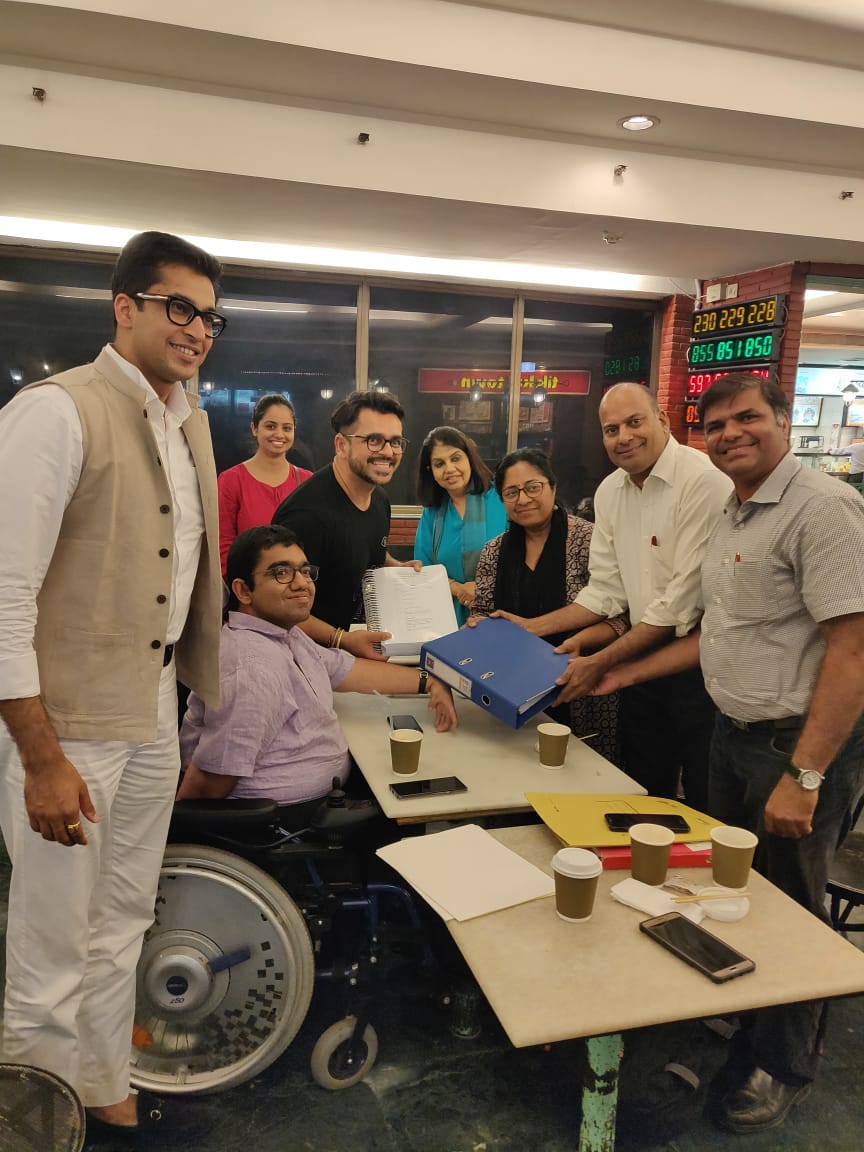 This PIL seeks not just the recognition of ISL as India's 23rd official language under the VIII Schedule of the Indian Constitution, but also stir public debate on the issue.
On what legal basis are Nipun and his lawyers seeking official recognition for Indian Sign Language? For starters, you have The Rights of Persons with Disabilities Act, 2016.
Inculcating such an inclusive atmosphere is an inherent right, which is also recognised in the Indian Constitution, through a careful reading of Articles 14 (right to equality), 15 (prohibition of discrimination on grounds of religion, race, caste, sex or place of birth), 16 (equality of opportunity in public employment), 19 (right to free speech and expression), 21 (right to life and personal liberty) and Article 29 (cultural and educational rights) of the Constitution.
What will official recognition for ISL under the VIII Schedule do for the hearing impaired community?
Among other things, the Centre is mandated to promote and develop the language, conduct public exams like the UPSC using sign language, and more importantly spend money on its research, promotion and development.
"Incorporating a language within the Eighth Schedule grants that language with official sanction, government approval and recognition, grants rights of representation to users of language, in that it permits users to form associations and unions for the propagation of such language, and also incidentally assists in preserving the language, by making such language another option through which public employment can be sought," says the petition.
Also Read: How India's Disabled Are Finally Breaking Barriers & Entering Politics
However, there is that nagging question of the lack of a standardised ISL, despite the government's recent publication of a dictionary for sign language. If it isn't regulated, on what basis is anyone making a case for official recognition?
Well, these questions are precisely why ISL needs official recognition. A critical segment in the petition filed with the Delhi High Court reads:
"Even otherwise, it is stated that recognition of sign language would indicate forming of a policy wherein uniform standards of sign language are created throughout the local territories where it is practised, and for having a common grammar pool so that all users are freely able to communicate with each other. Non-recognition of a standard language prohibits large-scale education initiatives from taking place wherein sign-languages are taught as a curriculum in schools. Due to lack of recognised language, there is no support provided to basic primary and higher education hearing/speech impaired Persons with Disabilities," the petition states.
If India does give ISL recognition as an official language, it will join the likes of Belgium, Brazil, Canada, European Union, New Zealand, South Korea, Spain, Sri Lanka, Thailand, USA and even Nepal as countries which have done the same.
Efforts by the likes of Nipun Malhotra and his lawyer Jai Dehadrai, alongside Dr Alim Chandani, a noted entrepreneur who is hearing impaired, the Centum Foundation and The National Association of the Deaf, who have decided to come on board as co-petitioners in the case, will go a long way towards making India a genuinely inclusive democracy.
"Hopefully, as a result of this PIL, Indian Sign Language will receive official recognition. In the 21st century, India aspires to become a superpower driven by development. However, we can truly become a superpower only when everyone is treated equally, irrespective of disability, caste, gender, religion or sexuality. Judge people for their abilities and not disabilities. We'll be a much happier and progressive country for it," says Nipun.
(Edited by Gayatri Mishra)
Like this story? Or have something to share? Write to us: contact@thebetterindia.com, or connect with us on Facebook and Twitter.
We bring stories straight from the heart of India, to inspire millions and create a wave of impact. Our positive movement is growing bigger everyday, and we would love for you to join it.
Please contribute whatever you can, every little penny helps our team in bringing you more stories that support dreams and spread hope.