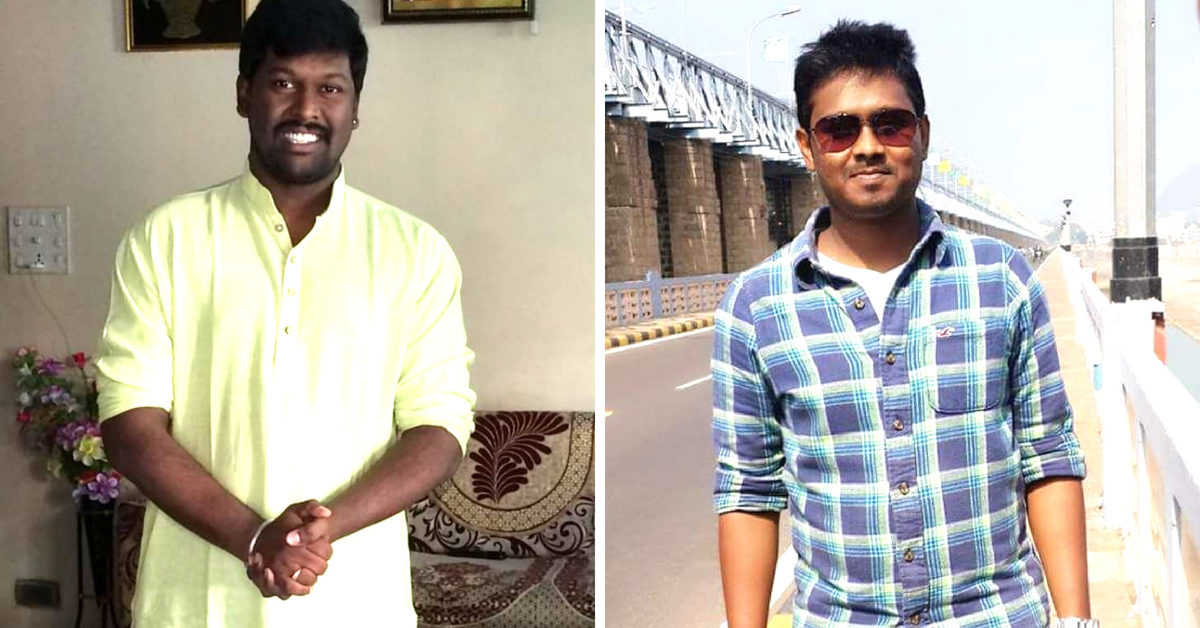 Calling themselves Youth for Better India, these lawyers regularly take up causes for the common consumer.
Have you recently bought a bottle of mineral water from the neighbourhood shopkeeper? You probably paid Rs 20 for a one-litre bottle, as per the maximum retail price printed on it.
However, various restaurants, multiplexes and hotels sell that same bottle of water for Rs 50 or more depending on the establishment, and in certain cases, the higher price is printed on it.
This isn't legal, and Youth for Better India, a not-for-profit organisation, started by political reformer Jaya Prakash Narayana (who also started the reformist Lok Satta Party), has challenged this practice in the Hyderabad High Court.
Fighting this particular battle for the average citizen, who is often fleeced at these establishments, is petitioner, advocate and social activist Pendyala Satish Kumar. Alongside Sheelu Raj, who is also an advocate, the Youth for Better India forum seeks to address citizen concerns in the courts by filing public interest litigations and right to information applications.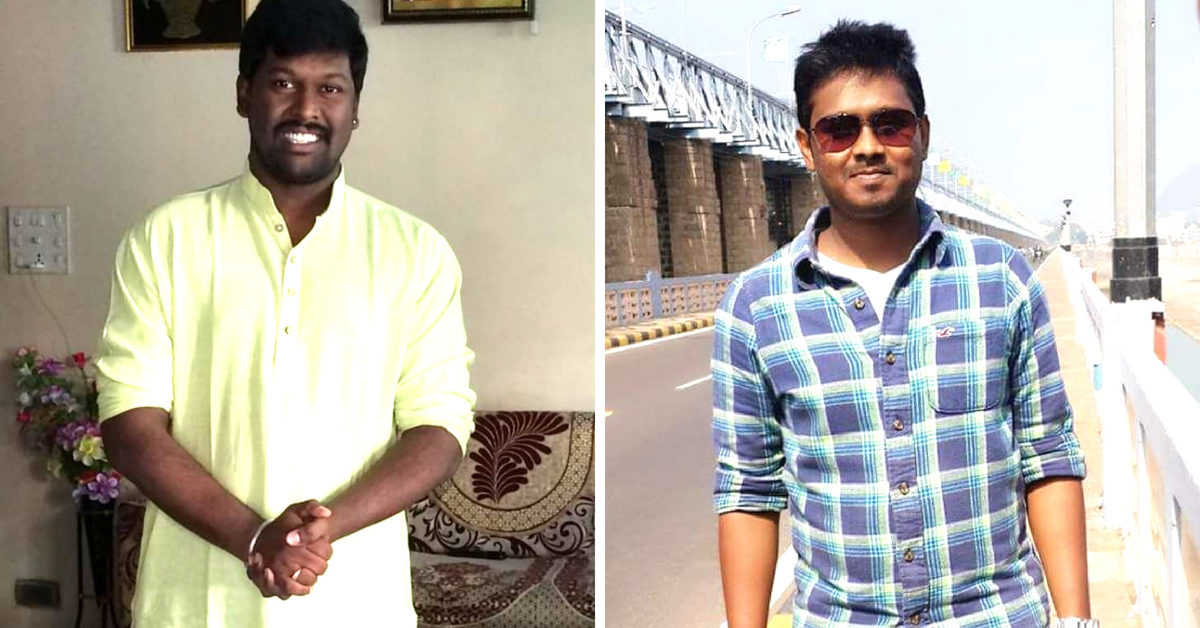 "I am into policy research. We, at the Youth for Better India, believe in citizen activism and building thought leaders for the nation. We wanted to use legal tools to bring change inspired by JP Sir who introduced to RTIs and PILs," says Satish, speaking to The Better India.
"We have enough policies on development-related issues, but our concern is that people aren't aware of them or don't follow them up," adds Satish. In the PIL filed in the High Court on bottled water, the petitioner is aggrieved by the inaction of the Telangana government and its Department of Legal Metrology on this issue.
Drinking water is a critical necessity. "The selling and distribution of packaged drinking water is regulated by the Legal Metrology Act, 2009, Legal Metrology (Packaged Commodities) Rules, 2011 and it is mandatory for manufacturer, retailer, dealer, packers, sellers and distributors to sell packaged drinking water at a maximum retail price (MRP)," the petition states.
To the uninitiated, the Legal Metrology Act of 2009 refers to a law that governs retail activity in India. As per its preamble, it is "An Act to establish and enforce standards of weights and measures, regulate trade and commerce in weights, measures and other goods which are sold or distributed by weight, measure or number and for matters connected therewith or incidental thereto."
Despite stringent laws enacted by the government, consumers are being charged above the MRP for bottled water and dual MRP for the same quantity and same brand of mineral water in multiplexes, cinema halls, hotels and restaurants, airports and bus stations.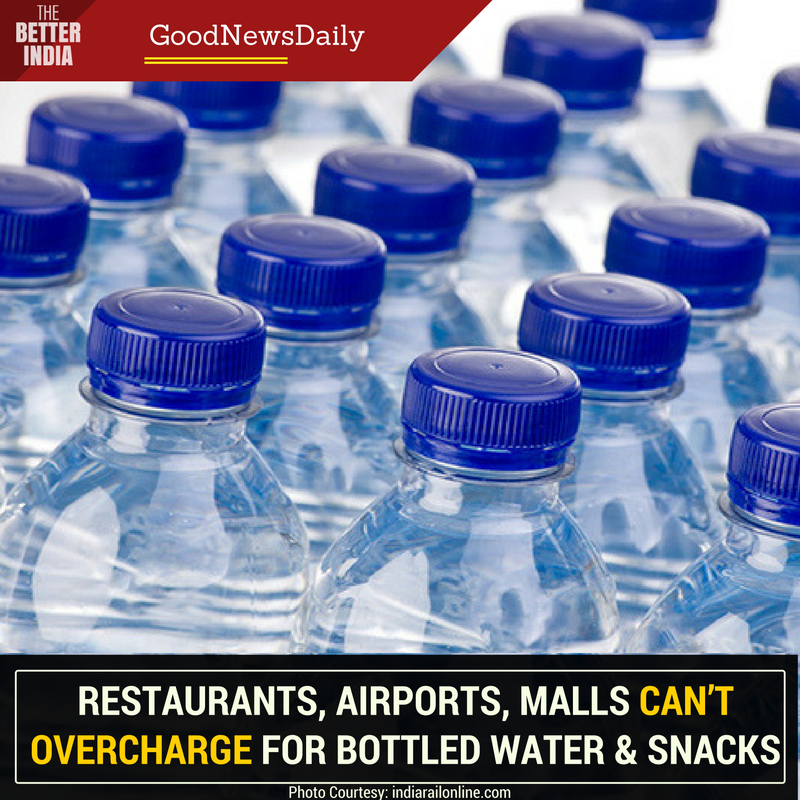 "This amounts to unfair trade practice and is a clear violation of consumer rights, fundamental rights of an individual under Article 21 of the Indian Constitution," states the petition.
The MRP is mandatory information that is prescribed on every pre-packaged commodity and hence as per law; all concerned persons are required to adhere to it.
Satish argues that the practice of selling bottled water above MRP and the practice of affixing dual MRPs by establishments are in contravention of Sections 18, 29 and 36 of the Legal Metrology Act, 2009. These provisions penalise anyone resorting to such unfair trade practices and those "who do not conform with the mandatory declarations on a pre-packaged commodity as per rule 6 of Legal Metrology (Packaged Commodities) Rules, 2011."
"It shall not be permissible to affix individual stickers on the package for altering or making declaration required under these rules:
Provided that for reducing the Maximum Retail Price (MRP), a sticker with the revised lower MRP (inclusive of all taxes) may be affixed, and the same shall not cover the MRP declaration made by the manufacturer or the packer, as the case may be, on the label of the package," says rule 6.
The petition also goes on to cite Rule 2 (m) of the Legal Metrology (Packaged) Commodities Rules, 2011, which implies that a pre-packaged commodity (in this case bottled water) is to be sold to a consumer at MRP that is printed on the commodity. Manufacturers, retailers, dealers, packers and suppliers of these mineral water bottles are obliged to follow this rule.
In other words, it's illegal for restaurants and multiplexes to charge you above and beyond MRP for a bottle of mineral water. Remember this significant rule before you enter any such establishment.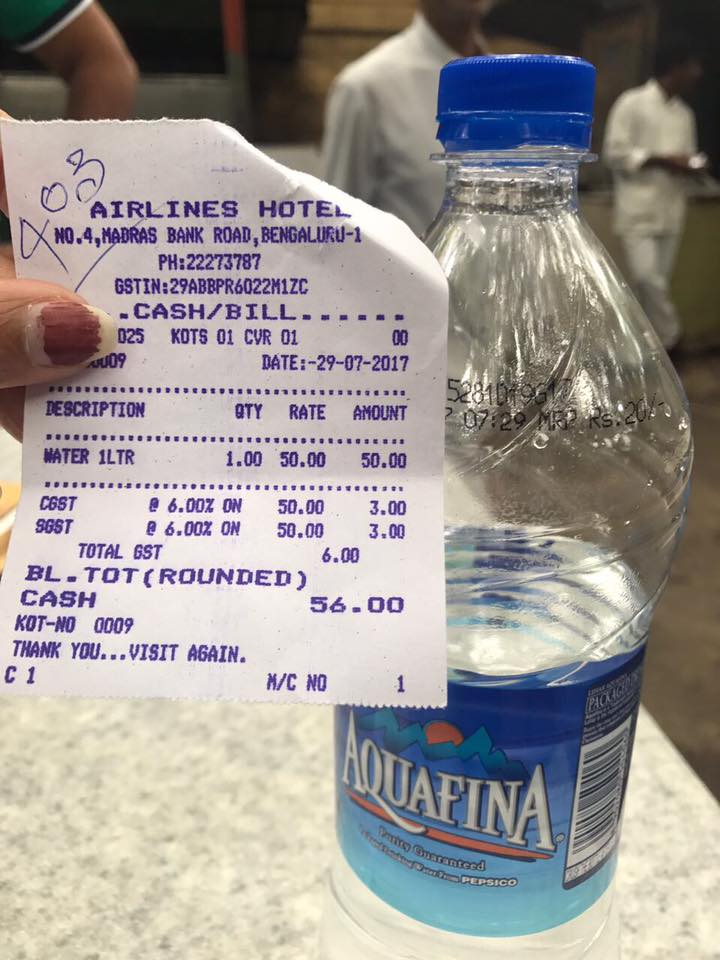 Despite these laws and rules, various establishments like multiplexes and restaurants continue to flout them brazenly, defrauding unaware consumers of their money. Making matters worse, some multiplex and cinema theatre establishments prevent movie goes from taking water bottles with them bought from elsewhere. They are, thus, compelled to buy mineral water at an exorbitant price.
"We have asked the judiciary for two things—issue strict regulations to restaurants and food joints where the extra money is charged extra and add water to the list of commodities listed under the Essential Commodities Act since we need it for our survival," says Satish, speaking to TBI.
Also Read: Why India Needs More Lawyers to Continue Its Economic Growth While Also Progressing Socially
To support his case, Satish has cited past judicial pronouncements on the same.
In an April 2017 Vijay Gopal Vs Inox Multiplex case, which was settled at the National Consumer Dispute Redressal Commission in New Delhi, the tribunal declared that "there cannot be two MRP except in accordance with law" and dual MRP is illegal and unfair trade practice.
Moreover, in one particular case, the District Consumer Dispute Redressal Forum in Hyderabad directed the respondents to among other things, "sell the water bottle of the same quantity and quality of the same cost available outside the Cinema Hall."
Also, the tribunal directed the cinema hall owner to install/provide free purified water outlets "adjacent to the entrance or exit of screens or any other places which is convenient to the customer who purchased the Cinema tickets and the said place shall be easily visible."
The tribunal also directed the cinema hall owner to compensate the petitioner Rs 5,000 for "mental agony and trauma." Besides the respondent, other cinema theatres in the Hyderabad and Secunderabad area were also directed to enforce the tribunal's order.
Evidently, none of them has followed up. Thus, Satish decided to take the matter up to the high court. "With a non-responsive government and legislature, the only avenue before a citizen can is to approach the courts. That's also the motive behind our push to make water an essential commodity," says Satish.
Even the Centre has made it clear that such trade practices are illegal.
"Yes, it has come to the notice that some companies have a dual MRP policy for bottled mineral water, beverages and packaged goods, i.e., a higher MRP for the same product to be sold in Malls, Airports etc. Enforcement Authorities of the State Governments are competent for taking action against these firms, as the Enforcement of Weights and Measures Laws is done by the State Government. Necessary advisories have been issued by the Central Government," says MoS Consumer Affairs CR Chaudhary, while replying to a question in the Lok Sabha.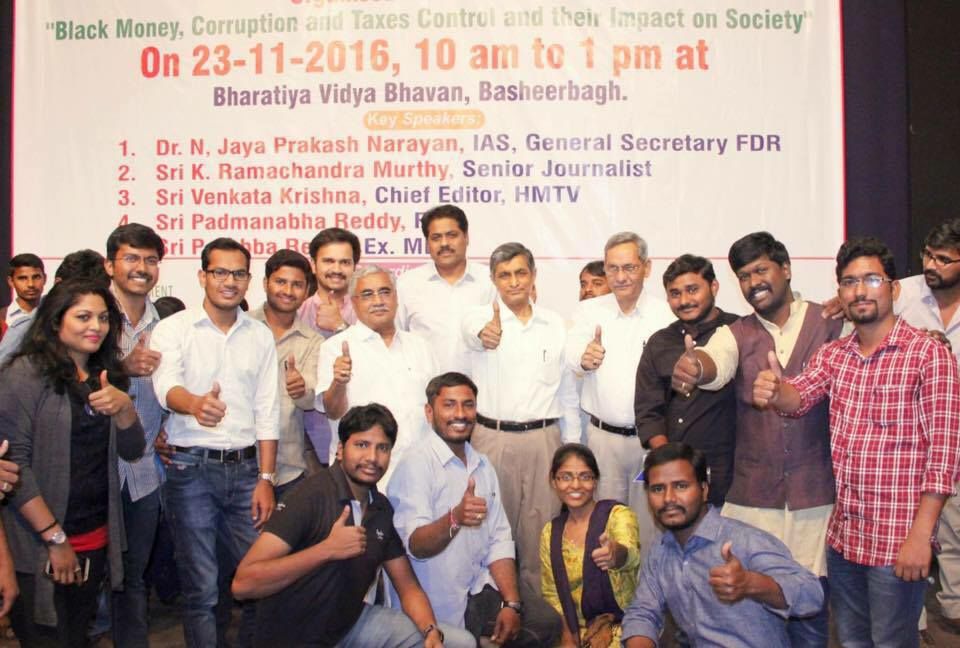 Among other things, Satish hopes that the court can force the government into implementing these basic rules and compel multiplex, restaurant and cinema hall owners from complying with them.
Another significant portion of Satish's petition is to stop hotel and restaurant owners in the state of Telangana and other states from illegally charging around 5 to 10% service charges on the customers for dining in their establishments based on the Centre's own directions last April. As a consumer, you aren't compelled to pay any service charge, and those who do are flouting the rules.
Also Read: 9 Women Who Have Become 'Super Advocates' in India
Thanks to the forum's efforts, the state government amended the rules on dual MRP and service charge which came into effect from January 1, 2018.
However, this isn't Satish's and Sheelu Raj's first rodeo in the courts. Thanks to one of the PILs they submitted in 2016 with the Lok Satta party (established by political reformer Jaya Prakash Narayana) as the petitioner, the then Andhra Pradesh government was compelled to release Rs 330 core for the development of libraries in the state. More recently, they filed a PIL, which was successful in making Hyderabad the second city after Pune to make parking at malls and multiplexes for the first 30 minutes free in Telangana, breaking the hold of the local mafia.
Therefore, it's imperative to note that members of the Youth for Better India aren't novice legal minds trying to work the system.
They've succeeded before and hopefully should win this one. However, the larger message they want to impart is that consumers must develop greater awareness about their rights and laws governing consumer affairs.
Meanwhile, if you have any similar concerns after doing the necessary due diligence, you can approach Youth for Better India for assistance.
(Edited by Gayatri Mishra)
Like this story? Or have something to share? Write to us: contact@thebetterindia.com, or connect with us on Facebook and Twitter.
NEW: Click here to get positive news on WhatsApp!
Tell Us More
We bring stories straight from the heart of India, to inspire millions and create a wave of impact. Our positive movement is growing bigger everyday, and we would love for you to join it.
Please contribute whatever you can, every little penny helps our team in bringing you more stories that support dreams and spread hope.