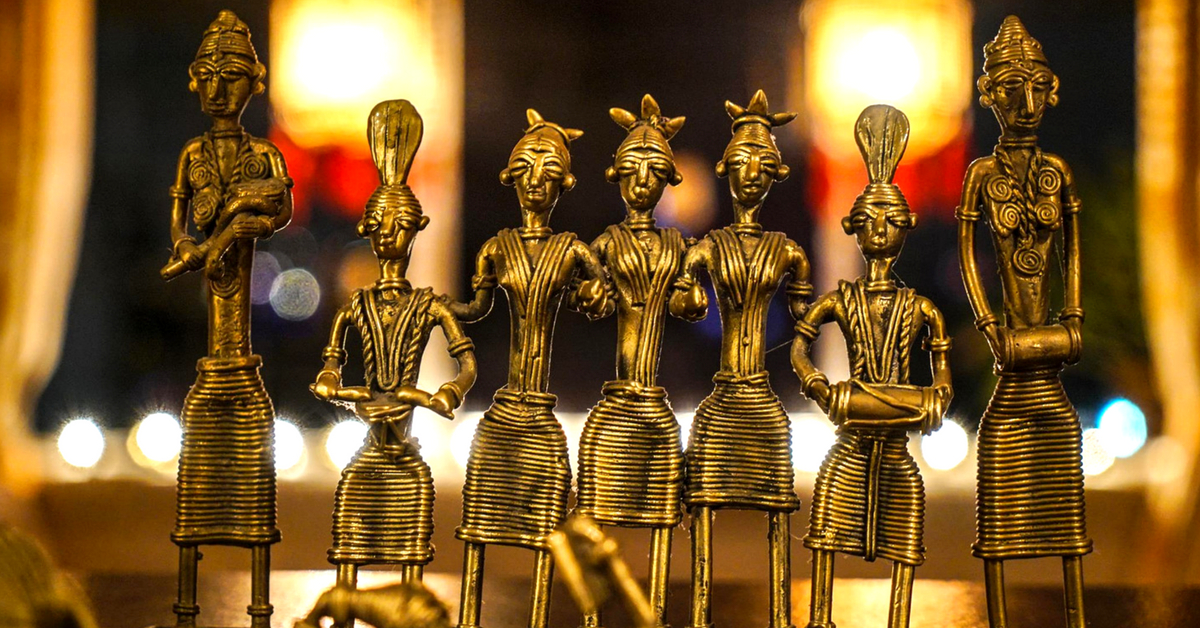 A true celebration of every ethnicity is effortlessly exemplified through its souvenirs and keepsakes, and give one a periscopic insight into a region's history, culture and geography.
What makes India unlike any other country in the world is its vibrant amalgamation of culture and ethnicities. Every state has a unique and illustrious heritage and traditions that have captivated scores of travellers to buckle up their travelling shoes and head to the country.
A true celebration of every ethnicity is effortlessly exemplified through its souvenirs and keepsakes, giving one a periscopic insight into a region's history, culture and geography. They are also the perfect totems for tourists to hold on to as a remembrance of their travel memoirs.
On World Ethnic Day, we have listed down 15 souvenirs from the four corners of India that definitely should be part of your souvenir collection.
1. Madhubani paintings from Bihar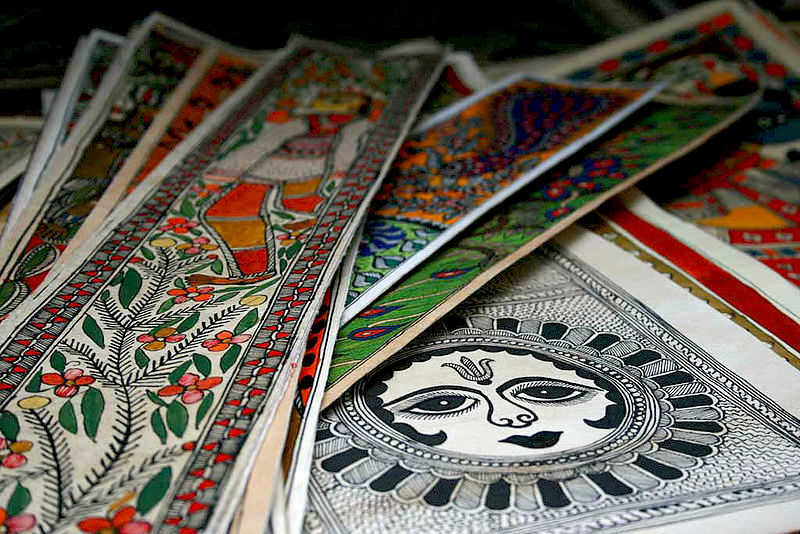 Also known as Mithila paintings, these exquisite pieces of hand-painted art made by women in the region are particularly famous for their eye-catching geometric patterns.
Made using a paste of powdered rice along with natural dyes and pigments that are fashioned using fingers, twigs, brushes, nib-pens, and matchsticks on walls and canvases, the art has remained confined to the district of Madhubani for centuries and has rightfully earned the Geographical Indication (GI) tag for the region.
2. Bidriware from Karnataka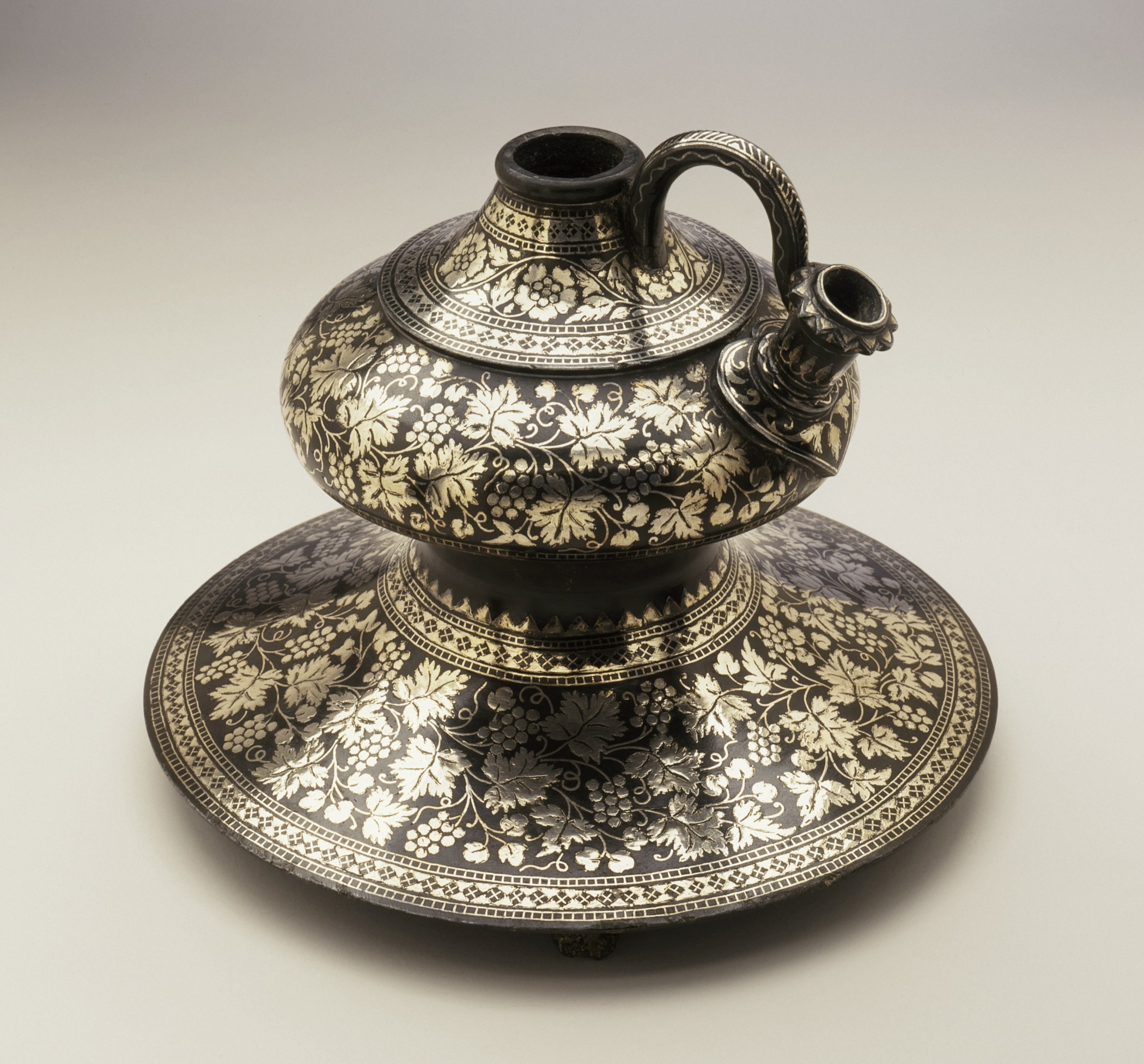 Believed to have developed in 14th century during the rule of the Bahamani Sultans, the native art form has come to be synonymous with the town of Bidar in Karnataka. Comprising a blackened alloy of zinc and copper that is artistically inlaid with thin sheets of pure silver, these metallic masterpieces are quite distinct and must not be missed!
3. Kathputli (puppets) from Rajasthan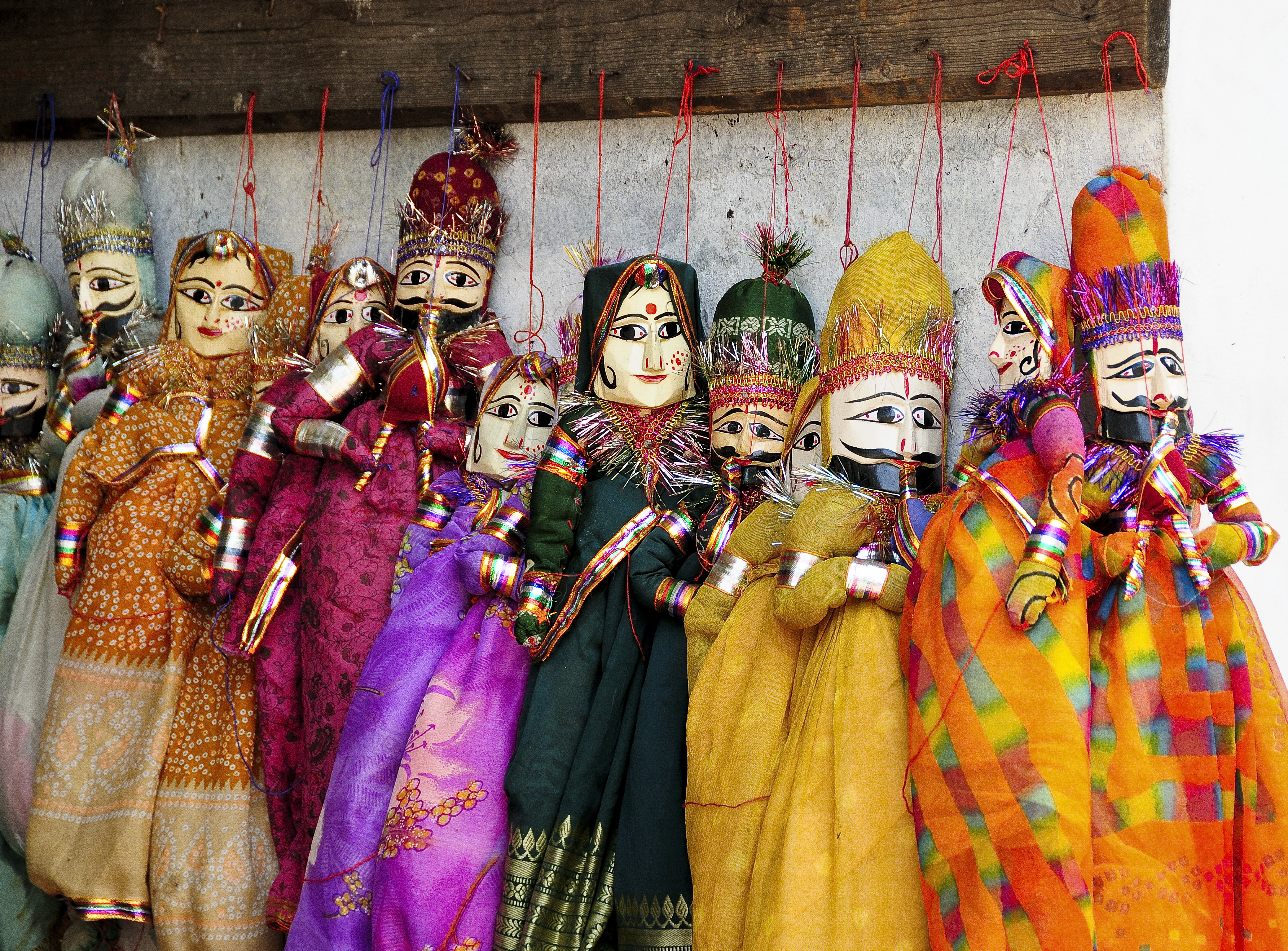 The Kathputli tradition of Rajasthan is believed to have sustained for over 1,000 years, and the puppets are amongst the most popular souvenirs from the state as they are considered to truly represent the Rajasthani culture and tradition.
Colourful and beautifully handcrafted, taking home one of the kathputlis as a curio, right after witnessing a live Kathputli show is possibly be the best keepsake ever from the desert state.
4. Marble handicrafts from Agra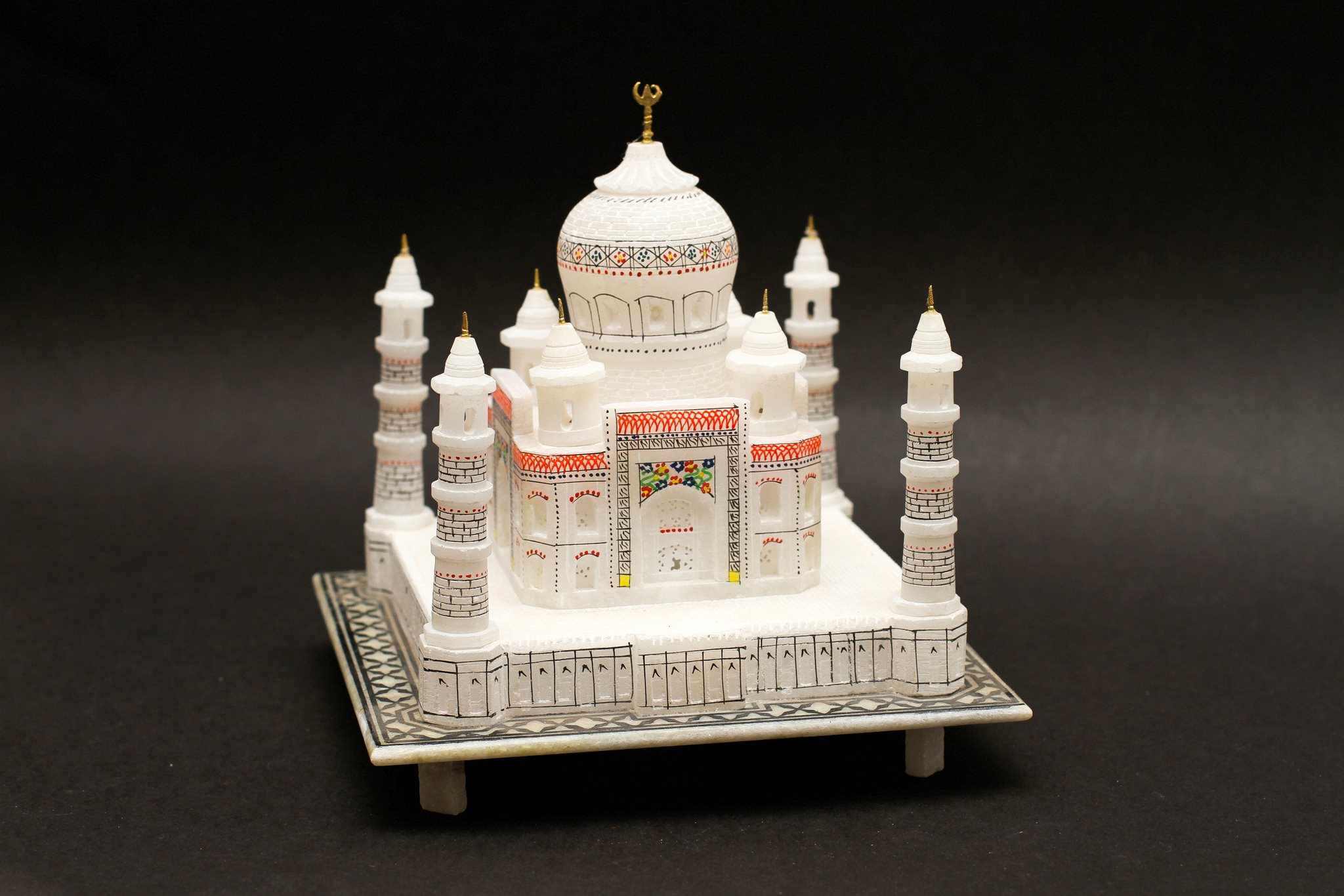 As much as a trip to Agra calls for a mandatory visit to the iconic Taj Mahal, a walk through the constricted shopping lanes around the mausoleum where shops after shops sell their marble wares and handicrafts is also an experience that you must not miss out on.
From colourful flowers and other ornamental motifs carefully inlaid into painstakingly chiselled marble showpieces to Taj Mahal miniatures, it becomes very hard for visitors and travellers to zero in on only one of these brilliant souvenirs that they carry home, along with the memories.
5. Pattachitra from Odisha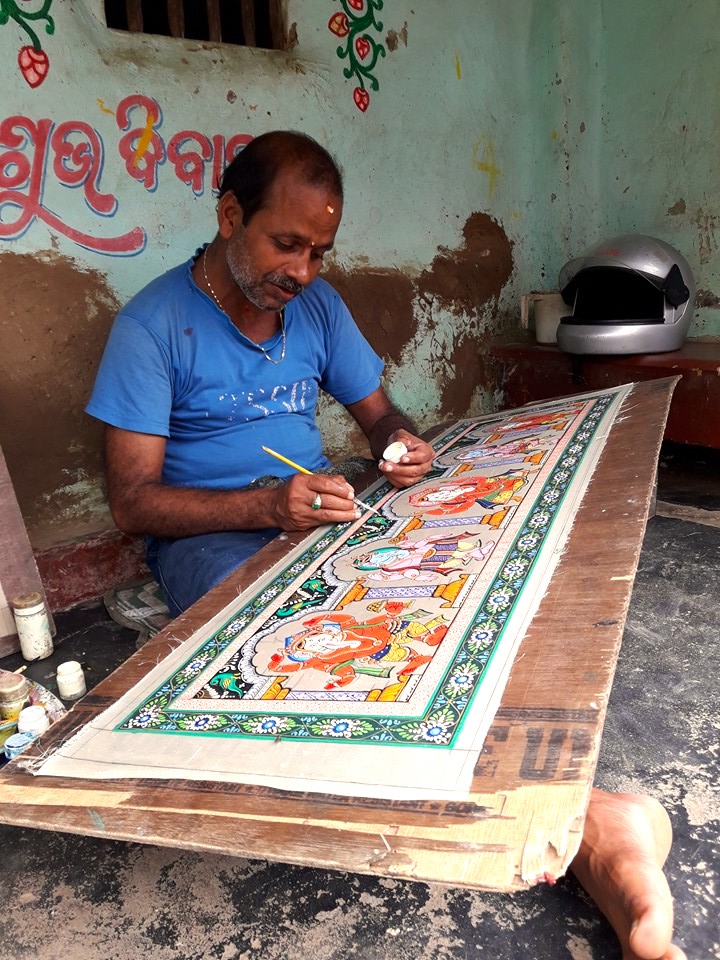 Derived from Sanskrit words for 'cloth' and 'picture', the Pattachitra form of cloth-based scroll painting is, without doubt, Odisha's finest artistic tradition.
With its extraordinary play of colours, the artform continues to remain one of the favourite Indian legacies and each artwork is souvenir in the making that carries with folklores and legends from the days of yore.
6. Kanchipuram Silks from Tamil Nadu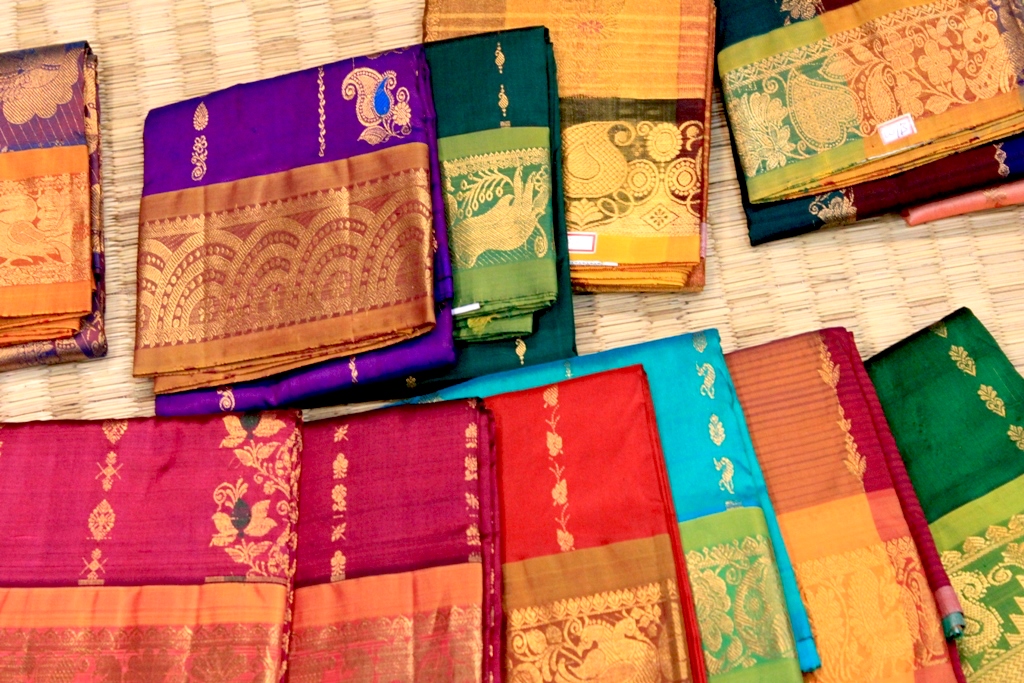 If one happens to visit South India, one of the prerequisites is to return home with 6-yard woven wonders from the silk town of Kanchipuram.
The legacy of Kanchi silks is such that people from all over the world come to the quaint little town just to purchase authentic silk sarees straight from the weavers, where no two sarees contain the same motif. The town garnered the GI tag as early as in 2005, making the silk saree the first ever Indian product to receive the honour.
7. Kolhapuri chappals from Maharashtra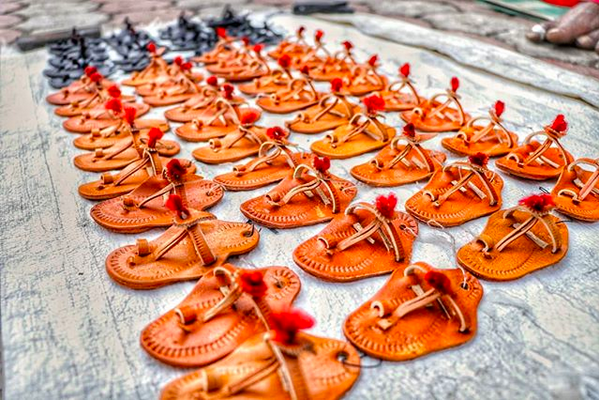 Also known as Kolhapuris, these open-toed, T-strap sandals are one of the most famous souvenirs that one can take back home.
Originating from the district of Kolhapur, these are handcrafted from leather and tanned using vegetable dyes.
8. Mekhela Chador from Assam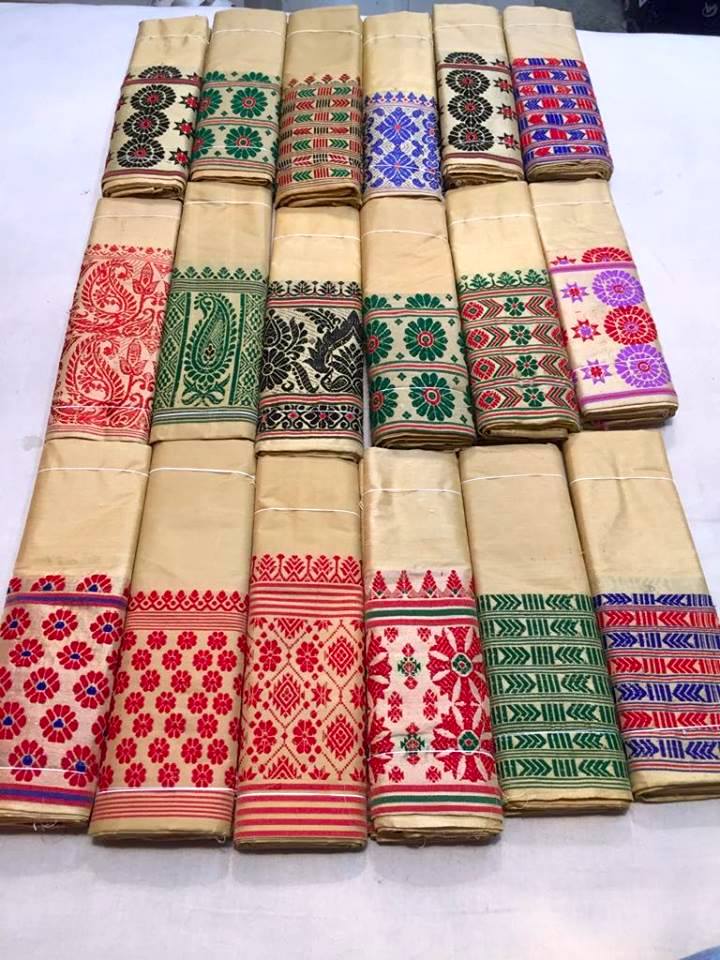 The traditional costume of Assam, a Mekhela Chador is no less than a masterpiece, and you definitely do not want to miss out on picking one up.
Unlike a one-piece garment like a traditional saree, a mekhela chador comprises two pieces that are draped around the body and has ornamental patterns and motifs that are intricately woven along the silken threads.
9. Aranmula Kannadi from Kerala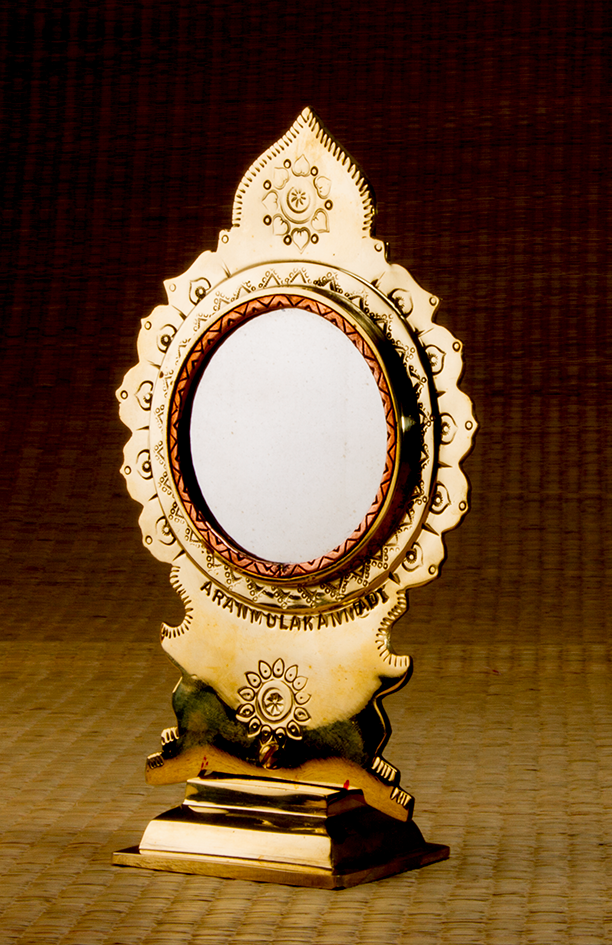 The exotic village of Aranmula from the Pathanamthitta district of Kerala is home to the mysterious craft of metal-alloy mirrors, also known as Aranmula Kannadi. Believed to have existed even during the Vedic period of Indian history, the composition of metals that are alloyed with silver, bronze, copper and tin continues to remain a secret that has been fiercely guarded through generations of the mirror-makers. These kannadis make exquisite souvenirs, and you mustn't miss out on them when you head out to God's own Country.
10. Pashmina from Kashmir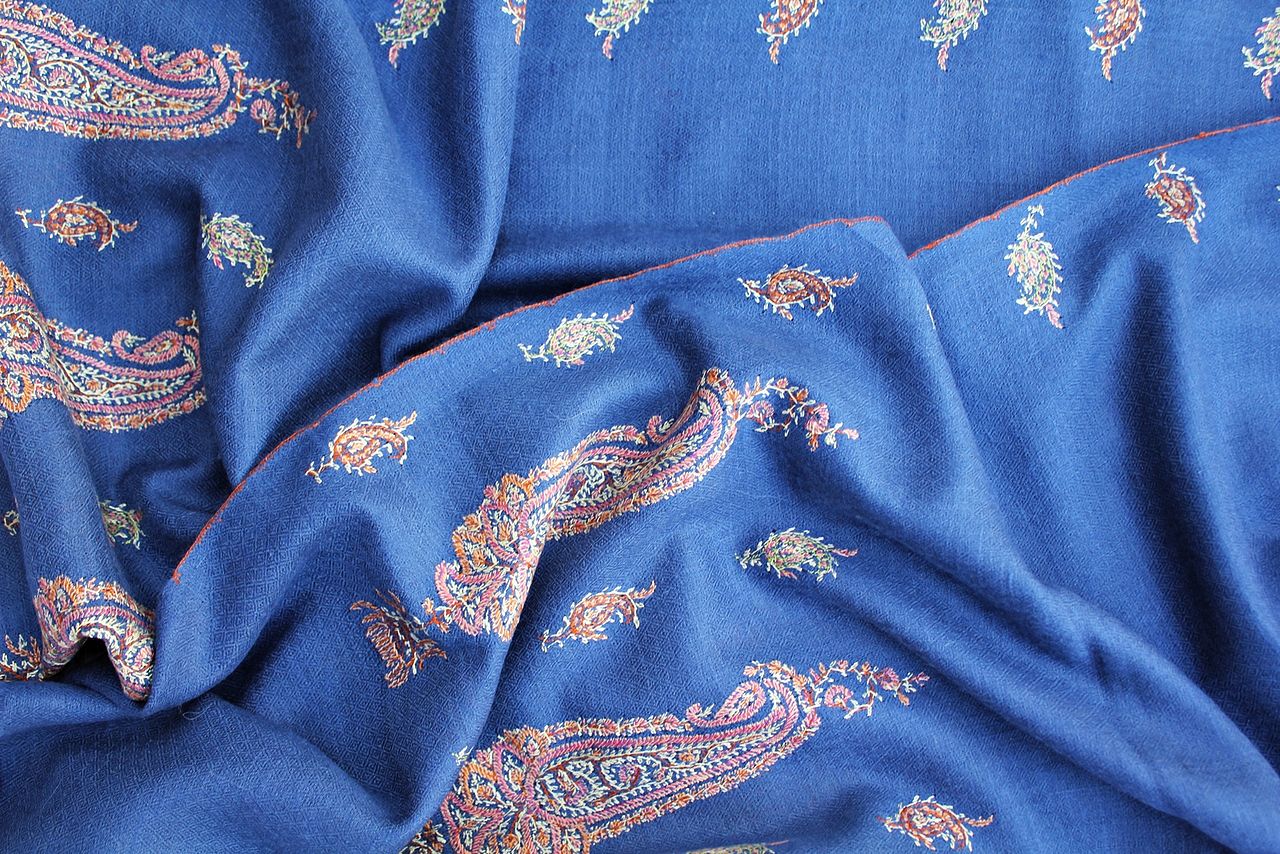 Known abroad as 'cashmere', Pashmina is actually a Persian word, which means made from wool and literally translates to 'soft gold' in Kashmiri.
Amongst the finest in wool, the fibre comes from the 'Cashmere' goat breeds found in the trans-Himalayan belt that are then handspun and woven into exquisite shawls. Pashmina scarves and shawls are one of the most renowned handicrafts in India that the world continues to obsess over. But make sure you are not duped by rogues into buying fake or 'viscose' pashminas!
11. Phulkari from Punjab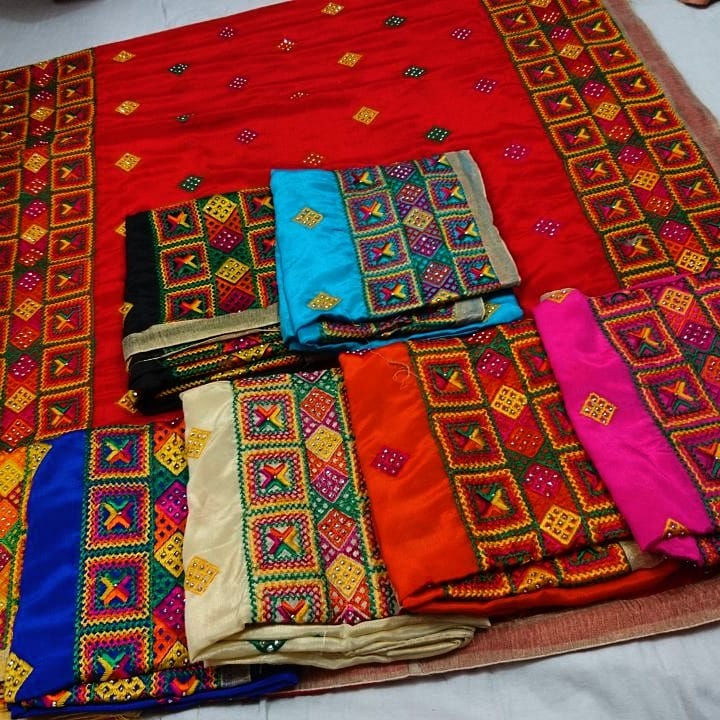 Can you believe this flamboyant form of embroidery from Punjab finds a mention in Vedas and Mahabharat and has been popular since the 15th century? Translating to floral craft, Phulkari shawls and scarves with their signature geometric designs sewn by women with skilful manipulation of silken threads, are as synonymous to Punjab as is Pashmina to Kashmir. Any trip to the northern state is incomplete without purchasing at least one Phulkari shawl as a souvenir.
12. Kutch Embroidery from Gujarat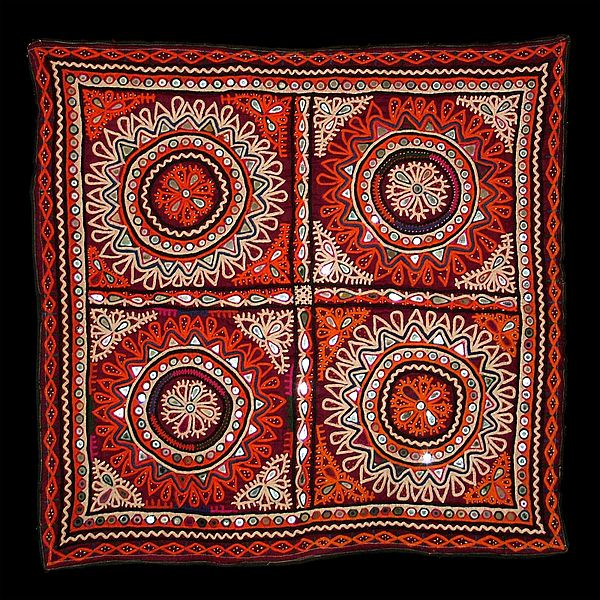 Having made a notable contribution to the embroidery culture of India, the Kutch embroidery has been the signature art form practised by women from tribal communities in the region using cotton or silk threads that are exquisitely knotted and later sewn along with small mirrors in vibrant patterns. From attires to hanging wall-pieces, these are amongst the iconic relics for which people head to Gujarat from across the globe.
13. Brassware from Andhra Pradesh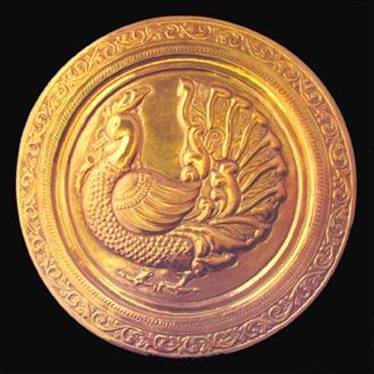 The entire state of Andhra Pradesh is quite renowned for its diverse range of brassware handicrafts, but it is the bell and brass craft of the quaint little village of Budithi in Srikakulam district that takes away the cake.
Such is the skill of the artisans in the village that the alloy figurines would make you wonder if metals can be made malleable to this breath-taking extent. If you happen to visit the state, keep an eye out for these intricately chiselled brassware, for missing them would be a waste of trip!
14. Bamboo products from Northeast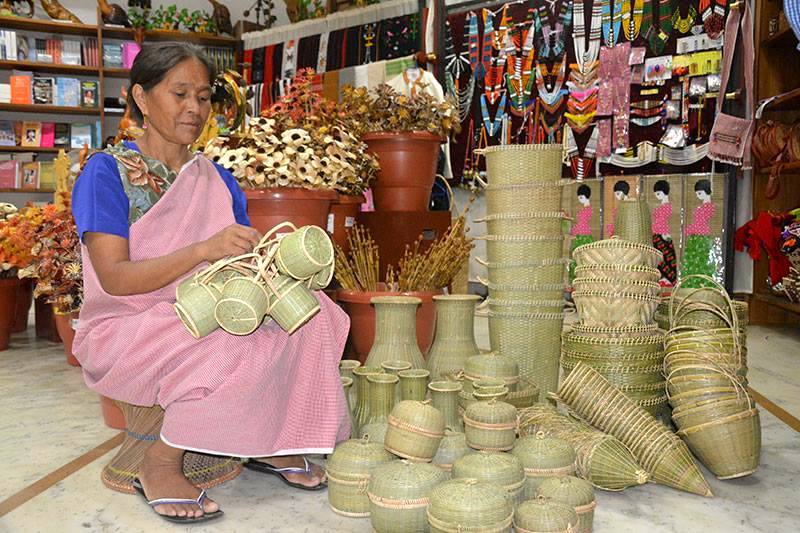 When it comes to creating gold out of the 'green gold', no one is better at it than the artisans from the Northeastern states of India. Baskets, hats, wooden ornaments, cane photo-frames, carved mugs, showpieces, furniture, panels, lamp shades, table mats—these elegant collectibles are skillfully crafted from the humble bamboo. Additionally, the process of creating and selling them serves as the livelihood for many tribal communities across the seven sisters.
15. Dhokra handicrafts from Chhattisgarh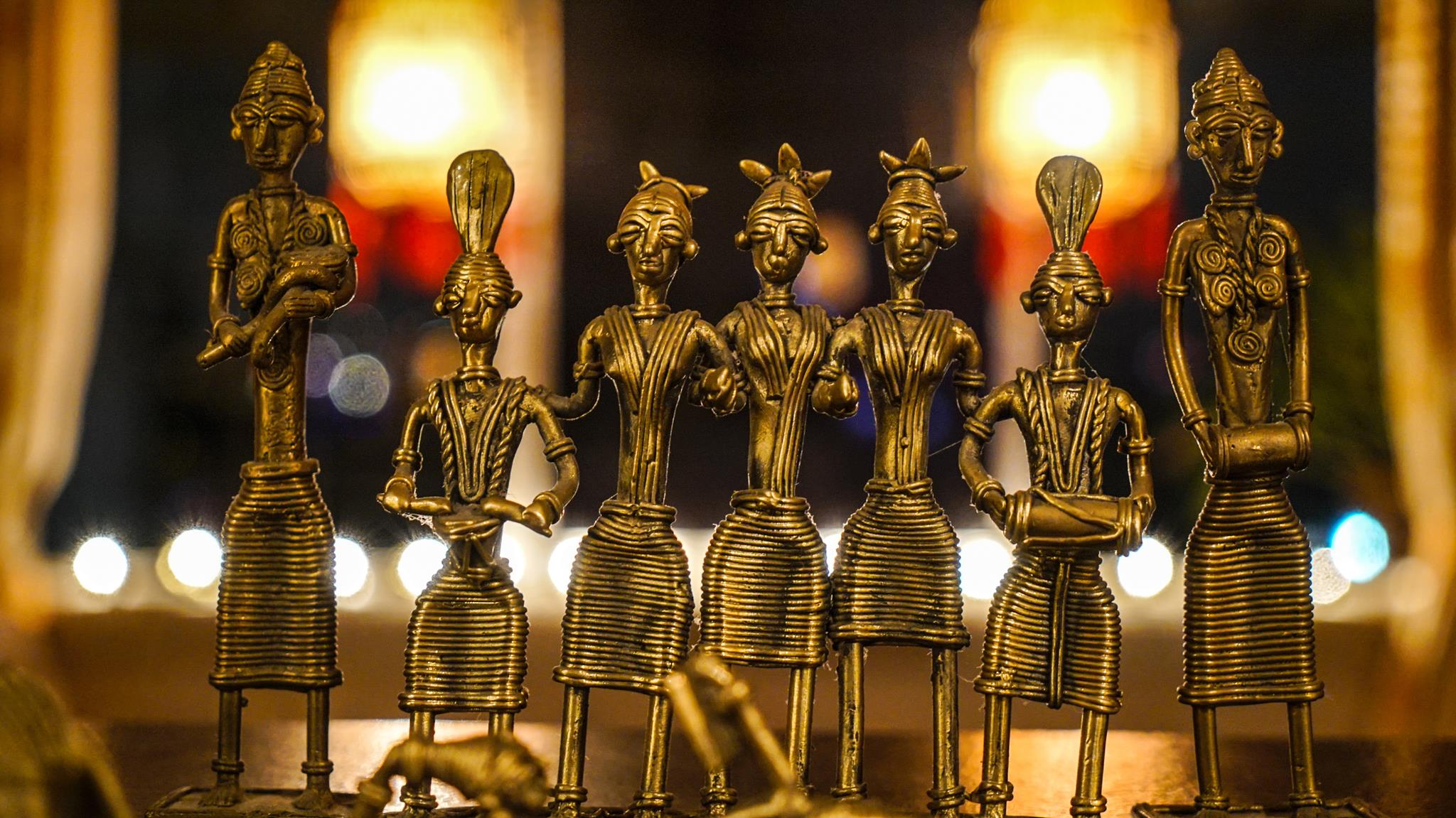 The non-ferrous metal casting technique of Dhokra has been prevalent across the Indian subcontinent for over four millennia, and today, the Jhara craftsmen from the tribal village of Ektaal in Chhattisgarh have been the harbingers of this ancient art of crafting dull-gold figurines.
---
You may also like: With Their Unique Handmade Traditions, These 15 Little-Known Villages Are a Must-Visit!
---
From metal lamps, delicate jewellery, to lithe-limbed statues, these artefacts showcase painstaking detail and capture mythological icons as well as scenes from everyday life and what can be a better example of an indigenous souvenir!
(Edited by Gayatri Mishra)
Like this story? Or have something to share?
Write to us: contact@thebetterindia.com
Connect with us on Facebook and Twitter.
NEW: Click here to get positive news on WhatsApp!
We bring stories straight from the heart of India, to inspire millions and create a wave of impact. Our positive movement is growing bigger everyday, and we would love for you to join it.
Please contribute whatever you can, every little penny helps our team in bringing you more stories that support dreams and spread hope.