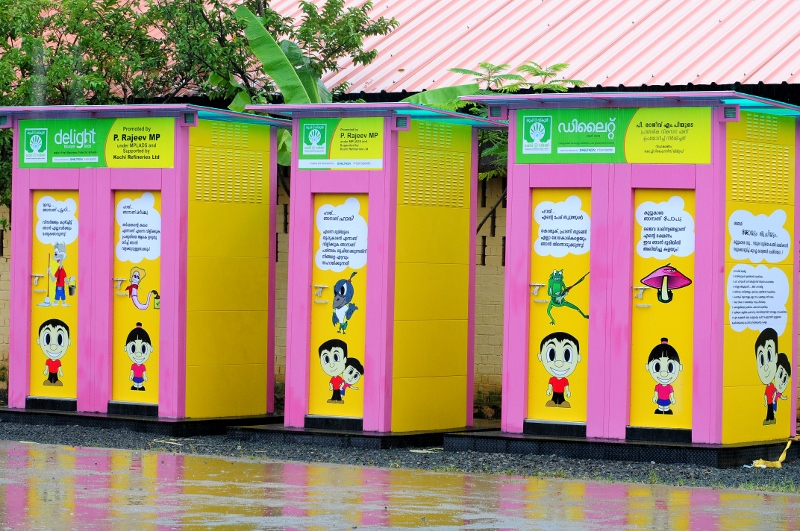 Many of us hesitate in using a public toilet because it is unclean and badly maintained. Girls miss school days every month and open defecation prevails. In spite of being in such an alarming state, sanitation is often ignored. Read how this self-cleaning, self-flushing and low maintenance eToilet is the future of sanitation and will change the way public toilets work in the country.
---
---
Bincy Baby, a civil engineer and a management graduate by profession, always wondered why something cannot be done about the poor condition of public sanitation system in the country. She was struck by the paradox that in a country like India with over 1.2 billion people, 55% of this population (nearly 600 million people) has no access to toilets.
The situation is even more challenging for young, school-going girls who are unable to get access to this basic necessity. Every month, girls between the ages of 12 and 18 are missing school for 5 days every month during their menstrual cycle because there are no decent toilet facilities in the school.
"And then I thought about the importance of IT in solving everyday issues. I believed that if technology is used in a smarter way, it could impact the lives of hundreds of people," Bincy says.
That is when she joined Eram Scientific Solutions Pvt. Ltd., the team that was coming up with innovative solutions to change the way public sanitation worked in the country.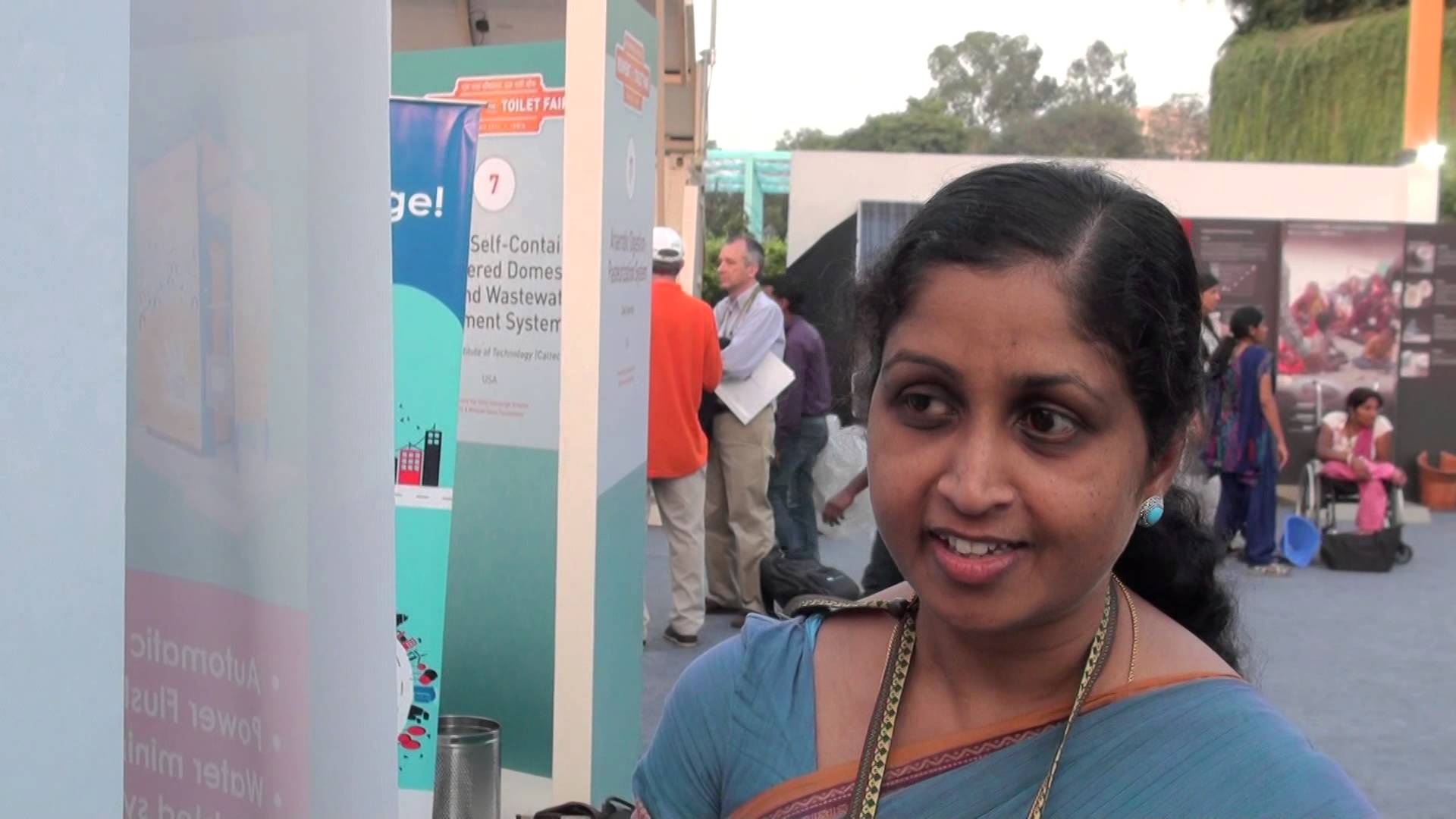 They were driven by a basic premise that sanitation and more specifically public sanitation is untouched by innovation of any nature in the past century or so, in spite of innovations invading all other spheres of our life. Even after so many pockets of revolution happening around the world for right to sanitation, we still consider sanitation a taboo.
As per a study done by Indian children right's organization CRY 11 percent of schools do not have basic sanitation facilities. Only 18 percent have separate toilets for girls and 34 percent school toilets are in unusable condition.
Not only this, did you know that 626 million people in India — the highest in the world — defecate in the open as they don't have a toilet? While sanitation is one of the most important human rights, it is shocking to see how much it has been ignored by the authorities.
Apart from a lack of toilets, their maintenance also poses a major challenge. A large majority of people do not use the public toilets dueto their unhygienic and unclean condition. This alarming situation calls for immediate action, and Kerala-based Eram is providing a brilliant solution through eToilets.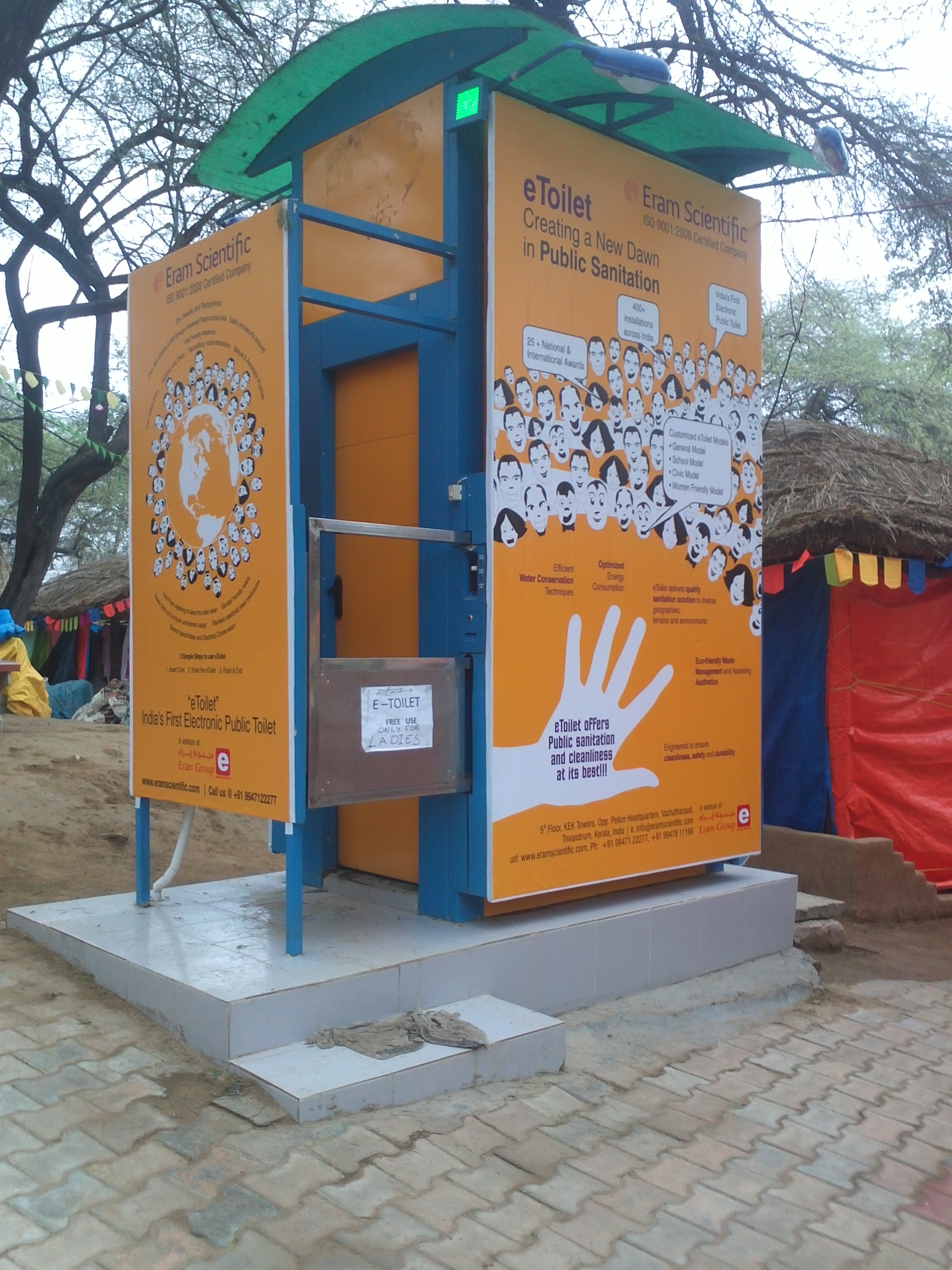 eToilet is India's first unmanned Electronic Public Toilet and is portable, hygienically maintained, and eco-friendly.
How does it work?
e-Toilets are unmanned toilets which work on a sensor-based technology. The self-cleaning and water conservation mechanism in the toilet makes it unique.
The user has to insert a coin to open the door and its sensor-based light system is automatically turned on once you enter the toilet. It also directs the user with audio commands.
To conserve water, the toilets are programmed to flush 1.5 litre of water after three minutes of usage and 4.5 litres if the usage is longer. This "smart" toilet also washes the platform by itself after every five or 10 persons use the toilet. An instructional note is pasted outside the toilet to make the user familiar with the functioning of this toilet.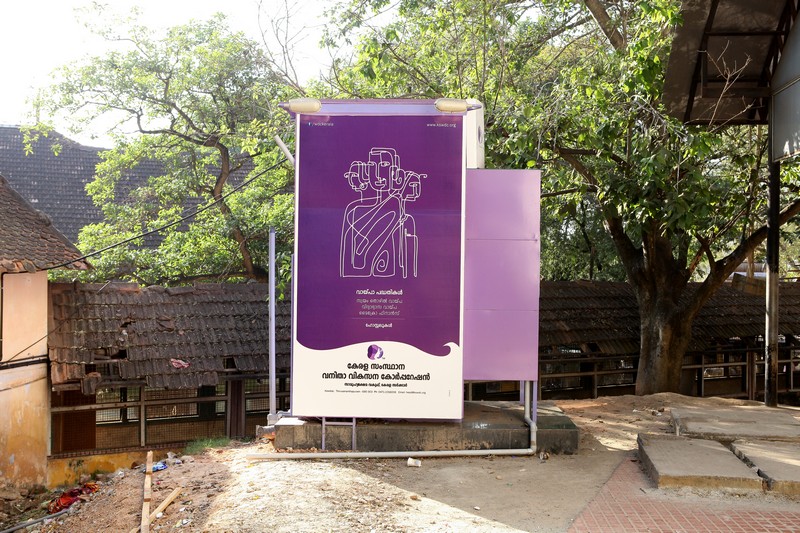 "Though the eToilet is self-cleaning and automatic, sometimes people throw litter or use it wrongly. To deal with all such incidents, we have a service team that conducts periodic visits to the toilets for maintenance and repair. All the eToilets are connected over a GPRS network.The web interface at our control centre keeps track of the performance of the eToilets and collects data regarding usage, downtime, usage charges collected, etc. This provides accountability of this public infrastructure. The respective municipalities can check the usage pattern in real time and this is a very innovative concept which we have implemented in all eToilets," informs Bincy.
Funded mostly by MP or MLA funds and local bodies like panchayats, the basic model of the toilet costs Rs.2 lakhs while the advanced version which is made from stainless steel costs Rs.4-5 lakhs. After installation, the operation costs are met by the small usage charge and income from the advertisement area on the interiors, keeping the model sustainable.
The challenges
"It was difficult for us to make people understand the importance of an eToilet. They are so used to the idea of a mop and a cleaning lady, that they found it difficult to trust that this idea could actually work," Bincy says.
Another challenge is to find the appropriate site. The toilet needs to be easily accessible but also not very close to crowded areas at the same time. The eToilets have solar power options, options to use reduced amount of water and a sensor-enabled system to conserve water and electricity usage. In spite of all this, interrupted supply of electricity and water often affect their smooth functioning.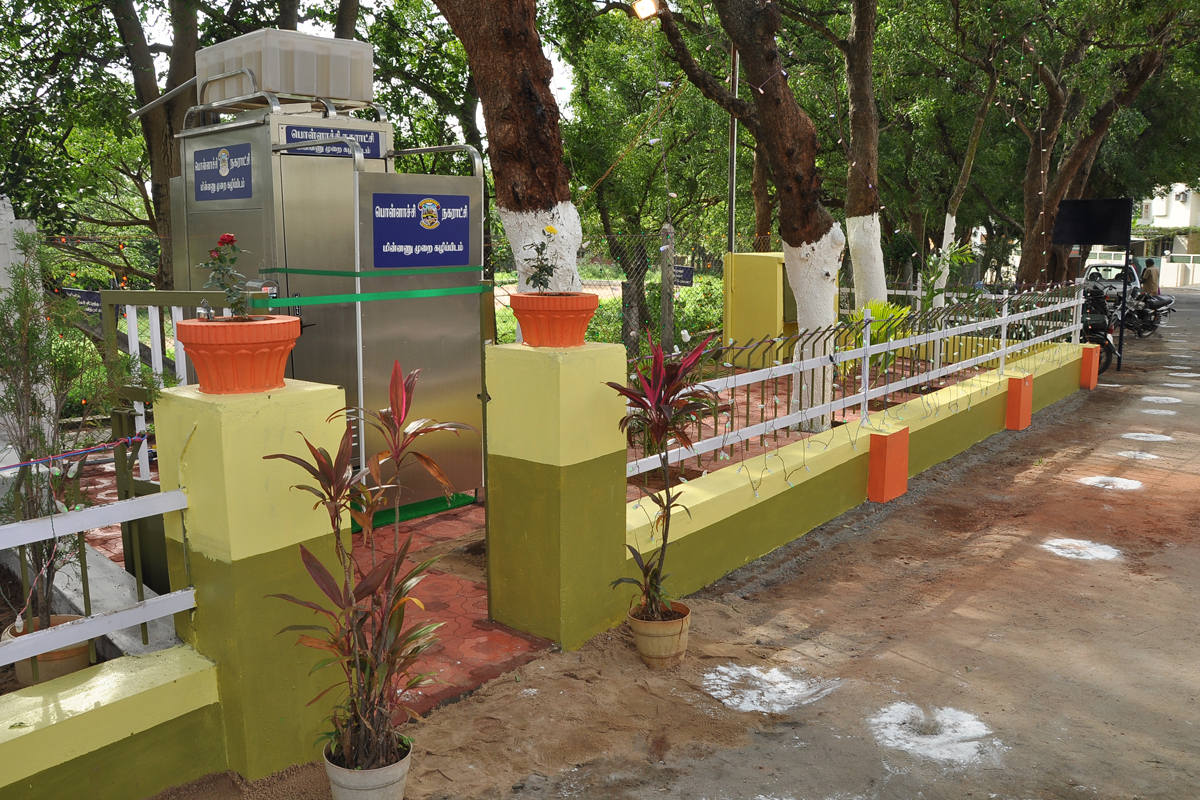 The Helping hand
Eram had an interesting idea but it still required regular research and development to sustain in the market and Marico Innovation Foundation's Social Innovation Acceleration Programme (MIF-SIAP) came as a blessing in disguise. The programme focuses on the "growth phase" of an idea and helps the organization to implement the idea in such a way that it leaves a larger impact.
"We were facing a challenge in scaling up and getting a hold in the private market. MIF gave us interesting ideas and the support to do so," Bincy says.
MIF, in collaboration with various B-schools, gets students to work in various social sector projects. They mobilisedthe students of XLRI Jamshedpur to prepare documentation for the sanitation project and brain-storm on how it could be approved.
The most important part played by MIF was to provide value engineering and to help Eram come up with better versions of these eToilets. MIF's intervention in Eram's case has helped them to not only market the technology but also develop the product as per the needs of the users.
In addition to this, their major contribution was in re-evaluating the targets – while Eram hoped to install 400 eToilets before MIF intervention, they reworked this target to install 18,200 eToiletsin the next two years!
The impact
The Eram team has so far managed to construct 500 such toilets in 10 states of India, including 150 eToilets in various schools.They have managed to set up over 200 sewage treatment plants and have been recognized with over 30 awards globally.
"The toilets in schools are 'girl-friendly' and offer facilities like napkin incinerators and vending machines. Also, the biggest benefit of starting these toilets in schools is that children are more open to experimenting and using new technology, while it is harder to make older people get accustomed to change," Bincy says.
When most of the people avoid using public toilets due to their bad conditions, this technology is gradually changing the scenario of public sanitation in the country.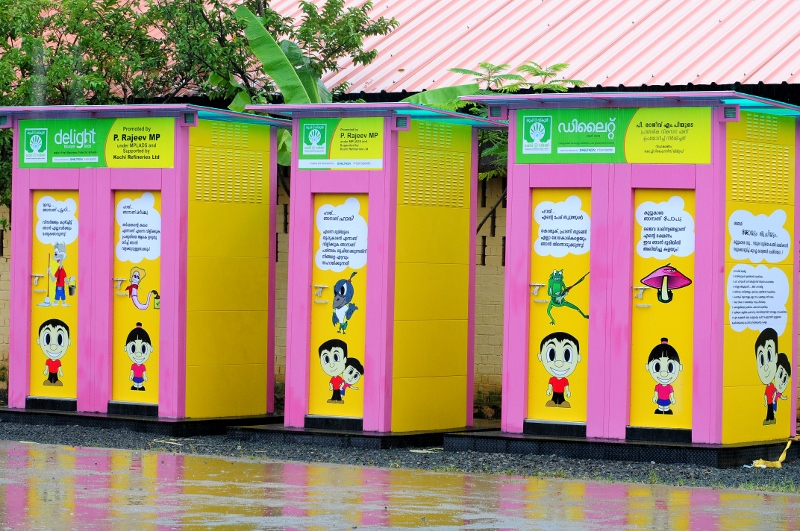 The future
"eToilets alone cannot fix the sanitation problem of the entire country. But we have been able to make an impact on how sanitation is touching the lives of women and girl children in the last few years. A very focuseld hand-holding of a number of stakeholders including Governemnt, private sector, CSR, civil scoeity need to act in tandem to address this critical challenge," Bincy says.
Hence, the team is also dabbling in Sewage Treatment Technology to make the model self-sustainable. It is a licensee of DRDO technology. Eram Scientific is closely working with other grantees of the Bill and Melinda Gates foundation for developing toilets that can regenerate energy and water from sewage waste.  Two field trials with California Institute of Technology and Duke University are already underway in Ahmedabad and Chennai.
To make the technology more accessible and approachable, Eram wants to launch a low cost version of these toilets which would cost Rs. 1 lakh. It is a huge challenge to provide quality services at such a low cost, but the team is committed to make it happen.
Expanding the project to other states of the country is yet another item on their agenda. The Bill & Melinda Gates Foundation has awarded a Rs. 3-crore 'Reinvent the Toilet Challenge' grant to Eram Scientific Solutions which will be used for further research, development and implementation of the project.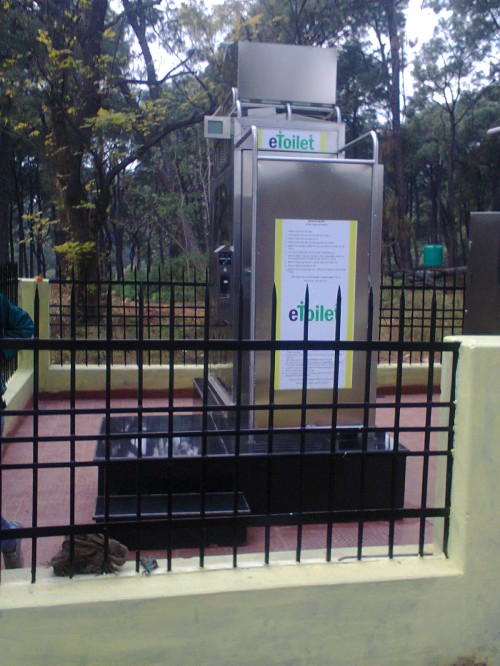 The two cents
"No one wants to dirty their hands. This field is often looked down by people and no one wants to work extensively here. Someone who wants to do a similar project needs to be passionate about what he/she is doing," Bincy says.
Bincy also believes that challenges in water and sanitation need to be addressed comprehensively and the recent awakening in this direction is a good step forward. Futuristic, technology-enabled toilets are here to stay. The challenge on the team henceforth would be to provide self-sustained off-grid toilets with best of cleanliness and hygiene for millions of otherwise deprived users.
Eram's work in the field of sanitation has been commendable. They are not just constructing the toilets but also making people realize the importance of hygiene and cleanliness, which is an equally big challenge when it comes to public toilets. For more details, visit their website here: http://www.eramscientific.com/.
We bring stories straight from the heart of India, to inspire millions and create a wave of impact. Our positive movement is growing bigger everyday, and we would love for you to join it.
Please contribute whatever you can, every little penny helps our team in bringing you more stories that support dreams and spread hope.
Tell Us More