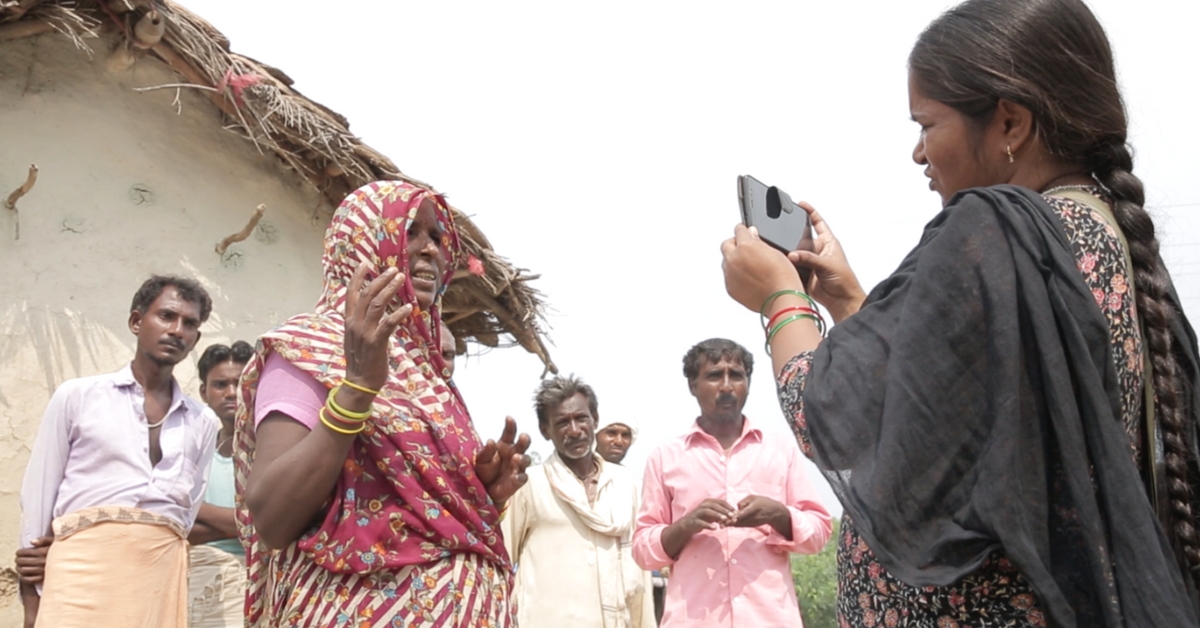 Fighting prejudice and discrimination in rural Uttar Pradesh, one woman rises above it all in a field lorded over by her male peers – journalism
On an afternoon in November, the roots of a story reveal itself some kilometres away from Karwi, part of Bundelkhand in Uttar Pradesh. Hailing an auto to a juncture outside the heart of a village in Chitrakoot district, Meera reaches a spot that looks downright dangerous – mangled and damaged wires criss-cross in an ugly maze, while worn away, stringy cable wires seem ready to crackle and snap.
Indeed, these are the reasons why both electrical shortage and deaths-by-short-circuit are common in this region – as documented in her many reports she filed in her early days of journalism.
Currently the Chief Reporter of Khabar Lahariya, an indie rural news platform, Meera walks on, stopping only to adjust her smartphone on a hand-held tripod as she takes pictures and video recordings, capturing the span of the never-ending lethal wires.
Accompanying her on this jaunt are three stringers in training – they are observing and learning about the processes of reporting.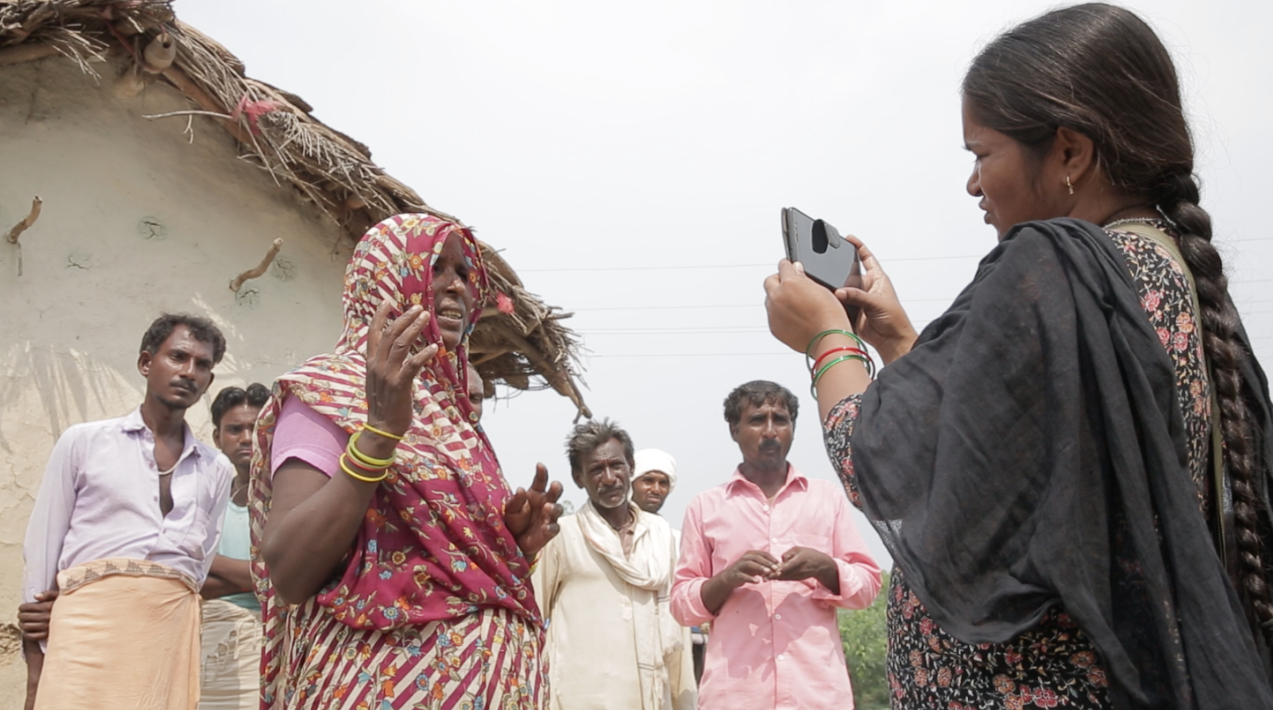 As she asks questions on the record, she never forgets to listen intently as people from the villages speak, telling her about the pressing issues they are facing.
---
Also Read: How This Specially-Abled Sportsman Is Chasing His Passion From Rural UP
---
"Almost nobody comes here to do a story. How did you come?" an old man asks her. Meera smiles – this isn't the first time she has heard this, nor is it the only context in which Meera finds herself at the receiving end of this particular line of interrogation. Usually, it's along the lines of "Arre, aap toh ladies hai, yahaan kaise pahunch gaye?" (You are a woman, how did you reach here?)
And is often more offensive and much, much uglier. It is not a rare occasion for Meera to be subjected to threats if she gets too close to Sarkari apathy or breakdowns. She has often been told to stay away.
Working in 'regressive-as-it-gets' Bundelkhand for over 12 years, Meera is quite the anomaly, and she knows it.
The first day of a training workshop saw Meera reminding all the incoming women that she comes from a similar position of marginalisation.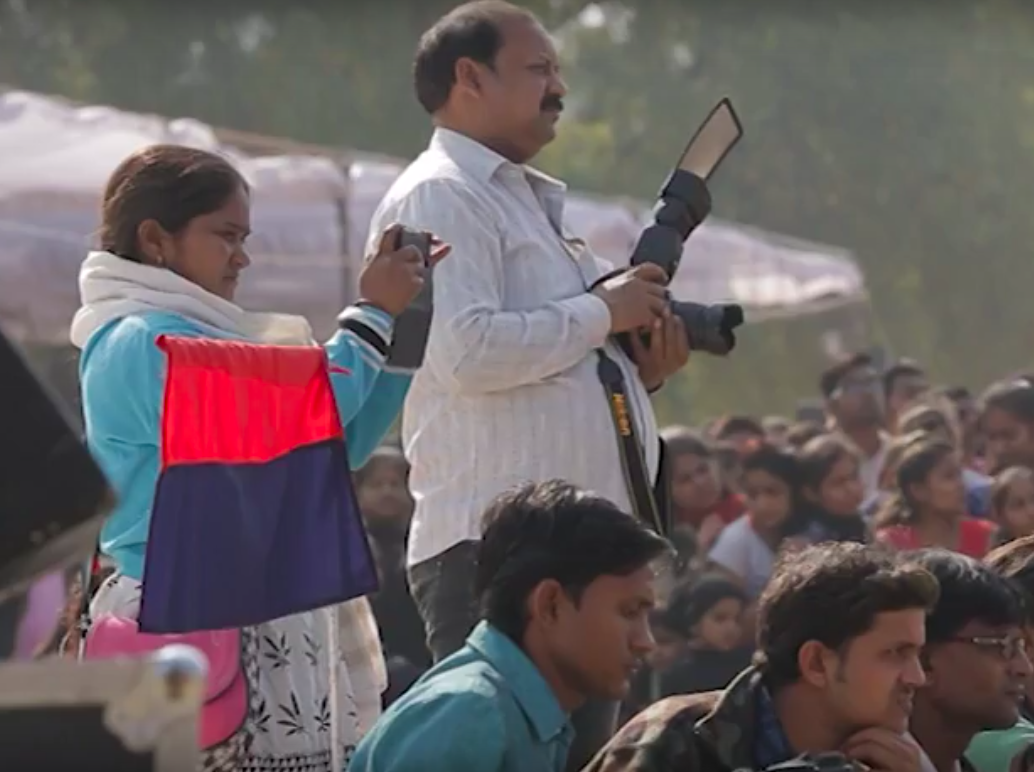 "I am low caste too", she reminds the attendees, all of whom have signed up for a new life – nursing ambitions, dreams, desires.
This is not a place where you can be comfortable with your identity as Dalit and woman. According to the NCRB report released in December 2017, U.P. held the dubious distinction of being among the leading states for both caste and gender-based violence. This is the context for every woman reporter working out of Uttar Pradesh.
Everywhere you go important spaces are occupied by men and men alone – and a particular kind of man – those with upper-caste surnames. As you walk through villages, you encounter only men. "We need to speak to more women", is a mantra Meera often chants, to herself.
"Today we are living in the twenty-first century and everyone is connected through the internet," says Meera, in an all-new episode of her flagship show, 'Chief Reporter ki Diary Se'.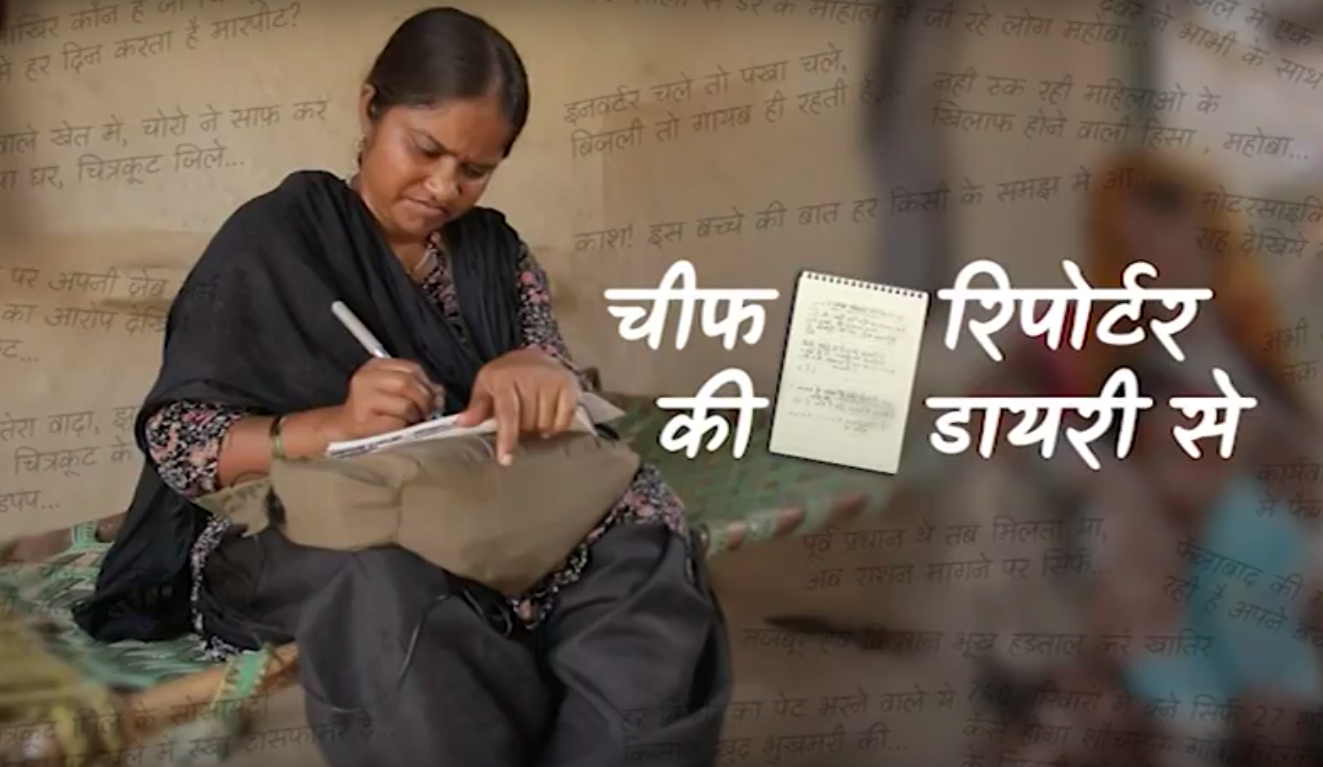 "The world has advanced so much that robots are taking over human jobs. And yet I find it extremely shameful to confess that caste discrimination still exists in Banda."
She goes onto recount the difficulties she personally experienced in a recent search for a roof over her head when she came face to face with hesitation on the part of landlords to sign final leases. The reason was crystal-clear – Meera has been reporting on it constantly. In July 2017, she visited the residents of Banda's Malin village where there is a predominance of the Valmiki caste.
The village inhabitants told Meera, in no uncertain terms, that if people from higher castes see them in the market, they keep their distance. They explained, in vivid detail, how shopkeepers throw purchased goods at them, so as to avoid making physical contact. "The shopkeepers don't want to take cash from our hands. Instead, we have to keep it on the counter", they told her.
The village itself, "full of filth and dirt," does not have sweepers from the local municipal corporation like other villages because of the caste implications associated with lower castes cleaning up for other people. "I was told that the authorities asked the communities to clean their own dirt because the lower caste people are supposed to clean the dirt of other people," said Meera.
---
Also Read: How One Report Smashed the Shackles of an Age-Old Casteist Horror in Rural Uttar Pradesh
---
This is the real truth, and only people like Meera can bring it to us. By revealing to viewers these stories behind our own filed story, Meera's a living-breathing empowerment story.
People know that their stories matter, that caste and gender are not shackles to hold you back. They should set you free.
Like this story? Or have something to share? Write to us: contact@thebetterindia.com, or connect with us on Facebook and Twitter.
NEW: Click here to get positive news on WhatsApp!