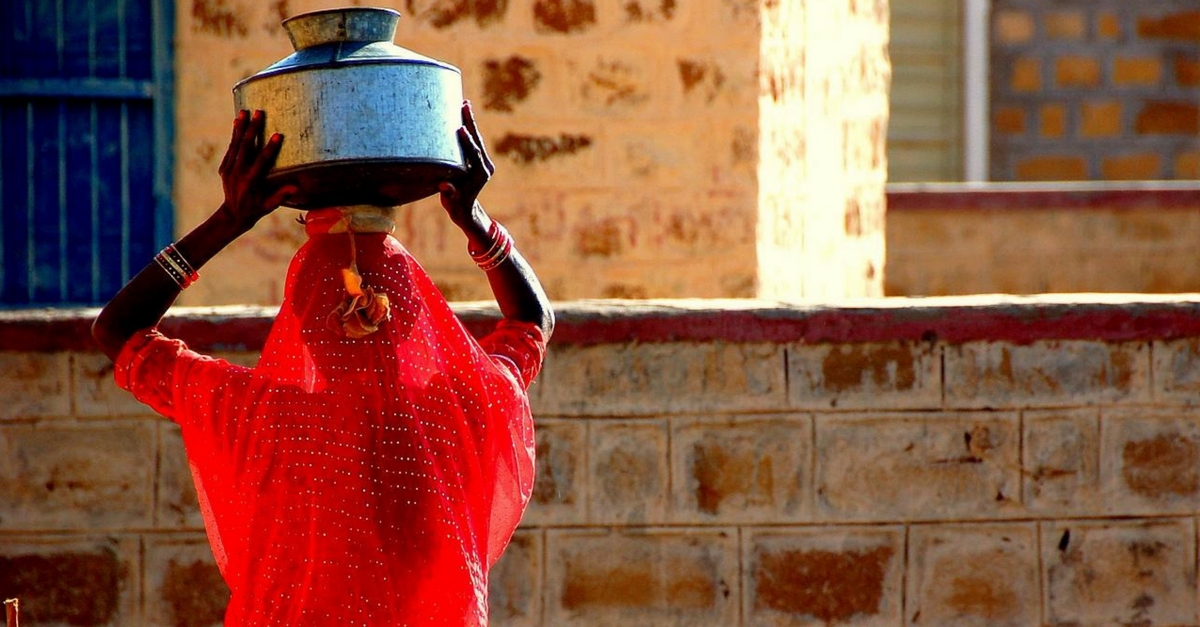 A ritual carefully put into place by the powerful on the powerless, one that had magnified over the decades, instilling hate, fear and anger.
A pair of slippers. What could be more banal, more harmless? Well, think again.
If you're a resident of Janaura village in the district of Lalitpur in Bundelkhand, deep inside the innards of Uttar Pradesh, a pair of slippers is not just a pair of slippers. They acquire insidious meaning and come to embody the problematic politics of the region.
Lalitpur is rather notorious for being one of the most regressive districts in Bundelkhand – where governments seldom exert any presence, let alone governance. It is a fecund place where ancient feudal norms to survive and thrive. One such practice, stemming from caste-based prejudice, prevalent in the village of Janaura dictates that people from the Ahirwar (so-called lower caste) sects must remove their slippers and carry them in their hands when they walk past upper-caste villages or homes.
"It's been going on forever," says Neelam, "We all just do it, because otherwise fights that break out." She has a resigned look on her face as she adds, "They say, 'Oh look, so-and-so's daughter or so-and-so's daughter-in-law is passing by without taking off her slippers'. They create a ruckus, so it's best just to follow it."
And even more horrifyingly, the patriarchy ensures that this "chappal pratha" is only applicable to the women of the village.
It has led to a serious simmering of rage, which one can see in Shanti's eyes.
"It's an ancient ritual that's been perpetuated through time. Everyone's only too eager to "catch" a "bahu-beti" flouting this rule."
The disdain in Shanti's voice is hard to miss when we ask her who she means by 'everyone'. "The good men of the village," she says.
"Why don't they also do it when they walk past our village? Then they'll know of the humiliation and the discomfort." Shanti rages. It is not easy, after all, to walk barefoot over rocks and stones, jumping over naalas and piles of garbage.
In a calmer moment, Shanti has another question, "Isn't it time to stop this?" As grassroots reporters, Shanti's question is almost directly addressed to us.
When we meet with the pradhan (village headman) Rajeev Dube, at first he denies all knowledge of any such "jaativaad" practices being followed. "It is an era of equality we live in", he mouths, and then goes on to list the several policies he knows of which favour the marginalized.
The SDM (Sub Divisional Magistrate), Dhirendra Pratap Singh, too follows suit, insisting that if such practices were reported officially, authorities would take action. Familiar with everyone's favourite game of "jumla rajniti", we offer our video reports as official reports.
When we revisit Janaura just over a month later to follow-up, we're in for a pleasant surprise. It seems there is now a spring in Neelam's and Shanti's (chappal-wearing) step!
When the report was published and shared over a few local WhatsApp groups multiple times, Singh seems to have stumbled upon it.
He planned a visit to Janaura with the express reason of witnessing this tradition up-close and was shocked by the reality of the situation.
He held an impromptu gram sabha on the irrelevance of the practice and spoke about it as a social evil. He further promised strict action against anybody enforcing it in the village. Dube too was propelled into action and he conveyed a sense of gratitude to the reporter for bringing it to the notice of the authorities.
And just like that, a ritual carefully put into place by the powerful on the powerless, one that had magnified over the decades, instilling hate, fear, anger and entrenching it all deep inside the hearts of everyone in Janaura had been disbanded.
Featured image for representation only. Source: Flickr
Like this story? Or have something to share? Write to us: contact@thebetterindia.com, or connect with us on Facebook and Twitter.
NEW: Click here to get positive news on WhatsApp!