Researchers at IIT Gandhinagar have incorporated an ingenious solution—computer-based VR games—to address upper-limb movement disorder in post-stroke victims.
A stroke is a medical condition where due to certain reasons, inadequate blood flow to the brain results in cell death. Strokes are one of the leading cause of death and disability, not only in India but all over the world. They affect about 15 million people worldwide and have left almost 5 million disabled.
According to studies, almost 75% of stroke victims become physically disabled, and out of those, 77% suffer upper limb weakness, with muscle numbness and difficulties in carrying out daily activities. Therefore, stroke rehabilitation plays an integral part in preventing post-stroke disabilities and helping a person return to regular life.
Physiotherapy is often an essential part of rehabilitation after a stroke and helps the patient to recover muscle strength, joint movement and a range of vital capacity.
Researchers at IIT Gandhinagar have incorporated an ingenious solution—computer-based VR games—to address upper-limb movement disorder in post-stroke victims.
Virtual reality or VR gives users a sense of touch when augmented with add-on instruments. Putting advances in the field of VR to use in the recovery of stroke patients, Dr Uttama Lahiri and her group have developed a technique which is a computer-based exercise platform, which is a performance-sensitive platform that can intelligently adapt itself according to the performance of patients.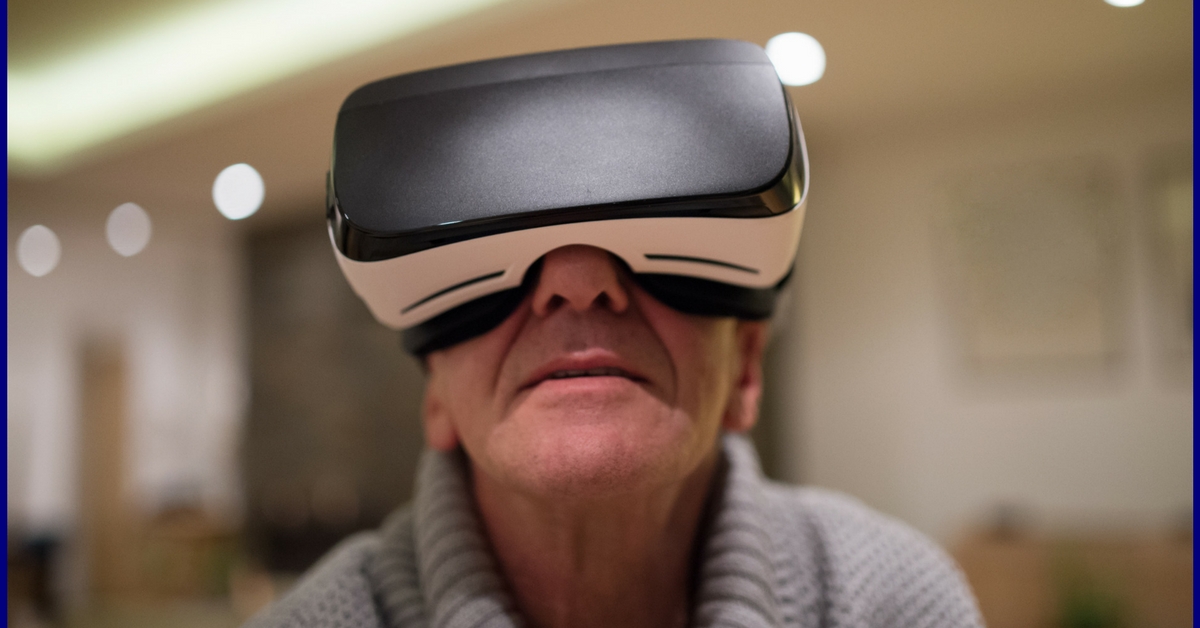 This virtual gaming world is augmented with a sense of touch in which patients can feel objects in the game environment and can manipulate objects with their movements. Using this as a cornerstone, patients interacting with the simulated environment can help in practising reaching and coordination tasks.
"Computer game-assisted upper limb recovery seems to be a novel method for assisting recovery of brain functions after stroke. Such game-based recovery may help in precise motor unit activation which makes the recovery, rational and task-oriented," commented Dr Vijaya Nath Mishra, a stroke specialist at Sir Sunderlal Hospital, Banaras Hindu University, who is not connected with the study to India Science Wire.
A unique aspect of this virtual-reality exercise is that it can intelligently adapt itself based upon the task performance capability of the patient, allowing the user to be more motivated to complete the challenges and simultaneously ensure that he or she gets treated in the process of playing the game itself.
The software of the platform consists of 48 templates of VR-based 'reaching' and 'coordination' tasks, like navigating a car through obstacles and popping balloons, which ease the movement of the shoulder joint and upper limbs as prescribed in physiotherapy guidelines.

The technique has been tested in a set of six patients with chronic stroke, who interacted with the system for 30 mins per day for a week. The results showed drastic performance improvements in the following:
(i) Increase in performance score
(ii) Reduced task completion time
(iii) Reduced performance errors
All imply an increase in terms of agility in the upper limbs.
The user-friendly and easy to operate software is not only capable of providing real-time feedback but is also individualised and adaptive to one's capabilities. With the scores being monitored by a physiotherapist while the patient can take up the test in his home.
"We designed and validated this exercise platform among post-stroke patients, and the results are promising," said Prof Lahiri in India Science Wire.
Hey, you may also like: India's Lakes Can Breathe Again, Thanks to This Invention Developed by IICT's Scientists!
Like this story? Or have something to share?
Write to us: contact@thebetterindia.com
Connect with us on Facebook and Twitter.
NEW: Click here to get positive news on WhatsApp!