The recent landmark rulings by Supreme Court on Privacy Judgement and Triple Talaq are incomplete without repealing the draconian Section 377 and Criminalising Marital Rape.
Rape laws in India continue with the patriarchal mindset of considering women to be the property of men post marriage with no autonomy or agency over their bodies. Marital rape has been impeached in approximately 106 countries and is documented as a desecration of human rights. Among the 106 countries, 32 consider it as a special criminal offence, and the remaining 74 include it in the general rape provisions.
Even though many countries around the world have taken such strong and progressive steps, India is one of the 36 countries where it is still not a criminal offence and is untouched by the lawmakers of our country.
The UN has repeatedly suggested that India make marital rapes a criminal offence.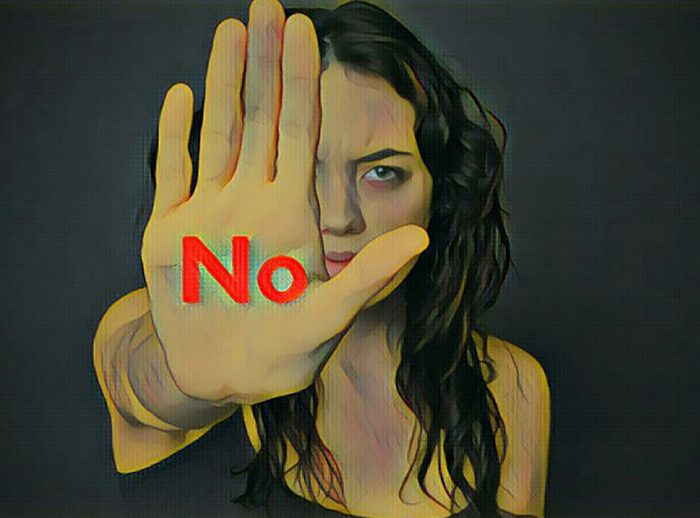 It was also suggested by the three-membered Justice Verma committee, which was formulated to strengthen India's anti-rape laws after the 2012 Delhi gangrape case.
The Curious Case of Rusted Reasons
Menaka Gandhi, the Minister for Women & Child Development, ruled out the possibility of making marital rape a criminal offence by making this statement:
"It is considered that the concept of marital rape as understood internationally cannot be suitably applied in the Indian context due to various factors like level of education, illiteracy, poverty, myriad social customs & values, religious beliefs, mindsets of the society to treat the marriage as a sacrament etc."
The anxiety around the issue of marital rape adequately betrays the state's reluctance to allow women to own their sexuality. Further, by continually asserting that making marital rape would adversely impact the institution of the family in the country, politicians obliquely admit to the fact that they seldom look at women as a significant voting group in their own right.
Through this article, we seek to urge the Law Commission of India to move towards:
–    Dismantling marriage as an exception to rape
–    Amending the criminal legislative framework to incorporate marital rape as a crime
–    Amending allied matrimonial laws to incorporate marital rape as a ground for divorce + custodial rights over children (and appropriate guardianship laws)
–    Amending procedural and evidence laws to incorporate such norms as maintenance and other such rules marital rape
– Installing offices such as a Guardian ad Litem to take care of the children's needs in such a setting.
In the light of recent UN reporting, it stands true that women in India are 40% more likely to be raped by their husband than by a stranger. In 2015, a woman reported to having been raped and assaulted by her husband, and though she was hospitalised for the injuries she suffered, her husband was not prosecuted. When she filed a petition before the Apex Court of India, it was dismissed with the court saying that "the law was not to be changed for the experience of one individual."
In any case, marriage doesn't amount to volunteered sexual consent at all times to come. Justice Leila Seth elucidates this in her book, Talking of Justice, People's Rights in Modern India, saying, "A woman's autonomy and bodily integrity are concepts that have developed over the years, thus making rape an offence unless there is true consent."
Here Are the Legal Changes We Need
Section 375 of Indian Penal Code defines the Offense of Rape stating that a man is said to commit "rape" if he —
penetrates his penis, to any extent, into the vagina, mouth, urethra or anus of a woman or makes her do so with him or any other person; or
inserts, to any extent, any object or a part of the body, not being the penis, into the vagina, the urethra or anus of a woman or makes her do so with him or any other person; or
manipulates any part of the body of a woman to cause penetration into the vagina, urethra, anus or any part of the body of such woman or makes her do so with him or any other person; or
applies his mouth to the vagina, anus, urethra of a woman or makes her do so with him or any other person, under the circumstances falling under any of the seven descriptions mentioned under the act.
Followed by two explanations and two exceptions, in this issue only exception 2 plays the vital role, as it says —
Sexual intercourse or sexual acts by a man with his wife, the wife not being under fifteen years of age, is not rape.
There is an urgent need to dismantle marriage as an exception to rape to ensure that women have equal agency over their bodies and the autonomy to decide their sexual interactions, irrespective of such interactions being within or outside marriage. The law needs to be amended to include both the substantive and the procedural law to incorporate marital rape as a crime. The amendments include —
Removal of the Exception under Section 375 IPC: "Sexual intercourse by a man with his wife, the wife not being under fifteen years of age, is not rape."
A separate subsection 375A needs to be introduced on the following lines;
"Whoever, being in a marital relationship, physically or forcible has sexual intercourse with their spouse and/or indulges in acts of sadistic sexual violence on their spouse, without the valid consent of their spouse, shall be held liable for marital rape and shall be punished with rigorous imprisonment for a term which shall not be less than ten years, but which may extend to imprisonment for life, which shall mean imprisonment for the remainder of that person's natural life, and shall also be liable to fine;
(i) Lack of physical objection from the spouse, express or clearly implied, shall not be considered as consent for sexual intercourse;
(ii) Provided that previous sexual intercourse shall not automatically be considered as to have been implied consent for the alleged act.
(iii) Also provided that mere proof of sexual intercourse shall not prove the act of marital rape unless the absence of consent can be established.
(iv) And that the fact that the accused and the victim are married would not be treated as a mitigating factor for justifying a lighter sentence to the accused."
There is also a need to amend allied matrimonial laws to incorporate marital rape as a ground for divorce and custodial rights over children (and appropriate guardianship laws), and amend all relevant laws to incorporate the following:
(a) Proven marital rape will be an unequivocal ground for divorce and will grant the first right of custody over minor children, if any, to the spouse against whom the act of marital rape has been committed.
(b) The spouse against whom the act of marital rape has been committed will be entitled to maintenance.
(c) Minor children, if any, will be entitled to maintenance from the spouse who has committed the act of marital rape.
(d) Maintenance shall be payable in line with the appropriate personal law applicable. Failure to pay such support will be liable under Section 125 of the CrPC.
(e) Appoint a Guardian ad Litem to take care of the children's needs in such a setting. This is because the continuance of a domestic relationship with the children involved is both difficult and impractical To ensure that the children in such a marriage are protected, the courts could appoint a person to investigate what solutions would be in the best interests of a child.
The Question of Evidence, And the Second Argument of Burden Of Proof
Firstly, that something is difficult to prove cannot be an argument to ignore a crime.
"Even in cases of rape by someone who knew the girl, it is difficult to prove rape. Proving rape is always based on circumstantial evidence," points out Dr Prasanna Gettu, CEO of International Foundation for Crime Prevention and Victim Care. While in the popular imagination, 'rape' means a stranger assaulting a woman, in 96% of the registered cases in India, the rapist is known to the victim.
Dr Gettu further points out that marital rape cases will present a different scenario, unlike other rape cases which could be single incidents. "Marital rape will not happen in isolation, there will be a history of violence and physical abuse, and will fit into the larger picture of domestic violence. We have to look at it from that perspective," she says. Dr Gettu also points to how even workplace sexual harassment is often difficult to prove, but we have still have laws against it.
Arguments against criminalising marital rape focus on forensic evidence, or the 'lack of' it.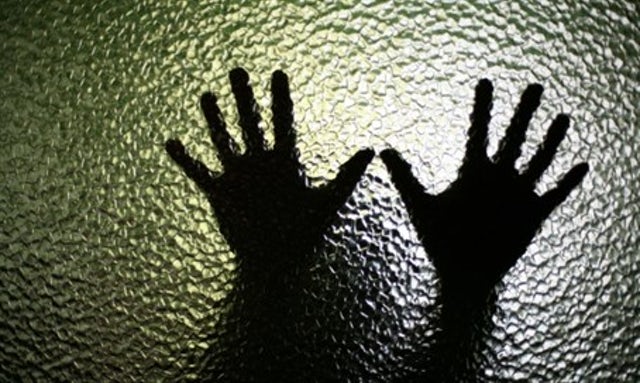 How can you prove that the act was non-consensual using DNA samples as evidence? The answer is in the judgment of Supreme Court in Sheik Zakir vs State of Bihar case, where it ruled that the absence of a medical record would not be of much consequence if the other evidence on record is believable.
Even so, Akila RS, a lawyer based in Chennai, points out the relevance of medical evidence in cases of marital rape too. "A history of physical violence, results of a rape-kit and medical examination of the wife, witness testimony and possible admission of the husband in electronic communications could be ample evidence to prove his guilt," she says. A timely medical examination can differentiate between consensual sex and forced sex.
"Yes, there is some difficulty in the criminal jurisprudence here, but we have to develop it. And at least, in cases where there is enough proof for proving marital rape, the law will help punish the husbands," says Akila
Those of us arguing for criminalising marital rape are not asking for a 'special provision' for married women. What we are asking for is the removal of special status accorded to some rapists. There cannot be 'good rape' and 'bad rape'; there cannot be gradations based on the relationship between the victim and the perpetrator.
Beyond Law: The 21st Century Opinion
Similar to murder, rape is a reprehensible act that leaves a body defiled. However, rape victims are not like murder victims; they live & relive the event. Worse yet, they can never leave the scene of the crime. The mental agony of a rape victim in marriage or outside marriage cannot be described in legal terminologies.
We will be deceiving ourselves if we believe that this issue can be solved merely by removing the marital rape exception. A much bigger question is how to change the patriarchal social norms? In the NFHS survey, for instance, 54 percent women said it is fair to say that violence by a husband is justified. The law alone cannot resolve the plight of women unless backed by a change in patriarchal mindsets and economic empowerment of women.
(Written by Sonal Singh)
Like this story? Or have something to share?
Write to us: contact@thebetterindia.com
Connect with us on Facebook and Twitter.
NEW: Click here to get positive news on WhatsApp!
About the author: Sonal is a law graduate working as Human Rights Advocate at the Karnataka High Court.
We at The Better India want to showcase everything that is working in this country. By using the power of constructive journalism, we want to change India – one story at a time. If you read us, like us and want this positive movement to grow, then do consider supporting us via the following buttons.
Please read these FAQs before contributing.