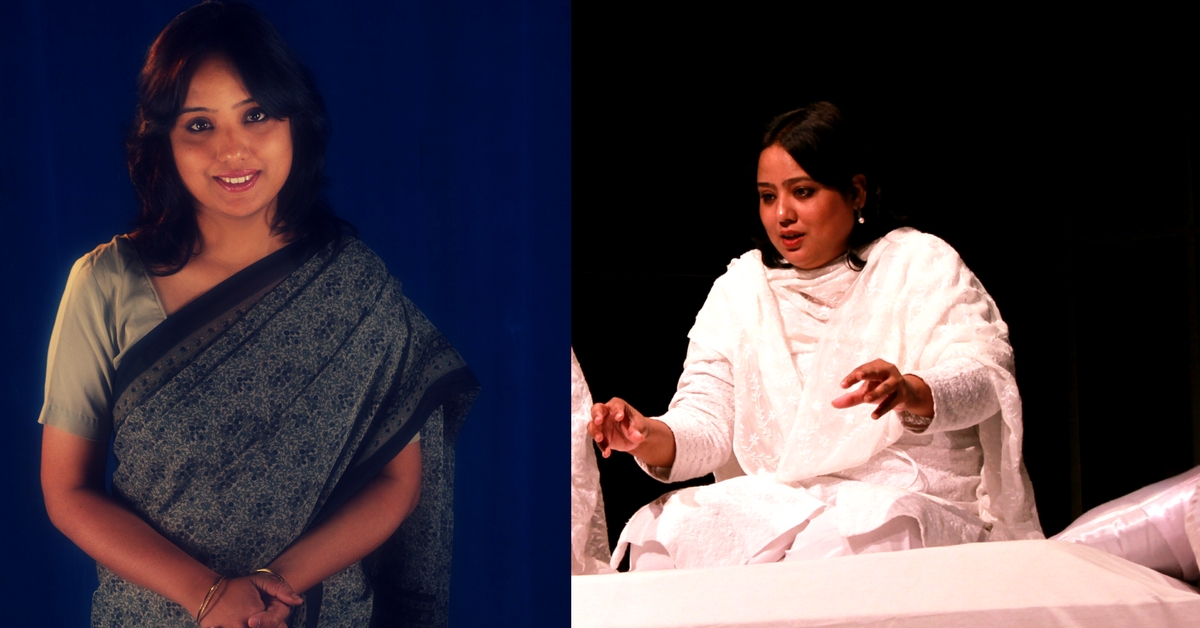 Deemed India's first female Dastango has not only broken into the male bastion, but is striving every single day to revive the 13th century dying art of oral Urdu storytelling, Dastangoi, in the country.
Tucked away in Old Delhi's decrepit walls and dilapidated homes, is a treasure trove of stories, Fouzia Dastango makes come alive, as she takes her seat in the usual vajrasana on the white mattress, the colour of which matches her traditional attire of salwar kameez.
Her voice and story are the weapons she plays by, no audio-visual support, nor music. A little laughter, a grimace, a sigh, a thundering screech – she uses uncountable modulations to express the complexities of human emotions and transports her audience to the world of stories of imminent Urdu writers like Ashraf Subohi Dehelvi, Ismat Chugtai, Intizar Hussain and others.
From the dastan of Ghummi Kebabi and his kebab shop in the lanes of Old Delhi, to the sensitive feminist writing of Ismat Chugati's Nanhi ki Nani, this young woman, deemed India's first female Dastango has not only broken into the male bastion, but is striving every single day to revive the 13th century dying art of oral Urdu storytelling, Dastangoi, in the country.
What is Dastangoi?
An oral Urdu storytelling tradition, it has the dastango or storyteller whose voice is his main artistic tool at the centre.
While it originated in Persia, the art form travelled to Delhi and other parts of India, with the spread of Islam. It reached its pinnacle during the sepoy mutiny of 1857, when a number of Dastangos migrated to Lucknow, and popularized the art form in the city. Enjoyed by all classes in Oudh, the artform died for a while with the demise of Mir Baqar Ali in 1928, to be only revived in 2005.
The earliest reference in print is a 19th-century text chronicling the adventures of Amir Hamza titled Dastan-e-Amir-Hamza. Indian poet and Urdu critic Shamsur Rahman Faruqi and his nephew, writer, director Mahmood Farooqui, played significant roles in its revival in the 21st century.
Fouzia's journey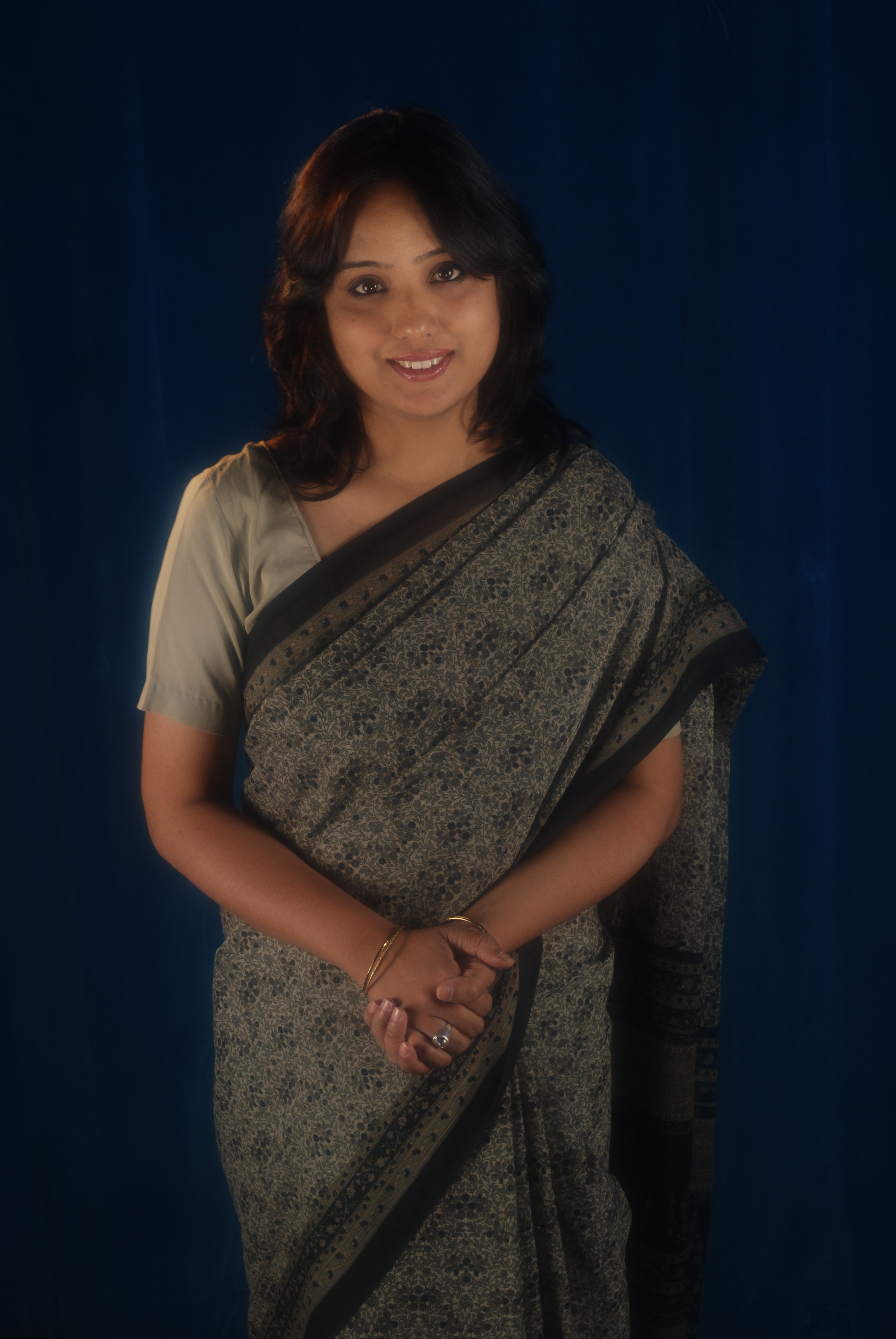 This Jasola-based dauntless storyteller was born and brought up in a lower-middle class family in Old Delhi, an influence and charm that reflects in her enchanting stories.
Growing up, money was always tight and she remembers how daily finances were discussed in hushed whispers by her humble scooter mechanic father and homemaker mother who struggled to make ends meet.
But that did not deter them from inculcating in a young Fouzia, a love for stories.
While kids her age would throw tantrums asking their parents for toys and chocolates, a young Fouzia was different.
Collecting the little bit of pocket money, her Abbu could afford shelling out, amounting to a few paisas (an old Indian currency), she would march hand-in-hand with him and her brother to the Sunday market. Counting and recounting if it made up the exact amount, she'd spend them on comics and the Urdu children's monthly magazine of the yore– 'Khilona.'
She grew up on an appetite of stories.
"I remember listening to folktales and stories from my maternal and paternal grandmothers. Appa Chammo from our neighbourhood would tell us stories while I looked on with absolute awe and delight. Little did I think, I would grow up to narrate stories myself," says Fouzia.
She completed her schooling from a government Urdu-medium school and moved on to completing her honours in Sociology and Masters in education planning and administration from Jamia Millia Islamia.
Despite being strongly attracted to performing arts, Fouzia was shackled by lack of opportunities.
"Belonging to a government school there weren't many opportunities, I could showcase my talent. We weren't taught theatre, drama, singing or dancing. The resources were so minimal that the fact we were studying was a major achievement," she says.
In Grade 11, Fouzia was exposed to the beauty of theatre for the first time upclose when her teacher Nateef Ma'am, took the entire class to watch her the play, Rustom aur Sohrab, part of the 10th-century Persian epic Shahnameh by Persian poet Ferdowsi.
"I remember being bedazzled and in that moment I dreamt of doing theatre myself. But I was quickly came back to earth from that fantasy. I knew I had to get a job to alleviate the financial burden on my family."
She started taking tuitions at home right from Class 7 all through college to pay for her own education. As a young student at Jamia, she would attend her morning classes and take tuitions starting evening until 10 pm in the night.
It wasn't until 2006, that she had her first encounter with the Urdu art form. She kept telling her my friend Prabhat, about how she wanted to do something new and exciting related to performing arts. And he immediately quipped asking, "Have you ever watched Dastangoi?"
She tagged along to a show, where modern dastangos who revived the tradition in India, Mahmood Farooqui and Danish Hussain were performing.
"It was love at first sight, I knew this was the artform I wanted to do for the rest of my life. It was at a time when people didn't even know what Dastangoi was. It is only in the last three years that the dying artform reeling under the pressure of the glamour industry has come into the limelight," she says.
At a time when the art form seemed so obscure to the rest of the world, here was a woman determined to take it up, when clearly only men dominated the scene.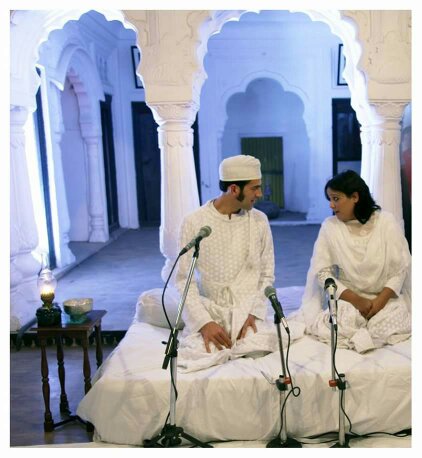 "I had never seen a woman perform back in the day. But I was not going to step back," she says.
---
Read more: Breaking Barriers – Meet India's First Differently-Abled DJ, Varun Khullar!
---
She took her talim from stalwart Dastango gurus like Mahmood Farooqui and Danish Hussain,the latter who she distanced herself from after the infamous sexual assault case came to the forefront.
She first performed in 2006 at I Discovery I in Gurgaon, with her Ustaad Danish Hussain.
"I was nervous and jittery. Who has the honour of performing their first ever dastangoi with her guru? It went well. I was glad I did not forget any of my lines," she laughs.
Despite having started off my Dastangoi journey, Fouzia continued to work as a full-time lecturer at the State Council of Educational Research and Training in Delhi,a job she later quit in 2014, to pursue Dastangoi full time.
"I would go to work, then attend my rehearsals in the evening and do my riyaz till 11 in the night. My amma could make no head no tail out of what I was doing. But my brother supported me a lot. When I quit my job in 2014, I told myself that I'd rather die hungry than do something that doesn't allow me to chase my passion or makes me happy."
While most people think, artists get paid a lot more due to the glamour of their work, Fouzia breaks the bubble saying, "It's an art form. It won't get you much money. We find it difficult to make ends meet when tickets don't go off in off season."
Apart from Dastangoi, she earns her living by conducting storytelling workshops in schools and colleges. Her source of income has never been Dastangoi in entirety. She also works as a consultant for organisations in the educational and developmental sector.
She describes the challenges of the Dastangoi form of storytelling with other forms saying:
"If you see other story tellers, you'll see they do everything in their power to attract the attention of the audience, including jumping around the stage, using audio visual aid, sound effects, props and what not. But Dastangoi has only two storytellers clad in the traditional costume who perform. We attract and hold attention of the audience, based solely on our voice and our content seated in regular two to three poses with no other supporting aid. How much can you move seated in vajrasana? Does your voice have the power to resonate and strike the chord of your listeners' hearts to make sure they don't leave?"
Having performed over a 100 shows, Fouzia boasts of never having a single listener walk out in the middle of her dastan till date.
Mahmood Farooqui wrote mentioned her as the country's first female dastango in his book.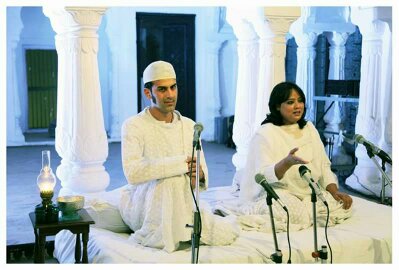 She expresses her gratitude for the title saying, "I am happy that it helped pave the way for more women to engage in this dying art form of India. I wish to take this oral tradition, especially small cities where it was existent years back but seems to have lost its glory. Till date, this oral tradition is thriving in smaller neighbourhoods. I want to revive it in as many Indian villages as possible."
She expresses the need for government and cultural aid for the platform.
"It is a heritage that we are keeping alive and passing down to future generations after all."
Her mantra for success is doing what you are extremely passionate about and keeping the thirst to achieve more in the field alive. Money and fame, she says will fade with time.
While she has watched several Dastangos come and go. It's difficult for most of them to sustain their passion in the long run.
"Don't be seasonal Dastango. Once you decide to step in, you are a dastango for life."
From mental health to communal harmony to feminism, Fouzia has mastered the art of picking the right stories and performing them for her audience in a way that strikes the right chords.
"I don't want to be just a woman in a crowd holding a banner demanding change. I want to affect change through the medium of Dastangoi storytelling."
People might not listen to a lecture but it piques their curiosity when they listen to it in story form, she believes. Stories have that kind of effect on people after all.
Fouzia will soon be performing her upcoming dastan, Dastaan-e-Khusro in November. Needless to say, she is going to win hearts yet again.
If Fouzia inspires you, write to her at fouzia.work@gmail.com
Like this story? Or have something to share?
Write to us: contact@thebetterindia.com
Connect with us on Facebook and Twitter.
NEW: Click here to get positive news on WhatsApp!
We bring stories straight from the heart of India, to inspire millions and create a wave of impact. Our positive movement is growing bigger everyday, and we would love for you to join it.
Please contribute whatever you can, every little penny helps our team in bringing you more stories that support dreams and spread hope.