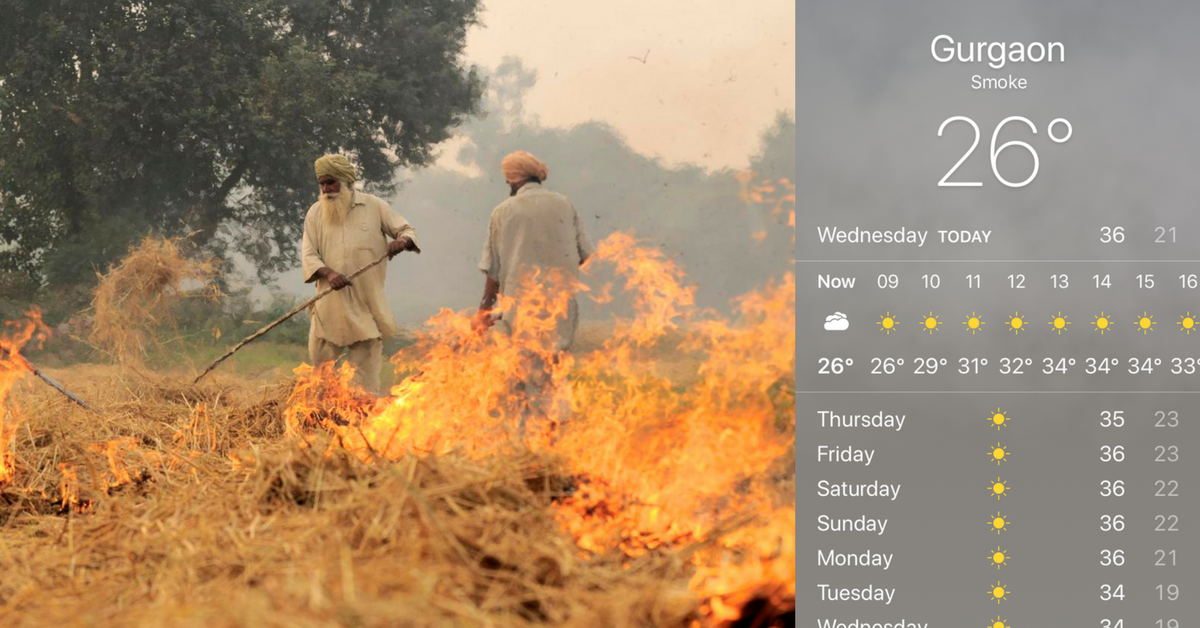 Each year, Diwali festivities leave the air in the capital thick with deadly smog and suspended particles, posing a serious health threat as they lead to medical problems like breathing issues, allergies and asthma attacks.
Last week, my entire family was unwell. When we visited the paediatrician, he diagnosed my two-year-old with wheezing. "But he doesn't have any history of respiratory issues," I said. "This is pollution-induced wheezing. I come across quite a number of cases this time of the year." the doctor replied.
For many parents in the Delhi/NCR region, come Diwali season, the number of visits to doctors competes with visits to friends and relatives. The air quality dips drastically due to the crop burning that occurs across the agricultural belt of Punjab and Haryana, coupled with the everyday vehicular pollution in Delhi.
The Diwali fireworks actually detonate the pollution bomb in Delhi that has been primed by the pollutants from crop burning and vehicles.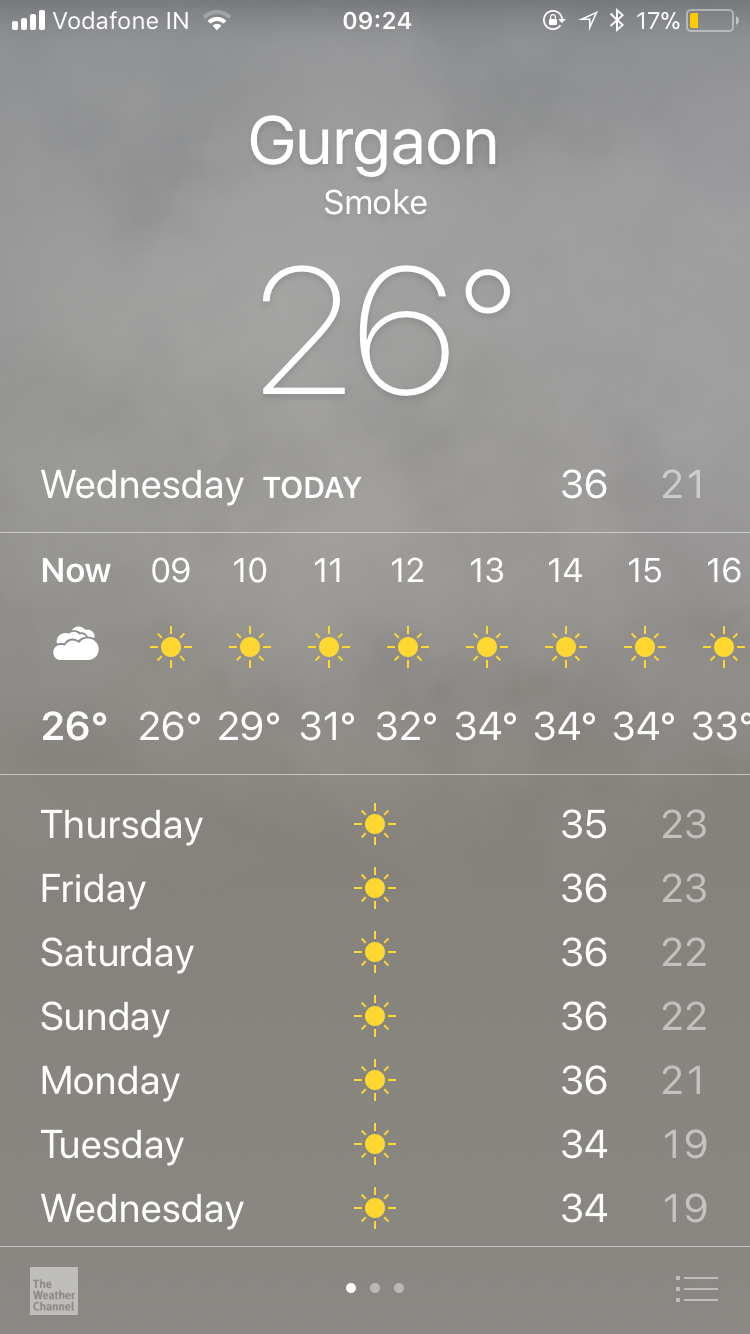 Each year, Diwali festivities leave the air in the capital thick with deadly smog and suspended particles, posing a serious health threat as they lead to medical problems like breathing issues, allergies and asthma attacks. The morning after Diwali usually sets the benchmark for pollution levels.
Just to understand the kind of damage that this pollution can do to us, Dr Kumar highlights the difference he has seen in a person's lungs over the years, "As a chest surgeon, I have been looking at lungs for the last 25 years and I have noticed a sea change in the colour of lungs. 25 years back, I would mostly see pink lungs in a non-smoker's body and blackish lungs in a smoker's body."
"But these days, even in teenagers who are non-smokers, we have seen blackish area (deposited toxins) in the lungs. It's a matter of grave concern."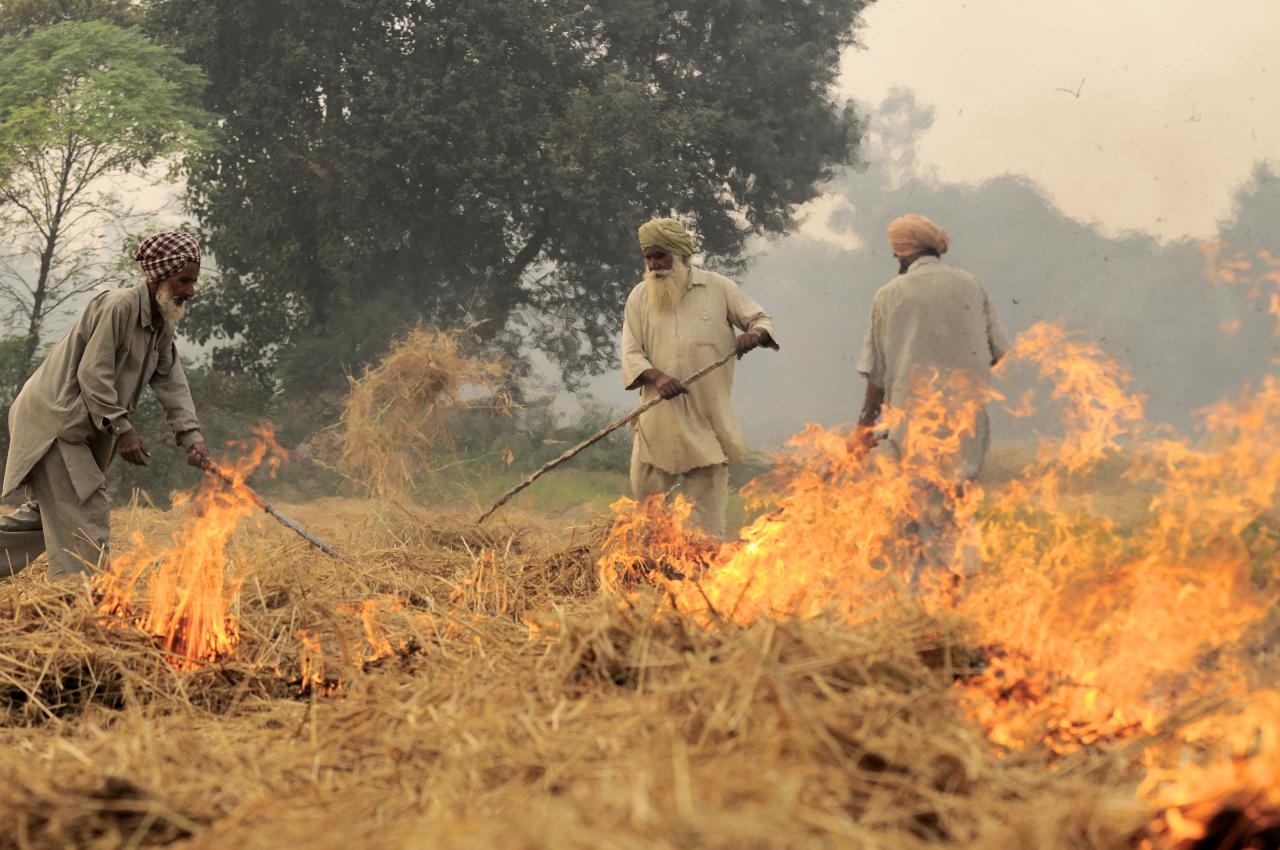 He added that those suffering from chronic pulmonary diseases or having weak immunity could develop serious short-term and long-term lung damage," as reported in SwachhIndia.
In order to ensure that the pollution levels are kept under a check, India's top court has re-imposed the ban on cracker sales till November 1 in Delhi, which happens to be the 11th worst polluted city in the world according to a report by World Health Organisation (WHO). This is one ranking we must ensure we fall in, soon.
The Graded Response Action Plan, Delhi-NCR's answer to combat air pollution that assumes apocalyptic proportions during this time of the year, came into force for the first time from October 17, 2017.
Here's how the implementation will take place:
1. The Central Pollution Control Board (CPCB) will monitor air quality from various stations located across Delhi/NCR. Daily reports will be sent to the Environment Pollution Control Authority (EPCA), the implementing authority of the plan, which will take a decision on the future course of action.
2. If data of any station shows a sudden spike in pollution level, a team will rush to the spot and try to analyse the reason. Accordingly, action will be taken and instructions issued.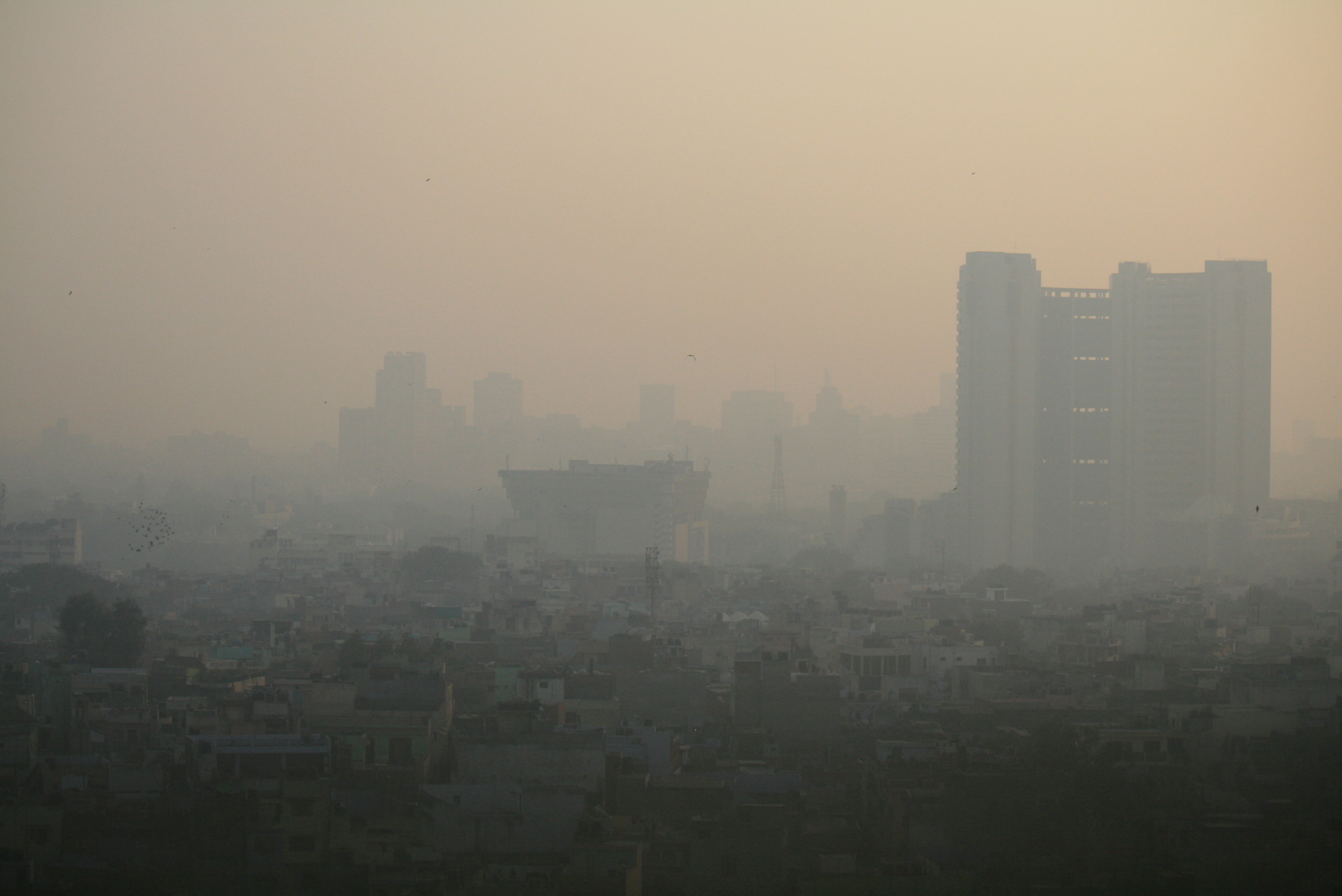 3. The CPCB has directed all state pollution control boards of NCR states to form teams that will fan out and flag violations. The CPCB has formed around 40 teams that are visiting various parts of Delhi alone.
Some of the other measures that are being undertaken as part of the plan are:
Stopping construction until the pollution levels normalise
Shutting down Badarpur power plant for the time being
Stopping the use of diesel generator sets for a while
Issuing periodic advisories in newspapers/TV/radio
Introducing odd and even scheme to regulate pollution from vehicles
Encouraging and incentivising off-peak travel
Increasing the frequency of bus and metro services
Levying a heavy fine on vehicles found to be polluting
Increasing parking fee by 3-4 times
Stopping the burning of garbage
Sweeping roads mechanically
Here's what you can do:
The Delhi Pollution Control Committee is setting up a control room. People can lodge complaints at 9717593501 and 9717593574 through WhatsApp or the SAMEER app of CPCB. An email address will also be created for easy communication.
While the agencies are trying to do their part in ensuring that the pollution levels are kept at bay, this is something that needs to be the collective response of the residents of Delhi NCR, in order to have a meaningful impact on our air quality, and leave behind a liveable city to our future generations.
Like this story? Or have something to share?
Write to us: contact@thebetterindia.com
Connect with us on Facebook and Twitter.
NEW: Click here to get positive news on WhatsApp!