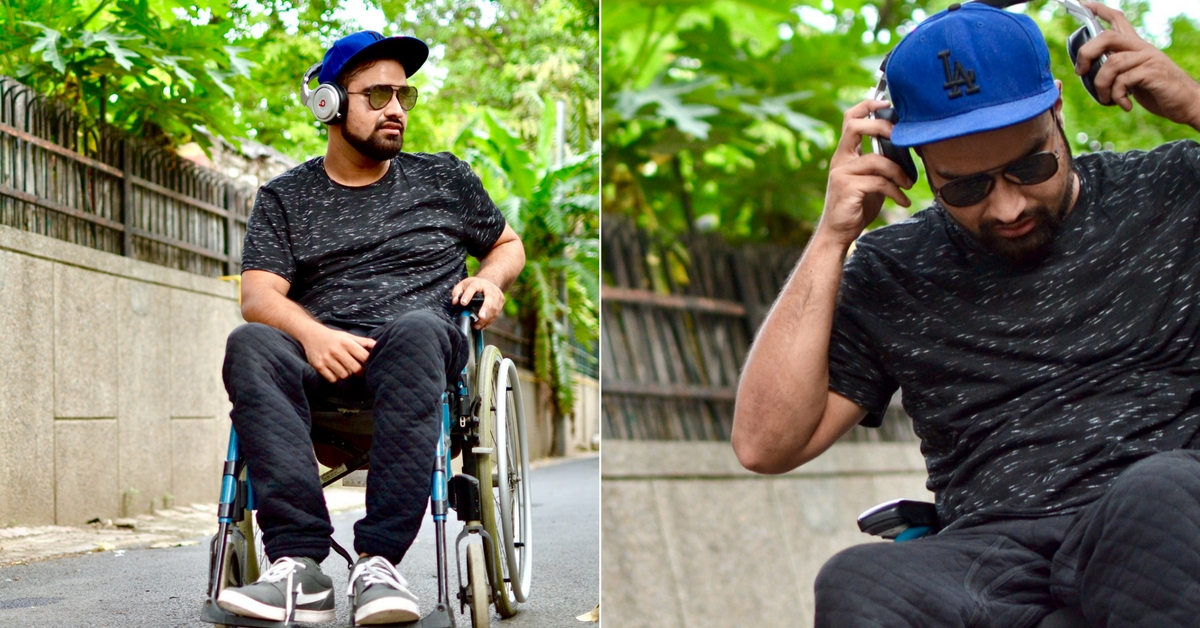 Born in a Delhi family of engineers, this young music producer and disc jockey is breaking barriers and establishing himself in the world of music.
Deemed India's first and the world's second differently abled DJ to open a music festival, 26-year-old Varun Khullar, popularly known as DJ Aamish Underground, is a source of inspiration to the millennials who leave no stone unturned to chase their dreams.
Born in a Delhi family of engineers, this young music producer and disc jockey is breaking barriers and establishing himself in the world of music.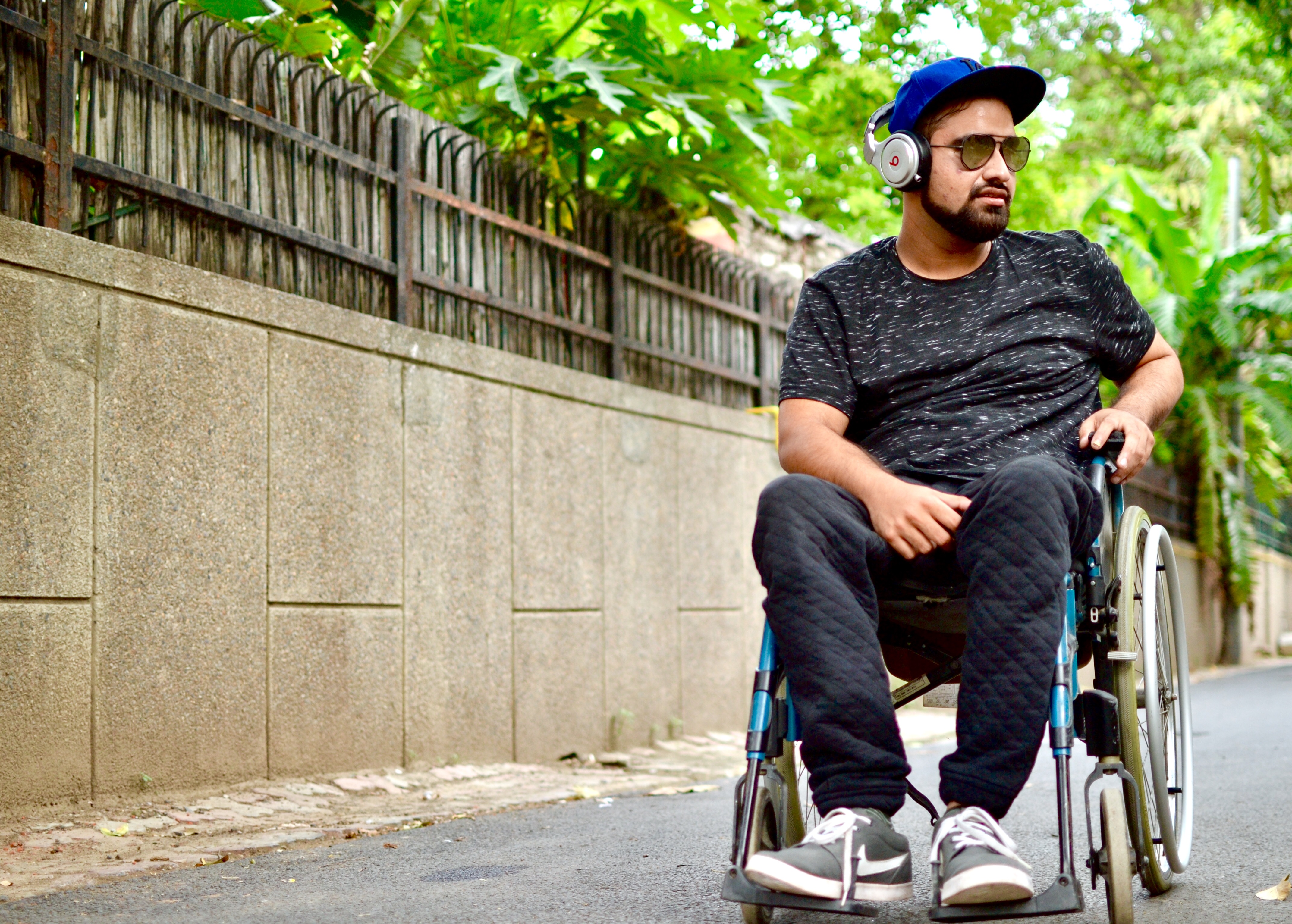 Speaking to The Better India, Varun says, "Despite the familial pressure, I always wanted to become a DJ since childhood. But I don't really blame my family for not understanding my dreams at the start because they wanted me to complete my Masters. In the society we live in, people are so scared of experimenting that anything that doesn't conform to the conventional standards is looked down upon."
But Varun with his achievements seems to have upturned conventional norms on its head. He truly believes that anybody can achieve anything they aim for if they are given the right opportunities and right time and space to work towards it. Rome wasn't built in a day after all.
"I love doing deejaying and music production. And I know I will never ever get bored of it. It is the burning passion that I want to keep following lifelong," he shares.
Varun graduated in Foreign trade and international practices from Delhi University and worked as a marketing executive. He also pursued his Masters in Mass Communication and Journalism from Amity.
He was only a usual college-going student when he met with a fatal road accident in Manali that rendered him wheelchair-bound in 2014.

Bedridden for over three years, Varun did not let his disability come in the way of pursuing his passion. A self-starter and learner, he started learning music production on his own for the first two and half years, watching YouTube videos, reading books by different artists, watching music channels etc.
He is dedicatedly working towards his own music which will be out soon.
The only professional training he took on his journey to mastering music production was a distant online course from Point Blank Music School in London and later ILM Academy in Gurgaon.
"Despite having learnt most of my music production on my own, I joined these courses to see if all my learnings were on the right track and would get me certified music producer/DJ work… The faculty at these institutes are experts and I knew they would be able to guide me better," he says.
But the road to success was full of rejection, unshed tears and stigma, that Varun bravely fought.
"I cannot say that I was totally deterrent from the start. I was emotionally drained and it was a downright chaos. I was only a usual college going student and suddenly my life had come to this abrupt halt. I could suddenly see four people trying to lift me off my bed and get me on to a wheelchair. The sinking feeling kept bogging me down for several days and months," he confesses.
While his family did not want to the doctors to disclose that there was a possibility that he could never walk, the doctors decided to tell him the truth. "I was just out of the ICU and the doctor was checking my reports, when I asked him, 'Why can't I move my leg?' And he told me, 'You will never be able to walk.'"
Torn completely, he decided to put on a brave face for his mother who was still reeling from the grief of having lost her husband recently and thinking about her son being wheelchair bound for life.
"I did not want to put my emotions out. I smiled and said okay. But I was totally shattered. I continue my physiotherapy till date and it has greatly helped," says Varun.
---
Read more: Despite Patriarchy, How Kerala's Bullet Queen Thundered on for 12000 Km in 42 Days!
---
Despite having cried within the privacy of his bedroom for months, Varun never stopped working hard.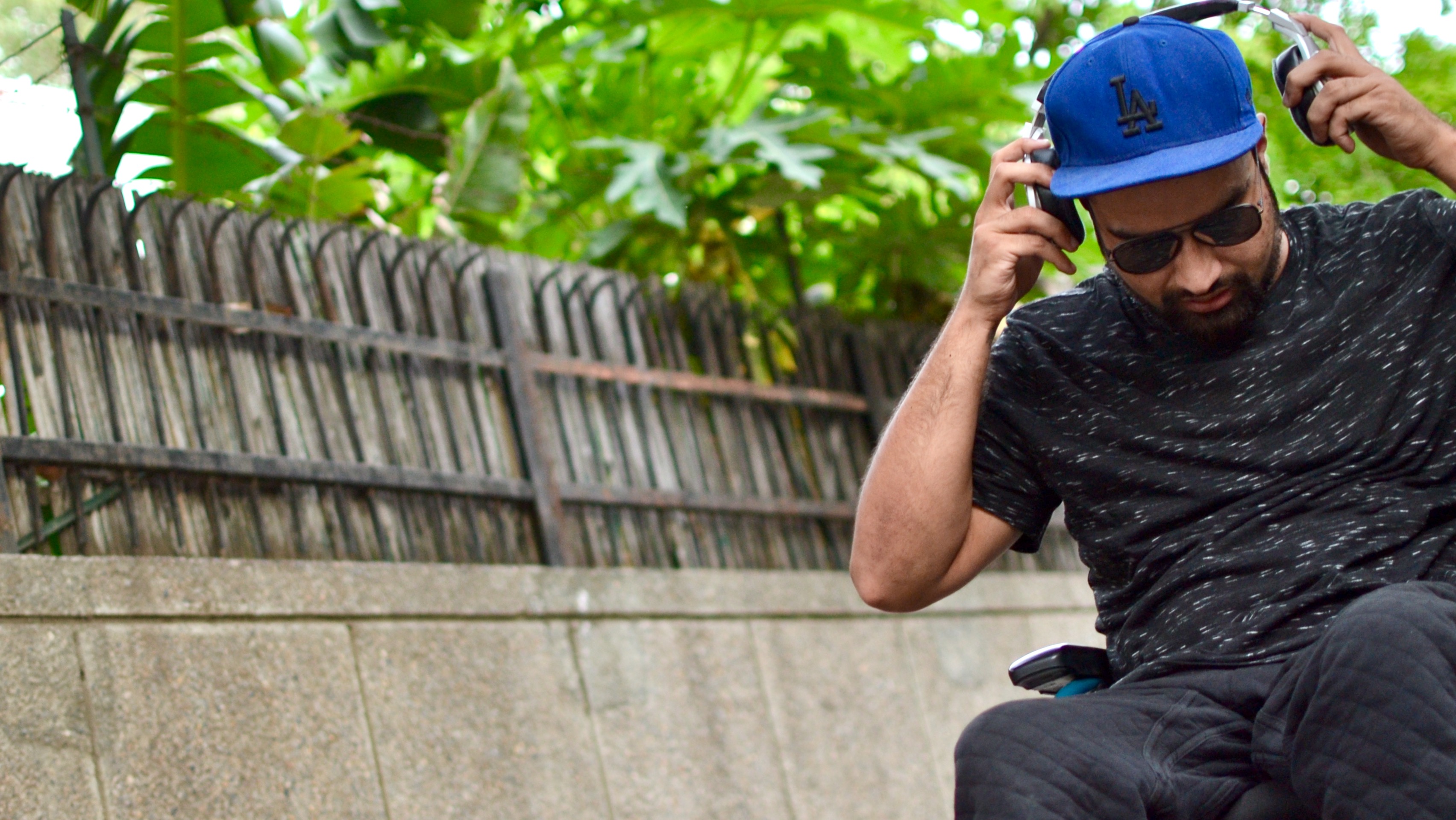 He says he doesn't want people to look at him and other persons with a disability differently.
"Yes, I saw a lot of difficulties to reach where I am. But that was because I took the effort to convince people that I was talented enough and wanted to excel at what I do. My wheelchair is not my excuse. I am just a DJ doing my job, being a DJ in a wheelchair hardly makes a difference."
He also voices his strong views about a harsh reality that is staring at us in the face. "It aches me to say that most people in our country think that a wheelchair-bound person is of no use.It also reflects the fact that not many success stories of wheelchair-bound personalities are brought to the forefront."
While he listens to a host of deep house music artists he believes the inspiration for his music comes from within. While he was bedridden, he would surf the internet regularly to see if there was a DJ on a wheelchair.
It was at the time that he came across the story of Sir Paul Johnson from Chicago, whose spinal cord injury after a shooting, rendered him wheelchair-bound. He is the first and only DJ in the world who has been deejaying on a wheelchair for the last 25 years.
"I got the opportunity to talk to him on Facebook messenger, when I was going through a rough phase, when I was constantly getting rejected from all places I applied seeking music work. When I would send the same demos to tutors at Point Blank and ILM, they would say it was good but the market wouldn't give me any work. Sir Paul Johnson told me how nobody in the United States, judges you for being in a wheelchair, they look at your talent to give you work."
The building he resided in was also not accessible but as per the United States' constitutional rules, they got a separate wheelchair friendly lift for differently abled residents.
"He told me to not stop because my work was good and I would find somebody who would understand my calibre. And this person for me was Mr Keshav Suri," he says.
Varun has been working as a resident DJ for Kitty Su, ranked the 87th best club in the world, owned by Lalit Group of Hotels and Keshav Suri.
"Had Keshav Suri Sir not accepted me as a DJ on a wheelchair, I would have never reached this point in my career. Of course, all the hard work was mine but had he given me the same answer that most others did and rejected me by just looking at me in a wheelchair, I wouldn't have done what I have managed. He told me, 'Different is no different.'"
It was Varun's work that impressed them. While he met plenty of people trying to piggyback with sympathetic partnerships to gain out of it, he refused to take it up, because he wanted to get work based on his merit alone.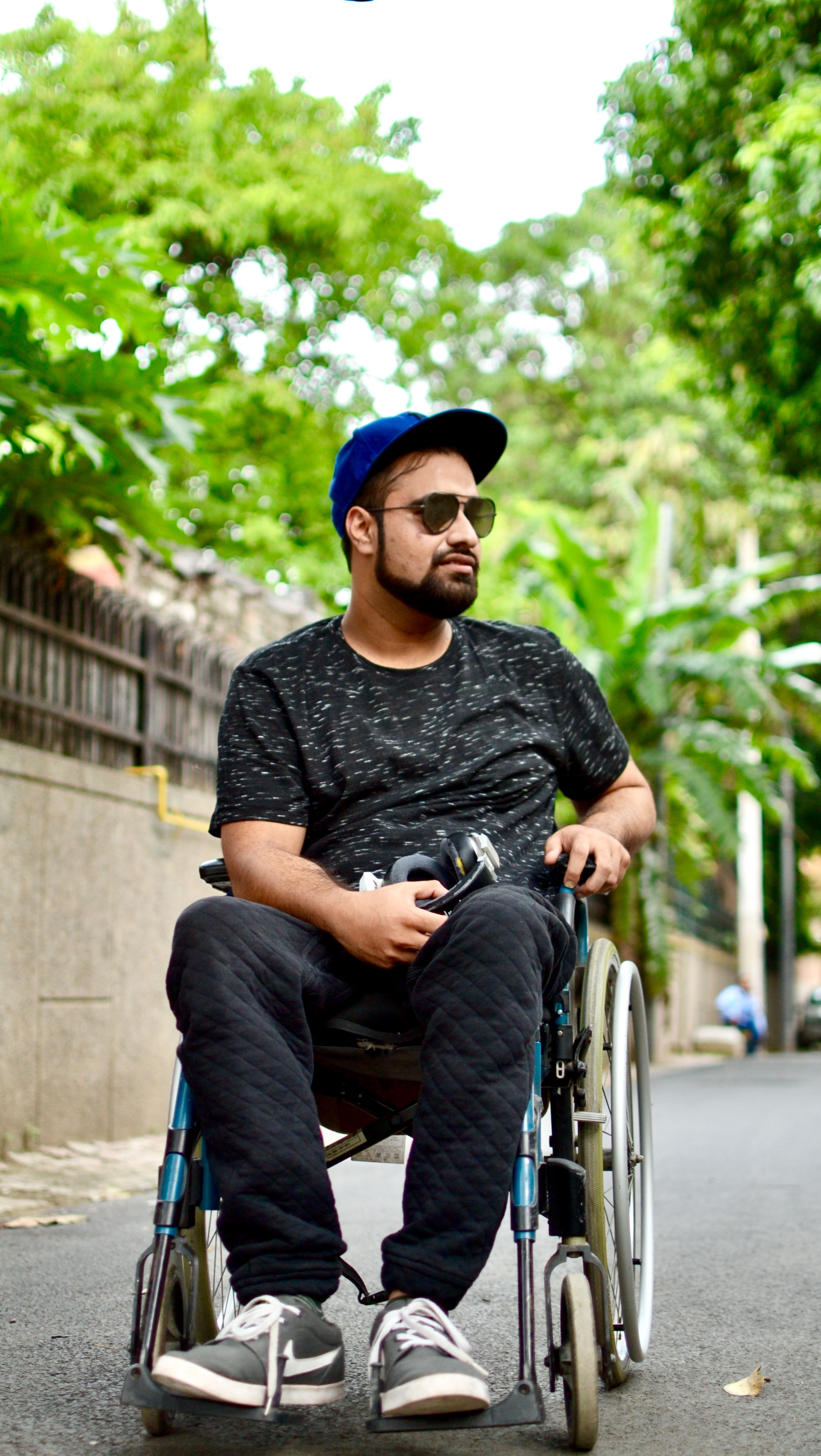 While the title of the country's first differently abled DJ makes him happy and proud, he doesn't want a celebrity status. " I just want to give a shout out to other people with disability and tell them to not let the fear of ostracisation or rejection, make them hide in their homes. I am doing what I love to do. So, you start doing what you love."
Discussing the challenges that persons on wheelchair face in the city, he draws attention to several instances he has faced. "In Delhi, Kitty Su is the only club in a five star that was built wheelchair friendly almost six years back. Most restaurants, movie halls, clubs etc in Delhi are inaccessible for people on a wheelchair when our very Constitution states that properties need to be disabled and wheelchair-friendly."
There were several instances when his differently-abled friends were asked to go back because properties were inaccessible.
Speaking to persons with disability, he says, "If you think any space is not accessible, don't turn back. Question it, because it is your right. If people come out together and raise their voice for inclusion, I am sure, authorities and people will be forced to take the issue of accessible public spaces and private properties seriously."
Varun also drives a hand-customised car on his own. Even that comes with its share of challenges. "I remember when my car broke down once and I did not have another person accompanying me to explain the traffic police, that I am in a wheelchair, it was a humongous task."
While people laughed at the possibility of a person in a wheelchair being able to drive, it brought to light their ignorance too.
"People need to be more aware and educate themselves. They need to look at persons with disability just like themselves. Only when you stop categorising us as 'others,'and accept us for who we are, will they be motivated to make something out of their lives."
His message to people is to never stop dreaming and certain not let her disability define them.
"If you want to achieve anything, NOTHING COMES EASY. I am not an expert, even I am learning. You only learn from your mistakes. It will take time, took me 4 years. Never forget, dreams are all we're made of."
Varun will be opening the multi-genre music festival Time Out 72, which industry biggies like American singer Jason Derulo and Dutch DJ Martin Garrix, performing in Goa.
You may write to Varun Khullar at
Like this story? Or have something to share?
Write to us: contact@thebetterindia.com
Connect with us on Facebook and Twitter.
NEW: Click here to get positive news on WhatsApp!
We bring stories straight from the heart of India, to inspire millions and create a wave of impact. Our positive movement is growing bigger everyday, and we would love for you to join it.
Please contribute whatever you can, every little penny helps our team in bringing you more stories that support dreams and spread hope.
Tell Us More