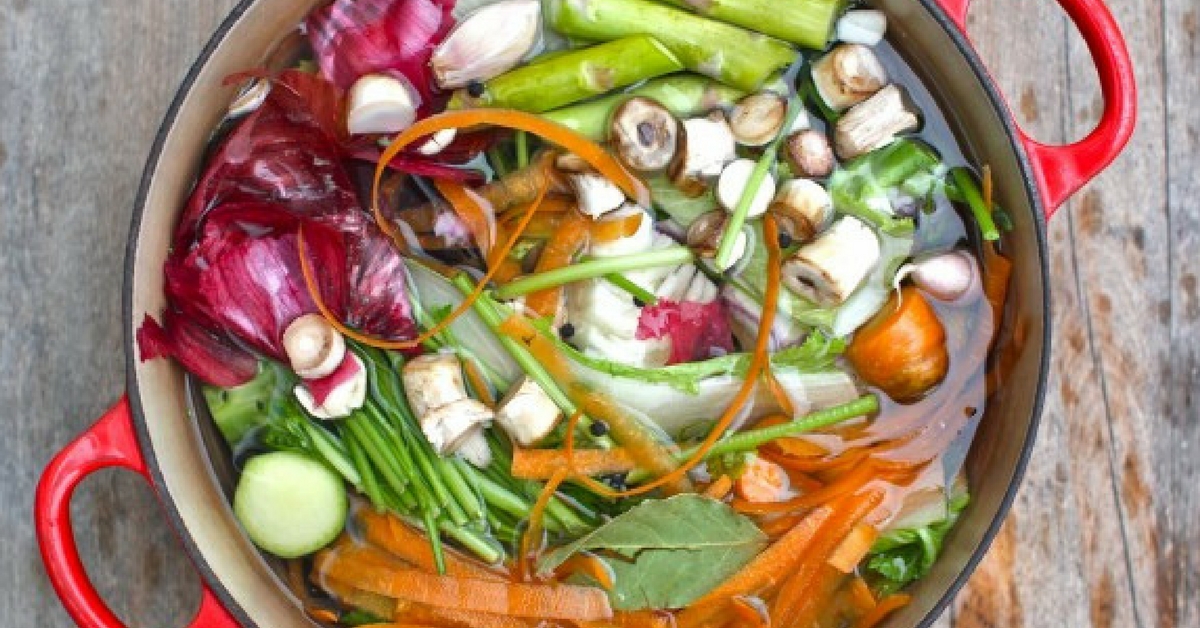 Not only is zero waste cooking easier than you think, it can also help ensure sustainability while adding a new dimension of flavour and texture to your dishes!
Wash, peel, discard stems, de-seed, chop, cook and eat — that's the standard procedure most of us follow in our kitchens these days while preparing food. As a result, a large chunk of most fruits and vegetables that we buy ends up in the garbage bin as food waste.
However, much of this "food waste" isn't waste at all. Loaded with valuable nutrients, they are instead food opportunities that can help ensure sustainability while adding a new dimension of flavour and texture to your dishes!
Called Root-to-Stem cooking, the concept of using seeds, stems and peels while cooking has recently become very popular with contemporary chefs — both at home and at restaurants. Not only does this help tackle the burgeoning issue of food waste, it is also a brilliant way of ensuring all kinds of macro and micro nutrients in our diet.
However, it is not something new for India. The maxim of 'waste not, want not' has been a part of Indian kitchens for generations. Some of India's most tried-and-tested recipes come from getting the maximum out of a certain item of food, for instance lauki (bottle gourd) peel sabzi or gobi danthal (cauliflower stalks) sabzi. With time though, this planet-friendly habit has disappeared from many households.
So if you would like to have a zero-waste kitchen without overhauling the way you buy and cook food, here are nine ways to practice Root-to-Stem cooking.
Not only is it easier than you think, it's also incredibly satisfying to transform stray scraps into something delicious and nourishing. Just remember to wash all your veggies and fruits first!
1. Leave the peels on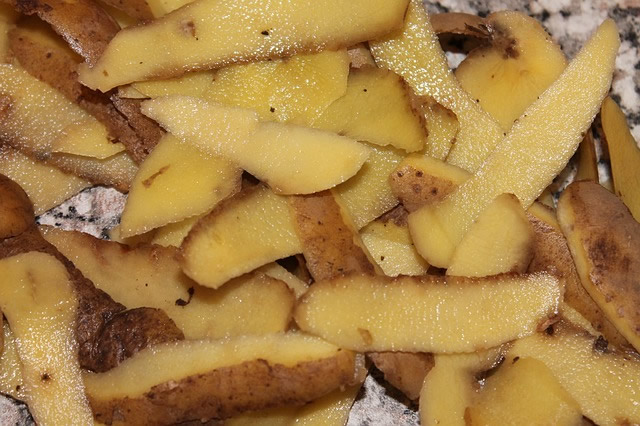 That's right, you can eat peels. And not only are they edible, they're also healthy for you. For example, a medium-sized banana peel can make a significant contribution to your daily recommended intake of various nutrients while apple skins pack more fiber (and heart-friendly flavonoids called quercetin) than the flesh itself.
Potato and cucumber skins too are loaded with vitamins and minerals. So next time you make mashed potatoes or French fries, just scrub the potatoes really well and leave the peels on! Even if you require de-peeled veggies for a recipe, you can fry the peels separately to make crispy fritters. On frying, the peels of green peas and potatoes transform into delicious bhajis! Here are some more ideas of what you can do with different kinds of peels.
2. Dips and dals from greens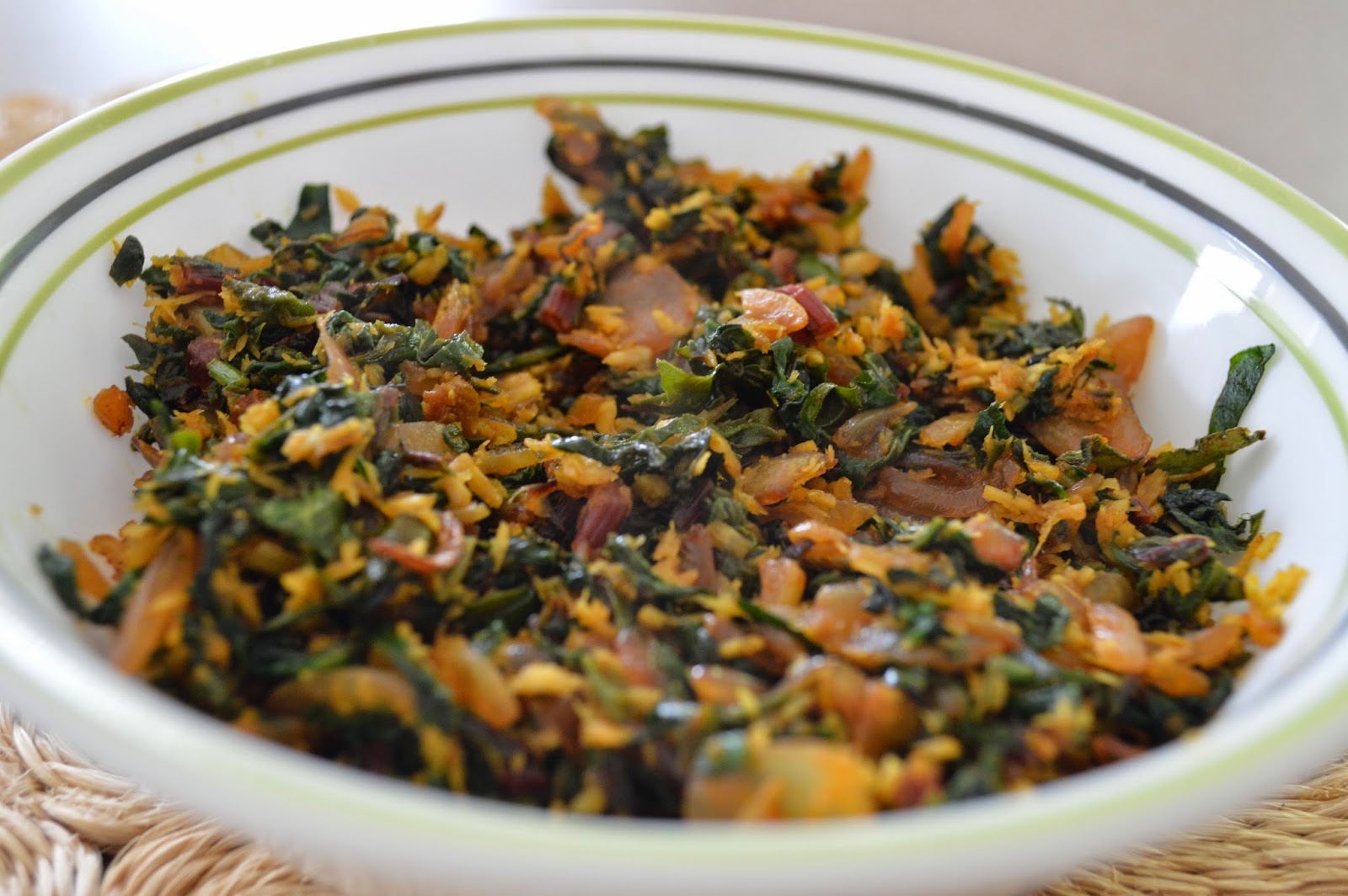 Root vegetables like beets and carrots are used extensively in the Indian extensive, with their leaves being generally discarded. These can, however, be used to make delicious dips, sauteed salads and even super-healthy dals. Especially beet greens, a nutritious relative of rainbow chard that is less bitter than kale and much prettier on your plate!
Here are the recipes of beet greens dal, carrot greens sabzi and beet greens pesto dip.
3. Make your own zests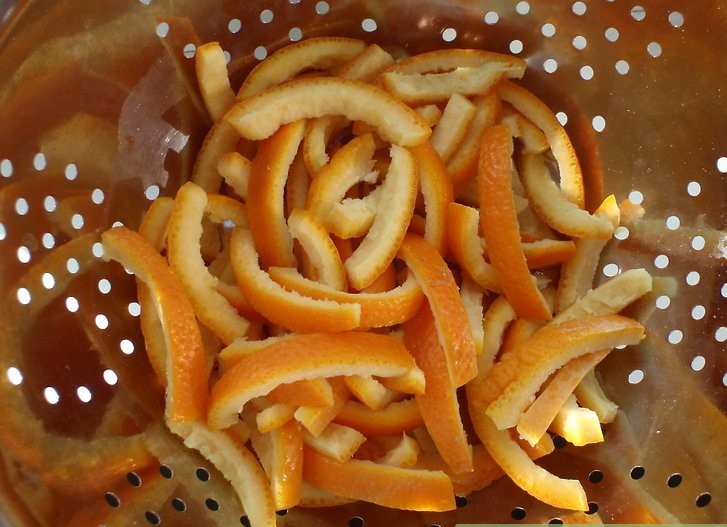 Packed with immunity-boosting vitamins, anti-inflammatory flavonoids and bone-building calcium, the peels of citrus fruits (oranges, sweet limes and lemons) offer a wide range of health benefits. So before you peel your citrus fruit , take a few minutes to grate the skin, add it to an airtight container and store it in the freezer.
If you make a lot more lemon zest or orange zest than you would use yourself, you could also gift it to a friend who loves baking or cooking! Here's the recipe for candied citrus peel that can be used as a scrumptious sweet-sour garnish in a variety of desserts.
4. Stock-ful of flavour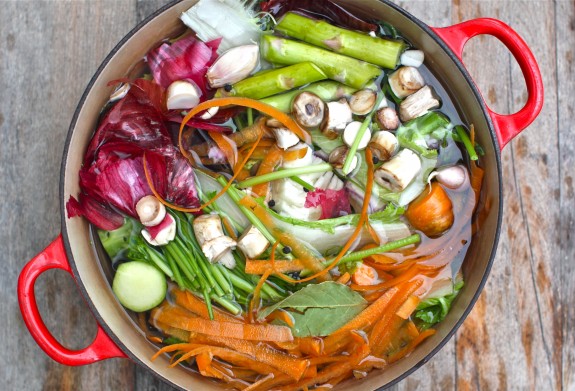 Delicious homemade stocks are one of the simplest and smartest ways to reduce and re-use kitchen scraps. Throughout the week, collect the edible scraps (cauliflower stocks, ends of green beans, tomato tops, veggie peels, dehydrated greens, corn cobs, dried out garlic cloves) generated while prepping your food in a jar (or zip-lock bag) and freeze them.
Once you have amasses a sizable quantity, put them into a pot of water.  Bring to a boil before letting it simmer for an hour. Strain after cooling to make some ready-to use vegetable stock. Great for making gravies and soups, it can be kept refrigerated for three days or frozen for a month.
5. No waste of thyme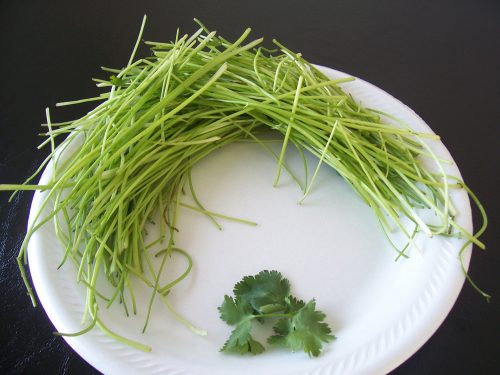 Fresh herbs like coriander, mint, parsley etc. are some of the most perishable items in the kitchen. And yet, we often end up buying amounts that are bound to go wasted at home. So if you have some wilting herb leaves in your fridge or herb stems on your chopping board, don't throw them away.
Instead dry them well before mixing them into softened butter, infusing them in salad dressings or making your own flavoured salt. Coriander and mint stems can be used to make delectable broths and aromatic rasams. Also, don't discard the stalks of rosemary, parsley and thyme. Natural flavour enhancers, they can be added to stocks or used to skewer veggies or meat while barbecuing. Here are some interesting ways to use herb stems.
6. Beyond the florets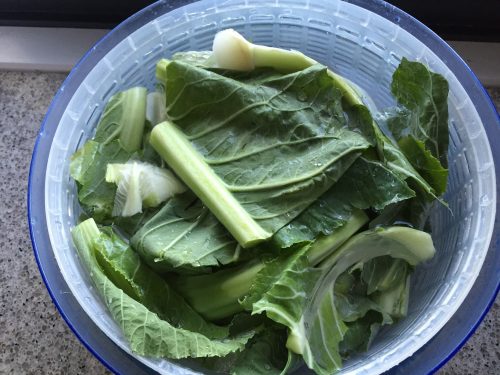 It's time to stop giving florets all the attention. It turns out those often-discarded leaves/stems of broccoli and cauliflower possess a culinary magic of their own. Chop up the gnarly stalks and cook them along with the florets, slice finely and add them to a stir-fry, or use them to make soup. Here's the recipe of cauliflower stalk pulao.
Full of detoxifying nutrients, the succulent green leaves (avoid if they have turned yellow) can be used in the same recipes as lettuce, kale and other salad greens. One of the nicest way to eat them  is to roast them with a little oil, garlic and a sprinkling of spices.
7. Chutneys to the rescue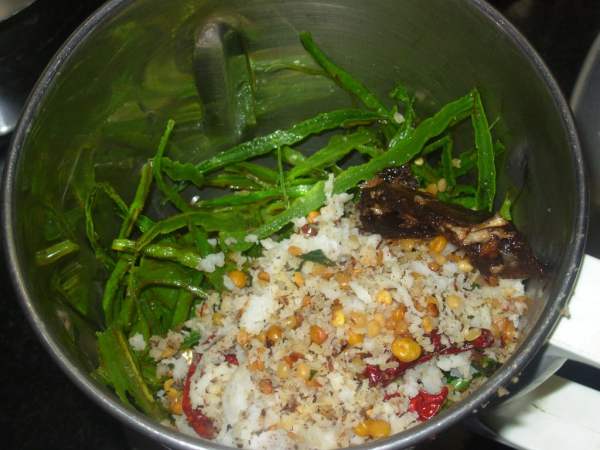 Getting to zero food waste while creating lip-smacking food is not impossible: it just takes a little creative thinking. And nothing exemplifies the idea of 'deliciousness on a shoestring' better than wholesome chutneys made ingenuously from what is usually considered food 'waste'.
For instance, heerekai sippe chutney is a fibre-packed dish made from the peel of ridge gourds that tastes wonderful with dosa or akki roti. One can also make a chutney from coriander stems and stems of locally available greens like keerai. Other interesting examples are sorakka (bottle gourd) peel chutney, watermelon rind chutney, apple peel chutney, katchkola (raw banana) peel chutney and orange peel chutney.
8. DIY peel teas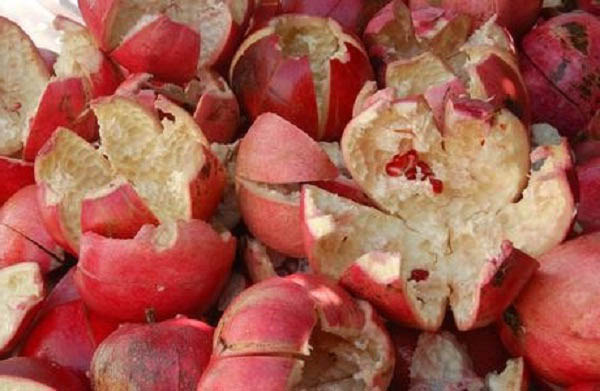 A healthy flavour-packed drink, a fruit peel tea is the perfect way to warm your soul on a cold day. The most popular versions of this detox drink are pomegranate peel tea, orange peel tea and apple peel tea. These peels have more antioxidants (such as flavonoids, phenolics, and anythocyanidins) than even the pulp inside.
All one needs to do is add the peels to a pot of water, bring everything to a boil and turn off the heat. After the peels have been steeped for about 30 minutes, they can be removed and discarded. Interestingly, in Chinese medicine, these teas have traditionally been used to treat throat infections and chest congestion.
9. Going to seed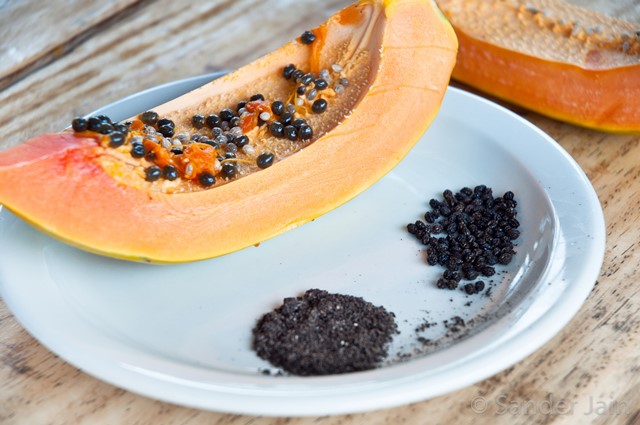 If you are a regular browser of health websites, you've heard of chia. But did you know about the many benefits of pumpkin seeds, papaya seeds, jackfruit seeds and even mango seeds? Nutrient powerhouses that they are, these oft-discarded seeds can pack in quite a punch if added to your daily diet.
Sem (flat bean) seeds, for instance, can help regulate mood swings, lower blood pressure and reduce inflammation. Jackfruit seeds are known to give quick relief from indigestion, papaya seeds are great for renal health and pumpkin seeds can work wonders for your skin. Once dried, vitamin-rich mango seeds can also be used in a variety of ways.
Here are the recipes of mango seed mukhwas (mouth freshener), spiced rice with pumpkin seeds, jackfruit seed sabzi and papaya seed salad dressing.
---
Also Read: 14 Ways You Can Reduce Food Waste at Home
---
Like this story? Or have something to share? Write to us: contact@thebetterindia.com, or connect with us on Facebook and Twitter.
NEW: Click here to get positive news on WhatsApp!
We bring stories straight from the heart of India, to inspire millions and create a wave of impact. Our positive movement is growing bigger everyday, and we would love for you to join it.
Please contribute whatever you can, every little penny helps our team in bringing you more stories that support dreams and spread hope.