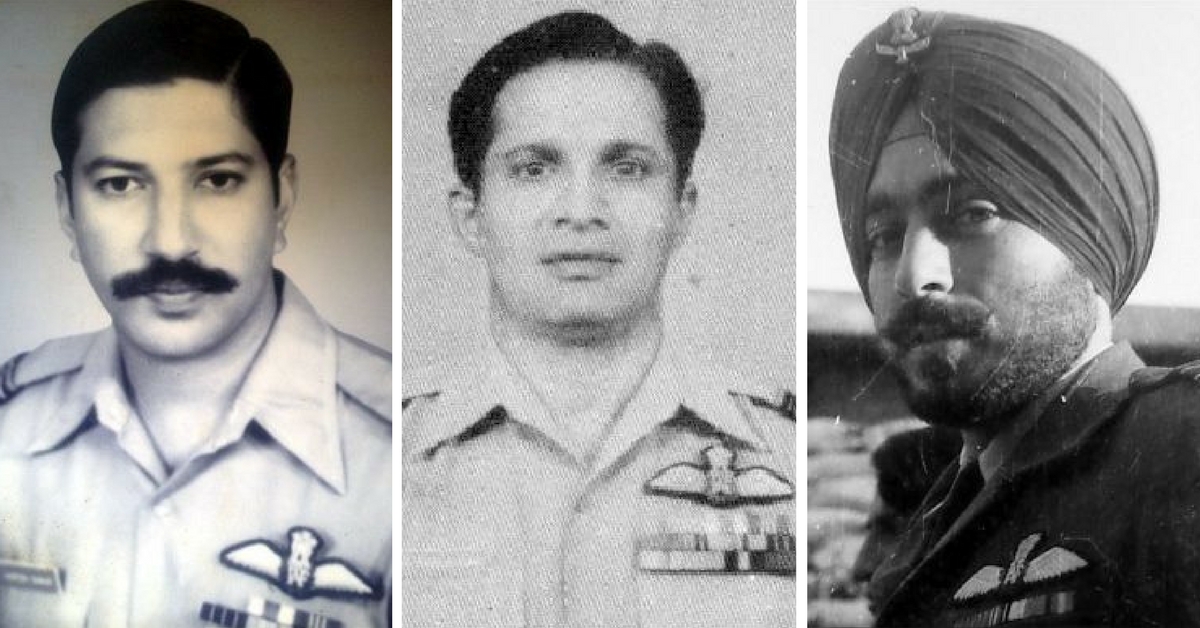 This incredibly daring escape from a prisoner of war (PoW) camp in Rawalpindi is now the subject of a crowd-funded movie by Hyderabadi film-maker Taranjiet Singh Namdhari.
"We fight deep inside enemy territory, and one bullet can cripple an aircraft. If I ever become a prisoner of war, I will escape."
Flight Lieutenant Dilip Parulkar said these words to his commanding officer, M S Bawa, one fine evening in 1968. Three years later, during the Indo-Pak war of 1971, he was shot down inside Pakistani territory and taken as a prisoner, along with 11 other IAF pilots. And true to his word, Lt.
Parulkar did what he promised — he escaped, along with two other IAF pilots, Melvinder Singh Grewal and Harish Sinhji.
This incredibly daring escape from a prisoner of war (PoW) camp in Rawalpindi is now the subject of a crowd-funded movie by Hyderabadi film-maker Taranjiet Singh Namdhari, The Great Indian Escape, that will be commercially launched on October 8 this year, Indian Air Force Day.
Here's the story of this audacious escape.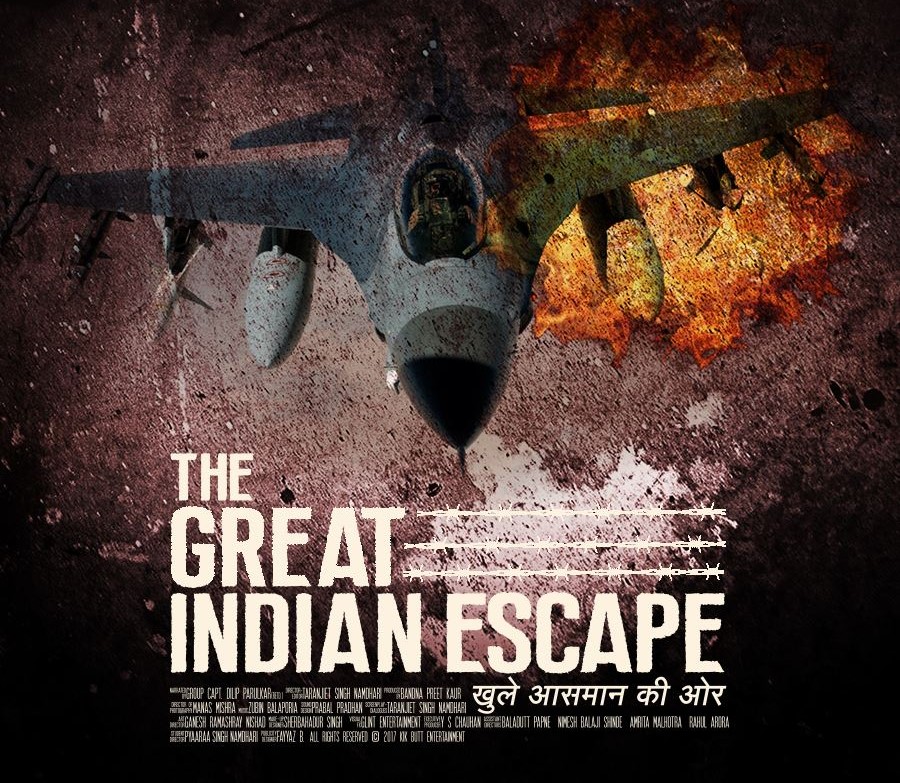 The year was 1971, and the Indo-Pak border had become a battlefield. A watchtower near the town of Zafarwal (east of Lahore in Pakistan) had proved to be troublesome for the IAF. The Sukhoi-7 fighters of IAF's Adampur-based 26 Squadron had been given the task of neutralising this crucial radar station.
On December 10, 1971, Flight Lieutenant Parulkar was on a sortie mission to bomb this watch tower when his Sukhoi 7 was shot down by anti-aircraft guns. After ejecting safely from his nose-diving aircraft, he parachuted right into the midst of hostile locals who immediately informed Pakistani officials.
When the officials arrived, several of them started thrashing Parulkar before a senior officer stepped in and ordered his men to capture the pilot. Savagely punched on the head, he lost consciousness as he was transported to a PoW camp.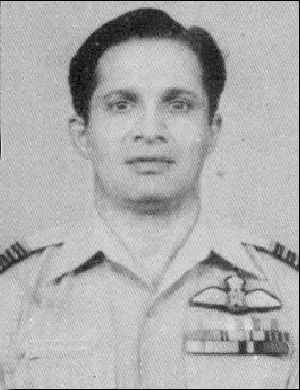 The next time he woke up, he was in solitary confinement at the PAF Provost & Security Flight (PSF) in Rawalpindi — a camp for IAF prisoners of war. After a lengthy interrogation, Parulkar was allowed to mingle with flight lieutenants MS Grewal, Harish Sinhji and nine other IAF pilots who had been captured during previous missions. Though they had to sleep in their individual cells, they were allowed to spend time together from breakfast to dinner.
Unlike other Pakistani officers, Pakistani Squadron Leader Osman Amin (the commanding officer at the PoW camp) was friendly with the Indian pilots and allowed them access to books, magazines and board games. Parulkar would later recall his cordial interaction with Amin in an interaction with media persons in August 2017.
"We used to talk about Bollywood films and our families. Other Pakistani officers had become unhappy because of the preferential treatment the Indian pilots were getting from him. Amin once gave us a cassette player so that we could listen to music. He also gave me a map out of the Atlas book which later helped us escape," he said.
On December 25, Amin invited the 11 PoWs to join the Christmas celebrations. Taking advantage of the informal atmosphere, the PoWs ferreted around for news of the war before huddling up to size up the situation. One of them broke the gladdening news that the Pakistani army had surrendered in Dacca (now Dhaka); they all quietly rejoiced at this important victory for their motherland.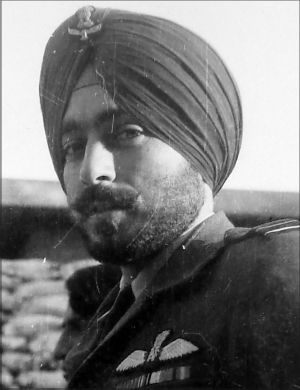 It was then that Parulkar first broached his plan to escape from the PoW camp, but it was dismissed as foolhardiness by the others. However, the tenacious pilot didn't give up and persisted till he finally managed to convince the spirited duo of Grewal and Sinhji.
Knowing that they most probably faced certain death if caught, the trio planned carefully, using the Oxford school atlas lent to Parulkar by Amin. After studying the map and the camp layout, they concluded that all they had to do was relocate to the cell nearest to a little-guarded corridor (used by the Pakistanis to move between buildings), dodge the single sentry on duty and cross the compound wall to alight on a paved street that led to the famous Grand Trunk Road.
The plan was to head north on this busy road before hitting the hills as returning to the Lahore war front meant making their way through mined land and two armies shooting at each other. From the hills, the trio planned to trek to Torkham, a town on the Afghanistan-Pakistan border that lay about 55 km away. If they crossed this less hazardous border, they could make their way to India without the fear of arrest.
The trio's first step was to pal up with the staff, especially the guards, to help them shift into Cell 4 (near the barbwire fence). Using the entire group's pooled savings (from the small allowance, ₹57/month, paid to them to comply with the Third Geneva Convention), the trio began stacking up on provisions — like condensed milk and dry fruits — and survival gear.
Curtains, belts and torn parachute canopies were used to stitch haversacks while bladders cut out from G-suits (anti-gravity garments worn by fighter pilots) were used to make water bags. Used needles were magnetised with transistor batteries and ingeniously tucked into hollowed-out pens to make compasses that could be clipped to a pocket without arousing suspicion!
As for getting Pathan suits for their disguise, they were plain lucky. Red Cross agents had begun bringing letters and parcels sent by families of the PoWs. Parulkar's parents sent a parcel containing three pairs of shirts and trousers that were tailored to resemble Pathan suits.
The last and most important step was stealthily digging a hole in the 18-inch-thick wall. Every night, the trio would use forks and scissors (borrowed to trim the beards they had all purposefully grown) to scrape out the mortar between the bricks.
On midnight of August 13, 1972, Parulkar, Grewal and Sinhji silently escaped from camp as a storm brewed on the horizon. Other than their meticulous planning, they were aided by the relaxed mood that pervaded the camp and its sentries thanks to an upcoming holiday (August 14 was Pakistan's Independence Day).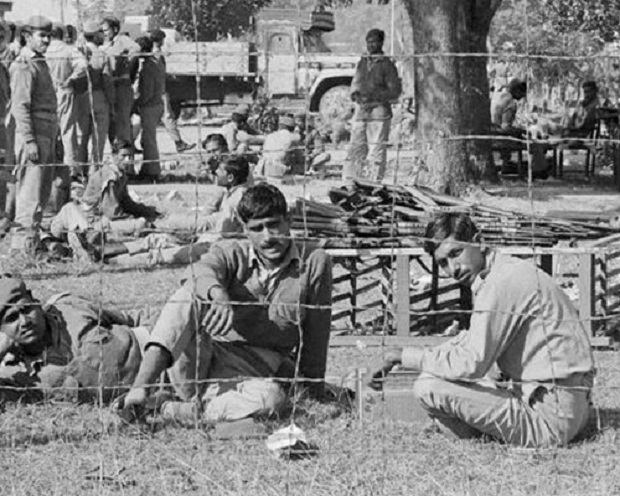 As the clouds opened up, the soaked trio sprinted towards the highways, a hope in their hearts and a prayer on their lips. Assuming their pseudonyms and roles as tourists on a trek to Khyber, they boarded a bus bound for Peshawar.
Getting off just before the bus entered the city limits, they began their trek into Pathan country. On the trail, the trio hailed a tonga (horse cart) but the nosy tongawala grilled them so much that they quickly got off before continuing on foot.
Unfortunately, they were a mere 8 km short of their destination when they were captured at Jamrud. Their disguise had been given away by their questions about Landi Khana railhead, the last halt in the district according to their research. What the three of them did not know was that the railway station had been closed since December 1932.
Had they not raised suspicion of the locals by searching for a place that didn't exist, their plan to reach Afghanistan would have been successful!
Marched under armed escort to the local tehsildar, the trio were locked up in jail. Only a masterstroke could save them from the firing squad, and Parulkar somehow managed to achieve one — he convinced the reluctant tehsildar to allow him to make a phone call to Amin. The unpleasantly surprised Amin confirmed their identity and asked the tehsildar to keep them behind bars but not to harm them physically.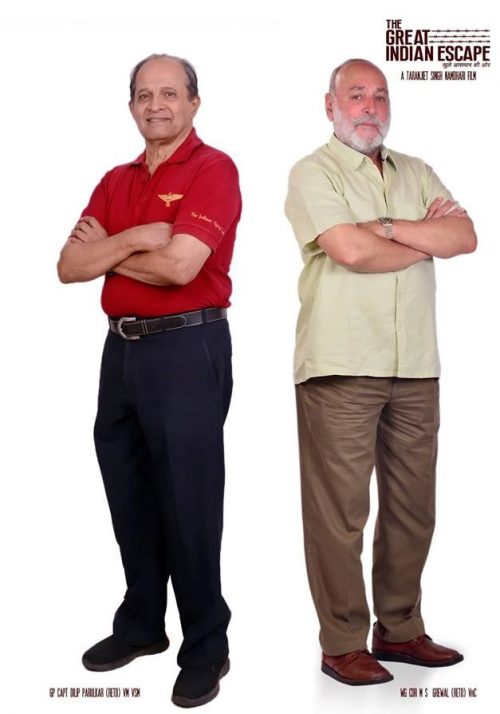 Parulkar, Grewal and Sinhji were turned over to the Rawalpindi camp, where the furious camp commandant Wahid-ud-din (Amin had been transferred elsewhere a few months earlier) sentenced them to 30 days of solitary confinement. A few days later, they too were transferred to Faisalabad jail before their repatriation (along with other IAF pilots) was declared by Zulfikar Ali Bhutto.
On December 1, 1972, the IAF pilots were given a hero's welcome at the Wagah border before a grand reception at the air force unit in Amritsar — the story of their audacious escape had reached home before them. From Amritsar, they were flown to Delhi where they were finally reunited with their teary-eyed families and friends.
Years later, when Namdhari read Air Chief Marshal PC Lal's book, My Years with the IAF, on a flight to Mumbai, he knew that this was a story that deserved to be told. He tracked down Parulkar (who has settled in Pune after retirement), and at the end of six days, he had 45 hours of recorded material that formed the foundation for The Great Indian Escape.
---
Also Read: The Story of Nirmal Jit Singh Shekon, IAF's Only Param Vir Chakra
---
Like this story? Or have something to share? Write to us: contact@thebetterindia.com, or connect with us on Facebook and Twitter.
NEW: Click here to get positive news on WhatsApp!
We bring stories straight from the heart of India, to inspire millions and create a wave of impact. Our positive movement is growing bigger everyday, and we would love for you to join it.
Please contribute whatever you can, every little penny helps our team in bringing you more stories that support dreams and spread hope.
Tell Us More