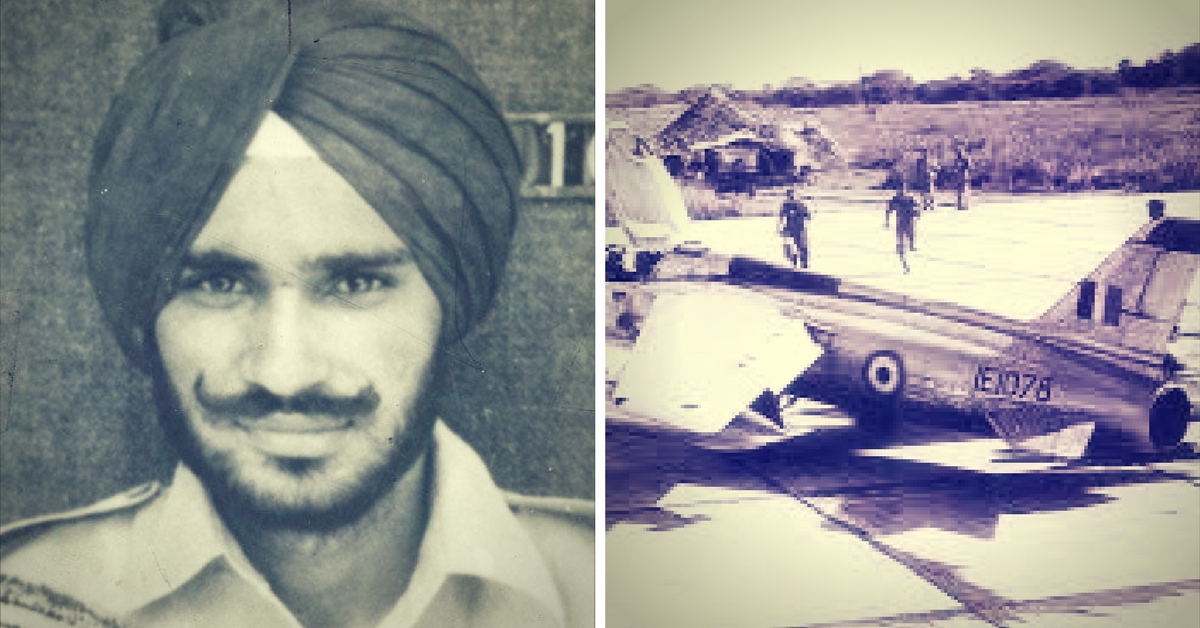 Here's the riveting story of the feisty fighter who went on to become Indian Air Force's greatest war hero.
On December 16, 1971, the Indian Armed Forces won a gritty and decisive war against Pakistan. Many courageous soldiers laid down their lives while answering the call of duty to defend their nation.
It's been nearly forty-six years since then, but the unparalleled bravery and sacrifice of these brave hearts are still etched in the collective memory of the country. However, few people know about Indian Air Force's first and only Param Vir Chakra awardee, Nirmal Jit Singh Shekon.
Here is the riveting story of the man who went on to become Indian Air Force's greatest war hero.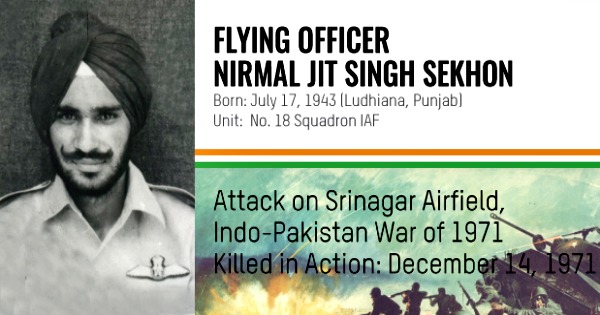 Hailing from the village of Isewal Dakha in Ludhiana district of Punjab, Nirmal Jit Singh Sekhon was born on July 17, 1943. His father, Tarlochan Singh Sekhon, was a flight lieutenant in the Indian Air Force.
Deeply inspired by his father, Sekhon had already decided that he would join the Indian Air Force (IAF) when he was still a child. After completing his schooling, he fulfilled his dream by joining IAF. On June 4, 1967, he was formally commissioned into the force as a Pilot Officer.
The year was 1971 and the Indo-Pak border had become a battlefield. The Pakistan Air Force (PAF) were carrying out strikes ceaselessly to neutralise the crucial airfields of Amritsar, Pathankot and Srinagar. A detachment of IAF's 18 Squadron had been charged with the air defence of Srinagar.
Sekhon was a part of this famed squadron, also called Flying Bullets due to their incredible manoeuvring ability in the air. On the morning of December 14, 1971, he was on Stand-By 2 duty (they had to be airborne in two minutes when given the 'scrambling' orders) at the foggy Srinagar airfield with Flight Lieutenant Baldhir Singh Ghuman.
Known to his friends and colleagues as 'G-Man', Ghumman was Sekhon's senior, flying instructor and the man who helped the young pilot fall in love with the Gnat (the tiny fighter aircraft that had earned the nickname of 'Sabre Slayer' for its exemplary performance in the Indo-Pak war of 1965).
Interestingly, the always affable Sekhon's nickname was 'Brother' because that is what he called everyone around him!
Earlier that morning, six F-86 Sabre jets (PAF's flagship fighters) had taken off from Peshawar with the target of bombing the Srinagar airbase. The team was led by 1965 war veteran, Wing Commander Changazi, with Flight Lieutenants Dotani, Andrabi, Mir, Baig and Yusufzai as wing men. Using the cover of winter fog, the Sabres crossed the border unnoticed.
Back then the Kashmir valley had no radar and the IAF was dependent on observation posts pitched atop ridges and peaks to provide warnings of incoming raids. The PAF Sabres were finally spotted by an IAF Observation Post a few kilometers away from Srinagar and a warning was immediately conveyed to the airbase.
Immediately, 'G-Man' Ghumman and 'Brother' Sekhon scrambled towards their Gnats and rolled them out of the hangar while trying to contact the Air Traffic Control (ATC) and get permission to take off. However, a mismatch of radio frequencies resulted in their being unable to connect with the ATC despite all their efforts. Unwilling to dally any longer, the two took to the skies just as a pair of bombs exploded on the runway.
As Sekhon lifted off, he saw the two Sabres fly past him. Seconds later, he turned around at a dizzying speed to chase them as they veered off for another raid on the runway. What followed was one of the greatest dogfights in the history of air warfare.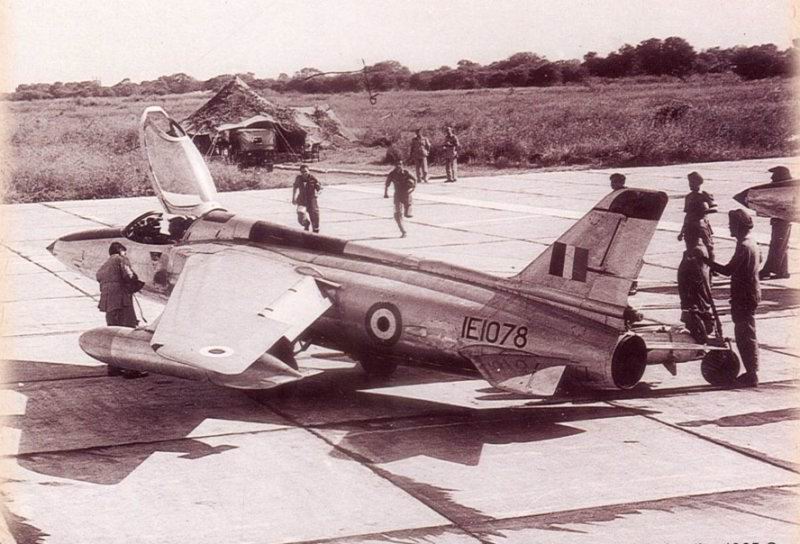 Recognizing the menacing presence of a Gnat in hot pursuit, Changazi ordered his team to jettison drop tanks and dive. Dotani had just been given the task of throwing off the chasing aircraft when Sekhon let loose with blistering bursts of bullets at the Sabres. At that time, the only weapons both Gnats and Sabres had for air combat were front guns (unlike modern fighters that are armed with air-to-air missiles).
Dotani barely escaped being hit. However, while Sekhon was busy firing at the Sabre in front of him, two other Sabres had come up on his tail. Now, it was one IAF Gnat taking on four PAF Sabres. Meanwhile, Ghumman, who had gone into a turn after taking off, had lost sight of Sekhon's Gnat due to poor visibility.
Such was Sekhon's confidence in his machine and courage in face of danger that he decided to take on the four Sabres himself. The feisty fighter expertly manoeuvred his Gnat in circles to evade the Sabres while relentlessly firing at them. His fierce gunfire single-handedly downed two of the PAF Sabres but the odds were against him.
One of the Sabres chasing him (piloted by Flt Lt Mirza) finally managed to hit Sekhon's Gnat with a volley from its six machine guns. In the air, Ghumman heard Sekhon's last transmission –
"I think I'm hit. G-Man, come and get them!"
With black smoke belching from its rear fuselage, the wounded Gnat headed towards the base. But the 37 bullets that peppered the aircraft had ensured the failure of its flight control system. As the Gnat flipped and went into an uncontrollable nosedive, Sekhon tried to eject from the aircraft but the ejection system had also been knocked out.
Soon after, Flying Officer Nirmal Jit Singh Shekon was martyred when his Gnat crashed into a gorge near Badgam. He was only 26 when he died.
For his selflessness, dogged determination and raw courage in the face of the enemy, Nirmal Jit Singh Shekon was posthumously awarded the Param Vir Chakra (collected with immense pride and grief by his young wife and father, himself a serving Warrant Office in the IAF). He was the first and only air warrior to be awarded India's highest wartime gallantry award.
Soldiers like 'Brother' Shekon are not born every day. The sacrifice of this heroic warrior deserves to be remembered with gratitude by the country he died protecting.
---
You May Like: The Untold Story of a Legendary Band of Men Who Laid the Foundation for the Indian Air Force
---
Like this story? Or have something to share? Write to us: contact@thebetterindia.com, or connect with us on Facebook and Twitter.
NEW: Click here to get positive news on WhatsApp!