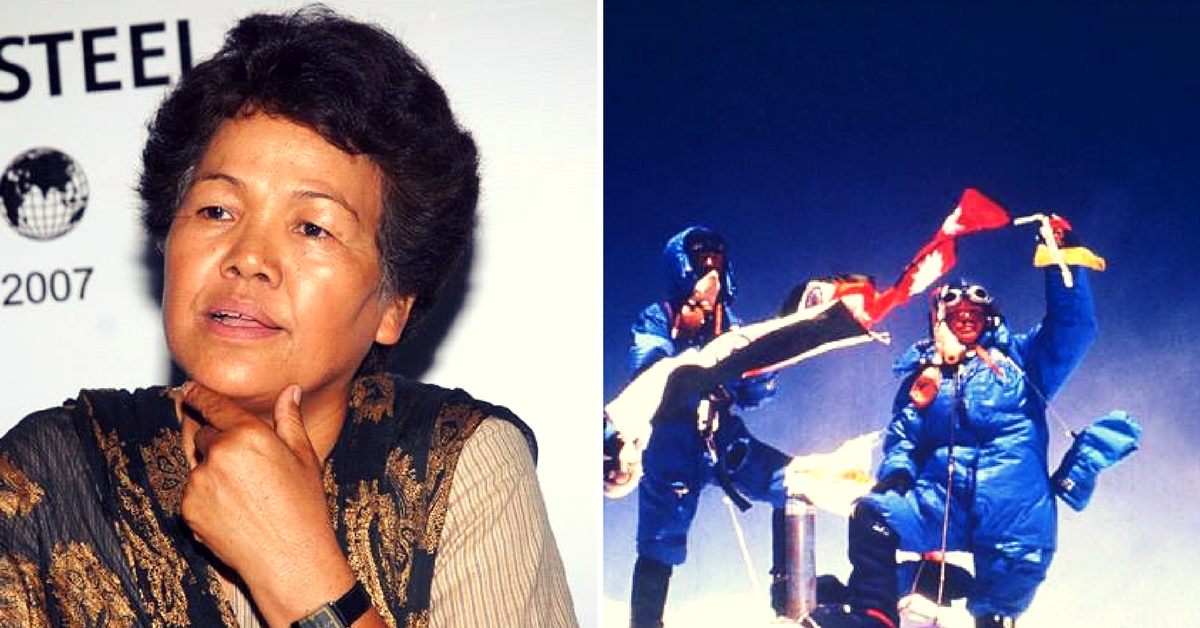 At 1:07 p.m. IST, a day before her 30th birthday and six days before the 31st anniversary of the first ascension to Mount Everest, Bachendri Pal created history.
"My heart stood still. It dawned on me that success was within reach. And at 1.07 pm on 23 May 1984, I stood on top of Everest, and I was the first Indian woman to have done so," writes Bachendri Pal, recollecting her tryst in the book Everest: My Journey to the Top.
Born on May 24, 1954, to Kishan Singh Pal, a small border tradesman and his wife Hansa Dei Negi, Bachendri was one of the seven children in the Pal family. Growing up money was always tight.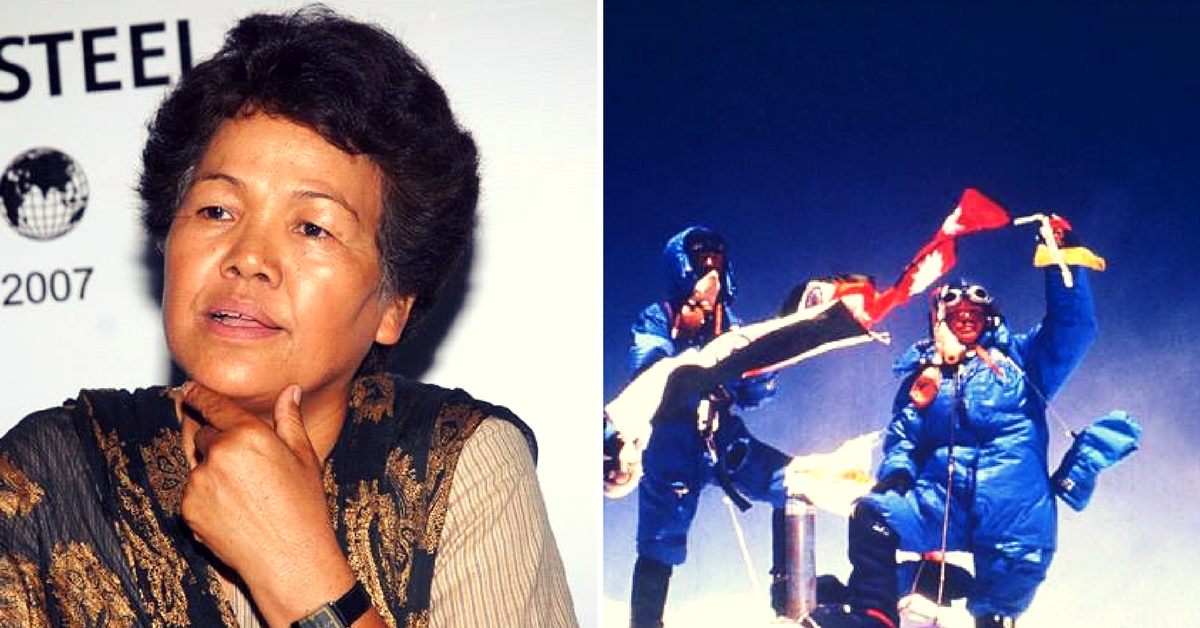 Her father would supply groceries on mules to Tibet in barter for daily necessities. The flash-flood of 1943 in the Harsil Valley rendered them homeless for months until he started producing finished woollen goods and engaged in farming to make ends meet.
Despite facing several financial difficulties, Bachendri completed her MA in Sanskrit & B.Ed. When she opted for an unconventional career in mountaineering, nobody thought this girl from a distant village she would rewrite history.
Here's a few lesser known aspects of her life, every Indian should know!
Where Bachendri grew up, her father was the central authority. As a child, she was deemed a mischievous chatterbox.
One day when her father was reciting the Ramayana, she tried to distract him. Usually amused by her antics, he warned her a few times, but to no avail.
Her actions continued, and he lost his cool. He charged towards her angrily, picked her up and flung her down their terrace slope. Luckily she clung onto a sturdy branch for dear life but turned blue in fear.
When her mother steamed towards her father in anger, he rushed to Bachendri's rescue, held her close and apologised several times.
She tasted her first mountaineering thrill at the tender age of 12, with ten other classmates scaling almost 4000m.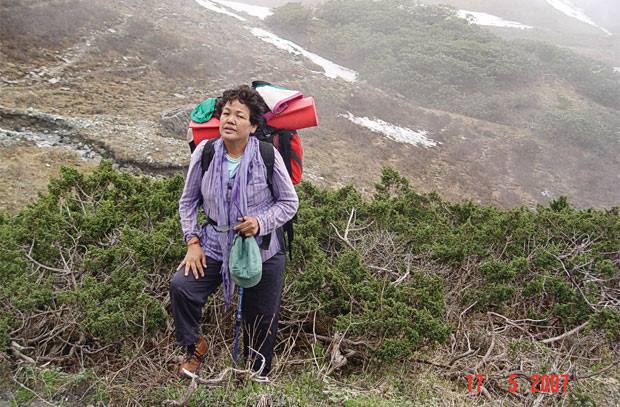 Escaping their Sunday classes, they decided to devour their packed lunch atop the mountain, but carried no water. They quenched their thirst eating snow. The trouble began when the climb downward became increasingly difficult due to the slippery snows. Feeling nauseous due to a shortage of oxygen, they were stranded for a night with no food or water.
When they finally reached home the following morning, instead of sympathy, they were rewarded with beating.
Bachendri, the dreamer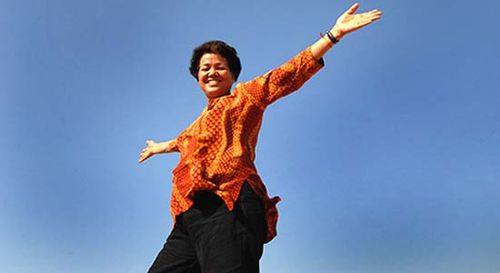 As a kid, Bachendri refused to believe anything was beyond my reach. She called herself a dreamer. Looking up a picture of the Prime Minister meeting young people, she would declare. "I will meet Indira Gandhi."
If a car drove past her neighbourhood, she would say, "I will own a car when I grow up." She would look at a plane or helicopter and exclaim, "One day I will fly in an aeroplane."
Did she achieve all of this? That's no mystery!
---
Read more: 9 Female Adventurers who Conquered the Highest Mountains and Deepest Oceans to make India Proud
---
Thoughts about beauty standards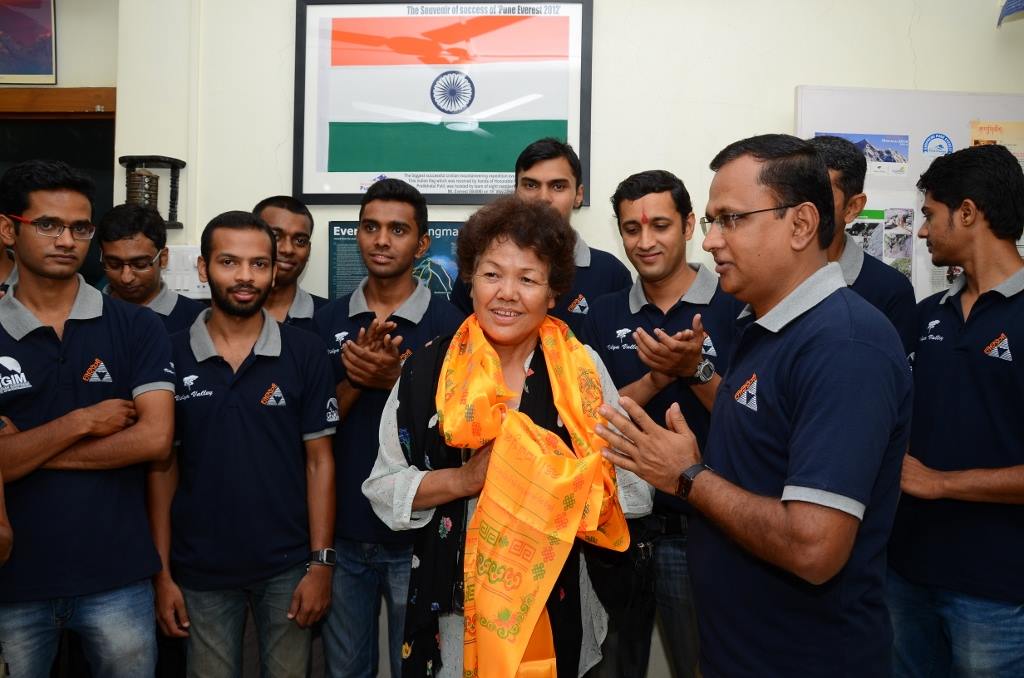 As a schoolgirl, she was the leader of a mischievous girl gang. They envied a good-looking teacher on their campus and decided to unravel the mystery behind her beauty. Slipping out of her class, with her two partners in crime, Bachendri entered the teacher's room through the window. Atop her dressing table lay a wide range of beauty products the girls were fascinated with.
Hearing footsteps outside, they slid underneath the bed. The teacher struck the bed with a long stick, making one of them giggle. The girls were rewarded with strokes on their hands, with the maximum lashes delivered to Bachendri. So much so, the last girl only received half the strokes, because the stick broke.
"There ended my search for beauty. Whenever I think of the incident and the subsequent punishment, I shudder at the thought of beauty-aids. I still don't use any makeup," writes Bachendri.
Proving herself from a young age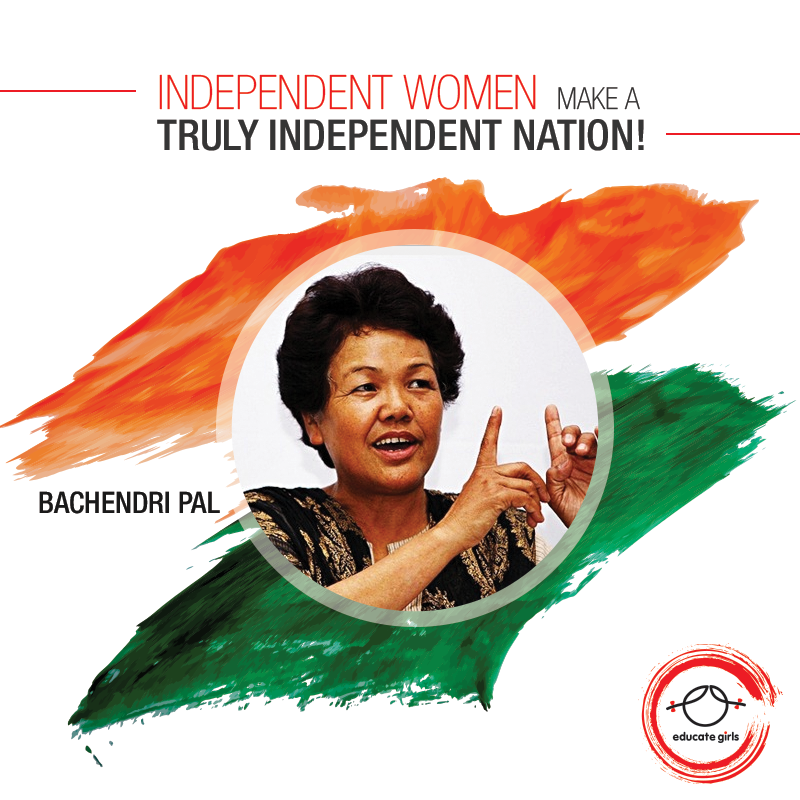 To finance her education, Bachendri learnt stitching and earned Rs 5 to 6 daily by making salwar kameez. Adept at and sports, she won various shot-put, discus, javelin and sprinting events.
Her excellent academic record earned her an invitation by the school principal for higher studies, making her the first girl in the village to graduate.
Choosing the road less travelled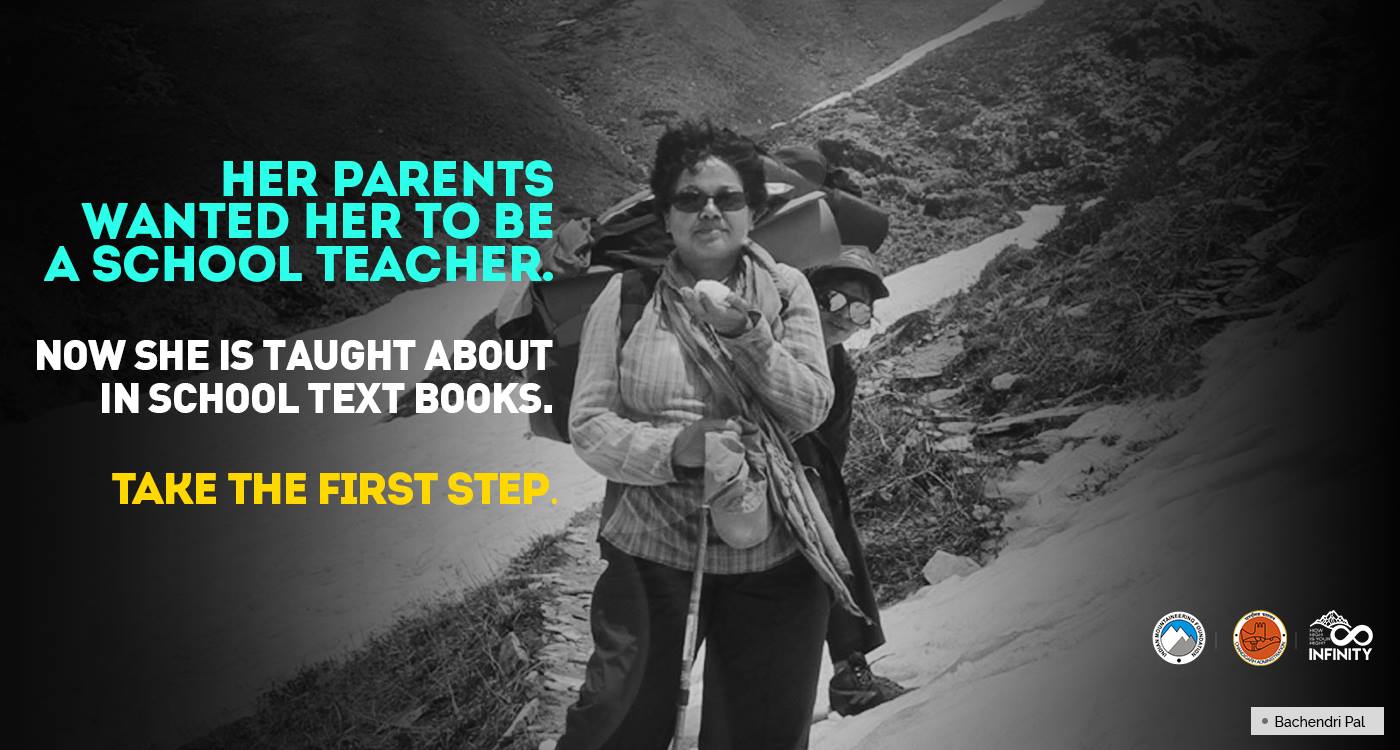 In 1982, during her training at Nehru Institute of Mountaineering, Uttarkashi, she climbed Mt. Gangotri (21,900 ft) and Mt. Rudragaria (19,091 ft).
As an instructor at the National Adventure Foundation (NAF) in 1983, the Director of the institute, Brigadier Gyan Singh, selected seven women, including Bachendri, for a scholarship.
Facing immense pressure from her parents to get married and ease their financial distress, she asked him to help underprivileged mountaineers earn a living.
The following day, Bhagirathi Seven-Sisters Adventure Club, an all-women run organisation was established, to help women and girls chase adventures.
Fangirling over her childhood hero Sherpa Tenzing
Bachendri was born only five days before the first anniversary of the first ascent of Mount Everest by Indo-Nepali mountaineer Tenzing Norgay and New Zealand mountaineer Edmund Hillary.
For the longest time in her career, she looked up to Sherpa Tenzing as her hero.
When she had the opportunity to meet him, she writes "I couldn't keep my eyes off two super stars: the legendary Sherpa Tenzing Norgay, who, with Hillary, was the first man to reach the top of Everest, arid Japan's petite Junko Tabei. The first woman to have stepped on the highest pinnacle on earth. I had admired Tenzing since I was a schoolgirl, but now that I was so near him I didn't have the courage to introduce myself. Then the NIM (Nehru Institute of Mountaineering) doctor's wife, Sherry, asked me to join them for a group photograph and I found myself standing next to Tenzing himself. Though I wanted to talk to the Everest hero, I was too tongue-tied, and he was whisked away by some fans."
---
You may also like: Here's How Surekha Yadav Became India's First Woman Train Driver, 30 Years Ago!
---
Selection camp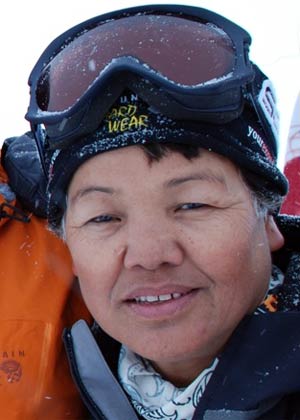 During the selection camp for Everest '84 held on Mana mountain, beyond Badrinath, she ran a fever and was made to stay back at the base camp. But her mountaineering prowess allowed her to recover from the lost training. The emphasis during this training was more on the practice than reaching the peak. She successfully scaled 7,500 m. on Mana, her highest at the time. Amid the world's most experienced mountaineers, Bachendri was only a novice then.
At camp's closing, when most Mountaineers rushed down the slope with their luggage, she moved carefully at a slow but steady pace. That was the time, Major Prem Chand, leading the camp told her, "That is the pace you will have to keep on Everest Bachendri."
Alongside six women and 11 men, Bachendri was selected to join India's first mixed-gender team to attempt an expedition to Mount Everest a few days later.
Everest 84' expedition

The climb to Everest wasn't easy. While Bachendri's team commenced its ascent in May 1984, they almost met with a disaster.
A massive avalanche at the Lhotse glacier crushed their camp on Buddha Purnima, 16th May. With no tents left standing, barring the kitchen shelter, almost half the members were injured and had to abandon their expedition.
Bachendri was determined to continue with a handful of members.
She recalls the accident in the book saying, "I was sleeping in one of the tents with my teammates at Camp III at an altitude of 24,000 ft (7,315.2 m). On the night of 15–16 May 1984, at around 00:30 hours IST, I was jolted awake; something had hit me hard; I also heard a deafening sound and soon after I found myself being enveloped within a very cold mass of material".
But she was no defeatist. All the fear was drained off her body with the close shave. The following morning when Colonel Khullar asked if she was frightened, she said "Yes." When he asked her, "Would you also like to go down?", "No" she replied with determination.
Reaching the summit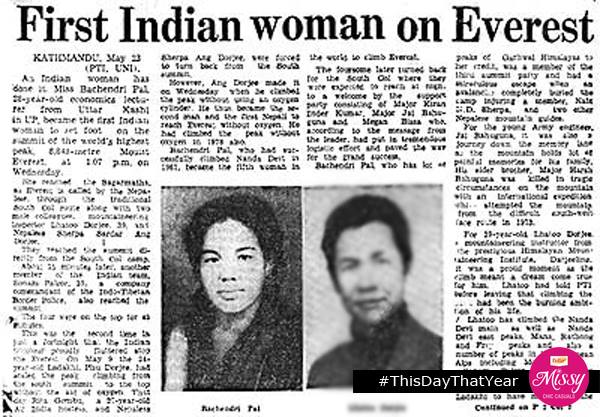 Alongside Ang Dorjee, the Nepali Sherpa mountaineering guide and some other climbers, on May 22, 1984, Bachendri continued her ascent to the summit of Mount Everest, as the only woman in this group.
On 23 May 1984, at 6:20 a.m., they continued to climb 'vertical sheets of ice' as she calls them, as temperatures dropped to minus 30 to 40 degrees Celsius.
At 1:07 p.m. IST, a day before her 30th birthday and six days before the 31st anniversary of the first ascension to Mount Everest, Bachendri Pal created history.
Like this story? Or have something to share?
Write to us: contact@thebetterindia.com
Connect with us on Facebook and Twitter.
NEW: Click here to get positive news on WhatsApp!