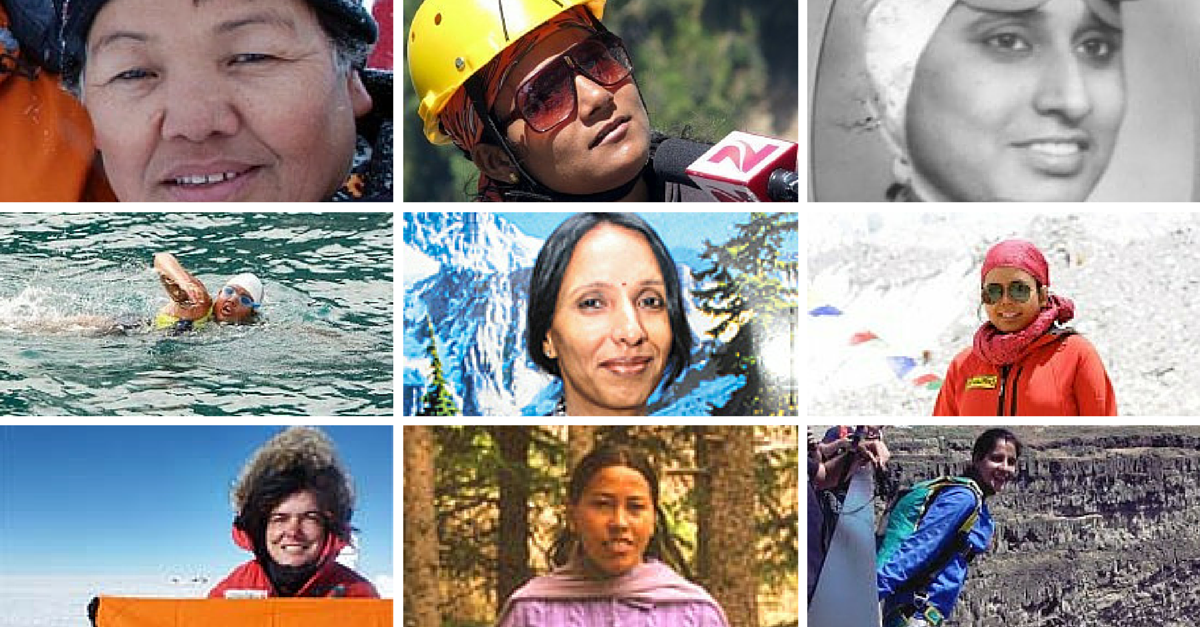 Meet 9 incredible female adventurers of India who have climbed some of the highest peaks of the world and achieved some of the most daring feats. They are an inspiration to us all and we salute their never-say-die spirit!
Meet 9 incredible female adventurers of India who have climbed some of the highest peaks of the world and achieved some of the most daring feats. They are an inspiration to us all and we salute their never-say-die spirit!
Since time immemorial, women have had to fight stereotypes based on their gender. It is not uncommon even today to see girls being encouraged to sit still and be polite, while boys are not only allowed but expected to be boisterous and rowdy. There are many professions and careers that are still a male bastion. Even in the developed nations, we find more boys choosing the STEM fields, while more girls are still picking the humanities. Is this just because of passion for these fields of studies, or beliefs instilled in childhood with stereotypical toys and activities for boys and girls? Women make up 51% of the world's population, and yet are under-represented in almost every field.
So is it really surprising that when we think of adventurers or explorers, we almost always think of men setting out in search of adventure and excitement? And yet, history is littered with countless women who have achieved success in the field of adventuring despite the struggles and obstacles, both real and ideological. And, it is so exciting and empowering to me as an Indian and a woman to report that there are many Indian women explorers as well. These women from our country manage to inspire all of us by the magnificent struggles they have faced and overcome in order to be called adventurers.
1. Bachendri Pal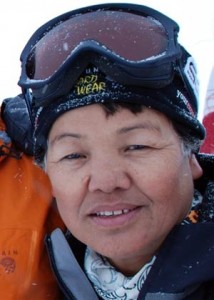 Source : www.wikinetforum.com
Bachendri Pal is a mountaineer who made history by becoming the first Indian woman to reach the summit of Mount Everest in 1984. She realised she wanted to be a mountaineer at the age of twelve, when she along with her friends scaled a 13,123 ft mountain on a school picnic. From that time on, she knew her future lay in scaling the highest of mountains. She bagged several awards during her mountaineering career, including the Padmashree and the Arjuna awards which she received in the years 1985 and 1986 respectively. By continuously reaching new heights in her career, Bachendri Pal proved that all women can achieve success in any field they choose to pursue.
2. Arunima Sinha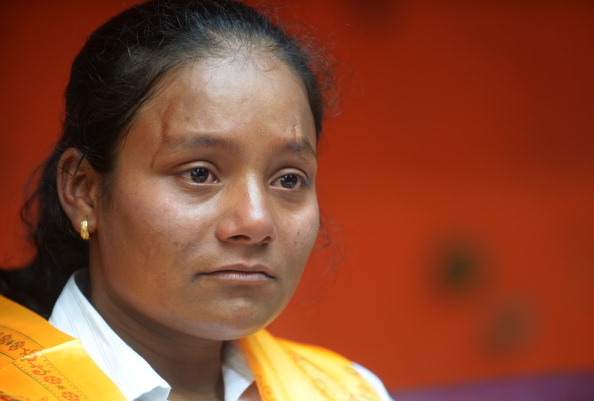 Arunima Sinha is a woman of substance who deserves all the praise and recognition we can give her. She is the first female amputee to climb Mount Everest. The former national volleyball player lost her leg when she was pushed out of a train by thieves who wanted to snatch her bag and gold chain. She fell onto the railway track and another train ran over her, crushing her leg below the knee. She was rushed to the hospital, where she had to undergo a leg amputation in order to save her life. Refusing to succumb to her disability or feel sorry for herself, the determined young woman excelled in a basic mountaineering course she decided to take. She was determined to climb Everest with the help of her prosthetic leg and she did!
---
---
After the climb, she wrote a book titled "Born Again on the Mountain" recounting the incident. She was awarded the Padmashree in 2015. She is an inspiration for all women to overcome whatever obstacles they face and achieve their dreams. You can see her inspiring speech about her struggle and journey here:
3. Bhakti Sharma
Bhakti Sharma, an Indian open swimmer, set a world record after swimming 1.4 miles in 52 minutes in the freezing waters of the Antarctic ocean (at a temperature of 1°C). She became the youngest and first Asian girl to achieve this success. Bhakti has been pursuing open water swimming for the past ten years. She has swum across four oceans, eight channels and seas (which is also a world record). She was awarded the Tenzing Norgay National Award.
4. Arati Saha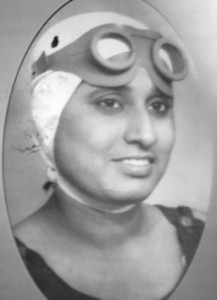 Source : wikipedia.org
Arati Saha became the first Indian woman to swim across the English Channel on the 29th of September, 1959. She set a new record by swimming 42 miles in 16 hours 20 minutes, becoming the first and fastest Asian woman to swim across the English Channel. Even as a child, Arati was interested in swimming. She won 22 state competitions, introducing a new All-India record. She died of jaundice in 1994 and the Indian Government issued a stamp in her memory after her death. To this day, she remains an inspiration to young women, arousing a new interest in swimming and inspiring them to join the sport and bring laurels to the country.
5. Premlata Agarwal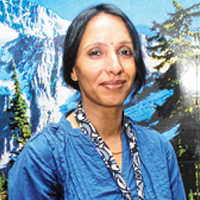 Source: www.erewise.com
Another Indian woman who manages to astonish us all with her extraordinary feats is Premlata Agarwal. Premlata was married at a young age and only became interested in mountaineering at the age of 35. After meeting Bachendri Pal, she decided that she wanted to participate in adventure sports and took a basic mountaineering course. In 2011, she climbed Mount Everest and in the subsequent years, conquered the top peaks of the seven continents, popularly called the 'seven summits', (Aconcagua in South America, Everest in Asia, McKinley in North America, Kilimanjaro in Africa, Elbrus in Europe, Vinson in Antarctica, Kosciuszko in Australia) – becoming the oldest woman, at age 48, to do so.
6. Krushnaa Patil
Source: wikepedia.org
In May 2009, Krushnaa Patil became the youngest woman to successfully climb Mount Everest at the age of 19. Patil is also the first Indian woman to have climbed the highest peaks in Antarctica, South America and Europe. She has also climbed six of the highest peaks in the seven continents (the seven summits). She is not only a mountaineer, but also an enthusiastic cyclist. She was a part of a cycling rally with WANI (Women's Adventure Network of India) from Kolkata to Kanyakumari (3000km). She is also pursuing her MBA from Pune University while simultaneously keeping her passion in adventuring alive by remaining involved in courageous activities such as rafting, paragliding, rowing and horse riding.
7. Dicky Dolma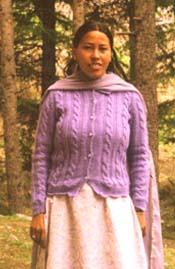 source: www.boloji.com
Dicky Dolma was added to the list of females who successfully scaled Everest in 1984. She has been interested in adventurous activities from childhood, her favourite pastime being skiing. She won a scholarship for a basic skiing course which her family declined as they didn't approve of her missing so much school. It was not until one of the senior skiing instructors at the Skiing and Mountaineering Institute in Manali wrote a letter to Dolma's parents did they agree to let her pursue her adventurous passions. After completing the institute's skiing course, she underwent the basic mountaineering course. She is the only climber to have successfully scaled the peak of Everest without completing an advanced course in mountaineering.
8. Reena Kaushal Dharmashaktu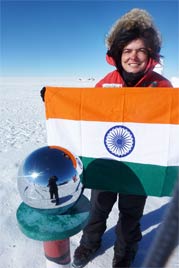 Source: www.indiaspeakersbureau.in
A freelance outdoor and mountaineering instructor based in Dehli, Reena Kaushal Dharmashaktu became the first Indian woman to ski all the way to the South Pole. The Kapersky Commonwealth Antarctic Expedition consisted of 8 women from the commonwealth countries, including Reena who represented India. The women faced blizzards and freezing temperatures below -30°C but continued skiing consistently for over 900 km across Antarctica to reach the geographic South Pole. Reena arrived at the trademark mirror ball (ceremonial South Pole) near midnight on the 30th of December, 2009.
9. Archana Sardana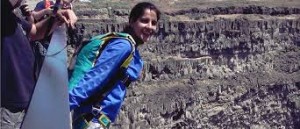 Source : www.ambassadors.woodlandworldwide.com
Archana Sardana is the first Indian civilian base jumper and skydiver. She has made over 300 skydives, 60 underwater dives and several BASE dives all over the world. She had a very protected childhood, and her passion for adventuring was ignited later in life. Her first exposure to any kind of physical activity was a walkathon she participated in with her husband. After that, she's never looked back and has been addicted to adventure ever since. She is now a certified skydiver, bungee jumper, BASE jumper, mountaineer and scuba diver. Her next ambition is to jump off Mount Everest and the Pitambara tower in Delhi!
What an inspiration all these women are to all of humankind! Each one has braved adversity, discrimination, and many obstacles before they could achieve their dreams. Their stories have a common lesson for all of us: if we have a dream, a passion – pursue it with single-minded devotion. And yes – never, never give up!!
Like this story? Or have something to share? Write to us: contact@thebetterindia.com, or connect with us on Facebook and Twitter (@thebetterindia).