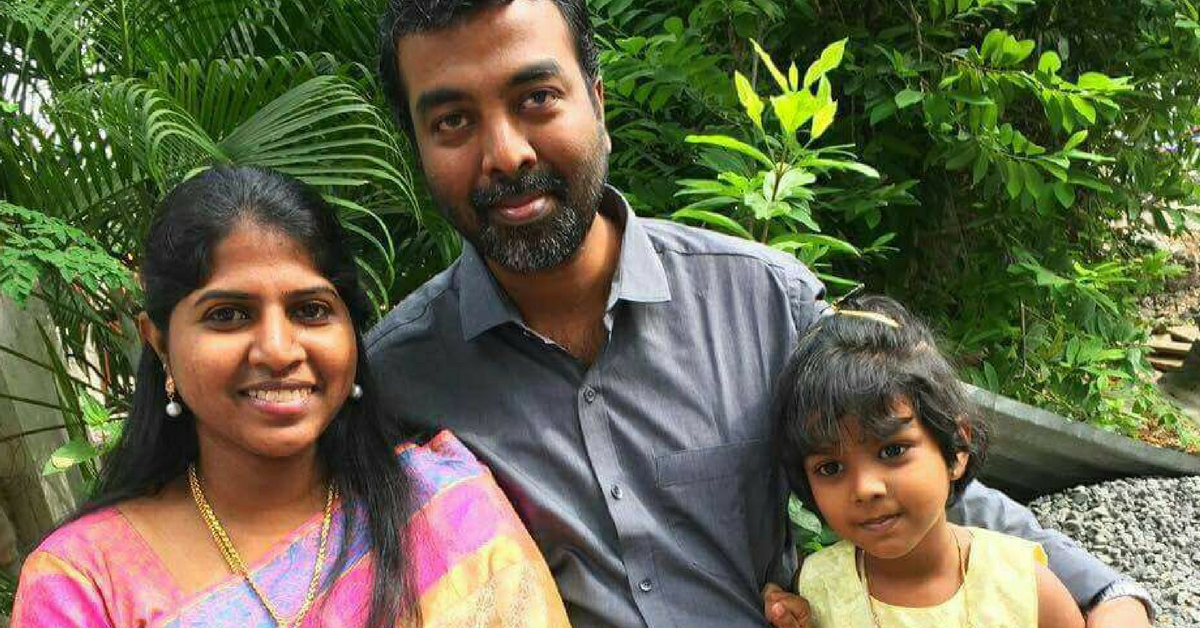 His interest in the weather began as a 12-year old, fascinated by the power of nature, he witnessed his first cyclone in Chennai.
How many of us follow weather updates everyday? They seem like a mundane feature of the news – a vestigial organ. What if I told you that there is an amateur weatherman – yes, a weatherman – with an almost cult-like following, whose forecasts people follow every day? And what if you learnt that he is not even formally trained, but receives thousands of questions every day about the weather?
Meet 35-year-old Pradeep John, a.k.a the 'Tamil Nadu Weatherman'. For the last 7 years, this self-confessed Pluviophile (lover of rain), has been blogging and updating a Facebook page called Tamil Nadu Weatherman.
"In 2010 I started publishing interesting rainfall related information under different titles like 'Top 20 rainfall stations in India' and so on," says Pradeep. Initially, the blog did not get much traction, but this didn't deter him from posting articles regularly.
Today with over 2 lakh followers on social media, it would not be a stretch to say that this self-taught weatherman's forecasts are more closely followed than the Met department's! Pradeep, although untrained in meteorology, does have a degree in Computer Science, and an MBA in Finance.
What Pradeep does via his blog posts and Facebook is not just provide weather information, but also eliminate baseless rumours.
"I have taken on this role very seriously. One of the things I do is dispel rumours that keep floating around about the occurrence of cyclones in Tamil Nadu," he says.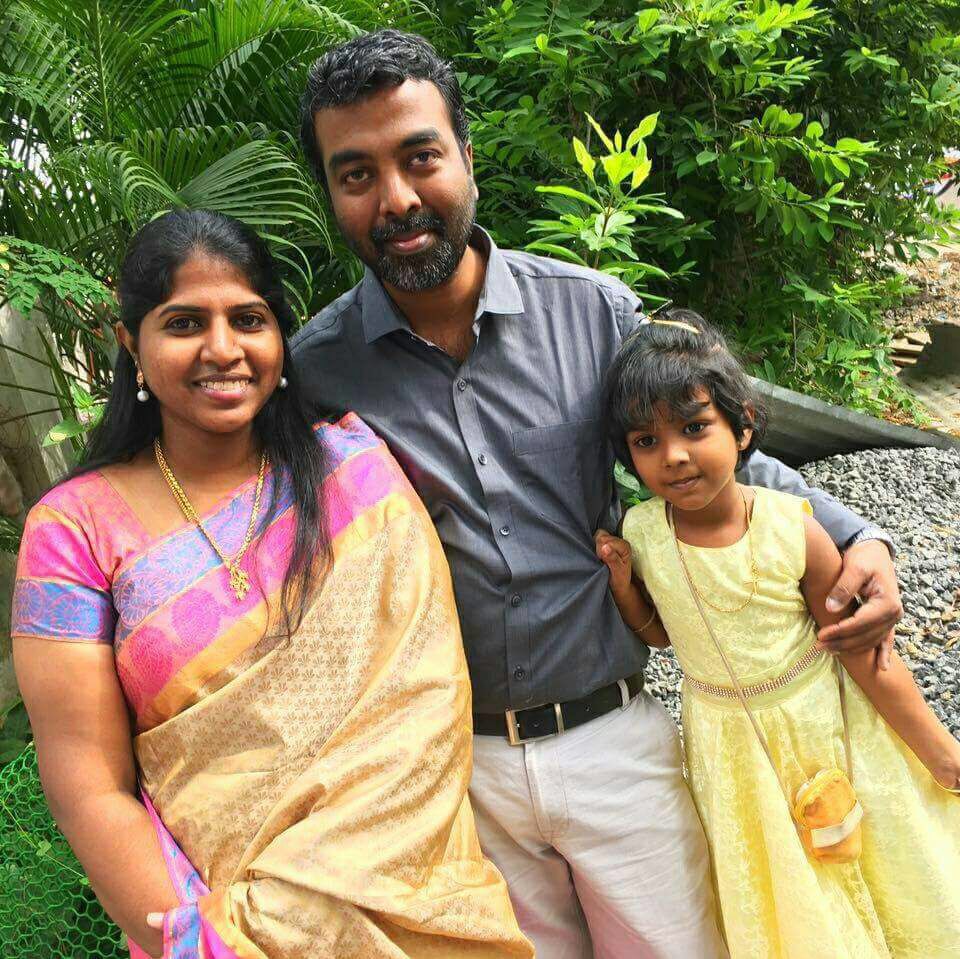 Some of Pradeep's posts that were spot on and are indicative of his fan base are listed below:
On August 6, 2017 Pradeep put out this message: Chennai Rain Update – Sea breeze triggered Intense pop up over-head in Chennai. The abundant energy and moisture just made the small clouds intense one. It's only Central City special. Will stop in 15 mins max.
As his post mentioned, most parts in Chennai received rainfall for only about ten -twenty minutes that day.
Another post made by him assured marathon runners in the city that an impending rain would not ruin the run. It read – Weather Report for Runners of Jawadhu Ultra Run on 6th August 2017. Don't get fearful by night rains, it will be mostly clear by start of the run.
On 4th June, 2017, as all eyes were glued to the television for the India vs. Pakistan cricket match, many weatherman followers asked him if the rains would play spoilsport. His reply was accurate for the day – Another hot day for Chennai, only light rains are expected during India vs. Pakistan match.
Pradeep Ramakrishnan, a resident of Chennai and a follower of the weatherman's posts, says, "I started following his posts during the Chennai flood. The biggest USP of the weatherman is the concise manner in which he gives out information. He breaks down the technical jargon for the layman to understand."
His interest in the weather began as a 12-year old, fascinated by the power of nature, he witnessed his first cyclone in Chennai.
In the year 1996, Chennai, then Madras, received an unprecedented amount of rainfall in June, so much so, that most schools were shut for two whole weeks.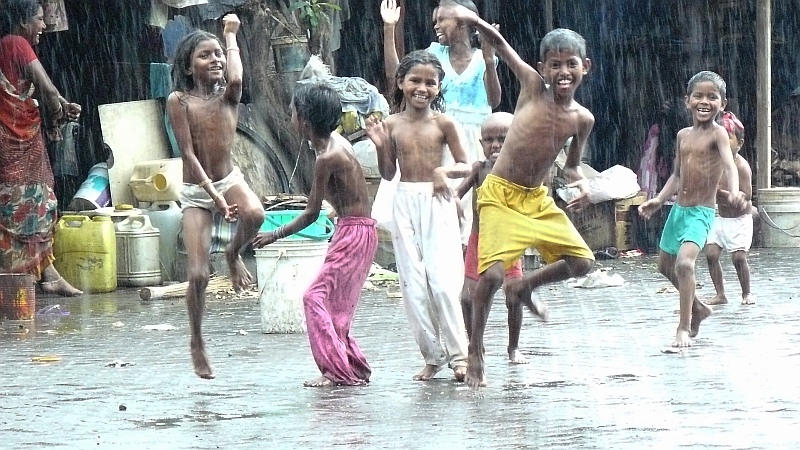 "I had the time of my life watching the rain then. When everyone at home would ask me to come in, and not linger by the window, I just sat there watching the rain in amazement. The sound of the rain calmed me. I knew that this was special," he says.
He would make deep potholes in his colony so so he could measure the rainfall, and see how fast it filled up. Today, thanks to easy access to better equipment, – even school kids have access to high-end rain gauges, he says.
From 1996 to 2008, Pradeep continued to decode nature and get a better understanding of it. "It was difficult to gather information and clear doubts back then. It was the early-internet era, so I had to rely mostly on newspaper reports," he says. But improved access to the internet changed the way he worked.
The floods that devastated Chennai in 2015 was a turning point for Pradeep. During this time, the city witnessed its worst rainfall in over 100 years.
In addition to the torrential rains, a reservoir gate was opened causing the Adyar river to overflow, which in turn submerged whole neighbourhoods.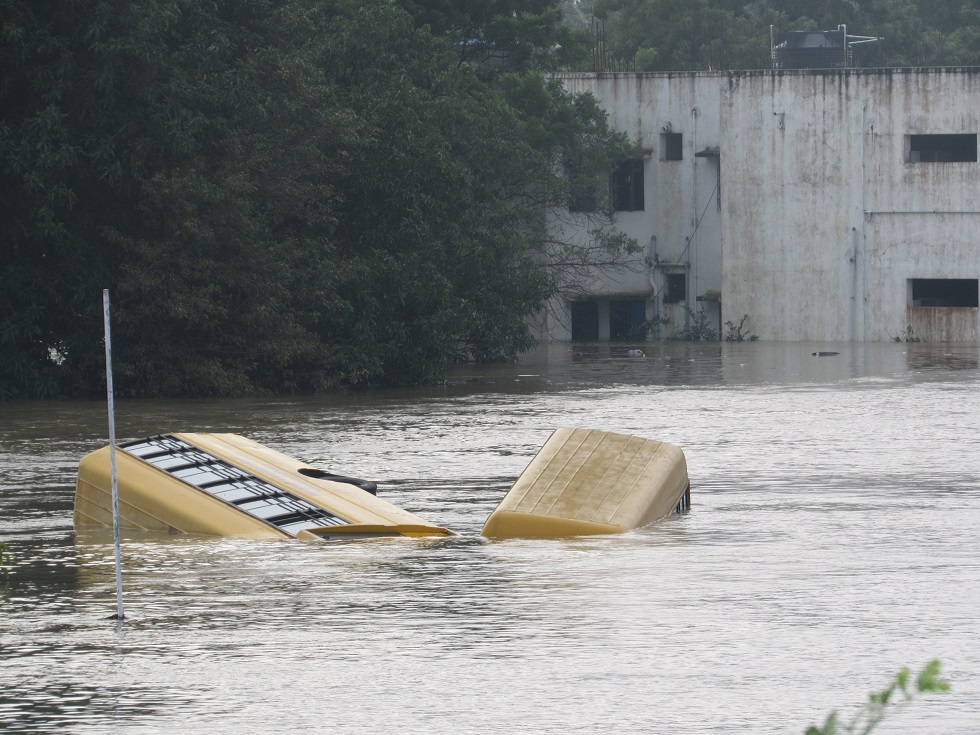 People were in a state of panic and wanted some guidance and information about the expected rainfall. Activity on Pradeep's Facebook page had reached its peak during this period. From about 1,000 followers on his Facebook page his posts on the predictions of rainfall went viral and almost overnight he had more than 70,000 followers.
In May this year, there was speculation about whether or not cyclone Mora would hit Tamil Nadu. Rumours started doing the rounds. But a post by Pradeep helped calm the storm. 'First rainy day in Chennai City (Nungambakkam) after 4 months, these rains have nothing to do with Cyclone Mora. Cyclone Mora is going to make landfall tomorrow in Bangladesh and is not going to affect Tamil Nadu in anyway.'
"I remember once I posted something on Facebook, two hours later that same message got forwarded to me via whatsapp by a friend. That is when I realised the reach of social media." It was this incident that made him realise how effective his posts were. The fact that people were relying on them, gave him a sense of purpose.
When asked how he collates and interprets his data, he says, "I collect it from various sources and make predictions. Essentially I am privy to the same data that is available to the met department. Sometimes they might get exclusive data during cyclones, but it all boils down to how it is interpreted."
Outside of tracking the weather, he enjoys his work as a Deputy Manager at Tamil Nadu Urban Infrastructure Financial Services Limited (TNUIFSL). His wife, Hannah, and daughter, Laura, play a big part in his love for the weather.
With some trepidation, he tells me about the time he whisked his daughter out in the open, so she could experience a cyclone. "I wanted her to feel the wind, and hear the howls. I was given an earful by many relatives for this but something in me wanted her to experience it," he says.
With pride he also told me about how Laura loves watching the various patterns that the clouds make.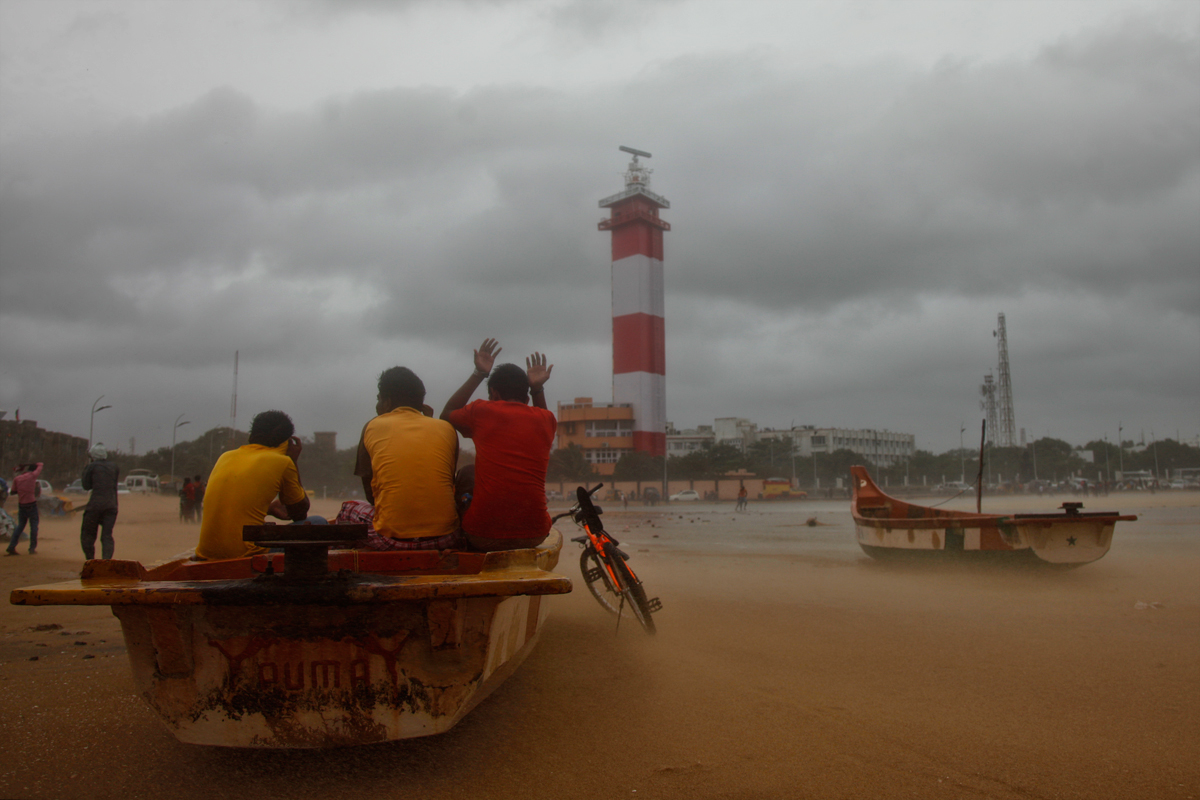 Mentioning how important it is to have a good support system he says, "Given the volume of messages I receive nowadays, it is my wife who looks through the messages and helps me identify the ones that need an immediate response."
"The trust that people have placed in me is immense, I cannot let them down," he says. This 'rain-chaser' even plans holidays according to the rain pattern. More power to people like Pradeep!
For more information and to connect with him on Facebook click here.
Like this story? Or have something to share?
Write to us: contact@thebetterindia.com
Connect with us on Facebook and Twitter.
NEW: Click here to get positive news on WhatsApp!