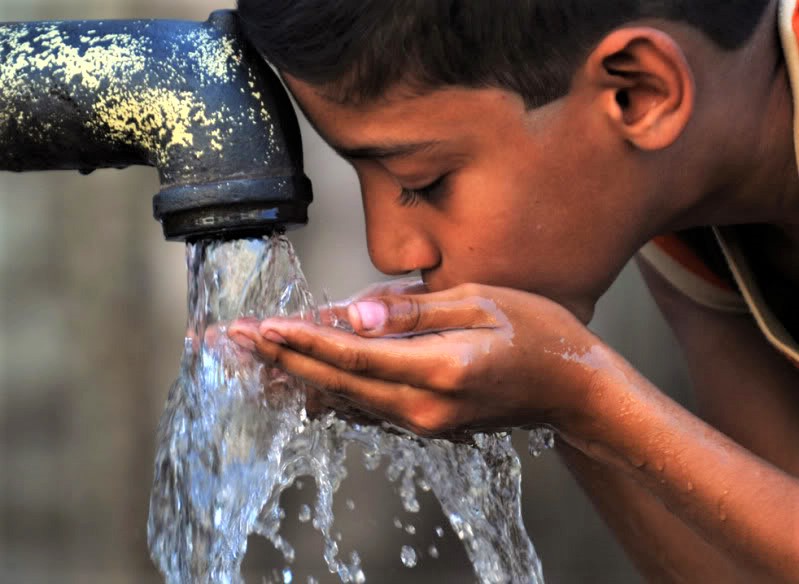 As the government and NGOs across India work to find a solution for the crippling water shortage that grips the country every summer, there's a lot that you can do in your everyday life to conserve water.
A water shortage in India's urban areas isn't something new. Every year, with the onset of summer, taps go dry in several cities across the country as the demand for water rises. As the citizens look to the sky for clouds to tide over a parched summer, private water tanker operators make a killing by arbitrarily hiking the price per load.
As per recent meteorological surveys, India might be headed for a severe water scarcity this summer.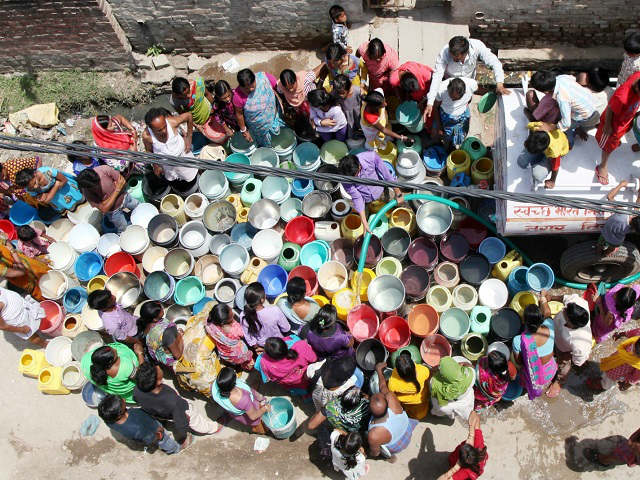 According to the Ministry of Water Resources, the water levels in 91 reservoirs across India has already dropped by 3% in the last week of February. Also, with monsoon being deficient in southern India, especially in Kerala, Karnataka and Tamil Nadu, the regional meteorological departments have recorded sobering numbers that predict a drought-like situation in the coming months.
---
Contribute towards water conservation from your homes with these water-saving devices: Buy at The Better Shop here. 
---
And so the need for conserving this invaluable resource has arisen once again. As the government and NGOs across India work to find a solution for, and to put an end to this crippling water shortage, there's a lot that you can do in your everyday life to conserve water.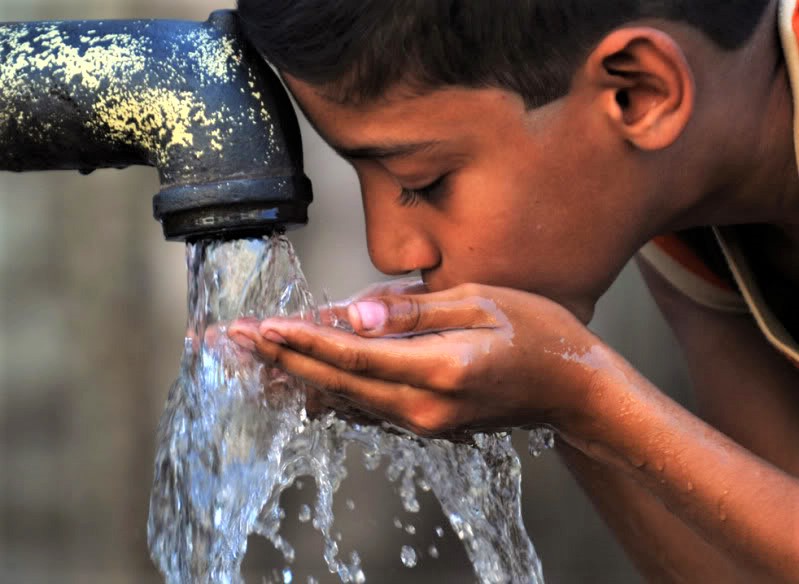 These simple and affordable hacks won't just help you save on your monthly water bill and reduce your dependence on water tankers, they will also help you survive summer water woes without breaking a sweat!
1. Fix The Leaks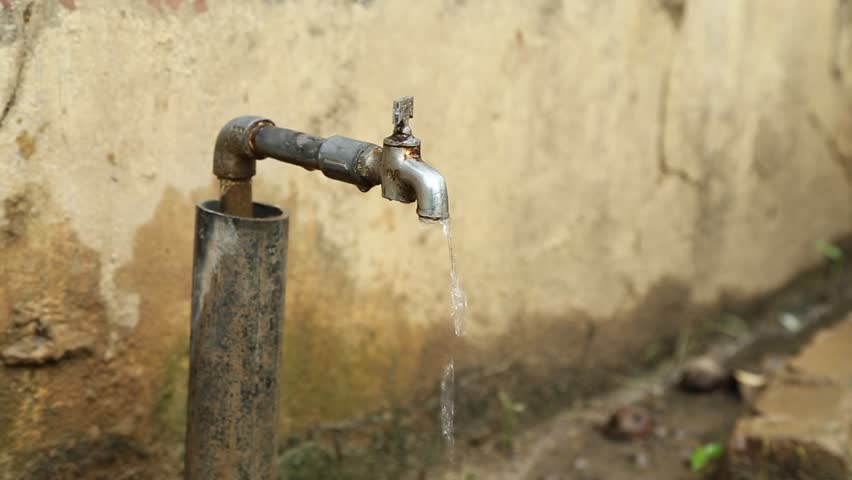 On average, 38 litres per day (approx. 14%) of a household's water footprint is lost through leaks. Even a minor leak, like 20 drops per minute adds up to waste around 6 litres of water per day. This makes repairing leaky faucets and toilets one of the easiest and most effective ways to cut water wastage at home. Call the plumber already!
Tip: Put a bit of food colouring or liquid blue dye in your flush tank to check for leaks. If color appears in the toilet bowl without flushing, it means there's a leak that needs repairing.
At the age of 80, Aabid Surti runs a one-man NGO – the Drop Dead Foundation – which is saving tonnes of water by repairing plumbing problems such as leaks, for free, in Mumbai households. To know more about Drop Dead Foundation, click here.
2. Saving Water in Bathrooms and Toilets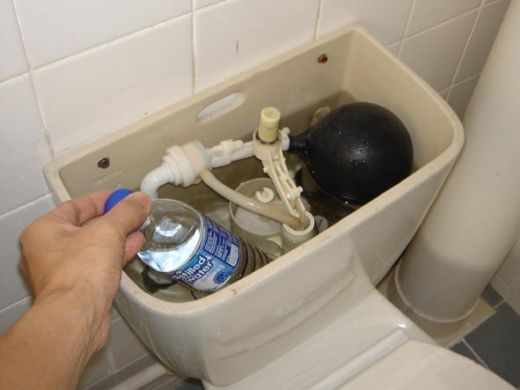 You've heard it before, turn off the water while brushing your teeth, but do you know just how much this saves? The average faucet releases 7.5 litres of water per minute, you can save up to 20 litres of water every day by just turning off the tap while you brush your teeth! Likewise, men can rinse their razor in a mug of water rather than under running water.
A shower bath uses 8.5 times more water than a bucket bath (storing water in buckets overnight also helps keep it cool, a preferable option compared to the sun-heated tap water).
 If you still prefer a cold shower, time it – if you keep it under 5 minutes, you could save up to 2,000 litres of water per month!
If you are taking a hot shower, don't waste the cold water that comes before the warm water. Store it and use it later to water your plants, or to clean your house.
All of those flushes can add up to nearly 70 litres a day down the toilet. If you still have a standard toilet, which uses close to 10 litres in a flush, retrofitting your flush tank with something that will reduce the amount of water stored in the flush tank, such as a plastic bottle filled with water and pebbles/marbles. This will cause less water to be used with each flush and can save 15 to 30 litres a day! Get instructions here.
3. Reduce Water Consumption in the Kitchen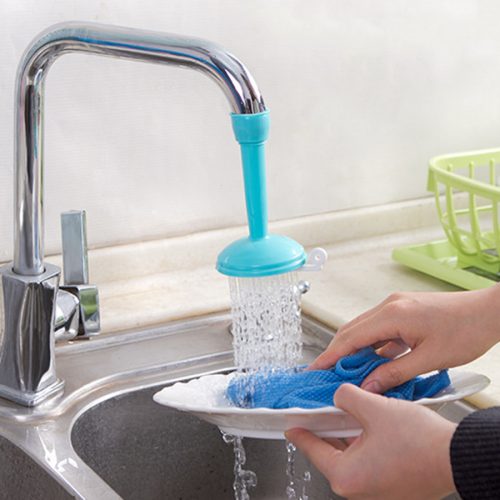 Avoid defrosting fish, chicken or meat in running water: Instead, let them thaw naturally by keeping them in the fridge overnight or just keep them out in a plate till they get to room temperature (this will also help cool your kitchen). Given the way temperatures are rising this summer, the fish/chicken/meat is sure to defrost quickly!
Instead of using running water to wash vegetables, place a basin or large pot in your sink, fill it with water, dunk your vegetables in it and rub them till they are clean. Vegetables with ragged surface like bitter gourds, cauliflower etc need to be soaked in water for at least 20 mins and rubbed more thoroughly before being taken out of the water. Use the water to flush the toilet or water plants.
If you accidentally drop ice cubes on the floor, put them in a potted plant instead of in the sink.
Give your houseplants some extra nourishment by recycling the water you use to wash your fruits, rice, dal etc.
Measure and use the exact quantity of water while boiling rice or pasta to avoid wastage.
Do not throw away the excess water after boiling vegetables or chicken. Store the stock and use it later to make curries and delicious soups.
Reuse the wastewater generated by RO purifiers for household chores, flushing toilets and more. Know more here.
Closing taps and faucets tightly after use may sound like old advice but it's really the most important one.
4. Water-Wise Gardening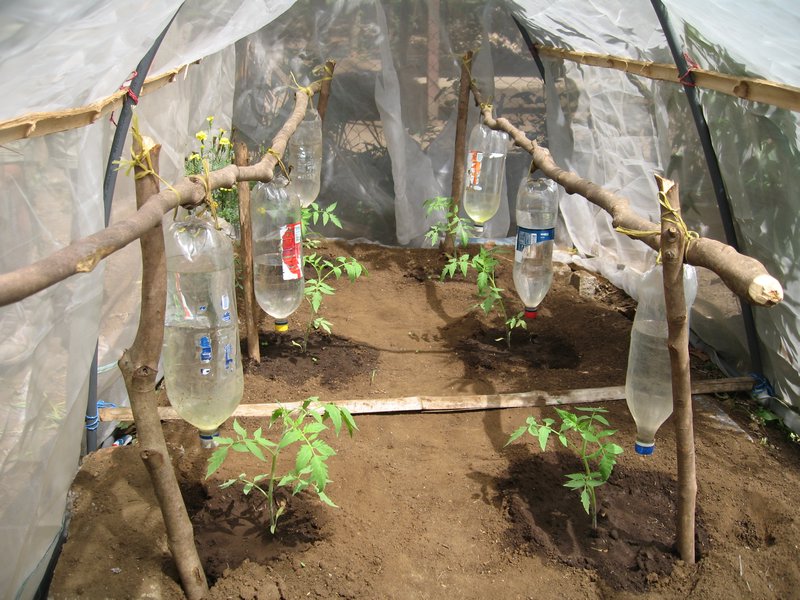 Adorn your garden with native plants that require little or no watering. Also, organize your landscape into hydrozones i.e place plants with similar water requirements together. This will help put an end to under-watering some plants and overwatering others.
A 6-inch layer of organic mulch (like shredded leaves, straw, compost,coconut husk, grass clippings etc) can cut water needs in half by blocking thirsty weeds, reducing evaporation and increasing the humidity level around plants. So, add mulch to all your plants.
Water your garden in the morning to prevent water loss due to evaporation. Also, don't water your garden when it's windy outside – the wind speeds up the process of evaporation.
Recycle plastic bottles to make a DIY drip irrigator or a soda bottle sprinkler to deliver moisture directly to plant roots. This also avoids water wastage and oversaturation of the soil while ensuring that up to 90% of the water used actually reaches the plants.
5. Install Water-Saving Devices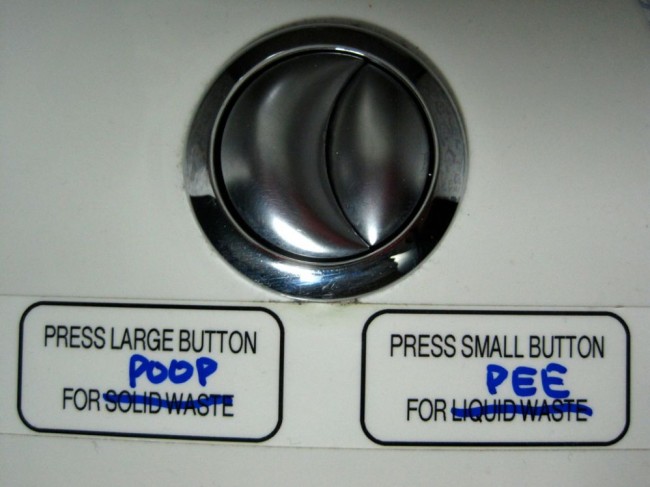 Install a simple kitchen tap shower head – it gives a wider flow of water making washing of dishes possible with much lesser water.
A low-flow aerator can convert existing taps into water-saving taps. Suitable for kitchen sink taps, wash basin taps and other utility taps, these small aerators are fitted on the tip of taps and dispense much lesser water (50%-70%) than a conventional tap without any change in efficiency. What's more, they don't need a plumber to install nor do they burn a hole in your pocket!
Use dual flush triggers in your flush tank. These are a pair of buttons, usually mounted on the top of the tank cover – the small button releases just a little water for flushing liquid waste and the big button releases a full 5 litres for flushing solid waste. This can help save almost 40% of the water used in flushing!
6. Water-Efficient Cleaning Methods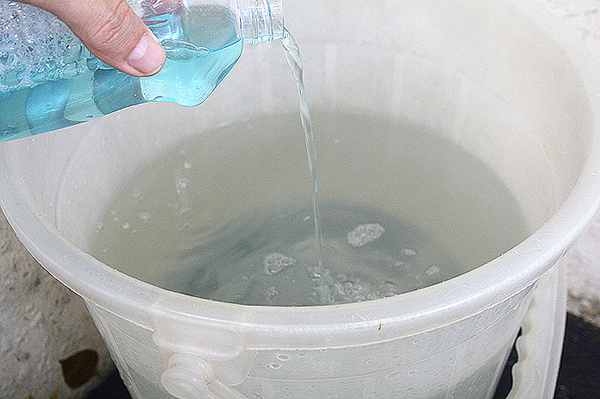 Don't use a hose to wash your car. Using buckets can reduce water consumption in cleaning cars by 70%. If you have a two-wheeler, just wipe it down with a wet cloth instead of washing it every other day.
Use biodegradable cleaners as disinfectants while mopping the house – this water can be used to water the plants instead of being poured into drains.
A great DIY option is using a simple mix of white vinegar and water for mop. There's no need to rinse, and the vinegar smell dissipates as the floors dry. The vinegar also acts as a mild disinfectant and leaves a nice shine. This can then be used to water acid-loving plants like azaleas, rhododendrons, petunias, hydrangeas, gardenias and even tomatoes.
Instead of using soap water to clean your fridge, use a little baking soda or vinegar to remove those strange smells coming from your fridge. Baking soda also works as a great odor-eliminator for your carpet – just sprinkle some on the carpet, leave it for a while to do its work and then vacuum it up.
7. Doing Laundry the Water-Smart Way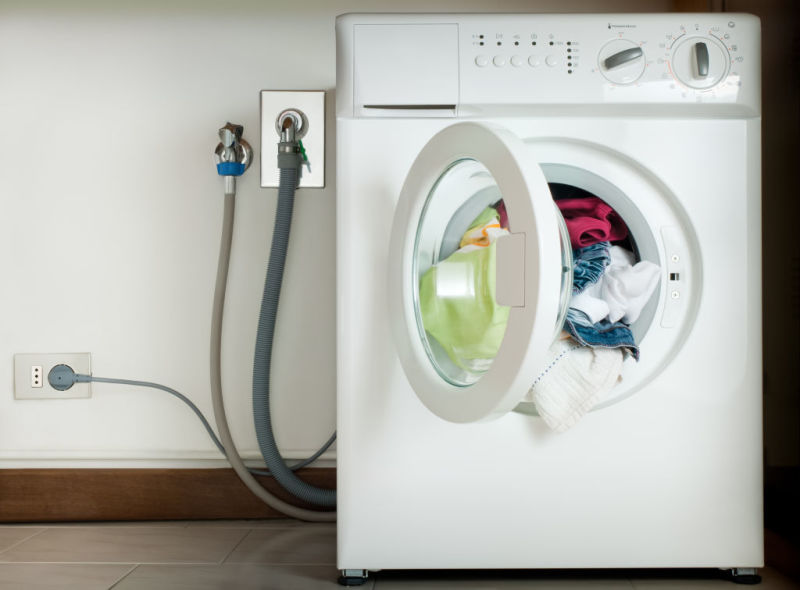 Nearly 22% of indoor home water use comes from doing laundry. So, make it a point to adjust the water level in your washing machine to match the amount needed for the load. If this is not an option, run only full laundry loads.
For daily wear clothes that are not soiled, use less detergent than that recommended by the manufacturer. Use low-suds detergents wherever you can – they consume only one bucket of water against three buckets of ordinary detergent wash.
8. Make your Own Greywater Recycling System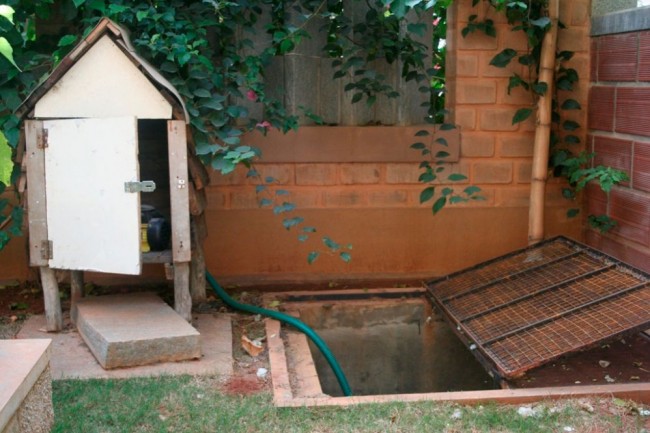 Using treated greywater (water from sinks, showers and washing machines) for cleaning and irrigation purposes rather than transferring it to an STP (where it mixes with sewage) is a great way of saving water at home.
Instead of using chemicals and electricity to treat greywater, you can use the simple, eco-friendly and economical method of phytoremediation (which uses soil bacteria and plants such as Indian shot, white ginger lily, cyperus, colocasia, or even banana) to render the water fit for use. Get the instructions here.
Tip: In hot, humid weather, an air conditioner produces up to 15 to 70 litres of condensate water per day that drains into the sewer. This water (which is similar to rainwater) can be easily captured in a barrel or even a bucket and be redirected to a nearby garden or a ground water recharging point.
---
Contribute towards water conservation from your homes with these water-saving devices: Buy at The Better Shop here. 
---
Like this story? Or have something to share? Write to us: contact@thebetterindia.com, or connect with us on Facebook and Twitter.
NEW: Click here to get positive news on WhatsApp!
We bring stories straight from the heart of India, to inspire millions and create a wave of impact. Our positive movement is growing bigger everyday, and we would love for you to join it.
Please contribute whatever you can, every little penny helps our team in bringing you more stories that support dreams and spread hope.