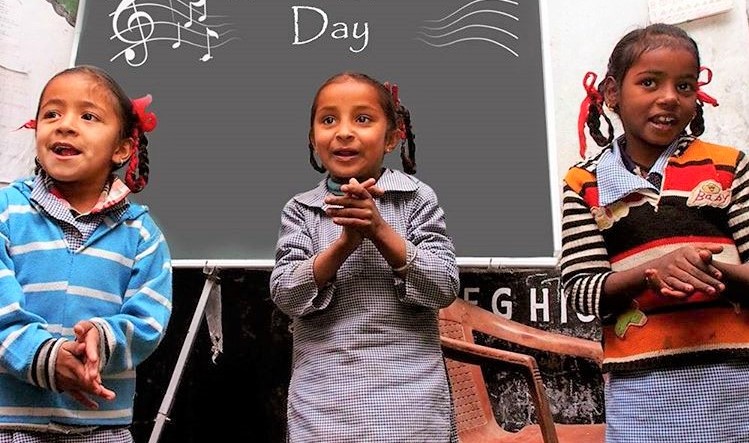 In one of the largest primary school transformation efforts in the world, Sampark Foundation is working to remove learning barriers, especially in rural India, through low-tech teaching tools and methodologies.
---
This article is a part of the
#SkillsToSucceed
series powered by Accenture in India.
---
In one of the primary school transformation efforts in the world, Sampark Foundation is working to remove learning barriers, especially in rural India, through innovative low-tech teaching tools and methodologies.
India's education sector has grown by leaps and bounds in the last few years. However, despite this growth, access to quality and higher education remains largely confined to urban India, while much of rural India is still deprived of basic primary education.
Paucity of committed teachers, proper infrastructure and relevant learning materials continue to be stumbling blocks in imparting and accessing quality education in rural India.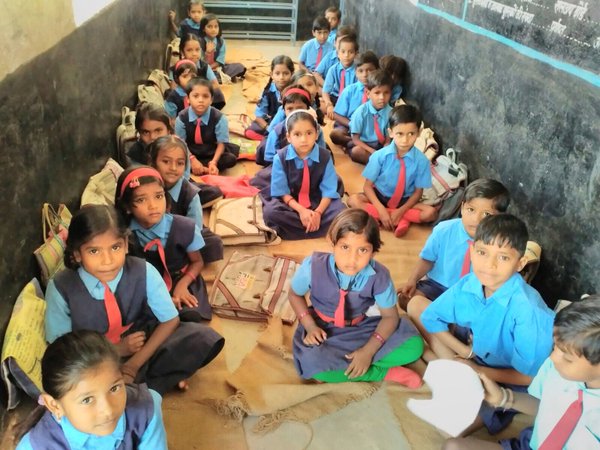 An all-India Annual Status of Education Report (ASER) survey of school kids in the rural areas found that only 58% of children enrolled in class 3 to 5 could read a class one text. More than half were unable to do simple two-digit subtractions and only half the children in class 5 to 8 knew how to use a calendar.
It is to address this crucial issue that Delhi-based Sampark Foundation initiated one of the largest primary school transformation efforts in the world. Begun in 2005, this not-for-profit organisation presently operates in 50,000 schools and impacts around 3 million children in Uttarakhand, Jammu & Kashmir and Chhattisgarh.
The Founders
Founded by Vineet Nayar, a former chief executive of HCL Technologies, and his wife, Anupama, Sampark Foundation works to ensure that every child receives optimal primary school education through frugal innovation in the critical domain of teaching practices, tools and methodologies.
Vineet Nayar
It does this through its Sampark Smart Shala initiative that focuses on children who attend government schools in rural India, many of whom come from marginalised and underprivileged backgrounds.
"It is estimated that out of 144 million children studying in 714,000 schools in India, over 50% in class 5 cannot read simple English words or recognize numbers beyond 99. We wanted to remove this learning barrier, especially in rural India, through innovative low-tech pedagogical tools," explain the founders, who were included in Foreign Policy's Global Thinkers list and the Forbes Heroes of Philanthropy list in 2016.
How it Works
Under this initiative, the foundation has designed a unique interactive kit that uses various child-friendly teaching aids to make learning fun, easy and interactive for kids. This kit includes a simple audio device called Sampark Didi.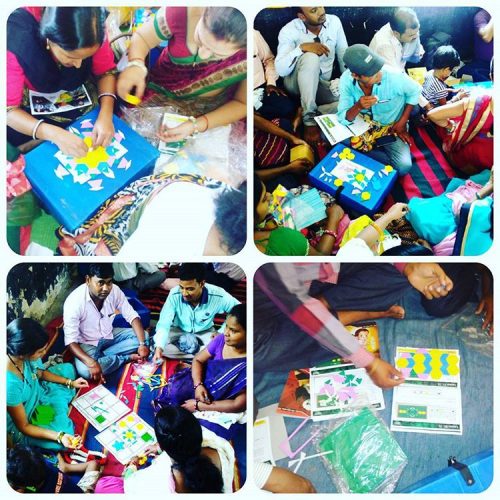 With control buttons, a speaker set, an LCD panel and a MicroSD card pre-loaded with lessons, Sampark Didi looks like a portable radio transistor and is mainly used to teach two subjects, Maths and English.
"Classrooms become more exciting for children when lessons are presented to them through stories, folklore, songs games and hands-on activities. Not only does this make it easier for them to understand the subject, it also increases the students' attention spans," says Vineet.
The bilingual kit covers mathematics through 100 pre-loaded activities meant to teach 23 basic concepts. For English, the device has 30 stories and 15 rhymes that teach almost 500 English words. The high-quality recordings, led by the friendly voice of 'Sampark Didi', are peppered with catchy music, fun games and interesting folklore, bringing a certain zing and warmth to the process of learning.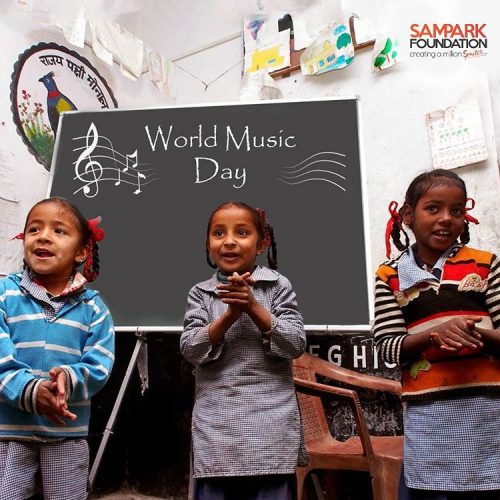 Completely battery-operated, the affordable low-maintenance kits (the cost of learning amounts to only ₹65 per child) need minimal recharging to work so as to overcome the erratic power supply in villages. Also, since many children come to school only for 120 days a year (they have to help their families in the fields too) even though the school year is 200 days, the syllabus has been accordingly structured. The foundation has tied up with state governments directly for the distribution the devices.
"We are the ones who provide the idea but the scale has to come from the states. So, we have tied with state governments directly for the distribution of the devices," Vineet adds. "We also ensure that the performance and progress of every kid on the programme is monitored. This guides us in developing and modifying the curriculum for better results."
Employees of the Sampark Foundation regularly visit schools to monitor the children's progress and make sure the kits are being used effectively.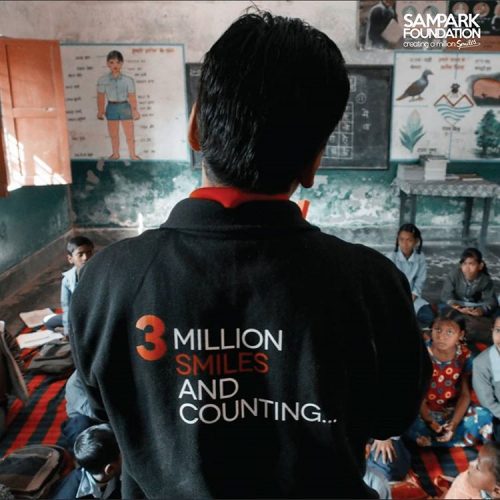 The organisation has also set up a helpline for teachers at the state education departments in case they have any questions or requests for guidance. The monthly progress of nearly 3 million children is also captured through an android app on smartphones and a quarterly review of the project is provided to the state governments.
The Impact
These surveys have revealed heartening outcomes. After a year of Sampark Smart Shala, children who participated in the programme had their abilities in basic English and mathematics go up at least twofold, and in some cases, over four times.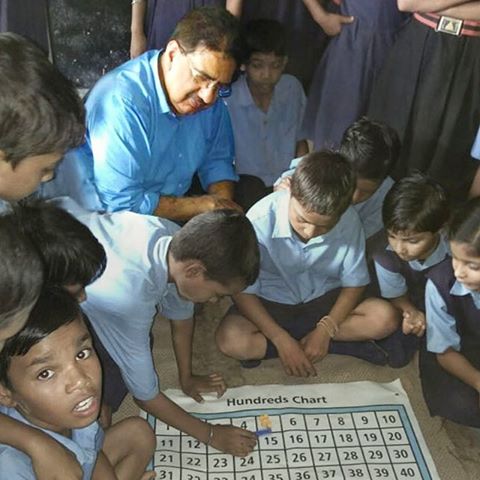 Over 86% children in Class 2 were able to solve addition, subtraction, multiplication, and division problems and form 100 sentences using 500 new English words. This was rightly termed as a 'revolution' by a delighted Chief Minister who saw multi-fold increase in learning outcomes in just two years of the implementation of the state-wide program.
Plan for The Future
After a close-knit partnership with the state governments of Uttarakhand, Jammu & Kashmir and Chhattisgarh, Sampark Foundation is now working with Jharkhand Education Project Council to roll out Sampark Smart Shala programmes across all government primary schools in Jharkhand. By 2010, the organization aims to assist over 10 million children across India.
"I did my education in Jharkhand and am glad that I got this opportunity to give back to the state that had such a huge impact on my life," says Vineet.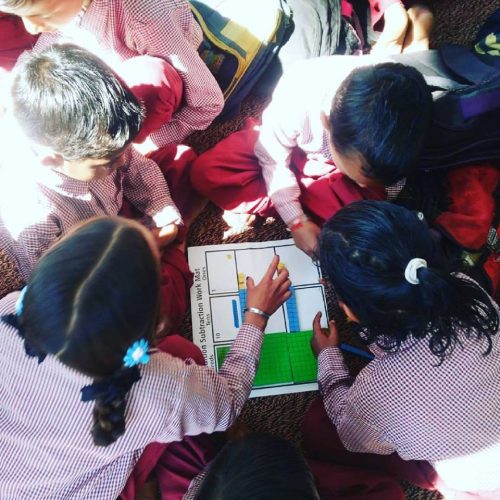 Interestingly, unlike most foundations, Sampark Foundation has an expiration date – Vineet has announced that it will shut down by 2025 after they spend every last rupee in their endowment by then.
After that, he will make everything he's learned publicly available to whoever wants to continue the project in a new location, but under Sampark's guidelines.
"I believe that the social sector needs a sense of urgency for the required change to happen quickly. For instance, if you had only four months to live, you would live it differently. So the idea is that, with limited time on our hands, we would be making change happen instead of just waiting for it to happen on its own.

Besides, the ideas will survive as they are open-source. Also, they will be transferred to government stakeholders after 2025. This will make the change more sustainable and widespread," concludes Vineet, a man who truly believes that radical ideas bring radical change.
To contact Sampark Foundation, click here.
---
This story is a part of our series with Accenture in India's, #SkillsToSucceed initiative, aimed at advancing employment and entrepreneurship opportunities for individuals to drive impact at scale.
---
Like this story? Or have something to share? Write to us: contact@thebetterindia.com, or connect with us on Facebook and Twitter.
NEW: Click here to get positive news on WhatsApp!