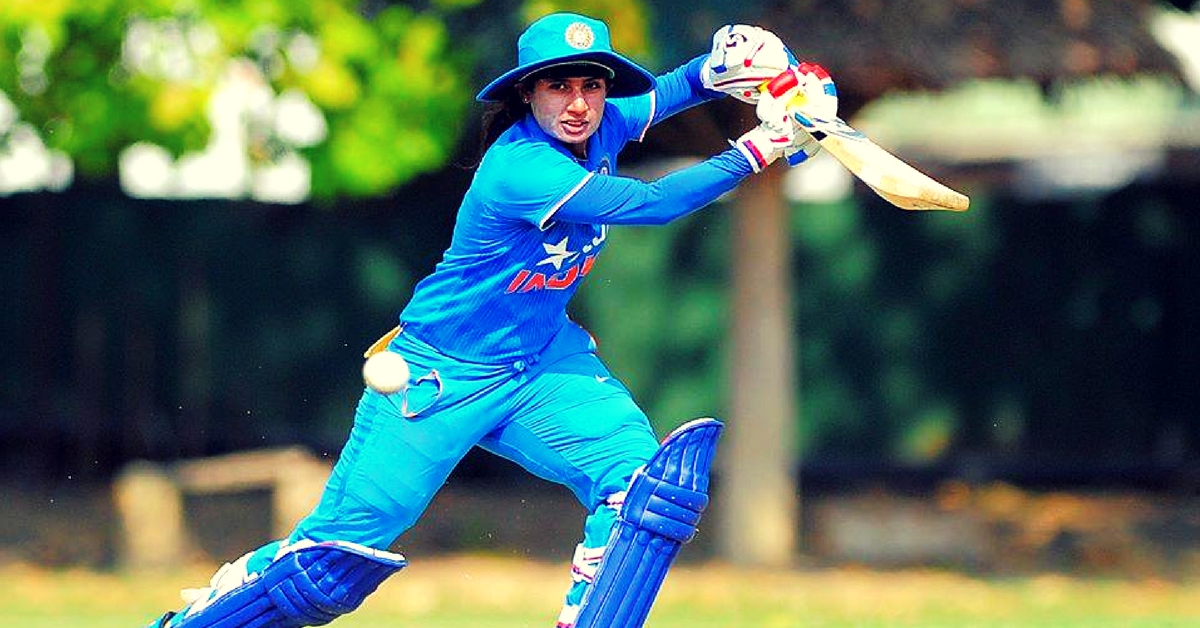 After the recent win against Bangladesh, which helped India seal a place in the ICC Women's World Cup 2017, the 34-year-old spoke to TBI about her career so far, her love for the game, and the team's future plans.
A brilliant batswoman, a Padma Shri Awardee, and only the second woman cricketer in the world to score over 5,500 runs – meet Mithali Raj, captain of the Indian women's cricket team. Born in Jodhpur, Rajasthan, Mithali started playing cricket when she was just nine and started playing in the Indian team at the age of 17. For this, she quit Bharatnatyam, a dance form she was very passionate about. Today, she is leading her team from one great match to another, making the country proud.
After the recent win against Bangladesh, which helped India seal a place in the ICC Women's World Cup 2017, the 34-year-old spoke to TBI about her career so far, her love for the game, and the team's future plans. Here's an excerpt from the interview:
Q: On how she started playing cricket: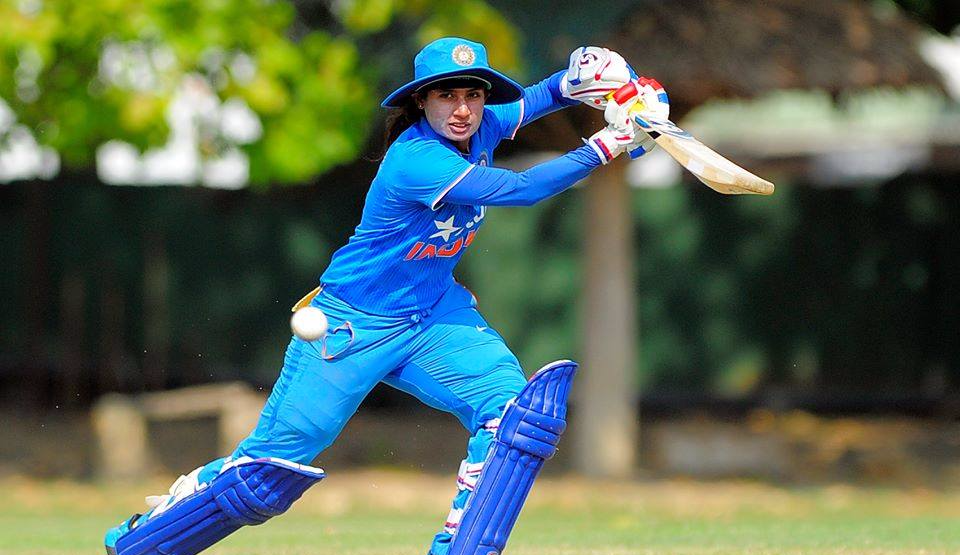 I was put into this sport by my father who is an ex-serviceman. He was in the air force before he moved on to work for Andhra Bank. Initially, it was just my brother who was into cricket and he played till he finished school. I used to accompany him to the ground early in the mornings because my dad, being an ex-serviceman, was very disciplined. Both my parents were. All of them were early risers; I was the only one who used to get up late. So it was only to inculcate the habit of waking up in the mornings that my dad put me into this sport. Back in those days, cricket was played early in the morning. My brother used to go for camp at 6 am, and I used to go with him. That's how I actually got into the sport.
Q: When and how did she fall in love with the sport?
To start off, as a 9-year-old kid, I never knew or thought that I would be taking up the sport as a career. Initially, it was quite interesting because of the curiosity. It was an exclusive boy camp that my brother used to go to. So being the only girl there, I always used to get the first preference for batting and everything. It gave me a lot of happiness. And that actually developed an interest that I should do well.
---
Also Read: How a 19-Year-Old Girl From Bengal Became the First Asian Woman to Conquer the English Channel
---
But once I was told that it would be a career that I would be investing in, the pressures of performing got to me. After a certain period of time I reached a point when I was not into the sport. Of course, I played for a long time, but there was a point when I hated playing it. Yet it was my dad's dream that I should represent India and play good cricket, so I used to work hard.
However, till then, it never came from within that I should be a cricketer. It was only later, around 2008, when I took a personal decision to enjoy playing cricket; and play for my sake.
Q: On whether she faced any restrictions from her extended family when she entered a male- dominated sport: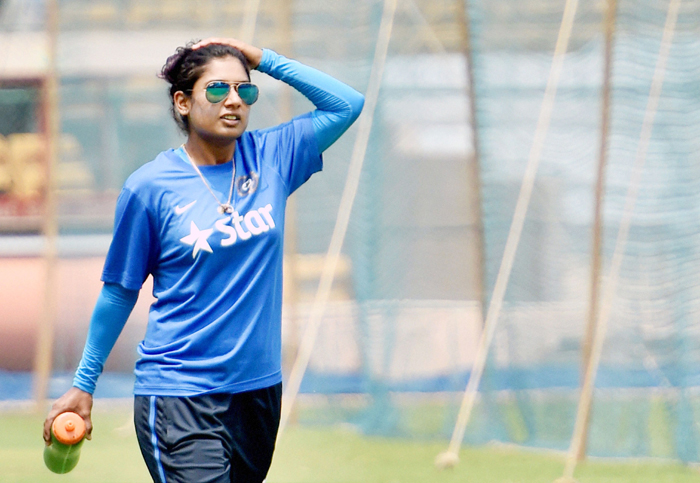 Yes, I did. At that time, I didn't know about the repercussions of my dad's decision to put me into a sport where I am competing with the boys. But cricket is a rough game; and I come from a Tamilian family where it was a different scenario altogether. My grandparents, aunts, or uncles were not very encouraging because they felt that my dad was pushing me into the sport. "She is a girl. Why are you putting her into a sport that is so rough? She will play with boys, will get tanned," they used to say things like these. And initially, because I was putting so many hours into practice, I was missing many family gatherings and functions. So it didn't go down well with the family. But my parents absorbed it all, and it never came to me as something I had to face.
Q: Cricket-related childhood memories that she always carries with herself:
It was a kind of ritual that is still going on – from my first tournament, my dad always used to drop me and pick me up. Even till date, if he is in town and I am going for any international tour or any tournament, he is the one who drops me at the airport and picks me up. This has remained a constant all throughout my career.
Q: Has the cricket scene in India has evolved?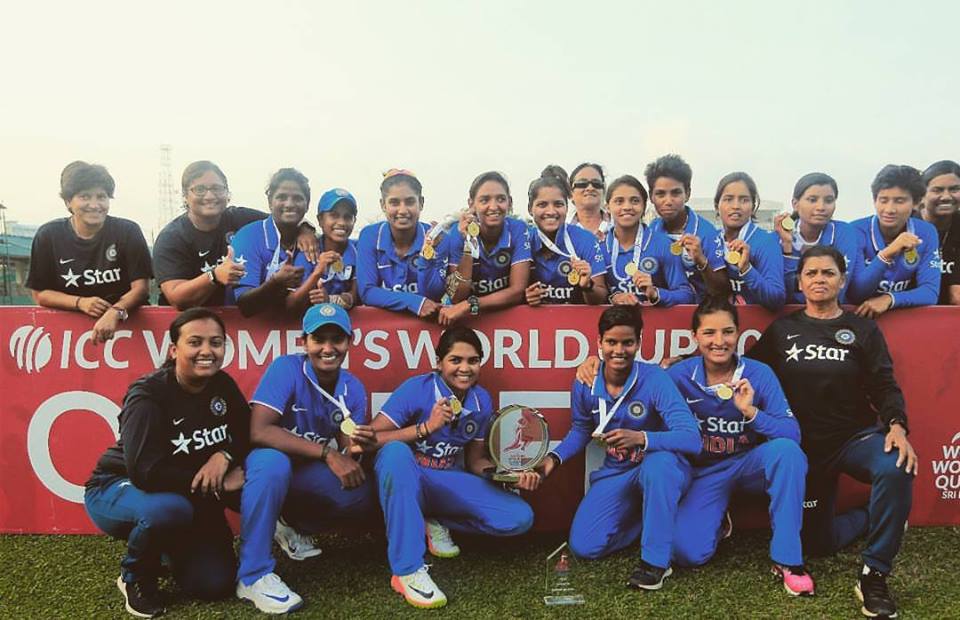 It definitely has, and a lot for good. When I started playing cricket, we were playing mostly on matting or on cement wicket and the ground used to be rough with pebbles. Those days, turf wicket was only for the privileged, the highest level of players. And getting into a stadium was a big thing for anybody back in the nineties.
So for any tournament, it was pretty much about spending from your own pocket. The association didn't sponsor anyone. We had to find sponsors ourselves. But now you are looked after well by your association, you travel well, and even beginning-level players in under-16 teams are being trained on turf wickets. That's the evolution of women's cricket from 90s to now. Also, we are centrally contracted by the BCCI now and it is better for the current generation. They are very lucky that they have access to the best of facilities at the beginning of their career.
These days, people are also ready to take the decision of moving from smaller towns to bigger cities in search of coaches and facilities. Now any camp you walk in, you will always find one or two girls training with the boys. Earlier it used to be only exclusive girls camps, or there would be timings for the girls. But now, a girl learning with the boys is a very normal thing.
Q: On whether she would have continued with Bharatnatyam if cricket was not on the cards:
I would have continued. I learned dance for eight years and was also a part of a group that used to participate in group shows and TV shows. But yes, I could not give it the required time. There were times when tournaments were very close to each other and I was busy playing. I used to fall back on dance classes. Finally I had to pick and choose, because I was not able to give my complete commitment to either. I was rowing two boats with both feet in different boats. When the time came to take a decision, I was already in the reckoning for the Indian team. So I decided to continue cricket because I was already at that stage.
---
Also Read: From Leading India's Blind Cricket Team to Getting the Padma Shri, Shekhar Naik's Inspiring Journey
---
Q: Her most memorable match?
Quite a few – my first 50 and first 100 on international grounds; and when I led the team into World Cup in England. When you have a long career, you have many such memories.
Q: Three most important things the team is working on while preparing for the World Cup?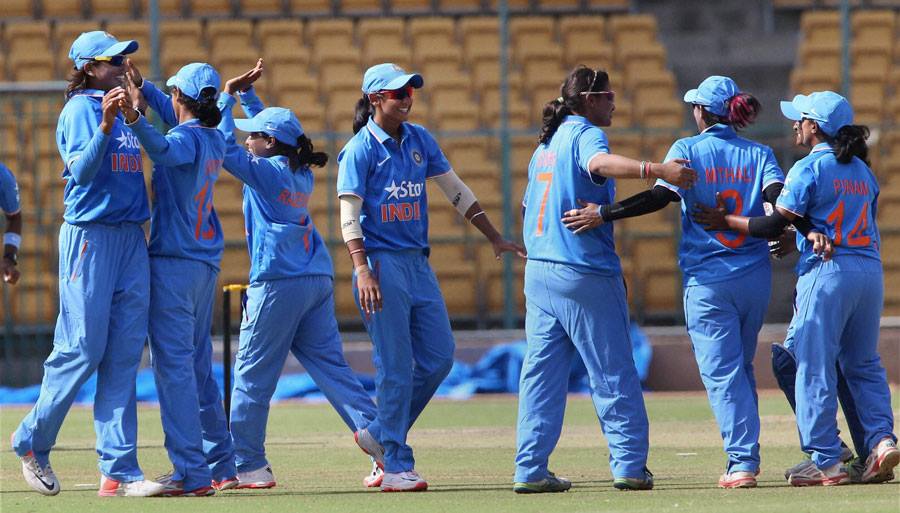 The team really has to work on mental preparations. Secondly we have to work on our fitness because there will be very gruelling months ahead where we will have domestic matches, preparatory camps, etc. So these will be some of the toughest and challenging months. Also, the team will have to work as a unit; everyone's performance has to complement the team's purpose. So it all boils down to how we prepare during our camps.
Q: An inspiring line from her pep talks for the girls?
I always tell them that they need to play to win. The intent has to be to win whether it is a small team or a big team. Usually, when we play bigger sides, there is always nervousness and apprehensions – so sometimes you don't focus on your own strengths. If we try to play to win, we always play our best and we try to give everything we have so our team benefits. Same thing happens when playing against weaker sides. In these cases you know that you are going to beat them anyway. But in such matches you can improve your standards too and work on enhancing your abilities.
Q: Her message to budding sportswomen: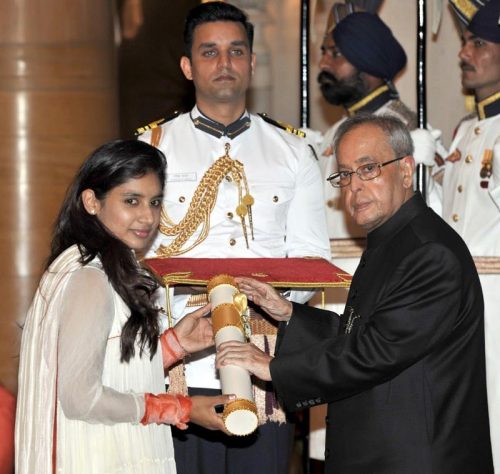 When you take up sports, you can't be glamorous. Sports itself is something to which you have to give hours and hours – you sweat, you have injuries. It is not easy. So you cannot be a model if you are a sportsperson. You need to know what your purpose is – if I am a cricketer, I cannot expect to be in the sun for six hours and expect my skin to glow. It's natural for me to tan. But I am a sportsperson. That's my purpose and goal. I don't want to be a model. Somewhere people should know what their goal is and what is required to improve that. People should acknowledge achievements rather than these trivial things.
Like this story? Or have something to share? Write to us: contact@thebetterindia.com, or connect with us on Facebook and Twitter.
NEW: Click here to get positive news on WhatsApp!
We bring stories straight from the heart of India, to inspire millions and create a wave of impact. Our positive movement is growing bigger everyday, and we would love for you to join it.
Please contribute whatever you can, every little penny helps our team in bringing you more stories that support dreams and spread hope.
Tell Us More