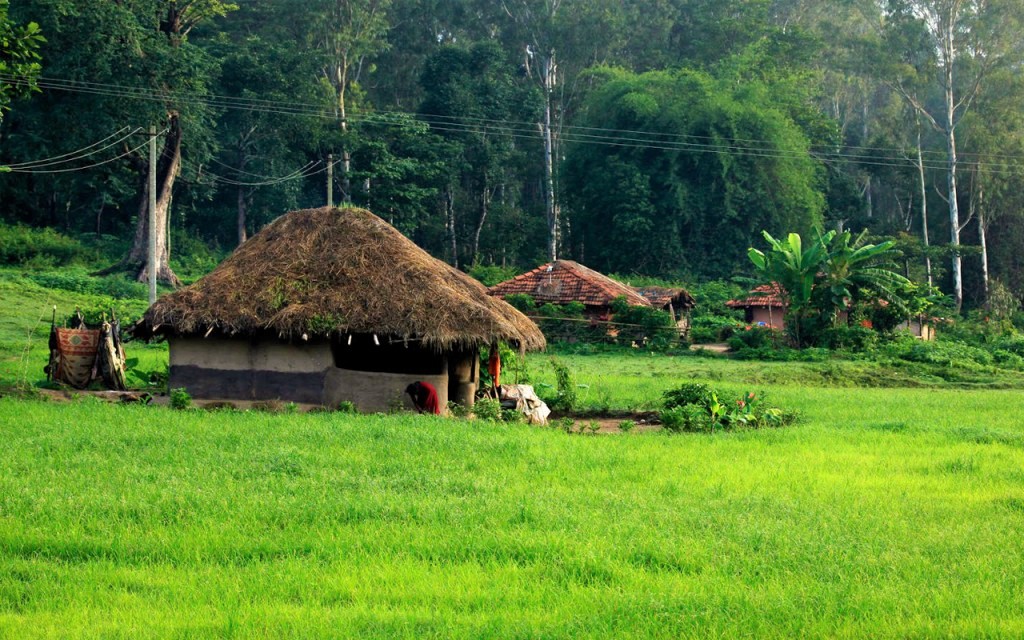 From renewable energy to organic farming, here are 15 Indian villages that have walked the talk and are shining examples of what a community can do when it comes together for a better tomorrow.
"The future of India lies in its villages"- Mahatma Gandhi.
In today's world, Gandhi's words that India's survival depends on the well-being of its villages seem even more pertinent.
Seventy percent of India's population – roughly one-tenth of humanity – live in the countryside. This makes rural India a focal point for issues of national and global concern: the impact of high population and development on natural resources; lack of sanitation and its impact on health; water pollution from raw sewage and pesticide runoff; soil loss and desertification due to erosion, overgrazing and deforestation.
This is also why the ability of India's villages to offer fulfilling lives to their inhabitants is germinal to India's future as a great global power.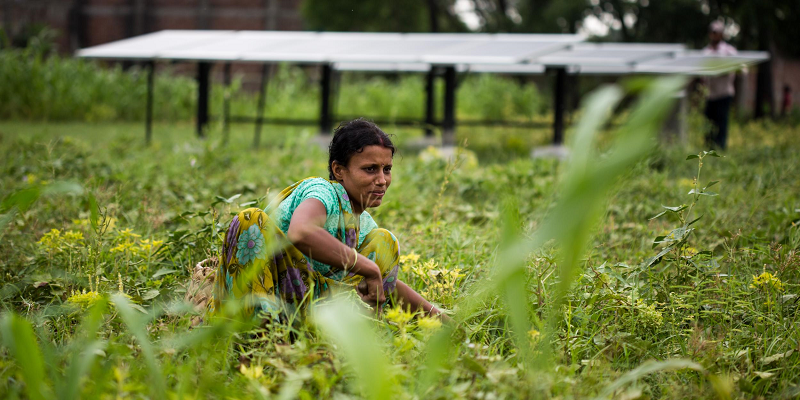 Over the years, a few of India's resilient rural villages have been trying to remain relevant and adapt to change without losing their valued traditions and skills that have survived down the ages.
From renewable energy to organic farming, here are 15 Indian villages that have walked the talk and are shining examples of what a community can do when it comes together for a better tomorrow.
1. Dharnai, Bihar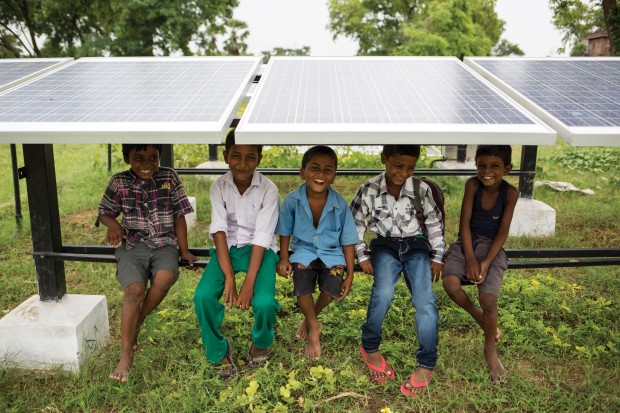 Once struggling to get basic electricity like most villages in India, Dharnai has now changed its fate and become the first village in India to completely run on solar power. Residents of Dharnai had been using diesel-based generators and hazardous fuel like cow dung to meet the electricity requirement for decades, which were both costly and unhealthy. Since the launch of Greenpeace's solar-powered 100 kilowatt micro-grid in 2014, quality electricity is being provided to more than 2,400 people living in this village in Jehanabad district.
2. Payvihir, Maharashtra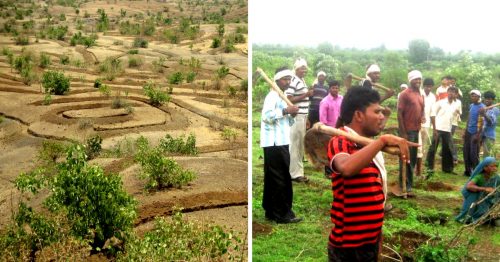 An obscure village in the foothills of Melghat region of Amravati district in Maharashtra, Payvihir, has set an example for the country by consistently showing how communities and NGOs can work together to conserve the environment and ensure sustainable livelihood for people.
In 2014, Payvihir bagged the Biodiversity Award from the United Nation's Development Programme for turning a barren, 182-hectare land under community forest right, into a forest. Recently, the village also came up with an out-of-the-box idea of selling organic sitafals (custard apples) and mangoes in Mumbai under their brand Naturals Melghat!
Read More Here: From Growing Its Own Forest to Selling Organic Fruits, This Village Funds Its Own Development
3. Hiware Bazaar, Maharashtra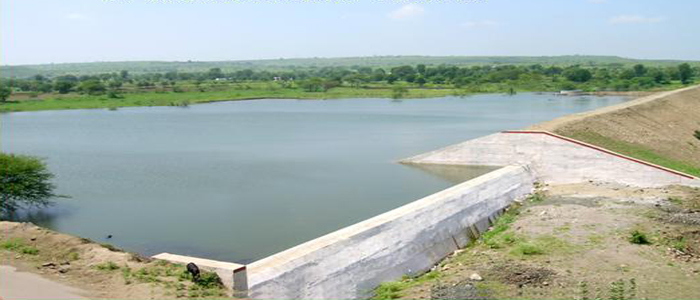 Amid the desperate denizens scrounging for water in the drought-affected parts of Maharashtra stands a village that has not felt the need to call a single water tanker – in fact, it hasn't called for one since 1995. The village also has 60 millionaires and the highest per-capita income in India.
Facing a major water crisis each year because of the measly rainfall it gets, the village decided to shun water-intensive crops and opted for horticulture and dairy farming. Their consistent water conservation initiatives led to rising groundwater levels and the village started to prosper. Today, the village has 294 open wells, each brimming with water just as the village brims with prosperity.
4. Odanthurai, Tamil Nadu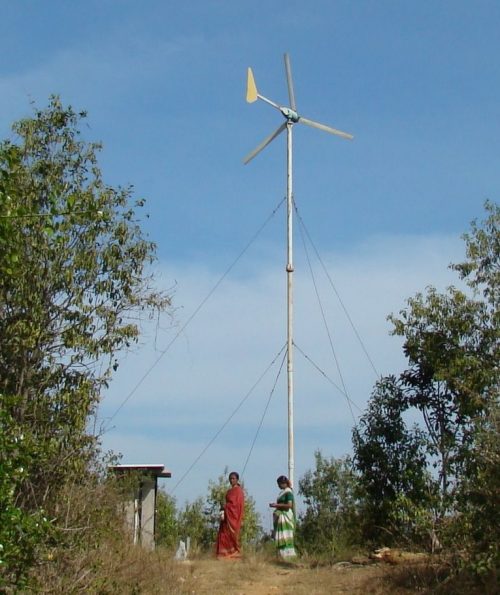 Odanthurai, a panchayat situated in Mettupalayam taluk of Coimbatore district, has been a model village for the other villages for more than a decade. The panchayat has not only been generating electricity for their own use, but also selling power to Tamil Nadu Electricity Board.
Having already won international acclaim through its unique welfare schemes and energy self-sufficiency drives, Odanthurai near Mettupalayam has begun efforts to develop a corpus of Rs 5 crore to install wind and solar energy farms. This project will enable free supply of electricity to over 8,000 residents.
For contact details, click here.
5. Chizami, Nagaland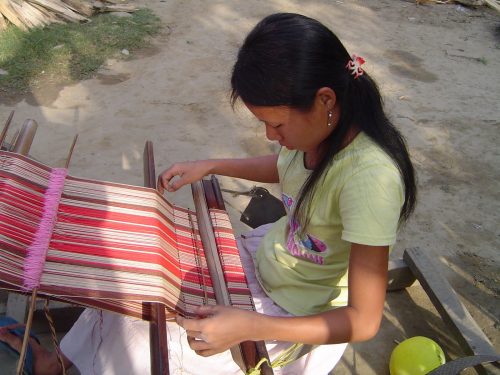 A small village in Nagaland's Phek district, Chizami has been scripting a quiet revolution in terms of socioeconomic reforms and environmental protection for almost a decade. A model village in the Naga society, Chizami is today visited by youth from Kohima and neighbouring villages for internships in the Chizami model of development.
What is unique in the Chizami model of development is that marginalised women have played an important role in bringing about this socio-economic and sustainable transformation that is rooted in traditional practices of the state.
For contact details, click here.
Read More Here: A Tiny Naga Village Has Been Spearheading Women's Rights & Sustainable Farming for Almost a Decade
6. Gangadevipalli, Andhra Pradesh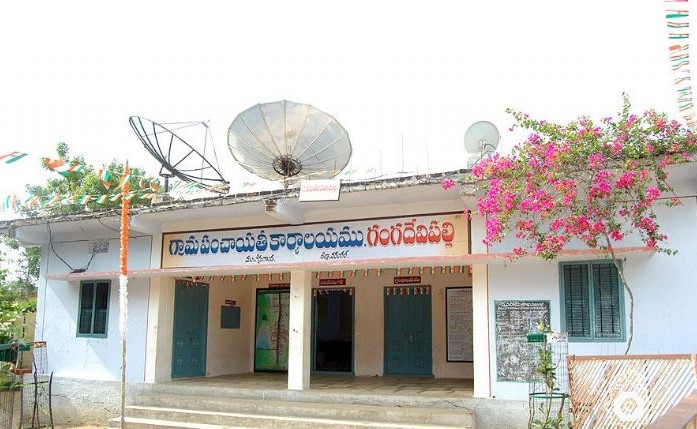 If India lives in its villages, then the model it perhaps must follow is Gangadevipalli, a hamlet in Andhra Pradesh's Warangal district where every house has the bare necessities of life, and more. From regular power and water supply to a scientific water filtration plant, a community-owned cable TV service and concrete, well-lit roads, this model village has been steadily gaining in prosperity thanks to a disciplined and determined community that has also managed to work in harmony towards goals set collectively.
For contact details, click here.
7. Kokrebellur, Karnataka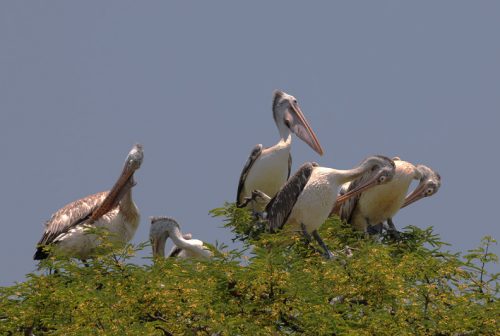 Kokrebellur, a small village in Maddur taluk of Karnataka, offers you an unusual and mesmerizing sight as you'll find some of India's rarest species of birds chirping in the backyards of these village homes. Named after the Painted Storks, which are called Kokkare in Kannada, this small village (which is not a reserved bird sanctuary) has set an example of how birds and humans can co-exist in complete harmony. The villagers treat these birds as a part of their family and have also created a small area for wounded birds to rest. Birds are so friendly here that they even allow you to go very close to them.
8. Khonoma, Nagaland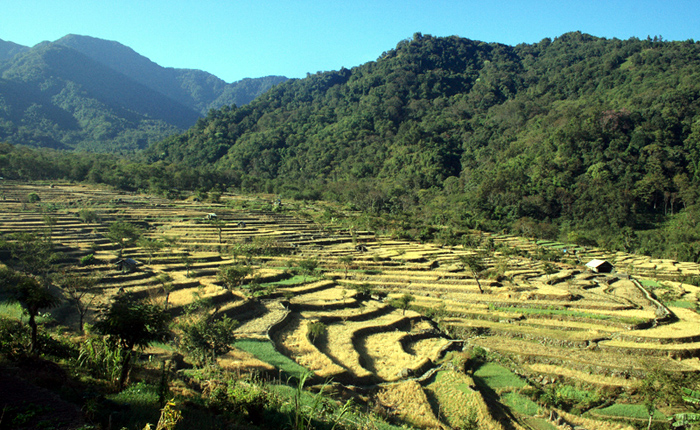 From being a cradle of resistance to the British colonial rule, Khonoma has come a long way to become India's first green village. Home to a 700-year-old Angami settlement and perfectly terraced fields, this unique, self-sustaining village in Nagaland is a testament to the willpower of the tribal groups of Nagaland to protect and conserve their natural habitat. All hunting is banned in the village, which also practices its own ecofriendly version of jhum agriculture (instead of the traditional slash-and-burn method) that enriches the soil.
Also See: VIDEO – This Wallflower Of A Settlement In Nagaland Is India's First Green Village
9. Punsari, Gujarat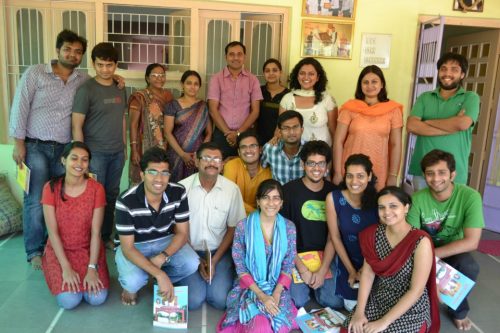 Punsari village, barely 100 km from Ahmedabad, could be a textbook case of development. Closed-circuit cameras, water purifying plants, biogas plants, air-conditioned schools, Wi-Fi, biometric machines – the village has it all. And all of it was done in a matter of eight years, at a cost of Rs. 16 crore. The man behind the transformation is its young tech-savvy sarpanch – 33-year-old Himanshu Patel – who proudly states that his village offers "the amenities of a city but the spirit of a village."
For contact details, click here.
10. Ramchandrapur, Telangana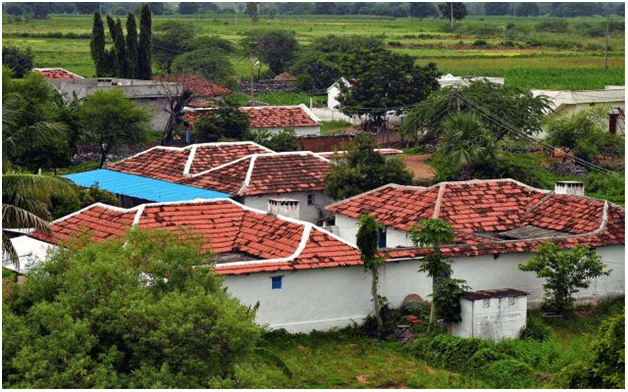 The first village in Telangana region to win the Nirmal Puraskar in 2004-05, Ramchandrapur came into focus a decade ago when the villagers pledged to donate their eyes for the visually challenged. Among its many achievements, all the houses in the village have smokeless chullahs and toilets with tap-water facilities. It is the first village in the state to construct a sub-surface dyke on the nearby river and solve drinking water problems by constructing two over-head tanks in each house. The village does not have drainage system and all the water generated from each house is diverted to the gardens, which are planted by the villagers in each house.
11. Mawlynnong, Meghalaya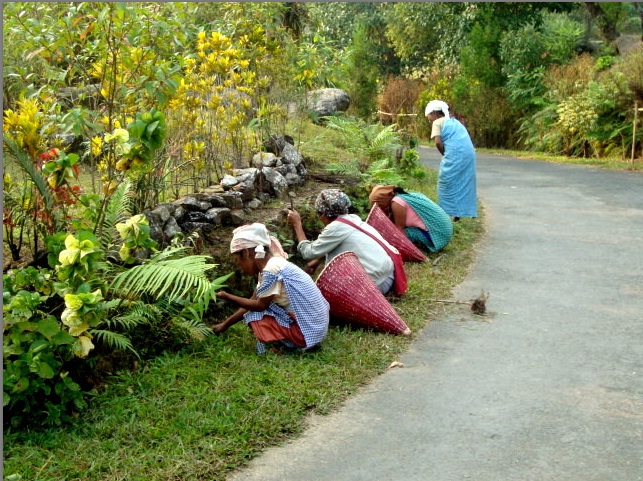 In the tiny hamlet of Mawlynnong, plastic is banned, spotless paths are lined with flowers, bamboo dustbins stand at every corner, volunteers sweep the streets at regular intervals and large signboards warn visitors against littering. Here, tidying up is a ritual that everyone – from tiny toddlers to toothless grannies – takes very seriously. Thanks to the tireless efforts of the village community, this small, 600-odd-person hamlet in Meghalaya is today renowned as the cleanest village in India and Asia.
12. Piplantri, Rajasthan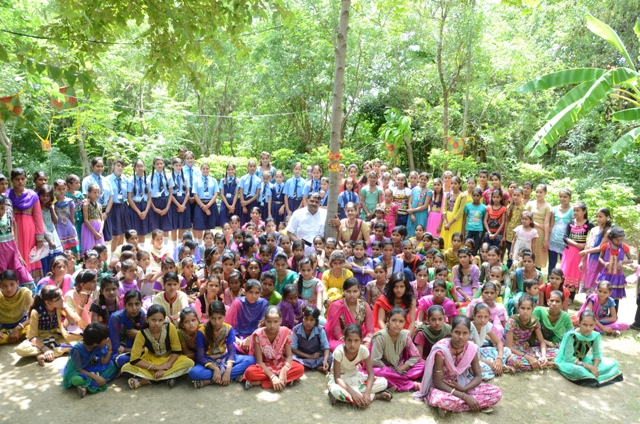 For the last several years, the Piplantri village panchayat has been saving girl children and increasing the green cover in and around it at the same time. Here, villagers plant 111 trees every time a girl is born and the community ensures these trees survive, attaining fruition as the girls grow up. They also set up a fixed deposit for the girls and make their parents sign an affidavit that ensures their education.
Over the last nine years, people here have managed to plant over a quarter million trees on the village's grazing commons. To prevent these trees from being infested with termite, the residents planted over 2.5 million aloe vera plants around them. Now, these trees, especially the aloe vera, are a source of livelihood for several residents.
For contact details, click here.
Read More Here: This Village in Rajasthan Plants 111 Trees for Every Girl Child Born. Thanks to One Man's Vision.
13. Eraviperoor, Kerala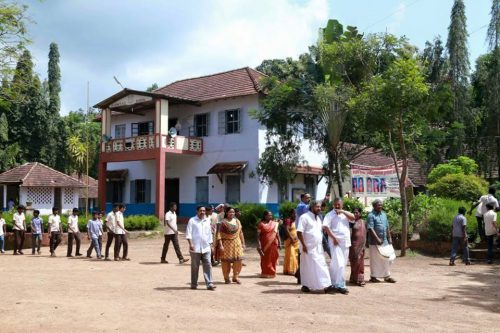 At a time when the country is abuzz with talks about Digital India, and how technology can be taken to the remotest corners of the country, the Eraviperoor gram panchayat in Pathanamthitta district of Kerala is leading way. It is the first gram panchayat in Kerala to have free Wi-Fi for the general public.
The village has also launched a free palliative care scheme for the poor and is the first panchayat in the state to get ISO-9001 certification for its Primary Health Centre. It has also been recognised as a Model Hi-tech Green Village, by the Horticulture Department, for its green initiatives.
For contact details, click here.
14. Baghuvar, Madhya Pradesh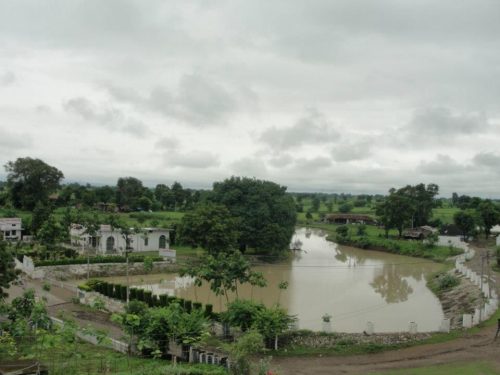 A small village in Madhya Pradesh, Baghuvar is the only village in India that has functioned without a sarpanch since independence, and that too efficiently. Every house in the village has its own lavatories and there is a common toilet complex that is used for social functions. The village has underground sewage lines as well as the highest number of biogas plants in the state. The gas produced is used as cooking fuel and to light up the village. Thanks to its unique way of water conservation, this village also has enough water to survive drought-like conditions for years.
15. Shikdamakha, Assam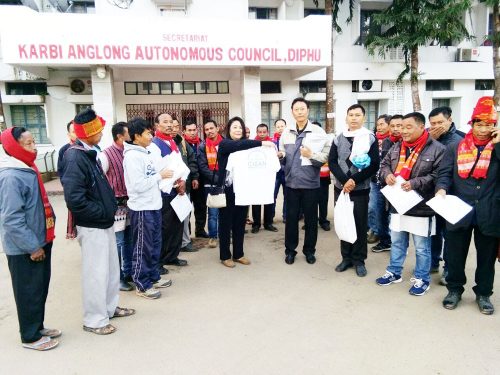 Way before Swacch Bharat, in 2010, a remote Assam village had set cleanliness goals for itself. Shikdamakha, near Guwahati, runs cleanliness drives and competitions, and wants to surpass Mawlynnong in Meghalaya as Asia's cleanest village. A plastic-free village that earned the maximum points in the cleanliness sub-index of Union Ministry of Drinking Water and Sanitation, Shikdamakha has also earned the coveted Open Defecation Free status recently.
We bring stories straight from the heart of India, to inspire millions and create a wave of impact. Our positive movement is growing bigger everyday, and we would love for you to join it.
Please contribute whatever you can, every little penny helps our team in bringing you more stories that support dreams and spread hope.