Octogenarian Sudha Pai introduced the idea of waste management in Pune long ago. Chandana Banerjee finds out more about what inspires her to keep going strong, and teach children and adults the benefits of composting.
If you live in Pune, chances are that you've heard about Sudha Pai. If you're a green-living enthusiast who wants to reduce the waste that you plough into the city's landfills and garbage dumps, then you already know that this soft-spoken 81-year-old introduced the idea of waste management in Pune, and first coined the phrase, "Your garbage is your responsibility." While this mantra is gaining momentum, with more people trying to learn about garbage segregation and vermi-composting, Pai started on this path many years ago when she moved to Pune in 1977.
"After living in the National Defence Academy in Khadakwasla for many years, where life was very structured, I first saw overflowing garbage bins when we rented a flat in Model colony," explains Pai. Choosing to confront the city's sanitation issues head-on, she started showing other people how to segregate their wet and dry garbage, and compost their kitchen waste and use this black gold in their gardens.
The daughter of an Ayurvedic doctor who loved gardening, Pai always had a garden to tend to, and working with nature rather than against it was something she'd been taught to do right from her childhood. Having grown flowers, ornamental plants, medicinal herbs, fruits, and vegetables in the various gardens that she has tended all through her life, she believes that it's her love for nature that eggs her on to help keep her part of the earth clean and healthy.
"Tending to nature is my way of expressing my spirituality. Since we are a part of nature, it's only fair that we do something to look after it," she says.
Pai, who joyfully shows me around the gardens that she has built on the different terraces of her bungalow, shares that people wouldn't have to go to hill stations to enjoy nature if they could tend to plants in their own home. She gives talks, holds demonstrations, and even invites groups of adults as well as children to her house to teach them simple ways to grow a slice of greenery while reducing the garbage that goes out of their home. Vermi-composting is a way to let earthworms help demolish the wet kitchen waste that you throw out into a rich natural fertiliser.
Bio-culture and eco-friendly microbe solutions are the two other methods that she teaches to help break down kitchen waste into something that plants thrive on.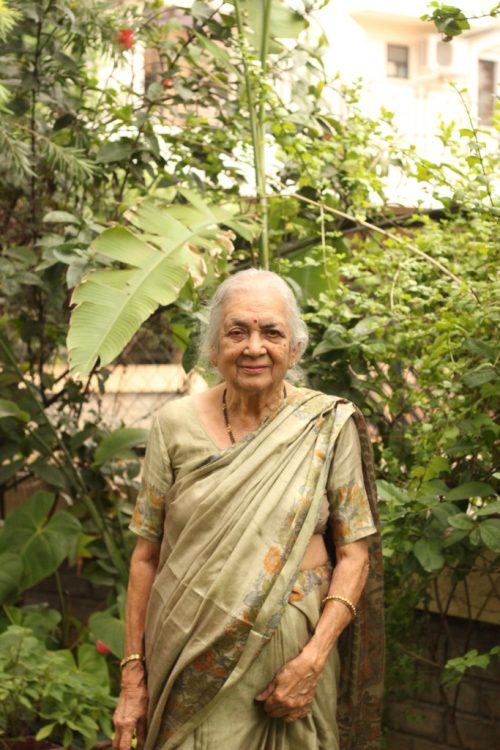 Lately, she has been working with the local municipal schools to make the children there more aware of the right methods of garbage disposal. "I invite the children to my house and celebrate their birthdays with a small party and potted plants for each of them. I weave in waste management lessons into the celebrations and then follow up with them about how they're continuing this work," she shares.
So, what keeps her going? "I just want to make people aware of the different options available to them, which I hope will stop them from littering," says Pai.
At 81, there is no stopping this waste-management warrior in her endeavour to teach everyone composting and add to the green health of the city. If you wish to learn, or help her in her endeavour, you can connect with her via her blog.
Silvertalkies is an online magazine and engagement platform that aims to create a vibrant community of people over 60. To be a part of it, or to enrich your retired parents' lives, visit their website.
Like this story? Or have something to share? Write to us: contact@thebetterindia.com, or connect with us on Facebook and Twitter.
NEW: Click here to get positive news on WhatsApp!