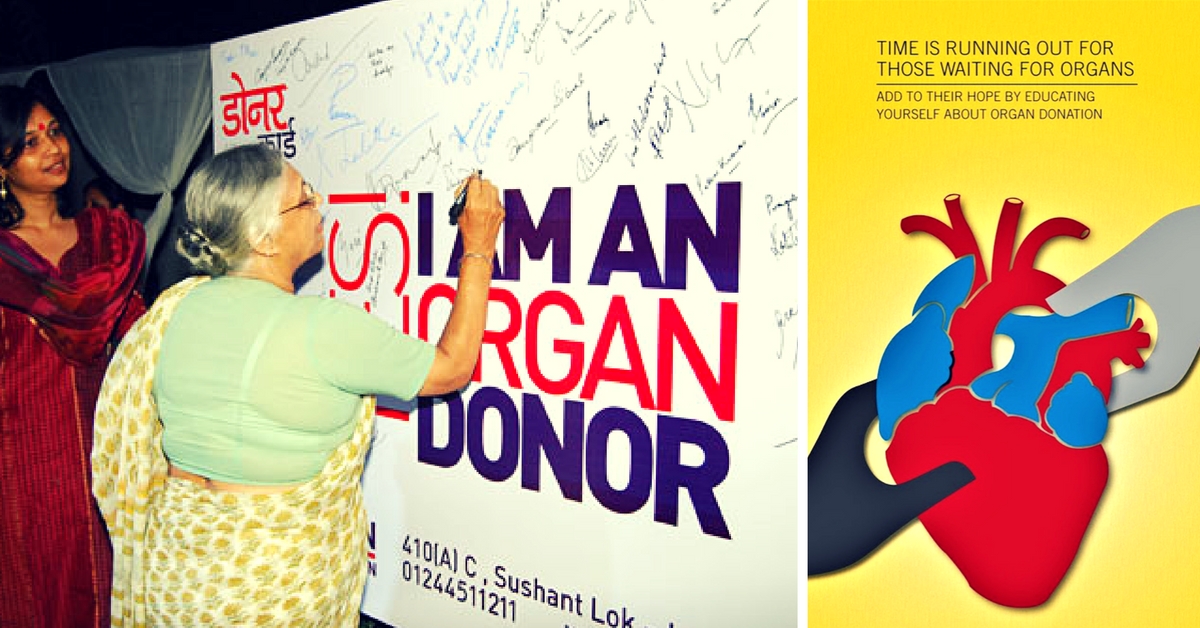 More than half a million Indians are estimated to be in dire need of an organ transplant. While death takes you away, your organs can stay and save another life. A simple guide to the what, when and how of organ donation in India.
While death takes you away, your organs can stay and save another life. A simple guide to the what, when and how of organ donation in India.
The need for organ donors has never been greater. More than half a million Indians are estimated to be in dire need of an organ transplant.
Did you know In India every year nearly:
500,000 people die because of non-availability of organs
200,000 people die of liver disease
50,000 people die from heart disease
150,000 people await a kidney transplant but only 5,000 get one
1,000,000 lakh people suffer from corneal blindness and await transplant
Yet, less than a thousand transplants from deceased donors are performed each year – an incredibly small and insignificant number compared to the statistics around the world. Some of these people will find a living donor who will donate an organ to them. The rest will probably die waiting for an organ.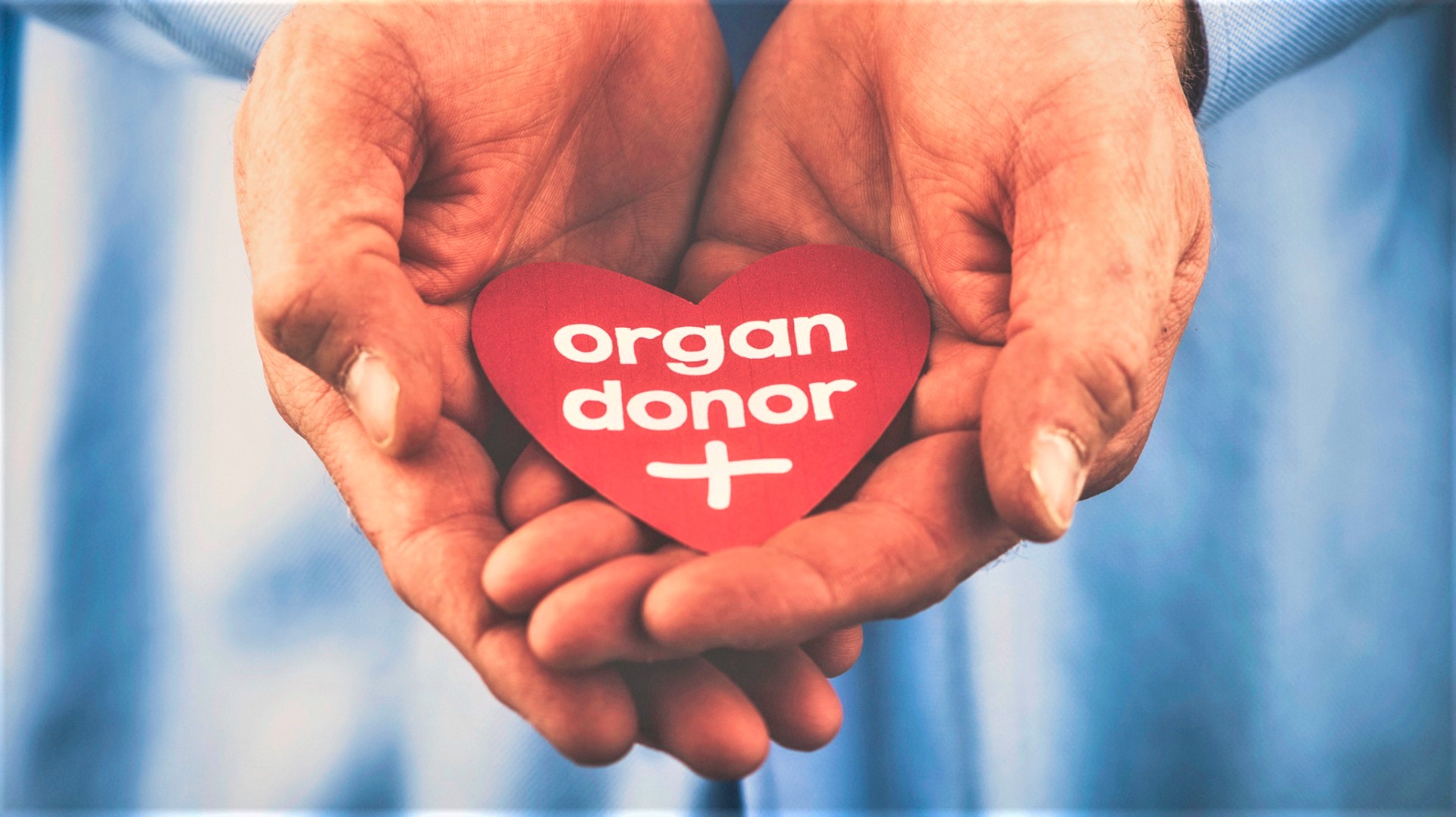 Here's what everyone must know to change this fact. Lets help make a difference by giving the gift of life!
What is organ donation?
To understand Organ Donation, it is first important to understand Organ Transplants. A transplant is a medical procedure where one person's dysfunctional organ or tissue is replaced by that of a healthy person, thus restoring its function. In certain cases, despite major advances in medical science, transplant is the only alternative. Transplants drastically improve the quality of life of the patient and give them another chance to live.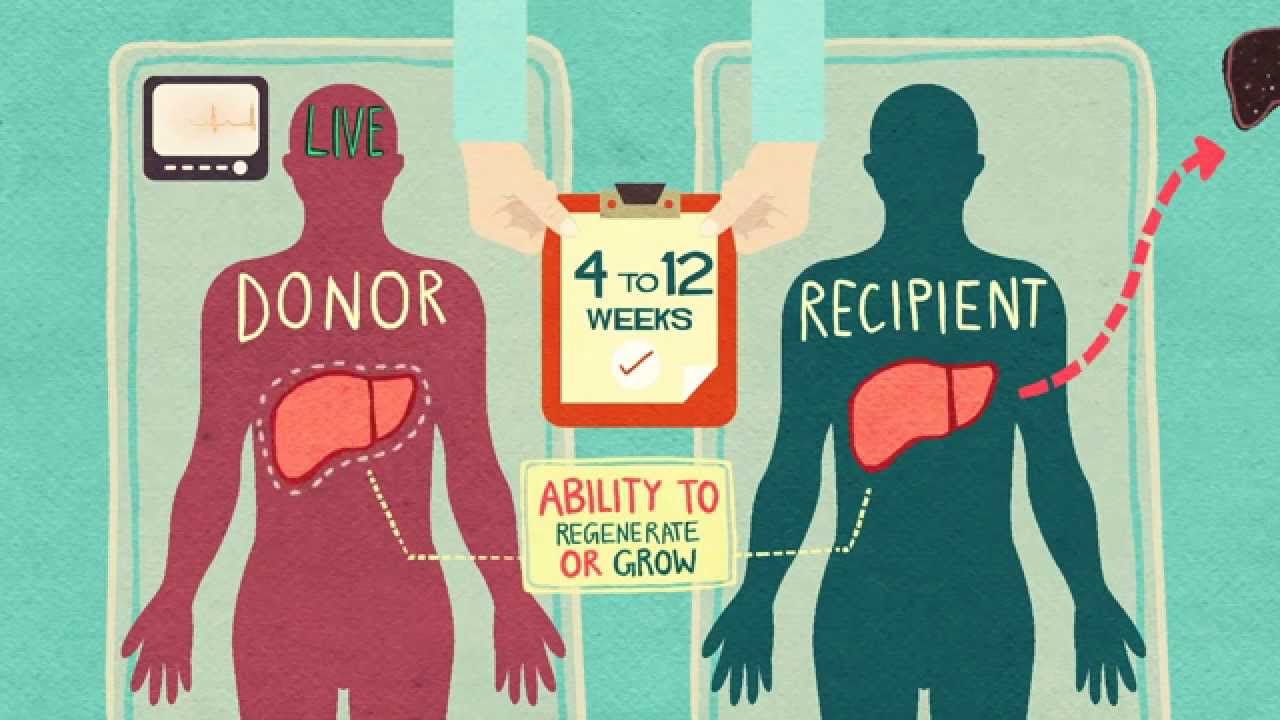 To state the obvious, a transplant can only take place if there is an organ available from a donor. While most organs that are transplanted are from deceased donors, patients may also receive organs from living donors. Living persons can donate a kidney, portions of the liver, lung, pancreas, intestines, blood, and still continue to live a normal life. According to the law, however, the prerogative on the decision for deceased donors eventually rests with the next of kin of the deceased.
One organ donor can up donate up to twenty five different organs and tissues for transplantation. This can save up to nine lives!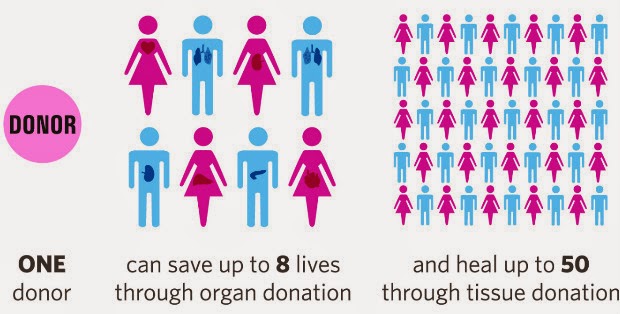 How does organ donation help patients with organ failure?
For organ recipients, a transplant often means a second chance at life. Vital organs such as the heart, pancreas, liver, kidneys and lungs can be transplanted to those whose organs are failing. For some, an organ transplant means no longer having to be dependent on costly routine treatments to survive.  It allows many recipients to return to a normal lifestyle. For instance, a cornea or tissue transplant means the ability to see again or the recovery of mobility and freedom from pain.
What are the different types of organ donation?
In organ donation, a person pledges during her/his lifetime, that after death, certain (or all) organs from the body can be used for transplantation to help terminally ill patients get a new lease of life. With recent advances in transplantation, people of all ages and medical histories can donate organs – even people in their 80s have donated organs in the past. However, the final call on the organs and tissue that can be donated is taken only after doctors analyze the donor's medical condition.
Living Donation: Living donation takes place when a living person donates an organ (or part of an organ) for transplantation to another person. The living donor can be a family member, such as a parent, child, brother or sister, grandparent or grandchild (living related donation). It can also come from someone who is emotionally related to the recipient, such as a good friend, a relative, a neighbour or an in-law (living unrelated donation).
Deceased Cadaver Donation: The patient has to register in a hospital that does transplants. The patient will be put on a wait list.As and when the organ from an appropriate deceased donor (brain death) is available, the patient will be intimated.
What organs can be donated?
Organs that can be donated include kidneys, liver, pancreas, lungs and heart, while tissue constitutes eyes, skin, bone, bone marrow, nerves, brain, heart valves, eardrum, ear bones and blood.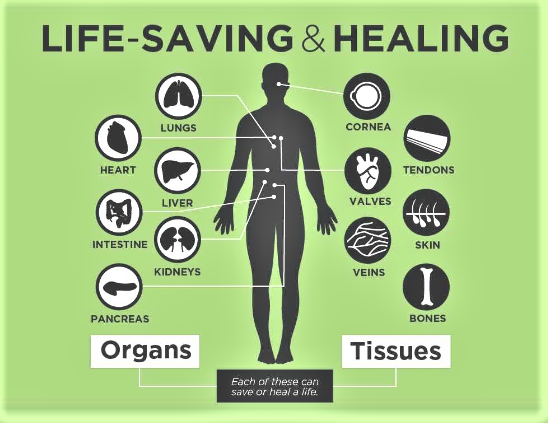 What is India's legal position on organ donations?
Organ donations are legal by Indian law. The Indian government enacted the Transplantation of Human Organs Act (THOA), 1994, which allows organ donation, and legalized the concept of 'brain death'.
Brain death is the irreversible and permanent cessation of all brain functions. In situations of brain death, a person cannot sustain his own life, but vital body functions may be maintained in an 'intensive care unit' for a short period of time. Such persons are kept on artificial support to maintain oxygenation of organs so that the organs are in a healthy condition until they are removed. Organs of such patients can be transplanted to terminally ill patients.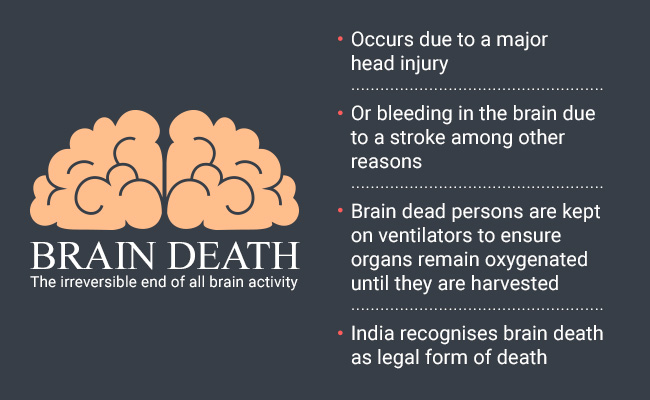 Important Note: Brain death is NOT coma. Coma is a state of deep unconsciousness, where the brain continues to function and the person can breathe on his/her own, without the help of a ventilator. Thus, unlike brain death, in a coma, the brain still has the capacity to heal. If there is activity in the brain, the person will not be declared brain dead.
In India, a panel of 4 doctors has to declare you brain dead before your organs can be harvested – this is done after a series of exhaustive tests – Cornea reflex test, Ear reflex test, Gag reflex test and Aphena reflex test – which are repeated twice in a time frame of six hours. The panel must include –  the medical administrator in charge of the hospital, an authorized specialist, a neurologist/neuro-surgeon and the medical officer treating patient. In most countries around the world, these tests are done only once.
What makes organ donation difficult in India?
Finding a donor match is difficult to begin with. In India, this challenge is compounded by bureaucratic hurdles and lack of awareness.
The first challenge is red-tapism and lengthy paperwork. According to existing rules, if the potential donor is not related to the person who needs the organ, the transplant needs to be approved by a state-level committee or by a hospital committee that includes government officials.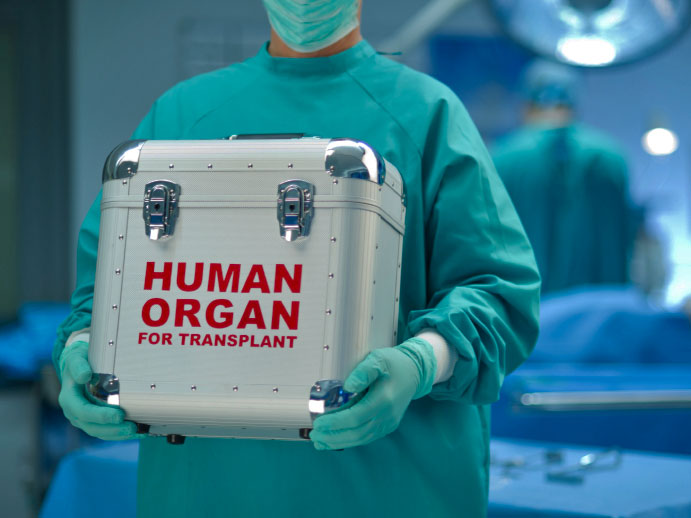 The next challenge is that it is often difficult for family members to accept their loved one is brain dead. On a life support system, the person looks like he/she is sleeping. The fact that body is warm to touch and the heart is beating makes it difficult for  doctors to convince the family members to donate the organs of their relative. Even if the family is ready to donate organs, superstitions and misconceptions become impediments.
Another problem is that there are too few surgeons and hospitals equipped for transplants. Ventilators for preserving the organs of a brain dead person and intensive-care unit personnel trained to manage such situations are prerequisites for a transplant.
---
Also Read: How a Simple Mobile App Can Help You Donate Your Organs and Save Lives
---
Here are a few facts to clear up common misconceptions: 
Organ donation does not disfigure the deceased donor's body. There is a single incision made through which organs are retrieved and it is ensure that the body is handed back to the family in the most respectful of manner.
Healthy organs should be transplanted as soon as possible from the donor to the recipient. Organs must be removed as soon as possible after the determination of brain death, while circulation is being maintained artificially. Tissues may be removed within 12 to 24 hours.
The donor's family doesn't have to bear any expenses for organ or tissue donation. All costs pertaining to the organ transplant surgery will be handled by the recipient's family or the organ transplant program.
Organ donation waiting lists are made according to the severity of the illness, blood type, and time spent waiting in every hospital.
Unlike in many western countries, where an adult is asked to make a choice if he she wants to be a donor, in India, the choice is left to the family. After a person carrying a donor card dies, the family still needs to approve the donation of organs. So, if you intend to be an organ donor, it is imperative that you inform your family about your wish.
There are very few medical conditions that would automatically disqualify you from donating any organs or tissues. So, don't disqualify yourself!
How can I donate?
To be an organ donor, it is important to register by signing up for Organ Donation. One needs to fill a prescribed consent form, which can either be downloaded from National Organ and Tissue Transplant Organization (NOTTO) website or accessed from the medical facility that is approached for organ removal. In case of deceased donation, a written consent form from the lawful custodian of the body after the death of the patient is required in a prescribed application form.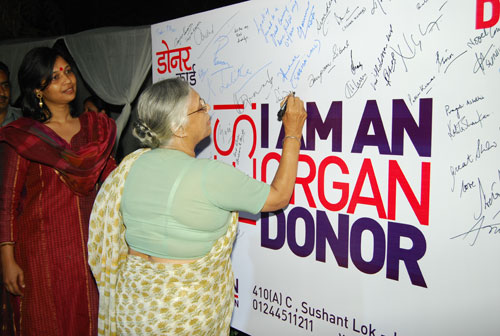 The potential donor can also approach organ donation agencies for a donor card. Although not legally binding, the donor card is a means of expressing ones willingness to donate kidneys and make family more understanding towards the cause. Until driving licenses start doubling up as donor cards, this remains the best option to ensure that one's organs are donated.
To pledge your organ, you can register at the NGOs mentioned below.
For any queries regarding organ donation, you may also call – 1800 4193737 (Toll free by MOHAN Foundation)
It is always difficult to lose a loved one. Many grieving families of organ donors can take comfort in the fact that their loss may help to save or improve the lives of others. As Mr. Pradeep, who donated the eyes of his 6 year old son Mohit who died in a road accident, says,
"I want my son to live forever. We are glad our son can help someone even in his death."
---
Also Read: Mumbai's Dabbawalas Are Using Tiffins to Spread an Important Message on This Organ Donation Day
---
We bring stories straight from the heart of India, to inspire millions and create a wave of impact. Our positive movement is growing bigger everyday, and we would love for you to join it.
Please contribute whatever you can, every little penny helps our team in bringing you more stories that support dreams and spread hope.