Organ donation is still a relatively fledgling concept in India, and people are still grappling its moral, social, religious and other implications in the Indian context. Mohan Foundation has been promoting organ donation since 1997, and helps people understand what it entails – the rewards, the fears and the process. In the end, you could be gifting life to not one but several beneficiaries.
I recall when I lost my maternal grandmother within seconds the home got enveloped into a silence of a different kind. We just held on to each other and stood still. A few moments later my uncle broke the silence. He made a phone call and smiled at us. It left me bemused but the faint smile was infectious. My mother and aunt too smiled a bit. An hour later two unknown adults walked into our home and when they left they looked at us, the grandchildren, and said, "It is your day to feel both extremely sad and proud."
She had pledged donation of her eyes. That's how I first learnt about organ donation – the goodness of it. A few months later we lost our maternal grandfather too. He too left behind the gift of sight. Soon after I started reading about the facts behind organ donation to know what it takes to be a donor.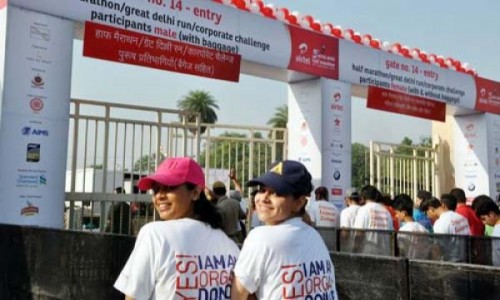 So recently when I got a chance to speak to the team at Mohan Foundation, Chennai I felt grateful for the chance to learn more, take pride in my grandparents and spread awareness on the cause that saves lives.
Mohan Foundation is a not-for-profit and non-governmental organisation that has been promoting organ donation since 1997 and is led under the inspirational leadership of Dr. Sunil Shroff. Their team of medical and non-medical professionals is devoted to increasing the reach of the Transplantation of Human Organs Act, which was passed by the GOI in 1994 to broaden the concept of organ donation and stop commercial dealings in organs. In my interaction with the team I learn that one can now donate not only one's eyes but also other vital organs like the heart, lungs, liver, pancreas and kidneys. Over to their team.
Organ donation is removal of viable organs from a donor (brain dead individual) and transplanting them to a recipient. Solid organs like heart, lungs, kidneys, liver, pancreas and intestine can be donated. Other tissues like corneas (eyes), skin, bones, cartilages, etc. can also be donated.
However, one needs to note that one can donate solid organs only in case of brain death, "In case of natural death or cardiac death only eyes and other tissues can be donated."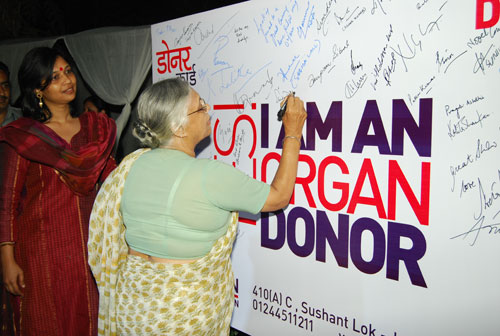 Mohan Foundation has been the pioneer in the Deceased Donation Program in the country. From a single office in Chennai with 20-25 donations per year, the Foundation now does close 150-170 donations each year translating up to 800-900 organs. However, in the absence of a defined government program, the program has not gained the desired momentum.
While the awareness levels have risen in cities where the Foundation has a presence and does intensive awareness programs, there are pockets that remain completely unaware and no donations are taking place there. Also unlike a few metros, most cities do not have transplant facilities and therefore no efforts at organ donation either. We do have a long way to go.
No doubt the journey has been a hard one but they feel it has its own share of enriching rewards,
The biggest and the most satisfying reward for this work is that you are ultimately saving lives. Many patients with end stage organ failure requiring transplants actually die waiting for an organ. The gift of an organ gives not only the individual but entire families, a new lease on life.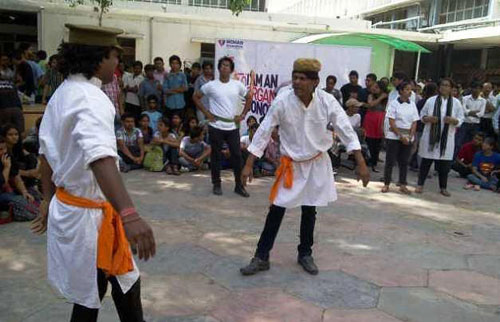 As for the hardships,
It is a difficult field of work more so in the absence of a strong government will towards this area. Health being a state subject, a few state governments have invested in this program (like Tamil Nadu, Maharashtra and Andhra Pradesh to name a few) while the others have shown very little or no interest – this is why the donation rates in our country remain so low and the program is lop-sided. In addition, unlike the western world, there is very little organised funding for this work. It is a challenge to raise funds to upscale the work and the organisation is largely dependent of philanthropy of individuals and corporate houses and funds raised through events.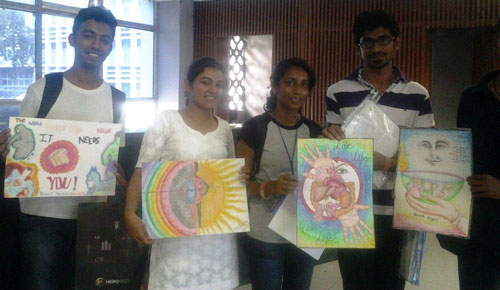 So in this situation the onus of lending a lease of life lies on each one of us. So how does one register for organ donation and ensure that the needful is done in case of loss of life?
One can pledge for organ donation by signing on a donor card (it could be of an NGO like ours or a hospital). A donor card is not a legal document. It is an expression of one's will to be a donor. What is more important is to let your family members know about your wish as in our country the family's decision is considered final.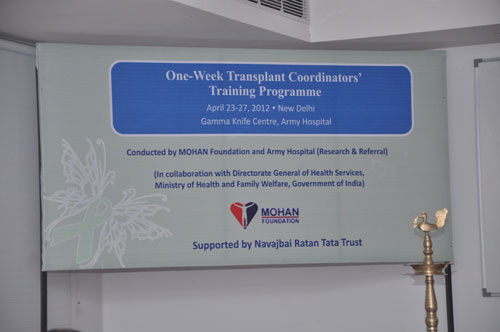 Needless to say organ donation comes with its shares of doubts, consensus and fears.
The key reasons that we come across are religious biases or fear of mutilating the body further in case it has undergone multiple injuries. At times it is also the lack of consensus amongst all family members that prevents them from donating the organs of their loved one. Hence we emphasize on the fact that once anybody has pledged his/her organs it is important to let all the family members know of your wish. Very often, people are also concerned about how the organs will be used and there is a fear that their organs might be sold.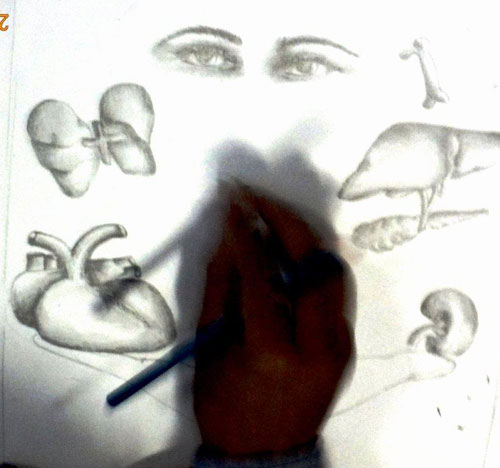 But these fears can be fought and lives can be saved by spreading the message on this noble cause, "The people, especially the youth, are sensitized and open to the idea of organ donation. The need of the hour is to reach out to one and all."
So today, let's pledge to gift a life and enlighten the people on the cause.
To know what more can you do visit mohanfoundation.org
Written by Purva Grover for
Halabol Voices
, which is an initiative of Halabol – a platform for initiating change.
We at The Better India want to showcase everything that is working in this country. By using the power of constructive journalism, we want to change India – one story at a time. If you read us, like us and want this positive movement to grow, then do consider supporting us via the following buttons.
Please read these FAQs before contributing.