The villagers of Ghusra in Jharkhand, numbering around 1000, have put the onus on themselves to achieve 100% literacy in the village by November 15th.
From an abysmal literacy rate of around 12% at the time of Independence, to the current rate of around 75%, India has made remarkable strides in educating its citizens. However, even though states such as Kerala and Himachal have achieved success in this field, others like Jharkhand lag behind.
But villagers in some of these areas have decided to change things on their own.
Ghusra village is located in the Maoist affected region of Patamda and has a population comprising mainly tribals. According to the 2011 census, the village had an estimated literacy rate of only 41%.
The villagers, numbering around 1000, have put the onus on themselves to achieve 100% literacy in the village by November 15th.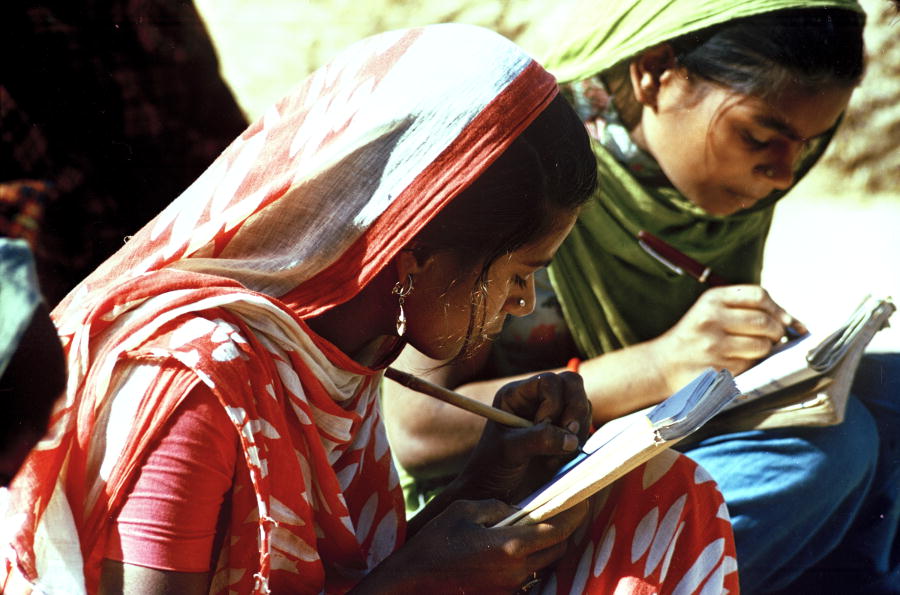 Photo source: flickr
The results of this literacy drive are already giving results – the women of the village have begun replacing thumb impressions with their own signatures.
"It took me nearly 40 minutes to learn how to sign my name," said Revati, one of the many who have learnt to sign, to Times of India.
To achieve their target, the villagers have got a simple yet effective plan going. Every educated person in the village will tutor an illiterate person. Additionally, school going children will teach their parents and grandparents.
The district officers have played their part as well. The District Relations Officers, Sanjay Kumar, was one of the main driving forces behind the programme. The administration will provide all necessary resources, such as pens, pencils, Hindi alphabet books, etc., to the villagers.
Each of the 213 houses in the area is enthusiastically working towards meeting the deadline.
"Upon accomplishment of the goal, I will feel honoured and delighted to be the head of a village where everyone is getting literate," Gram Pradhan Gangadhar Singh said to Times of India.
It's villages like these that give hope for a universally literate India in the future!
Like this story? Or have something to share? Write to us: contact@thebetterindia.com, or connect with us on Facebook and Twitter (@thebetterindia).
About the author: Varun Jadia is a high schooler who has just completed his Class 10 boards. He enjoys listening to music, playing his guitar, playing badminton, writing and reading. Math is his favourite subject, and in the future, he wishes to pursue a career in economics.