The women will be involved in making, packaging and marketing these lamps in remote villages with no electricity.
Over 200 tribal women from different self-help groups in Dungarpur, Rajasthan have found a new source of employment. All thanks to Rajeevika (Rajasthan Gramin Aajeevika Vikas Parishad) and its MoU with IIT-Mumbai for making solar lanterns.
Under this plan, tribal women from four clusters of Dungarpur will be making solar lanterns, which will be available for much less than market prices. Experts from IIT-Mumbai have trained about 80 women in Dungarpur who will then train other women in their respective villages.
In addition, IIT-Mumbai will also provide raw materials essential for making solar lanterns. Generally, solar lanterns cost around Rs 600 to Rs 700 in the market.
But the lanterns made by the women will be available for about Rs 120.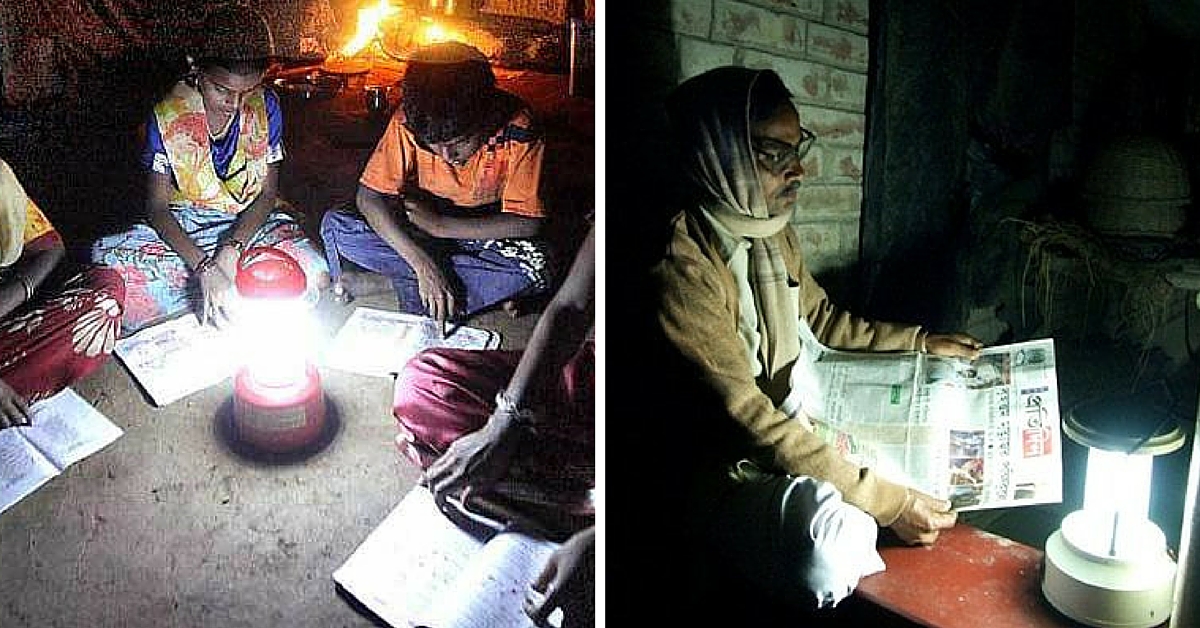 "The task has turned them into entrepreneurs of green energy. A survey was conducted by the women to find out the potential of these lanterns and after finding the prospective customers they have embarked on the mission of making 60,000 lamps," said Vinod Paneri, District Project Manager from Dungarpur in an interview to The Times of India.
You can also read: Punjab Gets World's Biggest Rooftop Solar Power Plant. It Will Benefit 8000 Households.
The women will be involved in making, packaging and marketing these lamps in remote villages with no electricity.
Apart from Rajasthan, IIT-Mumbai has also tied up with four other states that will provide employment to women in villages.
In the past too, such initiatives were a huge success. Ajaita Shah of Frontier Markets had launched Solar Sahelis, which was an effort to train and transform village women into entrepreneurs. Solar Sahelis now aims to sell five million solar lamp units in over ten million households.
Prime Minister Narendra Modi, while addressing the nation on Mann Ki Baat, praised Noor Jahan, a resident of Beri Dariyawan, Uttar Pradesh for setting up a solar lamp making factory in her village. The lamps were rented out at a moderate cost of Rs 100 per month or Rs 3-4 daily.
Modi also said her work can be an inspiration to all those want to fight climate change by making use of renewable energy sources.
Like this story? Or have something to share? Write to us: contact@thebetterindia.com, or connect with us on Facebook and Twitter (@thebetterindia).