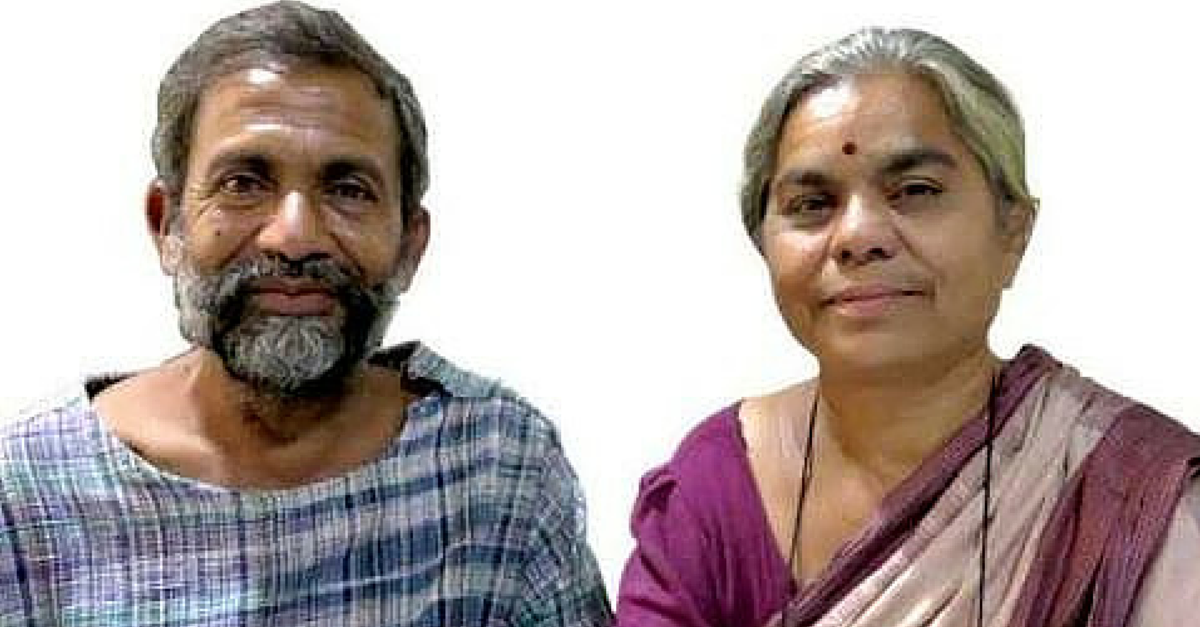 Dr. Ravindra Kolhe and Dr. Smita Kolhe have transformed the lives of the tribals of Melghat. They have improved health outcomes in the area and helped the villagers gain access to electricity, roads and primary health centres. This is the story of their incredible journey.
Dr. Ravindra Kolhe and Dr. Smita Kolhe have transformed the lives of the tribals of Melghat. They have improved health outcomes in the area and helped the villagers gain access to electricity, roads and primary health centres. This is the story of their incredible journey.
The year was 1985 and Mr. Deorao Kolhe was working with Indian Railways. His son, Ravindra, was doing his MBBS from Nagpur Medical College.  Everyone was waiting for the young man to finish his studies and return to his village Shegaon; Ravindra would be the first doctor in the family.
But little did the family know that instead of setting up a flourishing medical practice, their son was about to choose a completely different path in life.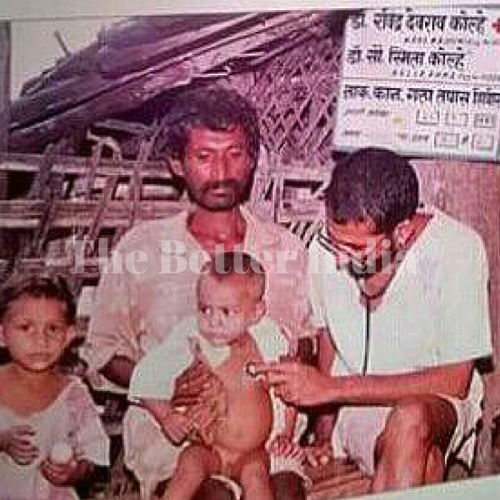 Dr. Ravindra Kolhe was highly inspired by the books of Mahatma Gandhi and Vinoba Bhave. By the time he finished his MBBS, he had decided to use his skills not for earning money but to help the most needy. The only question before him was: Where should I start my journey? But, soon enough, this question too was answered by the cover page of the book Where There is No Doctor, written by David Werner. The cover of the book showed four people carrying a patient, with the words – "Hospital 30 miles away" –written below.
Dr. Kolhe decided he wanted to offer his services at some place that was far away from any medical facility. He chose Bairagarh, a small village in Melghat, Maharashtra. The journey to Melghat started from Amravati and all transport ended at Harisal, from where one had to walk 40 km to reach Bairagarh.
According to Dr. Jaju, one of Dr. Kolhe's professors, any doctor working in such a remote location needed to know three things. First, how to deliver a baby without the facility of sonography or blood transfusion. Second, how to diagnose pneumonia without an X-ray. And third, how to cure diarrhoea. Dr. Kolhe went to Mumbai to spend six months learning how to do all three, and then left for Bairagarh.
But soon, Dr. Kolhe realized that an MBBS degree was just not enough to tackle the numerous problems faced by these medically deprived villagers.
"One man came on the 13th day after he lost one of his hands in a blast. I was not a surgeon and so I could not help him. That's when I realized I need more study and more knowledge to help these people," says Dr. Kolhe.
Dr. Kolhe left Bairagarh to complete his MD in 1987. He prepared his thesis on malnutrition in Melghat. His thesis attracted the attention of the world towards this subject – BBC radio covered Melghat, thus bringing it to everyone's notice.
Dr. Kolhe now wanted to return to Melghat again, but not alone.
He wanted a true companion. He started searching for the right match for himself but had four conditions. First, the girl should be ready to walk for 40 km (the distance to be covered to reach Bairagarh). Second, she should be ready for a 'Rs. 5 wedding' (court marriages at the time cost Rs. 5). Third, she should be willing to manage financially with Rs. 400 per month (Dr. Kolhe charged Re. 1 per patient and had almost 400 patients every month). And lastly, she should be ready to beg too, not for herself but if needed, for the welfare of others.
After being rejected by almost 100 prospective brides, he finally met Dr. Smita, a doctor with a flourishing practice in Nagpur. She accepted Dr. Kolhe's proposal, along with all his conditions.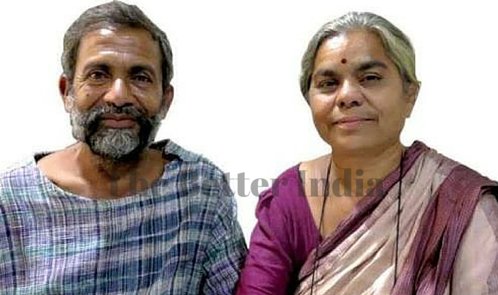 And so, in 1989, Melghat got its second doctor.
But there was another challenge waiting for the couple in Bairagarh. People there had accepted Dr. Ravindra and begun to trust him after the first two years of his stay with them. But Dr. Smita, who was not docile but a fighter for women's empowerment, had to still be accepted by the villagers.
One incident helped in this respect. Dr. Smita was pregnant with her first child. Dr. Kolhe decided to do the delivery himself in the same simple way as he did for the villagers. But due to some complications during the delivery, the baby was infected by meningitis, pneumonia and septicemia. People started suggesting that the mother and baby should be moved to a better hospital in Akola. Dr. Kolhe left the decision to Dr. Smita but he had decided in his own mind that if Smita opted to leave the village at this point, he would never come back to show his face to the villagers again.
But Dr. Smita decided to stay back and have her baby treated just like other village children would be in the same condition. This earned her the respect of the villagers.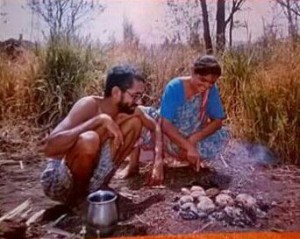 Photo Credit : Melghatavaril mohracha gandh
"Every one knew that children were dying in Melghat due to malnutrition, or people were dying of pneumonia, malaria, snake bites, etc. So far, researchers used to find out just the reason behind the deaths, but no one researched the reason behind the reason for the deaths, which was poverty. They died of pneumonia because they didn't have enough clothes to keep them warm in winter. They died of malnutrition because they had no work and hence no money once the farming season was over. We wanted to 'cure' these root causes of death," says Dr. Ravindra Kolhe.
Once Dr. Ravindra and Dr. Smita had successfully worked on improving the health conditions in Bairagarh, the villagers started pestering them for help with cattle and plants too – thinking the couple had solutions to all their problems. As there was no other doctor in the village, Dr. Kolhe learnt about the anatomy of animals from a veterinary doctor friend, and studied agriculture at Punjab Rao Krushi Vidyapeeth, Akola.
He then developed a fungus-resistant variety of seed. But no one wanted to be the first to try it. So Dr. Kolhe and his wife started farming themselves.

The doctor couple next went on to organize camps for youth to raise awareness about new farming techniques, saving the environment, and beneficial government schemes.
The message was simple: Farming is essential for growth and young people must take it up.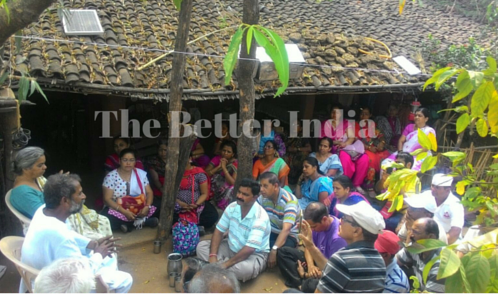 This message had a greater effect once the Kolhes' elder son Rohit became a farmer.
"We started profit oriented farming. Soyabean was not cultivated in Maharashtra – we introduced it in Melghat. Apart from this, we asked the farmers to do mixed farming and cultivate all the crops needed for their basic needs first. Today, I am earning as much from my farm as an IITian would in a private firm," says Rohit Kolhe.
The Kolhes also focused on conservation of forests. They kept a track of the environment cycle, which repeats after every four years. They can even predict a drought and help the villagers prepare for the same.
The couple also took up PDS (Public Distribution System) and made sure there was enough food for everyone at the time of rains too. This made Melghat a suicide-free zone for farmers.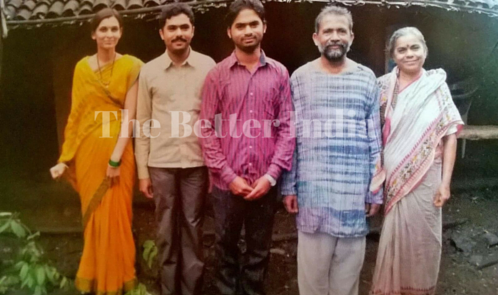 "Give a man a fish and you feed him for a day; teach a man to fish and you feed him for a lifetime. We wanted to do the later," said the couple
Once, the state's Public Works Department minister visited the Kolhes and was stunned to see how they lived. He expressed his desire to build a house for them there. Smita instead asked for good roads and he kept his promise.
Today, 70% of the villages are connected by roads.
Melghat is considered the most backward part of Maharashtra. There are around 300 villges in this area but almost 350 NGOs work here. But all they do is distribute free stuff, whereas Dr. Kolhe and Dr. Smita want the tribals to be self sustaining and not dependent on NGOs.
This doctor couple's long battle has paid off and now Melghat has good roads, electricity and 12 primary health centres. Dr. Kolhe does not charge his patients anymore. He takes them to the government hospitals and makes sure they get the best treatment.
The village still lacks a surgeon and hence Dr. Kolhe's younger son, Ram, who is pursuing his MBBS at the Government Medical college in Akola, wants to become a surgeon and follow in the footsteps of his father.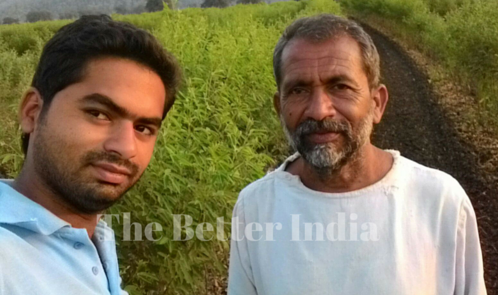 The power couple is still continuing their struggle to give the tribals of Melghat a better life. Their next mission is to get electricity to all the small villages of Melghat.
"Though we got electricity in Dharni, there is a load shedding of almost 14 hours. Even that would have been enough but the voltage is so low that the farmers are unable to run their pumps. So this electricity does no good for their farming. If we go just 2 kms away from here, there is no electricity. Communication is also a huge hurdle to develop this place. Just like you could speak to us only after trying for a month, it's the same for everyone. If you are writing about us, then please add this point that the need for electricity in these villages for farming is as important as in metro cities to run a mall," concludes Dr. Kolhe.
To learn more about the journey of Dr. Ravindra Kolhe and Dr. Smita Kolhe, you can read the book Melghatavaril Mohracha Gandh, written by Mrunalini Chitale, and Bairagarh, written by Dr.Manohar Naranje. You can also write to them at :
Dr. Ravindra Kolhe,
Mukkam Post – Bairagarh,
Taluka – Dharni,
District – Amravati,
Maharashtra
Pin – 444702
Like this story? Or have something to share? Write to us:contact@thebetterindia.com, or connect with us on Facebook and Twitter (@thebetterindia).
We bring stories straight from the heart of India, to inspire millions and create a wave of impact. Our positive movement is growing bigger everyday, and we would love for you to join it.
Please contribute whatever you can, every little penny helps our team in bringing you more stories that support dreams and spread hope.