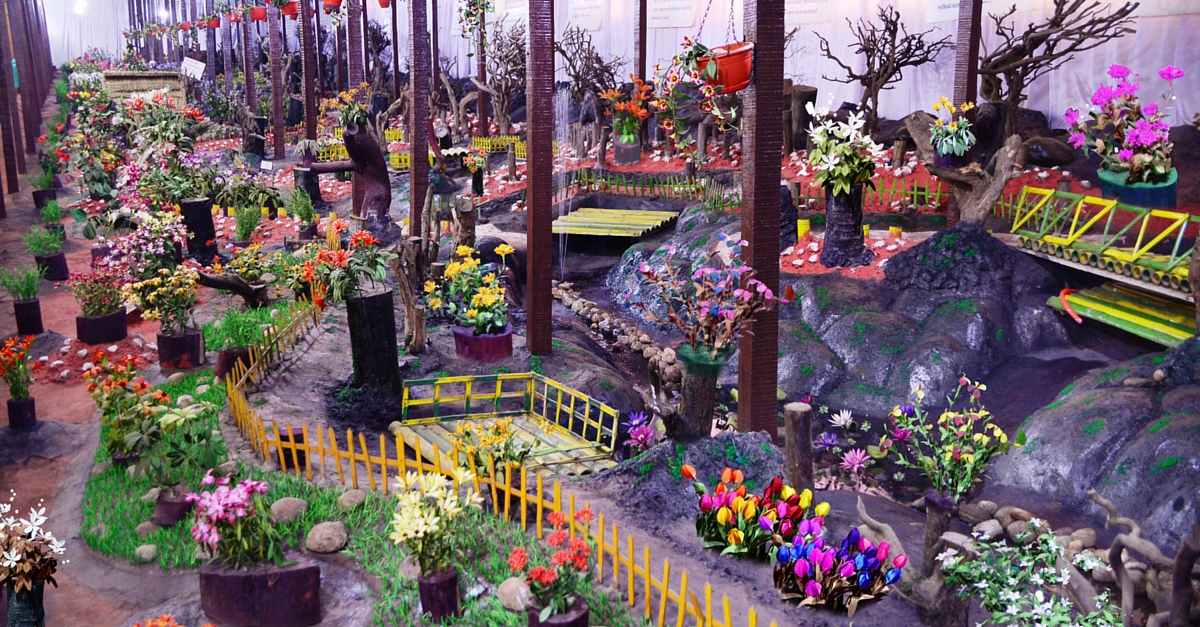 Flowers that never wilt and leaves and grass that don't dry up, can only be found in a dimly lit greenhouse in the heart of Ooty. This evergreen artificial plant kingdom is the only one of its kind in the world. All the plants here are fabricated with thread and look so natural that they rival real ones in beauty.
Flowers that never wilt and leaves that don't dry up, can only be found in a dimly lit greenhouse in the heart of Ooty. This evergreen artificial plant kingdom is the only one of its kind in the world. All the plants here are fabricated with thread and look so natural that they rival real ones in beauty.
One of the most fascinating tourist attractions of Ooty is the Thread Garden, located right opposite the Ooty Boat House. This magnificent display of flowers, plants and lawns is fabricated entirely from thread, with the help of canvas, wire and glue. This amazing garden is indeed a sight to behold.
A unique technique known as 'four dimensional hand wound embroidery' is used to make the plants in this garden.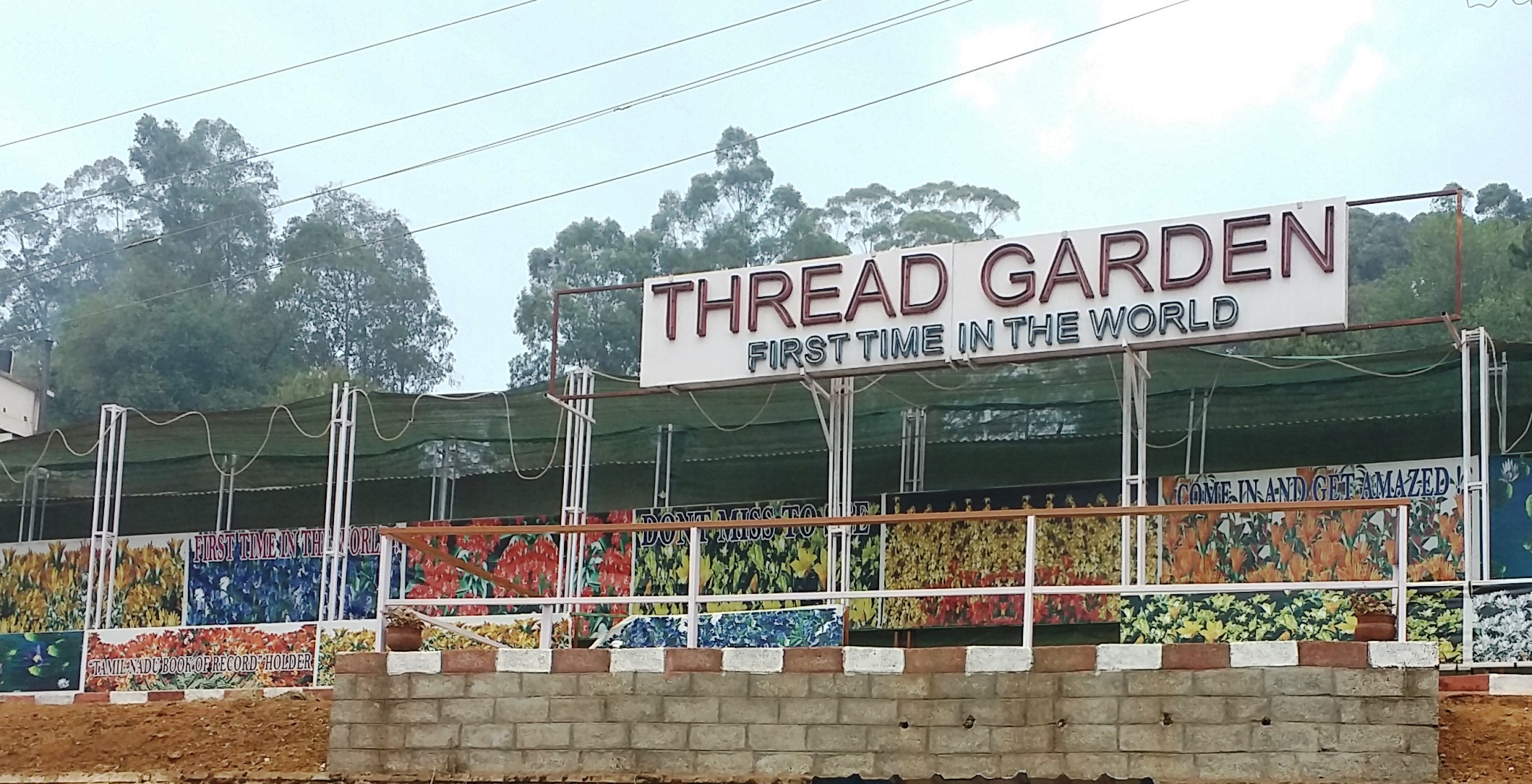 Photo credit: Sonika Sharma
Mr Antony Joseph, the man who created this spectacular wonder, used to work as a lecturer in a private college. He gave up his job when his father passed away, to look after the family's textile brushes and wooden accessories business. Production in this unit was mainly for Coats Vivella Group Companies, which helped him develop his relationship with Coats India.
Around this time, Antony started developing  other items too because of his interest in handicrafts.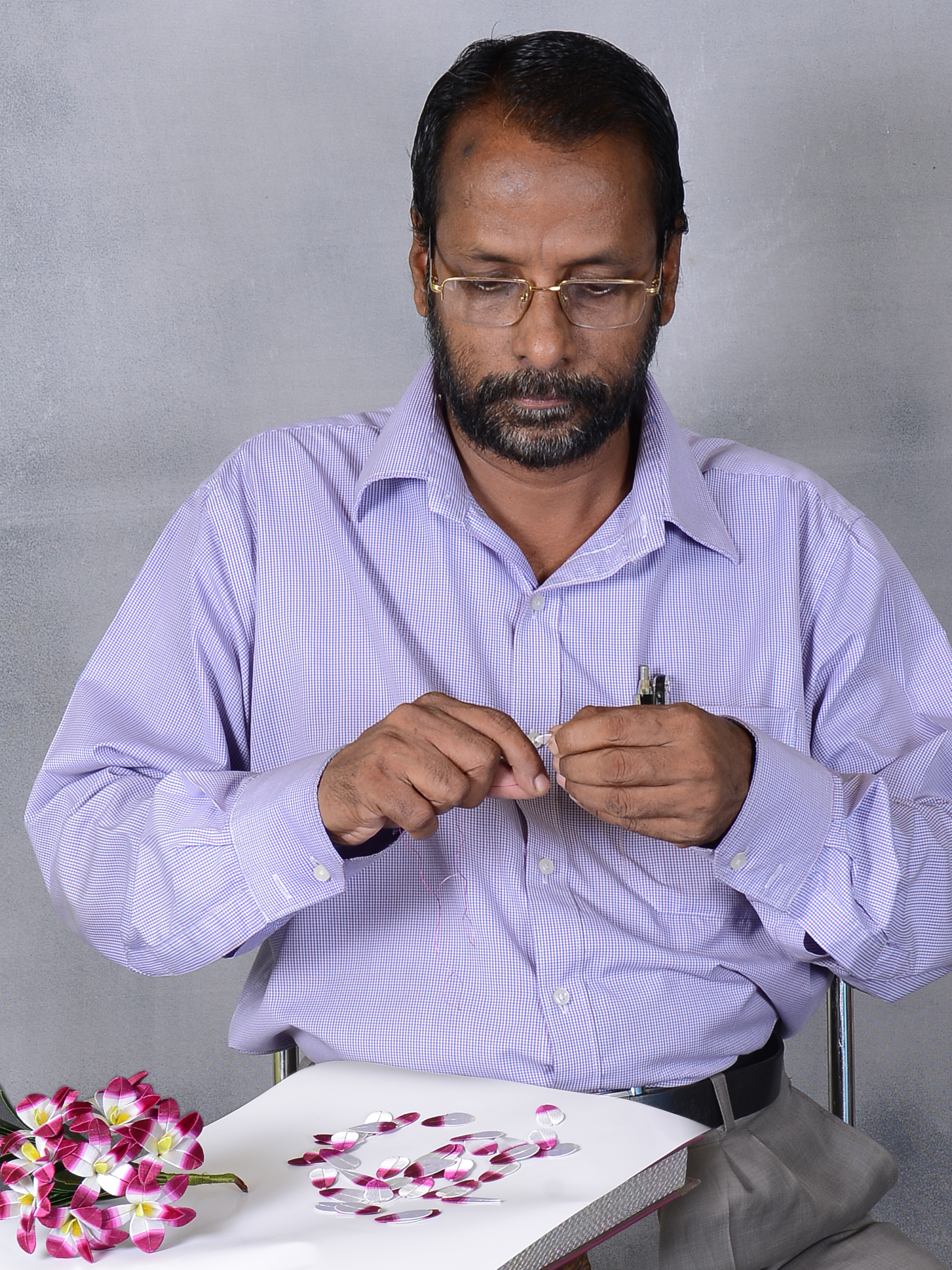 Antony Joseph making a bouquet of flowers.
Photo Credit: Thread Garden
"Handicrafts have always been a passion and my initial research was in designing caps, wigs and brushes using Coats threads. The success of these items, at an exhibition conducted by Coats Vivella India Ltd, prompted me to increase the scope of my research. This resulted in the innovative technique of 'hand wound embroidery.' The company encouraged me to continue my research for designing novel hand wound embroidery crafts, supplying me the main raw material – the embroidery threads," adds the proud designer.
In 1988, he started a unique research and work centre with nine ladies, making plants and flowers using this technique. Canvas is cut in the shape of the leaf or the petal. Glue is applied and the thread is wound neatly onto the piece of canvas. No needles and no machinery are used to make these beautiful plants. This painstaking technique is done with only the nimble fingers of the artisan and hence it takes very long to complete a project. Grass and stems, as well as the stamen and filaments of the flowers, are made with a wire base and embroidery thread is wound on the wire to complete the pieces.
The various parts of the plant, once ready, are glued together in such a manner that they look extremely natural. When a bunch of flowers is placed in a flowering pot it is very difficult to differentiate it from a natural bouquet, since the design and the colours of the threads used are so perfect.
Keen concentration and patience are the hallmark of every one of the artisans. They have to make sure the winding is perfect, without any overlapping of threads, knots and gaps between the threads.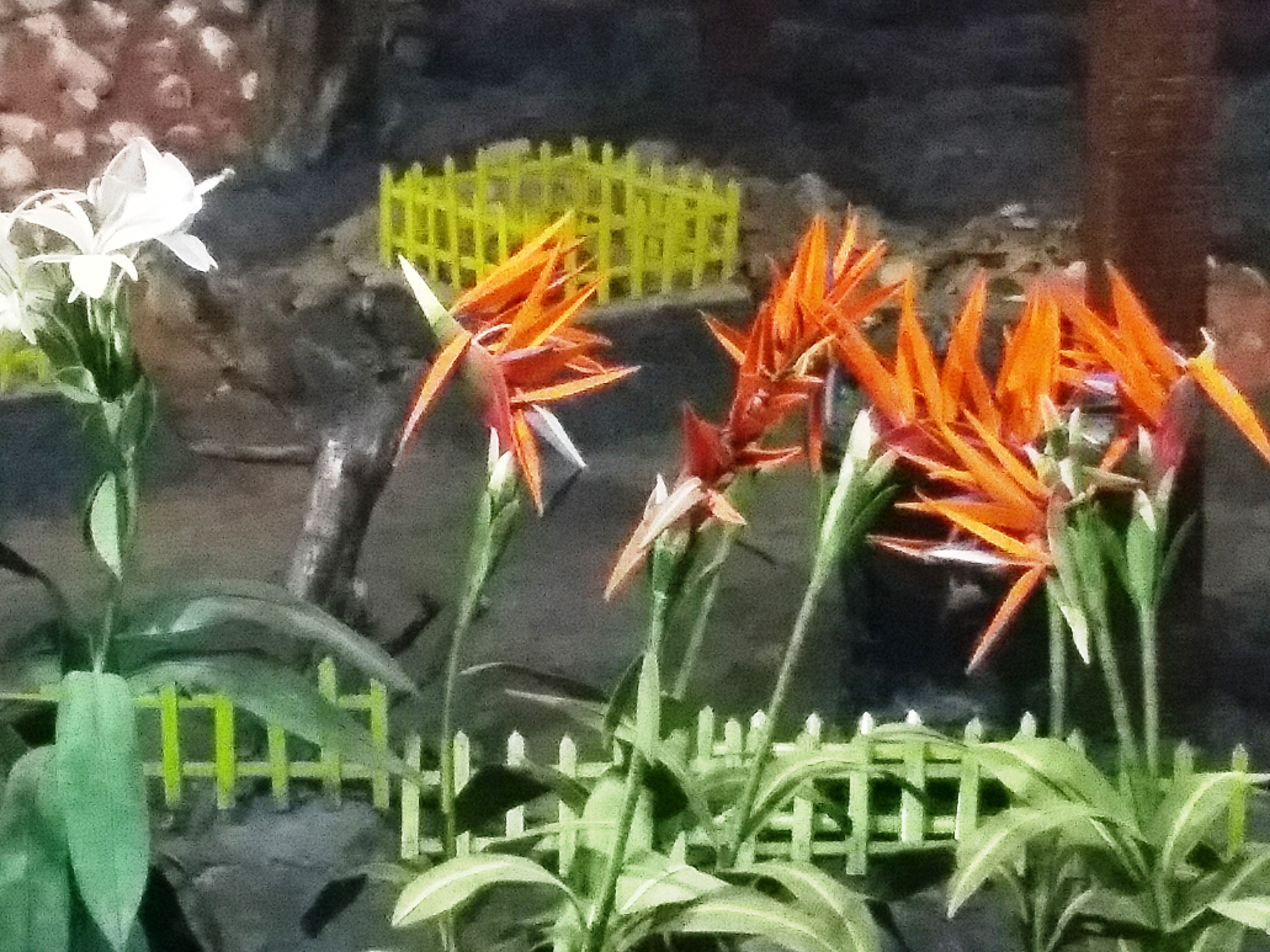 Photo Credit: Sonika Sharma
In the initial years, Antony Joseph had several opportunities to display these spectacular works of art in many parts of the country.
"People really wondered at these novel creations and my experimental pieces sold easily anywhere they were exhibited. This helped me to run my work centre back home in Koratty, near Thrissur, in Kerala," he says.
In 1993, Coats India accepted this newly developed craft technology and published an article with colour transparencies in its magazine Needle 'N' Embroidery. The Crafts Council of India sent him a special message congratulating him on his invention of hand-wound embroidery, without the use of needles or machinery.
He received appreciative messages from almost every part of the country and this encouraged him to continue his research and create new varieties of plants.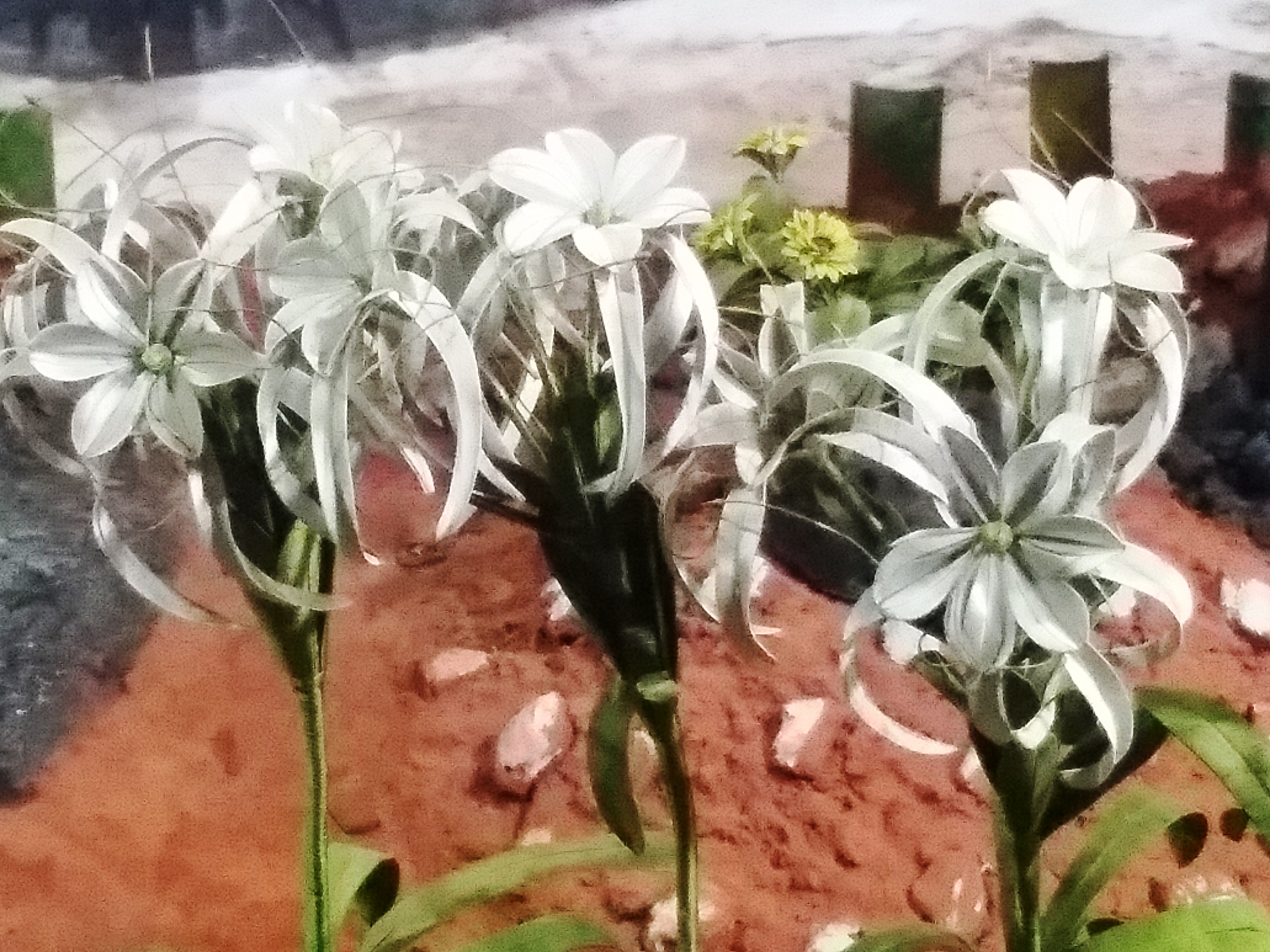 Photo credit: Sonika Sharma
Antony wanted to establish a garden with many varieties of flowering and non-flowering plants using his unique embroidery technique. He was able to employ 50 women and train them in this craft. After 12 years of untiring work, they were able to successfully fabricate around 100 different plant species and were ready to set up a garden. He initially set up the Thread Garden in Mallampuzha, a popular dam site in Kerala. However, due to floods, he had to shift from there. In 2002, he chose the present location opposite the Ooty Boat House and ever since then this place, which looks so unassuming from the outside, has been on the tourist map of the Nilgiris.
For this amazing feat, Antony Joseph and his artificial garden have been mentioned in the following books of records – India Book of Records, Tamilnadu Book of Records, and Unique World Records – as the first thread garden in the world.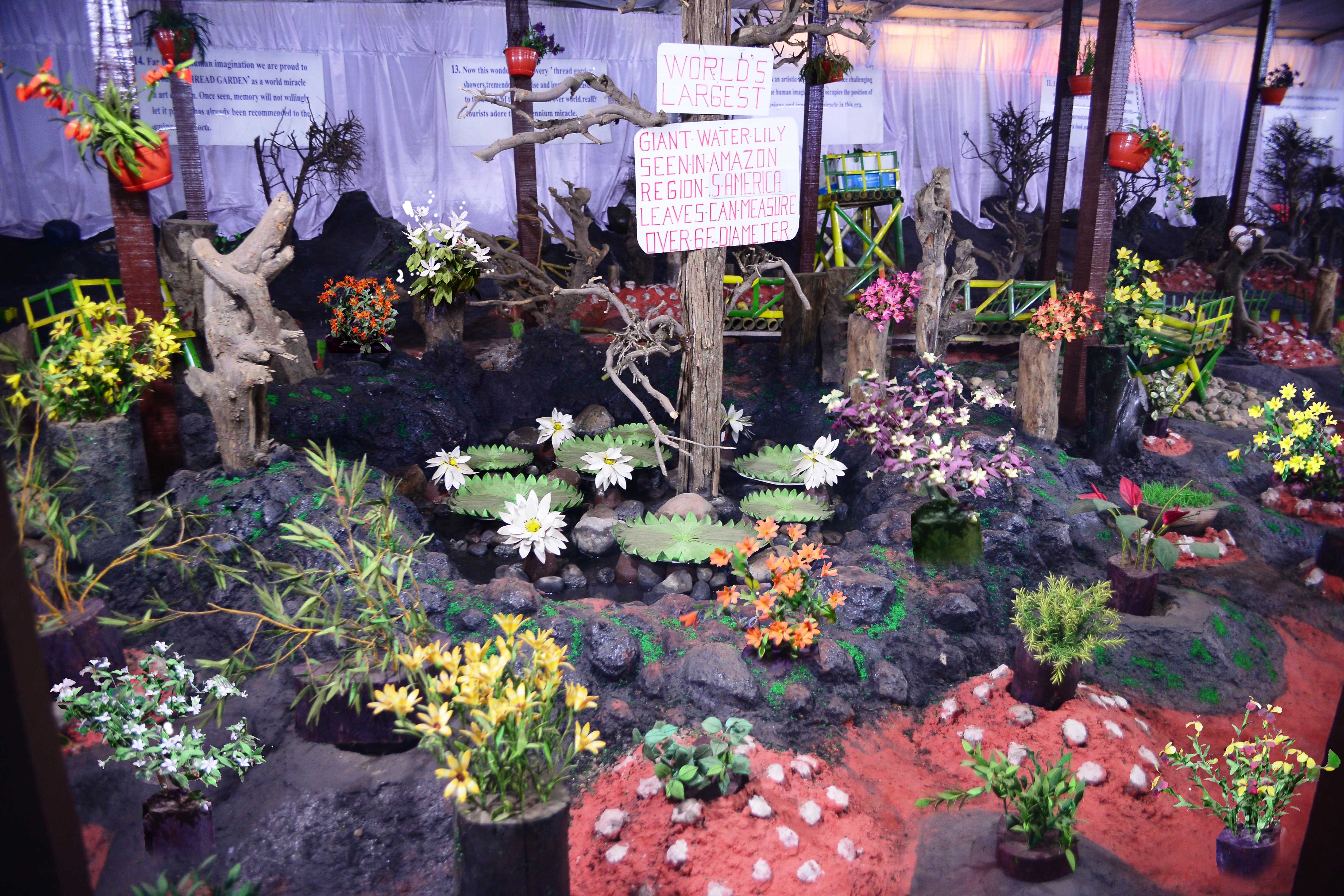 Photo credit: Thread Garden
Antony Joseph hopes that this garden gets a mention in the Limca Book of Records as well as the Guinness Book of World Records. There are some criteria yet to be met to achieve these accolades, which he is striving for.
"Making artificial pieces of flora look natural is the real challenge! This Thread Garden is a success story of overcoming this formidable challenge. Creation of each piece of art is an imaginative expression of nature as it is. To achieve the ultimate goal a permutation and combination of forms, light, shades and patterns has been used" he emphasizes.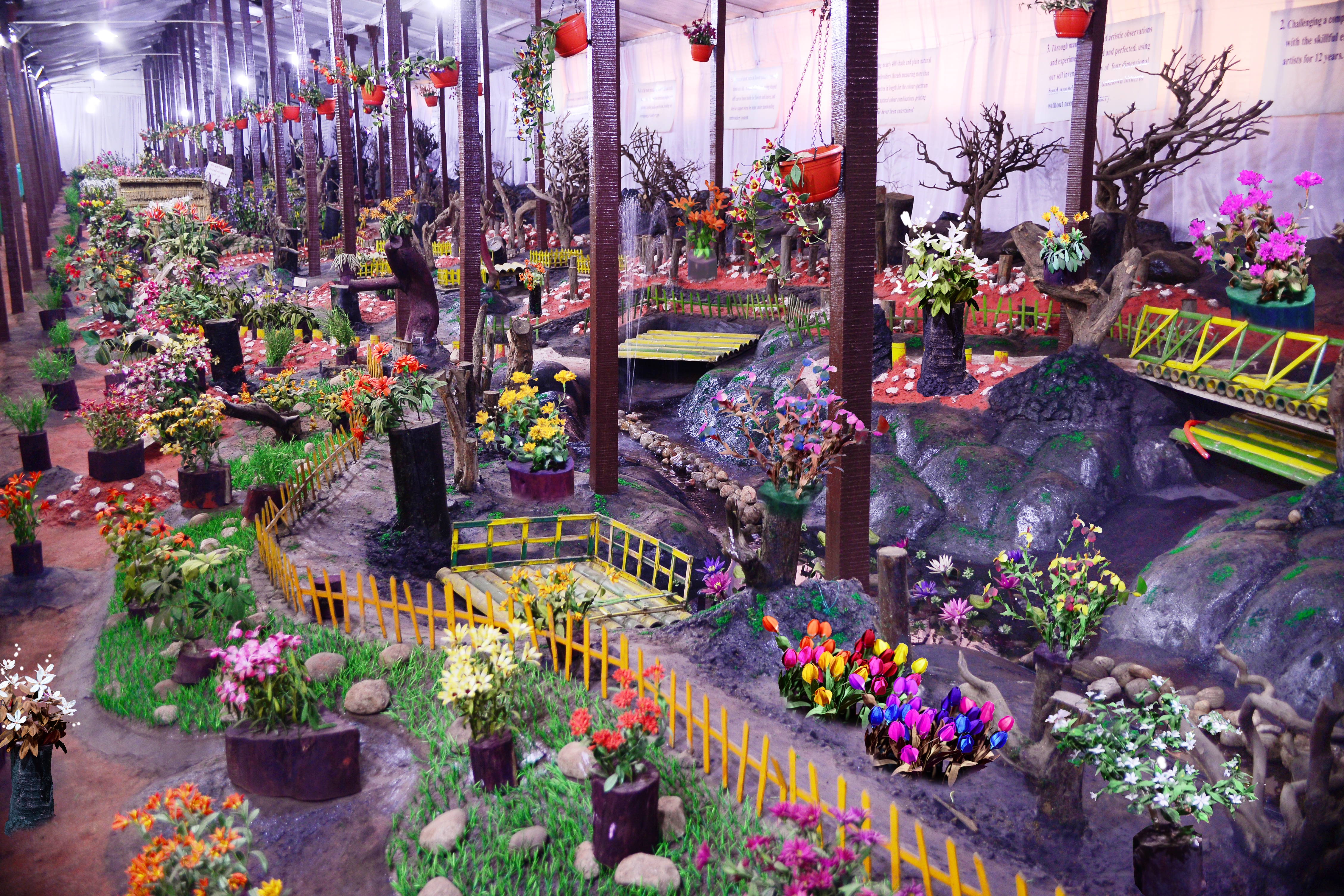 Photo credit: Thread Garden
The garden, as such, is complete and there is nothing more to be added to it. However, the artisans still work on making these flowers, back home in Kerala. Their products are encased in glass cases and sold at the sales counter in the garden premises. A list of instructions on how to take care of the flowers in the glass case are given to every buyer.
The sale of these glass encased flowers helps promote the craft.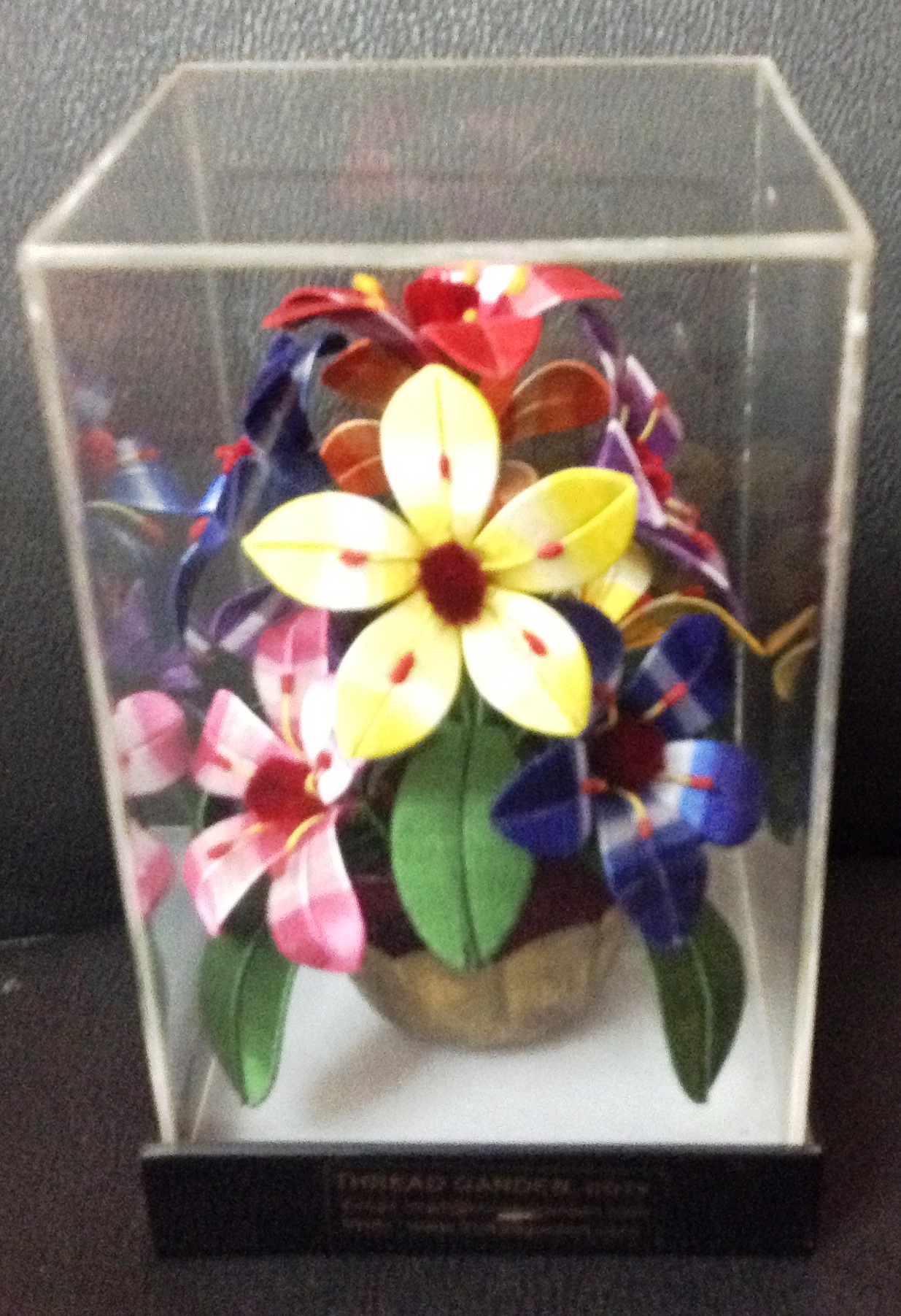 Photo credit: Aparna Menon
Mr Antony Joseph can be reached on his mail id mail@threadgarden.com.
Like this story? Or have something to share? Write to us: contact@thebetterindia.com, or connect with us on Facebook and Twitter (@thebetterindia).
About the author: Aparna Menon is a freelance writer, writing for various newspapers for the past 10 years. Her main fields of interest are wildlife, heritage and history. A keen traveller, she loves to read and write and does a lot of art work too.
We bring stories straight from the heart of India, to inspire millions and create a wave of impact. Our positive movement is growing bigger everyday, and we would love for you to join it.
Please contribute whatever you can, every little penny helps our team in bringing you more stories that support dreams and spread hope.