Banavasi - an ancient temple town located in the Uttara Kannada District of Karnataka might have lost its glorious sheen, but its elegance is still intact. With these incredible pictures, here's exploring the beauty of the place, its history, its architecture, the temples, the rains, and of course the lovely people.
A sleepy town in the hilly Western Ghats of Uttara Karnataka, Banavasi has successfully battled against the unhindered march of time. Believed to be the first capital of ancient Karnakata ruled by the Kadamba Dynasty from 4th century A.D., it has been a witness to the rise and fall of Kings and Kingdoms. Apart from its historical significance it is also blessed with pristine natural beauty especially in the monsoon season with its green paddy fields, turbulent rivers and tumbling waterfalls.
"It is a virtue to be born in Banavasi as a human. If not as a human then at least one should be born as a bee or a cuckoo in the garden of Banavasi".
These words of the famed Kannada poet Pampa from the 10th century A.D. still appropriately describe the natural beauty of Banavasi.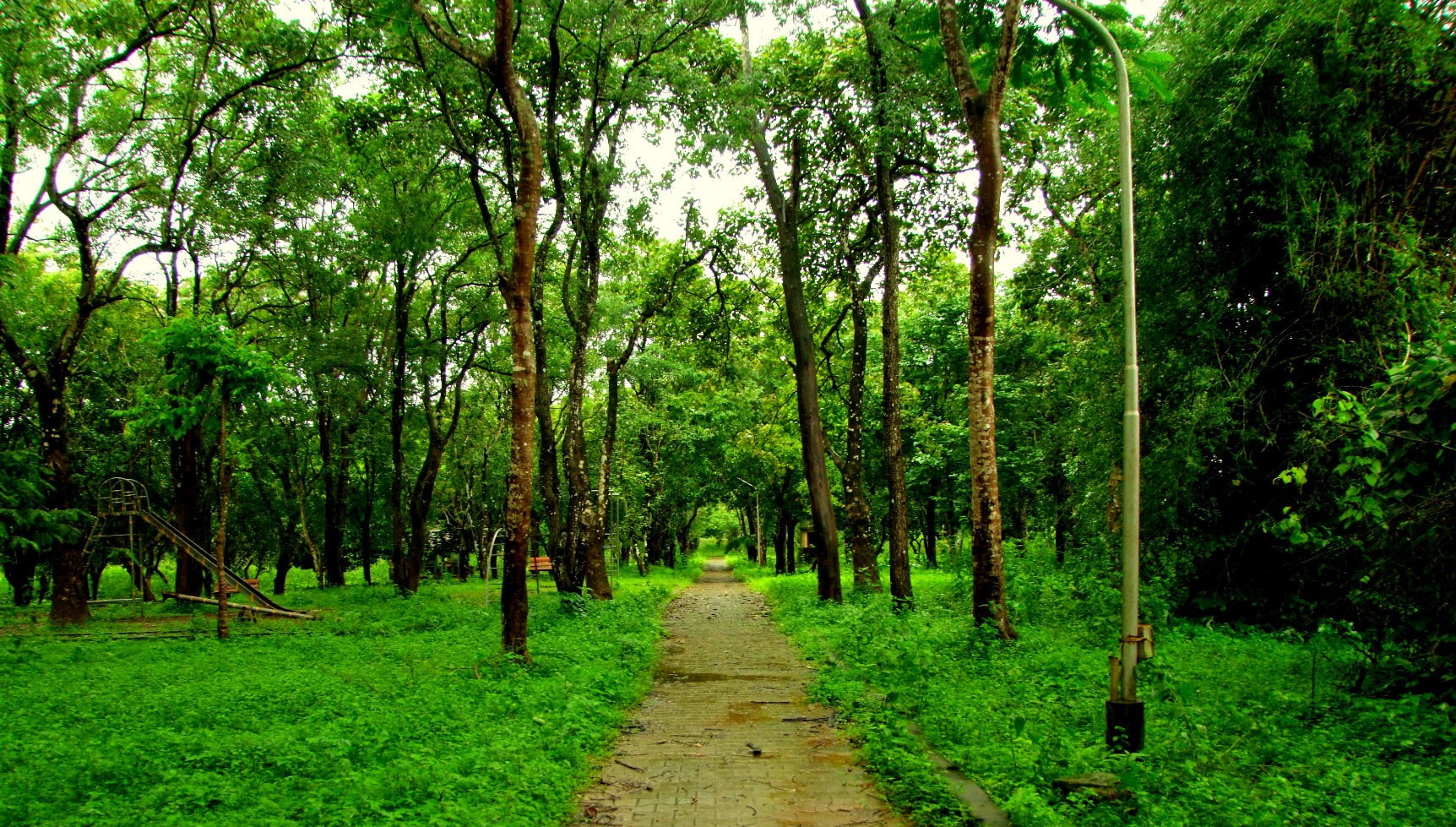 A place where different seasons arrive with a unique charm of their own – winter with mist caressing lotus flowers blossoming on the various ponds, monsoons with a thick fog and cascading waterfalls, autumn with a hint of chill and spring with the fragrance of flowers.
An ancient town with a glorious history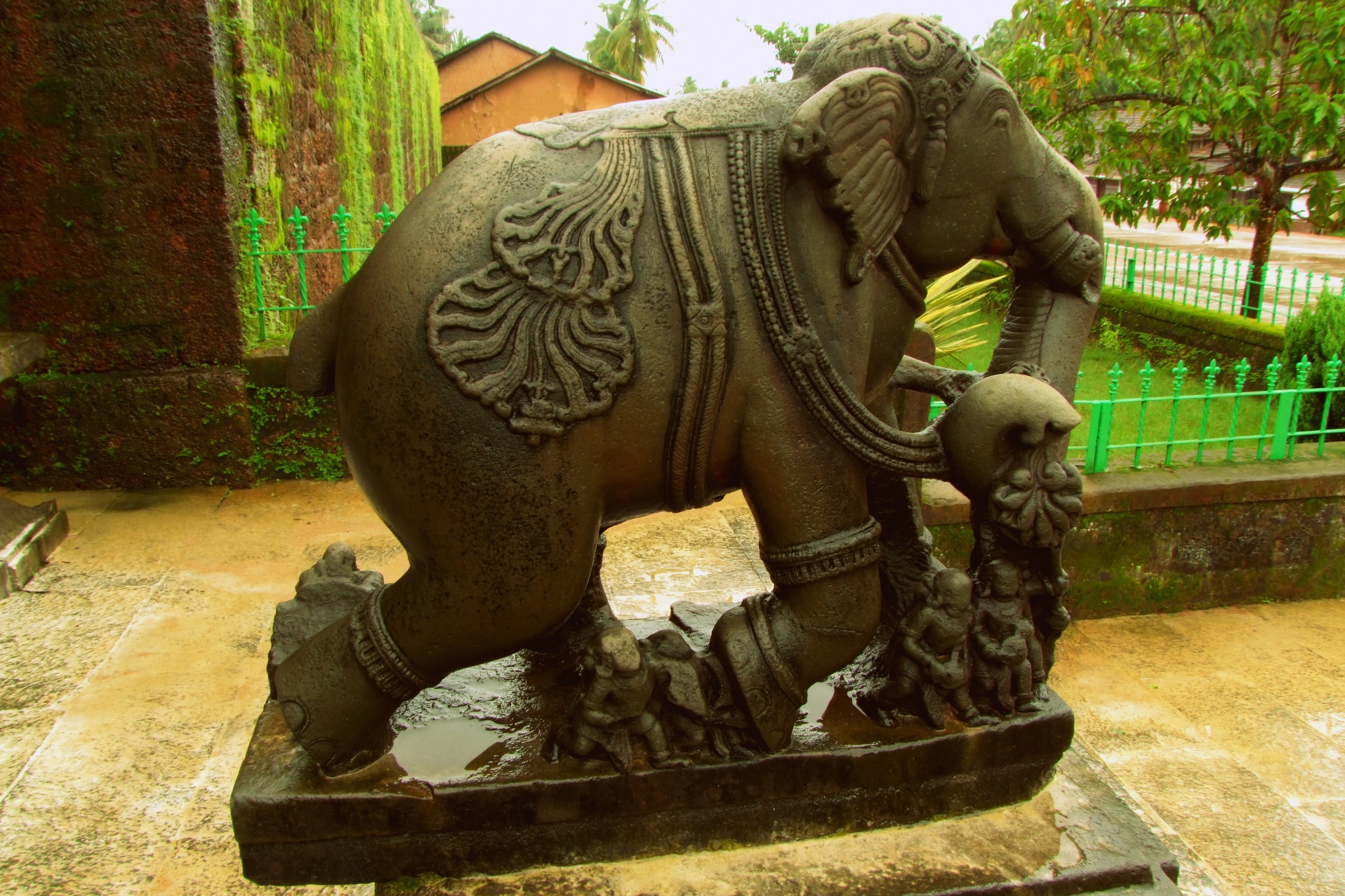 Vanavasika, Jayanthipura, Konkanapura, Nandanavana, Kanakavathi, Jaladurga, Sanjayanti – over the centuries Banavasi has been called by numerous names, ruled by different dynasties, visited by acclaimed scholars and coveted by ambitious Kings.
The historical town has been featured in the writings of the Greco-Roman writer Ptolemy in 2nd century A.D and Persian scholar Alberuni. This magical land, described in the poems of Chamarasa and Kalidasa, has lost its glorious sheen but not its elegance. The ornate temples, the graceful River Varada, crumbling walls of an erstwhile fort, hospitable people and delicious food continue to infuse life into this ancient town.
Madhukeshwara Temple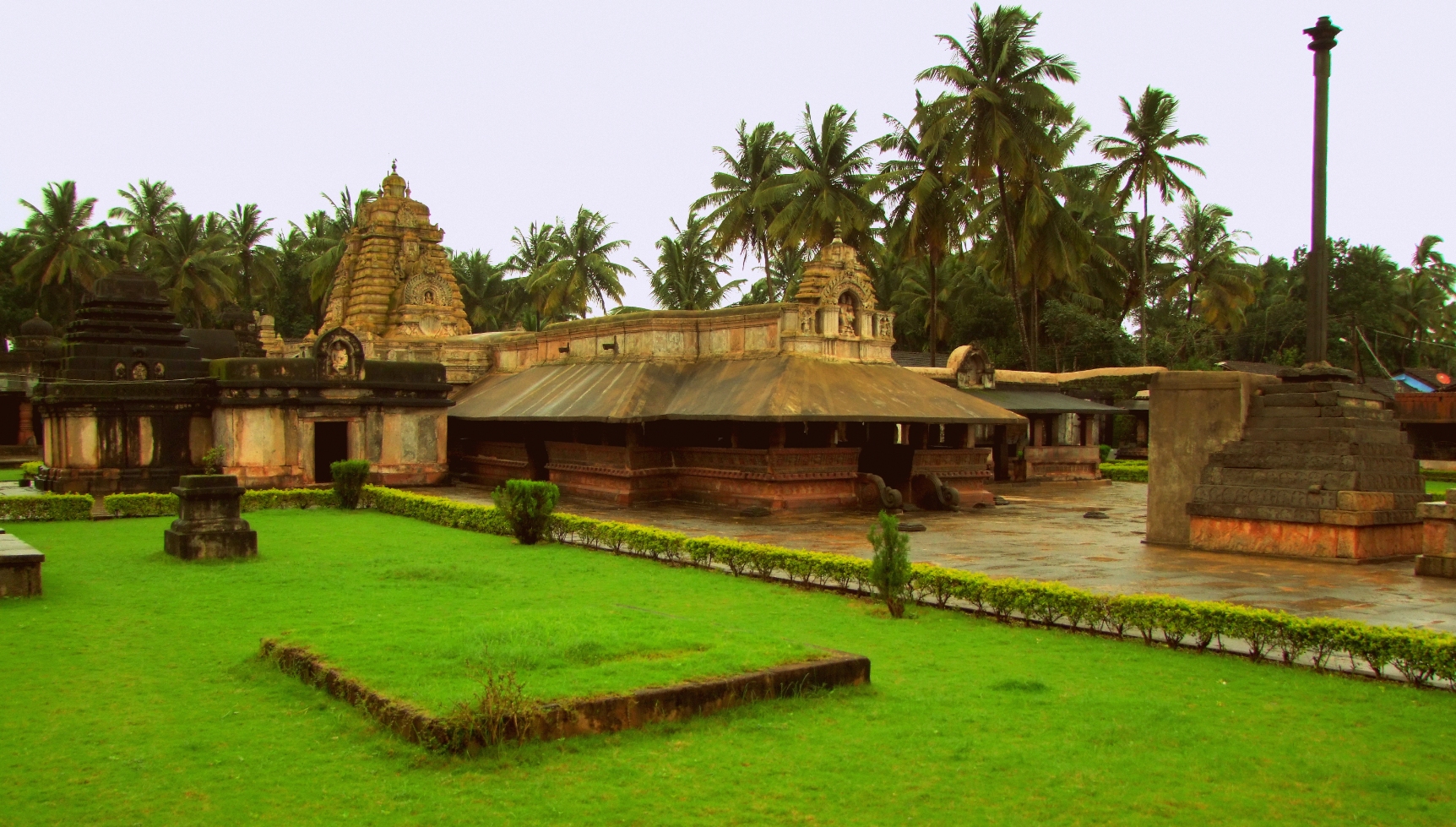 The Madhukeshwara Temple in Banavasi, originally dedicated to Madhava (a form of Vishnu), can be dated to the Kadamba period; though over time several architectural additions of the Chalukya, Hoysala, Sonda and Vijayanagara school have been done to the original structure.
The east facing temple has a Madhukeshwara (honey coloured) linga on a decorated yoni-pitha, shrines of Mahishasurmardini and Ganesha, lathe turned pillars, an impressive Nandi statue and an ornamented shikhara. Additional temples of Parvati, Virabhadra, Narasimha and Basavalingeshwara can also be found within the temple boundaries.
Artistic expression in Madhukeshwara Temple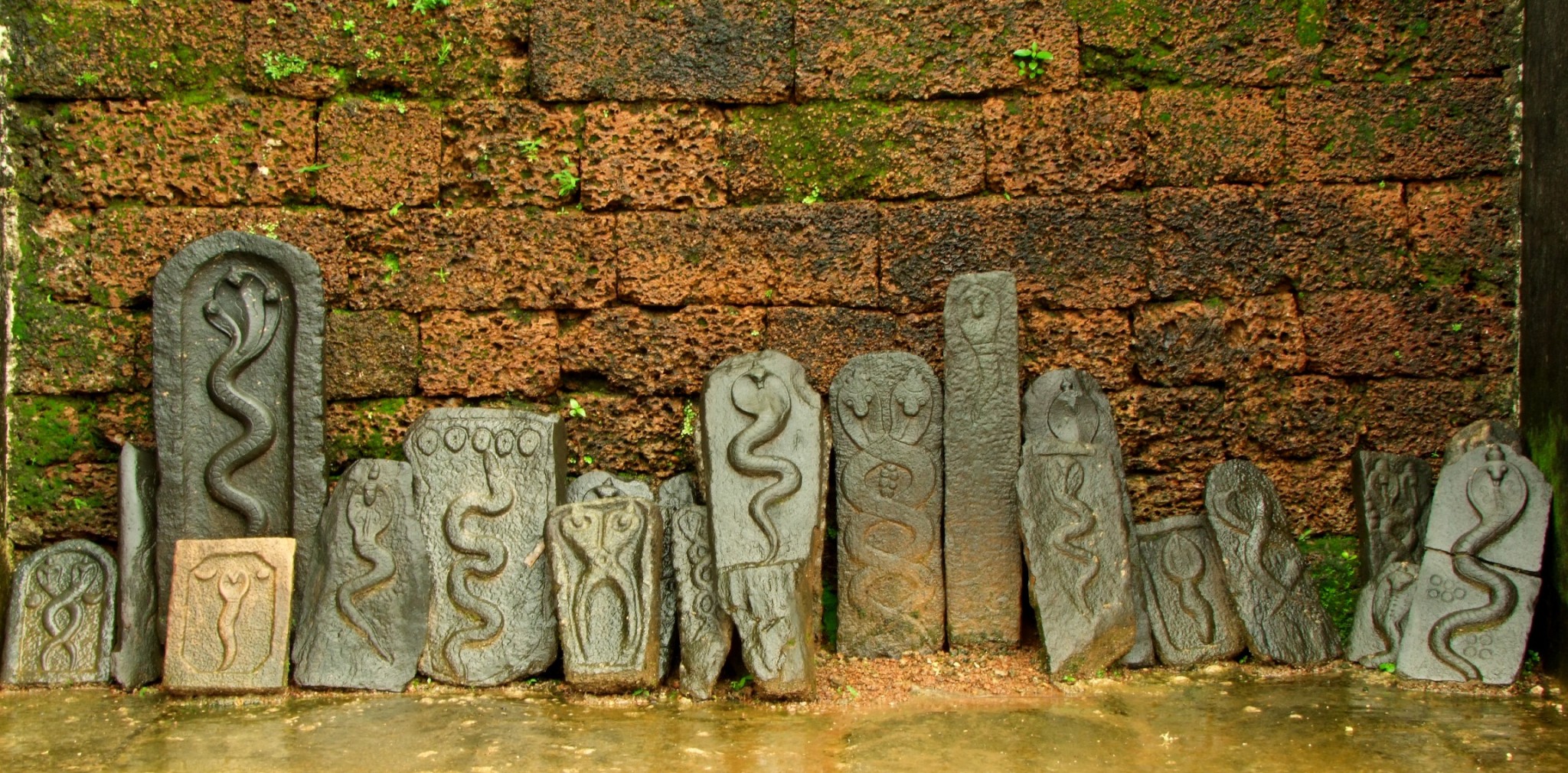 The temple premises are a treasure trove of sculptures – notably a Naga sculpture with an inscription in Brahmi and Praktrit; intricately carved stone throne donated by Raghunatha Nayaka in 17th century; and sculptures of various deities housed in smaller temples in the courtyard.
Among other objects found in the exploration here are the memorial stone of queen of the Satavahana King Pulumavi of 3rd century AD, a stone mould of a Roman coin, a terracotta figure of Skanda-Kartikeya and a carved wooden expression of a chariot.
Celebrating the history of Banavasi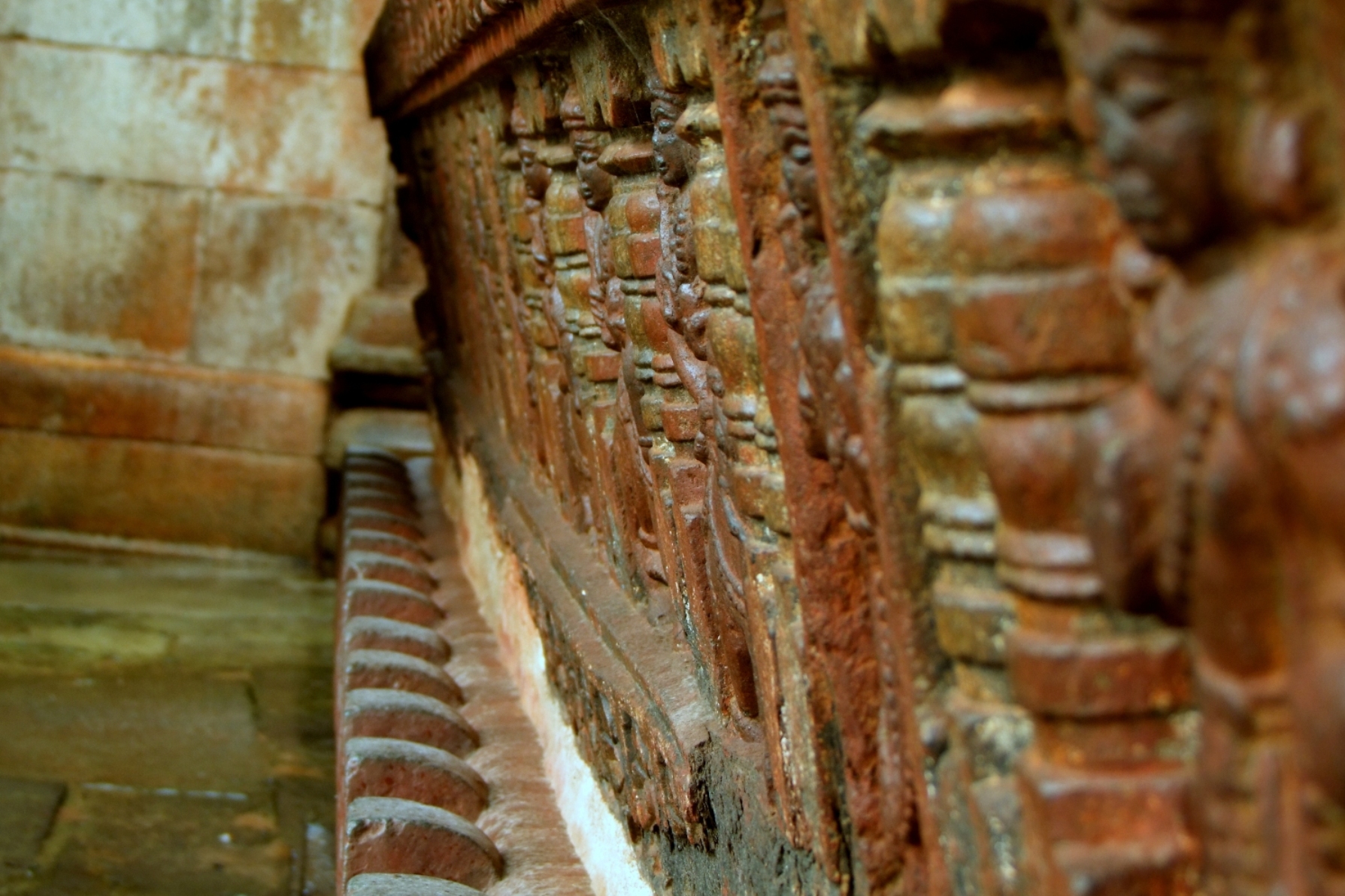 Banavasi has always been a centre of art and culture and this is celebrated every year during the "Kadambotsava", a three day festival when musicians and folk artists congregate to commemorate the glorious history of the town. Even today, a number of carvers, painters, rangoli artists, carpenters, potters and moulders inhabit the sleepy streets of Banavasi keeping alive the traditions of yore.
Paddy fields, pineapples and the rains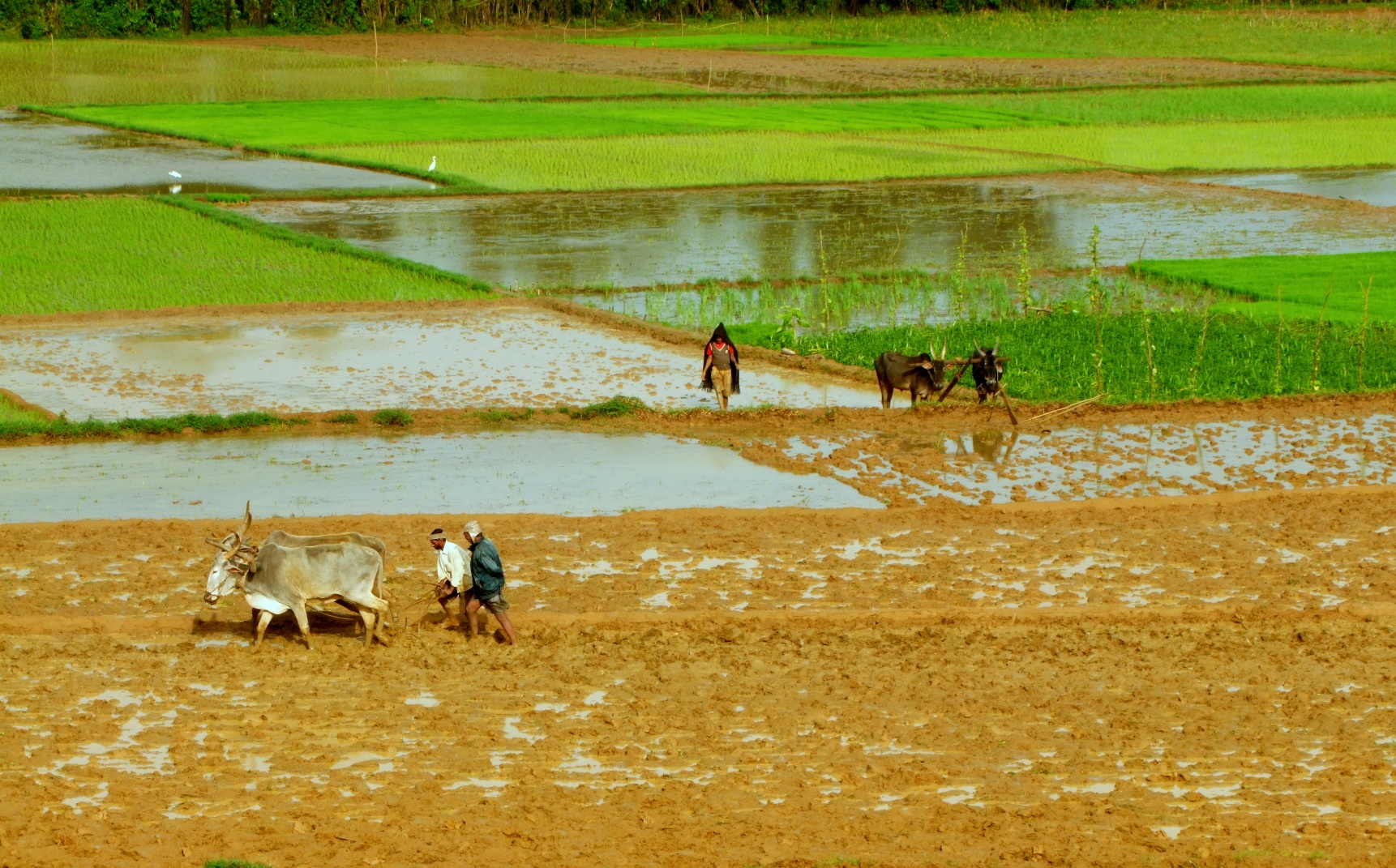 The countryside around Banavasi wears a green cloak during the monsoons with inundated paddy fields dominating the landscape. Plantations around Banavasi produce juicy pineapples that must be relished on a trip to the town along with the sumptuous local cuisine comprising of breads made of rice, jowar and corn along with freshly prepared veggies, pickles and chutneys offered by the Khanavalis (small eateries).
The ruins of Gudnapur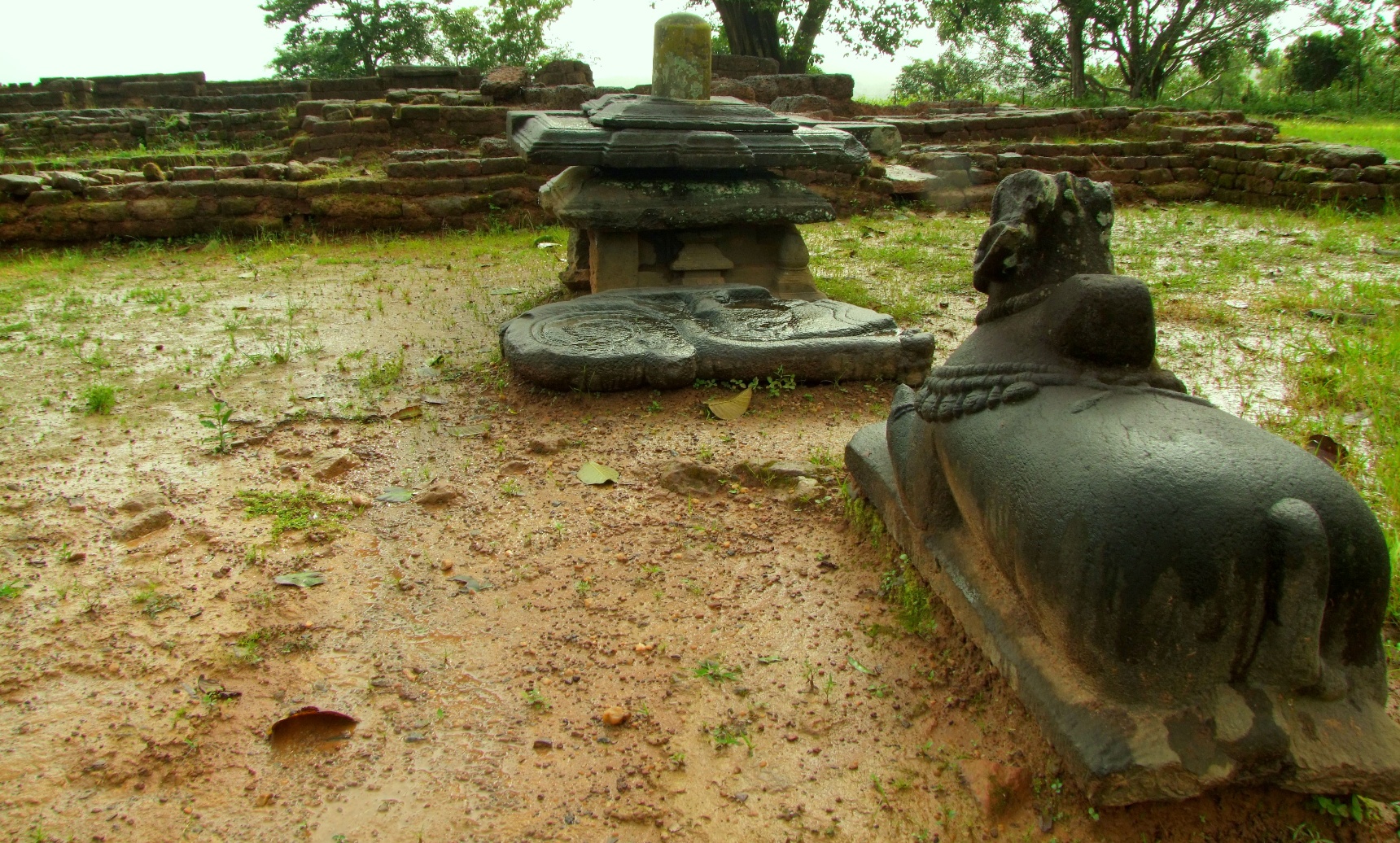 In the village of Gudnapur, on the outskirts of Banavasi, lie the forgotten ruins of a temple – a palatial residence, a harem and a couple of dancing halls. All that remains of this ancient settlement are plinths of the aforementioned structures and a temple, with ornate statues of Jain Tirthankars, overlooking a vast lake that is flooded during the rainy season. Another important archaeological discovery in Gudnapur is of a pillar with the inscription of the Kadamba King Ravivarma (AD 480-515), mentioning the origin and genealogy of the Kadamba dynasty.
The Kedareshvara Temple in Balligavi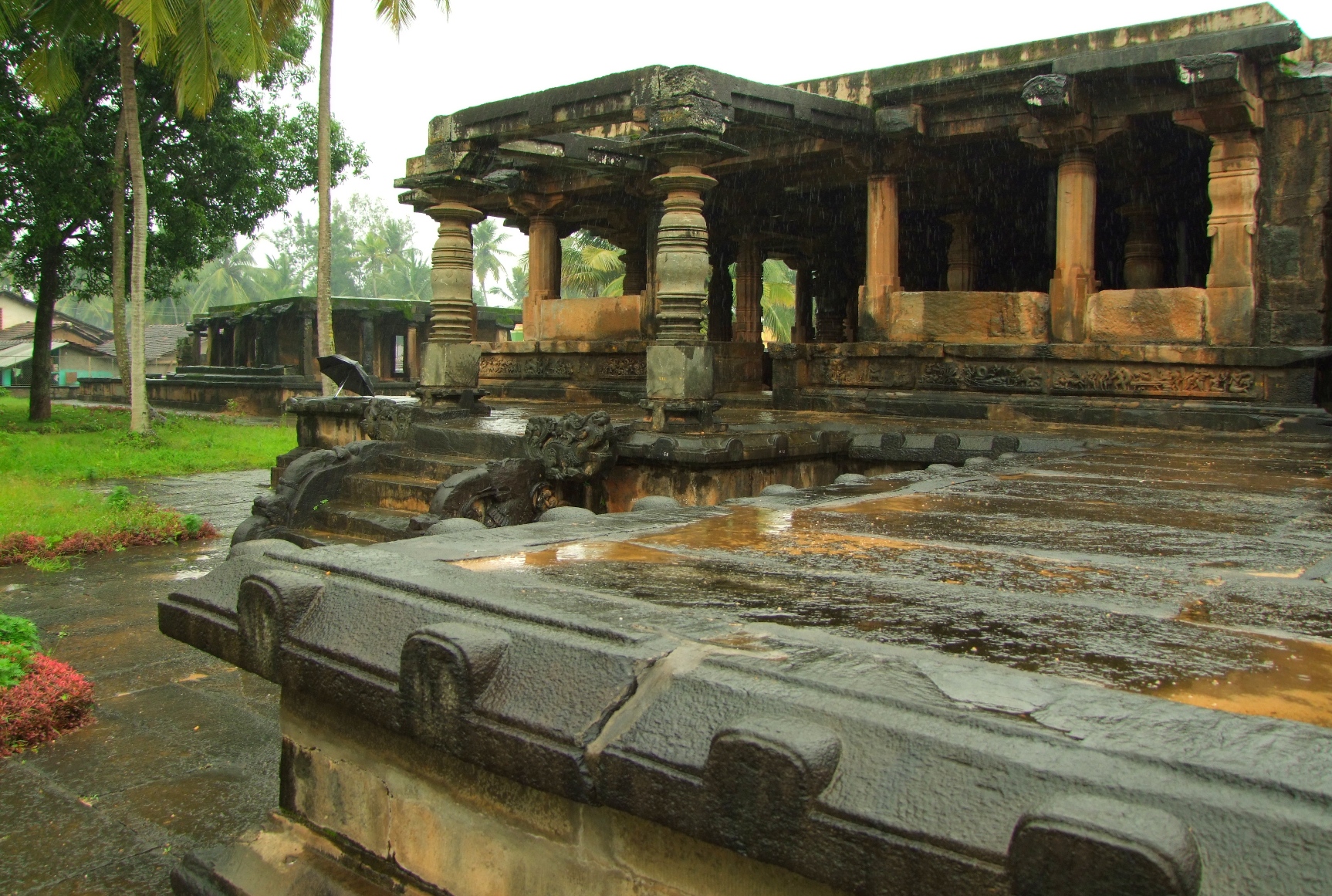 Around 43 km from Banavasi, and close to the town of Shiralakoppa, is the uneventful village of Balligavi. This tranquil village that was once home to around 54 temples and maths affiliated to Shaivas, Vaishnavas, Jains and Buddhists is now known for a couple of temples dating to the later Chalukya period. The Kedareshvara Temple, built with soapstone, has influences from both Chalukya and Hoysala School of architecture and can be dated to the 11 century A.D. A number of impressive sculptures that include sati memorials, a four-headed Brahma and the Hoysala crest of a warrior stabbing a lion are on display at the museum in the temple premises.
Balligavi's neglected jewel – Tripurantakesvara Temple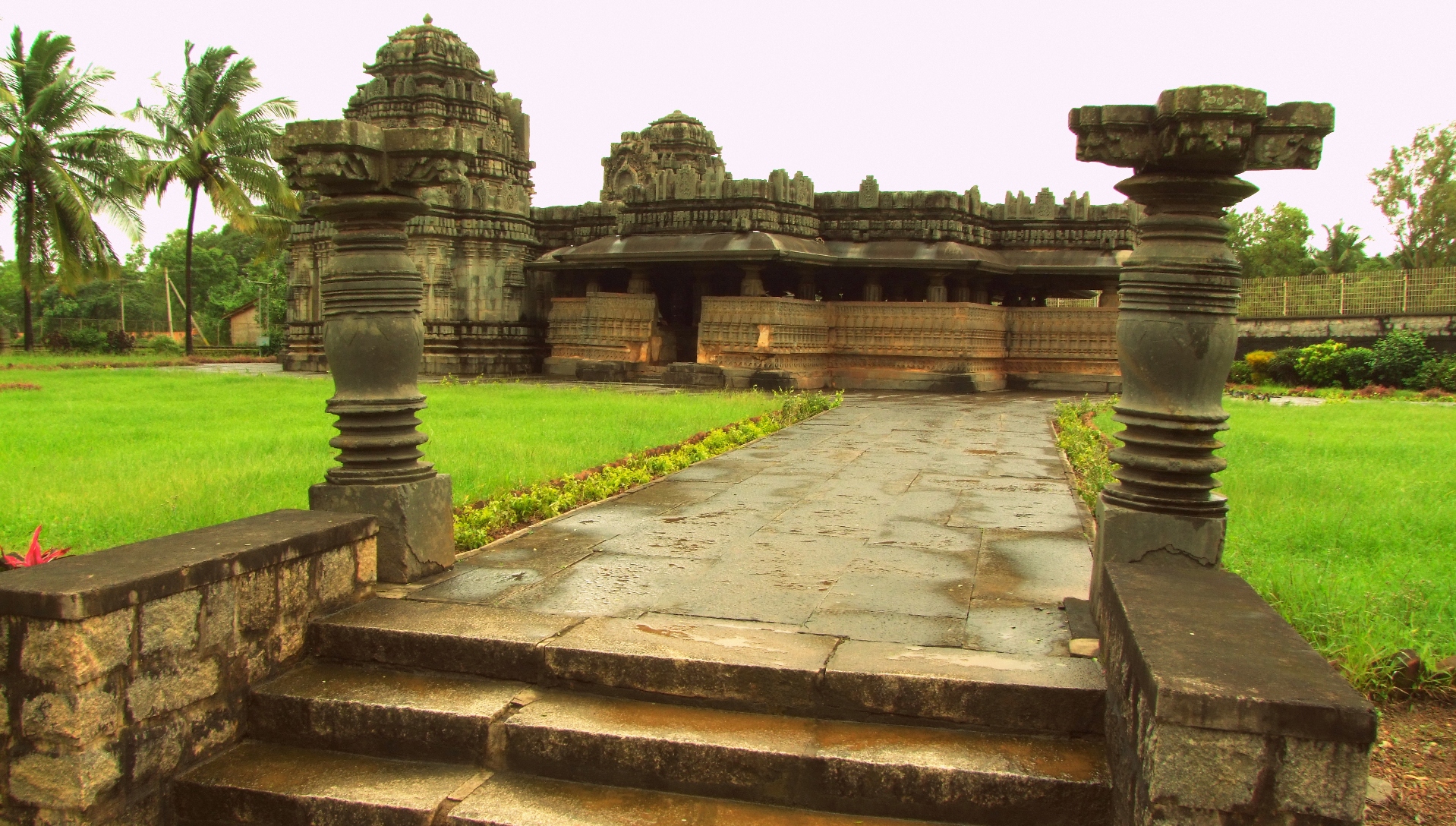 The Tripurantakesvara Temple in Balligavi hasn't fared well in comparison to its counterpart in the town with sections of the temple in disrepair. But nevertheless, it surprises the visitor with glimpses of brilliance. A delicately crafted stone mesh window with small figurines of dancers in creeper scrolls, dwarapalas decked in jewelry, and Panchatantra stories carved on the frieze running around the platform (Jagati), are notable.
Travel Information
How to get there:
Banavasi is a quaint village nestled in the Western Ghats about 22 Kms from Sirsi taluk of Karnataka.Banavasi is accessible by road from the railway stations at Shimoga and Haveri; Sirsi is well-connected to Banavasi and KSRTC operates frequent buses to Sirsi from Bangalore, a few running via Banavasi.
Where to stay:
The Vanavasika Tourist Lodge constructed in conjunction with the Government offers a comfortable budget stay with minimal essential facilities.
What to eat:
Local cuisine offered in the Khanavalis (small eateries) of the town comprising of rice, jowar, corn breads with veggies, pickles and chutneys. People with a sweet tooth must try the local delicacy Obattu and fruit lovers can relish the pineapples grown here.
Like this story? Or have something to share? Write to us: contact@thebetterindia.com, or connect with us on Facebook and Twitter (@thebetterindia).
We bring stories straight from the heart of India, to inspire millions and create a wave of impact. Our positive movement is growing bigger everyday, and we would love for you to join it.
Please contribute whatever you can, every little penny helps our team in bringing you more stories that support dreams and spread hope.